The Surprising Upside: 11 Benefits of Procrastination Revealed
Do you procrastinate until the last minute before pleasantly surprising yourself with your productivity? If so, procrastination may not be a loss as it appears.
Research suggests that some types of procrastination can benefit us personally and professionally. This article will delve into the advantages of intermittent procrastination and explain how taking breaks now and then can enhance productivity in the future.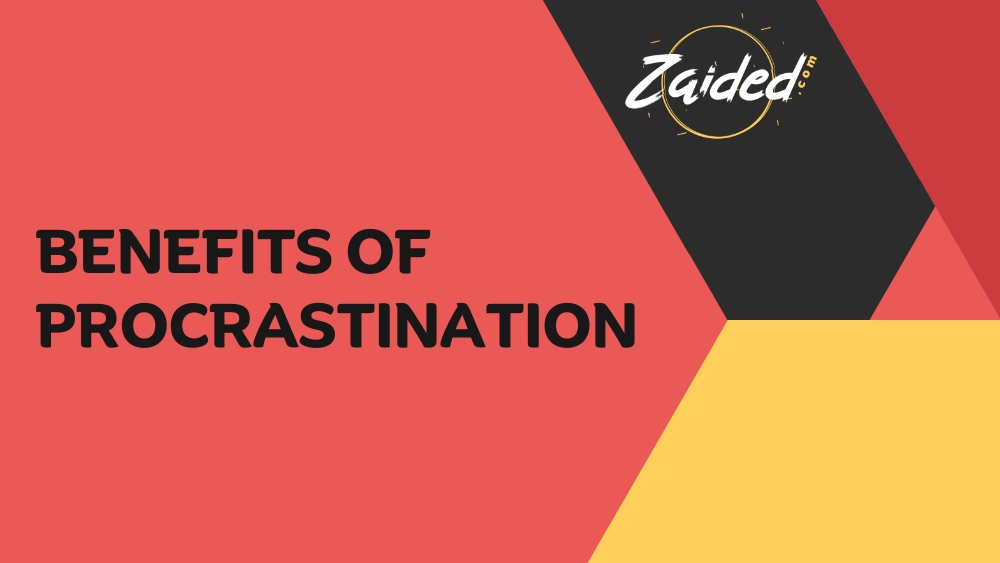 What is procrastination?
Procrastination is the habit of avoiding or delaying necessary tasks or decisions. Procrastination is the habit of avoiding or delaying necessary tasks or decisions. Breaking down a cumbersome task into smaller, more achievable goals can be incredibly helpful in managing stress and pressure. It helps us to plan while giving ourselves the time needed to succeed.
Benefits of Procrastination
Procrastination can have some positive outcomes despite the possible drawbacks. These are a few advantages of putting things off:
1. Developing resilience
You're effectively teaching yourself how to manage stress and pressure by allowing yourself to procrastinate. This can help build your resilience for the future.
2. Improving focus
By taking regular breaks and allowing ourselves to procrastinate, we can improve our focus when tackling the task.
3. Giving you more time to think
On occasions, procrastination can result in more deliberate decision-making. By taking the extra time to consider available options and plan your next steps carefully, you can produce a better quality result than if you had just gone ahead with the task.
4. Encouraging creativity
The pressure of time constraints can sometimes hamper creativity, but taking a break and allowing your mind to wander can help you develop new ideas or solutions. If you're stuck on a task, procrastination may provide the space needed to think outside the box and develop an innovative approach. 
5. Productivity boost
Instead of feeling inundated by the need to finish multiple tasks simultaneously, procrastination can aid in dividing your work into more feasible portions. By dividing sizable assignments into smaller components and enabling yourself to concentrate on a single task at a time, you can accomplish projects more effectively in the future.
6. Reducing stress
While it's crucial to maintain control over your timetable, exerting excessive pressure on yourself can result in anxious emotions. By allowing yourself to procrastinate, you're giving yourself a moment to breathe and reenter before diving back into the task.
7. Conserving your resources
Procrastination can assist in preserving your energy and concentration when feeling inundated by a substantial project. You can take your time with careful consideration of your resources. Planning can ensure you're ready with everything you need before tackling a task.
8. Helping you prioritize your work
Occasionally, procrastination can aid in determining which task should be prioritized. By dedicating time to contemplate your tasks, you can recognize what must be accomplished and when it should be done. This will help guarantee that you concentrate on the most crucial tasks instead of becoming bogged down by less significant ones.
9. Helping you work more efficiently
By allotting yourself periodic breaks and taking some time off, you can retrain your mind to concentrate better on the current task. This can enable you to work more effectively and sustain productivity throughout the day.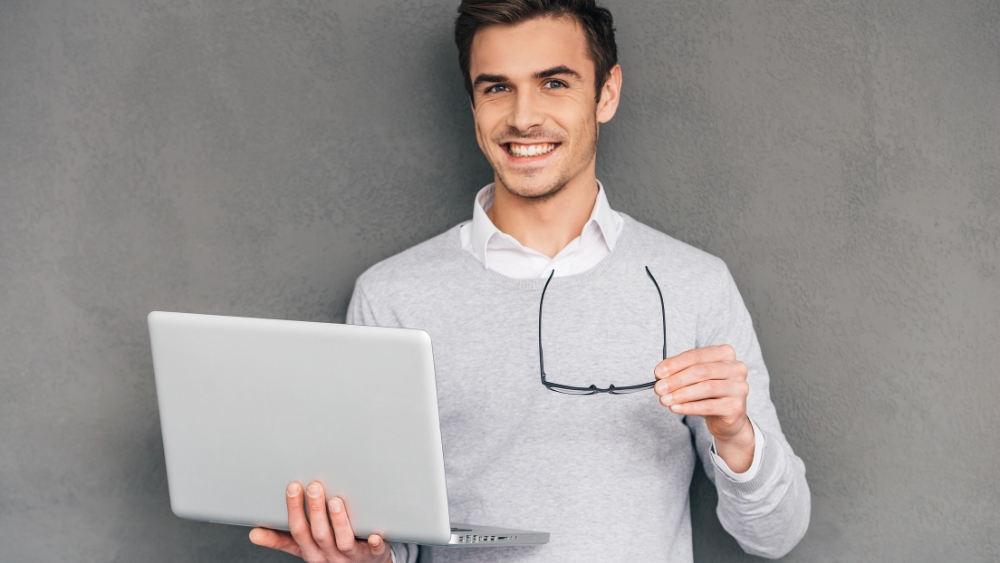 10. Increasing your motivation
When experiencing a lack of motivation, granting yourself a break can frequently be beneficial. If you take a break to relax and recharge, you can approach the task again with fresh energy and enthusiasm. This can increase your motivation and make it easier to tackle difficult tasks.
11. Increasing your feelings of autonomy and control
When we plan and carefully consider options before taking action, it helps increase our sense of control. This feeling of autonomy can boost our confidence and make us more likely to succeed in challenging tasks. 
There are instances where procrastination can be beneficial, and it can offer various potential advantages. By fostering healthy procrastination habits, you can enjoy the benefits of enhanced concentration and productivity, more deliberate decision-making, heightened creativity, and increased motivation.
Therefore, the next time you feel inundated by an assignment or task, remember that taking a break could be wise!
Causes of procrastination
Procrastination has several other sound justifications, from fear of failure to lack of motivation. A few include:
Feeling overwhelmed
Occasionally, the task ahead may seem overwhelming or unclear, making it simpler to delay and concentrate on something more familiar.
Perfectionism
When individuals aim for perfection, they may get stuck due to the anxiety of being unable to achieve absolute flawlessness. As a result, they might refrain from beginning a project.
Perfectionism or fear of failure or criticism
Those who strive for perfection could get paralyzed by the worry that they won't be able to reach total excellence. This fear or anxiety may lead them to procrastinate to avoid the potential criticism or failure associated with the task.
Lack of interest
Individuals may face challenges sustaining motivation when they lack interest in the task. This disinterest can frequently lead to procrastination, as they may not perceive the necessity to complete the task.
Distractions and Lack of Time Management
With countless distractions at every turn, it can be tempting to forgo a task in favor of something more stimulating. Moreover, inadequate time management techniques can lead to procrastination as people either underestimate the duration needed to complete an activity or fail to plan properly.
Unclear Goals
When goals and expectations are explicitly defined, it becomes simpler for individuals to stay focused and on schedule. Conversely, a lack of clarity can lead to procrastination since individuals may need help in understanding what is expected of them or may encounter challenges in prioritizing tasks.
External Pressure
Outside forces can also bring on procrastination. For example, when individuals feel they must meet certain deadlines or standards set by others, they may put off the task until the last minute to avoid potential failure or criticism.
To handle procrastination efficiently, it's crucial to comprehend its underlying causes. Recognizing the fundamental reason can be the initial step towards initiating change and establishing improved habits that can enhance your productivity.
People may reduce their propensity to delay and maximize their time by using effective planning, creating specific objectives, and exercising self-discipline.
FAQ's
Can procrastination be a strength?
Yes, procrastination can be a strength when it is used constructively. Taking breaks to recharge and reflect can help increase motivation and focus while allowing you to make more thoughtful decisions.
How I do stop to stop procrastinating?
The most effective approach to eliminating procrastination is cultivating better habits and devising an action plan. Establishing practical goals, fragmenting tasks into smaller steps, and maintaining orderliness can help you adhere to a schedule and enhance productivity. Moreover, identifying the underlying causes of procrastination is crucial to addressing them effectively.
Are procrastinators more successful?
Procrastination may be a power and a weakness; it depends on its use. Procrastination can help increase productivity, creativity, and motivation when used correctly. However, procrastination can lead to missed deadlines and lost opportunities when used as an excuse to delay tasks or avoid difficult activities.
Why are procrastinators smart?
Procrastination can make college students smarter by allowing them to take regular breaks, which can help clear their minds and boost creativity. Taking breaks also allows individuals the time and space to gain perspective and make more informed decisions.
Last-minute deadlines can create an adrenaline rush that leads to more innovative ideas if the procrastinator can tackle the task in a reasonable amount of time. Although procrastination should not be taken to excess and can lead to missed deadlines, it can also give individuals an edge when used in moderation.
By using their brain time wisely, they may find that procrastination makes them more efficient and creative.
Do procrastinators have high IQs?
Procrastinators may not necessarily have a high IQ; however, they can be smart in using procrastination. Taking breaks to recharge and reflect can help increase motivation and focus while allowing you to make more thoughtful decisions. However, procrastination should be employed sparingly, as it might result in missed deadlines and chances.
Conclusion
This article has helped you understand procrastination's possible causes, important tasks, and how to identify and manage it constructively. As a result, procrastination tendencies may be reduced, and time usage can be optimized by using efficient planning, goal setting, and self-discipline.
Additionally, taking breaks to recharge and reflect can increase motivation and focus, allowing individuals to reap the benefits of procrastination. With dedication and discipline, anyone can become more productive and successful.
I wish you the best! Fabian.
Share with your Friends: