100 Daily Journal Prompts To Improve Your Mental Clarity
Embarking on a journey of self-discovery and personal growth can be challenging, but with the right tools and strategies, it's within everyone's reach. 100 Daily Journal Prompts is your go-to guide for exploring your inner world, fostering gratitude, boosting creativity, and enhancing mental health through the powerful practice of daily journaling.
This blog post offers a diverse collection of highly efficient prompts to inspire you in creating a daily habit that nurtures self-reflection and transformation.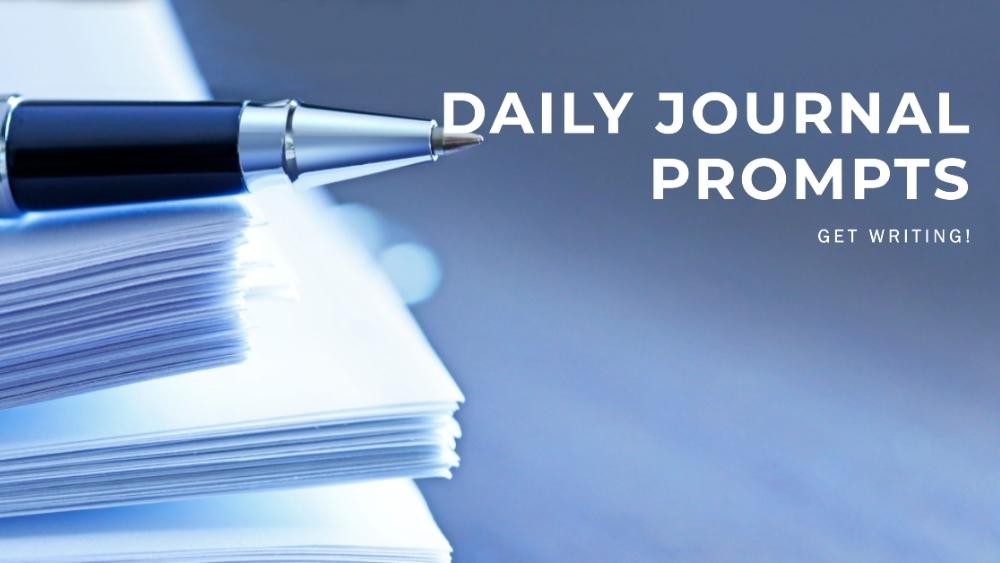 100 Daily Journal Prompts For Self-Reflection And Growth
Discover your inner self and grow through daily journaling with this list of 100 prompts, categorized into gratitude, personal growth, creativity, and reflection themes.
25 Gratitude Prompts
Incorporating gratitude into your daily journaling routine can significantly improve your overall well-being and happiness. To help you get started, here are 25 gratitude prompts to use in your journal:
List three people who made a positive impact on your life and explain why.
Write about an experience that made you feel grateful.
Describe a place that brings you a sense of peace and tranquility.
What is one thing that happened today that you're thankful for?
Select a challenging situation from your past and identify the lessons learned or growth experienced as a result.
Reflect on the success of someone else and how it has positively influenced you.
Identify five personal strengths for which you are grateful.
Recall a favorite memory with loved ones and describe what made it special.
Write about an act of kindness, either received or given, that made you feel grateful.
Choose an everyday object that enhances your life and express appreciation for its existence.
Recognize something positive about your current living situation or environment.
Reflect on one of your greatest accomplishments and express gratitude for the hard work and perseverance that led to its achievement.
Express gratitude for an opportunity that led to personal growth or development in any aspect of life.
Reflect on a moment of failure or disappointment and find something positive that came out of it, expressing gratitude for the lessons learned, and the growth experienced as a result.
Describe a time when someone believed in you or supported your endeavors, making all the difference in achieving success or overcoming challenges.
Explore how expressing gratitude regularly has increased your sense of appreciation for everyday experiences in life events both real and imagined
Name three hobbies or activities that bring joy to your life and why they do so
Write about something good that emerged from difficult emotions
Reflect on an occasion when practicing gratitude helped you manage stress or anxiety
Consider a mentor or role model who has positively shaped your personal growth, and express appreciation for their guidance.
Share a moment when you felt grateful for your physical health, whether during exercise, recovery from illness or injury, or simply moving through daily life with ease.
Acknowledge the positive impact of strong relationships in your life by identifying three people whose companionship you cherish.
Recognize the emotional benefits journaling provides by allowing you to reflect upon difficult memories and cultivate forgiveness or understanding.
Recall an unexpected moment of happiness caught in otherwise challenging times and explore how focusing on gratitude can shift perspectives.
Finally, express appreciation for yourself – as Anne Frank wrote in her famous diary, "I can shake off everything if I write; my sorrows disappear, my courage is reborn."
25 Personal Growth Prompts
As someone who's always looking for motivation and inspiration, I'm excited to share with you 25 personal growth journal prompts that have helped me on my journey. These prompts are designed to guide you in your own personal development and self-discovery. Here's the list:
Write about a time you faced a difficult challenge and how you overcame it.
List five personal strengths and five areas where you'd like to improve.
Reflect on the most important lesson you've learned in the past year.
What is one major goal you would like to achieve in the next year? Outline actionable steps to reach it.
Describe your ideal lifestyle and what steps can be taken to align your current life with this vision.
Explore what motivates you and how can these motivations be harnessed to boost productivity.
Write a letter of forgiveness to yourself or someone else who may have hurt you.
Evaluate the habits in your daily life; which ones positively contribute to your personal growth, and which hinder it?
Reflect upon a mentor or role model who has influenced your growth – what qualities do they possess that inspire you?
Identify any limiting beliefs holding you back from success or happiness, and brainstorm ways to challenge them.
Set monthly goals for various aspects of your life (health, finances, relationships) and track your progress regularly.
Create a list of positive affirmations tailored specifically for yourself; practice reciting them daily.
Recall an instance when stepping out of your comfort zone led to personal growth; consider attempting similar experiences again in the future.
Analyze any patterns in previous relationships that might be preventing healthy connections currently or in future relationships.
Explore emotions tied with past experiences; identify unresolved feelings needing closure or healing work
Imagine your perfect day, from the moment you wake up until you go to bed. What steps can you take to make this day a reality?
List three values that are most important to you and evaluate whether your current lifestyle aligns with them.
Reflect on a time when you failed and identify what you learned from the experience.
Write about a fear that is holding you back and brainstorm ways to overcome it.
Explore any creative pursuits that interest you, and consider how incorporating them into your life could bring about personal growth.
Think about a change you've been putting off making in your life, and examine the reasons behind your resistance.
Write about a time when you received constructive criticism; how did you handle it, and what did you learn from the experience?
Reflect on a time when you had to make a difficult decision. How did you weigh your options, and what factors influenced your ultimate choice?
Write about a person or experience that has had a significant impact on your life, and how that impact has shaped you.
Consider how you can show gratitude in your daily life, and reflect on the positive impact this practice could have on your personal growth.
25 Creative Prompts
Let's dive into 25 creative prompts that will spark your imagination and inspire personal growth. These carefully curated daily journal prompts can help you tap into your inner creativity and uncover new insights about yourself.
Design your dream house, describing its layout, colors, and unique features.
Write a letter to your future self 10 years from now.
Create a new superhero with unique powers or abilities and describe their origin story.
Choose an inanimate object in your room and write a short story from its perspective.
Describe the perfect day, including activities, weather, food, and company.
If you could travel to any place in the world right now, where would it be and why?
Invent a new holiday that celebrates something important to you.
Write a poem or song about your favorite memory or life event.
Create an alternate ending for your favorite book or movie.
If you were granted three wishes by a genie, what would they be and why?
Imagine encountering an alien species – what do they look like and how do you communicate with them?
Picture yourself as the CEO of a successful company – what products or services does it offer?
Create a bucket list of 20 things you want to do before turning 50 (or another milestone age).
Design a new gadget that improves everyday life – how does it work? What problem does it solve?
Rewrite the lyrics of your favorite song to tell a completely different story.
Write out three affirmations that resonate with you and explore how they can positively impact your life.
Draft an interview between yourself and someone you admire – famous person or personal contact – and ask them questions about their success journey.
Imagine yourself as the main character in one of Anne Frank's diary entries; describe what happened that day from her perspective.
Create a travel itinerary detailing your dream vacation, including specific destinations, meals, and activities.
Explore new career possibilities by writing about your dream job and what it would take to achieve it.
Write a short scene or dialogue between two fictional characters discussing life's deeper meanings.
Create a list of 10 small acts of kindness that can be easily integrated into daily life; commit to practicing them regularly.
Design your perfect workspace, describing its organizational features, decorations, and tools that help boost productivity.
If you could have any exotic animal as a pet, what would it be? Describe how you would care for it so that it thrives in its environment.
Write a story about an encounter with a mysterious stranger who changes the course of your life.
Remember, these creative prompts are designed to ignite your imagination while promoting self-discovery and personal growth. Embrace the journey and don't forget to have fun along the way!
25 Reflection Prompts
Reflective journaling is a powerful tool for personal growth and development. Here are 25 prompts to inspire deeper reflection on your life experiences and beliefs:
What is the most important thing you learned this week, and why?
Who has been the biggest influence in your life, and how have they impacted you?
What are your top five values, and how do they guide your decisions?
What is the biggest challenge you currently face, and what steps can you take to overcome it?
How do you want to be remembered by others when you're gone?
What is one thing you can do today to bring more joy into your life?
When do you feel the most confident in yourself, and what helps you cultivate that feeling?
How have past failures or setbacks helped shape who you are today?
What does success mean to you, and how are you actively working towards achieving it?
How do you define happiness, and what actions can you take to increase your daily happiness levels?
When was the last time you stepped outside of your comfort zone, and what did that experience teach you?
What role does forgiveness play in your life, both in regard to yourself and others?
How can mindfulness practice benefit your mental health, relationships, and overall well-being?
Reflect on a time when someone showed kindness towards you unexpectedly.
Which areas of your life could use more balance or attention right now?
Describe a moment when your intuition led to a positive outcome.
What motivates or inspires you when you feel stuck or unmotivated?
What three words describe your present state of mind?
How are you practicing self-compassion in your day-to-day experiences?
What's something that feels hard right now but will ultimately help you grow?
What limiting beliefs are you holding onto, and how can you challenge them?
What's one small daily habit that could have a big impact on your life?
How do you deal with negative self-talk or critical thoughts about yourself?
What steps can you take to become more self-aware and present in the moment?
How are you actively working towards becoming the best version of yourself?
Benefits Of Daily Journaling
Daily journaling has numerous benefits, including enhanced self-awareness, reduced stress and anxiety, enjoyment and emotional release, and increased accountability and motivation.
By taking the time to reflect on our thoughts and experiences, we can gain a deeper understanding of ourselves and improve our mental health.
Enhanced Self-Awareness
For me, daily journaling has been a powerful tool for enhancing self-awareness. By taking the time each day to reflect on my thoughts and emotions, I have gained clarity on my personal values, strengths, and areas of improvement.
In addition to gaining self-knowledge through journaling, I have found that this practice has led to increased accountability and motivation toward achieving my goals. By tracking progress toward personal growth objectives or reflecting on lessons learned from difficult experiences, I am able to stay focused on what is important to me.
Journaling has been shown to reduce stress and improve mental and emotional health.
Reduced Stress And Anxiety Table
As someone seeking personal growth and motivation, you'll be glad to know that daily journaling can significantly reduce stress and anxiety. The following table highlights how journaling helps in managing stress and anxiety, providing you with a clear picture of the benefits you'll experience as you incorporate journaling into your daily routine.
| Journaling Aspect | Stress and Anxiety Reduction |
| --- | --- |
| Emotional Expression | By writing down your emotions, you can identify patterns in your thoughts and behaviors, leading to a better understanding of your emotional triggers and reactions. |
| Mindfulness Practice | Journaling encourages you to slow down and focus on the present moment, which can help reduce feelings of stress and anxiety. |
| Problem-solving | Journaling allows you to analyze your concerns from different perspectives, helping you find effective solutions and reduce worry. |
| Goal-setting and Planning | By setting goals and tracking your progress, you can build a sense of accomplishment and reduce stress related to unmet expectations. |
| Creative Outlet | Using creative writing prompts can provide an enjoyable distraction from stressors and serve as a healthy emotional outlet. |
| Gratitude Practice | Focusing on the positive aspects of your life through gratitude prompts can lead to a more optimistic outlook and reduced stress and anxiety. |
Incorporating these journaling practices into your daily routine can have a significant impact on your mental health and overall well-being. Make sure to explore the 100 daily journal prompts mentioned earlier in this article to find the perfect fit for your personal growth journey.
Enjoyment And Emotional Release
One of the most significant benefits of daily journaling is the enjoyment and emotional release it can bring. Writing down your thoughts, feelings, and experiences in a safe and private space can provide a sense of relief that may not be found elsewhere.
Whether it's venting about a frustrating situation or expressing gratitude for positive experiences, journaling provides an outlet to let go and gain clarity. By reflecting on difficult situations or negative emotions through writing, you can find new perspectives and identify solutions that may have been overlooked before.
Daily journaling can lead to increased happiness as well as improved health and immune system functioning.
Increased Accountability And Motivation
One of the most significant benefits of daily journaling is increased accountability and motivation. When we write down our thoughts and feelings, we become more aware of what motivates us, what holds us back, and how much progress we're making toward our goals.
Journaling can also be incredibly motivating. As you reflect on your experiences, successes, failures, strengths, weaknesses, fears, and hopes in a journal regularly; it becomes easier to stay focused on your vision for the future.
Overall keeping a daily journal through prompts helps develop healthy habits while providing opportunities for learning about yourself at a deeper level.
FAQs:
1. What are some benefits of using daily journal prompts?
Some benefits of using daily journal prompts include promoting self-reflection and introspection, improving writing skills and creativity, reducing stress and anxiety by organizing thoughts, and providing a routine for personal growth.
2. How can I choose the right daily journal prompt for me?
Choosing the right journal prompt depends on personal interests and goals. It is important to consider what topics or themes you want to explore in your writing, as well as what challenges or struggles you may be facing in your life.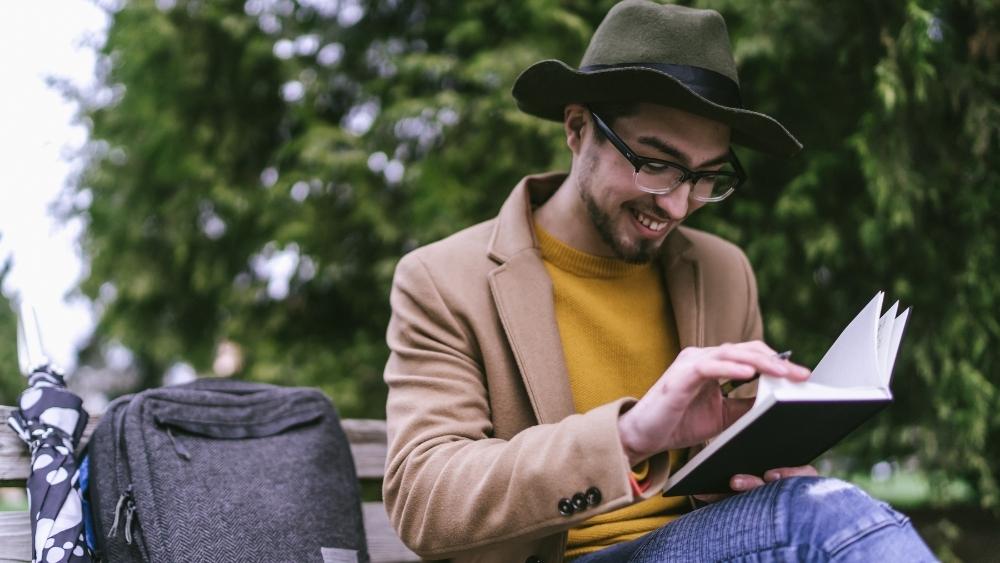 3. Can I modify a daily journal prompt to suit my needs?
Absolutely! Journal prompts are meant to inspire ideas, but they do not have to be followed verbatim. Feel free to adjust them so they better align with your personality, preferences, or current situation.
4. How often should I use daily journal prompts?
The frequency of usage will vary based on personal preference and schedule availability, but it's generally recommended that people aim for consistency – everybody's circumstance is different, but setting aside time each day (or week) can help form consistent habits which over time prove incredibly valuable mechanisms for self-improvement through reflection and expression via the written word.
Conclusion
Daily journaling can be an incredibly powerful tool for personal growth and self-reflection. By incorporating some of the 100 prompts listed here, you can take meaningful steps towards enhancing your sense of appreciation and identity while breaking bad habits or overcoming difficult emotions.
Whether you're seeking inspiration, motivation, or simply looking to streamline your thoughts throughout the day, these prompts offer a jumping-off point that is sure to get your creative juices flowing.
I wish you the best! Fabian.
Share with your Friends: