How to Start Visual Journaling: Find Your Inner Artist
Are you looking to tap into your creative side and embark on a journey of self-discovery? Visual journaling might be the perfect solution for you! This reflective and artistic practice has been gaining popularity as a means to boost creativity, improve mental health, and foster personal growth.
In this blog post, we'll explore what visual journaling is all about, discuss the necessary supplies, guide you through getting started, share valuable tips and techniques for success, and reveal the incredible benefits it can bring into your life.
Key Takeaways
Visual journaling is a reflective and artistic process that combines expressive art forms with reflective writing to explore one's emotions, thoughts, and experiences.
To start visual journaling, you need sturdy paper journal or sketchbook with versatile art supplies such as pens, watercolors, acrylic paints, stamps among others for creating backgrounds and layers of your pages.
Choosing the right space where you can keep your art supplies and work on your visual journal is also vital in creating a conducive environment for this reflective process. Additionally looking for inspiration from other artists and online communities can help inspire ideas and give creative prompts.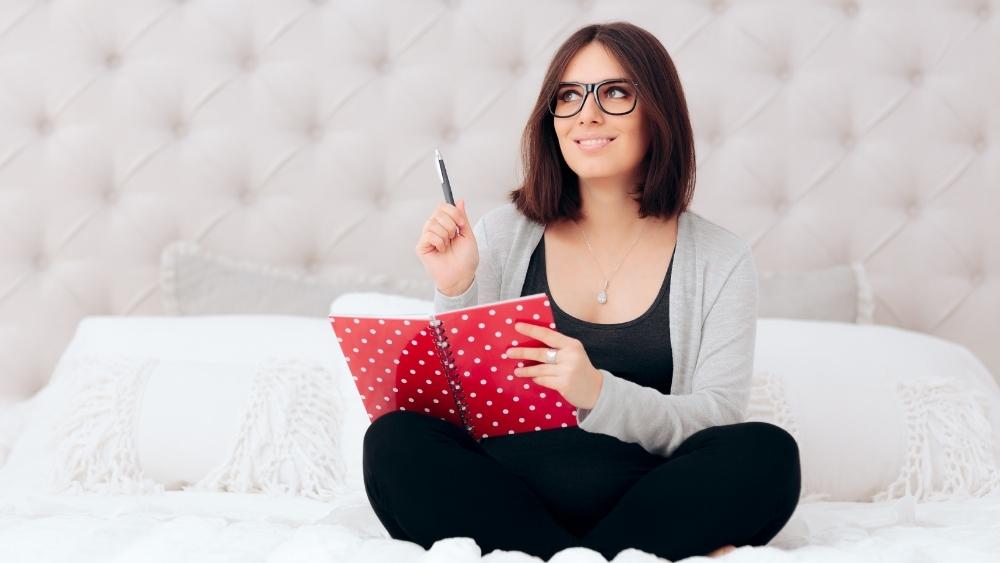 Understanding Visual Journaling
Visual journaling is a reflective process that involves exploring concepts, ideas, and thoughts visually to understand and create; it differs from traditional journaling as it relies on mixed media art supplies and techniques.
Definition And Benefits
Visual journaling, also known as art journaling or creative journaling, is a unique and expressive form of self-discovery that combines artistic expression with reflective writing.
It's an engaging way to explore your thoughts, emotions, and experiences through different media such as drawing, painting, collage-making, and even digital illustrations.
The benefits of visual journaling are numerous and can cater to those seeking motivation and inspiration for their lives. This method of self-expression has been shown to enhance creativity by allowing you the freedom to experiment with various techniques and styles without the constraints traditional journaling might impose.
Moreover, visual storytelling integrates mindfulness into your daily routine by encouraging you to focus on how thoughts emerge from within – this active process aids in reducing stress levels while promoting better mental health overall.
Another advantage lies in its ability to sharpen problem-solving skills: by thinking visually about challenges faced throughout life's journey; it creates space for new ideas and perspectives that may have otherwise remained unexplored.
Visual journaling, also known as art journaling or creative journaling, is a unique and expressive form of self-discovery that combines artistic expression with reflective writing.
Difference From Traditional Journaling
Visual journaling differs from traditional journaling in that it involves expressing thoughts and feelings visually, through the use of images, symbols, sketches, and colors.
While traditional journaling may focus on writing down one's thoughts or experiences in a more structured manner, visual journaling encourages a more creative approach to self-expression.
It allows for an open-ended exploration of concepts and ideas without any formal rules or guidelines. Visual journaling can also incorporate mixed media elements like photographs, ephemera, and collage materials to enhance the artistic storytelling process.
Supplies Needed To Start Visual Journaling
To start visual journaling, you will need a sturdy journal or sketchbook with heavy-duty paper, pens, and various art supplies such as watercolors or pastels.
Types Of Art Supplies
As a beginner in visual journaling, choosing the right art supplies can be quite overwhelming. Here are some types of art supplies that you may need to get started:
Pens: A good quality black pen is essential for writing and outlining in your journal. Fine point markers and gel pens can be used for adding colors.
Watercolors: Watercolor paints can bring life to your pages with their beautiful and vivid colors.
Acrylic Paints: Acrylic paint is an opaque medium that dries quickly and can be applied thickly or thinly.
Colored Pencils: Colored pencils are great for adding details, shading, and highlighting on your pages.
Stamps: Stamps come in different designs and styles, making it easy to add patterns and shapes to your pages.
Washi Tape: Washi tapes are decorative tapes that come in different designs, textures, and colors that you can use to stick photos, tickets, or any other memorabilia to your pages.
Gesso: Gesso is a primer that helps prepare the paper surface for painting or drawing by creating a smooth texture while preventing ink bleeding through the page.
Remember that it's not necessary to have all these supplies at once; start with a few of them that work best for you before gradually expanding your collection based on your preferences and budget.
Choosing The Right Journal
Choosing the right journal is an essential part of starting your visual journaling journey. It's important to select a journal or sketchbook with heavy-duty paper and something that can withstand different materials you will use, such as watercolors or markers.
The size of the journal depends on personal preference, but consider portability if you're planning to carry it around with you. Some popular choices include Moleskine journals, Leuchtturm1917 notebooks, and Strathmore mixed media pads.
Additionally, finding a dedicated space where you can keep your art supplies and work on your visual journal is also vital in creating a conducive environment for this reflective process.
This could be a designated area in your home or simply carrying a small pouch of art supplies with you wherever you go.
Finding A Dedicated Space
One of the key aspects of starting a visual journal is finding the right space to work in. This could be a corner of your room, a cozy nook by the window, or even an outdoor setting like a park or garden.
Look for a place that feels comfortable and inspiring, where you can focus on your thoughts without any distractions. It's important to have a designated spot where you can come back to every day and feel motivated to create.
Additionally looking for inspiration from other artists and online communities can help inspire ideas and give creative prompts.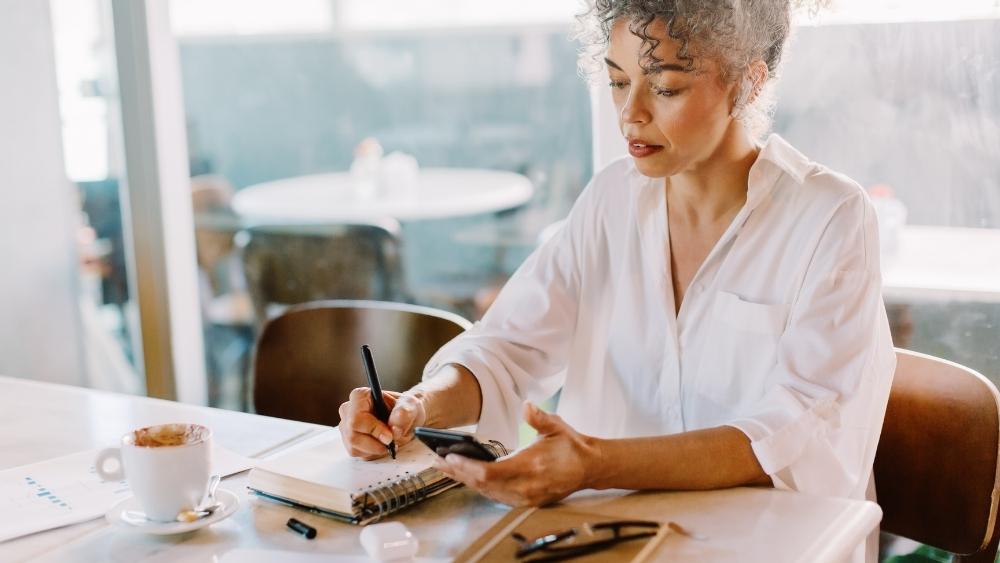 Getting Started With Visual Journaling
Start your visual journaling journey by experimenting with different styles and techniques, playing with colors and textures to create unique pages that reflect your innermost thoughts and emotions.
Starting With Words Or Phrases
When getting started with visual journaling, it can be helpful to begin with words or phrases that resonate with you. Here are some tips for starting your journal page:
Choose a word or phrase that represents how you're feeling at the moment. It could be a single word like "Joy" or "Confusion," or a longer phrase like "Exploring my passions."
Write the word or phrase in the center of the page using bold letters.
Use different colors and fonts to create emphasis and interest around the central word.
Add shapes and/or lines to create movement on the page.
Consider using collage elements to add texture and depth.
Starting with words or phrases can help set the tone for your visual journaling practice. As you continue to develop your pages, you may find yourself exploring deeper emotions, ideas, and experiences through both image and text. Remember that there's no right or wrong way to journal – it's about expressing yourself in a way that feels authentic to you.
Remember that there's no right or wrong way to journal – it's about expressing yourself in a way that feels authentic to you.
Creating Backgrounds And Adding Layers
When it comes to visual journaling, creating backgrounds and adding layers can bring an initial spark of creativity to your pages. Here are some tips for creating impactful backgrounds:
Experiment with different types of paper, such as patterned or textured paper, to add depth and interest.
Use a variety of watercolors, acrylic paints, markers, or other mediums to create unique and colorful backgrounds.
Don't be afraid to mix media – try layering paint over a collage or using pens on top of watercolor washes.
Use stencils or stamps to create shapes or patterns that can serve as the foundation for your journal entry.
Cut out images from magazines or newspapers and layer them in your journal with glue or tape for added dimensionality.
Adding layers is another way to make your visual journal pages more engaging. Here are some techniques you can use:
Adding text by writing directly onto the page or pasting in printed quotes or phrases.
Incorporating different textures such as fabric scraps, ribbon, lace, stickers, or washi tape onto the page.
Drawing doodles or illustrations on top of the background using pens, markers, or colored pencils.
Creating pockets on the page by gluing down folded pieces of paper – these can hold small items like ticket stubs, photos, and notes.
By experimenting with different techniques for creating backgrounds and adding layers to your visual journal pages, you can create a more visually appealing representation of your personal experiences and reflections.
Choosing A Theme For Your Page
When choosing a theme for your visual journaling page, it's essential to consider what inspires and motivates you. A theme could be as simple as incorporating your favorite colors, using specific symbols or shapes that have particular meaning to you or reflecting on a significant life event.
Choosing a theme can also help one stay focused on the page's purpose and prevent getting overwhelmed by too many ideas. Additionally, having different themes for each page adds variety to the journal and helps in displaying creativity from different angles.
Composition And Layout Techniques
As someone who is interested in personal growth and development and seeking motivation and inspiration, it's important to understand the composition and layout techniques that can make your visual journaling stand out. Here are some tips to help with your composition and layout:
Use the Rule of Thirds: This technique involves dividing your page into thirds horizontally and vertically, then placing key elements along these lines or at their intersection points. Doing so helps create a balanced layout that draws the eye.
Experiment with Symmetry: Creating symmetrical layouts by dividing your page in half or mirroring elements on either side can add a sense of harmony and balance to your pages.
Consider Contrasts: Contrasting colors, textures, shapes, or sizes can help create visual interest within your pages. Use contrasts to highlight important elements or create emphasis.
Create Depth: Using layers or overlapping elements can add depth to your pages, making them feel more dynamic and visually interesting.
Add Movement: Incorporating diagonal lines, curves, or other directional elements can add movement to your pages, leading the eye through the composition.
By using these composition and layout techniques in your visual journaling practice, you'll be able to create visually stunning pages that reflect your unique style and creativity.
Benefits Of Visual Journaling
Visual journaling can enhance creativity and self-expression, reduce stress and improve mental health, increase self-awareness and memory recall, and boost problem-solving skills.
Improved Creativity And Self-Expression
Visual journaling can greatly enhance one's creativity and self-expression by providing a platform for experimenting with art forms, styles, and techniques. It allows individuals to explore their imagination and translate their feelings into visual representations that may be difficult to express verbally.
Visual journaling also encourages spontaneous ideas and free-flowing thoughts, which can lead to new insights and perspectives.
In addition, visual journaling has been linked to improved mental health outcomes such as reduced anxiety levels and increased self-esteem. This form of creative expression can help individuals process emotions more effectively while promoting mindfulness through the act of creation.
The flexibility of visual journaling allows it to be tailored specifically for an individual's needs in terms of expressive techniques, self-reflection prompts or goals they set for themselves.
Reduced Stress And Improved Mental Health
Visual journaling can be a powerful tool for reducing stress and improving mental health. It allows us to express our thoughts and emotions in a creative way, providing an outlet for pent-up feelings that might otherwise cause anxiety or overwhelm.
Studies have also found that visual journaling can be an effective form of art therapy, helping individuals cope with issues like depression, anxiety, and trauma. By exploring our emotions through creative expression, we gain insight into our inner world and develop greater self-awareness.
Enhanced Memory And Self-Awareness
One of the key benefits of visual journaling is the improvement it can bring to your memory and self-awareness. By visually representing your thoughts, emotions, and experiences in a creative manner, you can gain deeper insights into yourself and how you perceive the world around you.
This process helps to strengthen neural connections that support memory retention and recall.
Visual journaling also provides an opportunity for personal growth by creating a safe space where we can express ourselves without fear of judgment or criticism. With time, regular practice leads to increased self-awareness which subsequently allows us to identify negative patterns in behavior or thinking so as to change them proactively.
Increased Problem-Solving Skills
Through visual journaling, I have found that my problem-solving skills have improved significantly. When faced with a challenge or issue in my life, I now turn to my journal to brainstorm and explore potential solutions.
The act of visually representing these problems helps me better understand the root causes and identify possible strategies for addressing them. Additionally, practicing creative thinking through art journaling has helped me develop new ways of approaching problems outside of the pages of my notebook.
Studies also suggest that expressive writing practices like visual journaling can enhance cognitive processing abilities such as problem-solving skills.
Through consistent use of prompts aimed at creative solution-finding or reflective problem-solving exercises within an art journal context, one may begin to see improvements in their own ability to analyze situations critically, and devise effective approaches to solving issues using various resources available while generating inventive ideas along the way.
Tips And Tricks For Successful Visual Journaling
Discover new techniques and prompts to keep your visual journaling fresh, learn how to embrace imperfection, find inspiration from other artists, and use journaling for self-reflection and growth.
Experimenting With Different Prompts And Techniques
As I started my own visual journaling journey, I found that experimenting with different prompts and techniques helped me find my creative voice. Here are some of the prompts and techniques that you might want to try:
Create a gratitude page – take a moment each day to reflect on something you're grateful for and create a page around it.
Use sketches or doodles as a starting point – let your pen flow across the paper and see where it takes you.
Create prompts that explore emotions – use color, images, or words to represent how you feel in the present moment.
Combine mixed media – use collage, stamps, paint, markers or any other materials you desire to create your pages.
Explore different themes – choose a topic or theme for your pages such as self-exploration, personal growth, mindfulness, creativity or anything else that speaks to you.
Writing prompts – complement your visual storytelling with written word prompts like poems or free writing exercises to help facilitate reflection and creative expression.
Adventure journaling – go outside and collect items from nature then bring them back into your journal as inspiration for artwork/ compositions.
By trying out these different prompts and techniques above (and don't forget there are more available), you will discover what resonates with you most in terms of style and content, allowing you to make this reflective practice uniquely yours while enjoying the process!
Embracing Imperfection
One of the most important aspects to keep in mind when starting a visual journaling practice is that imperfections are an essential part of the creative process. Instead of striving for perfection, it's vital to embrace mistakes and utilize them as opportunities for growth and learning.
By embracing imperfections in your visual journaling practice, you'll improve your self-confidence and reduce any anxiety or stress associated with creating art.
Ultimately, letting go of the need for perfection allows you space to express yourself freely without fear judgment from others or oneself.
Ultimately, letting go of the need for perfection allows you space to express yourself freely without fear judgment from others or oneself.
Using Journaling For Self-Reflection And Growth
Visual journaling can be a powerful tool for self-reflection and personal growth. By creating visual representations of thoughts, feelings, and experiences, we can gain a deeper understanding of ourselves and our inner worlds.
Journaling prompts are an excellent way to explore these themes further.
This process of introspection can promote greater self-awareness and lead to increased self-confidence. Additionally, as we document our journey through life in our visual journals, we may discover patterns or common themes that emerge over time.
It's essential to remember that there are no right or wrong ways to approach visual journaling; it is entirely up to each individual artist what they choose to create on their pages.
Overall, using journaling for self-reflection provides an opportunity for personal transformation by fostering reflection on one's own thoughts and emotions while providing space away from daily life stresses where new ideas may surface organically without interruption from external distractions around us.
Finding Inspiration From Other Artists
As an aspiring visual journaler, I know it can be challenging to come up with fresh and innovative ideas for my journal entries. That's why I always look to other artists for inspiration. Here are some ways you can do the same:
Follow artists on social media platforms such as Instagram, Pinterest, and Tumblr.
Browse through art magazines and books in your local library or bookstore.
Attend art exhibitions and shows in your area or virtually online.
Join online art communities such as Facebook groups or Reddit threads.
Take part in art challenges such as Inktober or daily drawing prompts to get your creative juices flowing.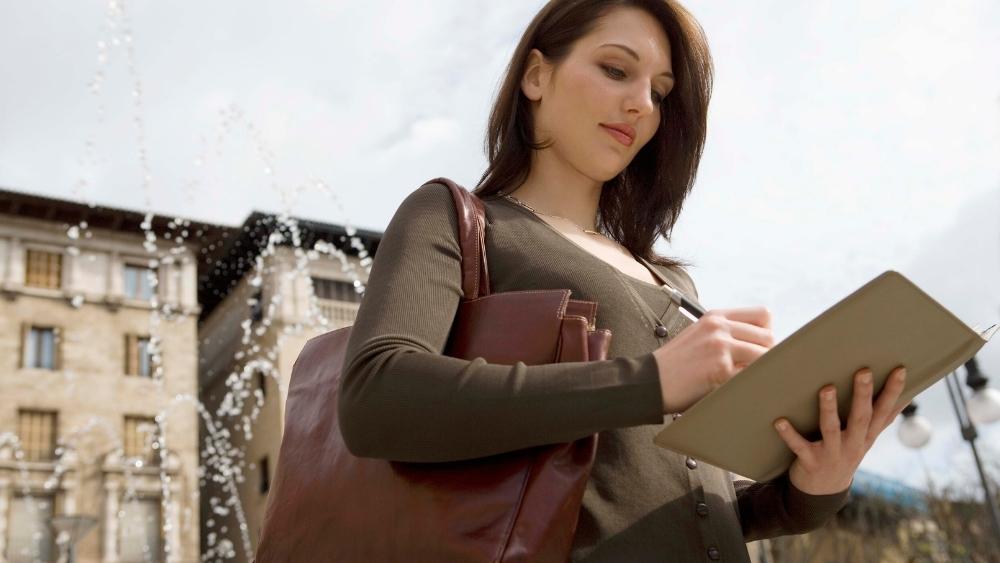 By finding inspiration from other artists, you'll not only have new ideas for your own visual journaling but also gain valuable insights into their creative process and techniques. Remember that while it's great to learn from others, it's essential to develop your unique style and approach to visual journaling that reflects who you are as a person.
Setting Realistic Goals And Expectations
As I began my visual journaling journey, I quickly learned the importance of setting realistic goals and expectations for myself. It's easy to get caught up in comparing our work with others or feeling discouraged when a page doesn't turn out how we imagined it would.
I also found it helpful to remind myself that every page didn't have to be a masterpiece. Visual journaling is about expressing oneself freely and creatively, without the pressure of perfectionism.
FAQs:
1. What is visual journaling and how can it benefit me?
Visual journaling involves using images and art to express your thoughts, emotions or experiences. It can provide a therapeutic outlet for self-expression and help with stress management through creative exploration.
2. What materials do I need to start a visual journal?
You will need basic art supplies such as pencils, pens, markers, colored pencils or paint, depending on what medium you prefer working with. A blank notebook or sketchbook is also essential.
3. How do I come up with ideas for my visual journal entries?
There are no set rules for what you should include in your journal, but it's important to choose themes that resonate with you personally, such as dreams, memories, goals, or current events. Use prompts from books, online resources, or workshops if needed.
4. Can anyone start a visual journal regardless of artistic skills?
Absolutely! Visual Journaling is not about creating perfect pieces of art but rather about taking the time to explore yourself through creative expression, which can be done by anyone at any level of skill in arts and crafts. Don't worry about getting everything "right" – just let your creativity flow freely!
Conclusion
Starting a visual journaling practice can be an incredible way to explore your creativity and emotions. By selecting the right supplies, finding inspiration, and experimenting with different techniques, you can start creating beautiful pages full of your thoughts and feelings.
Visual journaling provides numerous benefits, including reducing stress levels, improving memory, promoting self-awareness, and increasing problem-solving skills.
I wish you the best! Fabian.
Share with your Friends: