8 Healthy Habits Activities To Transform Your Childs Health
Raising healthy, happy children is a top priority for every parent. In a world where technology and unhealthy choices are abundant, it's essential to promote good habits early on in life.
That's why we've put together 8 fun and engaging activities you can do with your kids to encourage healthy living – from cooking nutritious meals together to practicing mindfulness techniques designed just for them! These activities not only improve their physical health but also contribute to mental wellness and overall wellbeing.
Key Takeaways
Engaging in outdoor activities like hiking, swimming, and cycling can significantly improve children's physical health while enhancing their overall well-being and boosting their mood.
Cooking healthy meals together is a great way to bond with your kids while teaching them about nutrition and wellness education. It also encourages them to eat more fruits and vegetables.
Practicing mindfulness and meditation helps children become more self – aware, calm their minds, reduce stress levels, and improve focus. This skill leads to greater emotional regulation that allows them to handle challenges with ease while building resilience over time.
Gardening provides opportunities for parents or guardians to bond with their children while teaching them valuable skills like patience and responsibility. Children who grow their own vegetables are more likely to eat them; thereby instilling healthy habits early on in life which could lead to improved health outcomes later on.
Why Developing Healthy Habits Is Important For Kids
Developing healthy habits is crucial for children because it promotes physical health, mental and emotional well-being, and improved academic performance.
Physical Health Benefits
Introducing healthy habits to children at a young age offers numerous physical health benefits that can last a lifetime. For example, engaging in regular exercise helps kids build strong bones and muscles, improves their cardiovascular fitness, and reduces the risks of developing chronic diseases such as obesity, type 2 diabetes, and heart disease later in life.
Similarly, fostering good dietary practices encourages them to make healthier choices when it comes to food.
One anecdote that showcases the impact of early adoption of these habits is my own experience growing up with an active lifestyle. My parents always encouraged outdoor activities like swimming or cycling rather than spending hours on electronic devices.
As I grew older, this habit stuck with me – leading to increased energy levels throughout the day, better concentration during schoolwork sessions, and a general sense of wellbeing.
Introducing healthy habits to children at a young age offers numerous physical health benefits that can last a lifetime.
Mental And Emotional Well-being
We all know the importance of physical activity and a balanced diet for children's health. However, mental and emotional well-being is also crucial for their overall development.
Encouraging your kids to engage in activities that promote positive thinking, self-awareness, and resilience can help them develop strong coping skills as they grow up. Some examples of such activities include reading books on emotions, gratitude journaling or meditating with your child.
Studies show that children who have good mental and emotional well-being are more likely to excel academically, maintain healthy relationships with others around them, and have higher self-esteem.
As parents or caregivers, we can set our kids up for success by supporting healthy habits not just physically but also mentally.
Improved Academic Performance
When children develop healthy habits, they not only improve their physical and emotional well-being, but also their academic performance. Studies have shown that kids who are physically active and eat a balanced diet tend to perform better in school.
For example, regular exercise can increase cognitive function and creativity while reducing stress and anxiety levels.
Encouraging children to establish healthy sleep patterns is another way to boost academic performance as it improves focus and concentration during class time. Practicing mindfulness techniques like deep breathing or meditation can also help reduce stress which in turn enhances learning ability.
8 Healthy Habits Activities For Kids
Some of the activities kids can engage in to promote healthy habits include cooking healthy meals with family, outdoor activities like hiking and cycling, mindfulness and meditation exercises, gardening, learning about nutrition through fun activities, creating crafts with recycled materials and cleaning up their environment.
Cooking Healthy Meals Together
One of the best healthy habits activities you can do with your kids is cooking healthy meals together. Not only does it promote healthy eating, but it also increases their interest in food and teaches them valuable life skills.
It's a great opportunity to bond with your children while teaching them about nutrition and wellness education. You can start by involving them in meal planning, grocery shopping, and preparation.
This way, they learn about ingredients, measurements, portion control, and how different foods affect our health.
For instance, you could encourage your kids to help prepare breakfast smoothies or fruit salads with colorful fruits like strawberries or blueberries that are rich in antioxidants for essential nutrients that boost brain function and physical activity such as protein-rich omelets or quiches made with spinach or mushrooms (or both).
Engaging In Outdoor Activities Like Hiking, Swimming, And Cycling
Engaging in outdoor activities is a perfect way to promote healthy habits for kids. Activities like hiking, swimming, and cycling can significantly improve children's physical health while enhancing their overall well-being and boosting their mood.
Not only will they get to enjoy the fresh air outdoors, but they'll also engage in fun activities that help develop coordination skills and improve muscle strength. Some studies show that children who regularly participate in outdoor activities tend to have better mental health, improved academic performance, and lower stress levels.
For instance, going for nature walks or hikes together as a family encourages an active lifestyle while enjoying the beauty of nature around you. Swimming is also an excellent option since it doesn't put any pressure on joints or bones hence makes it suitable for all ages.
Keywords: Outdoor activities for kids; Physical activity; Mental wellness; Active Lifestyle; Fitness for Kids
Gardening And Growing Their Own Vegetables
Growing your own vegetables can be a fun and educational activity for kids that promotes healthy eating habits. Not only does it teach children about where their food comes from, but it also encourages them to eat more fruits and vegetables.
Gardening is a great way for families to get outside, connect with nature, and engage in physical activity.
Practicing Mindfulness And Meditation
When it comes to promoting healthy habits for kids, practicing mindfulness and meditation can be an excellent addition. Mindfulness practices like deep breathing, body scans, and guided meditations can help children become more self-aware, calm their minds, reduce stress levels and improve focus.
Encourage your child to take a few minutes every day to practice mindful breathing or simply sit in silence to acknowledge their thoughts. You could also try using meditation apps that are designed specifically for kids such as Headspace's "Headspace for Kids" or Calm's "Calm Kids".
By incorporating mindfulness into your child's routine from an early age, you can help them gain essential skills they will use throughout life to manage stress better. Children who learn these techniques have greater emotional regulation skills that allow them to handle challenges with ease while building resilience over time.
When it comes to promoting healthy habits for kids, practicing mindfulness and meditation can be an excellent addition.
Creating Crafts With Recycled Materials
One of the fun ways to teach children about sustainability and promote healthy habits is by creating crafts with recycled materials. This activity not only helps kids learn about reusing, reducing, and recycling but also enhances their creativity skills.
Making crafts from recyclable items like paper rolls, milk jugs, cardboard boxes can be an exciting experience for children. It teaches them how to transform waste into something new, useful, and visually appealing.
Incorporating this craft-making habit in your child's life can have long-term benefits on our environment and foster their creativity too. It could inspire them to come up with innovative ideas that could eventually lead them down a path towards environmental activism in the future.
Learning About Nutrition Through Fun Activities
As a parent, one of the best things you can do to promote healthy habits in your children is to teach them about nutrition.
For example, you could create a "food rainbow" by cutting out pictures of different fruits and vegetables and arranging them in order by color. This helps kids understand the importance of eating a variety of colorful foods for optimal health.
You could also have them help plan dinner menus or assign each family member a different food group to choose recipes from.
Cleaning Up Their Environment
Cleaning up their environment is an important healthy habit for kids to learn. Not only does it teach them responsibility, but it also helps keep the community clean and safe.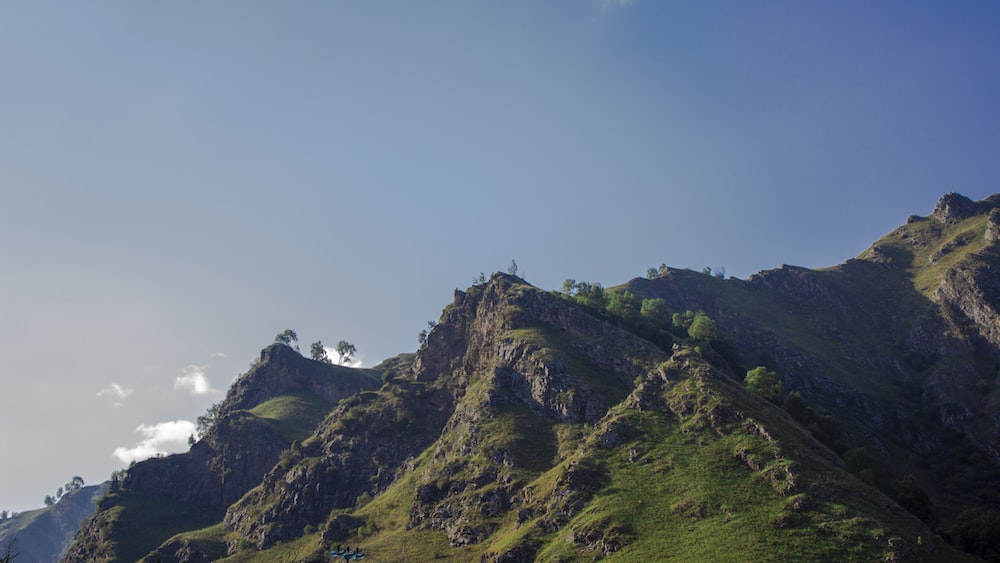 Simple tasks like picking up trash in the park or planting flowers in a neighborhood garden can make a big difference. Plus, it's a great way to get outdoors and be active while doing something good for others.
Encourage your children to take an active role in maintaining cleanliness at home too by assigning chores such as cleaning their room or helping with dishes after dinner.
Encouraging Good Sleep Habits
Getting enough sleep is crucial for a child's overall health and wellbeing. As busy parents, it can be challenging to ensure that your children get the recommended amount of sleep each night.
However, developing good sleep habits early on can set them up for success in the long run. Encouraging a consistent bedtime routine helps establish healthy sleeping patterns and makes it easier for children to fall asleep at night.
Make sure their bedrooms are conducive to restful sleep by keeping them cool and quiet, and avoiding electronic devices before bed.
Tips For Encouraging Kids To Develop Healthy Habits
Encouraging your children to develop healthy habits can be challenging, but it's important for their overall wellbeing. To help make it easier, here are some tips: Be a role model and practice what you preach, make it fun and engaging by involving them in the process, provide positive reinforcement for good behavior, offer choices to give them a sense of control, and be consistent with your expectations.
Be A Role Model
When it comes to teaching healthy habits to kids, being a role model is key. Children are great imitators, and they tend to follow what their parents or guardians do. Therefore, it's important for us as adults to practice the same healthy habits we want our children to adopt.
For instance, if you want your child to be physically active every day, prioritize exercising as well.
Another way of being a positive influence is by modeling good eating habits. Eating meals together as a family provides an opportunity for children to learn about portion control and balanced diets by seeing how their parents eat and make choices during mealtimes.
Make It Fun And Engaging
Let's face it, kids have short attention spans and can quickly become disinterested in activities that aren't fun and engaging. To encourage healthy habits with your children, make sure to incorporate enjoyable and exciting activities into their daily routine.
This can include making smoothies together, bringing them along on a bike ride or hike, practicing yoga poses, or even playing games like hopscotch or tag.
Research has shown that when kids enjoy an activity, they're far more likely to continue doing it over time than if they only engage in something out of obligation. So why not turn healthy habits into a game? For example, create a scavenger hunt around the house where children have to find different fruits and veggies from each color group or let them decorate their own reusable water bottles as part of encouraging hydration throughout the day.
To encourage healthy habits with your children, make sure to incorporate enjoyable and exciting activities into their daily routine.
Provide Positive Reinforcement
One effective way to encourage your kids to develop healthy habits is by providing positive reinforcement. Praising or rewarding them when they make a good choice can motivate them and reinforce the behavior.
Another way to provide positive reinforcement is through verbal praise. Acknowledge their efforts and celebrate their successes whenever possible.
Offer Choices
When it comes to promoting healthy habits in kids, giving them choices can be a powerful motivator. Allowing children to make their own decisions gives them a sense of control and independence, which makes them more likely to stick with healthy habits in the long run.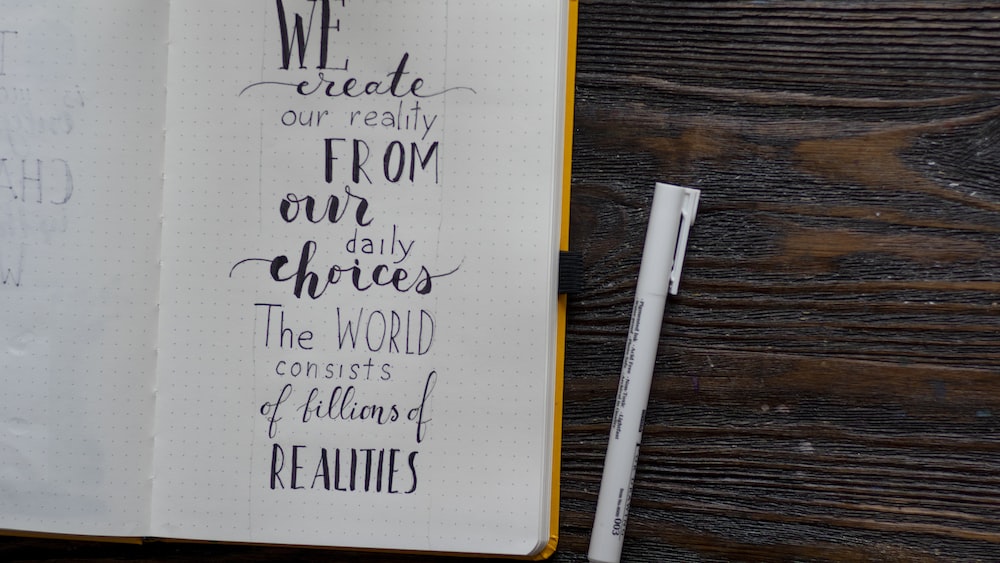 For example, when encouraging exercise, you could suggest several options for physical activity, such as playing basketball or going for a bike ride.
Offering choices is also an effective strategy for promoting healthy eating habits. Instead of dictating what your child should eat, give them options to choose from that are all nutritious.
For instance, during mealtime ask if they want carrots or broccoli as their vegetable side dish or if they would like apple slices or grapes for dessert. This way your child feels like they have some control over what goes into their body while still making healthy choices based on the options provided.
Be Consistent
As parents, we often find ourselves juggling many responsibilities and tasks, making it challenging to establish healthy habits in our children. However, consistency is key when it comes to developing and maintaining positive behaviors.
For example, if you want your child to develop a regular exercise routine, make sure you are consistent with providing opportunities for physical activity daily. This may include scheduling gym sessions or family walks each day at the same time.
Consistency also involves following through on consequences for unhealthy actions such as excessive screen time or poor food choices.
Overall, implementing good lifestyle choices require consistency; doing something once a week or month would not necessarily be effective enough. It takes conscious effort from parents who must remain committed even when it seems tiring and counter-intuitive in the short term.
Start Building Healthy Habits Today With Your Kids!
We all know that establishing healthy habits in childhood is crucial to long-term health and wellbeing.
Plan a family cooking night once a week where everyone helps prepare a healthy meal together.
Incorporate outdoor activities into your family's weekly routine, such as hiking or biking on the weekends.
Start a vegetable garden together and involve your children in planting and tending to it regularly.
Take five minutes each day to practice mindfulness exercises with your child, like deep breathing or meditation.
Get creative with recycled materials by making art projects together! This can stimulate imagination while teaching about sustainability.
By incorporating these simple activities into your daily routine, you can help set the foundation for lifelong healthy habits for both you and your children.
FAQs:
1. What are some of the healthy habits activities for kids that promote good health?
Activities such as exercising regularly, practicing good hygiene habits like washing hands frequently, eating a balanced diet rich in fruits and vegetables, limiting screen time, getting enough sleep, drinking plenty of water, and engaging in outdoor activities like sports are all great ways to promote healthy habits among children.
2. How many hours of physical activity should my child engage in every day?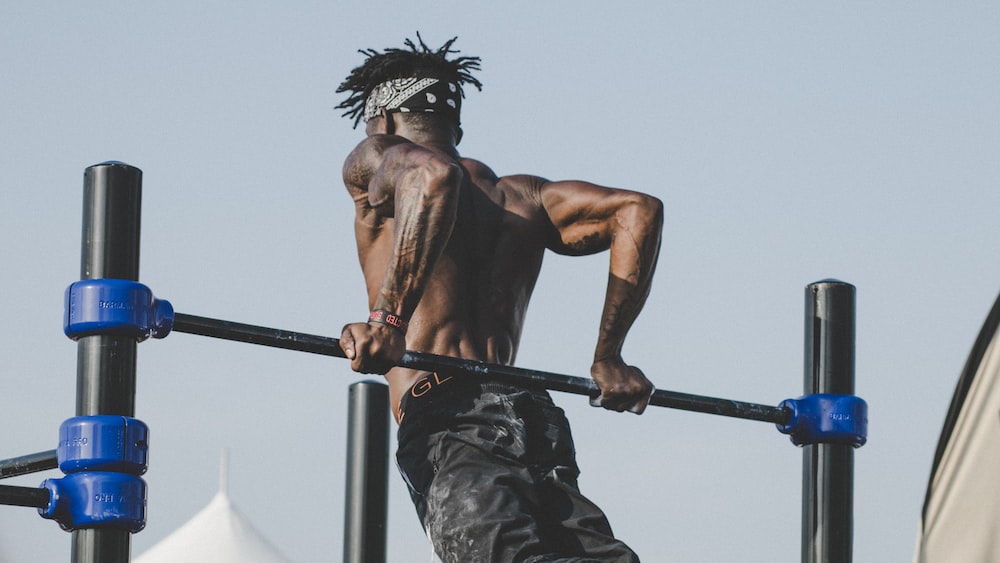 The recommended amount of daily physical activity varies based on age group but generally speaking, children aged 6-17 years require at least one hour per day.
3. How can I encourage my child to eat healthier foods?
A few tips could be allowing them to pick their own produce or cooking together with your kids while discussing the nutritional benefits these ingredients provide throughout meal preparation. Encourage trying new recipes that incorporate fresh fruits and vegetables into fun appetizers or snacks they will enjoy too!

4. Is it important for parents to model healthy behaviors themselves?
Absolutely! Children learn from watching the behavior of those around them so parents should set an example by practicing healthy habits themselves which can help instill positive values and reinforce consistent messaging about what is expected from them as they grow up over time.
Conclusion
In conclusion, promoting healthy habits in children is essential for their physical, emotional, and mental well-being. By engaging them in activities such as cooking healthy meals together, outdoor playtime, mindfulness practices, and learning about nutrition through fun activities like crafts and games can help establish positive habits.
As parents or caregivers, it is crucial to model good behavior by being consistent and offering positive reinforcement while also allowing children to make choices for themselves.
With small but significant changes in our daily routines and using the tips provided above, we can help our kids lead healthier lifestyles both now and in the future.
I wish you the best! Fabian.
Share with your Friends: