10 Powerful Tips To Boost Emotional Intelligence For Adults
Hi there, fellow self-improvers! I suppose we're all on the same boat of trying to become better versions of ourselves, aren't we? I, for one, am constantly on the lookout for secret sauces to add to my self-improvement stew. Emotional intelligence happens to be one of those ingredients that can add an unforgettable flavor to our personal growth journey.
Admit it, we've all had our emotional 'Godzilla' moments, ending up with regret chewing on us. What if we could control these? Better still, turn them around for our advantage? That's what honing emotional intelligence can do! Picture your emotional world as a wild, untamed jungle filled with emotions running around like overexcited monkeys. Emotional intelligence acts like a skilled monkey-trainer, helping tame and harmonize these miscreants for more fruitful outcomes.
It's like this sweet secret trick up your sleeve that not only helps you understand and manage your own emotions, secondarily helping you interpret and deal with others' emotions too. Yes, that means less stress, improved relationships, and a more balanced mind-space! Sound good enough? So let's dive right into the depths of emotional intelligence.
Understanding Emotional Intelligence
Our journey begins at ground zero, the "understanding emotional intelligence" checkpoint. Hang in tight, as this promises to be an invigorating expedition leading us towards an in-depth understanding of our emotions.
What is Emotional Intelligence?
If I were to get all "sciencey" on you, I'd define emotional intelligence as our ability to identify, understand, and manage emotions in ourselves and others. But let's scale it down to something more personally relatable. Imagine it's like having this "emotional dictionary" in your brain that can read, interpret, and respond to emotional "words" swimming around in the minds of you and those around you.
Surely, it's not about turning into some mind-reading superhero, but more about realizing when you're about to lose your tempers because a supermarket queue isn't moving fast enough. Or spotting a friend masking sadness with a fake smile and reaching out to them. Essentially, emotional intelligence equips us to better navigate the sea of emotional undercurrents in our everyday lives.
In other words, it's about becoming an "emotional linguist" in your own right, translating emotional language into effective response strategies. We've all had days when we're swinging between 'annoyed' to 'furious', without knowing why. Emotional intelligence helps us find that 'why' and convert 'furious' into 'calm and assertive'.
Emotional intelligence is like having an emotional dictionary in your brain that allows you to understand and respond effectively to the emotions of yourself and others, helping you navigate through everyday life with ease.
Importance of Emotional Intelligence in Adults
Why is emotional intelligence so indispensable for adults? Well, as adults, we not only have to manage our own emotional mess but often have to mop up someone else's too. From dealing with "difficult" co-workers, to handling kids' temper tantrums, to negotiating with that stubborn better half over who does the dishes – emotional intelligence can be your indispensable ally.
What's more, emotionally intelligent adults report decreased stress levels and interpersonal conflicts. It's like donning a pair of "emotion specs" that enable us to foresee potential emotional potholes and navigate around them, promoting healthier relationships.
Evidence suggests that adults with high emotional intelligence are also more likely to succeed in their professional domains. It essentially sets the stage for quintessential leadership attributes like empathy, negotiation skills, and conflict resolution. So really, this isn't about perfecting some esoteric self-help theory, but polishing a tool that can significantly enhance our personal and professional lives.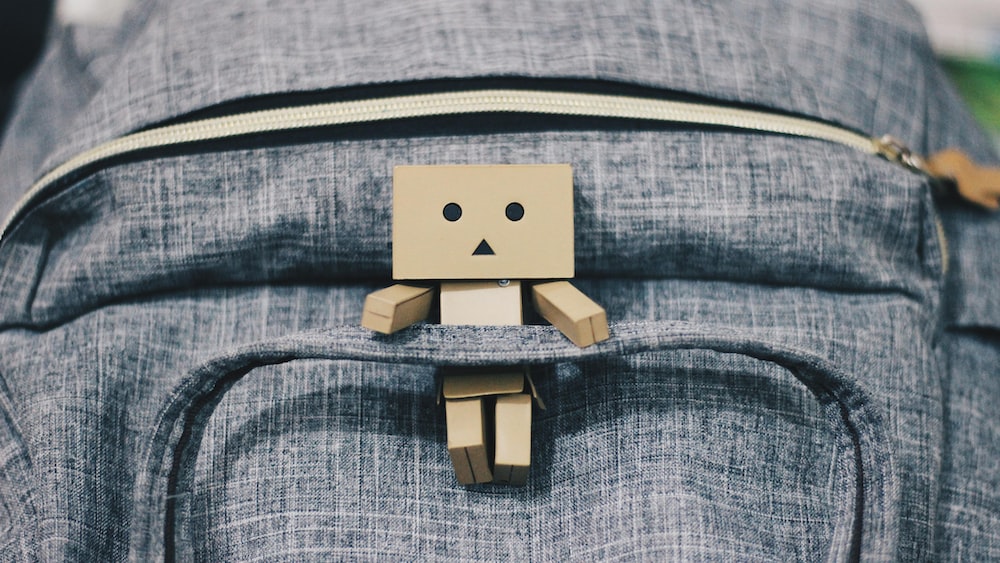 Components of Emotional Intelligence
So now that we know what emotional intelligence is and why it's so important, let's unravel the components of emotional intelligence. Sort of like stripping down an engine to understand how it works.
1. Self-Awareness
The first brick in our emotional intelligence structure is 'Self-Awareness.' Many philosophers and psychologists will tell you that self-awareness is the cornerstone of personal growth and well-being. But what does it really mean? It's about understanding our own emotions, recognizing their impact on our actions and decisions.
Imagine being angry and realizing that this anger is because you're actually hurt or disappointed. That's self-awareness, my friends! The first step in managing your emotions is understanding them. It's like being your own emotional detective, identifying and mapping out your emotional blueprints.
This understanding can clear the fog on why we react the way we do in certain scenarios. We also move towards better self-control as we recognize our emotional triggers. So, if you're constantly walking on an emotional landmine field, self-awareness might just be your de-mining tool.
2. Self-Regulation
With self-awareness, comes the second pillar of emotional intelligence "Self-Regulation." It involves managing your emotions, especially the negative ones. It's like being the master puppeteer, controlling the strings of your emotions.
Think of an argument where your pulses are racing, and you're dying to throw a sarcastic comment. But you hold back, breathe, and respond calmly instead. That right there, is self-regulation! You begin to form constructive coping mechanisms to handle emotional distress rather than letting it control you.
3. Motivation
Motivation is the engine that drives all our actions. An emotionally intelligent person is not only highly motivated but can also inspire and motivate others. They're aware of their emotions, can regulate them, and channel them towards achieving their goals.
They have the ability to see the silver lining in every cloud and use their emotions as a catalyst instead of a hindrance. In essence, they're able to use their emotions as a ladder to propel towards their goals rather than allowing them to act as walls hampering their path.
An emotionally intelligent person can use their emotions as a ladder to propel towards their goals rather than allowing them to act as walls hampering their path.
4. Empathy
Empathy, the fourth component, distinguishes a caring human from a callous robot. It's the ability to understand another person's emotions. Emotionally intelligent individuals can put themselves in other people's shoes, seeing the world from their viewpoint.
Being empathetic can greatly enhance interpersonal relationships, whether they be personal or professional. When you understand what someone else is feeling, you can respond appropriately, fostering deeper, more meaningful connections.
5. Social Skills
Last but not least, we have Social Skills. We all have varied skills when it comes to dealing with others. Some of us are natural charmers, while others, like me, get conversation constipation when thrust into a social gathering.
That said, the good news is, social skills form an integral part of emotional intelligence, and like all skills, they can be honed with practice. Essentially, these are skills that facilitate interactions and communication with others. It's about being able to communicate your own emotions effectively and recognizing and responding to others' emotions adequately as well.
Learning to navigate the nuances of social interactions can open doors to better relationships and more rewarding experiences. Furthermore, in workplaces, people with strong social skills are often more persuasive and make more effective leaders. So, if you're looking to climb up that corporate ladder or just aspiring to have more meaningful relationships, polishing your social skills can be a game changer!
10 Powerful Tips to Boost Emotional Intelligence for Adults
Now that we've got our blueprint ready, let's explore those 15 powerful tips lined up to kickstart our emotional intelligence upgrade process. Buckle up, as this is the exact roadmap we need to turn our emotional Godzilla into a well-trained pet!
6. Recognize and Name Your Emotions
If there's one truth of life as consistent as old toast falling butter-side down, it's our inability to avoid emotions. Like clueless victims caught in the ferocious snarl of a wild animal, we often find ourselves overwhelmed by our feelings, a cocktail of vague sensations that we struggle to translate into words. Recognizing and naming our emotions helps convert those wild beasts into docile pets.
Our brains are like general management offices, processing immense amounts of data all at once. Emotions are just an intricate part of this cacophonous data buzz. By naming what we feel – be it anger, joy, or sorrow – we help to distinguish that particular strand, almost like a lighthouse allowing a ship to navigate through a foggy sea.
Here's a playful metaphor to ponder: imagine your emotions as paint splattered across a canvas. Without recognizing each shade, the painting would be a blurry chaos. Naming your emotions is akin to identifying each splatter of paint as a distinct color – vivid scarlet for anger, icy blues for sadness, sunny yellows for happiness, and so on. Start by keenly observing your feelings. This is a fundamental part of your emotional intelligence journey – a lifetime practice well worth the effort.
7. Practice Self-reflection
Self-reflection is the mirror through which we see our true selves, scars, blemishes, and all. It's a powerful tool to understand not just what we feel, but why we feel it. In other words, it adds depth to the details, like a magnifying glass hitting a sunbeam onto an anthill.
Engaging in self-reflection aids us in dissecting our emotional responses to understand their roots. It's akin to a seasoned detective, sifting carefully through the evidence until a clear narrative emerges from the puzzle pieces. This in-depth analysis of our emotions promotes a healthier response mechanism, ensuring we are no longer mere victims of our feelings but masters instead.
8. Cultivate Empathy
Empathy is the ability to put ourselves in other people's shoes – to feel their joy, their pain, their struggles. It's like being able to read someone else's book while still being the author of our own.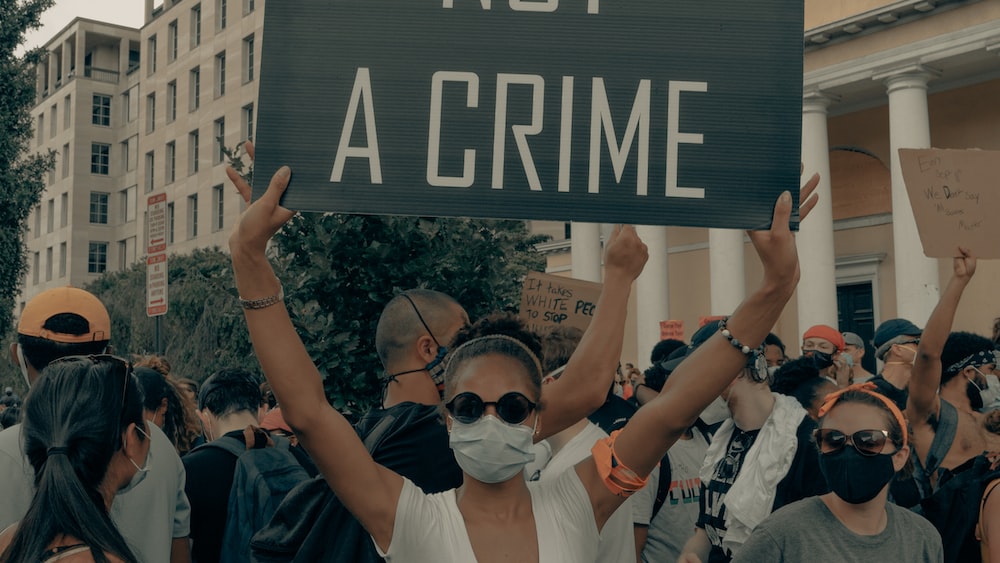 While empathy might seem as elusive as a chameleon in a foliage, it is, in fact, a skill that can be honed. Begin by challenging your perspective and opening up to others' experiences. Volunteers at shelter homes or soup kitchens can attest to the transformative power of empathy. These actions stretch our understanding beyond our boundaries, giving us a bird's eye view of life from different perspectives.
9. Improve Social Skills
Social skills, or the art of interacting successfully with others, is a critical component of emotional intelligence. Think of it as the glue securing the jigsaw puzzle of your personal and professional relationships.
Engaging effectively with others requires a mixed bag of listening attentively, providing constructive responses, negotiating, and managing conflicts. Much like mastering the high arts of waltzing or cooking a soufflé, improving social skills takes some fine-tuning, but with practice, you'll be pulling off the steps with grace.
Improving social skills is like mastering the high arts of waltzing or cooking a soufflé – it takes practice, but with time, you'll be able to engage effectively with others.
10. Seek Feedback
Constructive feedback from others is like having a compass in the wilderness of self-improvement. By seeking feedback, we open the door to an external perspective – an outside-in view of our actions, behaviors, and emotions.
Remember, though, seeking feedback is not about handing out free tickets to the 'tell me what's wrong with me' show. Rather, it's about maintaining a growth mindset, and being receptive to suggestions for improving the quality of our emotional responses.
Never shy away from asking others how they perceive your reactions and responses. Similarly, when you find yourself in the claws of negative feedback, remember, even the most ferocious of wolves have a soft underbelly. Let this, too, become a unique learning experience for improvement.
11. Practice Active Listening
Active listening calls upon us to be as quiet as a mouse while being as alert as a cat – ready to capture every nuance of the conversation at play. It's about being fully submerged in the process, from absorbing the speaker's words to interpreting their non-verbal cues.
It's easier said than done, of course. We're often guilty of coiling up our own thoughts while pretending to pay attention. But, like wringing out a wet towel, we can learn to let go of those distracting ideas and immerse ourselves in the conversation with more presence and patience.
Active listening fosters open communication and helps build stronger relationships, not just personally, but professionally as well. It's a step toward understanding the world from multiple vantage points – seeing the forest for the trees, if you will.
12. Manage Stress Effectively
Stress can creep up on you like fog in a horror movie, choking and blinding you if you're not careful. Emotional intelligence only works to manage stress, but also to identify it beforehand, like a weather forecaster predicting an impending storm.
Effective stress management involves recognizing when you're headed towards overload and using techniques to 'defog' yourself. Calming exercises, meditation, and a healthy lifestyle can be valuable tools in your anti-stress toolkit.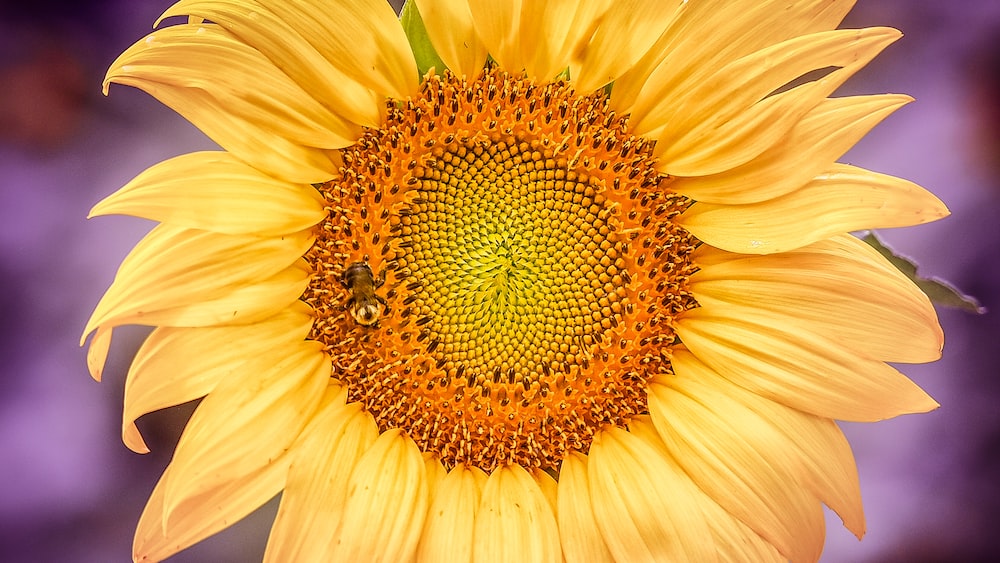 Just remember – feeling overwhelmed is entirely human. We all have days when we're the kite fluttering wildly in a storm. But with emotional intelligence, we can learn to be the person holding the string, even in the worst of weather.
13. Develop Resilience
Life, with its ups, downs, twists and turns, can often feel like a roller coaster ride of emotions. Resilience, in the face of these fluctuations, is a mighty weapon in our emotional intelligence arsenal.
Resilience is the art of bouncing back from setbacks, picking up the pieces and soldiering on. It's akin to a willow tree, flexible enough to bend in the storm but strong enough to withstand it.
Some days you may feel down and out, much like a rag-doll tossed about by a petulant child. But remember, no matter how hard you've been thrown, you have the power to get up, dust yourself off, and put one foot in front of the other. And that's resilience.
14. Practice Mindfulness
In the constant humdrum of our fast-paced lives, we often exist on autopilot, barely aware of the tumult of emotions whirling within us. Mindfulness helps us step off this harried hamster wheel, grounding us into the present moment.
Regular mindfulness practice slows down time, allowing us to savour the taste of an apple, enjoy the fragrance of a blooming rose, or simply revel in the feeling of contentment. It's like pressing 'pause' on a chaotic movie, taking a deep breath and enjoying the calm before hitting 'play' again.
15. Continual Learning and Improvement
Much like mastering a complex symphony, improving emotional intelligence isn't a one-time deal – it's a journey that involves continual learning and unlearning. It's about consistently chiselling away at our habits, understanding our emotions, iterating our reactions, and improving our relations.
As you keep treading the path of personal growth, remember – every setback is a setup for a comeback. Every mistake is a lesson in disguise. Every criticism is a stepping stone for improvement. This journey, my fellow traveller, is indeed a lifetime practice. We are never alone in our quest, for as we grow, we inspire growth in others.
Improving emotional intelligence is a lifelong journey that involves consistently learning and unlearning, chiseling away at habits, understanding emotions, iterating reactions, and improving relations.
The Role of Emotional Intelligence in Different Areas of Life
Emotional intelligence permeates every aspect of our lives, standing as the silent yet gargantuan sentinel guiding our decisions, reactions, and interactions. It casts a sizeable influence on our relationships, work, and mental health. Let's dive in and see how embracing an emotionally intelligent path can lead us to enhanced relationships, more successful careers, and robust mental health.
Emotional Intelligence in Relationships
Just like a Parisian bistro, relationships are gloriously flavourful, often a little chaotic, and always in need of a good toast – and emotional intelligence is that perfect bottle of vintage wine. It allows you to recognize your partner's emotions, understand them, and respond appropriately. This arises from the capacity to decode the sometimes cryptic language of feelings, a lexicon only a selected few like us, aspiring emotional scholars, dare to study.
Admit it, we've all had that 'deer-in-headlights' look during heated quarrels or passionate discussions. But just as a mundane rock can be polished into a rare gem, with the right tips, you too can navigate these daunting conversations like a seasoned diplomat. Emotional intelligence encourages empathetic listening, fostering a safe space where everyone feels heard and valued.
Moreover, emotional intelligence drives us to reflect on our emotions, transforming our once obscured self-perception into a clear, mirror-like reflection. Recognizing our own emotions shields our relationships from the untamed outbursts or unjustifiable aloofness so typical when we allow our feelings to blindly dictate our interactions. When equipped with emotional intelligence, we become leaders of our emotions instead of their subjects.
Emotional Intelligence at Work
Step into the world of work and emotional intelligence morphs into your trusty sidekick, ready to step in whenever negotiations get tough or deadlines become nightmares. In the workplace, an emotionally intelligent individual can better handle stress, embrace teamwork, and navigate the multifaceted landscape of co-worker dynamics without losing their sanity – or their coffee mugs.
This superpower enables us to comprehend and celebrate diverse perspectives and contributions, squashing potentially damaging conflicts in their infancy while promoting an atmosphere of shared creativity and respect. The result? A healthier work environment, heightened morale, and boosted productivity – professional nirvana, if you may.
The role of emotional intelligence at work goes further; it's the key to effective leadership. Empathetic and motivational leaders foster a supportive environment where each person's work, ideas, and emotional well-being matter. By understanding emotions- ours and others'- we become adept at inspiring our teams and confidently steering our corporate ships through the stormy seas of the business world.
Emotional Intelligence and Mental Health
Brushstrokes of emotional intelligence paint our mental health canvas with an aura of resilience and understanding. By recognizing and managing our emotions, we can reduce stress, cope with ups and downs, and ultimately improve our overall well-being. It's the therapy session we all could benefit from – minus the uncomfortable couch and hefty fees!
Moreover, an emotionally intelligent approach helps us in processing negativity, optimism, stress, joy, or disappointment with a deep understanding rather than becoming overwhelmed. It's like being your own, very efficient emotional traffic officer, directing emotions where they need to go, maintaining order, and ensuring a smooth flow of your mental highway.
FAQs
1. What are some examples of emotional intelligence?
Some examples of emotional intelligence include recognizing and naming your emotions accurately, gauging emotions in others, empathizing with others, managing and expressing your emotions effectively, plus navigating interpersonal relationships judiciously and empathetically.
2. How can emotional intelligence improve relationships?
Emotional intelligence can significantly improve relationships by enhancing individuals' capacity to recognize, understand, and manage their own and others' emotions. This translates into better communication, conflict resolution, and a more profound understanding of each party's feelings and needs.
3. Can emotional intelligence be learned or improved?
Absolutely, emotional intelligence can be enhanced. Just like any other skill, it can be honed with the right approach and sustained practice. Using effective techniques and tools, you can boost facets of emotional intelligence such as self-awareness, empathy, social skills, motivation, and emotional self-regulation.
4. How does emotional intelligence affect mental health?
Emotional intelligence greatly influences mental health. It equips individuals to better manage their emotions and stress levels, fostering resilience and encouraging a positive outlook. Greater emotional intelligence helps in maintaining a stable mental state, even amidst life's inevitable turbulence.
Conclusion
As we alight at the end of this enlightening journey, let's bask in the glow of fresh insights and strategies awaiting application in our personal voyages of self-growth. An emotionally intelligent life isn't an unreachable mirage; it's a tangible reality embodying healthier relationships, more productive work lives, and improved mental health.
Remember, fostering emotional intelligence is a ceaseless process of learning, unlearning, and relearning. With these tips, each step you take nudges you closer to blossoming into an emotionally intelligent leader, living a life marked by awareness, control, and harmony.
So, dear reader, are you ready to take the reins of your emotional voyage and elevate your life to a higher rung of fulfillment? I'm right here, cheering, applauding, and ready to toss the confetti. Until we meet again in another enlightening session, remember, life is a continuous journey of self-improvement. Bon voyage!
Fabian
Share with your Friends: