15 Mindfulness At Work Exercises To Boost Productivity
Hello there! Are you looking for ways to improve productivity and well-being in the workplace? You've come to the right place! In today's fast-paced world, it's essential to find moments of peace and tranquility, even amidst the chaos of the work environment. Mindfulness is the perfect solution for this. In this article, we'll explore 15 mindfulness exercises that you can easily incorporate into your busy workday to boost productivity and overall well-being.
In case you're wondering, mindfulness is the practice of being present in the moment, fully aware of your thoughts, emotions, and body sensations. By engaging in mindfulness exercises, you can train yourself to be more focused, attentive, and resilient in the face of everyday work challenges. So, let's dive into the world of mindfulness and discover how it can transform your work life!
The Importance of Mindfulness at Work
Practicing mindfulness at work is more crucial than ever. With increasing workloads, constant distractions, and a never-ending stream of information, it's easy to become overwhelmed, stressed, and burned out. Mindfulness can be your secret weapon for managing these challenges and enhancing your overall work experience.
Benefits of Practicing Mindfulness at Work
Improved focus and concentration: By training your mind to stay present, you can better concentrate on the task at hand, leading to increased efficiency and productivity.
Reduced stress and anxiety: Mindfulness exercises help you become aware of your thoughts and emotions, enabling you to respond to stressors more calmly and effectively.
Training your mind to be present through mindfulness exercises can lead to improved focus and concentration, as well as reduced stress and anxiety.
How Mindfulness Improves Productivity and Well-being
Mindfulness is not just about feeling good; it has real, tangible benefits for both productivity and well-being in the workplace. When you practice mindfulness, you learn to focus your attention on the present moment, which can help you stay on task and avoid getting lost in unproductive thoughts or distractions. This enhanced focus and concentration can lead to better decision-making, improved problem-solving skills, and ultimately, increased productivity.
Moreover, mindfulness exercises can help reduce stress and anxiety by promoting self-awareness and fostering a non-judgmental attitude towards your thoughts and emotions. This can result in better emotional regulation, reduced burnout, and improved overall well-being. All of these factors combined make mindfulness a powerful tool for enhancing your work experience and unlocking your full potential.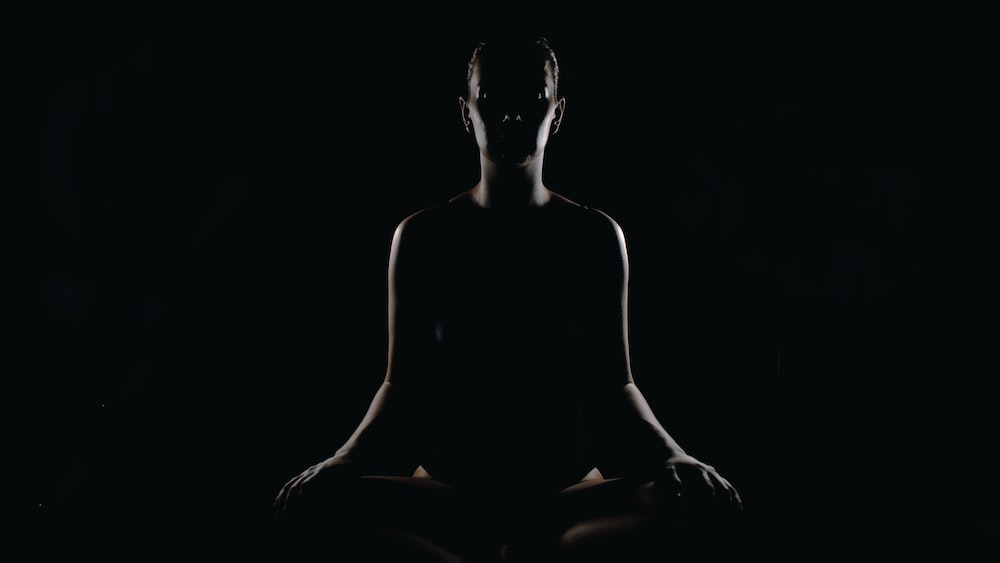 15 Mindfulness At Work Exercises
Ready to get started? Here are 15 mindfulness exercises that you can try at work to boost productivity and improve your well-being:
1. Mindful Breathing
Mindful breathing is perhaps the simplest and most effective mindfulness exercise you can practice at work. All it takes is a few minutes of focusing on your breath to anchor yourself in the present moment and calm your mind.
To practice mindful breathing, find a quiet space, close your eyes, and take slow, deep breaths. Inhale through your nose, and exhale through your mouth. As you breathe, focus your attention on the sensation of the air entering and leaving your body. If your mind starts to wander, gently bring your focus back to your breath.
2. Body Scan Technique
The body scan technique is another mindfulness exercise that can help you become more aware of your physical sensations and promote relaxation. It involves mentally scanning your body from head to toe, paying attention to any areas of tension or discomfort.
To practice the body scan technique, find a comfortable position, either sitting or lying down. Close your eyes and take a few deep breaths to center yourself. Then, starting at the top of your head, slowly move your attention down through your body, noticing any sensations or areas of tension along the way. As you encounter these areas, take a moment to consciously relax them before moving on to the next part of your body.
3. Active Listening
Active listening is a mindfulness exercise that can greatly improve communication and collaboration in the workplace. By fully focusing on the person who is speaking and giving them your undivided attention, you can better understand their perspective and foster stronger connections.
To practice active listening, make a conscious effort to be present and attentive when someone is speaking to you. Avoid interrupting or thinking about what you're going to say next. Instead, focus on the speaker's words, tone of voice, and body language. When they're finished speaking, take a moment to process the information, and then respond thoughtfully and genuinely.
Active listening can greatly improve communication and collaboration in the workplace by fostering stronger connections and better understanding of others' perspectives.
4. Mindful Eating
Mindful eating is an excellent way to practice mindfulness during your lunch break or snack time. By paying close attention to the taste, texture, and aroma of your food, you can turn an ordinary meal into a moment of relaxation and enjoyment.
To practice mindful eating, choose a small portion of food and find a quiet, comfortable place to eat. Take a moment to observe the appearance and aroma of your food before taking a bite. As you chew, savor the taste and texture, and notice any changes in flavor. Eat slowly, taking the time to fully appreciate each bite.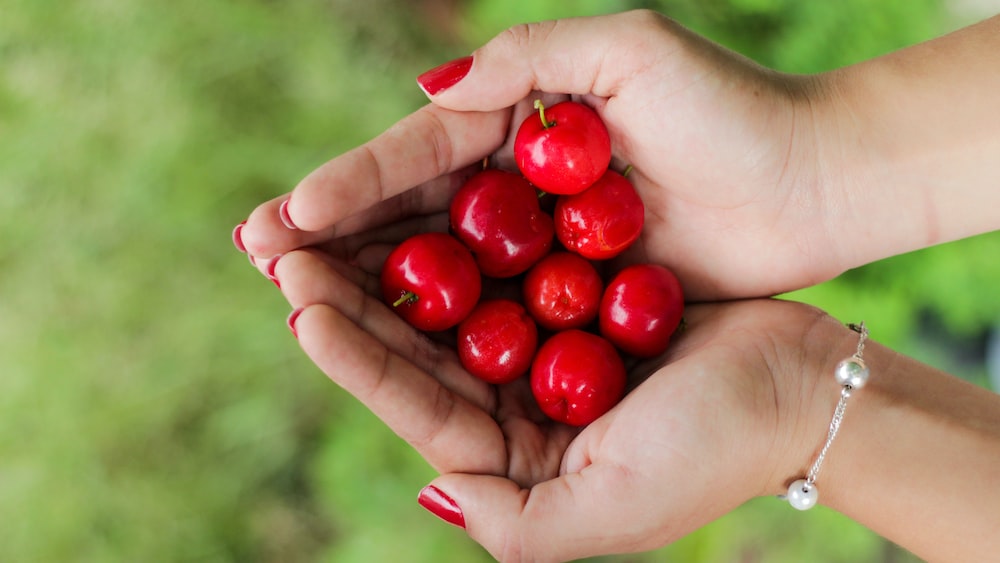 5. Desk Yoga Stretches
Incorporating desk yoga stretches into your work routine is a fantastic way to practice mindfulness while also relieving tension and improving flexibility. By focusing on your breath and the sensation of stretching, you can bring your mind back to the present moment and recharge your energy.
To practice desk yoga, choose a few simple stretches that can be done while sitting or standing at your desk. Examples include neck rolls, shoulder shrugs, and seated twists. As you perform each stretch, take slow, deep breaths, and focus your attention on the sensation of stretching and relaxation.
6. Mindful Walking or Movement Breaks
Mindful walking is a fantastic way to break the monotony of sitting at a desk all day. Plus, it's a great way to relieve stress and refocus on the task at hand. To practice mindful walking, simply take a short walk around your office or outside, paying close attention to each step and the way your body feels as you move. Notice the sensations in your feet, legs, and the rest of your body while focusing on your breath.
Another option is to engage in movement breaks, which involve stretching or engaging in gentle exercises throughout the day. This not only helps with maintaining good posture and overall physical health, but it can also boost your mental well-being and productivity. Examples of movement breaks include desk yoga, standing up for a quick stretch, or even taking a few moments to dance to your favorite tune.
7. Mindful Observation
Mindful observation is a simple yet powerful exercise that can be done anytime, anywhere. It involves fully focusing your attention on a single object in your environment, such as a plant, a painting, or even the view outside your window. The goal is to observe the object without judgment, simply taking in its details, colors, textures, and any other unique features.
In addition to calming your mind, mindful observation can also help you improve your attention and focus. By practicing this technique regularly, you'll train your brain to be more present and attentive, which can lead to increased productivity and a greater sense of well-being at work.
8. Mindful Appreciation
Mindful appreciation is all about taking a moment to truly acknowledge and be grateful for the positive aspects of your work environment. This could include anything from the comfortable chair you sit in, to the supportive colleagues you have, or even the pleasant scent of the office plants. By focusing on the good things in your workspace, you can cultivate a more positive mindset and reduce feelings of stress and negativity.
To practice mindful appreciation, take a few moments each day to identify three things you're grateful for in your work environment. Write them down in a journal or on a sticky note and place it somewhere visible as a reminder of the good aspects of your workspace. Over time, you'll notice that this small exercise can have a significant impact on your overall happiness and productivity at work.
Cultivating a more positive mindset and reducing stress at work can be achieved by practicing mindful appreciation through identifying and being grateful for three things in your work environment every day.
9. Single-Tasking
In today's fast-paced work environment, multitasking has become the norm. But did you know that single-tasking can actually be more productive and less stressful? By focusing on one task at a time and giving it your full attention, you'll be able to complete it more efficiently and with fewer errors.
To practice single-tasking, choose one task to work on and set a timer for 25-30 minutes. During this time, avoid all distractions and focus solely on the task at hand. Once the timer goes off, take a short break, then move on to the next task. By adopting this approach, not only will you improve your productivity, but you'll also be practicing mindfulness by giving your full attention to the present moment.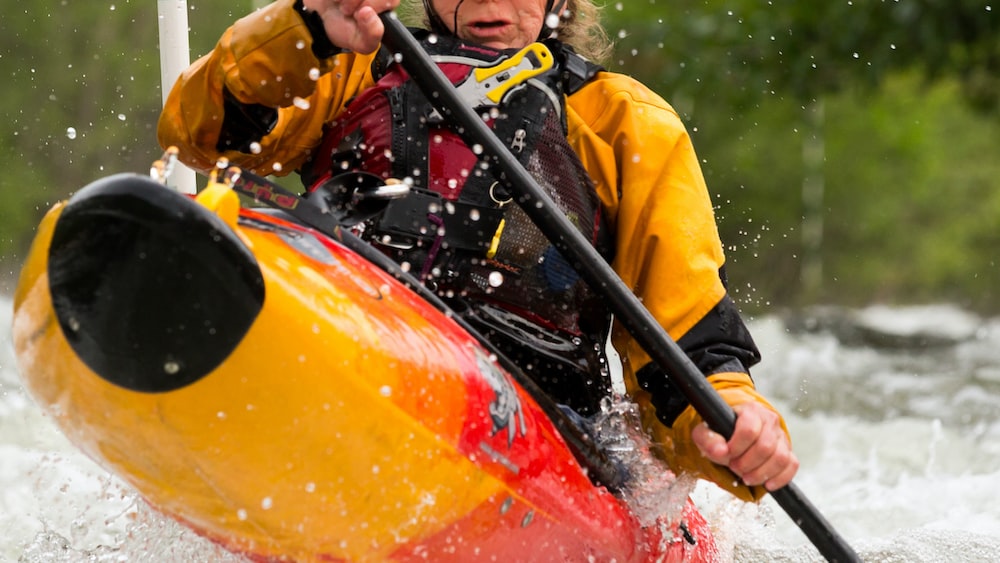 10. Mindful Reminders
Mindful reminders are simple cues that can help you maintain mindfulness throughout the day. These can be anything from a quote or image on your desktop, a specific item on your desk, or even an alarm set to go off at certain intervals to remind you to pause and be present.
Start by choosing a few reminders that resonate with you and place them strategically in your workspace. When you come across these reminders, take a moment to pause, breathe, and bring your focus back to the present moment. Over time, these reminders will help you build the habit of mindfulness, which can ultimately lead to increased productivity and a more balanced work life.
11. Mindful Immersion
Mindful immersion is the practice of fully engaging in an activity or task, without any distractions or judgment. This can be particularly helpful when faced with a task that may seem mundane or uninteresting. By fully immersing yourself in the experience, you can find joy in the process and complete the task with greater efficiency.
To practice mindful immersion, choose a task and commit to giving it your full attention. Focus on each step of the process, noticing the details and sensations involved. As you become more absorbed in the task, you may find that it becomes more enjoyable and fulfilling, ultimately leading to increased productivity and a greater sense of accomplishment.
12. Mindful Focus
Mindful focus is the practice of concentrating your attention on a specific task or activity without allowing your mind to wander. This can be especially helpful when working on projects that require a high level of concentration and attention to detail.
To practice mindful focus, begin by choosing a task that requires your full attention. Set a timer for a specific period of time, such as 25 minutes, and commit to focusing solely on the task at hand during that time. If your mind begins to wander, gently bring your attention back to the task. Over time, this practice will help you develop a greater ability to maintain focus and concentration, leading to increased productivity and success at work.
13. Mindful Hand Massage
A mindful hand massage can be a soothing and stress-relieving exercise to incorporate into your workday. Not only does it help release tension in your hands and fingers from typing and other repetitive tasks, but it also serves as a mindful practice to help you refocus and calm your mind.
To perform a mindful hand massage, first, apply a small amount of lotion or oil to your hands. Then, gently massage each finger, paying close attention to the sensations you feel as you work your way through each digit. Be sure to also massage the palms and the back of your hands, noticing any areas of tension or discomfort. As you perform the massage, focus on your breath and the sensations in your hands, allowing any work-related stress to melt away.
Incorporating a mindful hand massage into your workday can help release tension and serve as a mindful practice to refocus and calm your mind.
14. Mindful Unplugging
In our constantly connected world, it's essential to take breaks from technology to practice mindfulness and recharge our mental batteries. Mindful unplugging is the act of intentionally disconnecting from your devices for a specific period of time, allowing you to be fully present and engaged in your environment.
To practice mindful unplugging, set aside a designated time each day when you will turn off or silence your devices, such as during lunch or a short break. Use this time to engage in a mindful activity, such as deep breathing, a short meditation, or simply observing your surroundings. By giving your mind a break from the constant barrage of notifications and distractions, you'll be better equipped to maintain focus and productivity throughout the day.
15. Practice Acceptance
Finally, practicing acceptance is a powerful mindfulness technique that can help you navigate the ups and downs of the workplace. This involves acknowledging and accepting the present moment without judgment, including any challenges, emotions, or thoughts that may arise.
To practice acceptance, start by becoming aware of any negative thoughts or emotions that may be present. Instead of resisting or trying to change these feelings, simply acknowledge and accept them as part of your current experience. By doing so, you'll be better able to let go of unnecessary stress and focus on finding solutions or making positive changes.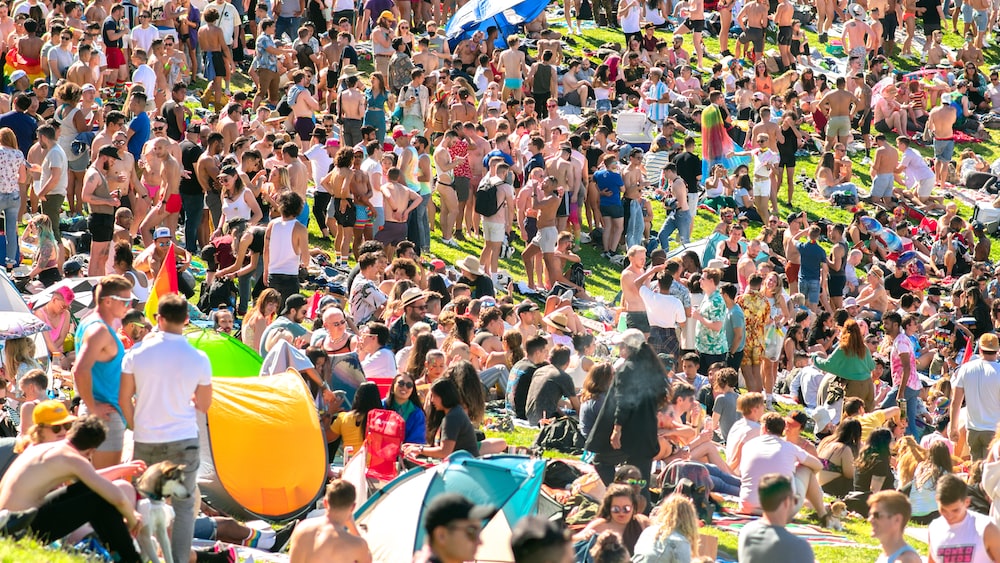 Practicing acceptance at work can lead to increased resilience, adaptability, and a greater sense of well-being, ultimately contributing to a more successful and fulfilling work life.
Implementing Mindfulness Exercises in the Workplace
Incorporating mindfulness exercises in the work environment can be incredibly beneficial to both employees and the company as a whole. By promoting a culture of mindfulness, you're fostering a healthier, more focused, and more productive workforce. Let's explore some ways you can encourage mindfulness among employees and overcome any potential challenges in implementing these practices.
Tips for Encouraging Mindfulness Among Employees
First and foremost, lead by example. As a leader or manager, demonstrate your commitment to mindfulness by actively participating in exercises and spreading awareness about its benefits. Share your personal experiences and provide resources for employees to learn more about mindfulness.
Offer mindfulness training sessions: Organize workshops, seminars, or webinars on mindfulness techniques and their application in the workplace. This can help employees understand the importance of mindfulness and how to incorporate it into their daily routines.
Create a dedicated mindfulness space: Designate a quiet, comfortable area in the office where employees can practice mindfulness exercises, such as meditation or deep breathing. This sends a clear message that the organization values mindfulness and supports employees in their efforts to cultivate it.
Overcoming Challenges in Practicing Mindfulness at Work
One of the main challenges in implementing mindfulness at work is overcoming skepticism or resistance from employees who may not be familiar with its benefits. To address this, communicate the science and research supporting mindfulness and its positive impact on productivity, stress reduction, and overall well-being.
Another challenge is finding the time for mindfulness practice during a busy workday. Encourage employees to start with small, manageable exercises, such as taking a few minutes for mindful breathing or incorporating a short mindfulness break into their daily routine. Small steps can lead to significant improvements in overall well-being and productivity.
FAQs
1. How long should I practice mindfulness exercises at work?
The duration of your mindfulness practice at work depends on your personal preference and available time. Even just a few minutes of mindful breathing or a short body scan can be beneficial. Experiment with different exercises and durations to find what works best for you.
2. Can mindfulness exercises be done in a group setting?
Absolutely! Mindfulness exercises can be practiced individually or in a group setting. In fact, group mindfulness sessions can help build a sense of community and support, making the practice even more enjoyable and effective.
3. How can I stay consistent with practicing mindfulness at work?
To stay consistent with mindfulness practice at work, try setting a specific time each day for your exercises, such as during a break or before starting your workday. You can also set reminders or use mindfulness apps to help you stay on track. Furthermore, involve your colleagues in your mindfulness journey for added motivation and support.
4. Are there any specific mindfulness exercises for reducing stress at work?
Yes, there are several mindfulness exercises specifically designed to help reduce stress at work. Some popular ones include mindful breathing, body scan technique, and progressive muscle relaxation. Experiment with different exercises to find the one that resonates with you and helps you effectively manage stress.
Conclusion
Mindfulness at work can be a game-changer for your productivity, well-being, and overall job satisfaction. By implementing these 15 mindfulness exercises and encouraging a culture of mindfulness among employees, companies can create a healthier, happier, and more focused workforce.
Remember, mindfulness is a journey, not a destination. It takes time and practice to cultivate these skills, but the rewards are well worth the effort. So, why not give it a try? You might just find that mindfulness transforms not only your work life but your personal life as well. Embrace the power of mindfulness and unlock your full potential at work.
I wish you the best! Fabian.
Share with your Friends: