How To Journal For Anxiety: The Secret Weapon Explained
Do you often find yourself grappling with anxiety? You're not alone – millions of people experience this overwhelming emotion. The good news is that there's a powerful tool at your disposal for managing these feelings: journaling.
This simple, yet effective practice can work wonders in reducing stress and helping you gain control over your anxieties. In this blog post, we will explore the role of journaling in combating anxiety and provide actionable tips to help you get started on your journey towards better mental health.
The Benefits Of Journaling For Anxiety Relief
Journaling for anxiety relief offers numerous benefits, including providing clarity and perspective, reducing stress and anxiety levels, identifying triggers, developing mindfulness and self-awareness, and promoting positive thinking.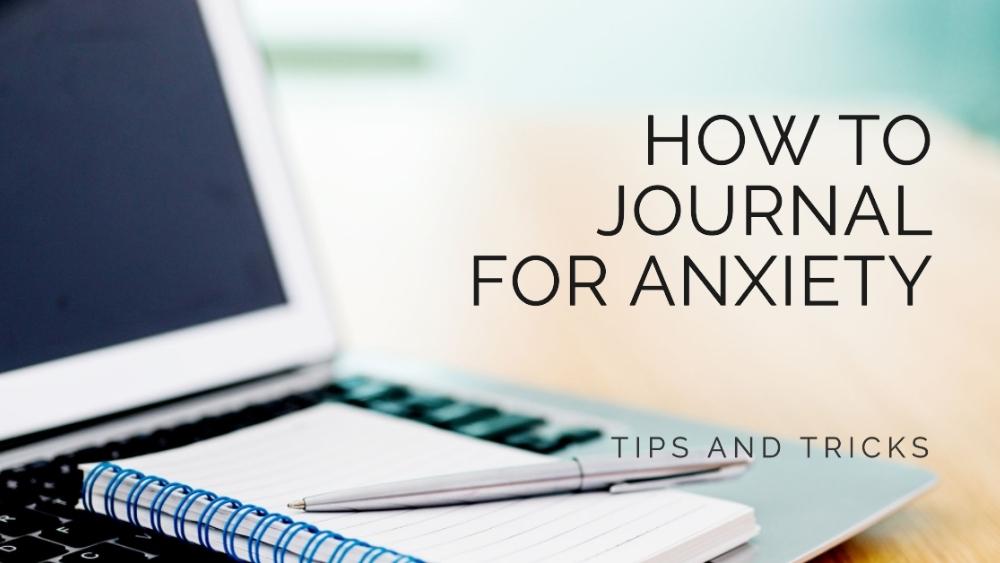 Provides Clarity And Perspective
One of the most significant benefits of journaling for anxiety is that it helps in providing clarity and perspective to our thoughts and emotions. In times when our mind feels cluttered or overwhelmed, putting pen to paper allows us to organize those feelings and make sense of them.
For example, if I were feeling anxious about an upcoming event at work but can't put my finger on exactly why, journaling could help me break down my fears into smaller components.
By doing so, I might realize that my main concern isn't the event itself but rather public speaking or meeting new people. This newfound awareness not only offers valuable insight into potential triggers for my anxiety but also equips me with actionable steps on how to address these issues moving forward – like preparing well-rehearsed talking points or setting aside dedicated time to mingle before presentations begin.
One of the most significant benefits of journaling for anxiety is that it helps in providing clarity and perspective to our thoughts and emotions.
Reduces Stress And Anxiety
As someone who has experienced the immense benefits of journaling for anxiety relief, I can confidently say that this practice is an incredibly powerful tool in reducing stress and anxious feelings.
When you regularly put pen to paper and express your thoughts and emotions, it allows you to create a safe space where you're free from judgment or expectation.
For instance, while I was facing heightened work pressure during a particularly busy season at my job, daily journaling helped me vent my frustrations without losing productivity or focus during the day.
Identifies Triggers
One of the most significant benefits of journaling for anxiety relief is its ability to help identify triggers that may not have been apparent before. By keeping track of your thoughts and feelings regularly, you are creating a comprehensive record that can be analyzed over time.
For example, I once noticed that my anxiety levels were consistently higher on Sunday evenings. Upon reviewing my journal entries during those times, I realized that the anticipation of the upcoming workweek was a major source of stress for me.
By identifying specific triggers like this through regular journaling practice, we empower ourselves with valuable information needed to create lasting change and better manage our emotional health.
Develops Mindfulness And Self-Awareness
Journaling for anxiety provides a safe space for self-reflection and exploration, allowing you to develop mindfulness and self-awareness. When you write down your thoughts and feelings, you become more aware of patterns in your thinking that may not have been obvious before.
For example, after journaling about anxious feelings related to public speaking, you might notice a pattern of negative self-talk or unrealistic expectations that contribute to those anxieties.
Furthermore, regularly writing down positive experiences or moments of gratitude can also increase mindfulness in daily life. By taking time to reflect on the good things happening around us, we shift our focus away from stressful events or negative emotions toward positive ones.
Overall, developing mindfulness and self-awareness through journaling is an effective stress management tool that allows us to take control of our thoughts and emotions while improving overall mental health.
Promotes Positive Thinking
Journaling can be an effective tool for promoting positive thinking and improving mental health. By expressing gratitude, focusing on the good in life, and setting positive intentions, individuals can train their brains to think more optimistically.
By taking a few minutes each day to reflect on positive experiences or challenges overcome, individuals, can begin shifting their mindset towards positivity. Additionally, creating affirmations and visualizing success can help reinforce positive beliefs about oneself and the future.
How To Get Started With Journaling For Anxiety Relief
To get started with journaling for anxiety relief, choose a journal that suits your needs and establish a regular writing routine in a supportive environment where you can write freely without judgment, focusing on your thoughts and feelings.
Choose A Journal That Suits Your Needs
Choosing a journal that fits your needs is important in making sure you can commit to your journaling practice. You may prefer a traditional paper journal, or perhaps you'd like to try bullet journaling for more structure.
Maybe even a digital journal would work best for you. Whatever you choose, make sure it's something comfortable and easy to use. Keep it handy so that when an idea strikes or when feeling overwhelmed with anxiety symptoms or emotions, there's always time to write about them.
Additionally, consider factors such as size and style before choosing your journal. Do you want something small enough to carry around with you throughout the day? Or do you prefer something larger where notes and lists can easily be made?
Establish A Regular Writing Routine
Journaling for anxiety relief can be a powerful tool, but its effectiveness is largely dependent on making it a regular practice. Setting aside dedicated time each day to write in your journal can help create a sense of structure and routine, providing you with an opportunity to check-in with yourself and manage your anxieties.
It's important to choose a time that works best for you; some prefer writing first thing in the morning while others like to reflect at night before bed.
Additionally, creating a comfortable environment conducive to journaling can also aid in establishing a regular writing routine. Find a quiet space where you feel safe and free from distractions such as cell phones or other electronics.
You may find it helpful to have extra pens and paper handy throughout the day so that when an idea strikes or an overwhelming emotion arises, you're prepared to jot down quick notes until you have more journaling time available later on.
Journaling for anxiety relief can be a powerful tool, but its effectiveness is largely dependent on making it a regular practice.
Create A Supportive Environment
To maximize the benefits of journaling for anxiety relief, it's crucial to create a supportive environment that promotes reflection and introspection. Find a space in your home where you feel comfortable and can write without distractions or interruptions.
It's also helpful to have all the tools you need at hand – including your journal, pens, and any prompts or techniques you plan to use. Keep your paper handy so that when an idea strikes you, you can quickly jot it down before it slips away.
Write Freely And Without Judgment
One of the most important aspects of anxiety journaling is giving yourself complete freedom to write whatever comes to mind. This means writing without judgment or criticism and allowing your thoughts and emotions to flow onto the page without fear of being judged by others or by yourself.
When I first started journaling for anxiety relief, I found it helpful to set a time limit of five minutes and just write whatever came to mind during that time. It was liberating to let my thoughts spill out onto paper without worrying about how they sounded or whether they made sense.
In fact, many times, what seemed like illogical ideas in my head actually became clearer once I wrote them down on paper.
Research has shown that expressive writing techniques like this can be an effective stress management tool for individuals struggling with mental health conditions such as anxiety disorders.
Use Prompts Or Structured Exercises
Using prompts or structured exercises can be a helpful tool for individuals who are just starting out with journaling for anxiety relief. These prompts provide structure and direction, which can be especially useful when someone is feeling overwhelmed or unsure about what to write.
An example of a prompt that might be helpful for someone dealing with anxiety could be: "Write down three illogical ideas that your anxious thoughts sometimes convince you of.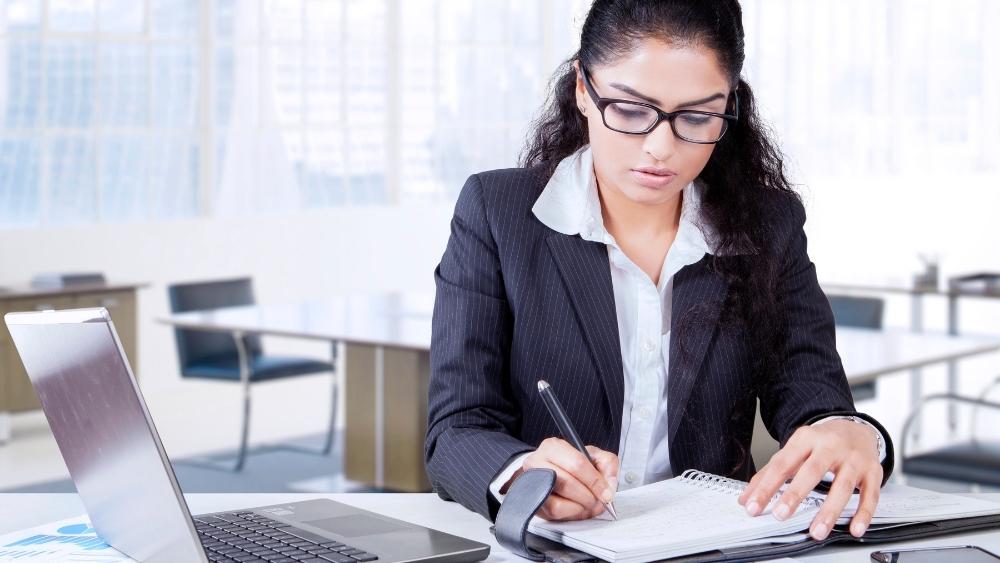 Then, use evidence and logic to refute these beliefs. By completing this exercise regularly, an individual may start to identify unhelpful thought patterns and develop the tools necessary to reframe their thinking in a positive light.
Effective Journaling Techniques For Anxiety Relief
Learn about powerful and proven techniques for anxiety relief through journaling, including stream-of-consciousness writing, mindfulness prompts, cognitive behavioral therapy journaling, positive affirmations, and gratitude journaling.
Stream-of-Consciousness Writing
Stream-of-consciousness writing is a technique used for effective journaling to relieve anxiety. It involves writing associatively, allowing your words to flow without interruption or editing.
Mindfulness meditation can help initiate the process of stream-of-consciousness writing by calming and focusing the mind.
Through this technique, you can discover hidden thoughts and emotions that may be contributing to your anxiety. As you write freely about any topic that comes to mind, you may find yourself exploring illogical ideas or uncovering past experiences that are affecting your current anxieties.
Journaling is a therapeutic writing technique that can help put your thoughts onto paper and clear your head by using tools like stream-of-consciousness writing.
Gratitude Journaling
Gratitude journaling is one of the most effective techniques for managing anxiety. It involves writing down things you are thankful for in your life, even the seemingly small things like a warm cup of coffee or a good night's sleep.
According to a 2020 study, regularly practicing gratitude can help ease symptoms of anxiety and depression.
Aside from its mental health benefits, gratitude journaling can also improve physical health by reducing stress levels and improving sleep quality. Starting a gratitude practice is easy – all you need is a notebook or piece of paper handy.
You can write as little as three things each day that you are grateful for or make it part of your daily routine by setting aside dedicated journaling time every morning or evening.
Mindfulness Prompts
Mindfulness is a popular technique that can help ease anxiety when incorporated into journal prompts. It involves being present in the moment and paying attention to your thoughts and feelings without judgment.
Mindful journaling prompts can be very effective in reducing anxiety by allowing you to uncover the root cause of your stress. For example, try focusing on your breath for a few minutes before starting to write.
Start with writing down what is currently on your mind and any physical sensations you may be feeling.
Another mindfulness prompt could involve creating a list of self-care ideas that work for you. This can include activities like taking a warm bath, going for a walk in nature, listening to calming music, or practicing yoga or meditation.
By reflecting on what brings joy and calmness into our lives, we are able to shift our focus away from anxious thoughts towards positive emotions instead.
Cognitive Behavioral Therapy Journaling
Cognitive Behavioral Therapy (CBT) journaling is a systematic method that uses principles of CBT to overcome problematic emotions and behaviors associated with anxiety. This approach utilizes writing prompts and exercises to help individuals identify negative thinking patterns or scenarios that trigger their anxious feelings.
By analyzing these thoughts more objectively, individuals can challenge the illogical ideas and replace them with positive beliefs.
Incorporating CBT journaling into your daily routine can be an effective way to develop thoughtful insights, foster self-awareness, and cultivate healthy coping mechanisms.
Writing activities such as creating gratitude lists, prioritizing tasks on a daily planner, or recording anxious spikes in relation to specific events can help you track progress over time while acknowledging your journey towards better mental health.
Positive Affirmations
I've found that positive affirmations can be an incredibly effective technique for managing anxiety when incorporated into my journaling practice. Affirmations are statements we repeat to ourselves as a way of shifting our thinking and beliefs, helping us cultivate more positive emotions like hope and gratitude.
When I'm feeling overwhelmed by anxious thoughts or negative self-talk, I turn to affirmations to help me reframe those illogical ideas in a more helpful and productive way.
Tracking Progress And Identifying Triggers
Tracking your progress in your anxiety journal can help you identify triggers, patterns and track your overall well-being.
Reviewing Past Entries To Track Progress
One of the most powerful tools in journaling for anxiety relief is the ability to look back on past entries and track your progress. By regularly reviewing what you've written, you can identify patterns and triggers that may be causing stress or triggering anxiety symptoms.
For example, if you notice a recurring theme of feeling anxious before a big presentation at work, this can help you prepare ahead of time with coping mechanisms like breathing exercises or positive affirmations.
Additionally, keeping track of how often and when anxiety spikes occur can assist in creating an effective self-care plan. Reviewing past journal entries also allows for reflection on personal growth achieved over time as well as reminding oneself that better days are possible even during moments experiencing heightened emotions.
Identifying Patterns And Triggers In Your Anxiety
I've found that one of the most helpful aspects of journaling for anxiety is being able to track and identify patterns in my anxious thoughts and feelings.
For example, maybe I notice that every time I have a big presentation at work, my anxiety spikes. Or perhaps it's during social situations where there are a lot of people present.
These patterns can help me develop coping strategies specifically tailored to those triggers, such as practicing relaxation techniques before a big presentation or having an exit plan in place for overwhelming social events.
Creating A Self-Care Plan
Developing a self-care plan is an essential component of achieving mental wellness goals, especially when dealing with anxiety. This plan could include strategies for managing stress, addressing emotional distress, and fostering supportive relationships.
For instance, taking breaks throughout the day or practicing mindfulness meditation can be effective in reducing anxiety symptoms.
Journaling can be a part of a self-care plan and can help with processing emotions and working towards self-improvement goals. It provides an opportunity to document current anxieties or examine negative thinking patterns that may contribute to the onset of anxious feelings.
By identifying these triggers through journaling, individuals may develop coping mechanisms that address their specific needs more effectively.
Additional Strategies For Managing Anxiety
In addition to journaling, incorporating other strategies like mindfulness meditation, exercise, stress reduction techniques, and seeking professional help can also assist in managing anxiety.
Mindfulness Meditation
Mindfulness meditation has been shown to have significant benefits when it comes to reducing anxiety and promoting overall mental health. This practice involves paying attention to the present moment without judgment, allowing individuals to acknowledge their thoughts and feelings without becoming overwhelmed by them.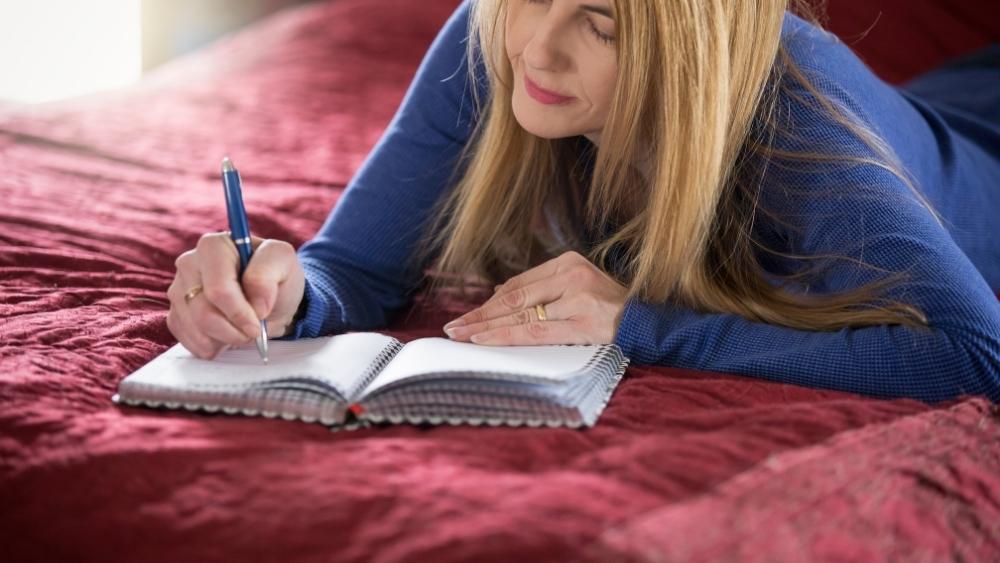 Research conducted by UCLA's Mindful Awareness Research Center has found that mindfulness meditation can positively impact the brain, reducing anxiety and stress levels. By incorporating this practice into your daily routine, you'll be better equipped to handle any potential anxieties that may arise throughout the day.
Exercise
As someone who struggles with anxiety, I cannot stress enough the importance of incorporating exercise into your routine. Studies have shown that even short bouts of physical activity can help alleviate symptoms of anxiety and depression.
It doesn't have to be anything intense, but getting up and moving around can do wonders for both your physical health and mental well-being. Personally, I find that going for a walk or doing some yoga helps me clear my head and reduce feelings of anxiousness.
Furthermore, working out also boosts brain health and can reduce stress levels over time. Taking care of our bodies through exercise is an effective way to manage overwhelming emotions or illogical ideas.
Stress Reduction Techniques
One of the most effective stress reduction techniques is exercise. Regular physical activity, even if it's just a brisk walk, can help reduce anxiety and promote positive thinking.
In addition to exercise, other stress-reducing activities include deep breathing exercises, meditation, and visualization techniques.
Another key aspect of stress management is self-care. This includes maintaining a healthy diet, getting enough sleep each night, and making time for hobbies or activities you enjoy.
Self-care also involves setting boundaries with others and saying "no" when necessary to prevent becoming overwhelmed.
Seeking Professional Help
It's important to note that journaling can complement professional help in managing anxiety. Seeking guidance from a health professional, such as a therapist or counselor, can provide valuable support and personalized strategies for coping with anxiety symptoms.
The techniques learned through Cognitive Behavioral Therapy (CBT) can be especially effective in addressing anxious thoughts and behaviors. Additionally, medication may be an option for those with more severe symptoms of anxiety disorders.
Combining these approaches with regular journaling can lead to better overall emotional and mental health outcomes.
FAQs:
1. How can journaling help with anxiety?
Journaling allows individuals to express their thoughts and emotions in a safe space, helping them process difficult feelings and gain insight into their own patterns of thinking. By tracking anxiety symptoms over time, people may also be able to identify triggers or situations that intensify anxious feelings.
2. Can anyone journal for anxiety?
Journaling is a simple and accessible tool that can be used by anyone experiencing anxiety. Individuals do not need any prior experience or writing skills to begin using this technique as it involves simply putting pen to paper.
3. What should I include when journaling for anxiety?
A helpful starting point could be outlining your current state of mind, identifying specific causes of stress or worry, noting physical sensations associated with these feelings or events – then exploring how they connect together throughout the day/week/months ahead, etc.
4. Do I have to follow a certain structure when journaling for anxiety?
The beauty of journaling is the freedom it provides in allowing individuals to write about anything that comes to mind. Publish whatever comes up naturally without filtering out thoughts or ideas. And most importantly – there are no set rules except those you create yourself.
Conclusion
Journaling can be a powerful tool for managing anxiety and improving overall mental health. By providing clarity, reducing stress, and promoting self-awareness, journaling can help individuals work through their anxious feelings and develop positive thinking patterns.
If you're looking to start a journaling practice for anxiety relief, remember to choose a supportive environment, write freely and without judgment, use prompts or exercises if needed, track progress over time, and seek additional strategies like mindfulness meditation or professional support if necessary.
I wish you the best! Fabian.
Share with your Friends: