100 Journal Prompts For Positive Thinking: Boost Your Mood
Are you looking for a powerful way to cultivate positive thinking and enhance your overall well-being? Look no further! This blog post is packed with 100 journal prompts that will help you transform your mindset, develop self-awareness, and improve your mental health.
Ranging from reflection to gratitude, affirmation, and inspiration, these thought-provoking prompts are designed for daily use by people of all ages. Whether you're seeking personal growth or coping with anxiety, these journal exercises can be an invaluable tool in unlocking the power of positivity.
Key Takeaways
Journal prompts can be a powerful tool for cultivating positive thinking and improving mental health.
The article provides 100 prompts, including reflection, gratitude, affirmation, and inspiration prompts to help individuals shift their mindset toward positivity.
Consistently journaling with these prompts can lead to improved mental health by promoting self-awareness and helping individuals process difficult emotions. It also helps increase feelings of peace and contentment over time.
Developing consistent journaling habits takes time but can become a form of meditation that boosts positivity into everyday routines.
100 Journal Prompts For Positive Thinking
The article provides a comprehensive list of 100 journal prompts for positive thinking, including 25 reflection prompts, 25 gratitude prompts, 25 affirmation prompts, and 25 inspiration prompts to help individuals overcome negative thoughts and emotions.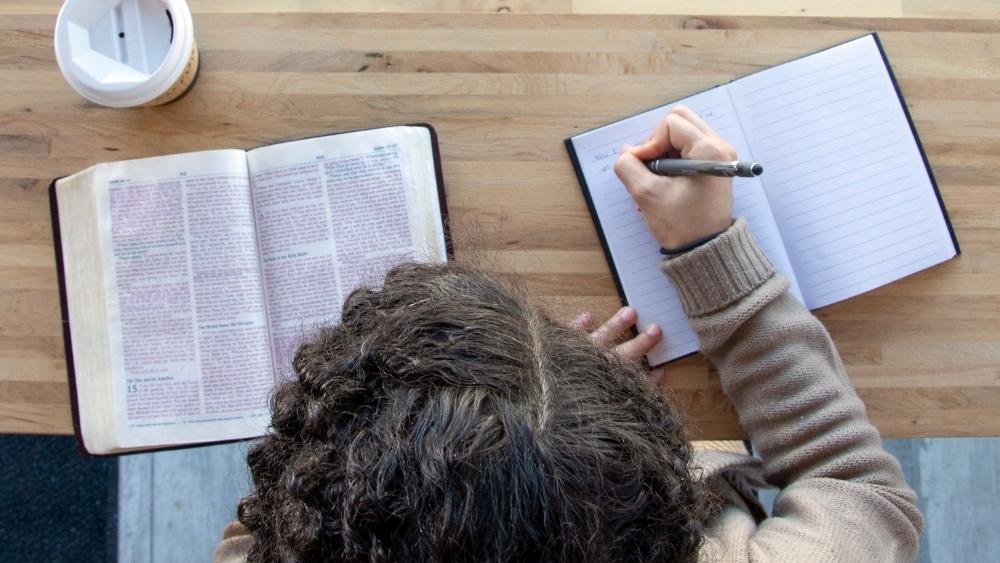 25 Reflection Prompts
Sometimes we all need a little help to take a step back and reflect on our lives, so I've created this list of 25 reflection prompts to guide you on your journey toward positive thinking:
Identify three strengths that make you feel proud.
Write about a time when you overcame a challenge or obstacle.
Describe an achievement that boosted your self-confidence.
List five things you have learned from past mistakes.
Reflect on the biggest change you've experienced in the last year and how it has affected you.
Describe one way in which you can improve yourself every day.
Write about a time when someone's kindness made an impact on your life.
Reflect on your favorite childhood memory and what it taught you about happiness.
List three personal qualities that make others feel comfortable around you.
Write about a time when taking action led to growth or improvement in your life situation.
Share an experience where stepping out of your comfort zone led to personal growth or success.
Recall and describe one memorable moment that made you feel truly alive and happy.
Create a list of goals for the next year, focusing on aspects of personal development, relationships, and mental health.
Identify at least two ways in which positive thinking has improved your quality of life thus far.
Reflect on how developing resilience has enabled you to overcome challenges more effectively in daily life situations.
Write about the most meaningful compliments received from others and their impact on your self-esteem levels
Identify three changes within yourself or external factors that have had positive impacts on improving relationships with family members, friends, colleagues, etc
Explore one difficult decision taken recently and describe what insights were gained after taking it
Reflect upon any previous prompt listed above and share additional thoughts/experiences related
Share key achievements/accomplishments from your life that have boosted your self-confidence and self-worth level
Write about a time when you faced your fears and how that experience helped you grow.
Analyze the lessons learned from past relationships, both positive and negative ones.
Evaluate how mindfulness or meditation has influenced your overall mental health and well-being.
Reflect on the role of forgiveness in maintaining healthy relationships while discussing one instance where it played an essential part
Consider the impact of demonstrating gratitude regularly on general levels of happiness and stress management.
By working through these prompts, you'll gain a deeper understanding of yourself, leading to personal growth and development while cultivating a more positive mindset overall.
25 Gratitude Prompts
Embracing gratitude is a powerful way to shift your mindset towards positivity and improve your overall well-being. Use these 25 gratitude prompts to guide you in creating this important habit:
List three things you are thankful for today.
Describe one person in your life that you appreciate and explain why.
Write about a positive experience you recently had.
What is something you take for granted that others may not have?
Reflect on a cherished memory from your childhood.
How has someone's kindness impacted your life?
Identify an aspect of your daily routine that brings you joy.
What is one thing you like about your current life situation?
Share a favorite quote or mantra that inspires gratitude.
Write about a time when a difficult experience led to personal growth or unexpected opportunities.
Describe the details of your favorite holiday and why it fills you with gratitude.
Name three people who support and uplift you, and explain why they are important to you.
Focus on an accomplishment in your life that brings feelings of pride or fulfillment.
List five aspects of nature or the outdoors for which you are grateful.
Celebrate something positive happening in the lives of someone close to you.
Share how practicing gratitude daily has affected other areas of your life, such as relationships, emotions, or mental health.
Reflect on an experience where expressing gratitude made a difference in someone's day or attitude.
Identifier three simple pleasures in life that fill you with thankfulness
Consider how different forms of art (music, literature, visual arts) inspire feelings of gratitude within yourself
Think about what aspects of personal growth and self-care activities make you feel grateful
Write down a few positive attributes about yourself that deserve some appreciation
Ponder on how past challenges have helped shape the person you have become today
Reflect on the positive impact of technology and social media in your life, despite their potential drawbacks
Think about the role that your community or social groups have played in supporting you during challenging times, and express gratitude for them.
Finally, set an intention to carry this practice of gratitude with you throughout your daily life, recognizing the small acts of kindness, love, and beauty that surround you every day.
25 Affirmation Prompts
Incorporating positive affirmations into your daily routine can be a powerful tool for personal growth and development. Here are 25 affirmation prompts to help you cultivate a positive mindset and overcome negative feelings: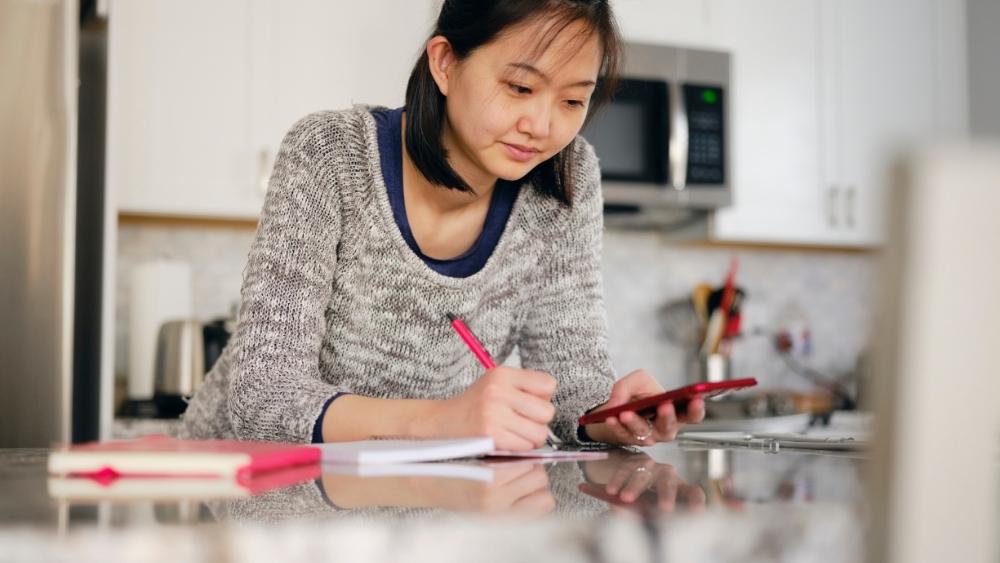 I love and accept myself just as I am.
I am worthy of love and respect from myself and others.
I am enough, just as I am.
I am proud of who I am and all that I have accomplished.
I trust myself to make good decisions for my life.
I honor and respect my own boundaries.
I deserve happiness and joy in my life.
I am confident in my abilities and strengths.
I am deserving of all the good things that come my way.
I am grateful for my unique qualities and talents.
I choose to focus on the positive aspects of myself.
I am capable of achieving my goals and dreams.
I am beautiful, both inside and out.
I am deserving of love and affection from myself and others.
I trust myself to handle any challenges that come my way.
I am worthy of forgiveness, both from myself and others.
I choose to see the best in myself and others.
I am resilient and can bounce back from any setback.
I am strong and capable of overcoming any obstacle.
I am deserving of my own love and affection.
I am valuable and contribute positively to the world around me.
I deserve to be treated with kindness and respect.
I am worthy of success and achievement in all areas of my life.
I love myself unconditionally, flaws and all.
I am enough, simply because I exist.
25 Inspiration Prompts
Looking for inspiration to boost your positive thinking and personal growth? Try these 25 inspiring journal prompts:
Write about a time when you overcame a significant challenge in your life.
If you could achieve any goal, what would it be? Why is this important to you?
Write about a person who inspires you and why.
List three things that make you feel happy and fulfilled.
Think of a time when someone showed kindness to you unexpectedly. How did it impact you?
What do you love about yourself? List five qualities or aspects of yourself that make you unique.
Write about an accomplishment you are proud of, and how it made you feel.
Imagine your ideal life – what does it look like? Where are you living, and who are you with?
What motivates or drives you in life? Write about moments where this motivation has helped push you forward.
What is one thing that scares or intimidates you? How can facing this fear help with personal growth?
Write about a time when someone believed in you when others did not, and how that impacted your mindset.
If fear were not a factor, what risks would be worth taking in your life?
Think of someone who has positively influenced your life path – write them a letter expressing gratitude for their impact on your journey.
Reflect on the negative self-talk or limiting beliefs holding you back from achieving success or growth – list ways to combat these thoughts moving forward.
If money were no object, what would be on your bucket list? Why do these experiences matter to you personally?
Name a celebrity or public figure who inspires or impresses you; reflect on why they stand out as role models in your eyes.
Write about something new or challenging that could bring excitement into your daily routine – brainstorm ways to incorporate this change into your life.
What advice would you give to someone struggling with self-doubt or lack of confidence?
Reflect on a moment in your life where change felt necessary – how did this experience help you grow as a person?
Write about something you're passionate about – how can you incorporate more of this passion into your daily routine, or potentially turn it into a career path?
Think about your biggest regret in life – what have you learned from this experience? How can you move forward without dwelling on past mistakes?
What do you admire about yourself as a friend, family member, or partner? List three qualities that make you stand out in these roles.
Reflect on an experience in which someone pushed you outside of your comfort zone – how did this impact your personal growth moving forward?
If time were not an issue, what project or idea would you pursue? Why is this meaningful to you?
Write about a moment where gratitude impacted your perspective; reflect on the importance of appreciating the little things in life.
Benefits Of Positive Thinking Journaling
Using journal prompts for positive thinking can improve mental health by promoting self-awareness and helping individuals process difficult emotions.
Improved Mental Health
Journaling can have a significant impact on mental health, especially when it comes to positive thinking. By focusing on the good in our lives and reflecting on past successes, we can cultivate an overall sense of positivity that extends into all areas of our daily routine.
By consistently journaling about positive experiences or thoughts through prompts specifically designed for this purpose, individuals may be able to rewire their brains to recognize more silver linings in their daily life.
This simple practice can lead to increased feelings of peace and contentment over time as well as help them develop habits that support their physical and emotional well-being.
Journaling can have a significant impact on mental health, especially when it comes to positive thinking.
Increased Self-awareness
Journaling with prompts for positive thinking can increase self-awareness, which is the ability to recognize and understand one's own thoughts, emotions, and behaviors. Through consistent journaling, individuals can develop a deeper sense of who they are and what matters most to them.
By identifying patterns in their responses over time, journal writers may also discover aspects of their lives that need improvement or areas where they excel. This newfound self-awareness can provide a foundation for setting goals and making important changes in daily habits or relationships.
Tips For Consistent Positive Thinking Journaling
To maintain consistent positive thinking journaling, experiment with different prompts, write freely without judgment, and establish a daily routine to develop the habit.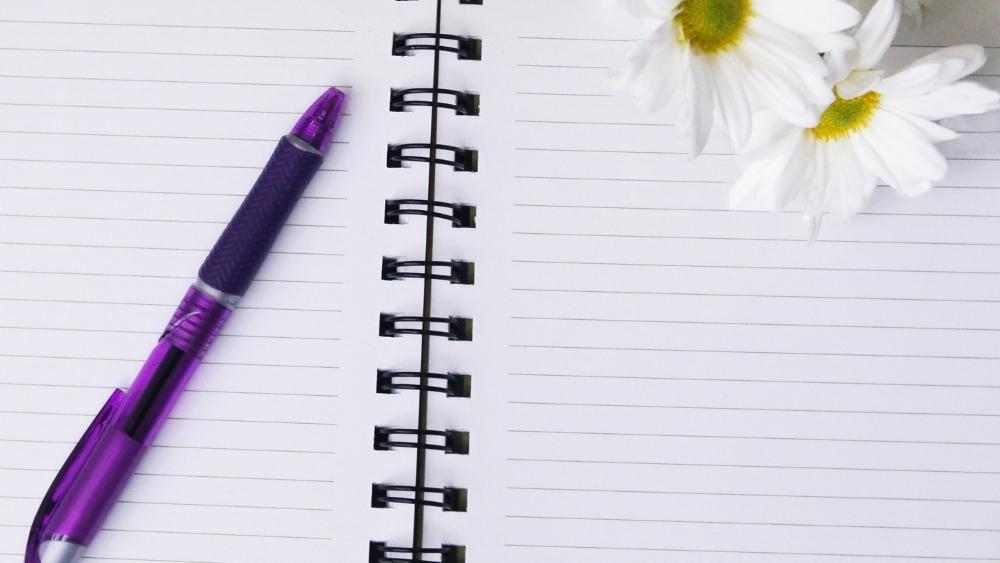 Write Freely And Without Judgement
One of the most important tips for consistent positive thinking journaling is to write freely and without judgment. This means allowing yourself to express your thoughts and feelings on paper, without worrying about how it sounds or whether it's good enough.
When writing freely, let go of any expectations or pressure you might feel to produce perfect prose. Instead, focus on simply getting your ideas down on paper in whatever way feels natural to you.
Remember that journaling is a journey rather than a destination, so don't worry too much about whether each entry is "good" or not.
FAQs:
1. How can journaling promote positive thinking?
Journaling provides an outlet for self-reflection and introspection, allowing individuals to identify negative thought patterns and replace them with more positive ones. By consistently writing in a journal, one can develop a habit of focusing on the good and cultivating gratitude.
2. What types of prompts are included in "100 Journal Prompts For Positive Thinking"?
The prompts include reflections on personal strengths, happy memories, things to be grateful for, forgiveness exercises, and inspiring quotes, among others.
3. Do I have to write every day if I want to use these prompts?
No, there is no set schedule or rules when it comes to using these prompts. You can write as often or as little as you like based on your personal preferences and availability.
4. Can this help me manage stress or anxiety?
Journaling is known to be a great coping mechanism that helps reduce stress levels by providing an avenue for expressing feelings and emotions that may otherwise remain bottled up inside. The use of positive prompts provides a way of redirecting negative thoughts toward hopeful perspectives offering ease of anxiety symptoms associated with racing thoughts or overthinking situations, which may cause undue worry/stress without practical solutions at hand.
Conclusion
In conclusion, using journal prompts for positive thinking is a powerful tool to improve your mental health, increase self-awareness, and develop a positive attitude toward life.
With 100 journal prompts to choose from in this article, you can reflect on your achievements in life and learn valuable lessons from challenging times. By practicing gratitude on a daily basis, using affirmation-style prompts or inspiration prompts, you can train your mind to focus on the good things in life.
Remember that consistent journaling habits take time to develop but with an action plan and valuable tips shared here, it can become a form of meditation that boost positivity into your everyday routine.
I wish you the best! Fabian.
Share with your Friends: