7 Proven Techniques For Team Goal Setting Success
In today's fast-paced and competitive world, effective teamwork is crucial for success. As we strive to improve our personal and professional lives, understanding the importance of team goal setting cannot be overstated.
In this blog post, we'll explore seven proven strategies that can elevate any group's performance by aligning individual efforts with organizational goals.
The Importance Of Team Goal Setting
Team goal setting is crucial for our success because it provides clarity and direction; motivates us to be more productive and efficient; and fosters communication and collaboration among team members.
Providing clarity and direction through clear objectives is a significant benefit of team goal setting, fostering focus and collaboration.
Clarity And Direction
One of the most significant benefits of team goal setting is providing clarity and direction for everyone involved. By outlining a clear set of objectives, we give our team members a better understanding of what they need to accomplish and help them prioritize their tasks accordingly.
For example, imagine our team is tasked with creating a new marketing campaign. If we establish specific goals, such as increasing website traffic by 20% or improving social media engagement by 50%, each member will know exactly what's expected from their efforts.
This transparency not only helps individuals stay focused on key priorities but also encourages collaboration among team members since they can see how their work contributes to achieving those common targets.
Motivation And Productivity
One of the key benefits of effective team goal-setting is increased motivation and productivity. When everyone on the team is working towards a common objective, they are more likely to feel energized and focused.
To ensure that your team remains productive, it's important to set clear targets that are both challenging and achievable. Use metrics such as KPIs or performance indicators to track progress along the way and provide regular feedback to keep everyone aligned with the larger vision.
Celebrate milestones and successes along the way, ensuring that each member of your team feels valued for their contributions.
Communication And Collaboration
We cannot overemphasize the importance of communication and collaboration in achieving team goals. Effective communication ensures that every member is on the same page, while collaboration encourages diversity of ideas and perspectives.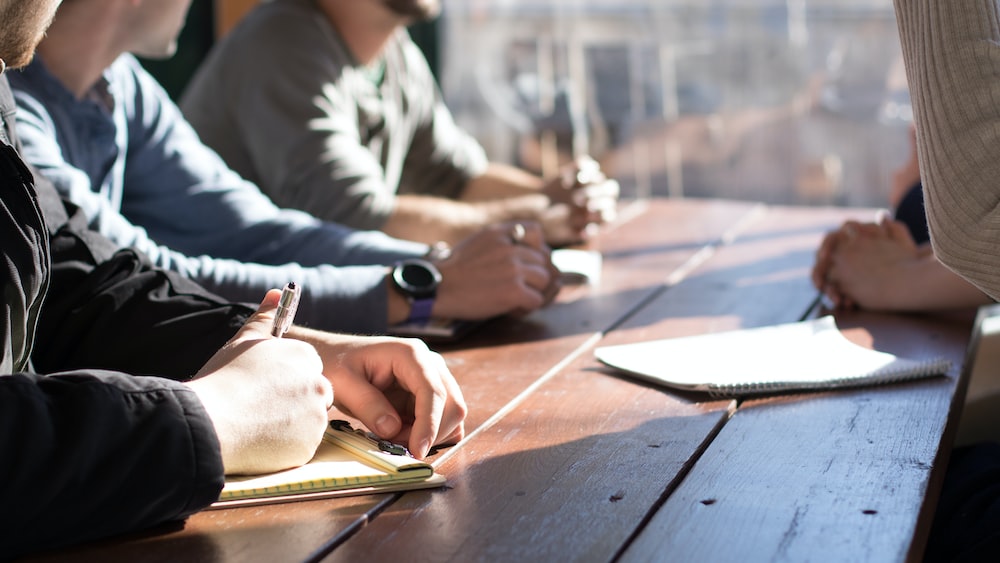 Regular check-ins or meetings ensure that everyone is aware of the progress made towards specific objectives, as well as any challenges faced by individual members. Encouraging open dialogue during these meetings can surface new opportunities for improving team performance.
The best teams know how to leverage individual talents for the benefit of the entire group. When everyone feels heard and respected, productivity improves significantly, thus leading to achievement of set goals.
Effective Strategies For Setting Team Goals
To ensure effective team goal setting, we use the SMART criteria – Specific, Measurable, Achievable, Relevant and Time-bound goals which helps in staying focused on a clear objective.
We also involve the entire team in the process as this fosters communication and collaboration while simultaneously fostering ownership and commitment towards achieving these objectives.
Use SMART Criteria
When setting team goals, it's important to use SMART criteria. This means creating goals that are Specific, Measurable, Achievable, Relevant and Time-bound.
By using SMART criteria, you ensure that your goals are clear and specific enough for everyone on the team to understand what is expected of them.
For example, instead of setting a goal like "increase sales," a SMART goal would be "increase monthly sales by 20% within the next six months." This specific goal gives everyone on the team something concrete to work towards and a deadline for when it should be achieved.
Involve The Entire Team
When setting team goals, it's important to involve everyone in the process. Here are some strategies for involving the entire team in goal setting:
Hold a brainstorming session: Get everyone together and allow each person to contribute their ideas and suggestions.
Encourage participation: Ensure that everyone has an equal opportunity to participate and provide feedback.
Create a shared vision: Work together to create a shared vision that reflects everyone's values and beliefs.
Assign ownership: Assign specific responsibilities to each team member so they feel accountable for their contribution toward achieving the goals.
Establish regular check-ins: Schedule regular check-ins to ensure that everyone is on track and discuss any challenges or roadblocks.
Celebrate milestones: Celebrate milestones along the way as a team, it fosters team morale and encourages people to keep moving forward towards bigger objectives.
Revisit and revise regularly: Review your progress frequently, adjust goals if needed, assess how effective you have been at meeting these targets, refine where necessary and put new targets in place which align with overall objectives.
By involving the entire team in goal setting, you can create a sense of ownership, accountability, collaboration, motivation, and commitment – all leading towards successful outcomes for the business or organization overall!
Foster Ownership And Commitment
When team members feel a sense of ownership over their work, they are more likely to be committed and invested in the team's goals. Encouraging this type of mindset can be achieved by involving each individual in the goal-setting process, allowing them to express their ideas and have a say in what the team is striving for.
Additionally, providing opportunities for professional development and growth can foster ownership among team members. When individuals feel that their work has purpose and aligns with their personal career aspirations, they are motivated to excel and take accountability for reaching targets.
Provide Regular Feedback And Support
As a team leader, it's important to provide regular feedback and support to your team members. This not only helps them stay on track toward achieving their goals but also boosts their morale and motivation.
At the same time, feedback should be constructive in nature. Instead of criticism or negative comments, offer positive reinforcement for progress made so far while pointing out areas where there is room for improvement.
Remember: successful teams are built on strong relationships between all members.
Celebrating milestones and successes is crucial for motivation, morale, and teamwork.
Celebrate Milestones And Successes
As humans, we love celebrating our successes and milestones. The same applies to team goal setting. Celebrating milestones and successes is crucial for motivation, morale, and teamwork. It reminds the team members that their efforts are valued and appreciated.
Celebrating milestones doesn't have to be extravagant or expensive. it can be as simple as sending out an email of appreciation or acknowledging successful completion of goals in a team meeting.
By taking time to mark progress towards goals with small celebrations along the way help build momentum within teams toward achieving larger objectives.in timeframes they may have thought were not possible before.
Overcoming Common Challenges In Team Goal Setting
To overcome misaligned priorities in team goal setting, we should encourage open communication and collaboration to ensure everyone is on the same page. By establishing clear roles and responsibilities, team members will be more accountable for their actions.
Building trust within the team can also help overcome resistance to change and foster ownership of goals.
Misaligned Priorities
One common challenge that teams face when it comes to goal setting is misaligned priorities. This can happen when team members have different ideas about what they should be working on or when they are unclear about what the team's overall objectives are. Here are some strategies for overcoming this challenge: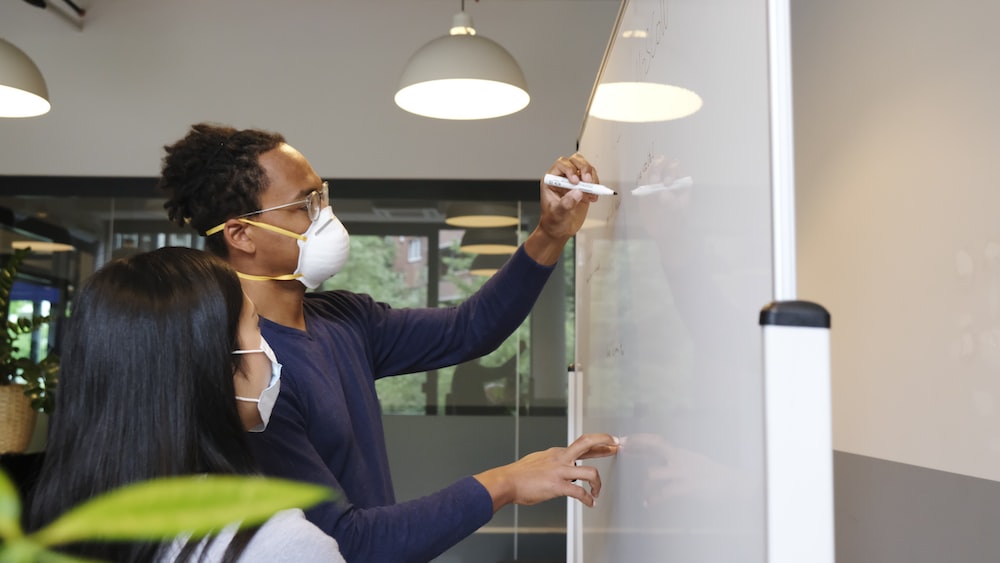 Start with a clear understanding of the team's mission and goals.
Set specific, measurable goals that align with the team's overall objectives.
Make sure everyone on the team understands their role in achieving those goals.
Prioritize tasks and projects based on their importance to the team's overall success.
Regularly check in with team members to make sure they are staying focused on the right tasks.
Be willing to adjust priorities as needed based on changing circumstances or new information.
Celebrate successes along the way to help keep everyone motivated and engaged.
By working together to set clear objectives, prioritize tasks, and stay focused on what matters most, teams can overcome misaligned priorities and achieve their goals more effectively.
Lack Of Trust And Accountability
When there is a lack of trust and accountability within a team, it can hinder the effectiveness of goal setting. In order to overcome this challenge, it's important for team members to communicate openly and honestly with each other.
One way to build trust within a team is by creating an environment of psychological safety where everyone feels comfortable speaking up without fear of judgment or retaliation.
Establishing clear expectations and boundaries can also promote accountability among team members. When goals are not met or deadlines are missed, it's crucial for individuals to take responsibility for their actions and work collaboratively towards finding solutions that benefit the entire group.
Poor Communication Channels
One of the most common challenges in team goal setting is poor communication channels. When team members are not able to effectively communicate with each other, it can lead to misunderstandings and misaligned priorities.
As a leader, you can encourage open and honest communication by actively listening to your team members' concerns and feedback. It's also important to establish regular check-ins and meetings where everyone has a chance to share updates or ask questions.
Resistance To Change
As humans, we often resist change because it requires us to step out of our comfort zones and take risks. In team goal setting, resistance to change can manifest in many ways, such as team members not buying into the new goals or processes or struggling with adapting to a new way of doing things.
To combat resistance, it's important for leaders to communicate the benefits and rationale behind the changes. This involves showing how the new goals align with individual and shared values and providing opportunities for feedback and discussion.
Additionally, creating small milestones along the way can help build momentum towards larger changes.
FAQs:
1. What are some of the benefits of team goal setting?
Team goal setting has various benefits, including better communication and collaboration within the team, increased motivation and accountability, improved performance metrics, and a greater sense of purpose and direction for individual members.
2. How should we determine our team's goals?
When determining your team's goals, it's important to ensure they align with overall business objectives while also taking into consideration individual strengths and limitations. You can involve every member in the process by conducting brainstorming sessions or surveys to gather input on potential targets.
3. What are some effective strategies for achieving our team goals?
Effective strategies include breaking down large goals into smaller milestones, tracking progress regularly, providing feedback and recognition along the way, involving all members in decision-making processes when appropriate, fostering open communication channels among teammates as well as celebrating successes together.
Conclusion: The Benefits Of Effective Team Goal Setting And How To Achieve It
In conclusion, setting clear and achievable goals is essential for any successful team. By using effective strategies such as SMART criteria, involving the entire team, fostering ownership and commitment, providing regular feedback and support, and celebrating milestones and successes along the way, your team can achieve great things.
Overcoming common challenges like misaligned priorities or poor communication channels can be achieved by staying accountable to each other and maintaining a clear understanding of expectations.
With these goal-oriented team management techniques in place, you'll see improved performance metrics across the board – not just in productivity but also employee development and overall collaboration.
I wish you the best! Fabian.
Share with your Friends: