47 Growth Mindset Affirmations To Boost Your Confidence
Are you feeling stuck in a rut or struggling to stay motivated? Don't worry. Growth mindset affirmations can help transform your outlook on life, empowering and inspiring you to reach your full potential.
In this article, we'll delve into the world of growth mindset affirmations, explore their benefits, and share a list of 47 examples you can implement in your daily routine.
So, say goodbye to negative thinking and embrace positivity by diving into these powerful statements for personal growth.
Understanding Growth Mindset Affirmations
To begin, it is essential to understand what growth mindset affirmations are and how they can benefit individuals seeking personal growth and self-improvement.
Defining Growth Mindset
As someone who wants to continually improve and grow, understanding the concept of a growth mindset is crucial. Coined by psychologist Carol Dweck, a growth mindset refers to the belief that our abilities, intelligence, and skills can be developed over time through hard work, dedication, and commitment.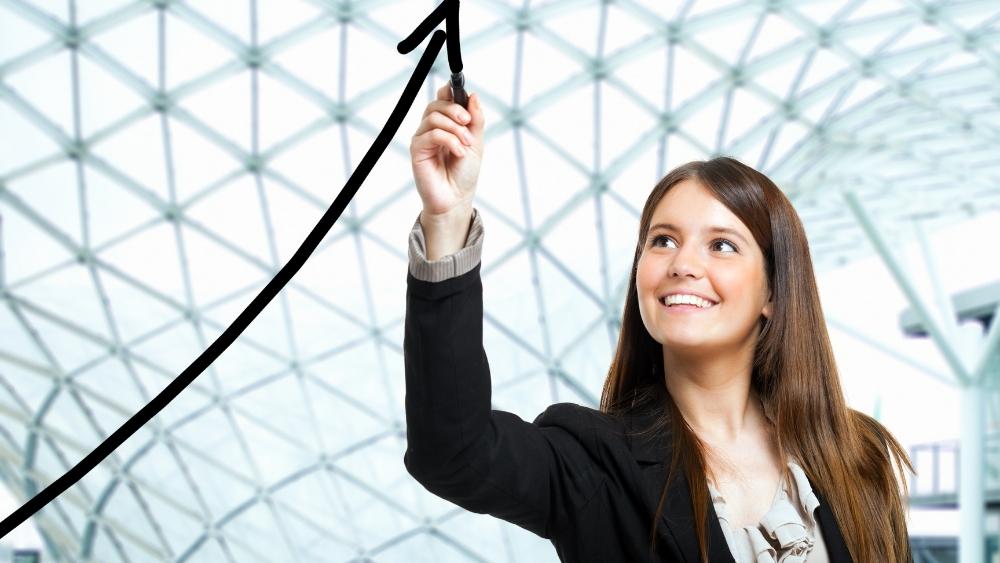 Contrasting with a fixed mindset – where people believe their current abilities are set in stone – embracing a growth mindset means realizing that challenges aren't insurmountable obstacles but rather opportunities for us to learn and expand our capabilities.
For example, if you initially struggle with learning a foreign language or mastering an instrument, adopting a growth mindset encourages you to start seeing these hurdles as chances for personal development instead of reasons to quit.
Explaining Affirmations
Affirmations are positive statements that you consciously repeat to yourself, either out loud or in your mind, to help reinforce a belief or change a negative thought pattern.
They can be an incredibly powerful tool for personal growth as they encourage a more optimistic outlook on life and foster greater self-confidence.
Incorporating daily affirmations into your routine is simple yet effective: find a quiet space where you can focus and recite the affirmations slowly and deliberately. You may also benefit from writing them down or displaying them around your home or workplace for added encouragement.
The key is consistency – using these powerful statements regularly allows them to become ingrained in our thought patterns, ultimately transforming our mindset and approach to challenges.
Growth mindset affirmations empower, inspire, and motivate.
47 Examples Of Growth Mindset Affirmations
Here are 47 examples of powerful growth mindset affirmations that can help you develop a positive outlook on life and achieve your goals:
I am capable of learning from my mistakes.
I embrace challenges as opportunities for growth.
I believe in my ability to overcome obstacles.
I am open to new ideas and experiences.
I trust in my own instincts and intuition.
Failure is simply a stepping stone toward success.
Every setback is an opportunity to learn and grow.
With effort, persistence, and determination, anything is possible.
I choose to focus on what is within my control.
Mistakes do not define me; they only make me stronger.
It's okay to ask for help when I need it.
My intelligence and abilities can be developed through hard work and dedication.
My current level of skill or knowledge does not determine my potential for growth and improvement.
I am constantly evolving into a better version of myself.
The more I practice, the better I become at anything I set my mind to.
Each day brings new opportunities for growth and learning.
Difficult situations are just temporary roadblocks that will pass eventually.
Everything happens for a reason, even if we don't see it in the moment.
Positive self-talk helps me stay focused on achieving my goals.
I have everything within me that it takes to achieve greatness.
I learn something new every single day, whether big or small.
My potential is limitless with a positive attitude.
It's never too late to start learning something new.
There's always room for improvement, no matter how good we already are at something.
With each mistake or failure comes an opportunity to learn something valuable.
I choose progress over perfection every time.
I trust myself enough to explore new possibilities.
I am open to constructive feedback and willing to learn from it.
I am deserving of success, no matter how small or big.
It doesn't matter how I start. It's how I finish that count.
The mistakes of the past do not have any hold on my future success.
I'm in charge of my own growth and development.
I celebrate every small win along the way toward my larger goals.
I choose to live a life filled with positive experiences and people.
Every mistake is an opportunity for growth, nothing more, nothing less.
I embrace obstacles as opportunities to learn valuable lessons.
My thoughts create my reality; therefore, I cultivate positive thoughts each day.
Failure is simply a temporary setback that will lead me closer to eventual success.
Patience and perseverance are key ingredients in achieving anything worthwhile.
Open-mindedness helps me stay receptive to new ideas and solutions.
My abilities are unique and special, deserving of nurturing and growth.
A healthy mindset starts with positive self-talk on a regular basis.
There's always a silver lining in every situation if only we look deep enough.
Success isn't about being better than others but rather about becoming your best self.
I approach each challenge as an opportunity to develop creative problem-solving skills.
Each day brings new opportunities for learning something new about myself or the world around me.
Each step I take toward progress brings me closer to reaching my full potential.
Benefits Of Using Growth Mindset Affirmations
Using growth mindset affirmations can have a positive impact on one's life by improving self-esteem and confidence, reducing stress and anxiety, encouraging personal growth and adaptability, and enhancing problem-solving skills.
Improved Self-Esteem And Confidence
One of the most powerful benefits of incorporating growth mindset affirmations into your daily routine is the significant improvement it can bring to your self-esteem and confidence.
By consistently reminding yourself that you have the ability to learn, grow, and adapt in any situation, you gradually start believing in your own capabilities.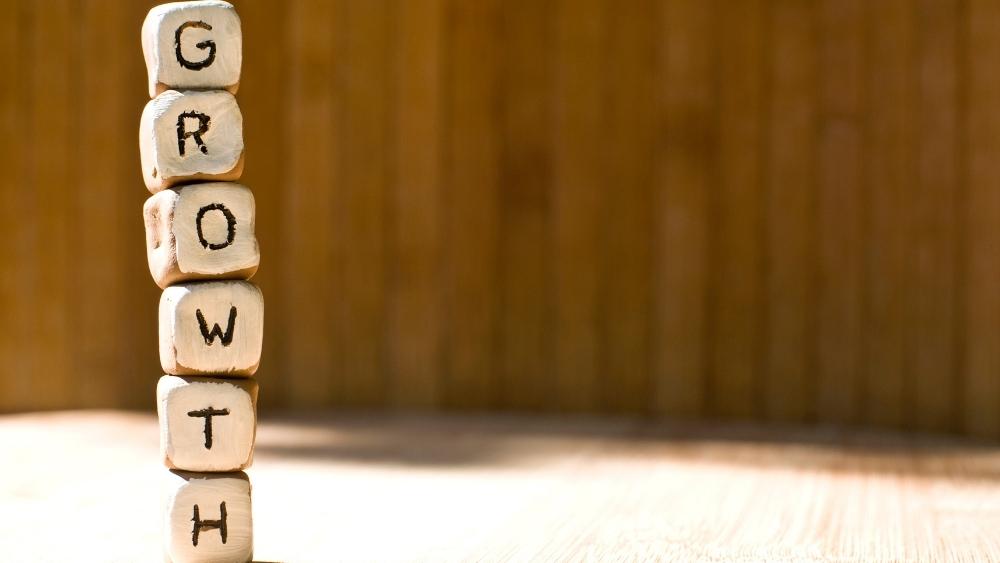 For instance, imagine facing a challenging task at work or school; instead of succumbing to negative thoughts like "I'm not good enough" or "I will definitely fail," try repeating an affirmation such as "I am capable of finding solutions to difficult problems" or "Challenges help me grow stronger." This simple shift in mindset can create an optimistic outlook on life, empowering you even further.
Over time and with consistent practice, these positive statements become ingrained in our thought processes, ultimately replacing self-doubt with unshakeable trust in ourselves.
Reduced Stress And Anxiety
One of the biggest benefits of using growth mindset affirmations is their ability to reduce stress and anxiety. By focusing on positive self-talk and shifting our perspective towards growth, we can better cope with challenging situations and minimize negative emotions.
When I start to feel overwhelmed or anxious, repeating affirmations like "I am capable of handling anything that comes my way" or "Challenges are opportunities for growth" helps me stay calm and focused.
Studies have shown that practicing self-affirmation can lead to improved stress management by minimizing anxiety and defensiveness associated with threats to our sense of self.
Encourages Personal Growth And Adaptability
One of the biggest benefits of using growth mindset affirmations is that it encourages personal growth and adaptability.
For example, when faced with a setback or failure, instead of getting down on myself and giving up, I remind myself that mistakes are opportunities for growth. This shift in thinking has allowed me to bounce back quicker and stronger than before.
Additionally, having this optimistic outlook on life helps me see the silver lining in any situation and find creative solutions to problems.
Repeating affirmations frequently can aid in the purposeful development and promotion of self-assurance, confidence, and mental well-being, which can lead to improved self-esteem and confidence.
Enhances Problem-Solving And Resilience
When we adopt a growth mindset, we become more adept at problem-solving and developing resilience. The ability to solve problems is a crucial life skill, and as our minds expand through learning and experience, we develop the capacity to approach challenges with creativity and resourcefulness.
Moreover, when faced with difficult situations or setbacks, it's easy to get discouraged and give up. However, having a growth mindset means that you have the ability to adapt and rebound from these challenges by seeing them as opportunities for personal growth rather than obstacles.
This type of thinking promotes resiliency – allowing us to bounce back stronger from adversity.
FAQs:
1. What are growth mindset affirmations?
Growth mindset affirmations are positive statements that can help individuals shift their perspectives and beliefs toward a growth mindset, inspiring them to embrace challenges as opportunities for personal development and progress.
2. How can I use growth mindset affirmations in my daily life?
You can start your day with a few minutes of reading or reciting affirmations that inspire and motivate you to overcome obstacles, learn new skills, and become the best version of yourself. Repeat these phrases throughout the day whenever you feel self-doubt or negative thoughts creeping into your mind.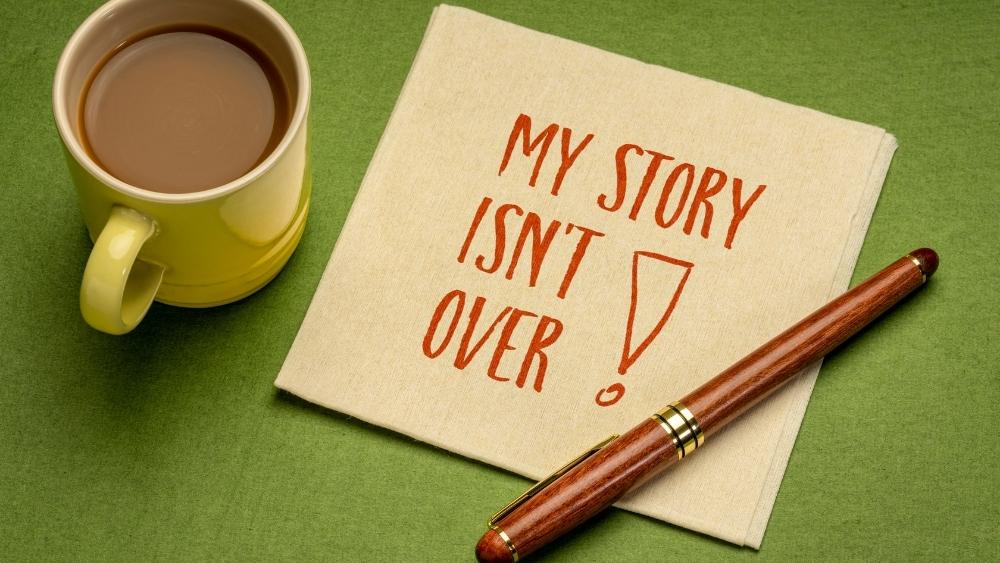 3. Can growth mindset affirmations really make a difference?
Yes, research shows that the words we tell ourselves have a profound impact on our attitudes, behaviors, and outcomes in life. Repeating positive messages helps create new neural pathways in our brains that reinforce empowering beliefs about ourselves.
4. What are some examples of effective growth mindset affirmations?
Here are some examples:
"I am capable of learning anything I put my mind to."
"Challenges bring me opportunities for growth."
"My mistakes do not define me but empower me to try again with greater wisdom."
"Obstacles are temporary setbacks that help me build resilience and strength over time."
Conclusion
Growth mindset affirmations are a powerful tool that can help individuals achieve personal growth and overcome challenges. By using positive self-talk and regularly repeating these empowering statements, we can train our brains to develop a growth mindset and see opportunities for growth in every situation.
Whether you're a student of life looking to enhance your learning journey or simply seeking to improve your outlook on life, the regular use of growth mindset affirmations can be an effective habit to acquire.
With this list of 47 examples of powerful statements, you can start integrating these affirmations into your daily routine and reap the benefits of having a more positive mindset.
I wish you the best! Fabian.
Share with your Friends: