How Does the Brain Play into Mindset? The Science Unveiled
Welcome to the fascinating world of brain science and its connection to your mindset! Our brains play an essential role in shaping our thoughts, behaviors, and beliefs about ourselves.
In this blog post, we will delve deeper into understanding the link between the brain's plasticity and neural networks, which ultimately influence our mindsets. You will discover how adopting a growth mindset can unlock your full potential for personal growth by rewiring your brain through various powerful techniques such as neurofeedback exercises and mindfulness practices.
The Brain-Mindset Connection
The connection between the brain and mindset is closely linked to the limbic system's emotional regulation, the prefrontal cortex's cognitive flexibility, and neuroplasticity – all of which contribute to the development and maintenance of our mindset.
Neuroplasticity, or the brain's ability to change and adapt, plays a crucial role in developing and maintaining a growth mindset.
Understanding The Limbic System And Emotional Regulation
As you embark on your journey to personal growth, it's essential to understand the role of the brain in shaping our mindset. One crucial part of this intricate puzzle is the limbic system, which plays a significant role in emotional regulation.
Nestled deep within our brains, the limbic system comprises several structures, such as the amygdala (linked to emotions like fear and aggression), hippocampus (crucial for memory formation), and hypothalamus (responsible for maintaining homeostasis).
Now that you have some insight into what makes up the limbic system, let's explore its relationship with emotional regulation. Emotional regulation refers to our ability to manage both positive and negative feelings effectively, which can greatly influence our overall mindset.
For instance, when faced with a challenging task at work or school, individuals who possess strong emotional regulation skills are more likely to remain calm and composed throughout instead of succumbing to stress or anxiety.
In fact, several studies on neuroplasticity indicate that as we develop better control over our emotions through practices like mindfulness meditation or cognitive-behavioral therapy techniques such as self-reflection – activities known for promoting healthy neural connections – there are observable changes occurring within our limbic system!
This means that by actively nurturing your capacity for emotional regulation through targeted brain training methods, you're proactive about rewiring your brain towards embracing positivity and resilience amidst life's inevitable ups and downs, ultimately setting yourself up for optimal personal development in all aspects of life.
A growth mindset encourages the growth of new neural pathways in the brain, forming new connections that weren't there before.
The Prefrontal Cortex And Cognitive Flexibility
As you journey through personal development, it's essential to understand the critical role the prefrontal cortex (PFC) plays in shaping your mindset. Located at the front of your brain, this region is responsible for cognitive flexibility, which allows you to adapt your thoughts and emotions with ease.
One way to visualize how the PFC works are by thinking of it as an orchestra conductor that harmonizes different parts of your brain based on new information and experiences.
By fostering mental and emotional flexibility, this unique area empowers you to analyze situations from multiple perspectives and make well-informed decisions quickly.
Furthermore, research suggests that engaging in playful activities can help maintain a healthy PFC function and improve cognitive flexibility overall.
Importance Of Neuroplasticity In Mindset Development
One crucial aspect of mindset development is understanding the role of neuroplasticity. Neuroplasticity, or brain plasticity, refers to your brain's incredible ability to change and adapt throughout your life by forming new neural connections and strengthening existing ones.
Developing a growth mindset can significantly promote neuroplasticity in your brain. When you embrace a growth mindset, you see mistakes and failures as opportunities for learning and personal growth rather than as indicators of permanent limitations or incompetence.
For example, let's say you're struggling with public speaking.
By embracing this attitude towards continuous adaptation and self-improvement fueled by neuroplasticity, you equip yourself with an invaluable tool for achieving success across various aspects of daily life – from relationships to career advancement!
Neuroplasticity is the term that describes the brain's ability to change structurally by creating new connections and strengthening existing ones.
The Impact Of Mindset On Brain Health
A positive mindset can promote healthy brain function, whereas a negative mindset may lead to increased stress and impaired cognitive abilities.
Positive Vs Negative Mindset And Brain Function
As someone who wants to improve themselves, it's important to understand the impact of positive and negative mindsets on brain function. When we have a positive outlook, our brains release dopamine and serotonin, which are chemicals that make us feel good.
On the other hand, when we have negative thoughts or emotions like fear and anxiety, cortisol is released in our brains. Chronic stress leads to changes in the structure of our brain cells resulting in diminished cognitive function.
Negative thoughts can also lead to a fixed mindset where one thinks they cannot learn new things or improve their current situation, which ultimately hinders personal growth.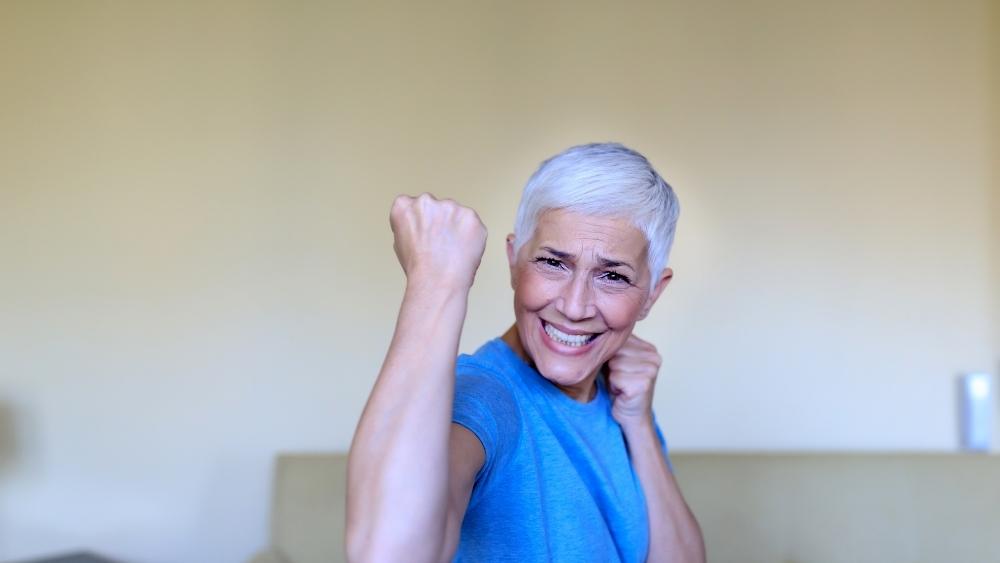 So if you want to empower yourself with better cognitive functioning capabilities developing a positive mindset is essential!
Effect Of Stress On The Brain
I have experienced firsthand the impact that stress can have on my mindset, and I'm sure you have too. But did you know that it can also physically affect your brain? Chronic stress can actually change the structure and function of your brain, leading to shrinkage and impacting memory, decision-making, relationships, communication, and even physical health.
However, it's not all doom and gloom! Adopting a positive mindset has been shown to reverse the negative effects of stress on the brain. Studies have found that when neurons have time to recover from mild stressors, they become stronger through synaptic plasticity – paving the way for growth opportunities.
So rather than letting stress wear us down with negative self-talk or worry about external factors beyond our control, we can choose to focus on gratitude for what we do have in life and practice mindfulness techniques like meditation or deep breathing exercises.
Role Of Self-Talk In Mindset Development
One of the keys to developing a positive mindset is to pay attention to your self-talk. You might not realize it, but the things you say to yourself can have a big impact on your mood, motivation, and overall mindset.
Research has shown that our brains respond differently depending on how we talk to ourselves. For example, if you tell yourself, "I'm terrible at this," when facing a challenge, your brain will respond by feeling defeated, which makes it harder for you to perform well.
On the other hand, saying, "I can do this with some effort" will activate neural pathways related to problem-solving and motivation, which could lead to better performance in difficult situations.
The more a person hears positive affirmations and observes positive behaviors, the more their brain is shaped to believe in those ideas and behaviors.
Techniques For Brain Training To Develop A Positive Mindset
Some techniques that can help train the brain towards a positive mindset include neurofeedback and brain exercises, mindfulness and meditation practices, cognitive-behavioral therapy, and gratitude, and self-affirmation exercises.
Neurofeedback And Brain Exercises
I highly recommend Neurofeedback and Brain Exercises to improve your mindset. These techniques are proven to help rewire the brain for success and increase focus, discipline, motivation, and attention. Here are some effective exercises you can try:
Brain Games: Engage in games that challenge your mental skills and cognitive abilities. Examples include crossword puzzles, Sudoku, chess, and memory games.
Meditation: This practice helps you develop mindfulness and self-awareness, resulting in a calmer mind and better emotional regulation.
Deep Breathing: Breathe deeply from your diaphragm for a few minutes each day to decrease stress levels and improve cognitive function.
Visualization: Imagine yourself achieving your goals or working through challenging situations to train your brain for success.
Positive Self-Talk: Use affirmations or positive self-talk to encourage positive thinking patterns and boost self-confidence.
Exercise: Physical activity boosts blood flow to the brain, which supports neuroplasticity and improves cognitive function.
Incorporating these techniques into your daily routine can help improve your mindset, leading to personal growth and lifelong learning opportunities. So why not give them a try?
Mindfulness And Meditation Practices
I've found that incorporating mindfulness and meditation practices into my daily routine has been extremely beneficial for improving my mindset. Here are some techniques I use:
Morning Meditation: I start each day with a 10-15 minute meditation to help calm my mind and set the tone for the day ahead.
Mindful Breathing: Throughout the day, when I feel stressed or overwhelmed, I take a few deep breaths and focus on the sensation of breathing. This helps bring me back to the present moment and reduces anxiety.
Body Scan Meditation: A technique where one focuses on each part of their body in sequence, noticing any sensations or tension. Doing this regularly can help reduce stress in the body.
Gratitude Journaling: Before bed, I write down three things I'm grateful for from that day. This practice helps shift my focus towards positivity and gratitude.
Studies have shown that mindfulness and meditation practices can lead to positive changes in brain function and even enhance creativity. Incorporating these practices into your daily routine can be a powerful tool for personal growth and mindset development.
Cognitive Behavioral Therapy
As I was researching how to improve my mindset, I came across Cognitive Behavioral Therapy (CBT), a short-term therapy technique that can help people change their negative thought patterns and behavior.
CBT is often used to develop positive psychology with topics like optimism, gratitude, resilience, and self-esteem. During the process of cognitive restructuring or challenging negative thoughts, therapists work with individuals to identify unhelpful patterns of thinking and replace them with more positive ones.
Numerous studies have shown that CBT is effective in developing a positive mindset through brain training techniques like neurofeedback exercises or mindfulness practices.
Gratitude And Self-Affirmation Exercises
As someone who wants to improve their mindset, gratitude, and self-affirmation exercises are powerful tools to train your brain. Here are some science-backed techniques you can try: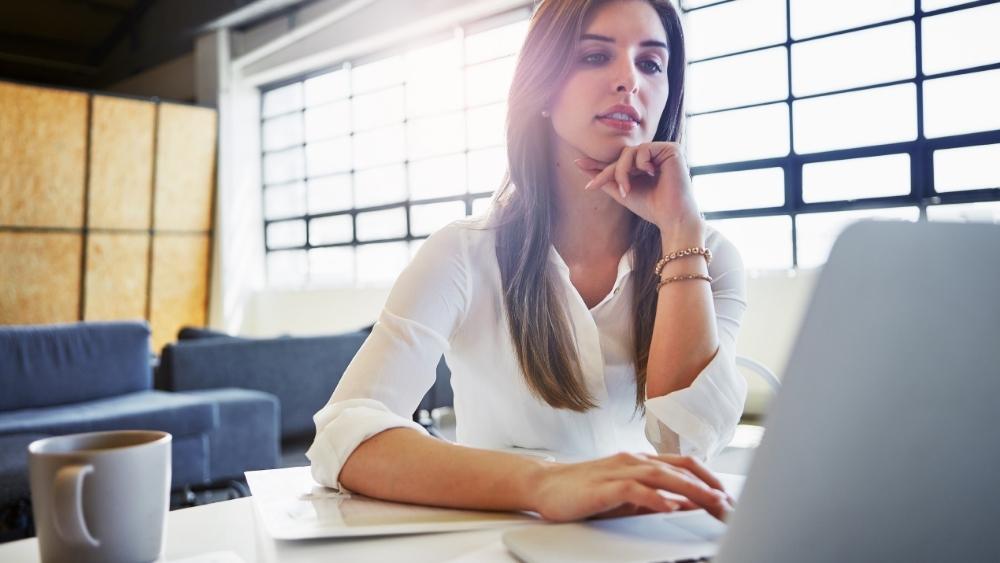 Gratitude journaling: Every day, write down three things you're grateful for. This practice can increase happiness and positive emotions.
Thank-you notes: Write a thank-you note to someone who has positively impacted your life. This can boost feelings of social connection and gratitude.
Positive affirmations: Recite positive statements about yourself, such as "I am worthy," "I am capable," or "I am loved." These statements can help shift negative self-talk into positive self-talk.
Visualization exercises: Imagine yourself achieving a goal or having a positive experience. This technique can increase motivation and optimism.
Acts of kindness: Perform a small act of kindness for someone else without expecting anything in return. This can promote feelings of compassion and well-being.
Remember, developing a positive mindset takes practice and requires continuous effort, but the benefits are worth it!
Techniques For Brain Training To Develop A Positive Mindset
I want to share with you a simple table that highlights some effective techniques for brain training to develop a positive mindset. These methods can help you take control of your thoughts and emotions, ultimately fostering a more positive, growth-oriented mindset.
| Technique | Description | Benefits |
| --- | --- | --- |
| Observing Thoughts | Become aware of your thoughts without judgment, and let them pass through your mind without attaching any meaning or emotion to them. | Improves focus, reduces negative self-talk, and enhances emotional regulation. |
| Scanning for Three Positive Things Daily | Every day, identify and reflect on three positive experiences or things you're grateful for. | Boosts overall happiness, rewires the brain for positivity, and increases resilience in the face of stress. |
| Giving Someone a Shoutout | Regularly express appreciation or praise for someone in your life, whether it's a coworker, friend, or family member. | Promotes empathy and social connections, reinforces positive emotions, and decreases feelings of isolation. |
| Mindfulness Meditation | Practice focused awareness of your breath, body sensations, and thoughts without judgment, allowing yourself to be present in the moment. | Enhances emotional regulation, reduces stress and anxiety, and supports the growth of new neural connections in the brain. |
| Cognitive Behavioral Therapy (CBT) | Work with a therapist to identify and change negative thought patterns and behaviors, replacing them with more adaptive and positive ones. | Improves mental health, increases self-esteem, and fosters a more positive outlook on life. |
| Gratitude and Self-Affirmation Exercises | Regularly practice expressing gratitude for the good things in your life, and engage in positive self-affirmations to reinforce your self-worth. | Strengthens self-confidence, boosts overall well-being, and trains the brain to focus on positive experiences and thoughts. |
By incorporating these brain training techniques into your daily routine, you'll be well on your way to developing a more positive mindset and experiencing the multitude of benefits that come with it.
FAQs:
1. How does the brain influence our mindset?
The brain plays a crucial role in shaping our mindset by determining how we perceive and process information, as well as regulating our emotional responses to various stimuli. Our individual thought patterns, beliefs, and attitudes can all be influenced by the way our brains process information and respond to external factors.
2. Can we change or rewire our mindset?
Yes, studies have shown that it is possible for individuals to change their mindset through targeted mental exercises such as cognitive-behavioral therapy or mindfulness practices. By consciously reframing negative thoughts into positive ones and developing healthy coping mechanisms for stress and anxiety, individuals can train their brains to think differently over time.
3. What are some common examples of fixed mindsets versus growth mindsets?
Fixed mindsets are characterized by having a rigid belief system that one's abilities are predetermined or limited, whereas growth mindsets believe that potential can be developed with effort and experience. An example of a fixed mindset would be someone who says, "I'm just not good at math," without attempting to improve or seek help, while someone with a growth mindset might say, "I struggle with math now, but I know if I keep practicing, I will get better.
4. How do external factors like environment and upbringing impact our mindset?
Our experiences during childhood and throughout life shape the neural pathways in our brains, which affect how we view ourselves, others, and the world around us- ultimately influencing our core beliefs about what is possible for us in life (and what isn't).
While genetics play an important role too – childhood upbringing has long-term repercussions oftentimes perpetuating specific behaviors and attitudes from parents' own learned behaviors, causing them to become ingrained within families, and genetic traits only exacerbate those trends further overtime resulting in unique behavior patterns that vary significantly from person-to-person depending upon genetics/childhood learning experiences, etc.
Final Thoughts
By understanding the connection between the brain and mindset, we can empower ourselves to develop a positive outlook on life. By cultivating a growth mindset through techniques such as mindfulness, cognitive behavioral therapy, and gratitude exercises, we can encourage our brains to form new neural connections that promote personal growth and development.
It's important to remember that developing a positive mindset takes time and effort, but with consistent practice and a willingness to embrace failure as part of the learning process, anyone can achieve it.
I wish you the best! Fabian.
Share with your Friends: