Transforming Your Scarcity Mindset for Success
Do you often find yourself feeling like there's never enough time, money, or opportunities in life? If so, you might be struggling with a scarcity mindset. Unfortunately, this way of thinking can leave us feeling anxious and perpetually dissatisfied with our lives while missing out on the abundance that surrounds us.
In this blog post, we'll dive deep into understanding the origin of the scarcity mindset and explore its negative impact on various aspects of our lives. We'll also share practical tips to shift from a mindset rooted in fear and lack to one filled with gratitude and abundance.
Understanding Scarcity Mindset
The scarcity mindset is a belief system that stems from a perceived lack of resources, which leads to feelings of anxiety and inadequacy.
Definition And Causes Of Scarcity Mindset
A scarcity mindset can be best defined as a mental state where an individual is constantly fixated on not having enough of something, such as time or money. This way of thinking can have detrimental effects on various aspects of one's life, including personal growth, relationships, and overall well-being.
There are several factors that contribute to the development of a scarcity mindset. One significant cause is past experiences with limited resources. If you grew up in an environment where resources like money, food, or even emotional support were scarce, it might be natural for you to continue operating from this mindset even when circumstances have changed.
Another contributing factor could be societal and cultural messaging that perpetuates the myth of scarcity; we are bombarded daily with advertisements and news stories telling us there isn't enough to go around.
It's important to recognize these causes in order to evaluate whether they still hold true today for you personally and take steps toward breaking free from the grip they may have on your thoughts and actions.
A scarcity mindset refers to being fixated on a lack of something, usually time or money, to the point where it consumes one's thoughts and actions.
Symptoms And Effects Of Scarcity Mindset
Recognizing the symptoms and effects of a scarcity mindset is crucial in overcoming its negative impact on your life. One common symptom is the constant feeling that there's never enough –whether it be time, money, or resources.
This can lead to stress and anxiety as you struggle to make ends meet or fulfill all your obligations.
This mindset can also cause tunnel vision, where your focus narrows down solely to immediate problems without considering long-term solutions. For example, someone with a scarcity mindset may impulsively spend their entire paycheck on non-essential items instead of saving for emergencies or planning for future investments like education or retirement funds.
Emotionally, living under the weight of a scarcity mindset can take its toll on your mental health. Constantly worrying about not having enough may trigger feelings of hopelessness or depression, leaving little room for joy in daily life.
Ultimately, this damaging thought pattern holds you back from unleashing your full potential both personally and professionally.
The Negative Impact Of Scarcity Mindset
A scarcity mindset can lead to numerous negative impacts, including financial struggles, career, and work-related stress, as well as mental and emotional health issues – but don't worry, we will discuss how to overcome this section.
Let's delve into the numerous negative impacts that a scarcity mindset can have on your life. Here, I've compiled a comprehensive list to help you understand how this mindset may be holding you back from achieving your full potential:
Limited opportunities: A scarcity mentality often makes it difficult for you to recognize and take advantage of opportunities available to you.
Hindered growth: A scarcity mindset can cause you to become risk-averse, which prevents personal and professional development.
Strained relationships: Your fear of scarcity can lead you to act selfishly or hold onto things too tightly, affecting your relationships with others.
Financial struggles: Individuals with a scarcity mindset tend to make poor financial decisions due to their constant worry about running out of money or resources.
Career stagnation: A scarcity mentality can prevent you from pursuing new challenges or taking necessary risks, resulting in a stagnant career path.
Reduced self-confidence: The constant state of worrying about not having enough can lead to a loss of self-esteem and confidence in one's abilities.
Mental and emotional strain: The stress caused by feelings of scarcity impacts overall mental health, leading to issues like anxiety, depression, and burnout.
Lack of long-term planning: Focusing on what is lacking in the present moment hinders your ability to plan for the future effectively.
Impaired cognitive function: Research conducted by Mullainathan & Shah has shown that the preoccupation with scarcity negatively affects cognitive function, making it difficult for individuals to make rational decisions.
Lowered quality of life: Living in a constant state of fear and anxiety over what might be lacking prevents us from fully enjoying daily experiences and appreciating what we do have in our lives.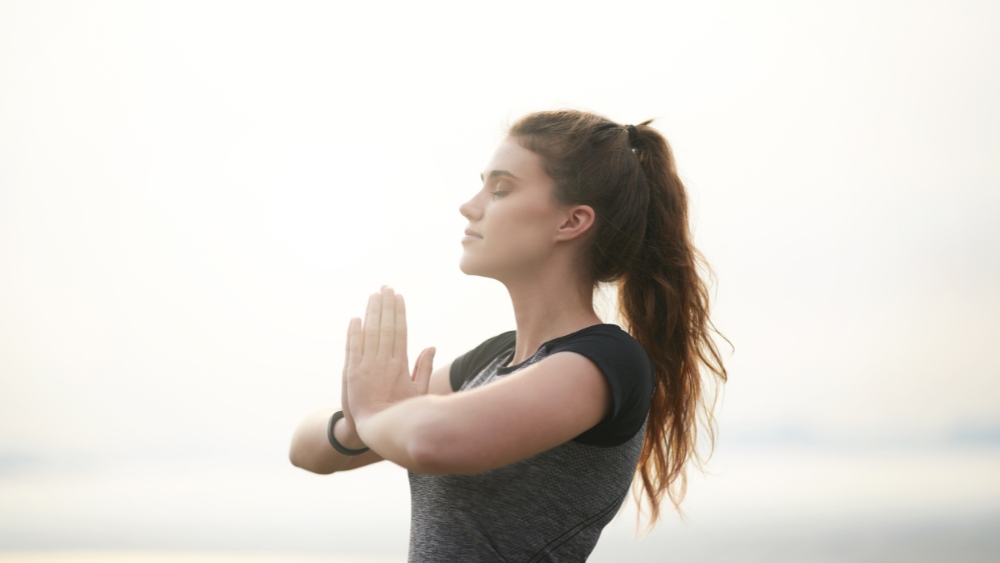 Let's explore some of these in more detail:
Financial Struggles
I know firsthand how it feels to be constantly worrying about money. A scarcity mindset can create a vicious cycle of financial struggles that seem impossible to break free from.
Maybe you're barely making ends meet, drowning in debt, or living paycheck-to-paycheck with no savings for emergencies.
Studies show that people with a scarcity mindset tend to make poor financial decisions and have less impulse control when it comes to spending money. This only perpetuates the cycle of financial struggle and prevents long-term planning for future stability.
Career And Work-related Stress
I understand that work-related stress can be overwhelming and exhausting, especially when coupled with a scarcity mindset. Unfortunately, this mindset can impact your career by limiting opportunities and causing tunnel vision, making it difficult to see the bigger picture.
However, shifting towards an abundance mentality can help alleviate some of these stresses. By adopting a growth mindset and practicing gratitude, you may feel more in control of your career path and have a clearer idea of what steps to take next.
Long-term planning is also critical to breaking out of the cycle of scarcity thinking.
Mental And Emotional Health
Taking care of your mental and emotional health is critical when it comes to overcoming a scarcity mindset. It's easy to get caught up in the negative feelings associated with scarcity, like anxiety and stress, which can take a toll on your well-being.
It's important to remember that you're not alone in feeling this way, and there are ways to shift your perspective toward abundance. One powerful way is by practicing gratitude regularly.
Take time each day to reflect on the things you're thankful for; whether big or small, these positive aspects can help bring balance back into your life. Another tip involves setting realistic goals based on long-term planning and focusing on progress along the journey rather than just comparing against only those few closest around them at any one moment.
Breaking The Cycle Of Scarcity Mindset
To break the cycle of a scarcity mindset, it's essential to shift our perspective towards abundance by practicing gratitude and appreciation, setting realistic goals, and developing an abundance mentality.
Importance Of Mindset Shift
One of the most critical components of breaking out of a scarcity mindset is shifting our perspective to an abundance mentality. It's essential to realize that while we may have previously believed there were limited resources and opportunities available, the world is vast, and there are endless possibilities.
Developing an abundant mindset involves focusing on what you have rather than what you lack. This shift in thinking allows us to be grateful for what we do have in life, which leads to feelings of contentment and happiness.
It also helps us make better decisions since we're coming from a place of abundance instead of fear or desperation.
Developing An Abundance Mindset
Developing an abundance mindset can be a critical component in breaking free from the cycle of scarcity. It's all about shifting your focus from what you lack to what you already have and embracing gratitude for it.
One way to develop an abundance mindset is by practicing gratitude daily. Take time each day to reflect on things that you are grateful for, whether it's a loving family, good health, or simply having enough food on the table.
Another helpful tip is to seek support from loved ones or a mental health professional if necessary.
Remember, the journey toward developing an abundant mindset takes time, but focusing your cognitive function toward long-term planning instead going after immediate goals will grow impulse control, positivity, and creativity which are huge assets in achieving personal growth.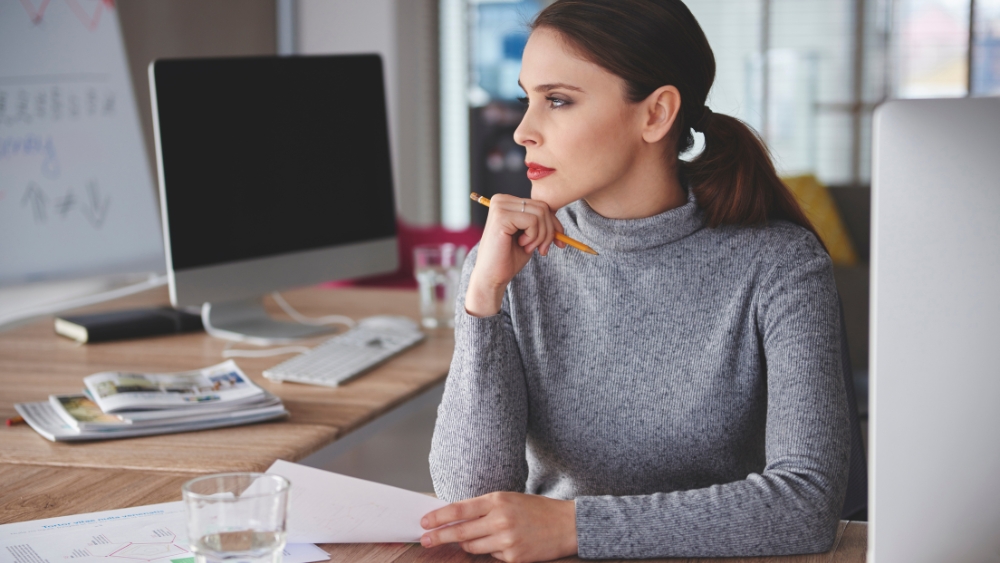 Practicing Gratitude And Appreciation
One of the simplest yet most effective ways to break free from a scarcity mindset is by practicing gratitude and appreciation. By taking time each day to reflect on what we have instead of focusing on what we lack, we can shift our perspective and cultivate a more positive outlook on life.
Research has shown that those who regularly practice gratitude experience numerous benefits for their mental health, such as reduced anxiety and depression symptoms. When we focus on the good things in our lives, it can help us feel more connected to others and increase our overall sense of well-being.
Setting Realistic Goals
Setting realistic goals is an important component of breaking the cycle of a scarcity mindset. When we have a limited mindset, we tend to focus on what we lack instead of what we have.
This often leads us to set unrealistic expectations for ourselves, which can leave us feeling defeated and discouraged when we fail to achieve them.
To overcome this, it's important to set achievable goals that align with our values and strengths. It's also helpful to break down larger goals into smaller, more manageable tasks.
For example, if your goal is financial stability, start by creating a budget and saving a small amount each week rather than trying to achieve financial success overnight.
Breaking The Cycle Of Scarcity Mindset Table
Just as I mentioned earlier, breaking the cycle of a scarcity mindset boils down to understanding and addressing the core beliefs that hold you back. To help you through this process, I've created a table that you can use as a guide. This table highlights some common scarcity mindset thoughts, as well as the corresponding abundance mindset thoughts you should strive to adopt.
| Scarcity Mindset | Abundance Mindset |
| --- | --- |
| There's never enough money or resources. | With creativity and effort, I can find ways to increase my resources. |
| Opportunities are few and far between. | There are countless opportunities available to me if I open my eyes and seek them out. |
| There's never enough money or resources. | Others' success is a threat to my own success. |
| I must hold on tightly to what I have, as I may lose it at any moment. | Sharing and giving can open doors to new connections and possibilities, making my life richer. |
| Others' success can serve as inspiration and motivation for my own journey. | Taking calculated risks is a necessary part of growth, and failure can teach valuable lessons. |
| My self-worth is tied to my financial status. | My self-worth is based on my character, values, and the positive impact I make on others. |
| Change is scary and should be avoided. | Embracing change can lead to new opportunities and personal growth. |
Keep this table handy as you work on shifting your mindset from scarcity to abundance. Remember, the first step is acknowledging your limiting beliefs and being open to adopting a more abundant perspective. The more you practice thinking with an abundance mindset, the more it will become a natural part of your thought process, leading to a more fulfilling and successful life.
Overcoming a scarcity mindset involves shifting from a belief in limited resources to an abundance mindset, which recognizes and celebrates the abundance that already exists in life.
Living A Life Of Abundance
Living a life of abundance entails embracing positivity, building meaningful relationships, achieving financial stability, enjoying life's simple pleasures, and actively seeking out endless opportunities.
Embracing A Positive Outlook
One of the critical components of breaking free from a scarcity mindset is embracing a positive outlook. It involves shifting your focus from what you don't have to what you do have, recognizing the abundance in your life, and approaching challenges with optimism rather than fear or anxiety.
Think about it this way: every day provides endless opportunities for growth and fulfillment if we choose to see them that way. For example, when I started practicing gratitude and appreciation for everything around me, my mental health improved drastically, and I became more open-minded toward new experiences.
By adopting an abundance mindset, I began experiencing enhanced cognitive function as well as reducing tunnel vision thoughts that came along with feelings of scarcity.
Building Strong Relationships
Building strong relationships is an essential component of living a life of abundance. Unfortunately, when we operate from a scarcity mindset, we tend to see others as competitors rather than collaborators.
This can lead to strained relationships and missed opportunities.
To shift towards an abundance mindset, it's important to approach relationships with generosity and empathy. Focus on what you can provide in the relationship rather than what you stand to gain.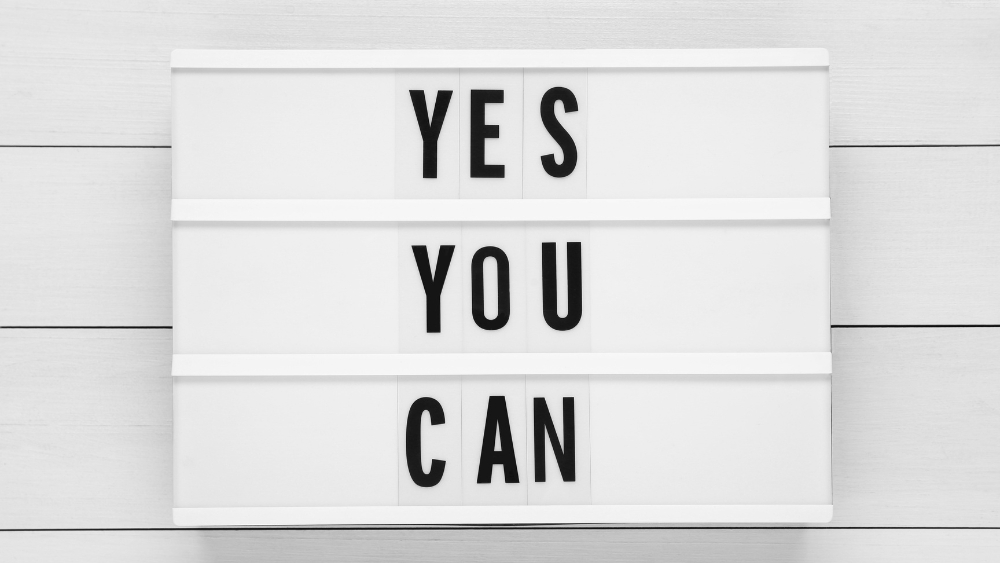 Listen actively, express gratitude often, and give freely without the expectation of reciprocation. With time and effort, these habits will become second nature and open up endless opportunities for growth personally and professionally.
Achieving Financial Stability
Achieving financial stability is a critical component of living a life of abundance. Whether it's struggling to pay bills or feeling like there's never enough money, a scarcity mindset can lead to poor financial decisions and feelings of stress and anxiety.
One key step in achieving financial stability is developing long-term planning strategies instead of reacting impulsively to immediate needs. By setting realistic goals and consistently working towards them, you can create a plan that helps you build wealth over time.
Additionally, practicing gratitude for what you already have can help shift your focus away from the resources you lack and towards the opportunities that are available to you.
Enjoying Life's Simple Pleasures
As someone who has struggled with a scarcity mindset in the past, I know just how easy it is to get caught up in constantly striving for more. However, I've come to learn that true happiness and contentment lie in enjoying life's simple pleasures.
Research shows that adopting an abundance mindset can lead to greater happiness and fulfillment in life. In addition, by focusing on what we have rather than what we lack, we can cultivate a sense of gratitude and appreciation for all the good things that already exist in our lives.
This doesn't mean we should stop striving towards our goals or settling for less than we deserve – but rather, it means finding joy in the journey as well as the destination.
More Examples Of Living A Life Of Abundance
Living a life of abundance is not just about material possessions. It's about feeling fulfilled, content, and grateful for what you have in your life. Here are some ways to cultivate an abundant mindset:
Embrace the present moment: Life is too short to worry about the past or future. Focus on enjoying the moment and savoring the experiences that come your way.
Practice gratitude: Be thankful for what you have instead of constantly focusing on what you lack. Keep a gratitude journal or take time each day to think about things you appreciate in your life.
Cultivate optimism: Look at challenges as opportunities for growth and learning, rather than setbacks or failures.
Build strong relationships: Connect with others and build meaningful relationships based on trust and respect.
Pursue passions: Find activities that bring you joy and make them a regular part of your routine.
Give back to others: Helping others can be incredibly rewarding and can make a positive impact on both yourself and those around you.
Seek out new experiences: Try new things and step outside of your comfort zone. You never know what opportunities may come your way when you're open to trying something new.
Remember, an abundant mindset is all about shifting your focus from scarcity to abundance by recognizing the many opportunities that exist in life, building resilience, cultivating positivity, and making the most of each day.
FAQs:
1. What is a scarcity mindset?
A scarcity mindset refers to the belief that resources or opportunities are limited and scarce, leading to feelings of anxiety, competition, and fear of missing out.
2. How can a scarcity mentality affect our lives?
A scarcity mindset can negatively impact various aspects of our life, including relationships, career growth, financial success, and overall well-being, due to constant worrying about not having enough or missing out on opportunities.
3. Can a scarcity mindset be changed?
Yes, with mindfulness practices, therapy, and self-reflection, individuals can change their thought patterns and cultivate an abundance mindset by focusing on gratitude for what they have rather than fearing what they don't.
4. What steps can one take to overcome a scarcity mentality?
To overcome a scarcity mentality, it is important to identify negative self-talk patterns and challenge them with rational thinking instead of letting them spiral further into anxious thoughts. Additionally, practicing mindfulness techniques such as meditation, deep breathing exercises, or yoga may help shift focus away from negative thoughts towards the present moment, improving mental health over time.
Conclusion
The scarcity mindset can be a critical component of an individual's daily life. Therefore, it is essential to understand its causes and negative impacts on our well-being.
Creating awareness of this mentality helps us plan for the future by developing an abundance mindset, practicing gratitude, setting realistic goals, and embracing positive outlooks.
By shifting towards an abundant perspective, we can find limitless opportunities in careers and relationships while achieving financial stability. However, overcoming the scarcity mindset may require professional support from a mental health therapist to help break patterns of negativity that block cognitive function.
I wish you the best! Fabian.
Share with your Friends: