Emotional Intelligence Vs IQ: Unraveling The Key Differences
Hola, fellow self-improvement enthusiasts! Ever found yourself asking the question – "Am I more of 'Brainy Smurf' or 'Heart-Felt Smurf'?" Well, guess what? That's just a fanciful way of ruminating over whether your Emotional Quotient (EQ) or your Intelligence Quotient (IQ) has the upper hand.
Now, there's no need to twitch your nose or quiver your whiskers. Relax and grab a cup of your favorite brew, because we're about to take a delightful deep dive into the fascinating world of EQ and IQ. Full of vivid descriptions, jolly analogies, and a smattering of tasteful verb usage, we aim to provide you a simplified yet in-depth understanding of these concepts.
However, hold onto your hats! This isn't just a playground romp. Sure, we'll have some fun, but in the midst of our banter and blunders, we'll also uncover paths to self-improvement for those seeking a more balanced intellect.
Understanding Emotional Intelligence (EQ) and Intelligence Quotient (IQ)
Let's embark on this journey of self-discovery, beginning with understanding exactly what EQ and IQ are. Fancy acronyms aside, they signify distinct facets of our cognitive abilities. Stay with me, folks! This is just the tip of the iceberg.
Defining EQ
Welcome to the 'Land of Feels'. Imagine you're the protagonist in a colossal social gathering, radiating charisma, deciphering emotional undertones, and magically navigating the labyrinth of interpersonal relationships. Sounds like a unicorn skill? Nope, that's just Emotional Intelligence (EQ) in action.
Boiled down to the bare bones, (I promise I'm not a cannibal), EQ focuses on a person's ability to understand their own emotions and those of others, utilizing this awareness to manage behavior and relationships adeptly. Researchers identify four crucial components of EQ: Self-Awareness, Social Awareness, Self-Management, and Relationship Management.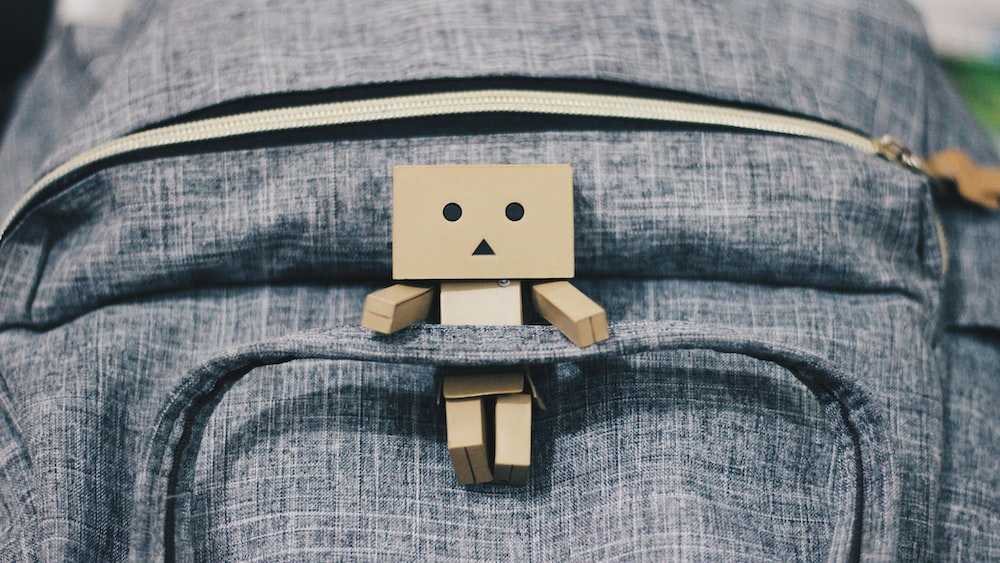 While it's not all sunshine and rainbows, an impressive EQ score can often feel like a cheat code for life. But be warned, my friends, unlike a PlayStation game, this one needs constant maneuvering and calibration.
Emotional Intelligence (EQ) focuses on understanding and managing emotions, and having a high EQ can feel like a cheat code for life, but it requires constant maneuvering and calibration.
Defining IQ
Put on your thinking caps, folks! We're stepping into thinking territory. A high IQ person isn't necessarily the stereotype of a bespectacled nerd snorting over complex algorithms (no offense to our lovely, intelligent nerds). The Intelligence Quotient (IQ) represents your cognitive ability to learn, perceive, comprehend and apply knowledge.
Breaking it down, IQ is composed of two competent henchmen: Verbal IQ, that signifies language ability, problem-solving skills, and memory; and Performance IQ, suggesting visual and spatial recognition and motor skills.
Having a high IQ can be like owning an ultra-fast sports car, but remember, you still need to know how to handle the steering wheel.
The History and Evolution of EQ and IQ
Snap on your time-travel goggles, as we delve into the fascinating historical evolution of EQ and IQ. Come, let's embark on this roller-coaster ride.
The Origin of IQ
Rewind to the early 20th century. The term 'intelligence quotient' was coined by German psychologist William Stern, and the buzzing bee around IQ began with Alfred Binet's scale in early 1905. Binet developed the first IQ test to identify French students needing extra help in school.
But, like all influential ideas, IQ subsequently metamorphosed, enduring tweaks and twiddles along its journey. With pioneering psychologists like Lewis Terman and David Wechsler among others, the focus moved from mental age to a more comprehensive understanding of various cognitive abilities.
The Emergence of EQ
Fast forward a few decades. The EQ train started rolling much later, with the concept only emerging in 'emotional' limelight during the 1990s. EQ, oft the neglected sibling of IQ, gradually assumed importance with researchers shining the spotlight on emotions and interpersonal skills.
Psychologists Peter Salovey and John Mayer coined the term 'Emotional Intelligence' in 1990. Later, the vision gained popular momentum with Daniel Goleman's 1995 bestseller "Emotional Intelligence – Why it can matter more than IQ."
How EQ and IQ are Measured
Brace yourselves, folks! It's measurement time. The ways EQ and IQ are quantified are as varied as the skills they represent.
Measuring IQ
IQ tests are the tried and tested tool for measuring cognitive ability. These tests, conducted under standardized conditions, typically comprise a series of tasks that explore your language skills, mathematical abilities, spatial recognition, memory, and so on.
Scores are then compared to the norms for your age group. Here's a fun fact for all our knowledge thirsty comrades out there – an average IQ score sits comfortably at around 100.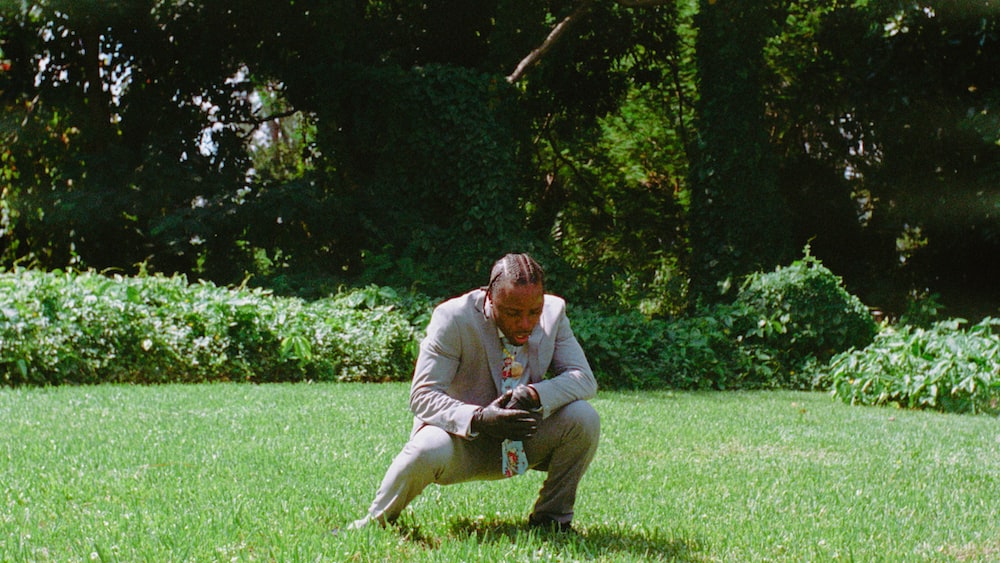 IQ tests are a reliable way to measure cognitive ability, including language skills, math abilities, spatial recognition, and memory, with an average score of around 100.
Measuring EQ
Gauging EQ is a tad trickier than tackling an offside rule in football. Without a standardized test akin to IQ, EQ evaluations often involve multiple methodologies, from self-report questionnaires to 360-degree assessments.
The Mayer-Salovey-Caruso Emotional Intelligence Test (MSCEIT) is a widely accepted EQ evaluation method. It aims to measure the four branches of Salovey and Mayer's model of EI: perceiving emotions, utilizing these in thought processes, understanding emotions and managing them.
Riding the EQ evaluation roller coaster can be a strikingly introspective journey. So buckle up, my friends, and enjoy the ride!
The Differences Between EQ and IQ
On the journey of self-improvement, we often come across two key terms – emotional intelligence, commonly abbreviated as EQ, and our Intelligence Quotient, famously known as the IQ. Both are crucial parts of our cognitive architecture, yet they represent different sides of our intellectual and emotional capacity. It's much like comparing apples to oranges; each brings its unique flavor to the table.
EQ vs. IQ in Problem-Solving
In the realm of problem-solving, EQ and IQ occupy distinct roles. When you're confronted with a complex mathematical problem, a jigsaw puzzle, or even choosing the quickest route to work, it's the IQ that takes the steering wheel. With its ability to analyze, logically deduce, and manage information, it's perfect for these tasks. Yet, a high IQ is no guarantee of success if equanimity under pressure is lacking. That's where EQ steps in.
EQ enables you to handle stress, maintain focus, and remain composed in situations that might otherwise send your cortisol levels skyrocketing. It's like the pressure cooker's whistle, letting out steam incrementally to prevent a blowout. Therefore, crafting a well-rounded solution often requires a dance between the analytic prowess of your IQ and the emotion-regulation skills of your EQ.
EQ vs. IQ in Social Interactions
In the fascinating world of social interactions, EQ and IQ again play complementary yet distinct roles. Social situations require a delicate ballet of tact, empathy, and understanding. In this arena, EQ shines as the prima ballerina. From recognizing emotions in others to choosing the correct words to comfort a grieving friend, EQ's skills are indispensable.
However, it would be erroneous to relegate IQ to the sidelines in these complex dances of human connection. Studies show that people with higher IQs are often better at understanding complex social issues, deciphering the "rules of the game", and generating solutions to social problems. By deftly juggling EQ and IQ, one can navigate the labyrinth of social situations with grace and effectiveness.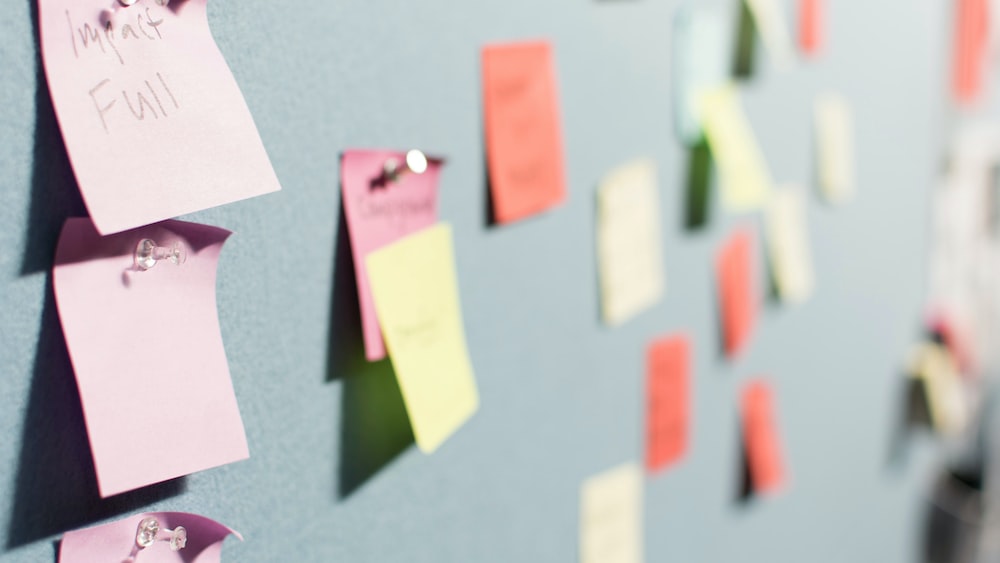 The Importance of EQ and IQ in the Workplace
In the corporate arena, the roles of EQ and IQ become even more intertwined and crucial. These two measures of human intellect and emotion aren't just buzzwords on a resume – they hold real implications for performance, collaboration, and leadership in the professional sphere.
The Role of IQ in the Workplace
IQ, the superstar of cognitive abilities, plays a pivotal role in the workplace, lending professionals the mental acuity to perform tasks, solve problems, and learn new skills. In many jobs, a high IQ is akin to having a well-oiled engine in a car – it keeps everything running smoothly.
However, contrary to what some may believe, a high IQ isn't a surefire ticket to professional nirvana. While it is great for analytical tasks, strategy formulation, and data interpretation, in isolation, it may create professionals who lack the empathetic touch. Such individuals might excel at number-crunching or coding but may struggle to lead a team or manage client relationships.
Moreover, multiple studies have shown that after an IQ of about 120, additional points don't translate into better job performance. This could be because, beyond a point, factors like emotional intelligence, creativity, and integrity start carrying equal, if not more, weight in professional success.
The Role of EQ in the Workplace
Emotional Intelligence, or EQ, is the yin to IQ's yang in the workplace symphony. A high EQ enables individuals to manage their emotions, understand others' emotions, and appropriately react to various work-related situations.
For instance, imagine a pressure-cooker scenario – crushing deadlines and a looming presentation threaten to send your team spiraling into chaos. Here, a leader's IQ may enable them to split the tasks efficiently, but it would be their EQ that soothes frayed nerves, keeps panic at bay, and motivates everyone towards the finish line.
Furthermore, EQ is crucial in fostering strong interpersonal relationships at work. Having colleagues and superiors who display high EQ can result in a more harmonious work environment, ultimately strengthening teamwork, improving job satisfaction, and nourishing organizational commitment.
Can EQ and IQ be Enhanced?
Even with all the banter and competition between EQ and IQ, one burning question remains: Can they be enhanced? And fortunately for all the self-improvement warriors out there, the answer is a resounding yes!
Techniques to Improve IQ
While our IQ does have a genetic component, it is also influenced by various environmental factors and personal practices. Adopting certain techniques could help in its enhancement. For instance, research suggests that puzzles – ranging from Sudoku to Rubik's cubes – can be effective tools to improve cognitive abilities.
Moreover, a diet rich in omega-3 fatty acids is reported to promote brain health, enhancing cognition and memory. Also, never underestimate the power of a good night's sleep; Harvard studies suggest a strong sleep-cognition connection. These efforts may seem insignificant, but combined, they can stimulate your neurons, potentially boosting your IQ in a tangible way.
Techniques to Improve EQ
Enhancement of EQ, fortunately, is not a Herculean task either. One practical strategy is to practice mindful meditation, which encourages emotional self-awareness and management.
Cultivating empathy is another effective technique. By actively attempting to understand others' perspectives and sharing their feelings, you can gradually enhance your empathetic abilities, a crucial aspect of EQ.
Moreover, you can practice social skills by placing yourself in a variety of social situations, learning from each, and refining your emotional responses. Paraphrasing the famous saying, practice indeed makes perfect; and with regular effort, your EQ can certainly become a key strength in your self-improvement arsenal.
EQ vs IQ: Which is More Crucial for Success?
Like the interminable debate about the chicken and the egg, which came first and which is necessary, the EQ vs IQ debate also continues to bewilder us. The key differences between the two undeniably have distinguished roles to play in our lives. However, determining which one is more essential for success can be as perplexing as, let's say, trying to decide whether to scarf down a mouthwatering donut now or stave off the urge and later savor it without any guilt.
The Impact of IQ on Success
Ah, the ever-glorious IQ, a term coined by none other than the French psychologist, Alfred Binet. It's all about your cognitive abilities, your intellectual prowess, and your capacity to reason, problem-solve, and think abstractly. People with high IQs tend to excel in analytical reasoning and academic pursuits, garnering them accolades and applause. Just imagine them as marathon runners who have trained arduously and honed their innate physical prowess. They blitz their way to the finish line and gain windfall successes.
Whatever the case may be, it would be a folly to undermine the role IQ plays. Think of it this way; the role of IQ in success is akin to the bones in our body. Unseen, yet the structure it provides is unequivocal and undeniable. At the same time, having a high IQ but not being able to empathize or having poor social skills is like having a Ferrari without fuel. It might look sleek and shiny, but won't get you far!
Nevertheless, we must recognize that IQ alone does not ensure success. A high IQ can shortcut your route to academic achievement and related areas, yet it remains a part of the puzzle. The remaining pieces? Let's explore EQ.
Having a high IQ alone does not guarantee success; it is just one piece of the puzzle, with emotional intelligence (EQ) playing a crucial role as well.
The Impact of EQ on Success
Now let's tango with EQ, or emotional intelligence, the Cinderella who's recently come into the limelight after being overshadowed by her step-sister, IQ. EQ is all about perceiving, understanding, and managing emotions. People with high EQs often have excellent interpersonal skills, empathy, self-awareness, and self-regulation. Let's say they are the hosts of the party who make sure everyone's glass is full, the food is top-notch, and the environment is warm and welcoming.
Empirical studies have shown that EQ plays a vital role in achieving success, especially in leadership and team dynamics. An individual with a high EQ can navigate the stormy seas of interpersonal relationships, efficiently manage teams, and deal with conflict healthily. To put it playfully, if life were a Broadway show, high EQ individuals would be the charismatic lead actors who would captivate the audience with their performance.
So, the lingering question remains – is EQ or IQ more crucial for success? The answer isn't as binary as it may seem. Both play pivotal roles in crafting the narrative of success. While IQ fast tracks the route to academic and job-related proficiency, EQ enables individuals to deal with people effectively, manage stress, and make balanced decisions. Ultimately, neither can be dismissed or overrated over the other.
FAQs
1. Which is more important, EQ or IQ?
The importance of either EQ or IQ really depends on the context. While IQ may be more valued in purely technical or academic fields, EQ can often be a defining factor in leadership roles, team dynamics or any scenario that requires emotional understanding and interpersonal skills.
2. Can EQ and IQ be improved?
Improvement is always possible in both EQ and IQ, albeit in different ways. IQ could be enhanced through cognitive exercises, educational pursuits and problem-solving activities. On the other hand, EQ can be worked upon by increasing empathy, developing better interpersonal skills and practicing emotional self-awareness and regulation.
3. How are EQ and IQ measured?
EQ and IQ are gauged by administering specific tests. IQ tests typically include problem-solving tasks, pattern recognition exercises and logic puzzles. EQ tests evaluate emotional self-awareness, empathy, relationship skills, and self-regulation.
4. What roles do EQ and IQ play in the workplace?
In the workplace, both EQ and IQ have significant roles. While your IQ could decide your problem-solving abilities, technical skills and how quickly you master new job-related information, EQ can determine how effectively you work in teams, lead, manage stress and navigate workplace dynamics.
Conclusion
As much as we love to simplify things into black and white, EQ and IQ cannot be pitted against one another. Both are crucial in their own right and serve us in different aspects of life. EQ and IQ are as vital as yin and yang, tea and biscuits, or if you like, Batman and Robin. Incorporating both and leveraging them strategically is what aids overall success.
So, whether you're more inclined towards EQ or have an IQ that sends ripples across Mensa meetings, value both, and continue to consciously nurture them. Realize that we all are wonderfully flawed works-in-progress; on a journey of continuous self-improvement. Remember life isn't a sprint, but a marathon, and it's only through constant growth, we can unfold our true potential.
As we conclude this insightful odyssey, let's remember that true success lies not in having a high EQ or IQ but in becoming the best version of ourselves. So here's a heartfelt goodbye, remember to hold EQ and IQ in high regard as you traverse the fascinating terrain of personal development. This is Fabian signing off from another enriching exploration. Remember, the road to self-improvement, like Rome, wasn't built in a day. Take one step at a time, and don't forget to enjoy the journey.
Share with your Friends: