Why Mindfulness Is Important: Discover The Benefits
Hello there! In this fast-paced world, it's easy to get caught up in the whirlwind of daily life and forget to pause and take a moment to breathe. Mindfulness can be the key to unlocking a more balanced, happier, and healthier life. But what is mindfulness, and why is it so essential? In this article, we'll explore the many benefits of mindfulness and how it can transform your life for the better.
From improving mental health and focus to strengthening relationships and even promoting physical health, mindfulness has a wide range of applications that can enhance your overall well-being. So, if you're ready to embark on a journey of self-discovery and growth, let's dive into the world of mindfulness!
Understanding Mindfulness
To truly appreciate the benefits of mindfulness, it's crucial to first have a solid understanding of what it is and where it comes from. So let's get started with a brief overview.
What is Mindfulness?
Mindfulness is the practice of being fully present and aware of our thoughts, feelings, bodily sensations, and surrounding environment without judgment. It's about learning to observe our inner and outer experiences with an open mind and embracing the present moment, whether it's pleasant or unpleasant.
This might sound simple, but it's actually a skill that takes practice to develop. By cultivating mindfulness, we can become more attuned to our emotions and thoughts, allowing us to make better decisions and respond to life's challenges with greater resilience and clarity.
Cultivating mindfulness allows us to become more attuned to our emotions and thoughts, which helps us make better decisions and respond to life's challenges with greater resilience and clarity.
The Origins of Mindfulness
Mindfulness has deep roots in ancient Eastern philosophies, particularly Buddhism. For over 2,500 years, mindfulness has been an essential aspect of Buddhist meditation practices designed to help individuals develop greater self-awareness, wisdom, and compassion.
However, mindfulness is not exclusive to Buddhism or any particular religious tradition. In recent decades, mindfulness has gained widespread popularity in Western culture, thanks in part to the work of Dr. Jon Kabat-Zinn, who developed the Mindfulness-Based Stress Reduction (MBSR) program at the University of Massachusetts Medical School in the late 1970s. This program, which combines mindfulness techniques with modern psychological approaches, has been instrumental in demonstrating the numerous benefits of mindfulness for mental and physical health.
Today, mindfulness is practiced in various forms, from meditation and yoga to mindful eating and even mindful parenting. As more and more people discover its transformative power, mindfulness continues to grow in popularity around the world.
The Importance of Mindfulness in Daily Life
Now that we have a better understanding of what mindfulness is and where it comes from, let's explore some of the many ways it can enrich our daily lives.
Improving Mental Health and Well-Being
One of the most significant benefits of mindfulness is its ability to enhance our mental health and overall well-being. Numerous scientific studies have shown that regular mindfulness practice can help:
Reduce symptoms of depression and anxiety
Improve mood and emotional regulation
Increase self-compassion and self-esteem
Enhance overall life satisfaction and happiness
By learning to observe our thoughts and emotions without judgment or resistance, we can develop a healthier relationship with ourselves and cultivate greater resilience in the face of life's challenges.
Enhancing Focus and Concentration
In today's world of constant distractions, it's easy to find ourselves struggling to stay focused and productive. Mindfulness can help! By training our minds to be more present and attentive, we can improve our focus and concentration in various aspects of our lives, from work and school to our hobbies and personal relationships.
Regular mindfulness practice can also help us become more aware of our habitual thought patterns and mental habits, allowing us to break free from unproductive or self-sabotaging behaviors and make more conscious, intentional choices.
Reducing Stress and Anxiety
It's no secret that stress and anxiety are pervasive in modern society, taking a toll on our mental and physical health. Mindfulness offers a powerful antidote to these negative states by teaching us to cultivate a sense of inner calm and balance even in the face of difficult circumstances.
By practicing mindfulness, we learn how to respond to stressors with greater equanimity and present-moment awareness, rather than getting caught up in worry, rumination, or emotional reactivity. This can lead to a significant decrease in our overall stress levels, as well as better management of anxiety and other difficult emotions.
Boosting Emotional Intelligence
Emotional Intelligence (EI) is the ability to recognize, understand, and manage our own emotions and the emotions of others. Developing EI is essential for building strong interpersonal relationships, effective communication, and empathy. Mindfulness can play a crucial role in enhancing our emotional intelligence by helping us become more aware of our emotional landscape and how it influences our thoughts, actions, and interactions with others.
Through mindfulness practice, we can learn to observe our emotions without judgment, allowing us to respond to situations with greater clarity and wisdom. This can lead to improved decision-making, conflict resolution, and overall emotional well-being.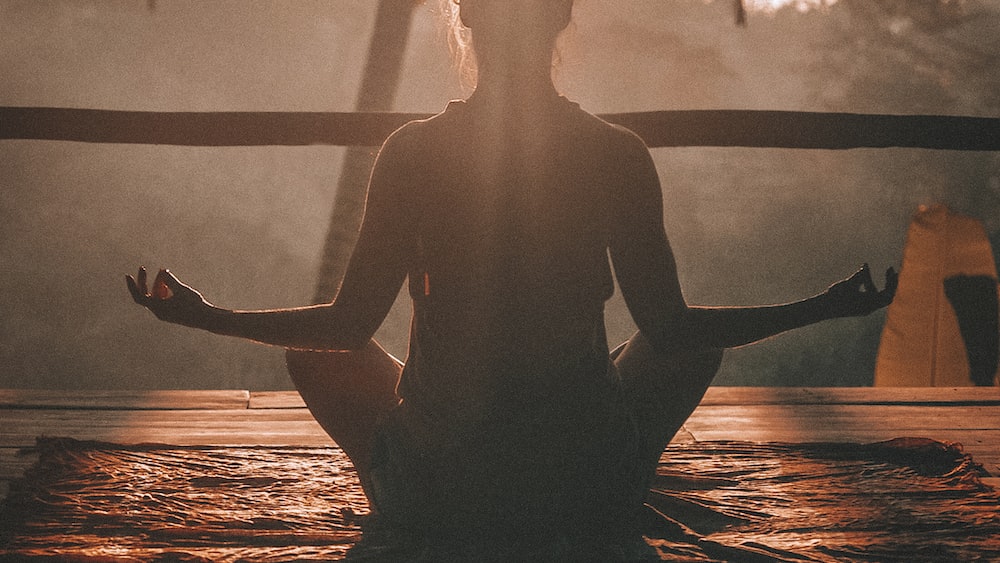 Mindfulness and Physical Health
In addition to its numerous mental health benefits, mindfulness can also have a profound impact on our physical well-being. Let's take a closer look at some of the ways mindfulness can promote a healthier body.
Promoting a Healthy Lifestyle
By increasing our self-awareness and attunement to our body's needs, mindfulness can help us make healthier choices in our daily lives. For example, mindful eating practices can help us better recognize hunger and satiety signals, leading to healthier eating habits and weight management. Additionally, mindfulness can encourage us to engage in regular physical activity, as it can enhance our enjoyment of exercise and help us stay present and focused during workouts.
Mindfulness can lead to healthier choices and habits by increasing our self-awareness and attunement to our body's needs, such as recognizing hunger and satiety signals and enhancing enjoyment of exercise.
Coping with Chronic Pain and Illness
Chronic pain and illness can be incredibly challenging to manage, both physically and emotionally. Mindfulness has been shown to be an effective tool for helping individuals cope with these conditions by teaching them to approach their pain and symptoms with greater acceptance, compassion, and present-moment awareness.
Studies have shown that mindfulness-based interventions can lead to significant reductions in pain intensity, improved physical functioning, and enhanced overall quality of life for individuals living with chronic pain or illness.
Mindfulness and Sleep Quality
A good night's sleep is vital for our overall health and well-being, but for many people, it can be elusive. Research has shown that practicing mindfulness can lead to improved sleep quality by helping us quiet our minds, let go of racing thoughts, and relax our bodies. By learning to be more present and aware of our thoughts and bodily sensations, we can cultivate a more restful and rejuvenating sleep experience.
Mindfulness in Relationships
Mindfulness isn't just about our own personal well-being – it can also have a significant impact on our relationships with others. Let's explore how mindfulness can help us build stronger, more satisfying connections with the people in our lives.
Improving Communication Skills
Effective communication is at the heart of any successful relationship, whether it's with a partner, family member, friend, or colleague. Practicing mindfulness can help us become better listeners and more empathetic communicators by teaching us to be fully present and attentive during conversations.
By learning to quiet our minds and truly focus on the other person, we can gain a deeper understanding of their perspective, feelings, and needs, leading to more meaningful and authentic connections.
Cultivating Empathy and Compassion
Mindfulness helps us cultivate empathy and compassion by allowing us to be more present with ourselves and others. When we practice mindfulness, we develop a deeper understanding of our emotions and thoughts, making it easier to connect with the feelings and experiences of those around us. This increased awareness allows us to respond to others with kindness and understanding, rather than reacting impulsively or defensively.
Moreover, mindfulness also encourages us to practice self-compassion, which is essential for emotional well-being. By being gentle with ourselves and acknowledging our own struggles and successes, we can extend the same compassion to others, strengthening our relationships and fostering a sense of community and belonging.
Strengthening Emotional Bonds
When we practice mindfulness, not only do we become more attuned to our own emotions, but we also develop a greater understanding of the emotions of others. This heightened emotional awareness creates a foundation for stronger emotional bonds between partners, friends, and family members. By being present and fully engaged in our interactions, we can create more meaningful connections, enriching our lives and the lives of those around us.
Furthermore, practicing mindfulness allows us to navigate conflict more effectively. By approaching difficult conversations with a calm, open mind, we can listen to the concerns of others without getting defensive or shutting down. This leads to more productive, empathetic communication, ultimately strengthening our emotional bonds and fostering deeper connections.
Mindfulness in Education
Mindfulness is making waves in the education sector, and for good reason. With numerous benefits for both students and educators, it's no wonder that schools around the world are incorporating mindfulness practices into their curriculums and daily routines.
Benefits for Students
Students who practice mindfulness often see improvements in a range of areas, including better focus, reduced stress, and increased emotional resilience. By learning to manage their thoughts and emotions more effectively, students can better navigate the challenges of school and beyond.
Improved academic performance: Mindfulness has been shown to enhance cognitive functioning and increase attention, leading to improved performance in the classroom.
Reduced test anxiety: Students who practice mindfulness often report lower levels of anxiety when it comes to exams, allowing them to approach tests with a more focused and calm mindset.
Supporting Educator Well-Being
Educators also benefit greatly from mindfulness practices. Teaching is an incredibly rewarding profession, but it can also be highly stressful. By incorporating mindfulness into their daily routines, teachers can reduce stress, prevent burnout, and foster a greater sense of well-being.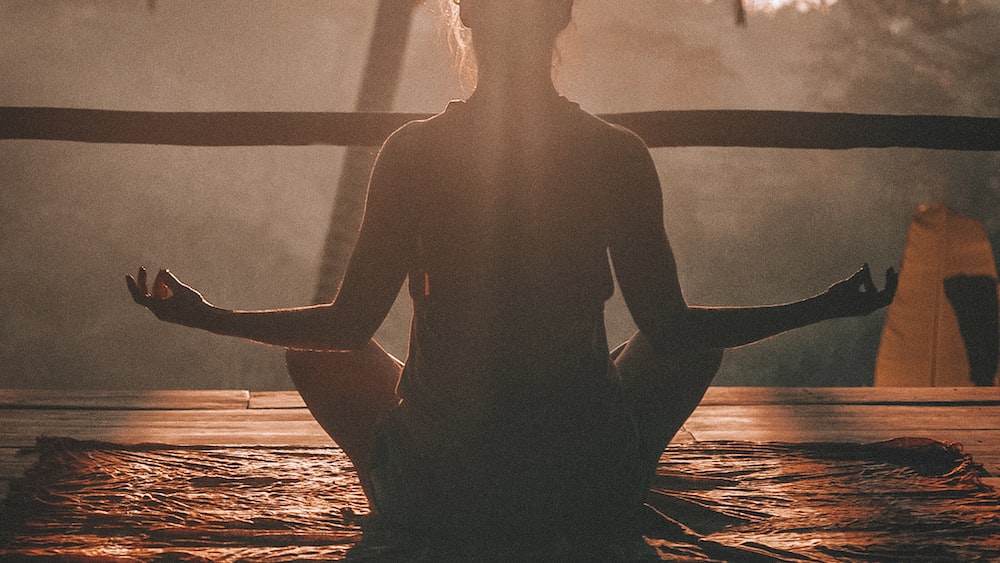 Improved classroom management: Mindful teachers are often better equipped to handle challenging classroom situations, as they can remain calm and focused in the face of disruptions.
Increased job satisfaction: Regular mindfulness practice can lead to a greater sense of job satisfaction, as teachers feel more present and connected to their work.
Creating a Positive Learning Environment
A classroom that embraces mindfulness is a classroom that fosters a positive learning environment. When both students and educators are encouraged to practice mindfulness, the result is an atmosphere of mutual respect, empathy, and open communication. In such an environment, students feel safe to express themselves and are more likely to actively engage in the learning process.
Increased student engagement: A mindful classroom is one where students are encouraged to be present, curious, and open to learning. This leads to higher levels of engagement and a more meaningful educational experience.
Fostering social-emotional learning: Mindfulness practices can help students develop essential social-emotional skills such as empathy, self-awareness, and emotional regulation, which are crucial for success in school and life.
Mindfulness practices in the classroom lead to increased student engagement and foster social-emotional learning, resulting in a positive learning environment of mutual respect, empathy, and open communication.
How to Practice Mindfulness
Ready to dive into the world of mindfulness? There are many ways to incorporate mindfulness practices into your daily life, from formal meditation sessions to simple mindful moments throughout the day.
Mindful Breathing Techniques
One of the most accessible and effective ways to practice mindfulness is through mindful breathing techniques. These exercises help us to focus our attention on the breath, providing an anchor for our wandering minds.
Belly breathing: Also known as diaphragmatic breathing, this technique involves taking slow, deep breaths, allowing the stomach to rise and fall with each inhale and exhale.
4-7-8 breathing: This technique involves inhaling for 4 counts, holding the breath for 7 counts, and exhaling for 8 counts, helping to create a sense of calm and relaxation.
Mindful Meditation
Mindful meditation is a practice that involves sitting quietly and focusing the mind on a specific object, thought, or activity, such as the breath. There are many different forms of meditation, but some of the most popular include:
Vipassana meditation: This form of meditation involves observing the breath and bodily sensations, as well as any thoughts or emotions that arise.
Loving-kindness meditation: Also known as metta meditation, this practice involves cultivating feelings of love and compassion for oneself and others.
Body scan meditation: This technique involves systematically focusing on different parts of the body, noticing any sensations or tension that may be present.
Integrating Mindfulness into Daily Activities
In addition to formal meditation practices, mindfulness can also be integrated into everyday activities. This can be as simple as taking a few moments to engage fully with the task at hand, whether it's washing the dishes, going for a walk, or savoring a meal.
Mindful walking: Practice being fully present as you walk, noticing the sensation of your feet hitting the ground, the feeling of the air on your skin, and the sounds around you.
Mindful eating: Take time to truly savor and appreciate each bite of food, paying attention to the flavors, textures, and smells.
FAQs
1. How long should I practice mindfulness each day?
Practicing mindfulness for just a few minutes each day can still yield significant benefits. However, as with any skill, the more you practice, the greater the benefits. You may choose to start with shorter sessions and gradually increase the time spent on mindfulness as you become more comfortable and adept at the practice.
2. Can children practice mindfulness?
Absolutely! Children can also practice mindfulness, and doing so can provide numerous benefits for their emotional, cognitive, and social development. By teaching kids mindfulness techniques early in life, they can learn to better manage their emotions, improve focus, and develop strong empathy and compassion.
3. What are the potential drawbacks or challenges of practicing mindfulness?
Practicing mindfulness may present a few challenges or drawbacks for some individuals. For instance, facing difficult emotions can be uncomfortable, but it's essential for growth. Additionally, some people might find it challenging to establish a consistent practice, which is key to reaping the full benefits of mindfulness. Lastly, when practiced incorrectly or without proper guidance, mindfulness could potentially exacerbate certain mental health issues. It's important to approach mindfulness with an open mind and consider seeking guidance from a qualified professional if needed.
4. How soon can I expect to see benefits from practicing mindfulness?
The timeline for experiencing the benefits of mindfulness varies for each individual and depends on factors such as consistency, dedication, and the specific techniques being practiced. Some people may notice improvements within a few days, while others may take several weeks or even months to see significant changes.
Conclusion
It's clear that mindfulness offers a wide range of benefits to enhance both our mental and physical well-being. By improving our mental health, focus, emotional intelligence, and overall quality of life, we can become the best versions of ourselves and thrive in every area of life.
Practicing mindfulness consistently is the key to unlocking its full potential, and by incorporating various techniques and practices into our daily routines, we can create lasting positive changes.
Mindfulness can also benefit our relationships, education, and professional lives, making it a powerful tool for personal growth and self-improvement.
So, what are you waiting for? Start your mindfulness journey today and embrace a healthier, happier, and more focused version of yourself! Remember, the more you practice, the sooner you'll begin to see the incredible benefits that mindfulness has to offer. Take it one step at a time and enjoy the journey towards a more mindful life.
I wish you the best! Fabian.
Share with your Friends: