Quiet Minds, Happy Hearts: Mindfulness In The Classroom
Welcome, dear reader! Are you ready to embark on a journey of self-discovery, growth, and peace? Then join us as we explore the magic of mindfulness in the classroom. In today's fast-paced world, it's easy to get caught up in the whirlwind of academics, extracurriculars, and technology. But what if we told you that there's a simple, powerful tool that can transform the classroom experience for both students and teachers alike? That's right, we're talking about mindfulness.
In this comprehensive guide, we'll delve into the nuts and bolts of mindfulness and how it can revolutionize the learning environment. From its benefits to practical techniques, we've got you covered. So put on your explorer's hat and let's begin this exciting adventure!
The Importance of Mindfulness in the Classroom
Mindfulness is a game-changer when it comes to creating a nurturing, productive learning environment. In a world where stress and distractions are the norm, cultivating mindfulness can help students and teachers alike to stay focused, calm, and engaged.
What is Mindfulness?
Mindfulness is the practice of paying attention to the present moment, non-judgmentally and with curiosity. It's about being aware of our thoughts, emotions, and bodily sensations without getting swept away by them. Instead, we learn to observe and accept our experience as it is, fostering inner peace and resilience.
By practicing mindfulness, we develop a heightened sense of self-awareness, which can lead to improved emotional regulation, better decision-making, and increased empathy towards others.
By practicing mindfulness, we develop a heightened sense of self-awareness, which can lead to improved emotional regulation, better decision-making, and increased empathy towards others.
Benefits of Mindfulness for Students and Teachers
The benefits of mindfulness in the classroom are truly remarkable. For students, practicing mindfulness can lead to:
Improved focus and concentration: By training the mind to stay present, students can better direct their attention to the task at hand.
Reduced stress and anxiety: Mindfulness helps students recognize and manage their emotions, promoting a sense of calm and well-being.
Enhanced emotional intelligence: As students develop self-awareness, they become more attuned to their own emotions and the emotions of others, fostering empathy and compassion.
For teachers, mindfulness can be a game-changer in managing classroom dynamics and maintaining personal well-being. Some benefits for educators include:
Increased patience and compassion: Mindfulness fosters a non-judgmental attitude, helping teachers approach challenging situations with understanding and kindness.
Improved stress management: By practicing mindfulness, teachers can better regulate their emotions and maintain a sense of calm amidst the inevitable ups and downs of the school day.
Enhanced creativity and problem-solving: A clear, focused mind is more adept at generating fresh ideas and finding innovative solutions to challenges.
Integrating Mindfulness into Classroom Curriculum
Incorporating mindfulness into the classroom can be a seamless and enjoyable process. Let's explore some effective techniques to get started.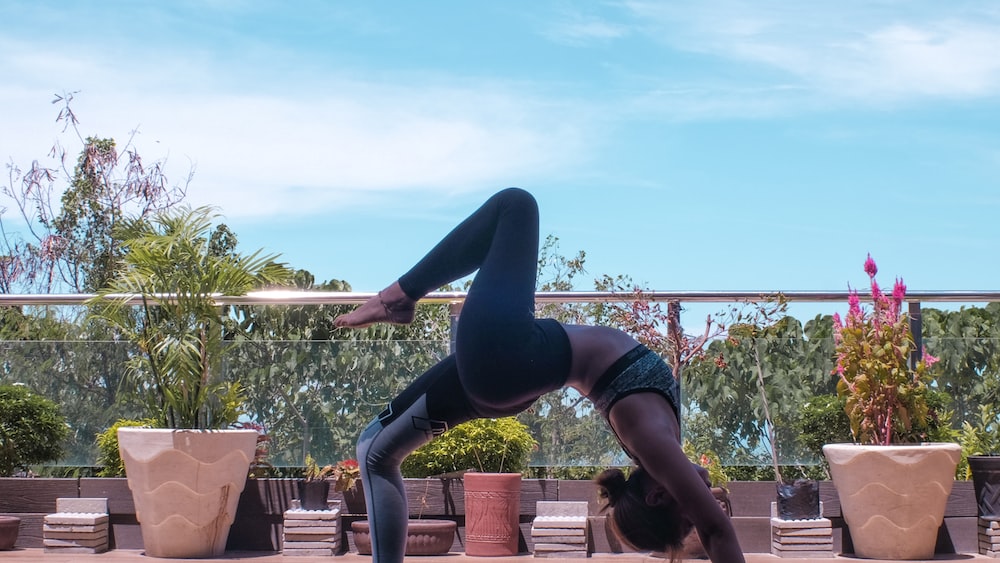 Guided Meditation and Breathing Exercises
One of the simplest ways to introduce mindfulness to students is through guided meditation and breathing exercises. These practices help students:
Calm their minds: Focusing on the breath helps to quiet racing thoughts and bring the mind to the present moment.
Regulate emotions: Deep, mindful breathing activates the parasympathetic nervous system, promoting relaxation and reducing stress.
Increase self-awareness: Guided meditation encourages students to observe their thoughts and emotions without judgment, fostering emotional intelligence.
To get started, try incorporating short, 5-minute guided meditations or breathing exercises into the daily routine. You can find numerous resources online or even create your own guided practice tailored to your students' needs.
Sensory Experiences and 54321 Check
Sensory experiences are powerful tools for grounding students in the present moment. The 54321 check is a simple, effective technique that involves:
Identifying 5 things you can see
Noticing 4 things you can touch
Listening for 3 things you can hear
Smelling 2 things you can smell
Tasting 1 thing you can taste
This exercise encourages students to engage with their environment and heightens their awareness of the present moment. It can be especially helpful for students who struggle with anxiety or restlessness.
Mindfulness Through Movement and Yoga
Movement and physical activity can be powerful catalysts for mindfulness. Yoga, in particular, is an excellent practice for fostering mind-body awareness and promoting relaxation. Consider incorporating:
Simple yoga poses: Teach students basic yoga postures that help to release tension and increase focus.
Breathwork: Encourage students to synchronize their movements with their breath, cultivating a sense of presence and calm.
Mindful walking: Guide students through slow, purposeful walking exercises that emphasize mindful movement and awareness of the body.
Incorporating yoga, breathwork, and mindful walking into your physical activity can be a powerful catalyst for mindfulness, helping to release tension, increase focus, and cultivate a sense of presence and calm.
Journaling and Gratitude Practice
Journaling is a fantastic way for students to reflect on their thoughts, emotions, and experiences. By putting pen to paper, they can gain valuable insights and cultivate self-awareness. Some ways to incorporate journaling and gratitude practice include:
Mindful reflection: Encourage students to write about their thoughts and emotions, noticing any patterns or themes that emerge.
Gratitude prompts: Ask students to list things they are grateful for, fostering positive emotions and a sense of well-being.
Creative expression: Encourage students to explore their emotions and experiences through poetry, storytelling, or drawing.
Remember, the key to a successful journaling practice is consistency. Encourage students to journal regularly, even if it's just a few minutes each day.
Creating a Mindful Classroom Environment
Now that we've explored some mindfulness techniques let's look at how to create a nurturing, mindful atmosphere in the classroom.
Setting Intentions and Goals
Setting intentions and goals can help students and teachers alike to stay focused and motivated throughout the school year. Consider the following strategies:
Daily intentions: Encourage students to set a daily intention, such as "I will be kind to myself and others" or "I will stay focused during class."
Long-term goals: Help students to identify their long-term academic and personal goals and create a plan to achieve them.
Check-ins: Regularly check in with students, reflecting on their intentions and goals and celebrating their progress.
Mindfulness Objects and Visual Aids
Incorporating visual aids and mindfulness objects in the classroom can serve as helpful reminders for students to stay present and focused. Some ideas include:
Mindfulness posters: Display posters with mindfulness quotes or reminders to breathe and stay present.
Calm corners: Create a designated space in the classroom filled with calming objects, such as cushions, soft lighting, and soothing textures.
The Role of Sound and Music in Mindfulness
The use of sound and music can be a powerful way to enhance mindfulness practices and create a calming atmosphere. Consider the following strategies:
Soundscapes: Play nature sounds, calming music, or soothing ambient tracks during mindfulness activities.
Chimes or bells: Use chimes or bells to signal the beginning and end of mindfulness exercises, helping students to refocus and transition between activities.
Enhancing mindfulness practices through the use of sound and music can be achieved by playing nature sounds, calming music, or soothing ambient tracks during mindfulness activities, or using chimes or bells to signal the beginning and end of mindfulness exercises.
Mindfulness Techniques for Different Age Groups
Mindfulness techniques vary according to the age group, so it's important to tailor your approach to the developmental level of your students. In this section, we'll explore mindfulness techniques specifically designed for elementary, middle, and high school or college classrooms. Let's dive in!
Techniques for Elementary School Classrooms
Younger students thrive on engaging, interactive, and playful mindfulness activities that cater to their shorter attention spans. A great example is the "breathing buddy" technique, where children lie on their backs with a small stuffed animal on their bellies, and focus on making the toy rise and fall with their breath.
Another popular technique is the "mindful walk", where students take a slow, silent walk around the school grounds or classroom, paying close attention to the sensations in their bodies and the world around them. This activity helps them develop awareness and appreciation for their surroundings.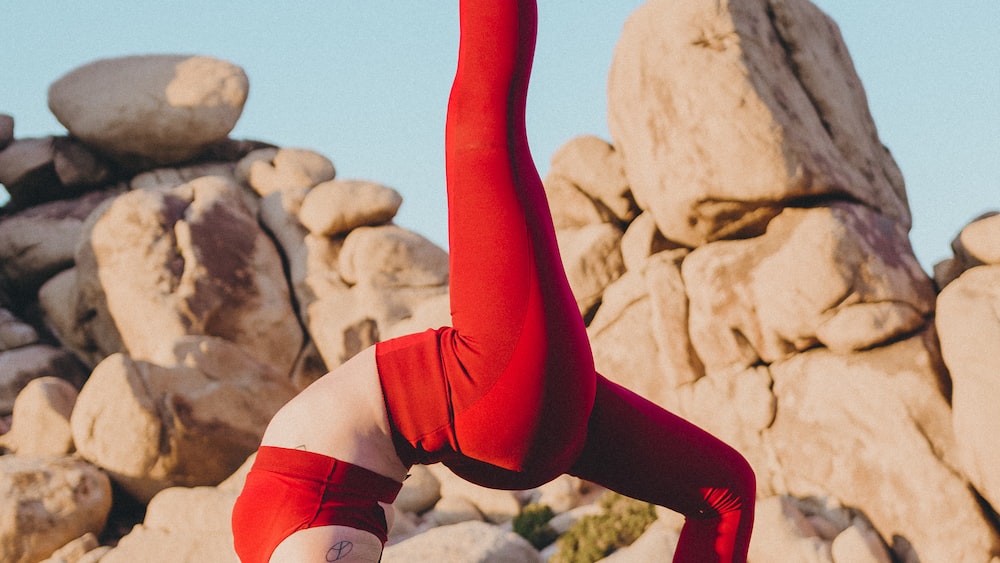 Techniques for Middle School Classrooms
Middle school students are at an age where they are more self-conscious and may be hesitant to participate in mindfulness activities. To encourage participation, try group-based practices that foster a sense of belonging and camaraderie.
Guided imagery: Lead the students through a guided visualization, such as imagining themselves on a peaceful beach or in a serene forest. Encourage them to use all their senses to create a vivid mental picture.
Progressive muscle relaxation: Have the students systematically tense and relax different muscle groups in their bodies, starting from their toes and working their way up to their head. This helps release tension and promotes relaxation.
Mindful listening: Play a piece of music or a nature sound, and have the students focus on different aspects of the sound, such as the rhythm, pitch, or texture. This encourages them to develop concentration and non-judgmental awareness.
Techniques for High School or College Classrooms
High school and college students can benefit from more advanced mindfulness techniques, as they are likely to have longer attention spans and a greater capacity for introspection. One effective method is body scanning, where students mentally "scan" their body from head to toe, noting any sensations or areas of tension without judgment.
Another technique that works well with older students is loving-kindness meditation. In this practice, students silently repeat phrases such as "May I be happy, may I be healthy, may I be safe" while focusing on themselves and others. This meditation encourages empathy, compassion, and emotional resilience.
FAQs
1. Introducing Mindfulness to Students
To introduce mindfulness to your students, start by explaining what mindfulness is and its benefits in a simple, age-appropriate manner. You may want to share some personal experiences or success stories to make it relatable. Next, establish a consistent routine and gradually introduce mindfulness techniques that are suitable for their age group. Remember to be patient and provide encouragement throughout the process, as mindfulness is a skill that takes time to develop.
2. How much time should be devoted to mindfulness practice in the classroom?
Devoting time to mindfulness practice in the classroom can vary, but it's essential to strike a balance that allows students to benefit from the practice without taking up too much instructional time. In general, setting aside 5-10 minutes per day for mindfulness activities is a good starting point.
You can experiment with different lengths of time and observe the impact on your students. Some teachers may choose to start the day with a mindfulness exercise, while others might integrate it during transitions or breaks. Ultimately, it's about finding what works best for your students and your classroom schedule.
3. Can mindfulness activities be adapted for students with special needs?
Absolutely! Mindfulness activities can be adapted for students with special needs to ensure that every learner in the classroom benefits from these practices. The key is to be flexible and creative in modifying the activities to suit the individual needs and abilities of your students. For instance:
For students with limited mobility, you can modify movement-based activities, such as yoga, to be done from a seated position or with the support of a chair.
For students who have difficulty focusing, you can provide fidget tools or sensory objects to help them engage with the mindfulness practice.
For students with auditory sensitivities, you can adjust the volume of music or guided meditations to a comfortable level, or use soundproof headphones to minimize distractions.
Remember, the goal is to create an inclusive environment where all students feel supported and empowered to participate in mindfulness activities. Don't be afraid to experiment with different strategies and collaborate with special education professionals to find the most effective adaptations for your students.
4. How can I measure the success of mindfulness practices in my classroom?
Measuring the success of mindfulness practices in your classroom can be approached in several ways. One method involves observing changes in your students' behavior, such as increased focus, improved emotional regulation, and better overall well-being.
Another approach is to gather feedback from students themselves through surveys or discussions about their experiences with mindfulness activities. Additionally, you can track academic performance and see if there's a correlation between mindfulness practices and improved grades or test scores.
Conclusion
In conclusion, mindfulness in the classroom is an essential practice that can lead to numerous benefits for both students and teachers. By integrating mindfulness into your curriculum and creating a mindful classroom environment, you can help students develop valuable life skills, improve academic performance, and foster emotional well-being.
To successfully implement mindfulness practices, consider a variety of techniques suitable for different age groups and tailor them to the needs of your students. Remember that the key to successful mindfulness practice is consistency and patience. So, don't be afraid to experiment with different approaches, listen to your students' feedback, and adjust your methods as needed.
Ultimately, the goal is to create a classroom environment that promotes quiet minds and happy hearts. By embracing mindfulness practices in your educational setting, you can cultivate an atmosphere of compassion, self-awareness, and emotional resilience that will enrich the lives of your students and pave the way for their future success.
So go ahead, take the first step in transforming your classroom into a sanctuary of mindfulness and watch as your students flourish, both in the classroom and beyond. The journey of a thousand miles begins with a single mindful breath.
I wish you the best! Fabian.
Share with your Friends: