The Dangers of Lack of Accountability in the Workplace
No organization or team can be truly successful without a high level of accountability. Unfortunately, far too many businesses today operate without it. This lack of accountability can have dangerous consequences for the company and its employees.
This blog post will explore some examples of lack of responsibility in the workplace and what you can do to overcome them.
Demotivation
Demotivation can be detrimental to any workplace, significantly reducing productivity and efficiency. Fortunately, there are some easy things employers and employees can do to combat it.
How to fix low morale:
Regularly acknowledge employees for their hard work and encourage face-to-face communication among colleagues whenever possible.
Give employees a sense of ownership by allowing them to participate in decision-making.
Fostering an environment that values kindness is paramount — create guidelines for positive interactions between coworkers, so everyone feels respected and appreciated.
These strategies can make all the difference to low morale and create a thriving work environment over time.
Vague Objectives
Having vague objectives is something no company wants to experience, especially when it comes to the success of projects. Of course, a general action plan is essential, but with no clear goals in mind, you will end up spinning your wheels and achieving little progress.
Luckily, there are ways around this tricky hurdle. Here are three tips that can help you reign in team objectives:
Firstly, keep the objectives as specific and measurable as possible. This will help clarify tasks by providing deadlines and benchmarks to hit. In addition, having metrics that a team can monitor over time allows teams to check progress and make course corrections if needed.
Second, relay important information down through all organizational chains so that expectations are aligned adequately on every level. Finally, team managers should be chosen wisely – someone with the necessary skill set and a solid commitment to their team's growth and success.
Regular communication within the team or organization is the third way of ensuring that objectives remain crystal clear. It could include weekly meetings to review goals, adjustments made, or any other crucial details related to the task. Such arrangements allow for collaboration across various departments and feedback or suggestions from every employee involved to create a sense of unity throughout the project's timeline.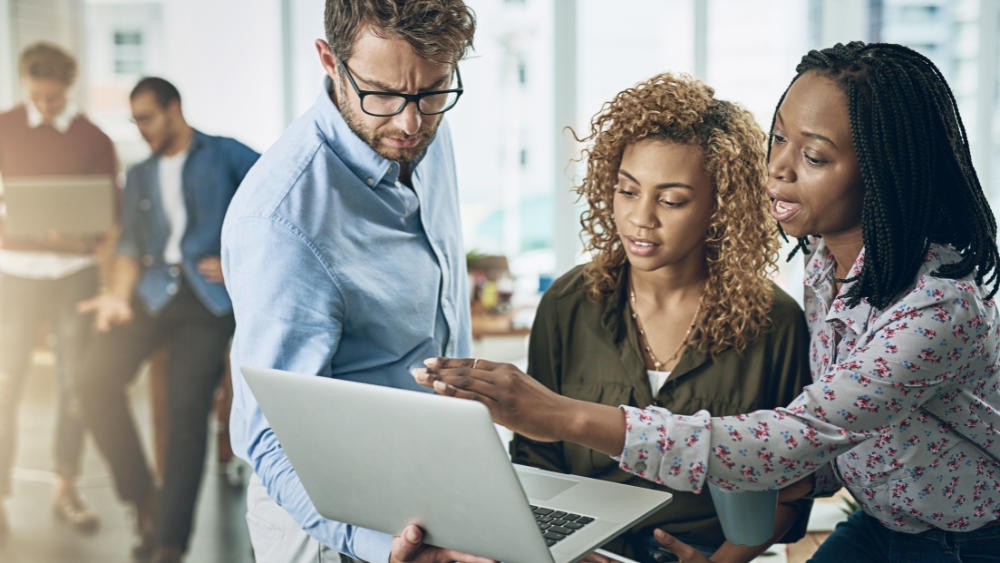 These three strategies can solve problems with vague objectives by providing leadership, structure, and accountability while ensuring everyone remains on the same page throughout any project or activity's lifecycle. With these principles firmly established, teams have a much better chance of seeing positive results quickly!
Declining Interest
The feeling of low motivation and declining interest in the workplace can be highly concerning. In addition, a lack of accountability can lead to morale slipping, causing negative staff feelings, ultimately resulting in lower productivity.
To ensure that responsibility is increased in the workplace, employers should invest time and effort into creating a culture with these three key points:
Firstly, interpersonal relationships between employees should be encouraged to create a supportive atmosphere.
Secondly, employees should also have a defined set of values, tasks, and expectations which are regularly communicated.
Finally, rewards and recognition systems are an excellent way to help foster engagement and motivate staff.
By implementing such strategies, companies will build loyalty and instill a sense of enthusiasm in their staff, leading to improved performance.
Unproductive Performance
Poor performance in the workplace often frustratingly remains, despite attempts to address it. The key may reside in understanding how a lack of accountability can hinder progress.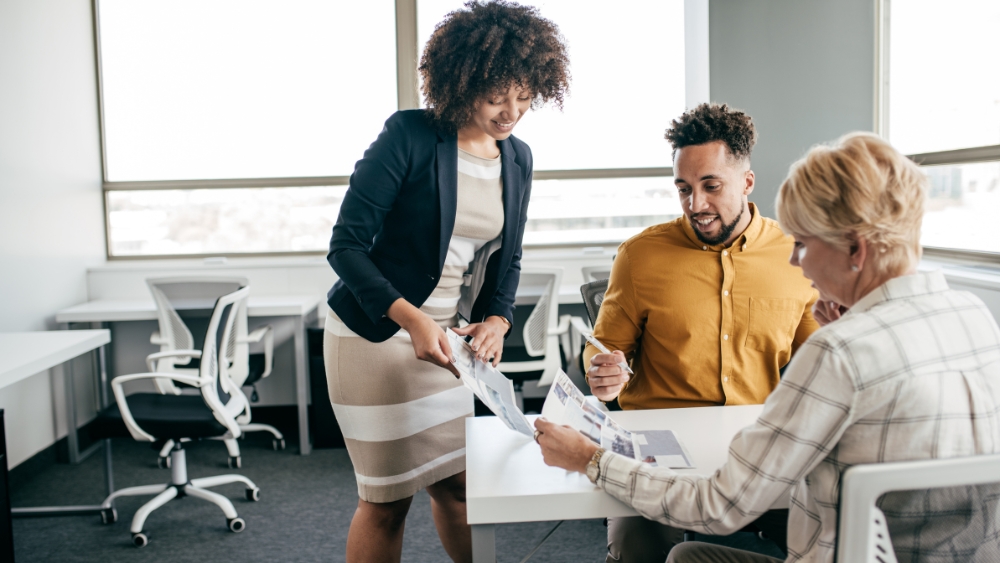 It's essential to have strategies for imposing, demonstrating, and communicating clear expectations about results to employees. Here are three ways employers can encourage accountability amongst their team:
Establish measurable objectives: Every employee should understand what they must deliver and the organization-wide standards they must meet.
Invite feedback: Often, under-performance happens because there is no sufficient feedback around performance – inviting feedback and holding employees accountable when goals don't get fulfilled is critical to success.
Identify roadblocks: Unproductive employees may lack the necessary resources or support to be successful; take time to uncover any impediments that could prevent employees from delivering quality work, then correct them accordingly.
These core ideas will ensure that accountability remains a priority within the workplace and help you avoid poor performance that derails productivity in the long run!
Doubt and Skepticism
With a lack of accountability in the workplace, doubt, and skepticism are common. If a team needs help completing given tasks to their best potential, they may question dedication and ability. This can create an unwelcome atmosphere that creates further difficulty in achieving desired results.
Having faith in yourself and your team is essential to success. To foster greater accountability among your colleagues, try these three recommendations:
First, be sure to set goals and effective deadlines. When accountability is appropriately tracked and managed, it helps ensure that everyone involved knows what they have to do. Additionally, providing specific feedback on improving performance increases understanding among team members. It emphasizes the importance of individual contributions toward achieving collective goals.
Second, if time allows for it, offer rewards for completing tasks in a timely fashion or exceeding expectations. It's important to show appreciation for those who consistently perform well; bonus points or non-monetary awards can be great incentives for motivated team players with positive attitudes!
Finally, create systems where communication can happen openly with minimal barriers, such as regular check-ins, surveys, or polls that provide feedback from all members involved in the project. This will help keep everyone informed on the progress and keep morale high while steering clear of any unnecessary doubt or skepticism between colleagues.
High Turnover Rate
A high turnover rate in the workplace can reflect a lack of accountability. It can be detrimental to an organization's bottom line. If not handled correctly, it can cause operational costs to skyrocket and reduce overall morale.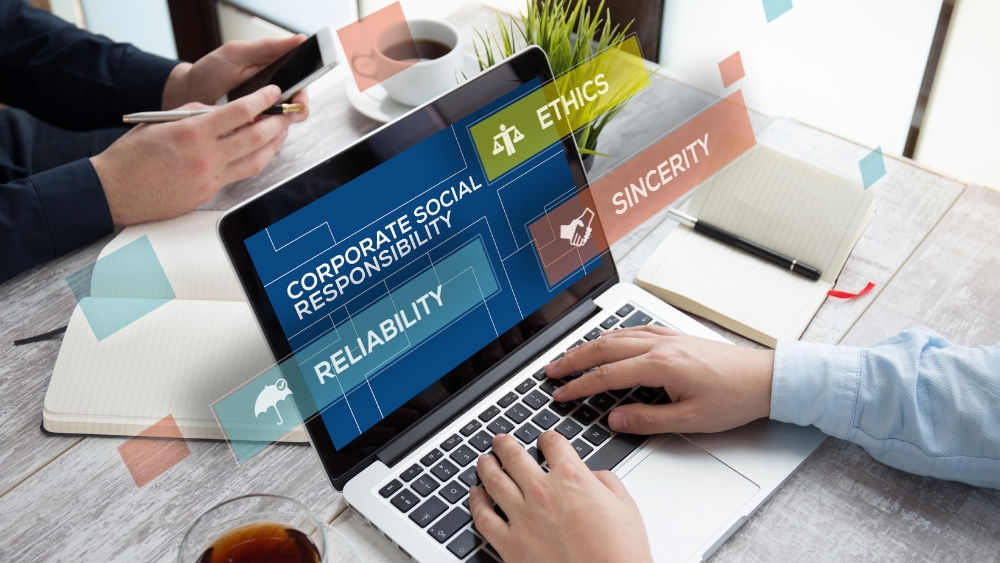 The good news is there are several ways to address a high turnover rate and ensure employees remain engaged and accountable. Here are three potential solutions that organizations should consider if they're dealing with this challenge:
Increase recognition & employee buy-in: When workers feel appreciated, they tend to become more invested in their roles and the success of their team or organization. Therefore, managers should look for opportunities to recognize hard work and excellent performance as it could help foster a positive working environment.
Establish clear performance expectations: Setting clear expectations will allow employees to understand what success looks like within their role and determine how they can use their skills to benefit their team or organization. This will also allow managers to conduct meaningful one-on-one or group conversations about expectations so everyone can meet them.
Invest in quality training: Quality training will equip your workforce with the knowledge, skills, and tools needed for success on the job. It's also essential that training programs are tailored to specific roles so that individuals can gain practical knowledge while being encouraged to participate in relevant professional development activities outside of work hours.
By implementing these strategies, organizations can improve accountability amongst their staff while minimizing turnover rates at the same time.
Summary
If you are a manager and have noticed any of these symptoms in your team, it is essential to take action quickly.
Unfortunately, these problems will not go away independently and only worsen with time. Luckily, you can take some easy steps to turn things around. You can get your team back on track and motivated again with a little effort.
I wish you the best! Fabian
Share with your Friends: