Enhancing Accountability in the Workplace for Better Outcomes
Accountability in the workplace is a powerful tool that empowers employees, fosters trust, and boosts performance. But what exactly does it mean to be accountable at work, and why is it so important? In this blog post, we'll explore the concept of accountability in the workplace, discussing how it encompasses personal responsibility, ownership of outcomes, and transparency.
You'll learn about its significant impact on organizational success and discover strategies for promoting a culture of accountability among your team members.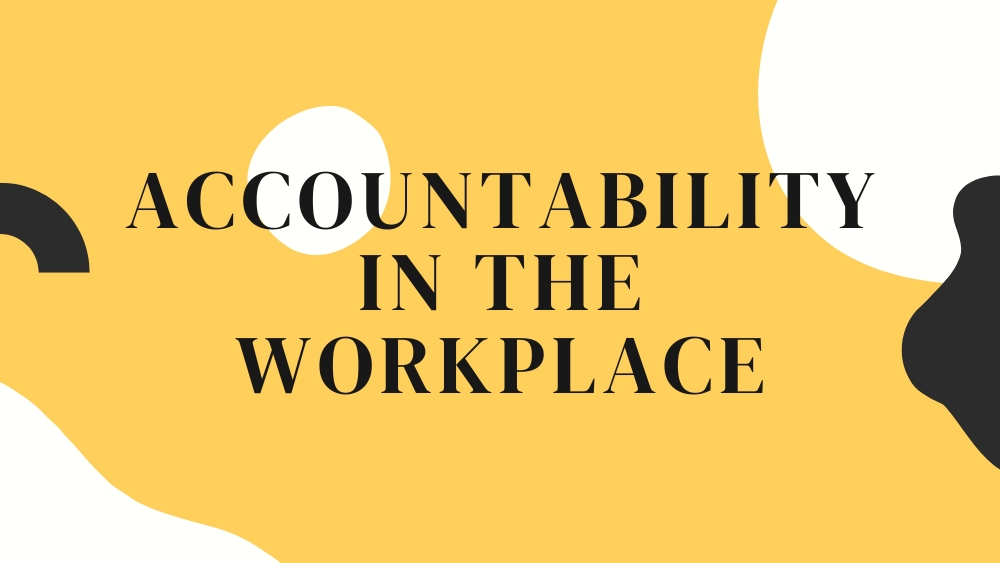 Defining Accountability In The Workplace
Accountability in the workplace refers to taking personal responsibility and ownership of outcomes while maintaining transparency about one's actions and decisions.
Personal Responsibility
As you strive to improve yourself in the workplace, it's essential to understand the importance of personal responsibility. Personal responsibility is all about being aware of your actions, behaviors, performance, and decisions and how they impact not just yourself but also your team and the overall organization.
A great example of personal responsibility can be seen when you miss a deadline on a substantial project. Instead of pointing fingers at others or making excuses for why you couldn't complete the task on time, acknowledge your failure and learn from it so that you don't repeat the same mistake in future projects.
Embracing personal responsibility will help create trust within your team while fostering a culture where everyone feels accountable for their actions.
Accountability means owning one's acts, attitudes, performance, results, and decisions.
Ownership Of Outcomes
As someone who strives for self-improvement, embracing ownership of outcomes in the workplace is an essential step toward greater accountability. This means taking credit for your successes and learning from and facing the consequences of any mistakes or shortcomings.
Cultivating this sense of ownership not only demonstrates personal responsibility but also helps build trust within teams and organizations as a whole. When everyone knows they can rely on their colleagues to own their actions – both positive and negative – it encourages open communication, fosters collaboration, strengthens relationships among employees accountable for various tasks, and ultimately contributes to improved performance at every level.
Transparency
In today's fast-paced business environment, transparency is an essential factor for personal and organizational success. As a driven individual aiming to improve yourself, embracing transparency in the workplace signifies that you are open, honest, and willing to share information with your team members.
For instance, when working on a project or collaborating with coworkers, make it a habit to communicate proactively about any issues or roadblocks faced while also sharing your progress, thoughts, and ideas.
This approach will not only keep others informed but will also inspire them to follow suit – ultimately cultivating an atmosphere of honesty and collaboration within the workforce.
By prioritizing transparency in your work life, you'll demonstrate integrity by taking responsibility for mistakes while learning from them as well.
Genuine accountability requires honesty and humility to acknowledge areas where things can improve.
Importance Of Accountability In The Workplace
Accountability is crucial in the workplace as it not only improves organizational performance but also builds trust and credibility among teams and individuals.
Improves Organizational Performance
One of the most important benefits of accountability in the workplace is improved organizational performance. When all employees take ownership of their actions and decisions, it creates a high-performing team that works together towards shared goals.
Accountability can help businesses achieve their goals by ensuring that everyone is working towards the same objectives. In addition, it promotes transparency, communication, and feedback among team members, which fosters a culture of trust and credibility.
For example, if an individual has been assigned a task with measurable goals but fails to deliver on time or does not complete it satisfactorily, holding them accountable for their actions will allow them to recognize where they went wrong and work to improve in the future.
Builds Trust And Credibility
Building trust and credibility is a crucial benefit of accountability in the workplace. When team members take ownership of their responsibilities and outcomes, it shows that they are committed to achieving their goals.
They become reliable and trustworthy individuals who can be counted on to deliver quality work consistently over time.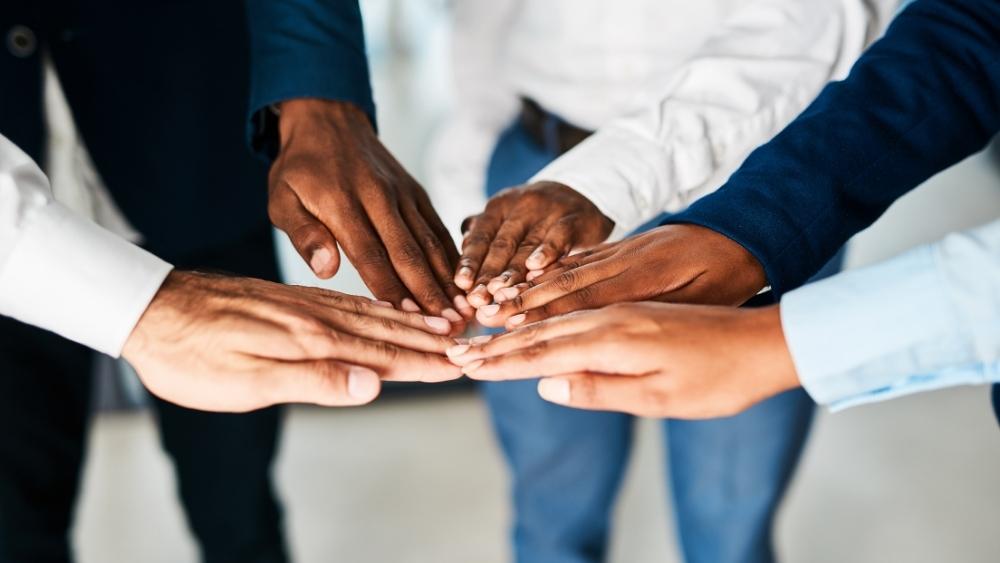 An example of how accountability builds trust could be seen in project management. Suppose you are leading a team tasked with delivering a presentation to stakeholders. If every person on your team takes ownership of their individual tasks, communicates effectively, and delivers their best work, then the entire group's efforts will lead to a successful outcome.
In short, when people take responsibility for themselves and communicate honestly with others, it fosters an environment where individuals feel comfortable being vulnerable without fearing negative repercussions or judgment from colleagues or superiors.
Promoting Accountability In The Workplace
To promote accountability in the workplace, it's crucial to clarify roles and expectations, encourage communication and feedback, and recognize and reward accountability.
Clarify Roles And Expectations
I know from experience that it can be challenging to understand what is expected of you in the workplace. So here are some steps I take to clarify roles and expectations and improve my accountability:
Ask questions: If I'm unsure about a task or project, I ask for clarification from my manager or team leader. This helps me understand what is expected of me and ensures that we are on the same page.
Set measurable goals: Setting achievable goals with clear deadlines helps me stay accountable for my work. In addition, it allows me to track my progress and ensure that I am meeting expectations.
Review job descriptions: Understanding my job description and how it aligns with organizational goals gives me a better understanding of my role and responsibilities.
Participate in team meetings: Attending regular team meetings helps me understand what others are working on, their roles, and how we can collaborate to achieve our goals.
Communicate openly: Be open about your capabilities, workload, and limitations. This helps managers assign tasks more effectively, ensuring that everyone has workable targets they're responsible for achieving.
As an employee accountable for results, it's essential to have a clear understanding of your role within the larger organization – defining your roles will set you up for success by giving you a roadmap to follow while reducing opportunities for mistakes or poor performance later on.
Accountability in the workplace means showing up and accomplishing tasks.
Encourage Communication And Feedback
I believe that communication and feedback are critical elements in promoting accountability in the workplace. To foster a culture of accountability, I suggest you:
Set clear expectations for communication and feedback
Encourage open and honest communication between team members
Offer constructive feedback to employees on their performance
Provide actionable feedback that employees can use to improve their work
Celebrate successes with positive feedback
Encourage employees to ask for help when needed
Research shows that encouraging regular communication and providing actionable feedback is one of the most effective ways to promote accountability in the workplace. When team members feel comfortable speaking up and sharing their opinions, they become more invested in the success of the organization.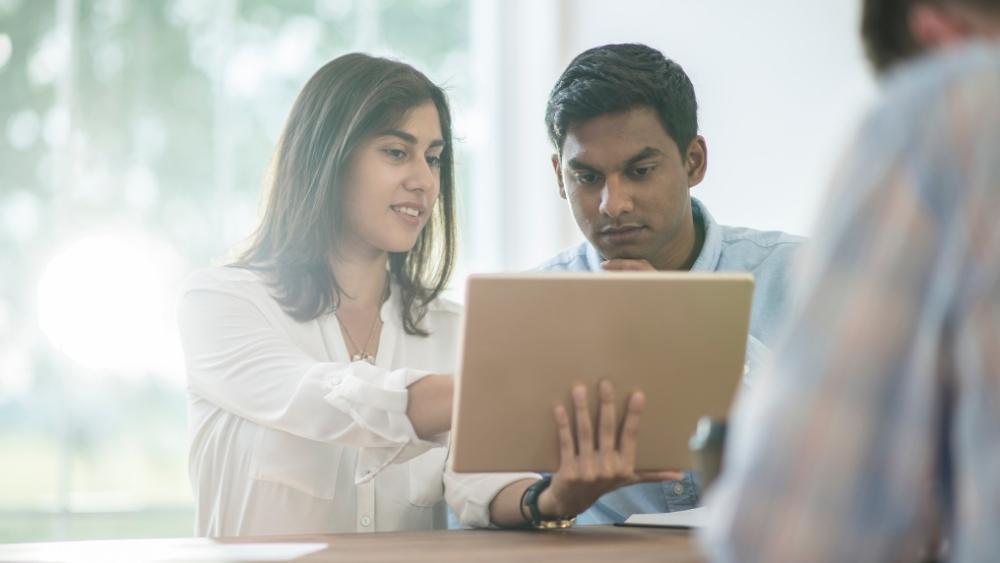 Moreover, offering both positive and constructive feedback can help employees learn from past successes and failures, leading to improved performance over time. By cultivating a culture of accountability through open communication and productive feedback, businesses can not only meet their goals but also create a supportive environment where individuals feel valued and motivated to go the extra mile.
So if you want to improve your own level of personal accountability, start by fostering strong lines of communication with your colleagues. Collaborate openly, offer constructive criticism when appropriate, and be open to receiving feedback yourself.
With this proactive approach to communication at work, you'll be well on your way to becoming a more accountable individual – someone who takes ownership of projects, welcomes feedback, learns from mistakes, and contributes positively to your team's overall success.
Recognize And Reward Accountability
I've found that recognizing and rewarding accountability is a crucial step in promoting accountability in the workplace. Here are some ways to do so:
Acknowledge effort: Take the time to acknowledge an employee's hard work, especially when they go above and beyond expectations. This can include a simple "thank you" or a public shoutout in a team meeting.
Celebrate successes: When individuals or teams achieve their goals, celebrate their success! This can be as simple as bringing in snacks or having a team outing.
Provide growth opportunities: Reward employees by offering them opportunities for growth and advancement within the company. This could be through training programs or promotions.
Set tangible rewards: Consider offering bonuses or other tangible rewards for those who consistently exhibit accountability and exceptional performance.
Encourage peer recognition: Create a culture where teammates recognize each other's efforts and hold each other accountable for their contributions to the team's success. Consider implementing a peer recognition program to facilitate this.
Remember, recognizing and rewarding accountability not only promotes individual growth but contributes to a positive workplace culture that benefits everyone on the team.
To promote accountability, expectations should be made clear, work-tracking tools should be utilized, and smart goals should be created.
FAQs:
1. What is accountability in the workplace?
Accountability in the workplace refers to employees taking ownership of their responsibilities and actions, following through on commitments, and being responsible for the outcomes of their work.
2. Why is accountability important in the workplace?
Accountability helps to cultivate a culture of trust and responsibility within an organization. It promotes productivity and collaboration and ensures that individual goals align with organizational objectives.
3. How can managers encourage accountability among employees?
Managers can encourage accountability by setting clear expectations from the outset, holding regular check-ins or review sessions to track progress against shared goals, recognizing successes as well as areas for improvement when they arise, and providing training or resources where needed so that people have what they need to succeed at their jobs.
4. What are some common barriers to achieving accountability in the workplace?
Common barriers include lack of clarity around roles and responsibilities with team members unsure about who should be doing what; poor communication within teams; lack of access or knowledge about available resources needed for success; unclear performance metrics contributing towards diffuse company-wide sense job tasks which may lead burnout if not addressed quickly enough.
Conclusion
Accountability in the workplace is a critical element that contributes to organizational success. It involves taking personal responsibility, owning outcomes, and fostering transparency in communication and feedback.
Businesses benefit from a culture of accountability because it improves performance, builds trust among employees, and creates opportunities for growth. However, promoting accountability requires clear roles and expectations coupled with recognition and rewards for responsible behavior.
Making yourself accountable means being committed to your work by setting measurable goals that are achievable within a specific timeline.
I wish you the best! Fabian.
Share with your Friends: