Harnessing Personal Accountability for Success and Growth
Each of us has aspirations to accomplish in our lives, from shedding pounds and getting healthier to running a marathon or launching a business. As much as these things may seem difficult to do on our own, we need to take full personal accountability if we are going to make them come true.
By taking personal responsibility – acknowledging our role in our actions and their results – no dream is too big or too small. Discovering how to foster self-accountability is the key to achieving all of your ambitions!
Here, you'll find the necessary tools and knowledge needed to unlock this invaluable ability.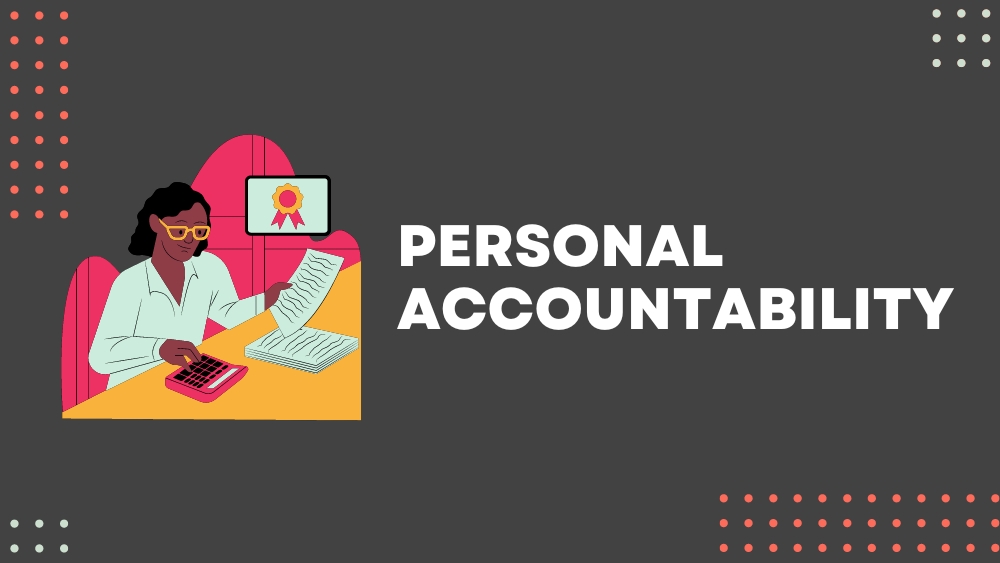 What is Personal Accountability?
Personal accountability is a responsibility to perform or accomplish tasks and goals set out by oneself or others. It involves having ownership of your actions, behaviors, and outcomes. Becoming personally accountable requires honesty, integrity, and commitment to the goal.
Personal accountability means taking full responsibility for yourself – your thoughts, words, and actions. This means you must be honest with yourself about personal goals and objectives and accept personal responsibility for the outcomes of any situation.
Personal accountability is beneficial not only in personal matters but also in professional contexts. Companies look for employees who take personal accountability seriously when handling tasks or projects and can take personal ownership of their work to deliver the best results.
Personal accountability is taking ownership of one's actions and their consequences.
What Are the Benefits of Personal Accountability?
There are many benefits of personal accountability, including the following:
Increased personal responsibility
When we take personal accountability, it helps us to be solely responsible for our actions and decisions. This encourages personal autonomy and the development of a strong work ethic.
Improved focus on results
By taking personal accountability, we can focus on achieving specific goals or tasks and measure our progress against these objectives.
A strong sense of purpose
Taking personal accountability gives us a clear purpose and direction to reach the goals we have set for ourselves, which can motivate us to stay on track and continue striving toward them.
Improved self-discipline
Taking personal accountability teaches us discipline and self-control, which can help us stay organized and on task in the workplace.
Overall, personal accountability is a powerful tool that can be used to enhance personal development and increase professional success. We can foster personal growth and strengthen our relationships with others by holding ourselves accountable for our actions.
Taking personal accountability helps us to become more responsible, focused, and purposeful in our personal and professional lives.
Stronger personal relationships
By taking personal accountability, we demonstrate reliability and trustworthiness to those around us, which can help strengthen personal relationships inside and outside the workplace. This is beneficial since it encourages mutual understanding between individuals and can help to create a more productive work environment.
Personal accountability also allows us to be more open and honest with those we interact with, which is essential for building strong personal relationships.
Improved problem-solving skills
Taking personal accountability helps us to think critically and look at challenges objectively so that we can find more effective solutions. This can help us to be better problem solvers and make informed decisions in any situation.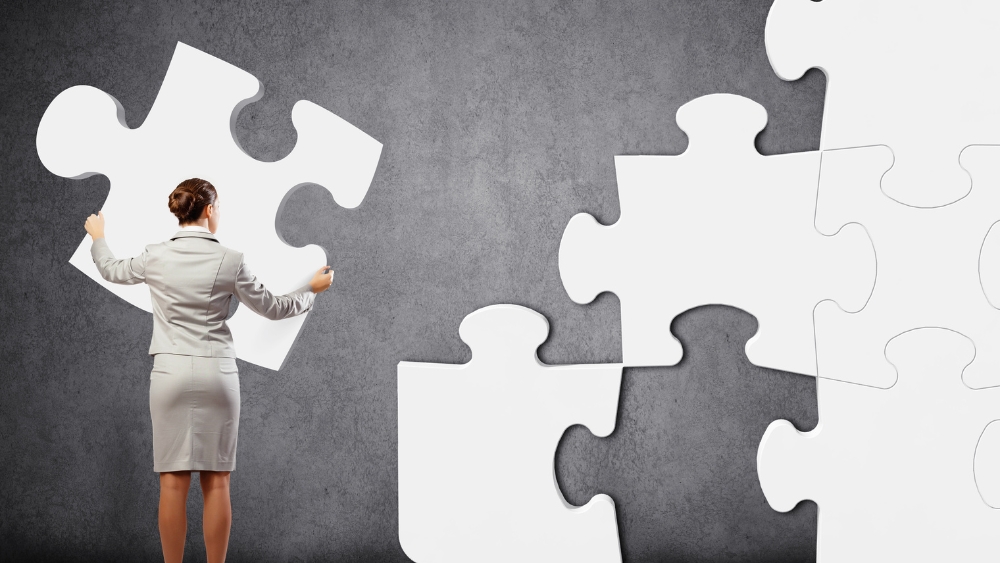 Enhanced personal growth
When it comes to enhanced personal growth, the biggest thing we need to understand is this: it starts and ends with us. We have the power to create positive change in our lives, but it's up to each of us to take responsibility for our own growth and plan actions.
To reach new levels of success and self-fulfillment, set goals that are meaningful to you; get organized and make progress towards accomplishing them every day. Then, as you keep going along your journey, look back at how far you've come; this will energize and motivate you even further!
By continually forging ahead and finding joy in taking meaningful steps forward, I believe we can all shape our lives as we want them to be.
Improved communication
Improved communication is a valuable asset and one we can all work on to become better communicators. However, when it comes down to it, personal accountability is key – you have to own your words and ensure that they are being used effectively and responsibly.
It's so important to think before you speak to ensure that your message is being communicated as intended without getting sidetracked or jumping to conclusions. This means listening attentively and remembering body language's power when communicating with others.
It's our responsibility as individuals to create a safe space for honest, open communication with each other.
Increased productivity
Taking personal accountability helps us to stay organized and focused, which can lead to increased productivity in the workplace. In addition, by being aware of our personal goals and objectives, we can better prioritize our tasks and manage our time more efficiently.
This can help us take on more responsibilities and promptly complete projects. Additionally, taking personal accountability allows us to be more mindful of our assigned tasks, which can help us stay on track and remain productive.
Ultimately, personal accountability is an important tool that can help us to reach our personal and professional goals. We can foster personal growth, strengthen relationships with others, and increase productivity by taking personal accountability for our actions and decisions. Taking personal accountability is an empowering tool that can help us become more successful.
4 Behaviors that Can Help You Demonstrate Personal Accountability
1. Understand Your Role in the Situation:
You must first understand your stake in the outcome to demonstrate personal accountability. Ask yourself: What is my role in this situation? How can I join forces to make a real difference?
2. Take Ownership:
Being accountable means taking ownership of one's actions and decisions. It would help if you accepted responsibility for all outcomes associated with your choices, whether or not they are successful.
3. Communicate Effectively:
Good communication is essential for personal accountability. When you know what's expected of you, staying on track and completing your tasks accurately and efficiently becomes much more accessible.
4. Be Quick to Apologize:
Personal accountability also means apologizing quickly when you make a mistake or fail to meet expectations. Being able to admit when you are wrong and taking responsibility for your actions shows maturity and humility – two key elements of personal accountability.
By demonstrating these behaviors, you can show ownership over your work and take full responsibility for the outcomes. Personal accountability is key for any successful team and can help lead to more positive results.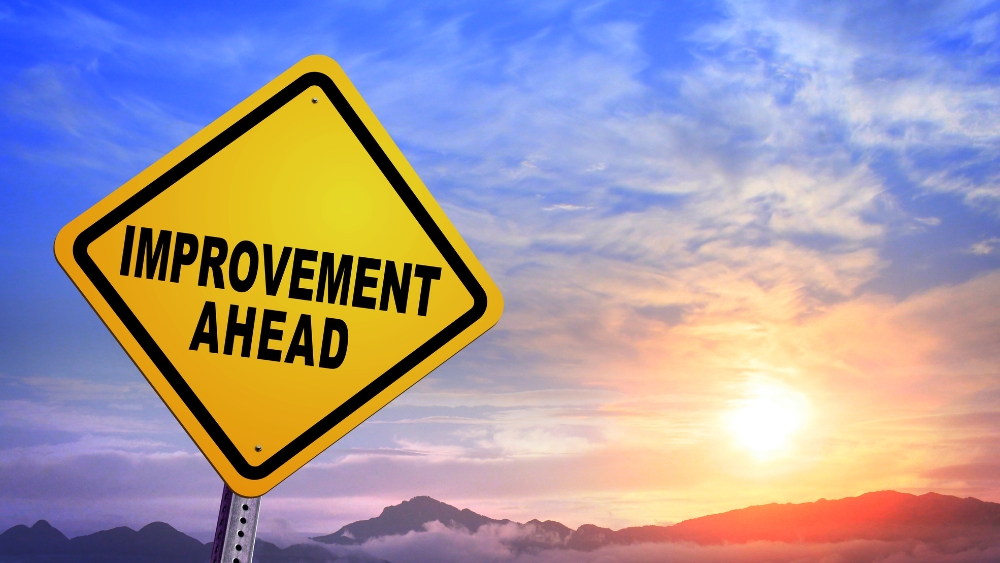 How to Improve Personal Accountability
Personal accountability is critical to achieving success in any endeavor. It means taking ownership of our actions, successes, and failures. Personal accountability requires us to take the initiative, be honest with ourselves and others, display integrity, and have the courage to learn from mistakes. Here are five steps to help you become more responsible:
Begin by creating specific, measurable goals that you want to achieve. This will give you something to strive for and help keep you accountable.
Track your progress regularly to see how far along you are on achieving each goal. This will also assist in pinpointing areas where you may need to refine or tweak your strategy.
Don't blame anyone else when something goes wrong – take responsibility for your actions and results.
Personal accountability means being open to change and willing to adapt as needed. Instead of getting stuck in the same routine, look for ways to improve or try something new.
Ask for feedback from a trusted colleague or mentor to get an objective perspective on how you're doing. By following this advice, stay on track with your aspirations and make the essential modifications required for success.
We can develop personal accountability by setting clear goals, establishing routines and habits, being honest with ourselves and others, and taking responsibility for our actions and outcomes.
FAQ's
What is an example of personal accountability?
An example of personal accountability is setting and taking responsibility for achieving goals. This means recognizing that you are accountable for your actions and results and striving to reach your goals. In addition, personal accountability helps to build trust in relationships with others, as people know that when they depend on you, you will be reliable.
Is personal accountability a skill?
Yes, personal accountability is a skill that can be developed. It requires self-discipline and commitment to take ownership of your actions and results and be honest with yourself about your successes and failures.
Personal accountability can be learned through practice and by setting measurable goals that are achieved over time. With the right attitude and approach, anyone can develop the skills to become personally accountable.
Is accountability your responsibility?
Yes, accountability is your responsibility. Personal accountability requires taking ownership of any situation's actions and results. This means that even if something doesn't go as planned, you are still responsible for ensuring it gets done in a way that meets your standards.
Is accountability ethics or values?
Yes, personal accountability is a value and ethical behavior. It means that you take responsibility for your actions and results, which shows a commitment to integrity, honesty, and respect for yourself and others. Personal accountability also goes hand in hand with trustworthiness and reliability in relationships with people around you.
Is accountability a right?
No, accountability is not a right.
Conclusion
It is important to remember that the success of any endeavor, whether it be personal or professional, starts and ends with you. Finding clarity in your thoughts, taking responsibility for your actions, setting realistic goals, and measuring your progress, are all key components for a successful outcome.
Don't let fear of failure stand in the way of achieving your dreams. Instead, face it full-on – with accountability. The rewards will be far greater than you ever imagined! Take the lead when it comes to learning and growing as an individual; view every challenge as an opportunity to improve yourself even further.
Finally, don't forget to enjoy the process – life isn't solely about the destination but also all of the amazing experiences along the journey! When we embrace personal accountability, anything is possible
I wish you the best! Fabian.
Share with your Friends: