Uncover The Key To Trustworthiness In Leadership
Greetings, fellow explorers on the path of self-discovery. Today, our journey takes us to the fascinating land of leadership. More specifically, the realm of trustworthiness in leadership. A vast country, rolling with hills of transparency, valleys of sincerity, and rivers of reliability, where the air is heavy with the scent of authenticity. Now, wait a minute, you might think, I'm getting carried away here, likening leadership traits to geographical landscapes. Well, they're not that different, you see. Many of us embark on a leadership journey without a map, stumbling into faux pas ravines, wading through incompetence swamps, or circling around and around in the fog of ambiguity.
So, how do we navigate this complex terrain of leadership? Is there a compass to prevent us from getting lost? Yes, there is – trustworthiness. Amidst the wilderness of leadership attributes, trustworthiness stands out as an essential quality. It's like the North Star, providing guidance and direction, yet ironically, it's often one of the most neglected. It's time for that to change. It's time to face head-on into the wind of leadership challenges, quiver our whiskers, twitch our noses and explore the concept of trustworthiness in leadership in all its depth. Are you ready? Let's venture forth into this complex territory together.
The Essence of Trustworthiness in Leadership
Trustworthiness in leadership is an attribute at the heart of the matter. It's the sweet, juicy apple amongst the fruits of leadership qualities. As raw as a gala apple, as crisp as a granny smith, yet sometimes, as bitter as a crabapple. Stay with me here, I have a point to make. Like an apple, trustworthiness can be sweet, refreshing and nourishing. Still, when it's not quite ripe, it can leave a foul taste, impacting everything from team morale to overall organizational performance.
Defining Trustworthy Leadership
If trustworthiness were a picture, what would it look like? Imagine, if you will, a rock-solid lighthouse standing resolute against crashing waves. Much like that lighthouse, a trustworthy leader is reliable, consistent, and unfaltering, a beacon that guides and shelters others amidst turbulent business environments. But a trustworthy leader is more than just a lighthouse. If we delve a bit deeper, like an archaeologist meticulously brushing away layers of sand from a precious artifact, we find other essential characteristics. Traits such as authenticity, honesty, and empathy, integrity, transparency, and accountability are all part of the colorful mosaic of trustworthiness. Think of these traits as the diverse building blocks of a LEGO palace, each one distinct, yet all interlocking perfectly to form a colossally impressive structure. That's trustworthy leadership for you!
What does trustworthy leadership not look like? Picture a sandcastle built too close to the sea. Despite its grandeur, it can't withstand the tide and quickly crumbles. Similarly, leadership without trustworthiness is like that sandcastle, promising at first glance, but it lacks the resilience to withstand the relentless waves of challenges, leading to disillusionment and disappointment.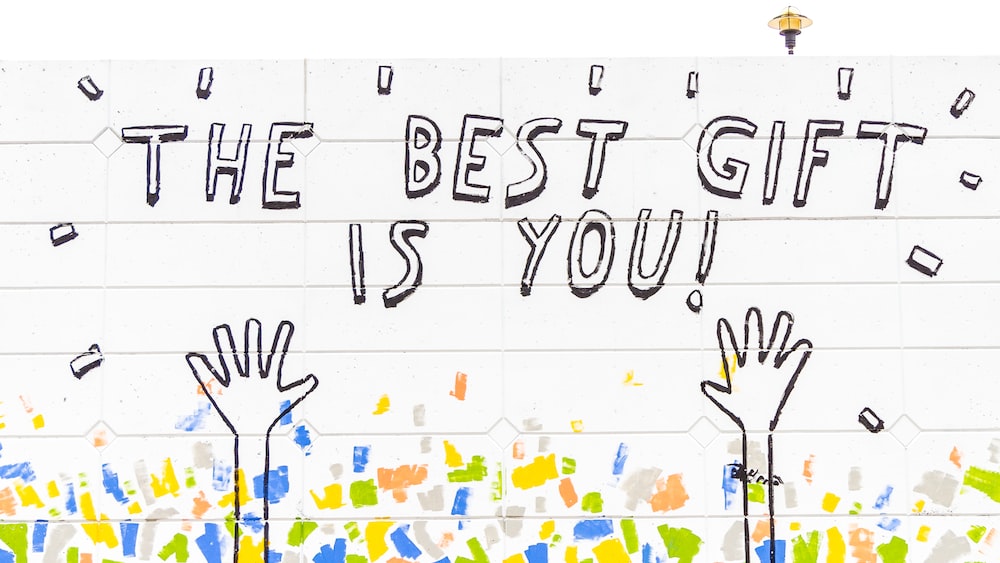 A trustworthy leader is like a rock-solid lighthouse, reliable, consistent, and unfaltering, guiding and sheltering others amidst turbulent business environments.
The Importance of Trustworthiness in Leadership
Underemphasizing the importance of trustworthiness in leadership is like neglecting to water a plant. Sure, it may survive for some time, but eventually, it begins to wilt. When trust isn't fostered and cultivated, leadership responsibilities fall flat. They become as hollow as my attempts to stick to a new year's diet resolution – let's not dwell on my fondness for chocolate-chip cookies.
When a leader shows trustworthiness, they create an environment of certainty and security, where team members feel valued, respected and free to take calculated risks. It strengthens the bond between leader and followers and is akin to superglue, holding together the varied elements of teamwork, loyalty, collaboration, and productivity.
On the other side of the coin, the absence of trustworthiness leads to a leadership style that's as effective as a chocolate teapot. Trust deficits result in skepticism, doubt, and low team morale, impeding overall performance. So, etching trustworthiness into the fabric of leadership isn't just beneficial – it's absolutely paramount.
Characteristics of a Trustworthy Leader
So what makes a leader trustworthy? Let's dive into the nitty-gritty and dissect these qualities, much like a frog in biology class, except without the formalin smell and squirmish feelings.
Consistency and Reliability
The first quality of a trustworthy leader we'll dissect is consistency and reliability. Consistency in leadership is like your beloved grandmother's apple pie recipe – no matter what, it tastes the same delicious way every time. And reliability? It's like that blanket you can always find at the foot of your bed, ready to keep you warm on a cold night.
When leaders demonstrate consistency and reliability, they become predictable in the best sense. Like sunrise and sunset, these leaders are counted on to react in a specific way, transforming the uncertainty of leadership into something as familiar and comfortable as your favorite pair of socks. It doesn't mean they're as predictable as a three-ingredient recipe, rather, it means people can trust them to act and react in ways that align with their demonstrated values and principles consistently.
Empathy and Understanding
Next, we turn our attention to empathy and understanding – qualities as comforting as hot cocoa on a blistering winter day. Imagine if leaders were as understanding and empathetic as your best friend savvily nodding at your long, drawn-out explanations of why you should (or shouldn't) buy that expensive coat. They wouldn't just respond. They'd listen, ponder, and respond in a way that assures you they genuinely understand where you're coming from. Doesn't that sound ideal?
Well, such is the magic of empathy and understanding. Leaders who exude these qualities are like trusty co-pilots, acute in their perception, swift in their responsiveness, and steadfast in their support. They understand their people's needs and emotions and use this knowledge to create a nurturing, inclusive environment where everyone feels heard and valued. These leaders hold the leadership steering wheel with a firm yet sensitive grip, steering their teams through stormy seas to the safe shores of understanding and empathy.
Confidence and Competence
Now, let's talk about confidence and competence, because aren't they as inseparable as yin and yang? Leaders who embody these qualities seem to have a boundless well of expertise, and the zeal to inspire others with their knowledge, like that avid gardener you know who can wax lyrical about every plant species. That hawk-eyed determination that echoes in their every command – ah, it's the stuff of legends! Wait a minute, did I just romanticize leaders? Well, excellent leaders kind of deserve it, don't they?
Truthfully, confidence and competence are integral to trustworthiness in leadership. Without them, leaders are like ship captains who don't know how to navigate the waters – would you trust them to steer the ship effectively? Likely not. Competence is the compass that guides their decisions, and confidence is the sail lifting them towards their goals. Together, they empower leaders to inspire trust, ignite dynamism, and instill a sense of security within their teams.
Grace Under Pressure
Our dissection tour of trustworthiness concludes with grace under pressure. You know that person who maintains coolness when an unexpected guest drops in, effortlessly whipping up a feast fit for a king? Now imagine leaders exuding similar grace under pressure, managing crises with a level-headedness that soothes turbulent circumstances like a melody in a hectic rock concert.
Leaders who demonstrate grace under pressure not only radiate calmness but also show resilience. They portray a tranquil surface while paddling furiously underwater – except they make it look effortless. Their calmness becomes contagious, steering teams away from panic and inspiring a collective resolve to weather any storm. This quality, my friends, is the crowning jewel in the tiara of trustworthiness – a quality that convincingly showcases leaders' ability to handle unforeseen challenges with poise and assurance.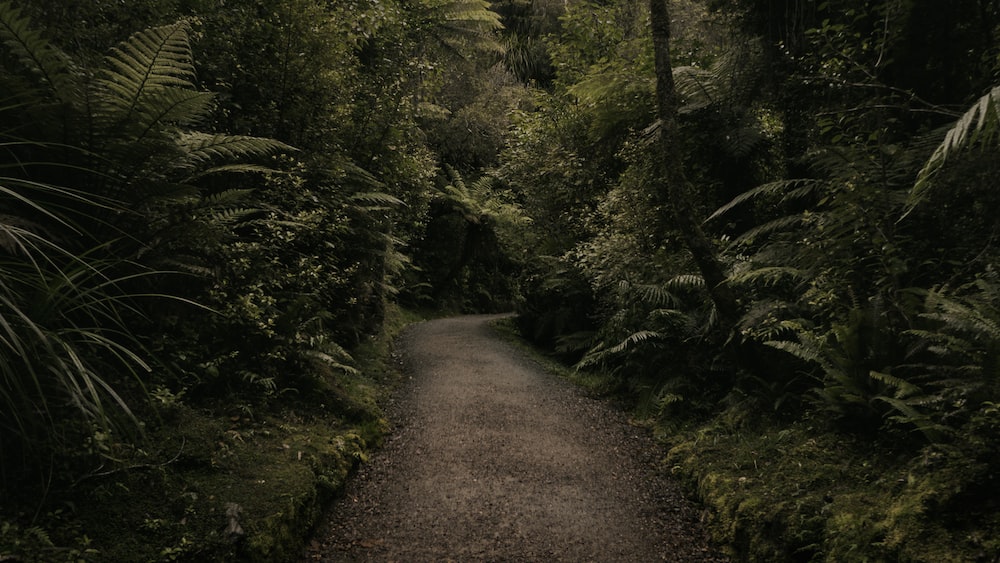 So, there you have it. The anatomy of a trustworthy leader – consistency and reliability forming the sturdy skeletal structure, empathy and understanding shaping the nurturing heart, confidence and competence building the cognitive capacity, and grace under pressure defining the calming nerve center. It's a wonderous creature, this trustworthy leader, isn't it?
Leaders who demonstrate grace under pressure not only radiate calmness but also show resilience.
Building Trustworthiness as a Leader
Trustworthiness in leadership can feel like trying to balance on a slender beam while juggling flaming torches. Jokes aside, building trust really involves nurturing not only the image but the truth of reliability, authenticity, and integrity. Let me spill the beans on how you can garner trust from your employees into your strategic leadership kit. Hold onto your hats because we're diving deep into the unpredictable ocean of leadership trustworthiness.
Establishing Clear Roles and Systems
Clear Roles: One can liken this to a theatrical performance where every actor knows their part. As a leader, your first task is to assign clear roles. This gives a sense of security to your employees – a marked path in the wilderness of the workplace.
Structured Systems: After roles, think of implementing a structured system as laying down the road on which your employees can travel. Be it communication channels or decision-making procedures, clear systems allow participants to navigate their roles confidently. Organized chaos may sound romantic only in high fantasy novels, but believe me, not in workplaces.
Demonstrating Follow-through
Make Promises You Can Keep: When it comes to trustworthiness in leadership, actions indeed speak louder than words (cliché alert). Be like the pizza delivery guy who brings hot pizza in 30 minutes, or it's free. Your employees will, over time, trust you to follow through on your commitments.
Consistently Showcase Commitment: Another aspect, and I'm not mincing my words here, is showing consistency in your commitment. Be as consistent as the avocado on a millennial's toast. It's not just about keeping promises but also manifesting unwavering dedication to the team's progress.
Delegating Effectively
Now, here's the thing about delegation – it's like handing over your favorite teddy bear to your baby sibling. You might have an urge to hover (don't deny it). But resist, and trust your capable team members. Why, you ask?
Building Individual Confidence: When you delegate tasks to your employees, they get a chance to rise to the occasion, growing their skills, and drumroll their confidence.
Encouraging Trust: Delegating tasks to your team isn't just about managing workload. It's also your way of saying, "I trust you." It's a simple formula: you trust them, they trust you!
Oh, the Team Spirit: When everyone is stakeholding a piece of the project puzzle, it naturally engenders a sense of unity. It's like setting the stage for a choir – each lends their voice to create a holistic melody.
Sharing Credit and Taking Blame
Folks, here we are – the final frontier of trustworthiness in leadership. Strap yourselves in because this might be the toughest yet the most rewarding part of our journey.
Sharing Credit: Sharing credit is akin to handing out pieces of your birthday cake. Yes, it's your cake, but you're happy to share that joy with others. Similarly, when the team does well, they should reap praises. This isn't just about playing nice but creating a positivity-infused work environment.
Taking Blame: On the flip side, if things take a Tuscan Raider-like detour southwards, wielding your authority to bear the brunt shows your employees, you have their back.
The Balance Matters: Now here's the kicker – it's essential you strike a balance between these two. Celebrate victories together, shoulder responsibilities together, and voila, you have a smitten team delighting in your trustworthiness in leadership!
Striking a balance between sharing credit and taking blame is essential for creating a positive and trusting work environment as a leader.
The Impact of Trustworthy Leadership
Like ripples on a gentle pond, the effects of trustworthy leadership extend far beyond the leader-employee relationship. Trust in leadership can transform the spider-web tapestry of team dynamics, bolster the performance parameters, and even play a knight-in-shining-armor role in crisis management.
Influence on Team Dynamics
Trustworthiness in leadership can be the secret sauce that takes your team's dynamics from "meh" to "marvelous!"
Positive Interaction: Once trust is established amongst team members, the communication flow is more open and constructive. It's like upgrading from a clunky old telephone to a sleek smartphone.
Strengthening Bonds: When the leader is trusted, it creates a sense of security within the team, encouraging unity. It's like being part of an amazing road trip journey; the adventure becomes more meaningful with people you trust.
Effect on Organizational Performance
Now, let's examine how a high trust quotient can impact the performance. Question is, does trustworthiness in leadership matter?
Increased Productivity: Trust in leadership can propel productivity as team members become more engaged and committed. Think of it as Tesla's ludicrous mode where 0 to 60 doesn't take long.
Employee Retention: When employees trust their leaders, it enhances their job satisfaction and discourages CV swaying tendencies. Nobody, after all, wants to jump ship from a smooth-sailing vessel.
Customer Satisfaction: Finally, an organization with a solid foundation of trust invariably impacts customer satisfaction – kind of like how happy chefs often mean tastier meals.
Role in Crisis Management
In times of crisis, a trustworthy leader is, well, pretty much a superhero sans a fancy costume (unless you like capes at the workplace).
Promise of Stability: When things go awry, trust in leadership provides a sense of security to employees, like hot cocoa on a rainy day. Trustworthy leaders are effective crisis managers; they offer stability amidst tumult.
Clear and Honest Communication: During challenging periods, clarity is just as soothing as a lullaby. A trustworthy leader maintains transparency, thereby reducing panic and misinformation.
Sense of Hope: Lastly, a dependable leader can inspire hope, even when the situation is more "winter is coming" than a jaunty summer picnic. As they say, if winter is here, can spring be far behind?
Case Studies of Trustworthy Leadership
In the bridge-building journey of leadership, some leaders have written their names in gold, earning accolade and respect for the unyielding trustworthiness they exhibited. These are the ones who walk the walk, talk the talk, and assertively live out the core values that make them reliable, admirable stalwarts in their fields. Their stories offer invaluable lessons, providing indisputable proof that trustworthiness in leadership is not merely a cliché, but a tangible asset that shapes the tapestry of success.
Successful Trustworthy Leaders in Business
Take for instance, Howard Schultz, the former CEO of Starbucks. Schultz led a different kind of revolution, infusing the coffee kingpin's operations with his conscientious drive for social responsibility and employee welfare. His reputation for transparency, consistency, and empathy stuck a chord with his employees, customer base, and the larger society, urging them to quiver their whiskers and twitch their noses in appreciation of his efforts.
Richard Branson is another gem in the business world whose leadership style is revered. Founding the Virgin Group in the midst of countless challenges and competitive pushbacks, Branson's tenacity was nothing short of awe-inspiring. His well-acknowledged habits of active listening, encouraging innovation, and recognizing the significant contributions of his team, earned him loyal followers and the sterling tag 'trustworthy leader'.
Consider too, the case of Indra Nooyi, former CEO of PepsiCo. In a male-dominated leadership landscape, Nooyi's competency and strong, unwavering commitment to ethical business practices, permeated PepsiCo's global operations, giving credence to the notion that the infusion of trustworthiness into the workplace can indeed revolutionize a company's growth trajectory.
Trustworthiness in Political Leadership
Now, if we sway with the political winds, Nelson Mandela's name stands tall like a beacon of trustworthiness. Despite enduring years of harsh imprisonment, Mandela's steel-like resolve never wavered. As President, he steered South Africa out of the shadows of apartheid into a new dawn, exemplifying a leadership role that was firmly rooted in honesty, sacrifice, and reconciliation.
Angela Merkel, Germany's long-serving Chancellor, is another peak on the mountain of trustworthy political leaders. Nicknamed "Mutti" or "mother" by the German people, Merkel's pragmatic and reliable approach to leadership garnered her robust faith from her constituents. Her handling of the refugee crisis and the Eurozone crisis, were particularly noteworthy, exhibiting grace under challenging circumstances.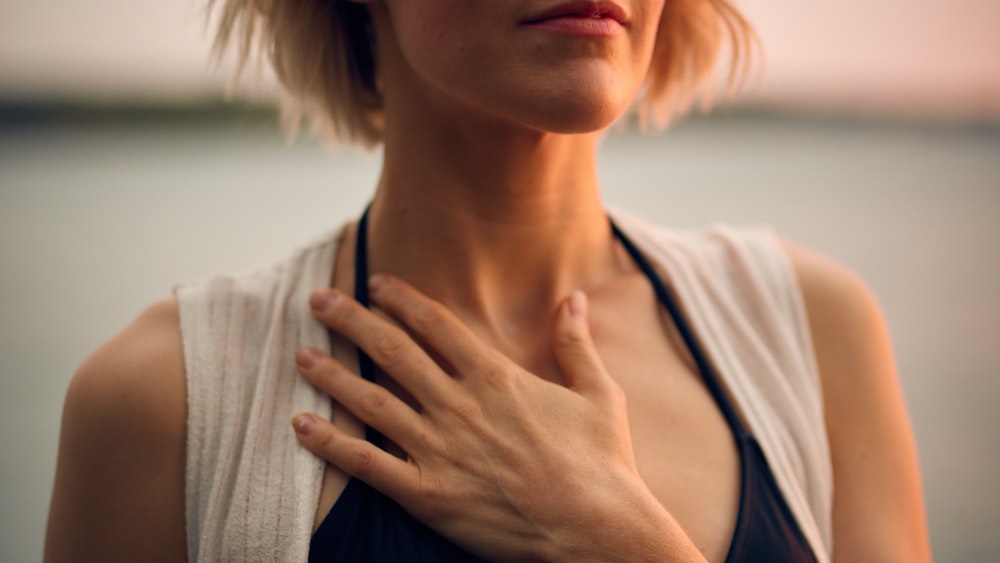 Nelson Mandela and Angela Merkel are shining examples of trustworthy political leaders who have shown unwavering resolve, honesty, and grace in their leadership roles.
FAQs
1. How can I develop trustworthiness as a leader?
Developing trustworthiness as a leader requires one to consistently demonstrate honesty, reliability, and competency in their actions. One must also strive to ensure that their words align with their deeds, fostering an environment of transparency and open communication.
2. What are the common challenges in maintaining trustworthiness in leadership?
Maintaining trustworthiness often involves grappling with the complex nuances of leadership habits and decision making. Leaders may face challenges such as balancing the need for transparency with the realization of organizational objectives, sustaining reliability in the face of change, and dealing with the pressures of expectations and accountability.
3. How does trustworthiness in leadership affect team morale?
Trustworthiness in leadership significantly boosts team morale, fostering a positive climate where employees feel valued, understood, and motivated. This in turn leads to increased productivity, higher retention rates, and a more harmonious workplace environment.
4. Can a leader be effective without being trustworthy?
While a leader may showcase temporary effectiveness without being trustworthy, in the long run, their credibility is bound to wane, causing a significant negative impact on their team's loyalty, commitment, and overall performance. Trustworthiness is not a luxury, but rather a non-negotiable requirement for effective and sustainable leadership.
Conclusion
As our exploration reaches its end, let's illuminate the core of our discourse one final time: trustworthiness in leadership encapsulates more than exhibiting commendable virtues, it involves a till-death-do-us-part commitment to consistency, integrity, and respect.
It's the cornerstone of any successful leader-business relationship, the pivotal spoke in the wheel of progress. It's the secret ingredient in the soup of leadership that transforms it from mediocre to exquisite. The tales of success we've spun today, of business leaders and political stalwarts, point to the same unerring truth – trustworthiness is not an option, it's a responsibility, an integral part of effective leadership habits, a must-have tool in any leader's arsenal.
In the labyrinthine corridors of leadership, taking up the mantle of trustworthiness is your surest bet to becoming a beacon, casting a welcoming light on those who look up to you in the workplace. Keep it burning bold and bright, for only then can you navigate through and guide others, winning the race not merely by battered speed, but by the sustained glow of unwavering trust.
Thank you for joining me on this enlightening journey. Together, as we traverse the paths of self-improvement, let's keep carrying the torch of growth, amelioration, and enlightenment. Remember, your trustworthiness as a leader is your legacy. Let it shine!
Yours on the journey, Fabian
Share with your Friends: