How To Get Your Confidence Back: Regain Your Inner Strength
Hey there, self-improvement enthusiast! Are you ready to take a deep dive into the world of self-confidence? We all know that life can be a rollercoaster ride, full of twists and turns. But what if I told you that there's a way to ride those ups and downs with grace and ease? Well, buckle up, my friend, because we're about to embark on a journey to boost your self-confidence and unlock your full potential.
Imagine for a moment, standing tall and proud, ready to face any challenge that comes your way. That feeling of inner strength is your self-confidence, and it's an essential ingredient to a fulfilling and successful life. In this article, we'll explore the signs of low confidence, the factors contributing to it, and most importantly, the strategies to regain your self-assurance. So, let's dive in and set sail towards a more confident you!
Recognizing the Signs of Low Confidence
Before we can work on building up your confidence, it's essential to recognize the signs of low self-confidence. Understanding the symptoms and factors contributing to low confidence will help you identify areas to work on, and ultimately, transform your mindset.
Symptoms of Low Self-Confidence
Recognizing low self-confidence can be a bit tricky, as it often manifests in different ways for different people. However, some common signs include:
Constant self-doubt: Do you find yourself questioning your abilities or worthiness in various situations? This could be a sign that your self-confidence needs a boost.
Fear of failure: Are you afraid to take on new challenges or try new things due to a fear of failing? This may indicate that your self-confidence could use some work.
If you constantly doubt yourself and fear failure, it may be a sign that your self-confidence needs a boost.
Factors Contributing to Low Confidence
Now that we've identified some symptoms, let's dive into the factors that might be contributing to your low self-confidence. Some common culprits include:
Negative past experiences: Sometimes, our past experiences can have a lasting impact on our confidence levels. If you've experienced failure, rejection, or criticism, it's possible that these experiences are still affecting your self-confidence today.
Social comparison: Comparing ourselves to others can be a slippery slope that leads to low self-confidence. When we focus on what others have or what they've accomplished, we may feel inadequate or unworthy, ultimately eroding our self-confidence.
Strategies to Regain Your Confidence
It's time to take action! With the right strategies, you can regain your self-confidence and become the best version of yourself. Are you ready? Let's dive into some confidence-boosting tips and tactics.
Cultivate Positive Self-Talk
The first step to regaining your confidence is to cultivate positive self-talk. The way we talk to ourselves has a significant impact on our mindset and overall well-being. Some techniques to develop positive self-talk include:
Affirmations: Create a list of positive statements about yourself and repeat them daily. This will help rewire your brain to focus on your strengths and accomplishments, rather than your perceived flaws or failures.
Thought replacement: Whenever you notice a negative thought creeping in, replace it with a positive one. This will help you develop a more optimistic outlook on life.
Embrace Imperfection and Learn from Mistakes
Nobody's perfect, and that's okay! In fact, our imperfections make us unique and interesting. Embracing imperfection and learning from our mistakes is a crucial aspect of building self-confidence. Here's how you can do it:
Acknowledge your imperfections: Instead of trying to hide or change your flaws, embrace them as part of who you are. Remember, nobody's perfect, and it's our quirks that make us stand out from the crowd.
Reframe mistakes as learning opportunities: Instead of dwelling on mistakes or failures, view them as opportunities to learn and grow. This mindset shift will help you bounce back from setbacks and ultimately, boost your self-confidence.
Forgive yourself: We all make mistakes, and it's important to forgive ourselves when we do. Holding onto guilt or shame will only hinder your self-confidence, so be kind to yourself and let go of any negative emotions tied to past mistakes.
Set Realistic Goals and Celebrate Small Victories
Setting realistic goals is crucial when it comes to boosting your self-confidence. By setting achievable targets, you're not only setting yourself up for success, but you're also building a foundation of trust in your abilities. Start by breaking down your big goals into smaller, manageable tasks. This way, you'll be able to tackle each challenge step-by-step, gradually building your self-esteem.
Moreover, don't forget to celebrate your small victories along the way! Recognizing and rewarding your progress, no matter how small, is an essential part of building confidence. You can do this by keeping a journal of your achievements, sharing your accomplishments with friends, or treating yourself to something special. Remember, every success counts, and celebrating them reinforces your belief in your abilities.
Setting achievable targets is crucial for boosting self-confidence by breaking down big goals into smaller, manageable tasks, recognizing small victories, and celebrating every success counts.
Improve Your Physical Well-being
Did you know that improving your physical well-being can have a significant impact on your self-confidence? It's true! When you feel good in your body, you're more likely to feel good about yourself as a whole. So, make sure you're taking care of your physical health through regular exercise, a balanced diet, and proper sleep.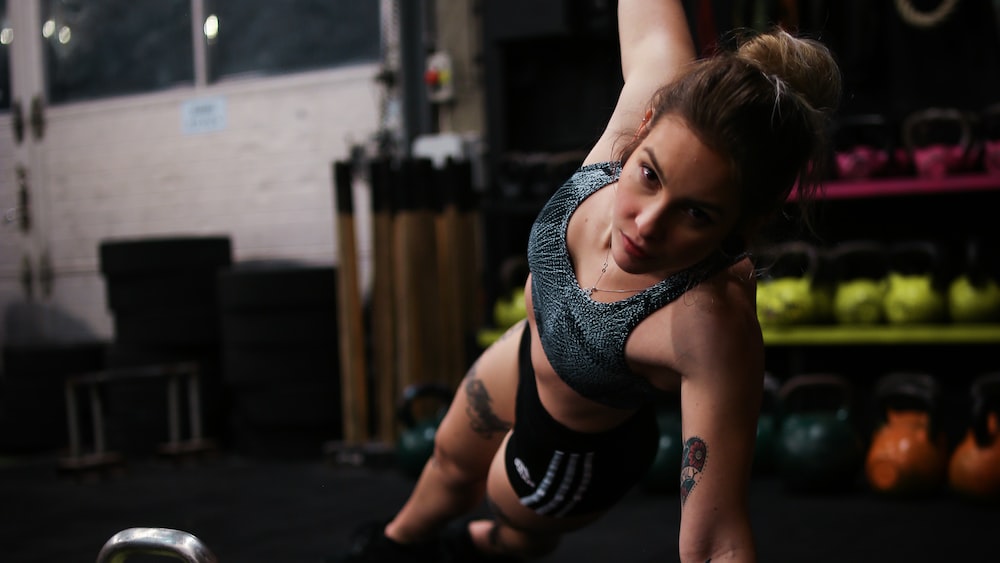 In addition to these essentials, you might also want to consider incorporating stress-reducing activities, like yoga or meditation, into your routine. These practices can help you become more in tune with your body and mind, allowing you to cultivate a deeper sense of self-worth and confidence.
Surround Yourself with Supportive People
One of the best ways to boost your self-confidence is by surrounding yourself with supportive and positive people. The people you interact with daily can have a significant impact on how you perceive yourself. So, make an effort to create a circle of friends and acquaintances who uplift and encourage you.
By associating with those who believe in your abilities, you'll be more inclined to believe in yourself. Moreover, don't hesitate to seek out mentors or role models who inspire you to reach your full potential. Their guidance and encouragement will undoubtedly contribute to your growing self-confidence.
Building Resilience Against Future Confidence Loss
The key to sustaining your newfound self-confidence is to build resilience against potential setbacks. By developing a strong foundation and continuously working on self-improvement, you'll be able to face life's challenges head-on with confidence.
Develop a Growth Mindset
A growth mindset is the belief that you can develop your abilities and intelligence through hard work, effort, and perseverance. Embracing this mindset will encourage you to view challenges as opportunities for growth, rather than threats to your self-esteem.
To develop a growth mindset, make a conscious effort to shift your thinking from a fixed mindset ("I can't do this") to a growth-oriented one ("I can learn and improve"). This shift in perspective will empower you to embrace new experiences and overcome obstacles with confidence.
Practice Mindfulness and Gratitude
Mindfulness and gratitude are powerful practices that can help you maintain a positive outlook and a strong sense of self-worth. By cultivating mindfulness, you learn to focus on the present moment and become more aware of your thoughts and emotions. This awareness allows you to recognize and challenge any negative self-talk that may be damaging your self-confidence.
Similarly, practicing gratitude can have a profound impact on your overall well-being and self-esteem. By regularly expressing appreciation for the good things in your life, you'll be more inclined to focus on your strengths and accomplishments, rather than dwelling on your perceived shortcomings.
By cultivating mindfulness and gratitude, you can challenge negative self-talk and focus on your strengths and accomplishments, leading to a positive outlook and strong sense of self-worth.
Continuously Challenge Yourself
Finally, one of the most effective ways to maintain and build upon your self-confidence is to continuously challenge yourself. By stepping out of your comfort zone and taking on new experiences, you'll not only develop new skills and abilities, but you'll also prove to yourself that you're capable of overcoming obstacles and achieving your goals.
So, don't shy away from opportunities that may seem intimidating or difficult. Embrace them with determination and enthusiasm, knowing that each challenge is an opportunity for growth and a chance to further solidify your self-confidence.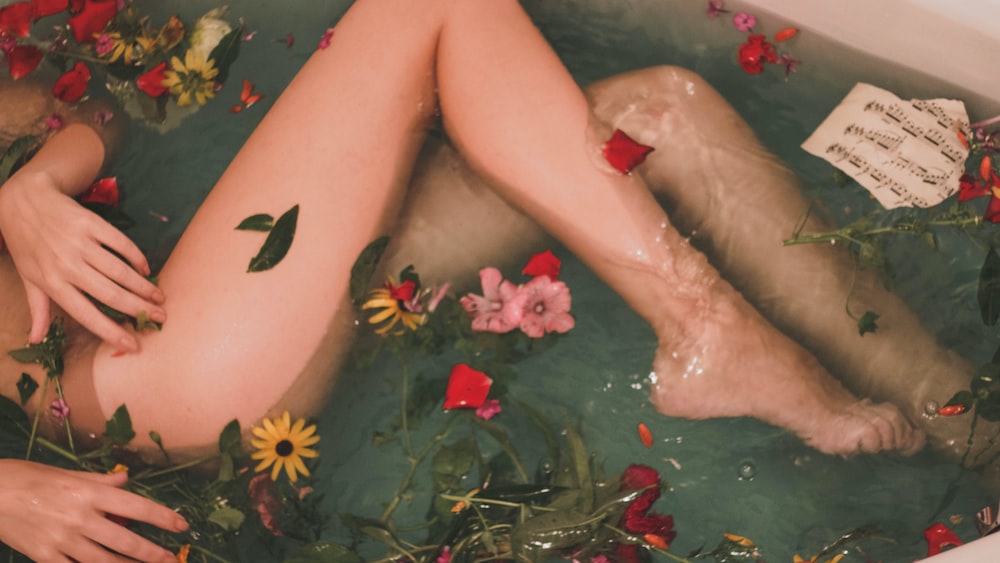 Establish a Self-Care Routine
Taking care of yourself is essential for boosting self-confidence. Establishing a self-care routine can help you feel good about yourself and maintain a positive mindset. Start by identifying activities that make you feel relaxed and rejuvenated, such as exercise, meditation, or spending time in nature. Make these activities a priority in your daily life, even if it's just a few minutes each day. Remember, when you feel good about yourself, your self-confidence will naturally grow.
FAQs
1. How long does it take to regain confidence?
The time it takes to regain confidence varies for each individual. Factors such as the cause of the confidence loss, personal history, and the level of effort put into rebuilding self-confidence can all affect the process. With consistent effort and the right strategies in place, you should see improvements in your self-confidence over time.
2. Can therapy help in boosting self-confidence?
Yes, therapy can definitely help in boosting self-confidence. A qualified therapist can help you identify and address the root causes of your low confidence, equip you with tools and coping strategies, and provide a supportive environment for personal growth. If you're struggling to rebuild your confidence on your own, seeking professional help can be a valuable step.
3. How can I maintain my confidence in challenging situations?
Maintaining confidence in challenging situations involves practicing resilience and self-awareness. Recognize your strengths and accomplishments, and remind yourself of your abilities. Additionally, keep a growth mindset by viewing challenges as opportunities for growth rather than threats. Lastly, don't be afraid to lean on your support network for encouragement and guidance during tough times.
4. Are there any books or resources that can help improve self-confidence?
Absolutely, there are numerous books and resources available to help improve self-confidence. Some popular titles include:
"The Confidence Code" by Katty Kay and Claire Shipman
"The Six Pillars of Self-Esteem" by Nathaniel Branden
"The Power of Self-Confidence" by Brian Tracy
In addition, you can find online courses, podcasts, and workshops dedicated to building self-confidence.
Conclusion
Building and maintaining self-confidence is an ongoing journey that requires consistent effort and self-awareness. By implementing the strategies discussed in this article, you can start rebuilding your confidence and lead a more fulfilling life. Remember, it's never too late to start working on yourself and become the confident person you aspire to be.
Don't let low self-confidence hold you back from reaching your full potential. Take charge of your life today by cultivating positive self-talk, embracing imperfection, setting realistic goals, and surrounding yourself with supportive individuals. With persistence, resilience, and the right mindset, you can overcome obstacles and become the confident, successful person you were meant to be.
I wish you the best! Fabian.
Share with your Friends: