25 Stellar Examples Of Performance Goals To Boost Success
In today's fast-paced business world, setting clear and attainable performance goals is crucial for both employees and organizations to succeed. By aligning individual objectives with company targets, you can enhance productivity, motivation, and overall job satisfaction.
In this blog post, we will explore 25 SMART (Specific, Measurable, Achievable, Relevant, and Time-bound) examples of performance goals that cover a wide range of industries and roles.
These concrete objectives are designed to inspire employee success and improvement while driving organizational growth.
Key Takeaways
Setting performance goals is crucial for both employees and organizations to succeed, as it promotes career development, job satisfaction, individual and team performance, employee motivation and engagement.
There are different types of performance goals that can be pursued by employees including revenue and sales goals, productivity and efficiency goals, professional development and training goals, communication and collaboration goals as well as leadership and management goals.
SMART (Specific, Measurable, Achievable, Relevant,and Time – bound) objectives are critical in setting effective performance goal targets.
Regular feedback from management on progress towards these goals helps improve employee engagement levels leading to overall success of the organization.
The Benefits Of Setting Performance Goals For Employees
Setting performance goals for employees offers benefits such as promoting career development and job satisfaction, increasing individual and team performance, enhancing employee motivation and engagement, as well as aligning individual goals with company objectives.
Performance goals are crucial in promoting career development and job satisfaction, as they allow employees to focus on enhancing their skills and knowledge, ultimately leading to personal growth and career advancement.
Promote Career Development And Job Satisfaction
Setting performance goals plays a crucial role in promoting career development and job satisfaction for employees. By establishing clear objectives, individuals can focus on enhancing their skills, knowledge, and overall performance in their roles.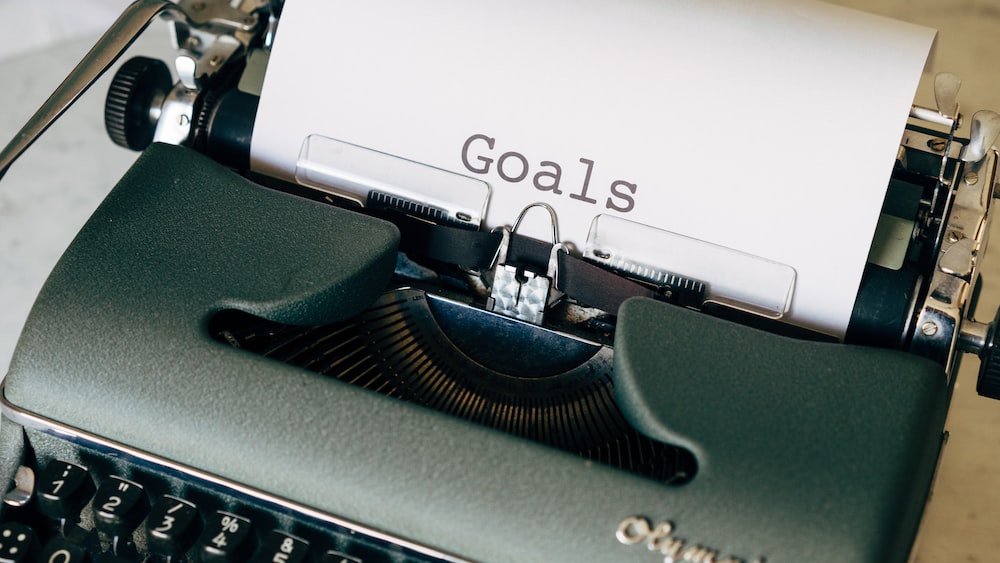 For instance, consider an employee who sets a goal to improve their project management skills by attending professional development events throughout the year. As they gain new insights and expertise from these experiences, they become more effective at handling projects within their department or team.
Consequently, they feel more confident in taking on challenging tasks that contribute to personal growth and career advancement. Moreover, this newfound competence tends to boost job satisfaction levels as it demonstrates that both employer and employee have made genuine efforts towards achieving continuous improvement.
Increase Individual And Team Performance
One of the primary benefits of setting performance goals for employees is an increase in individual and team performance. When individuals have clear expectations and specific targets to work towards, they are more likely to stay motivated, focused, and productive.
This translates into better overall team performance as well.
For example, a sales team may set revenue targets for each member that ultimately lead to achieving company-wide financial objectives. Alternatively, a customer service department may focus on improving customer satisfaction ratings through training sessions that promote effective communication skills and empathy with clients.
Enhance Employee Motivation And Engagement
As you set performance goals for yourself or your employees, it's important to remember that enhancing employee motivation and engagement can lead to better outcomes overall.
When individuals feel a sense of purpose and fulfillment in their work, they are more likely to be productive, creative, and committed to achieving the company's objectives.
One way to foster motivation and engagement is by setting goals that align with an individual's values and interests. For example, if someone enjoys learning new skills, setting professional development goals could help them stay engaged in their work.
Another key factor in promoting motivation and engagement is providing regular feedback on progress toward these goals. By recognizing successes along the way and offering guidance when needed, employees feel supported in their efforts toward growth.
Overall, setting performance goals that enhance employee motivation and engagement can make a significant impact on individual growth as well as overall business success.
Align Individual Goals With Company Objectives
When you align your individual goals with the objectives of your company, you are able to play a critical role in achieving overall success. When you know and understand what is expected of you, it becomes much easier to focus on and achieve those targets.
For example, if one of your company's key objectives was to improve customer satisfaction ratings by 10%, setting an individual goal for each employee to enhance their customer service skills would not only benefit their own career growth but also contribute towards achieving that overarching business objective.
When everyone is aligned in this way, it makes it easier for managers to track progress across departments using measurable KPIs (key performance indicators).
Types Of Performance Goals
There are different types of performance goals, each designed to improve the employee's overall work performance.
Revenue And Sales Goals
As an employee, one key performance objective that you can aim for is to increase sales revenue by a certain percentage within a specific time frame. This is a measurable and achievable goal, as it requires analyzing sales trends and identifying opportunities for growth.
Another approach to improving your performance in this area is to focus on enhancing customer satisfaction ratings through excellent service delivery. This goal involves providing exceptional customer support or resolving issues quickly and effectively – both of which can significantly impact your organization's financial success.
Productivity And Efficiency Goals
When it comes to improving your productivity and efficiency at work, there are a variety of performance goals you could set. For example, you might aim to streamline a certain process or task to make it more efficient, or focus on reducing errors and mistakes in your work.
To make these types of goals as effective as possible, be sure they meet the SMART criteria – that is they should be Specific, Measurable, Achievable, Relevant, and Time-bound.
For instance: "I will increase my output by 15% over the next quarter by streamlining my workflow with new strategies gleaned from training sessions," would certainly qualify as a SMART goal.
Pursuing professional development and training is crucial for employee success and improvement, as it enhances knowledge, skills, and expertise in job-related areas.
Professional Development And Training Goals
One of the best performance goals to pursue for employee success and improvement is professional development and training. This goal involves enhancing your knowledge, skills, and expertise in a specific area related to your job or industry.
Other examples of professional development goals include gaining certification or accreditation in your profession, expanding knowledge on emerging trends and practices within your field, participating in conferences or webinars with industry experts, among others.
Communication And Collaboration Goals
As an individual interested in self-improvement, you may want to set communication and collaboration goals to enhance your teamwork skills. These types of performance goals are essential for fostering relationships between colleagues, increasing productivity, and achieving business success.
For instance, you can set a goal of improving your listening skills during meetings or enhancing your ability to provide constructive feedback to your team members.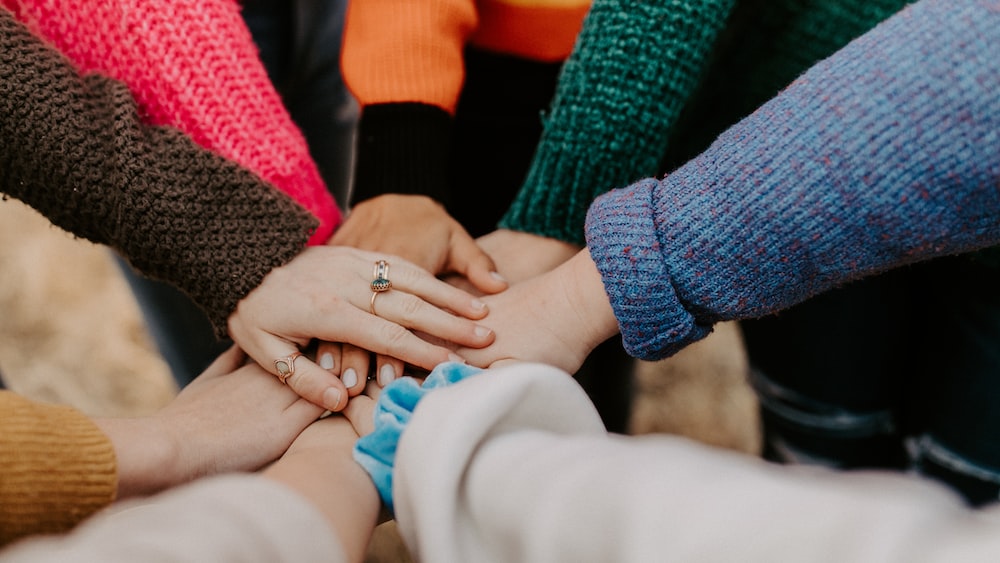 Collaboration often requires excellent interpersonal skills that allow one to work effectively with others towards common objectives. In this case, a good way to measure performance is by looking at participation levels in collaborative activities such as brainstorming sessions or group projects.
Leadership And Management Goals
As a leader or manager, setting performance goals can facilitate the growth and success of both yourself and your team. Leadership and management goals can include improving communication skills, fostering teamwork, developing strong leadership abilities, enhancing conflict resolution skills, and increasing innovation and creativity.
By setting specific objectives that align with these areas of improvement, you can enhance your ability to motivate and guide your team towards achieving company objectives.
For instance, you might set a goal to improve communication skills by holding regular meetings with employees or by investing in training programs focused on effective communication techniques.
25 Examples Of SMART Employee Performance Goals
Discover 25 specific, measurable, achievable, relevant, and time-bound employee performance goals that can help enhance productivity and efficiency in your workplace.
Increase Sales Revenue By X%
One of the common performance goals that businesses set for their employees is to increase sales revenue by a certain percentage. This goal requires individuals to work diligently and closely with customers, understand their needs, recommend products or services, and close deals effectively.
To achieve this objective, you need to use various strategies such as developing a robust sales pipeline, identifying key accounts or target markets, leveraging technology tools like customer relationship management (CRM) software or data analytics platforms for insights into consumer behavior, conducting market research on competitors' pricing and product offerings.
Improve Time Management Skills
Improving time management skills is a critical performance goal that can help you become more efficient and productive in your work. It involves learning how to prioritize tasks, manage distractions, and set realistic deadlines for yourself.
To achieve this goal, one example is to start by creating a task list or schedule outlining all the activities you need to complete daily. Next, assess each task's priority level based on its importance and urgency.
Then assign an allotted amount of time for each task using a timer or calendar app to ensure that you do not spend too much time on one thing at the expense of others. Finally, track progress regularly by reviewing your productivity metrics weekly or bi-weekly against benchmarks established earlier for continuous improvement over time.
Attending professional development events, such as conferences and workshops, helps enhance your knowledge, skills, and career prospects by keeping you updated with industry trends and facilitating networking opportunities.
Attend X Number Of Professional Development Events
As you strive to improve your work performance, attending professional development events is a great way to enhance your knowledge and skills. Conferences, workshops, and seminars provide opportunities to learn about the latest trends and technologies in your field while networking with peers and professionals.
Setting a goal to attend a certain number of professional development events can help you stay updated with industry changes and boost your career prospects.
According to our important facts section, attending professional development events is one of the many types of performance goals that employees should aim for. For instance, Asana's employees are encouraged to attend at least one training session or conference each year as part of their personal growth objectives.
Enhance Customer Satisfaction Ratings
One of the most important goals for any business is to enhance customer satisfaction ratings. This goal ensures that customers are happy and satisfied with your products or services, which leads to repeat business and positive word-of-mouth referrals.
To achieve this goal, you can focus on improving communication with your customers, providing better quality products or services, and offering excellent customer service.
For example, Asana's performance goal for enhancing customer satisfaction ratings was to reduce response time for support inquiries. By analyzing their response times and implementing new processes and tools to improve efficiency, they were able to reduce their average response time by 50%, leading to an increase in customer satisfaction ratings.
Complete X Number Of Performance Reviews
To improve as an employee, it's important to receive feedback on your work. That's why completing a certain number of performance reviews can be a great goal to set for yourself.
By getting reviewed regularly, you'll learn what you're doing well and where you need to improve.
At Asana, we suggest that our employees complete 360-degree reviews every six months. These reviews involve soliciting feedback from all angles – including managers, peers, subordinates – to get an accurate picture of performance.
By setting a goal to complete X number of performance reviews each year (or six-month period), you are holding yourself accountable for receiving constructive criticism and using it to grow professionally.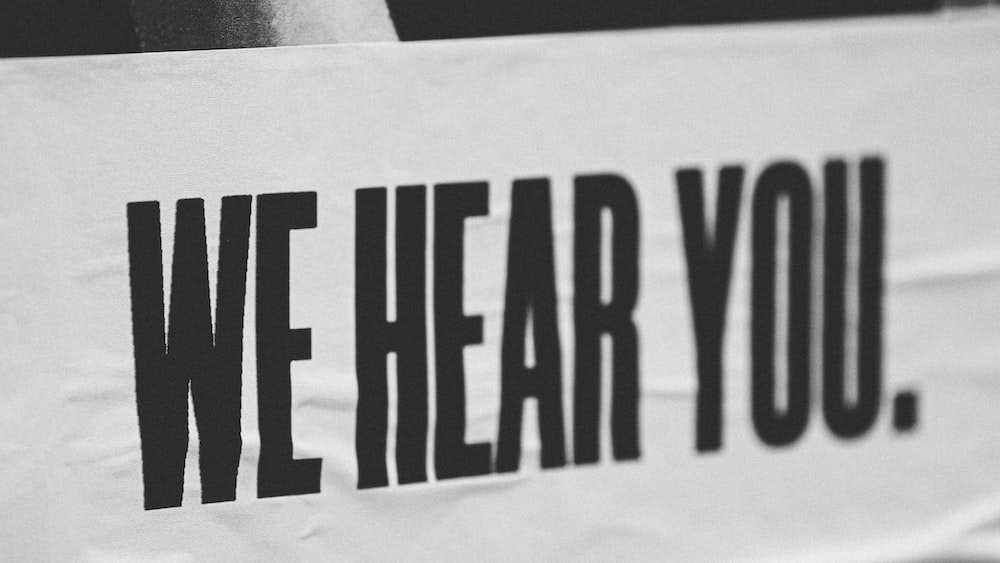 Foster A Mentorship Relationship
Fostering a mentorship relationship is an essential performance goal for employees seeking to improve their skills and advance their career. A good mentor can provide valuable guidance, feedback, and support that enable mentees to develop new perspectives, identify growth areas, and build critical networks.
To achieve this goal effectively, you need to be intentional about finding the right mentor whose values align with yours.
Once you've found a potential mentor, it's important to establish clear expectations from the beginning on how you would like them to help you grow professionally.
Set SMART goals together that are specific and measurable so that progress can be tracked easily towards achieving those objectives. For example, if one of your goals is to become more proficient in public speaking, your mentor may advise attending communication classes or providing constructive feedback on speeches given during team meetings.
Overall fostering a mentorship relationship enables employees interested in self-improvement/developmental opportunities access knowledge sources beyond standard training material available at most companies but potentially leaves room for industry-specific know-how as well as tailor-made recommendations based on individual needs presented by each employee mentee they decide to take under-wing; leading ultimately others toward better performance outcomes across industries ranging from healthcare and technology companies alike!
Developing strong leadership skills is crucial in career progression, and can be achieved by setting performance goals, fostering collaboration, and building trust through clear expectations and regular feedback.
Develop Strong Leadership Skills
As you progress in your career, developing strong leadership skills becomes increasingly important. Whether you're managing a team or just starting out in a new role, honing those skills will set you apart from others.
To do so, consider setting performance goals that align with becoming an effective leader. For instance, one goal could be to become a better listener by actively seeking out feedback and implementing it into your work style.
One example of this approach comes from Asana's Head of Marketing who aimed to foster collaboration across departments through transparency and communication while also building up her leadership skills in the process.
By establishing clear expectations and providing regular feedback, she was able to build trust within her team and lead them towards greater success.
Increase Social Media Engagement By X%
One example of a SMART employee performance goal is to increase social media engagement by X%. This can be especially important for businesses seeking to expand their online presence and reach more potential customers.
To achieve this goal, you might develop a strategy that includes regular posting on relevant platforms, engaging with followers through likes and comments, and running targeted advertising campaigns.
You could also track metrics like click-through rates and conversion rates to gauge the effectiveness of your approach.
Expand Knowledge In X Area
Expanding your knowledge in a particular area is an essential aspect of self-improvement and career development. With the constant evolution of technology and industries, it's crucial to stay updated with the latest trends and practices.
Setting a performance goal to expand your knowledge in a specific area can help you achieve new levels of success.
When setting this type of performance goal, it's important to identify what areas you want to expand your knowledge and how that will benefit both yourself and your organization.
You can attend conferences or seminars, take online courses or workshops relevant to your chosen subject matter. By doing so, this helps improve work performance targets such as employee engagement objectives as employees become more knowledgeable about their industry whilst achieving corporate overall goals involved by promoting talent management objectives.
Streamline X Process
When it comes to improving your work performance, one important goal that can help you become more efficient and effective is to streamline a specific process in your day-to-day tasks.
For example, if you work in marketing, you could set a goal to streamline the content creation process for social media posts by using a scheduling tool like Hootsuite or Buffer.
By doing so, you'll be able to create multiple posts at once and schedule them out in advance, saving time and maximizing efficiency.
Improve Accuracy And Attention To Detail
Improving your accuracy and attention to detail is crucial for achieving success at work. It ensures that your work is error-free, precise and of high quality. By setting performance goals focused on enhancing this skill, you can increase your efficiency and productivity in the workplace.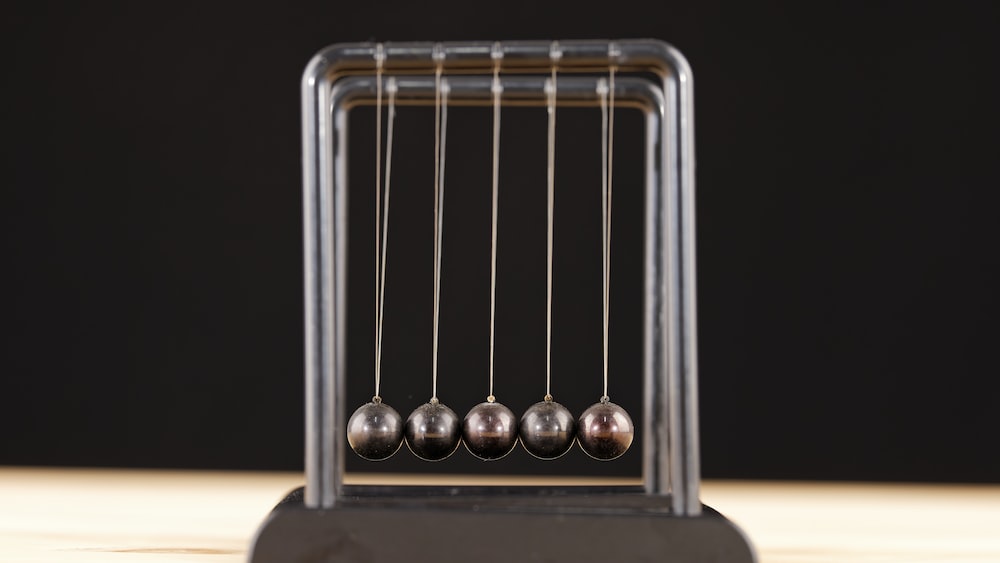 For instance, a goal could be "I will reduce errors in my work by 50% over the next quarter".
In doing so, not only are you improving your own personal development, but also contributing positively to the overall performance of your company.
Reducing errors and mistakes in your work is crucial for enhancing work quality, timely project completion, and boosting your professional reputation.
Reduce Errors Or Mistakes
To improve your work performance, one important goal to set is reducing errors or mistakes. By focusing on improving accuracy and attention to detail, you can prevent costly errors and delays in project completion.
Reducing errors not only improves the quality of work output but also enhances your professional reputation in the workplace. In fact, according to a study conducted by Harvard Business Review, individuals who make few errors are often perceived as more competent than those who make frequent mistakes.
Enhance Attendance And Punctuality
Improving attendance and punctuality can be a valuable performance goal for anyone seeking to advance their career. Being present and timely is essential in any job, and it demonstrates your commitment and reliability.
You may set a specific target of being on time every day for the next month, or maybe you want to improve your attendance by reducing absences by 50%.
If you struggle with tardiness or absenteeism, consider setting reminders on your phone or using organizational tools such as calendars to ensure that you are always prepared for work.
Additionally, regularly evaluating what contributes to poor attendance can help identify areas where improvements can be made, such as improving sleep habits or adjusting personal schedules.
Increase X Metric By X%
One of the most popular types of performance goals is increasing a specific metric by a certain percentage. For example, you might want to increase website traffic by 10%, sales revenue by 15%, or social media engagement by 20%.
To achieve this goal, you need to identify strategies and tactics that are likely to drive meaningful improvements in the chosen metric. This might involve optimizing content for search engines, running targeted advertising campaigns, improving customer service processes, or developing new products or services that better meet customer needs.
Develop A New Skill Or Competency
If you are looking to improve your performance in the workplace, developing a new skill or competency is an effective way to do so.
By acquiring new skills and competencies, you not only enhance your own capabilities but also contribute to the overall success of your company. For example, if you work in marketing and develop expertise in social media advertising campaigns or email marketing strategies, this will benefit both yourself and your organization.
Foster Teamwork And Collaboration
One important aspect of achieving success in any workplace is to foster teamwork and collaboration. The ability to work together effectively with colleagues, managers, and team members can lead to better communication, productivity, and ultimately greater success for the company as a whole.
For example, you might set a goal to organize regular team-building activities or brainstorming sessions that encourage open dialogue between team members.
You could also aim to introduce new tools or processes that enable more effective communication across teams or departments.
Improve Conflict Resolution Abilities
Improving your conflict resolution abilities is essential for personal growth and success in the workplace. Conflict is inevitable, regardless of the industry or position you hold, but how you handle it makes a big difference.
Setting performance goals to improve your conflict resolution skills can help promote healthy communication and positive relationships with colleagues.
One example goal could be to attend a training session on effective communication strategies or take an online course on conflict management techniques.
It's important to remember that conflict resolution isn't about avoiding disagreements altogether, but rather learning how to navigate them in a constructive way that prioritizes respect and understanding.
Setting a goal to increase innovation and creativity involves generating new ideas, implementing them effectively, and tracking their impact on company growth using specific metrics.
Increase Innovation And Creativity
If you're looking to grow and develop your creative skills, setting a goal around increasing innovation and creativity is a great place to start. For example, you could make it a goal to come up with three new ideas for improving a particular process or product each week.
It's important to remember that promoting creativity isn't just about generating new ideas; it's also about implementing those ideas in ways that lead to success.
To help ensure this happens, consider including specific metrics in your goal-setting such as how many of your innovative proposals get approved by management or the impact they have on company growth overall.
Gain Proficiency In X Tool Or Software
If you want to improve your chances for promotion or career advancement, gaining proficiency in a specific tool or software can be an excellent goal to set for yourself.
For example, learning how to use Adobe Photoshop or Microsoft Excel better could help make you a more valuable asset to a company.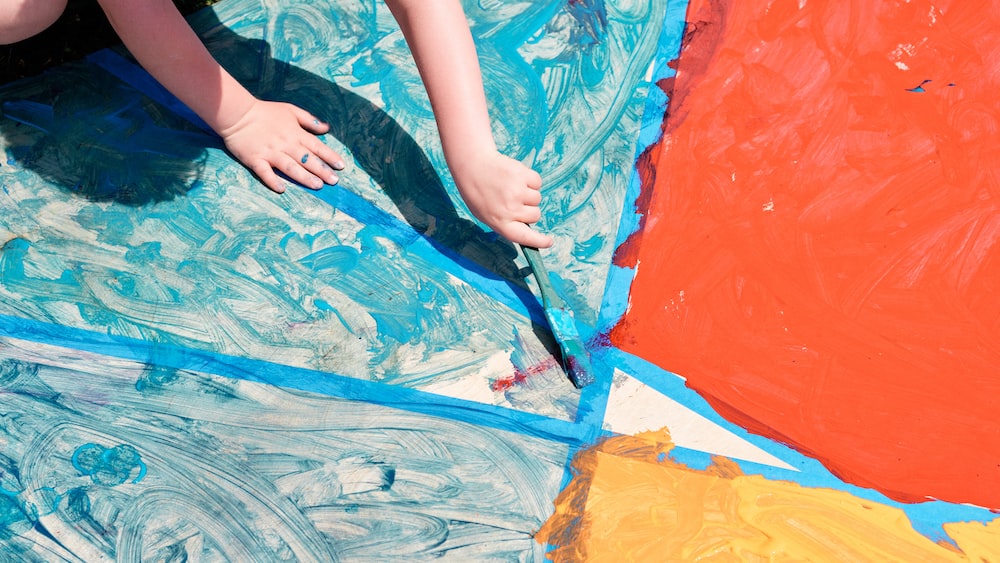 For instance, if your job requires creating reports using Microsoft Excel, setting goals like improving pivot table skills or streamlining data analysis techniques could help you produce higher quality work.
Build And Maintain Positive Relationships With Colleagues
Building and maintaining positive relationships with colleagues is not just a matter of being friendly, but it's also an essential part of creating a healthy work environment.
When you have good relationships with your co-workers, you're more likely to feel comfortable sharing ideas and collaborating on projects.
One effective way to build positive relationships at work is by establishing open communication channels. Being transparent about what you're working on or any problems that might arise can help avoid misunderstandings and promote trust between team members.
Additionally, taking time out to get to know your co-workers outside of work-related tasks can be helpful in fostering better connections. This might include organizing social events or simply having casual conversations during lunch breaks or over coffee.
Take On New Responsibilities
One performance goal that can help enhance your career development and job satisfaction is taking on new responsibilities. This can be achieved by volunteering for projects outside of your comfort zone or seeking out opportunities to expand your skillset.
For instance, if you're a marketer who has been primarily focused on social media marketing, taking on a search engine optimization (SEO) project could provide invaluable experience and knowledge in another area of digital marketing.
It's important to ensure that the new responsibilities align with company objectives and are feasible based on workload and available resources.
Enhancing communication skills, such as through joining organizations like Toastmasters International, is crucial for career advancement, relationship building, and effectively conveying ideas.
Enhance Communication Skills
Improving your communication skills is an essential goal for any employee looking to advance their career. Effective communication helps you build relationships, establish trust with clients and colleagues, and convey your ideas more clearly.
One example of enhancing communication skills might be to join Toastmasters International – a non-profit organization dedicated to helping people improve their public speaking and leadership abilities.
By joining this group or other similar groups aimed at improving communications tools you can learn from others' experiences while developing the confidence needed to give presentations in any situation.
Increase Efficiency In X Area By X%
One of the most common performance goals is increasing efficiency in a specific area. This can be achieved by identifying inefficiencies and implementing strategies to reduce waste, increase productivity, and improve overall output.
For example, if you work in accounting, your goal could be to shorten the time it takes to close the monthly financial statements by 10%.
By setting clear objectives for increasing efficiency, companies can improve their bottom line while also providing employees with a sense of accomplishment and job satisfaction.
When working towards these goals, it's important to track progress regularly and make adjustments as needed.
Improve Work-Life Balance
Another key area for performance goal setting is improving work-life balance. It's becoming increasingly important to establish a healthy balance between our professional and personal lives, as studies show that being overworked can lead to burnout and decreased job satisfaction.
To improve your work-life balance, you could set goals such as leaving the office at a certain time each day or reducing your number of weekly overtime hours.
Additionally, developing hobbies outside of work and making time for friends and family are other effective ways to achieve a more balanced lifestyle. By setting these goals, you'll not only improve your quality of life but also increase productivity during working hours by taking breaks from work-related stressors.
How To Set And Achieve Effective Performance Goals
To set and achieve effective performance goals, it is important to establish clear expectations and communicate them, make the goals specific, measurable, attainable, relevant, and time-bound, create an action plan that tracks progress towards these goals, provide feedback and support throughout the process.
Establish Clear Expectations And Communicate Goals
When it comes to setting performance goals, one of the most crucial steps is establishing clear expectations and communicating them effectively. This is where managers play a critical role in helping employees understand what they are expected to achieve and how their contributions align with the company's objectives.
For instance, a manager could set clear expectations for improving communication skills by arranging regular meetings or check-ins with team members to ensure everyone is on the same page.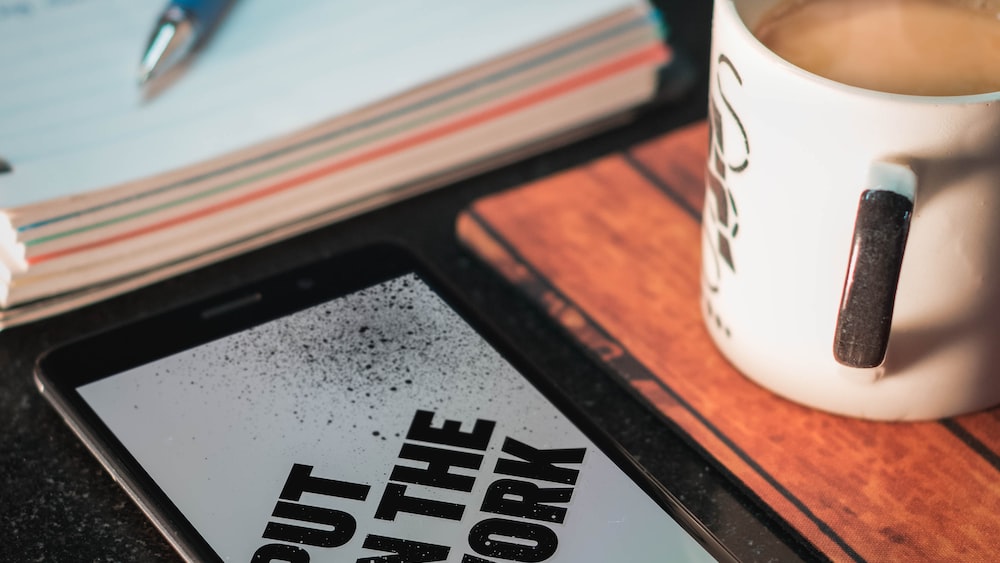 Another approach could be to provide constructive feedback on work performance targets regularly so that employees know which areas need improvement.
Make Goals Specific, Measurable, Attainable, Relevant, And Time-bound
When setting performance goals for yourself, it's important to make them specific, measurable, attainable, relevant, and time-bound. This framework is commonly referred to as SMART goals.
Specific goals are clear and concise objectives that leave no room for ambiguity. Measurable goals can be quantified or tracked so you can easily monitor your progress. Attainable goals should challenge you while still being within reach.
Relevant goals align with your personal or professional aspirations and the needs of your organization.
For example, instead of setting a vague goal like "improving my sales skills", a SMART goal would be "increasing my monthly sales by 10% within the next quarter by implementing three new closing techniques".
By breaking down the goal into specific actions that can be measured and achieved in a realistic timeframe, you'll have more clarity on what steps need to be taken to achieve success.
Overall making sure each performance objective fits into the SMART framework ensures success through both short-term wins as well as long-term growth opportunities that come from working towards larger items such promoting self-improvement leading naturally toward job satisfaction over time!
Create An Action Plan And Track Progress
To achieve your performance goals, it's essential to create an action plan and track progress. This involves breaking down each goal into specific steps, assigning responsibilities, setting deadlines, and monitoring progress regularly.
By doing so, you'll be able to identify any obstacles or challenges that may hinder success early on and make necessary adjustments.
For example, if one of your SMART employee performance goals is to improve communication skills by attending a public speaking course within six months, creating an action plan would involve researching available courses online or through recommendations from colleagues and registering for the chosen program.
You would then set milestones such as attending all classes and completing all assignments on time before the scheduled end date while keeping track of your progress using a spreadsheet or tracking software.
Provide Feedback And Support
One of the keys to achieving performance goals is providing feedback and support. This helps employees understand how they are doing in relation to their goals, identify areas that need improvement, and feel supported by their managers or colleagues.
To provide effective feedback and support, it's important to establish open communication channels where employees feel comfortable sharing their progress and concerns. Managers should also be available to answer any questions or offer guidance when needed.
For example, Asana encourages its employees to set performance goals each year as part of its overall talent management objectives. Performance reviews are conducted regularly throughout the year, with feedback given both informally on a day-to-day basis and formally during review periods.
Conclusion
Setting performance goals for employees is an essential part of promoting individual and team growth, enhancing motivation, and increasing productivity. The 25 SMART goal examples listed in this article are designed to promote career development and improve employee success.
By following the framework outlined in this article, you can help your employees set specific, measurable, achievable, relevant, and time-bound goals that align with company objectives.
Remember that providing feedback and support is key to achieving effective performance goals.
I wish you the best! Fabian.
Share with your Friends: