8 Essential Goal Setting Questions For Employees
In today's fast-paced work environment, effective goal-setting is crucial for both personal and professional growth. As an employee, asking yourself the right questions can significantly improve your motivation, productivity, and performance.
In this blog post, we will explore eight essential goal-setting questions for employees along with powerful strategies and frameworks to support you in achieving success.
Let's dive into these practical tools that will help enhance your career development journey and maximize opportunities for meaningful progress.
Key Takeaways
Effective goal setting is crucial for employee growth and success, as it increases motivation, provides clearer focus, improves performance and productivity, and enhances communication between employees and managers.
Three essential goal-setting questions for employees to ask themselves include: What are your long-term career aspirations? What resources do you need to achieve your goals? How will you measure progress and success?
Proven methods of effective goal-setting include SMART goals, OKRs, BSC, regular feedback mechanisms. Defining responsibilities and expectations in collaboration with colleagues or cross-functional teams can further accelerate progress towards achieving set targets.
Importance Of Effective Goal Setting For Employees
Effective goal setting is crucial for employees as it increases their motivation and engagement, provides clearer focus and direction, improves performance and productivity, and enhances communication between employees and managers.
Increased Motivation And Engagement
One of the key benefits of effective goal setting for employees is increased motivation and engagement. When you have clear objectives to work towards, it becomes easier to channel your energy and stay committed to your tasks.
For instance, imagine working on a project without knowing what outcomes are expected or why it's important – this can lead to frustration and disinterest in completing the task at hand.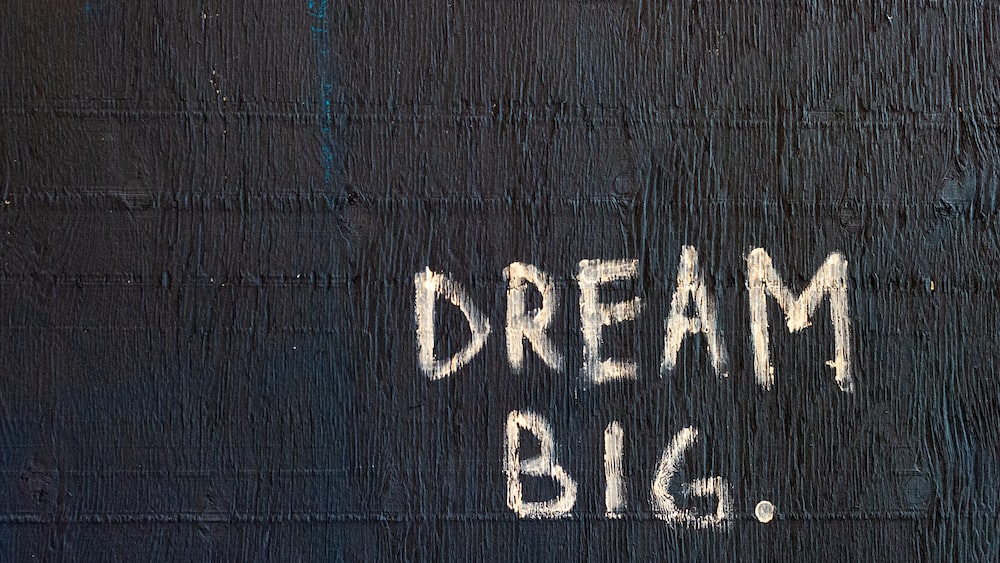 However, when both short-term milestones and long-term career aspirations are defined using actionable goals, employees become more enthusiastic about their work.
This goes beyond merely ticking off tasks on a checklist; employees feel personally invested in achieving their targets as they recognize that each accomplishment brings them closer to fulfilling their professional ambitions.
Clearer Focus And Direction
When setting goals, it's important to have a clear focus and direction. Without a sense of purpose or direction, it can be difficult to stay motivated and make progress towards achieving your goals.
One way to clarify your focus is by identifying your long-term career aspirations. This could include things like getting promoted within your current organization or moving into an entirely new field.
Once you have identified these aspirations, you can then set short-term goals that will help you move closer to achieving them.
Improved Performance And Productivity
When setting effective goals, improving performance and productivity is one of the main objectives. By defining clear objectives and aligning them with organizational priorities, you can give employees a sense of purpose and direction in their work.
For example, imagine an accounting firm sets a goal for all accountants to complete 90% of their assigned tasks by the end of each month. By tracking progress regularly through key performance indicators (KPIs), managers can identify areas where employees might be struggling or may need additional support.
Moreover, as employees become more efficient in completing tasks accurately and on time, they gain confidence in their abilities, leading to overall job satisfaction and higher levels of engagement with the organization's mission and values.
Better Communication Between Employees And Managers
When setting goals, communication between employees and managers is essential. This ensures that everyone is on the same page and understands expectations. When clear communication is established, employees are more likely to feel motivated and engaged because they have a better understanding of what they need to do to achieve their goals.
Regular check-ins and feedback sessions are key components of effective communication between employees and managers. During these sessions, progress can be discussed, successes can be celebrated, and areas for improvement can be addressed.
For example, if an employee has a goal to increase sales by 20% in the next six months but then realizes halfway through that it's not possible due to market conditions or other factors outside their control, regular check-ins allow for adjustments to those expectations without discouraging the employee from continuing to work hard towards achieving their goal.
Essential Goal Setting Questions For Employees
Here are three essential goal-setting questions to ask yourself as an employee: What are your long-term career aspirations? What resources do you need to achieve your goals? How will you measure progress and success? Keep reading to learn more strategies for effective goal setting in the workplace.
What Are Your Long-term Career Aspirations?
Have you ever thought about where you want to be in your career 5 or even 10 years from now? It's important to have a clear vision of your long-term goals in order to stay focused and motivated.
Start by considering what elements of your current job you enjoy the most, as well as what skills and knowledge you would like to develop further. For example, if you are currently working in sales but have a passion for marketing, consider how you could transition into a marketing role within the same company or industry.
It's also helpful to seek out mentors who can provide guidance and support along the way.
What Are Your Short-term Goals For The Next 6-12 Months?
Setting short-term goals is crucial for consistent progress towards your long-term aspirations. These goals should be specific and measurable, and designed to help you achieve your larger career objectives.
Consider setting goals around improving a particular skillset, taking on a leadership role in a project or initiative, networking with peers in your industry, or even pursuing further education or certifications.
It's important to ensure these goals align with both your personal development and the needs of your employer.
What Resources Do You Need To Achieve Your Goals?
To achieve your goals, it's essential to identify the resources you need. Resources are anything that can help you accomplish your objectives, such as time, money, equipment, support from colleagues or stakeholders, knowledge and skills.
For instance: If your goal is to become an expert in a particular field or grow in your current role at work within six months then some of the resources you may need include books for research purposes or training videos for online certification courses.
You may also require mentorship by someone who is seasoned in that field or extra time allocated away from distracting tasks so you can focus on achieving this specific objective.
How Will You Measure Progress And Success?
When setting goals, it's crucial to have a way of measuring progress and success. This not only helps you stay on track but also allows you to celebrate your wins and make adjustments along the way.
When thinking about how you will measure progress and success, consider what metrics or indicators are most relevant to your specific goal. For example, if your goal is to increase sales, tracking revenue growth could be a key performance indicator (KPI).
Another important aspect of measuring progress is setting milestones or checkpoints throughout the process. This helps ensure that you're making steady progress towards your ultimate goal and provides opportunities for reflection and adjustment as needed.
Overall, having a clear plan for measuring progress and success is an important part of effective goal setting that enables continuous improvement in personal development or work productivity levels within any organization.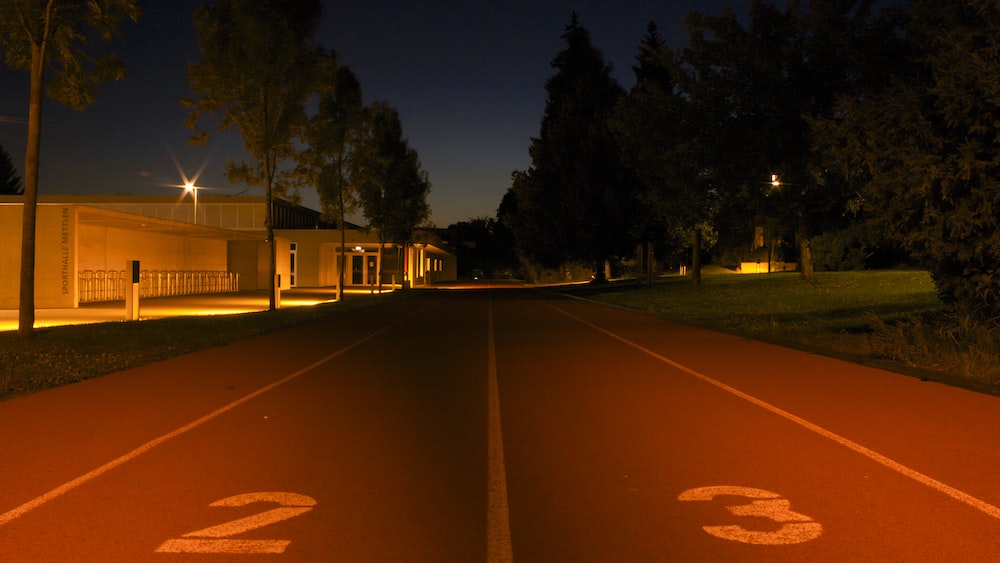 Collaborating with others is important for achieving goals and everyone involved must share a common understanding.
Who Will Be Involved In Achieving Your Goals?
You might have a clear idea of the goals you want to achieve but it's important to identify who will help make them happen. Collaborating with others can provide support, encouragement, and new ideas that can propel your progress.
It could be colleagues within your department, cross-functional teams or even external partners. You should also consider the wider business context – how do your goals align with organizational objectives and how can other departments contribute? Remember that everyone involved in achieving your goal should share a common understanding of what needs to be achieved, when and how.
Strategies And Frameworks For Effective Goal Setting
There are several proven methods for effective goal setting, such as SMART goals, OKRs, BSC and feedback mechanisms.
SMART Goals
Setting SMART goals can help you achieve success in your professional and personal life. Here are the key elements to consider when setting SMART goals:
Specific: Make sure your goal is clear and specific, so you know exactly what you want to achieve.
Measurable: Set metrics to measure your progress and determine if you're on track.
Achievable: Ensure that the goal is realistic and feasible for you to achieve.
Relevant: Your goal should be aligned with your career aspirations or personal development plan.
Time-bound: Set a deadline for achieving your goal, so you have a sense of urgency and can prioritize your efforts accordingly.
By setting SMART goals, you'll be able to focus on what's important, measure progress, stay motivated, and ultimately achieve success!
OKRs (Objectives And Key Results)
If you're looking for a proven goal-setting framework, Objectives and Key Results (OKRs) might be the answer. Here are some essential things to understand about OKRs:
OKRs are a specific type of goal – setting framework that prioritize alignment and focus.
They consist of two parts: objectives and key results.
Objectives define specific, ambitious goals that align with the company's mission or individual aspirations.
Key results are measurable outcomes that indicate progress towards the objective; they should be specific, quantifiable, time-bound, and achievable.
OKRs should encourage stretch goals while still being realistic.
One of the main benefits of OKRs is improved transparency and communication between employees and managers, allowing for more effective collaboration.
If you're interested in implementing OKRs at your organization, it's important to establish a few ground rules. First, keep them simple by focusing on at most 3-5 objectives per team member. Second, regularly track and evaluate progress towards key results. Finally, encourage open communication to help refine objectives as needed.
Overall, OKRs can be an effective tool for driving organizational alignment towards common goals. By establishing clear objectives and measurable key results together with regular check-ins for feedback and accountability in place can help ensure both personal growth planning and workforce productivity.
BSC (Balanced Scorecard)
The Balanced Scorecard is a strategic planning framework used by businesses and organizations to align their objectives and goals with their vision and mission. Here are some key components of the BSC:
Financial Perspective: This perspective focuses on financial goals such as revenue growth, cost reduction, and profitability.
Customer Perspective: This perspective focuses on the needs and wants of customers. It looks at factors like customer satisfaction, customer retention, and market share.
Internal Business Processes Perspective: This perspective looks at the internal processes that contribute to achieving goals, such as quality control processes or supply chain management.
Learning and Growth Perspective: This perspective emphasizes employee development and learning opportunities. It includes elements like employee training programs, knowledge sharing initiatives, and innovation efforts.
By considering these four areas in tandem with one another, leaders can develop more comprehensive strategies that take into account the broader picture of how business objectives are achieved through many interconnected channels.
Incorporating 360-degree feedback into goal setting can provide valuable insights from multiple perspectives and improve results.
360-Degree Feedback
One effective strategy for goal setting is 360-degree feedback. This involves gathering feedback about an employee's performance and goals from a range of sources, including peers, managers, and even customers. Here are some ways to incorporate 360-degree feedback into your goal setting process:
Ask colleagues to provide specific examples of when they have seen you succeed or struggle in achieving your goals.
Encourage constructive criticism and suggestions for improvement from all sources.
Use the feedback to identify areas for growth and set goals that address those areas.
Ensure confidentiality and anonymity to promote honest feedback.
Regularly review 360 – degree feedback as part of performance reviews and adjust goals as needed based on the feedback received.
By incorporating 360-degree feedback into your goal setting process, you can gain valuable insights from multiple perspectives that can help you achieve better results.
Incorporating Employee Feedback
Incorporating employee feedback into the goal-setting process is essential for creating a sense of ownership and accountability. By seeking input from your team, you can get a more comprehensive understanding of their strengths, weaknesses, and aspirations.
For example, if one of your employees mentions an interest in public speaking but lacks confidence in this area, you might incorporate opportunities for them to practice by giving presentations at team meetings or conferences.
Alternatively, if another employee expresses frustration with the lack of collaboration within the team, you could work together with them to develop strategies for overcoming communication barriers.
Performance Reviews And Goal Achievement
Regular check-ins and feedback sessions are crucial for tracking progress towards achieving your goals. Celebrate successes and address areas for improvement, adjusting goals as needed to ensure continued growth.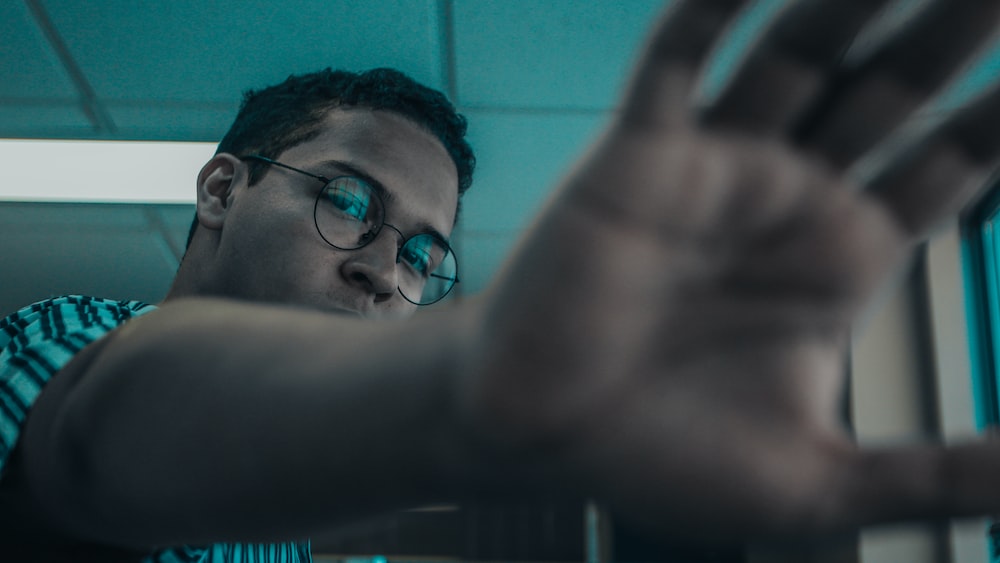 Regular Check-ins And Feedback Sessions
As an employee dedicated to personal growth, it is crucial to have regular check-ins and feedback sessions with your manager. These meetings provide an opportunity for you to discuss progress, set new objectives, and receive constructive criticism. Here are some tips on how to approach these meetings:
Prepare in advance by reviewing your goals and progress.
Be open – minded and actively listen to feedback.
Ask questions if something is not clear or requires further explanation.
Share any challenges or roadblocks you are facing and seek guidance on how to overcome them.
Discuss future career aspirations and identify ways your manager can support your professional development.
Take ownership of your actions and commit to taking necessary steps towards accomplishing your goals.
Follow up after the meeting with a summary of action items and next steps.
Use this feedback as an opportunity for growth, learning, and continuous improvement.
Remember that regular check-ins are not just about checking off boxes or meeting deadlines; they are about fostering meaningful communication between you and your manager, aligning goals with company objectives, and ensuring mutual understanding of expectations.
Celebrating Successes And Addressing Areas For Improvement
As you work towards achieving your goals, it is essential to celebrate your successes along the way. Celebrating small wins can help boost your motivation and provide a sense of accomplishment, which will drive you towards achieving even more significant goals.
On the other hand, addressing areas for improvement can be equally valuable as celebrating successes. No one is perfect, so it's normal to have challenges or setbacks while working towards our goals.
Addressing areas for improvement involves reflecting on what did not go well and identifying strategies that can help prevent similar outcomes in the future.
Overall, by celebrating successes and addressing areas for improvement, we are creating an opportunity for growth in both personal and professional development.
Adjusting Goals As Needed
As you progress towards your goals, it's important to stay agile and adaptable. Sometimes our circumstances or priorities may change, making it necessary to adjust the targets we've set for ourselves.
This is where regular check-ins with your manager can be invaluable – don't wait until the end of the year to reassess! Openly communicate about new challenges or opportunities that arise and evaluate how they align with your existing goals.
For instance, let's say that one of your short-term objectives was learning a new software program. Though at first glance this seemed like an essential skill for advancing your career development plan, as you worked on other projects throughout the quarter you realized that there were more pressing areas that required attention instead – such as strengthening client relationships or improving project management skills.
FAQs:
1. Why is goal setting important for employees?
Goal setting helps employees define and work towards specific achievements, motivating them to improve their performance and enhance their career prospects within the company.
2. What are some effective strategies for setting achievable goals in the workplace?
Effective strategies include aligning individual goals with larger organizational objectives, establishing clear benchmarks for progress, providing regular feedback and support, and prioritizing flexibility as circumstances change.
3. How can managers ensure that employee goals are aligned with company strategy?
Managers can ensure alignment by regularly communicating organizational priorities and involving team members in strategic planning discussions so that they have a clear understanding of how their efforts contribute to overall success.
4. How often should performance reviews be conducted to assess progress towards established goals?
Performance reviews should be conducted at least annually but may occur more frequently depending on the nature of an employee's role or special project assignments. Regular check-ins can help both managers and employees stay focused on achieving desired outcomes while identifying areas where additional training or resources may be needed.
Conclusion
In conclusion, setting effective goals is essential for employee growth and success. By asking the right questions, using proven frameworks, and regularly reviewing progress, employees can achieve measurable objectives that align with their personal career aspirations and contribute to overall company performance.
Through ongoing feedback mechanisms and celebrating successes, we can ensure that our workforce stays engaged and motivated while working towards achieving strategic planning objectives.
I wish you the best! Fabian.
Share with your Friends: