26 Life Goals for a Fulfilling, Purpose-Driven, and Balanced Life
Do you ever feel like your life isn't going where you want it to? Do you have dreams and aspirations that seem so far out of reach or daunting that they almost don't even matter anymore? You're not alone. Everyone has hopes, goals, and ambitions – but often times we struggle to get our lives on track in order actually to achieve them.
Setting effective life, career, and financial goals can be a great way to direct yourself toward meaningful success and satisfaction, no matter where you are right now.
In this blog post, we'll discuss why setting personal goals matters for a happy life and dream life, how to properly smart goals, and provide some tips for guiding yourself successfully through their completion.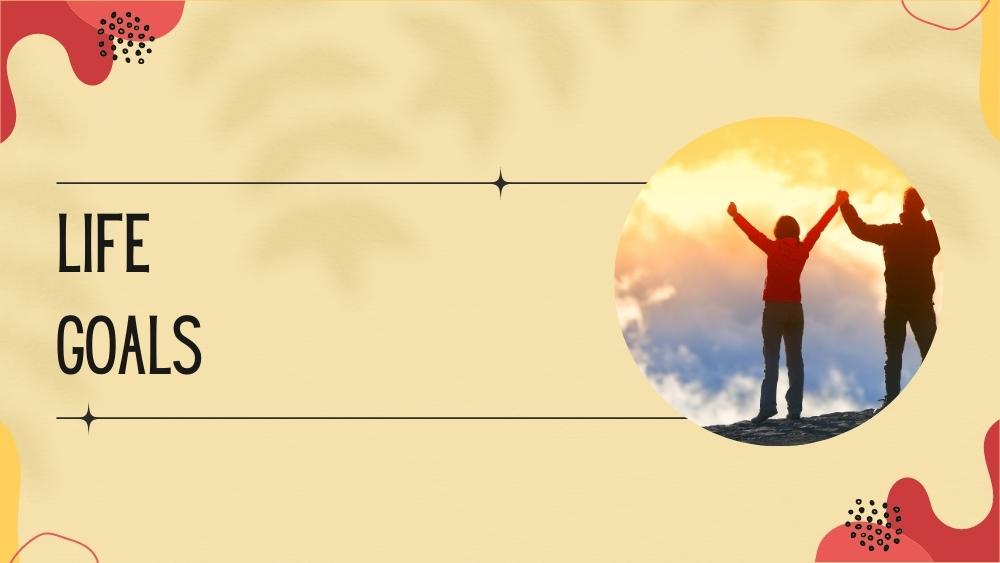 So if your life feels stagnant or directionless – let's take the first steps toward making lasting change!
What Are Life Goals
Life goals are the meaningful, long-term targets that individuals establish to guide their personal and professional development, foster a sense of purpose, and shape their desired future. Life goals can comprise anything from career milestones to personal accomplishments, relationships, financial stability, and more.
Embark on a transformative journey towards a purpose-driven life by setting powerful life goals that pave the way for personal and professional fulfillment, growth, and success.
Importance of Setting Life Goals
Life goal setting is important because they give direction to your life and help you stay committed to achieving what matters most to you. Life goals can provide purpose, motivation, and focus for you to strive toward something greater.
You can unlock the potential of your dreams with powerful life goals that pave the way for a truly fulfilling and meaningful existence. When crafted with care and intention, these goals give you the clarity and direction you need to make every day count.
Setting life goals is more powerful than you may have imagined. Not only do life goals provide direction and guidance, but they can also play an important role in reducing daily stress levels.
By giving structure to your day, life goals help prioritize your daily to-do list, making it easier to navigate challenging decisions and unexpected changes.
Having a clear idea of what your goals are and how to get there can make it easier to stay on track and remain focused in times of adversity.
How to Set Life Goals
Setting life goals can seem like an overwhelming task, but if you break it down into smaller steps, it's really achievable.
Set up an idea dump worksheet
Start by writing out all the life goals and examples you want to achieve, no matter how big or small. Don't worry about the details yet – just get your ideas down on paper.
Do an idea dump
Then, go back and review each goal. Think about why you want to achieve it, how long it will take, what resources or skills you need to make it happen, and who can help you along the way.
Narrow down the best ideas
Once you have a better idea of each goal and its importance to you, narrow down the list to the best ideas. You don't need to commit to them all right away – this is just the brainstorming phase.
Build an action plan
Now that you know what goals you want to tackle, it's time to get out of your comfort zone and set up a plan of action. Create an outline or timeline for life goal ideas and steps that need to be taken and when.
Track your progress
Life is unpredictable, so don't expect your action plan to stay the same throughout the process. Make sure to keep track of your progress and adjust your plan if necessary.
26 Life Goals Examples
Some of the life goals to focus on living a fulfilling life are given below.
Family and Friend Life Goals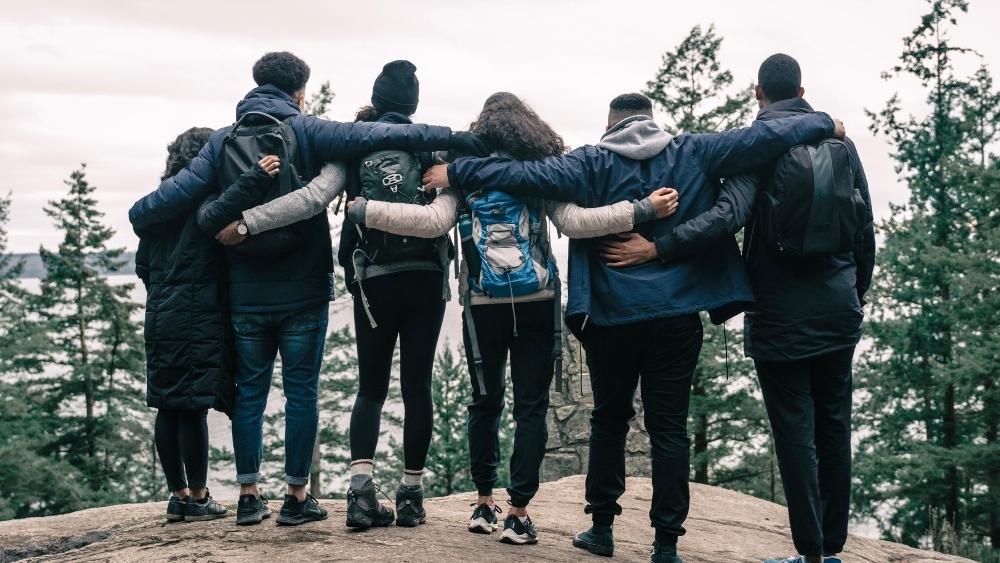 Family and friend life foals include the following:
Choosing good friends: Making the right friends can be one of the most important life goals to set. Surrounding yourself with people that bring out the best in you and help you grow will add value to your personal life goals.
Building a strong family life: Life is too short not to spend it with the people closest to you. Setting goals to strengthen your family relationships and create a supportive environment can be incredibly rewarding.
Spending time with loved ones: Life can be hectic, and it can be easy to forget about the people in long life who matter most. Setting goals to spend quality time with family and friends is an essential part of maintaining strong relationships.
Choosing the right life partner: Life isn't always easy, and having somebody to share it with can make all the difference. Setting goals for yourself when choosing a good life with a partner will help ensure that you make the right choice for your future.
Being a supportive friend: Becoming a pillar of strength for your friends when they need it most is a noble pursuit that requires setting and striving towards meaningful goals.
Being a good parent: Parenting is a noble mission that requires dedication and commitment. It is essential to set goals in life that will help you provide the necessary support and guidance for your children. With a clear vision in mind, you can navigate the challenges of parenthood and become the best parent your children could ever ask for.
Financial Life Goals
Financial life goals include the following:
Saving for retirement: Retirement planning is a must-do goal that can give you peace of mind. It's important to set achievable targets so that you can save and invest wisely and be totally prepared for whatever comes your way.
Paying off debt: By setting achievable goals for paying off your debt, you can liberate yourself from the burden and pave the way for a financially independent future.
Building an emergency fund: Life is full of surprises, both good and bad. While we can't always control the unexpected, we can be prepared by setting aside some money for emergencies. By establishing a monthly savings goal for your rainy day fund, you'll have peace of mind knowing that you can handle any financial curveball that comes your way.
Own your dream home: Owning a home can be one of the most rewarding experiences in life. Setting a goal to save money and get pre-approved for a mortgage will help you reach your dream of owning a home.
Own your dream car: Having a car of your own can make life easier and give you more freedom. Setting a goal to save up for a reliable car will allow you to get around town with ease.
Starting a business: Starting your own business can be an exciting and rewarding experience. Setting goals for yourself when starting or continuing to grow your business will help ensure you are successful in the long run.
Career Life Goals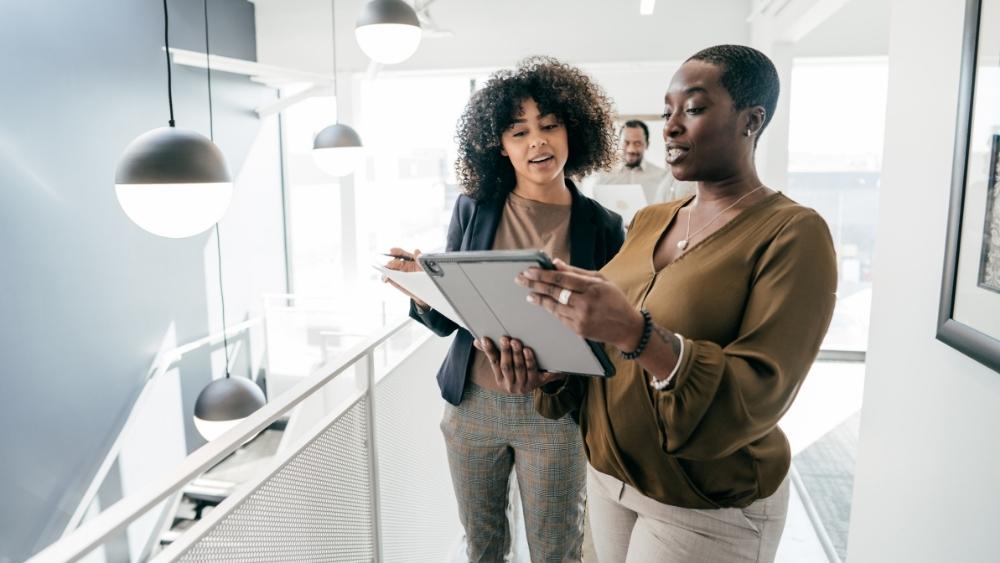 Career Life Goals include the following:
Choosing a career path: Life is too short to be stuck in a career you don't enjoy. Setting a goal to find a career path that fulfills you and provides satisfaction will help ensure your long-term happiness.
Be a good leader: Being a good leader is essential for success and can help open up new opportunities. Setting goals to improve your leadership skills will allow you to make an impact in the workplace and rise to the top.
Getting the promotion: Don't limit yourself to the bottom rung of the career ladder – aim for a promotion or raise and take your career to a new height. By leveraging your current skills and experience, you can achieve even greater success and reach your life goals faster than you ever thought possible.
Developing professional skills: Life is a never-ending journey of learning and growth, and in the highly competitive professional world, possessing the right set of skills can give you an upper hand. It's crucial to set goals and aim for constant professional development. With an ever-expanding skillset, you can stand out from the crowd and make a lasting impact in your workplace.
Gaining recognition: Your life goal should not only focus on personal growth but also on gaining the recognition you deserve for all your hard work. By setting goals that will showcase your talents and create a positive impression, you can increase your chances of being acknowledged in the workplace.
Earn a steady passive income: Life goes by quickly, To secure your future financial stability, set your sights on creating a steady stream of passive income. There are multiple ways to do this, such as investing in real estate, stocks, and bonds or starting a side hustle.
Health and Fitness Life Goals
Health and fitness goals include the following:
Eating healthy: Achieving optimal health starts with eating well and staying active. By establishing a clear goal and committing to a nutrient-rich diet and consistent exercise routine, you can ensure your body is in top form.
Reducing stress: Stress can have a significant effect on our lives, so setting goals to reduce stress can be invaluable. Setting goals to practice mindfulness, get enough sleep, and take time for yourself will help you keep stress levels under control.
Exercise regularly: Set your fitness goal and reach them. It not only enhances your well-being but ensures you have the vigor to conquer everyday tasks.
Lose Weight: Life goals don't always have to be about starting something from scratch, often times they are about continuing to improve on what you already have. By setting achievable weight loss goals, you can stay motivated and take your progress to the next level.
Hobbies and Passion Life Goals
Hobbies and Passion Life Goals include the following:
Travel whenever you can: Life is short, and it's important to take some time for yourself every now and then. Setting goals to travel more often will give you the opportunity to explore different cultures, try new foods, and gain new experiences that can enrich your life.
Take up a new hobby: Life goals don't always have to be about achieving something tangible – they can also be about developing your interests and passions. Setting goals to learn a new hobby or skill can help you stay stimulated and open up new opportunities for personal growth.
Develop your creative skills: Life is all about self-expression, so setting goals to develop your creative skills can help you bring out ideas that may have been hidden away. Whether it's writing, drawing, photography – whatever you're passionate about – setting goals to perfect your craft can help you make the most of your unique skill set.
Learn a New Language: Life is all about communication, and having the ability to converse in different languages will open up new opportunities for connecting with people from various backgrounds. Setting goals to learn a new language can help you build relationships and make lasting memories as you explore the world.
FAQs
What are some common obstacles to achieving a life goal?
Common obstacles to achieving life goals include procrastination, lack of motivation, fear of failure, feeling overwhelmed by tasks that seem too big or complex, negative self-talk and doubt, and poor time management habits.
What happens if I achieve my life goals?
Achieving a life goal can bring you immense satisfaction. It can give you the feeling of accomplishment, personal development, and growth, often bringing with it a sense of pride and joy.
How do I overcome obstacles to achieving my life goal?
To overcome obstacles to achieving life goals, it is important to be aware of the issues, create an action plan and set realistic expectations, and develop strategies for dealing with setbacks or difficulties along the way.
How can I stay motivated to achieve my life goals?
There are some smart strategies to help you stay on track. Setting small, achievable goals, rewarding yourself for progress, surrounding yourself with supportive people, and keeping your eye on the prize can all make a huge difference.
Conclusion
Life goals are an important part of living a meaningful and purposeful life. It's important to set these goals in order to ensure that your life moves in the direction you want it to go and that no time is wasted on meaningless activities. Taking the time and energy to set meaningful life goals list will absolutely pay off in the long run.
Take control of your life and turn your dreams into reality by setting powerful life goals that will guide you toward success, growth, and fulfillment.
I wish you the best! Fabian.
Share with your Friends: