If you have ever struggled with achieving your goals, then you know how difficult it can be. Whether exercising more, learning a new skill, or starting a business venture, the road to change is often bumpy and unpredictable.
Even if you set some goals for yourself to pursue and make progress in the right direction, there may still be areas that require further exploration to bring things full circle.
That's why I created this list of 35 questions for goal setting – designed to provide an ultimate test of self-discovery – aimed at helping you get greater clarity on what really matters when setting personal and professional goals.
This list of probing questions is meant to get you thinking about the deeper issues regarding goal-setting. They help you to go beyond the surface level and gain a more holistic understanding of your motivations, strengths, and weaknesses.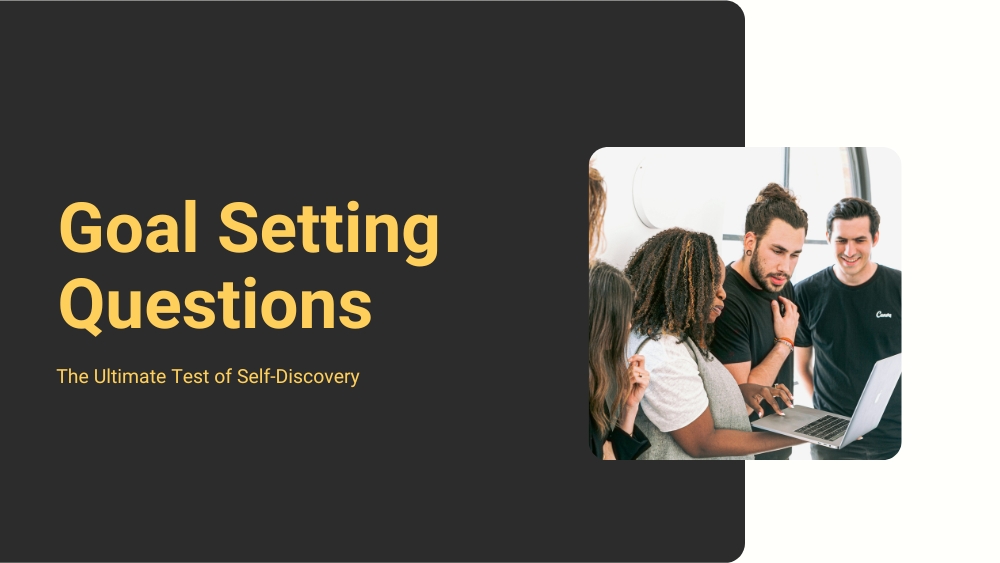 I've divided this blog post into three subcategories. It's basically the WHAT, HOW, and WHY we will question ourselves.
First, there are questions you need to ask to find the perfect goal you want to achieve.
Then, there are questions about how you want to achieve your set goals.
And finally, I've included some questions to help you stay motivated and on track during the process.
IMPORTANT: Before We Start Answering These Questions
There are different types of goals. So, you shouldn't only set 1 goal and chase them. Instead, you can set goals for your personal objectives: your career, health, relationships, spiritual development, learning goals, etc. There is no limit on how many goals you want to have for your future.
But, If you are new, just pick one. Choose one goal that has the most significant impact on your life when you achieve it.
And it is absolutely necessary that you grab a pen and paper and write your answer down. Don't do it in your head, and don't do it on your computer. Do it with pen and paper. And you must be honest with yourself. The answer has to align with your core values.
According to studies, people are 42% more likely to achieve their goals just by writing them down.
Additionally, don't think too long about one answer. Write the first thing that pops up in your head. And most importantly, write down whatever the answer is. Nobody is judging you! Don't live somebody else's dream, focus on your own life plan, the ideal life that you want to accomplish.
When there is a question: "What do you want to achieve?" And you answer with "End the world hunger," but instead, you want to have a Ferrari, then write that you want to own a Ferrari!
When you don't answer the questions from the bottom of your heart, you start in the wrong direction when you want to chase your dreams and goals. Again, nobody is judging you. If you need some inspiration, we have an article about ideas for monthly goals.
So, with these important steps out of the way, you are ready to start the process with these 35 goal-setting questions:
Part 1: Questions to Find Your Perfect Goal
We start with goal-setting questions that help you find the right dream you want to achieve. Having the right plan from the beginning is probably the most essential step. When you walk south but instead you want to walk north, it takes you a long, long time to reach your final destination.
So make sure you answer the questions below with care and honesty:
What are my passions and interests?
What are the things I am most proud of that I have achieved?
What are the things that make me happy?
What are the things that I wish to change in my life?
What are the things that I wish to keep in my life?
What is a skill I want to master?
What are the things that I want to experience?
What are the things that I want to contribute to society?
What is a goal I set in the past but didn't achieve?
What is something I've been putting off but really want to do?
What do I want to be known for?
These goal-setting questions solely aim to know yourself better and ultimately know what you want. When you have these questions answered, we continue with the most potent question in life for goal setting:
What do I want to achieve if I knew I could not fail?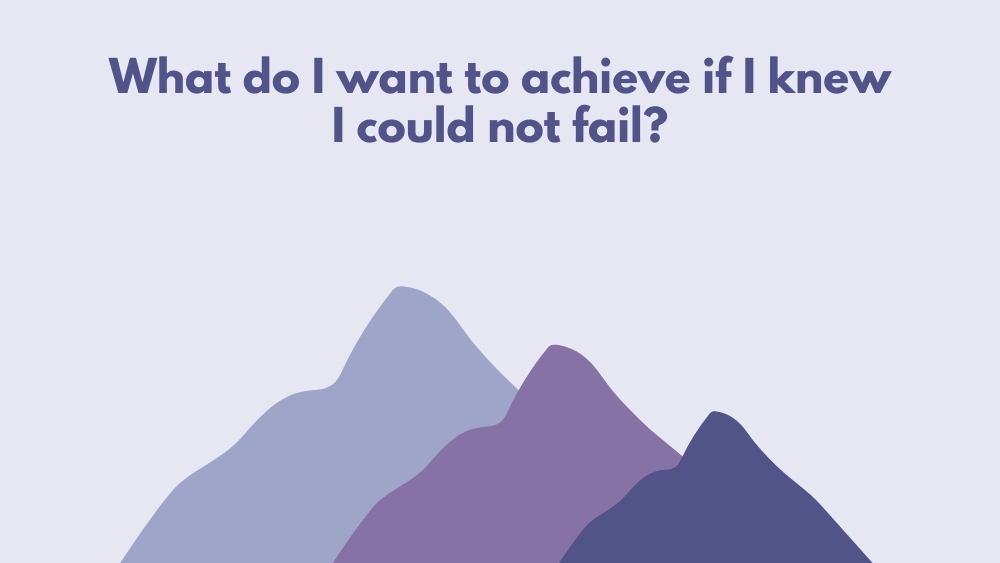 This is probably the most powerful question. As you probably already noticed, the question already triggers a certain feeling of confidence and strength. That feeling is your inner belief that you can do anything you want.
Whatever your answer to this question, this is what you should focus on. So take this answer, and we will continue with the second part:
Part 2: Questions on How to Achieve Your Chosen Goal
Now that you know your goal, it's time to get the answers to achieving it. Going in the right direction is crucial, but knowing what actions you will take and what kind of strategies you want to use to accomplish them are important steps too.
These questions help you determine your next steps toward your goal.
What resources do I need to achieve my goal?
What skills or knowledge do I need to develop to achieve my goal?
Who can help me achieve my goal?
What obstacles might I encounter, and how can I overcome them?
What steps do I need to take to achieve my goal?
How much time do I need to invest to achieve my goal?
What sacrifices am I willing to make to achieve my goal?
What daily or weekly routine can I establish to achieve my goal?
How will I prioritize my time and energy to ensure I'm making progress toward my goal?
What can I learn from successful role models who have achieved similar goals?
What are the major milestones I need to complete to reach my goal?
These are powerful goal-setting questions to ask to help you on your journey. Answering them gives you clarity and confidence that you can achieve your dreams.
And yet again, here is the most powerful question for the second part:
How do I know I have achieved my goal?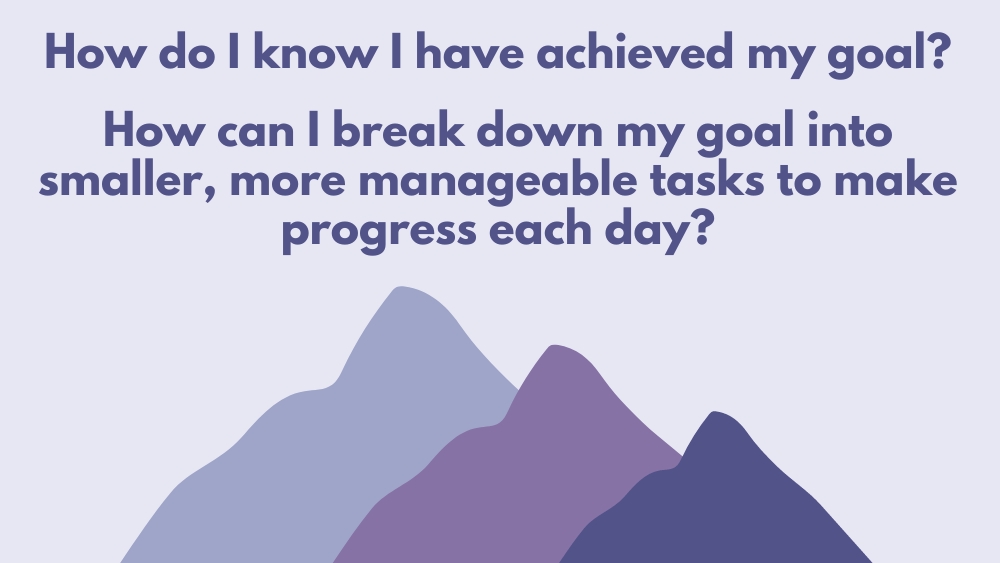 If you can answer this question, you have a clear, measurable goal. And it's crucial your plan can answer this question. It motivates you and gives you the drive you need when you know exactly where to go and what to do along the way. The following important question is:
How can I break down my goal into smaller, more manageable tasks to make progress each day?
This is also highly important to ask. A big long-term goal can be overwhelming, and breaking it down makes it more attainable. And it allows you to identify smaller, more manageable tasks that add up to achieving your goal.
By taking small steps, you have a success every time you achieve one of these small chunks. And this is crucial for maintaining motivation and also for having a clear direction.
Additionally, having a time-bound goal gives you some sense of urgency. So try this to implement into your great goals too.
Part 3: Questions on How to Stay Motivated
This last part helps you to ask questions that keep you motivated on your journey. This is the last part of the goal-setting questions that ensure you follow through on challenging goals and don't give up.
Being able to stay motivated requires some sort of reward system. It makes it much easier to stay motivated if you can make it very clear to yourself why you want to achieve your goals. And we find out what motivates you and how you can reward yourself with the following questions:
How will accomplishing my goal impact other areas of my life?
What kind of personal growth or learning opportunities can I gain from pursuing my goal?
What kind of accountability system can I implement to keep myself on track?
What kind of rewards can I offer myself for achieving milestones and moving forward?
How can I remind myself of the purpose and meaning behind my goal?
What will happen in my life if I don't achieve my goal?
How can I maintain a sense of urgency or purpose toward reaching my goal?
How can I track my progress toward my goal?
How will I celebrate once I've achieved my goal?
These types of questions for goal setting help you to stay motivated, in control, and on track. Answering them enables you to recognize the importance of your goal, how to prioritize it, and why it's worth the effort. It also helps you identify what to do if something goes wrong and how to stay motivated toward success.
And finally, having some sort of tracking is probably the most important part of the goal. Ask yourself:
How can I use self-reflection and measure my goal to stay motivated and course-correct if needed?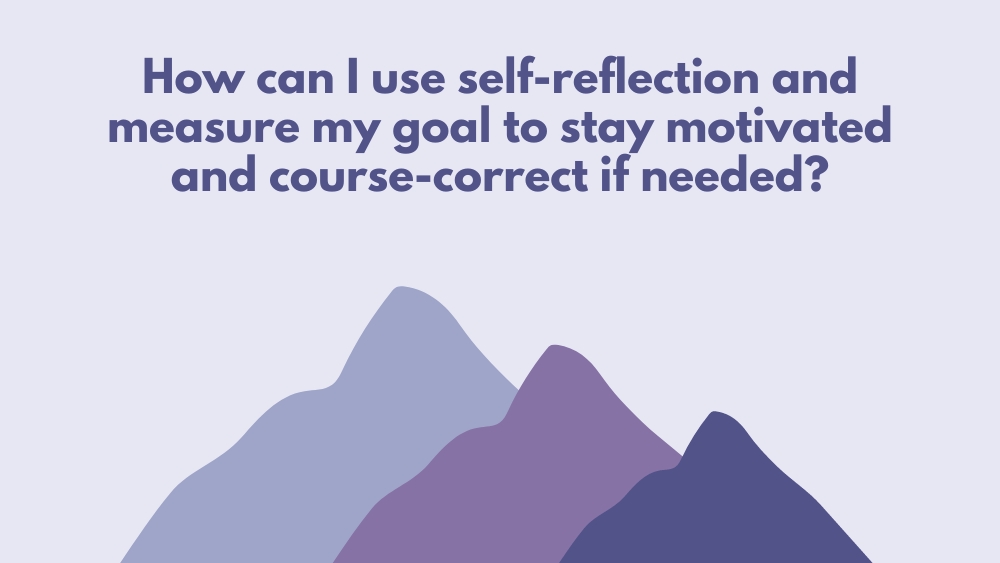 Measuring your goal and doing regular self-reflection helps you identify if you are making progress or if any adjustments need to be made. And this focus is vital to achieving success with your goal.
Question For Goal Setting Conclusion
So, whenever I chase a new goal, I ask myself these questions for goal setting. Sure, it takes a bit to answer all these questions truthfully. Still, these goal-setting steps have resulted in achieving goals I never thought possible.
I highly recommend you take some time to answer these goal-setting questions for yourself.
These 30 to 45 minutes can save you months or even years of struggle and make the achievement of any goal seem much closer. All the steps help you determine what you want, how to get it, and why you want to achieve your dreams!
Good luck on your journey! Best, Fabian
Share with your Friends: