11 Types of Goals Everyone Should Set
Goals give us something to strive for and encourage us to work hard on our ambitions. Setting goals can make even the seemingly impossible dreams achievable, whether it's a one-time task or a long-term project.
With that said, what types of goals should everyone – no matter who they are – be setting? From financial ambitions and physical achievements to internal growth objectives and life plans, here are 11 types of goals everyone should set to reach their full potential.
The Goal-Setting Process
Setting goals is critical for anyone who wants to maximize their potential. The steps for goal setting are: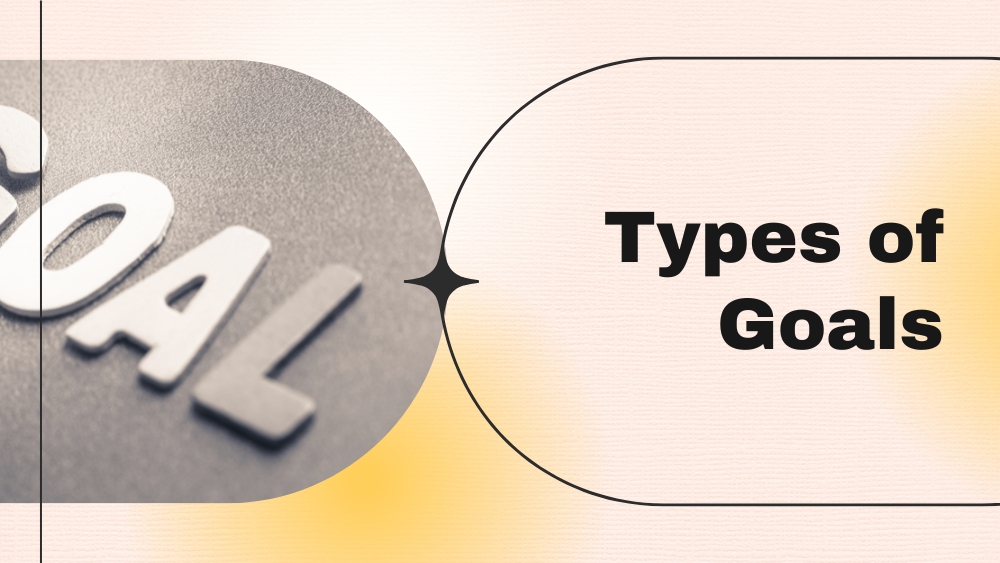 Make your goal clear, measurable and time-bound
Break your goal down into smaller chunks
Define actionable steps for each small step
Track and review your progress regularly
These are the four steps required for practical goal setting. The goal-setting process is relatively simple yet incredibly powerful. It begins by clearly defining the goal, writing it down, and setting a timeline for its completion. The best way to find your dream goal is by asking some powerful questions to find your passion and ultimate goal.
After that, you break the goal into manageable chunks and plan out small, actionable steps to work on. Finally, track your progress and make adjustments if needed.
8 Types of Goals Based on Areas of Your Life
Setting goals is a key factor in successfully achieving your ambitions. However, goals should be tailored to different aspects of your life and not just focus on one area. These types of goals help you succeed in each area. These eight goal categories are:
Personal Development Goals
Personal development goals can be incredibly helpful in reaching your professional and personal potential. We all have areas of our lives that could use improvement, no matter how successful and content we feel. These types of personal goals are all about personal growth and mental health.
Examples of personal development goals can be:
Increase your emotional intelligence by reading at least one book on the subject every quarter.
Work on improving your communication skills by practicing active listening by listening carefully to others and responding thoughtfully.
Develop better organizational skills by creating a daily schedule and tracking progress toward goals.
Learn how to manage stress effectively through yoga, meditation, or other relaxation methods.
Connect with yourself deeper through journaling or self-reflection activities such as painting or drawing.
Career Goals
Career goals or business goals are essential for anyone who wants to progress in their job. Career goals focus on improving yourself professionally and achieving success in your job. Examples of business goals include: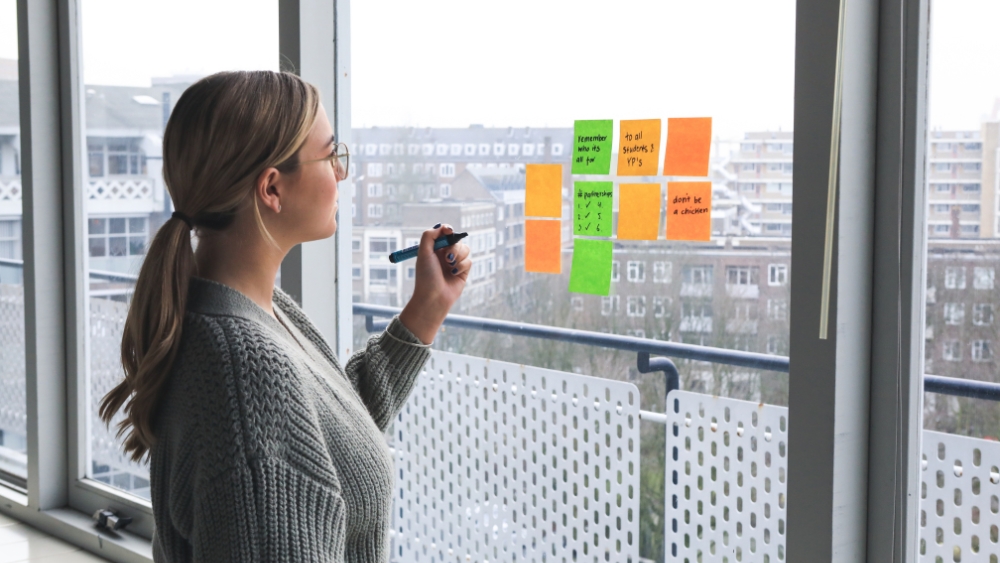 Complete a certification or course related to your field of work.
Develop new skills and knowledge in an area related to your career.
Identify and network with key people in your industry.
Secure a promotion or raise by taking on more responsibilities or going above and beyond your current job.
Spiritual Goals
Setting spiritual goals is important to leading a fulfilling, purpose-driven life. Taking the time to examine your inner spirit and determine what's truly important for your life – spiritually speaking – is the best way to get started. This can be done through various activities such as meditation, journaling, or even reading sacred texts. Some examples include:
Spend more time in nature daily, connecting with the earth and its spiritual energy.
Try yoga and meditation for more relaxation and spiritual well-being.
Read a spiritual text or book each week to deepen your understanding of your faith or area of spiritual practice.
Practice gratitude and loving-kindness towards yourself and others.
Spend time reflecting on your purpose and what matters to you.
Financial Goals
Having financial goals is a crucial part of achieving financial success. Without them, it can be hard to know what direction to take your finances and how to reach the milestones you have set for yourself effectively.
Some examples of SMART financial goals include:
Set up an emergency fund with at least three months of expenses saved.
Reduce debt by 10% in the next six months.
Create a budget
Open a retirement account and contribute 5% of your salary each month.
Save 20% of your income each month towards other long-term goals.
Relationship Goals
Relationship Goals are vital for building and maintaining a healthy relationship. They can be both short-term and long-term, helping the couple to determine their vision for the future together.
Examples of specific relationship goals include:
Have regular date nights with your better half.
Have an open dialogue on any issues or frustrations.
Communicate how much you appreciate your partner.
Take turns planning fun activities together.
Discuss financial plans and saving strategies.
Educational Goals
Educational goals or academic goals are essential for any individual wishing to succeed, whether in school or beyond. Setting achievable, realistic goals and taking action to achieve them will positively affect one's overall academic performance.
Examples of educational goals can be:
Learn a new language using language learning apps, like Duolingo or Babbel, to practice and strengthen vocabulary and grammar.
Pursue a degree by researching different majors and degrees that align with your interests and career goals.
Obtain a professional certification by researching different professional certifications in your industry or career path.
Fitness Goals
Fitness goals can be crucial to reaching your full potential in your overall physical health and well-being. To achieve them, it is necessary to follow the goal-setting strategy of specific, measurable, accessible, realistic, and timely goals. Examples of fitness goals can include: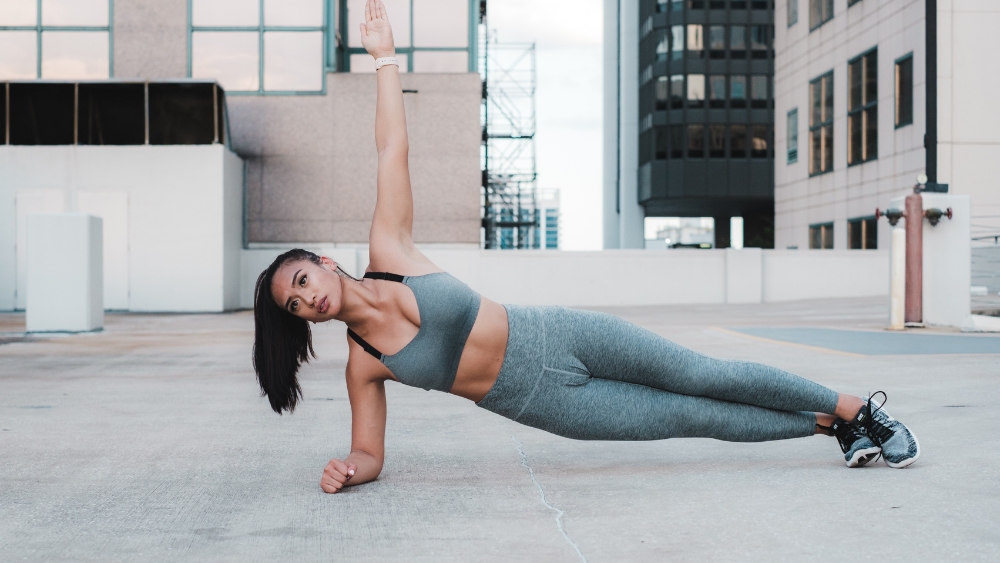 Running a 5K race in a set amount of time.
Losing a certain amount of body fat.
Build lean muscle mass and improve overall strength and endurance.
Improve overall flexibility and range of motion for better athletic performance and injury prevention.
Social Goals
Social goals are objectives that individuals, groups, or organizations strive to achieve to benefit the collective good. These goals often seek to promote social change by addressing issues like poverty, inequality, and access to basic needs. Specific examples of social goals include:
Volunteer at a local community organization for 10 hours per month.
Attend at least one social event every week to expand your social circle.
Join a new club or organization to pursue a hobby or interest.
Attend a public speaking workshop to improve communication skills.
Build stronger relationships with family members by setting aside time for regular check-ins.
Creative Goals
Creative goals are objectives that individuals set for themselves to achieve a desired level of creativity or artistic expression.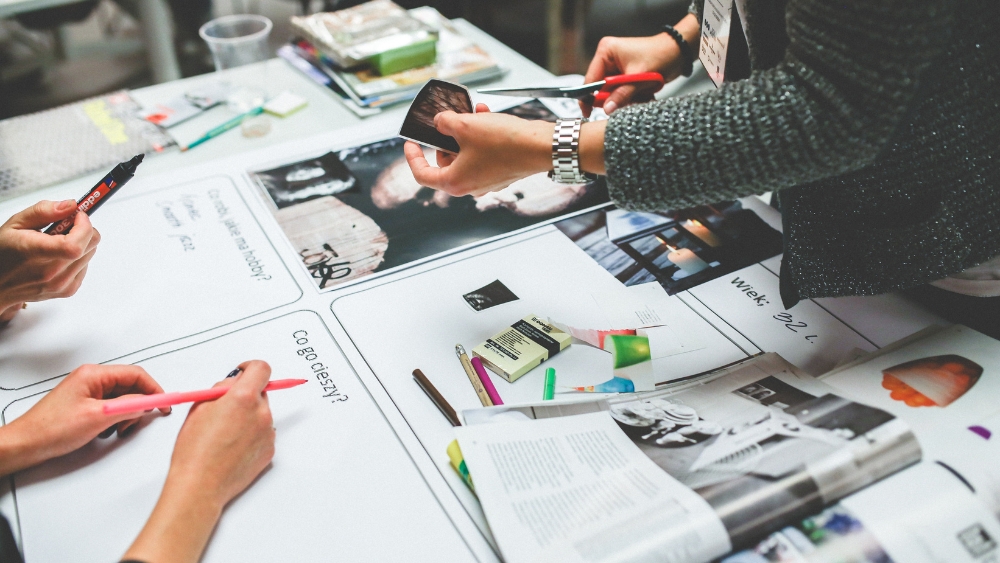 Creative goals can range from improving artistic skills to exploring different creative outlets. Achieving creative goals requires dedication, practice, and willingness to experiment and take risks. Some examples of creative goals include:
Write at least 500 words per day on a personal writing project.
Learn and practice new musical instruments every month.
Learn a new photography technique and practice it regularly.
Developing drawing skills by taking classes or practicing daily.
3 Types of Goals Based on Time
Goals come in all shapes and sizes, but they can generally be categorized into three distinct types based on time: short-term goals, long-term goals, and lifetime goals.
Time-based goals are important for helping us stay organized and focused on our ambitions. They can range from daily tasks to larger objectives that take months or years to achieve.
Short-Term Goals
Short-term goals can be accomplished within a short time, usually under a year. However, these are typically used to reach larger goals and objectives that take longer. Examples of short-term goals include:
Creating a budget and sticking to it
Exercising for 30 minutes a day, five times per week.
Learning a new language in 6 months or less
Reading a minimum of one book per month to improve literacy and knowledge
We have a list of monthly goals which can give you some inspiration.
Long-Term Goals
Long-term goals are objectives that take more than a year to achieve. These types of goals require dedication and consistent effort over a long period of time. Examples of long-term goals include:
Saving for a down payment on a house.
Obtaining an advanced degree, like an MBA.
Developing an online business or side hustle to increase income.
Running a marathon.
Plan and make a world trip.
Lifetime Goals
Lifetime goals are objectives that can be achieved over a person's lifetime. These life goals are super major goals. A lifetime goal often involves changing lifestyle, attitude, and mindset. Examples of lifetime goals include:
Achieving financial freedom
Developing meaningful relationships with close friends and family
Pursuing a passion or career that brings joy and satisfaction
Living a healthier lifestyle with balanced nutrition and regular exercise
SMART Goals
SMART goals are a framework for setting practical and achievable goals. The acronym SMART stands for Specific, Measurable, Achievable, Relevant, and Time-bound. Here are some more detailed explanations of the five steps:
Specific: Goals should be clear and concise, defining what needs to be accomplished.
Measurable: Goals should have measurable progress so that you can track your progress toward achieving them.
Achievable: Goals should be realistic and attainable. Otherwise, they can be discouraging and demotivating.
Relevant: Goals should be relevant to your overall objectives and align with your long-term plans.
Time-bound: Goals should have a specific timeline with intermediate objectives and deadlines.
Here is a concrete example of how to set SMART goals:
Specific: Volunteer at a local community organization for 10 hours per month.
Measurable: Track the number of hours volunteered per month.
Achievable: 10 hours per month is possible with proper time management.
Relevant: Volunteering can provide a sense of fulfillment and contribute to the community.
Time-bound: Volunteer for 10 hours per month for the next six months.
What Are the Three Types of Goals?
The three types of goals are process goals, performance goals, and outcome goals:
Process goals are specific actions that an individual can control, like studying for 2 hours
Performance goals are based on personal standards like achieving a desired amount of body fat
Outcome goals depend on winning and are challenging to control due to outside influences like first place in a marathon
What Are the Three Different Types of Financial Goals?
The three different types of financial goals are short-term, medium-term, and long-term goals. Short-term goals can be achieved within a year or two; medium-term goals span two to five years; and long-term goals usually require five or more years to complete.
Final Thoughts
Setting goals can be a powerful tool for staying organized and achieving success. By having clear objectives, you can keep yourself motivated and focused on your ambitions. Using the SMART framework is an effective way to set achievable goals aligned with your end goal.
Ultimately, goal setting is about creating plans, taking consistent action, and learning from both successes and failures to live a meaningful life. With dedication and perseverance, anything is possible!
Wish you the best, Fabian
Share with your Friends: