Demotivated? Uncover 13 Reasons & Revive Your Drive
Feeling disheartened and unenthused about the things that you used to enjoy? Does it seem like your efforts are in vain, and nothing is working out as planned? You might be feeling demotivated– a common problem faced by many.
It's OK. There is help available, and if you take an active approach to combat this issue, you can start feeling motivated again!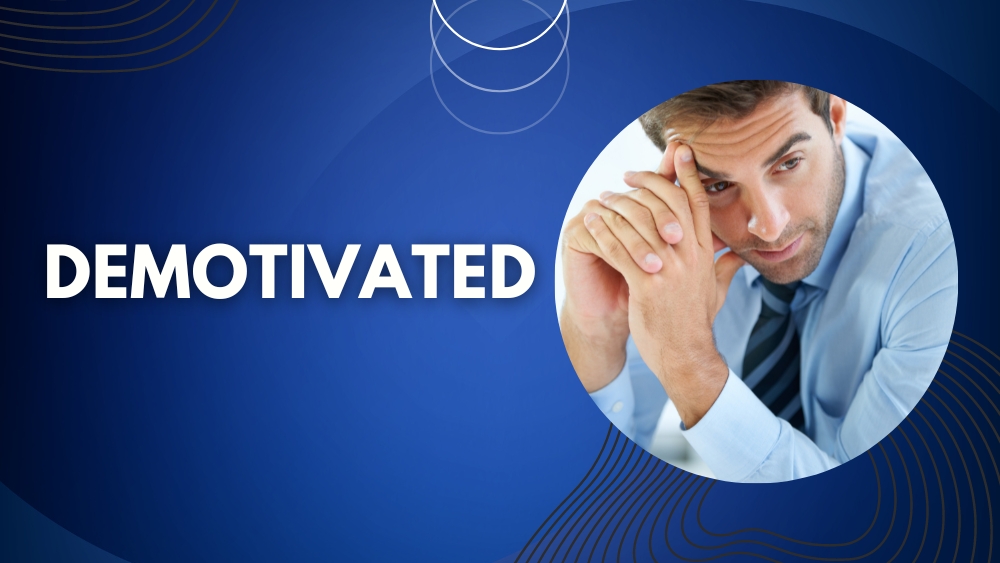 In this blog post, we will dive into what demotivation is all about, why it affects us so much, how to identify when you're experiencing it, and some useful tips on how to get back on track with renewed energy!
What Demotivation Is All About
Demotivation is a state of mind characterized by feeling depleted of enthusiasm and lacking the motivation to do something.
External factors such as work or personal issues can lose motivation, or even demotivation can be self-imposed when you're comparing yourself to other people's successes. Demotivation tends to result in feeling like no matter how hard you try, nothing is working out, or you are making progress slowly.
Demotivation can be incredibly detrimental to our mental health, as it reinforces a negative mindset that prevents us from seeing any potential solutions in our personal life. Demotivated people often feel helpless, as if there is no way out or no hope.
With long-term demotivation, we can begin to feel hopelessness and apathy. This lack of energy in everyday life can have a devastating impact on our relationships if not taken seriously, so it's essential that we proactively tackle any personal motivation voids head-on!
Reasons That Make You Feel Demotivated
Some common reasons that make you feel demotivated are given below.
1. You're Working for the Wrong Reason
Sometimes, most people are working hard towards a goal that they don't truly believe in. For example, maybe you're trying to get a promotion because it will make your parent proud, or you want to make more money for the sake of having more money.
Demotivation can occur when we forget why we're really doing what we're doing and the reason behind our actions.
2. You're Overworking Yourself
It can be easy to get caught up in the hustle and overwork ourselves. This could lead to feeling burnt out, exhausted, and uninspired. Working all day every day will not only decrease your productivity but also make you feel demotivated.
3. You're Demotivated by not Knowing What to do Next
When we have unclear goals, it can be difficult to stay motivated. If you're feeling stuck in a rut right now, take some time out of your day and try to get an overview of the situation – sometimes, just taking a step back brings clarity! Gaining perspective is key to finding renewed enthusiasm.
4. You Have Unrealistic Expectations From Yourself
It can be easy to set unrealistic expectations for yourself, which can lead to feeling overwhelmed, frustrated, and demotivated. These unrealistic expectations can come from wanting to do too much in a short space of time, setting high standards for yourself, or comparing yourself to other people's successes.
5. You Are Not Setting Short-Term Goals
If you are not setting short-term goals, this can have a negative impact on your motivation. When there is no clear objective in sight, it can be difficult to stay focused and motivated. Short-term goals will help provide direction and make the journey much less daunting.
6. The Fear of Change
The Fear of Change can be a powerful force that prevents us from taking necessary steps toward personal growth. This fear comes from the uncertainty of change and often leads to anxiety, stress, and a feeling of being overwhelmed.
It can be hard to face this fear. This fear causes us to stay in our comfort zone, without taking risks or trying new things.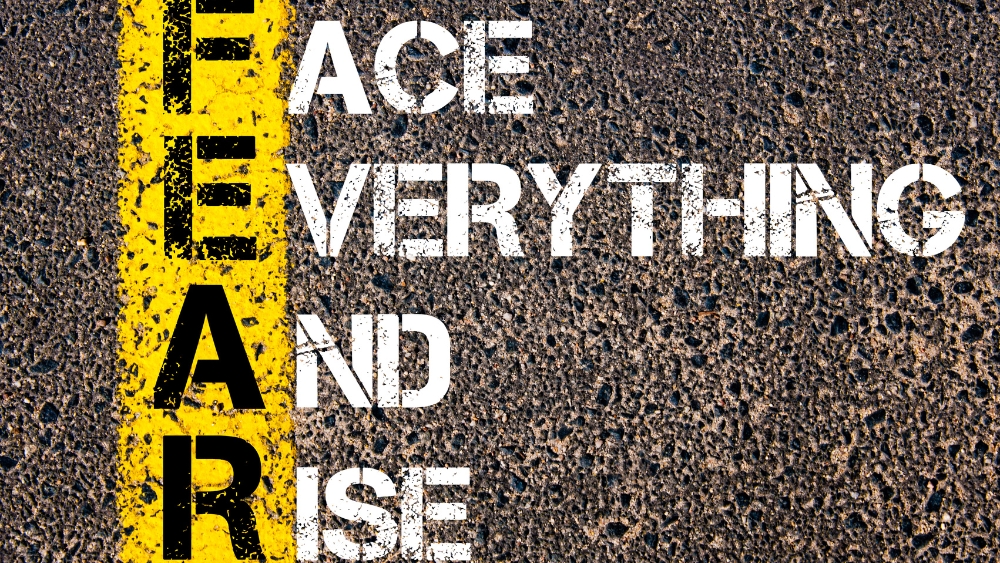 7. Your Efforts Lack a Sense of Purpose
Without purpose, our efforts can become aimless and demotivating. Too much time spent with no direction or focus can make it difficult to progress toward individual goals.
8. Inaction Leading To Demotivation
Demotivation can be caused by inaction. When we are stuck in a cycle of procrastination, it can be hard to find the motivation to take action and move forward. This lack of action results in feeling stagnant and unfulfilled.
Demotivation due to inaction can also lead to feelings of guilt and regret for not taking steps toward achieving our goals.
9. Self-Doubt
Self-doubt is a formidable challenge that can impede our progress, making it difficult to accomplish even the most basic of objectives. Characterized by feelings of incompetence, insecurity, and fear of failure, self-doubt often springs from an inner lack of confidence in ourselves; leading us to guess second each move we make and become uncertain when faced with decisions.
10. A Negative Outlook
A negative outlook can have a damaging effect on motivation, leading to feeling dejected and disheartened. This pessimistic attitude can make it difficult to see solutions or opportunities, making it harder to take action and achieve our goals.
Negative thinking can become a destructive cycle, leading to further demotivation and frustration.
11. Poor Time Management
Poor Time management can lead to feeling overwhelmed, stressed, and demotivated. With too many tasks piling up, it can be difficult to focus on any one thing, making it hard to make progress on goals.
Poor planning, procrastination, and lack of organization can also contribute to demotivation. In addition, poor time management comes with the added problem of feeling guilty and regretful, which can be detrimental to overall motivation.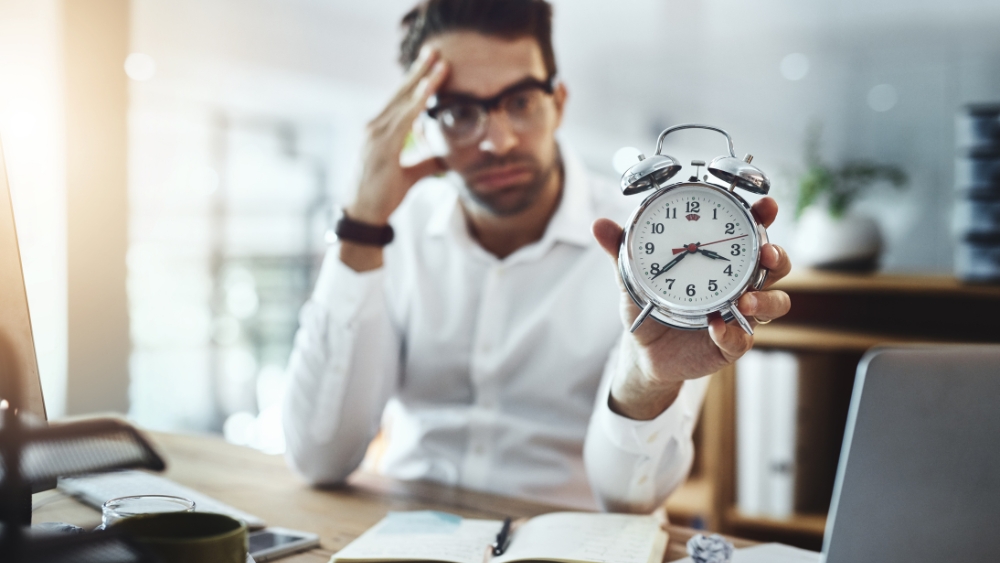 12. You're Demotivated by Loneliness and Grief
Demotivation caused by loneliness can stem from feeling isolated, disconnected, and lack of meaningful relationships. It can be difficult to find motivation when we feel alone and disconnected from others as it can lead to feelings of hopelessness and despair.
Demotivation caused by grief can also be a challenge, as we struggle to move forward without the loved one that we have lost.
13. You're Demotivated by a Values Conflict
A values conflict can be a major source of demotivation. When our core values are challenged or violated, it can lead to feeling powerless and hopeless. We may struggle to continue when our values no longer align with the goals that we are striving for.
Demotivation caused by a values conflict can be difficult to overcome, as it implies a need for inner reflection and reframing of our priorities.
Even the strongest and most successful people have moments of feeling demotivated, but it's important to remember that these moments don't define us, and we can always bounce back.
Ways to Tackle Demotivation and Re-Motivate Yourself
Struggling with feelings of sluggishness or apathy can seem overwhelming, but there's no need to worry – regaining motivation is within reach. There are some great strategies you can use to get back on track and start achieving your goals once again. Let's look at some of them.
1. Remember Why You Want to Do It
It can be easy to forget why you started something in the first place. Realize yourself of your goals and ambition, and how much this thing means to you. This meaningful work will help to spark that motivation again and remind you why it is worth the effort.
2. Get Up and Do Something
Get your energy back by taking the initiative and engaging in some activity. Taking a walk, doing an exercise, or pursuing an enjoyable past-time can all help to get those endorphins flowing, restoring that lost motivation and making you feel good. Whatever you choose, make it count towards getting yourself feeling productive again.
3. Set Deadlines to Stay Focused
Having deadlines can help to keep Feeling demotivated? Discover 13 reasons behind it and learn effective ways to revive your drive, motivation, and zest for life.tion at bay. Set yourself realistic but achievable goals and objectives, and make sure that you stick to them. This will help to keep you focused and motivated, as well as ensure that your work is done on time.
4. Discipline Is Key to Staying Motivated
Keeping disciplined can be a great asset for achieving your goals, as having no structure often leads to feeling deflated and unmotivated. Taking the time each day to set yourself up with an organized routine could help you stay focused on what needs doing – resulting in improved motivation levels.
Establishing discipline will provide consistency which may lead to increased productivity and success.
5. Avoid Negative Influences
Negative influences often lead to demotivation. Try to stay away from people or places that make you feel bad about yourself or low your self-esteem, and instead focus on positive influences and activities that bring out the best in you.
Find people who inspire and motivate you, and try to spend more time with them. This will help to boost your motivation and enthusiasm for the things that you are doing.
6. Take Some Time For Yourself
Sometimes demotivation can be caused by burnout, so taking breaks and giving yourself time to relax is important. Take a few days off and do something that re-energizes you, like going on a trip or reading a book. This will help to restore your enthusiasm and energy.
7. Get to Bed, Sleepy Head
Getting enough sleep is essential for staying motivated. Demotivation can often be caused by fatigue, so make sure that you get plenty of restful sleep. Aim for 7-8 hours of uninterrupted sleep each night, and try to stick to a regular sleep schedule. Getting enough rest will help ensure that you stay alert and motivated throughout the day.
8. Reward Yourself for Your Work and Accomplishments
When demotivation strikes, it can be difficult to stay motivated. However, one of the best ways to combat this is to reward yourself for your accomplishments, no matter how small. This could be something simple like treating yourself to a cup of coffee, or even something bigger like a well-deserved weekend away.
Rewarding yourself will help to remind you that your efforts are being acknowledged and appreciated, which can be a great boost to your morale and motivation.
9. Don't Compare Yourself to Others
Comparing yourself to others can be disheartening and lead to a lack of motivation. Instead, look at your own journey and self-worth and take pride in the progress you've made along the way.
Focus on becoming the best version of yourself instead of comparing achievements with those around you – only then will true success follow!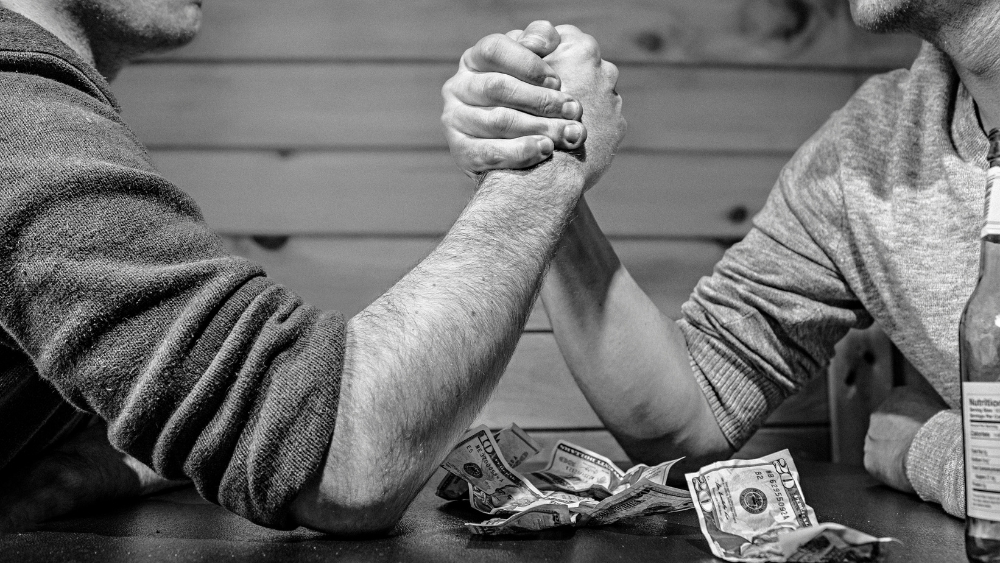 10. Know and Accept Your Limitations
One of the biggest causes of demotivation is unrealistic expectations. It is important to understand and accept your limitations and works within them. Demotivation often comes from trying to do too much or setting goals that are out of reach.
By understanding and accepting your limitations, you can set goals that are achievable and within your reach, which will help to keep demotivation at bay.
FAQs
What are the consequences of being demotivated at work?
When you're feeling demotivated, it can have a significant impact on your work performance. Demotivation can leave you feeling apathetic and resistant to taking on new tasks or challenges; it can also cause a lack of focus, productivity, and quality in your work.
How can I create a work environment that prevents demotivation?
Achieving greatness in the workplace starts with creating an atmosphere of collaboration and motivation. Setting achievable goals, offering recognition where warranted, providing feedback regularly, and giving employees access to resources can all contribute immensely to a productive work environment designed for success.
By valuing your team's effort, you ensure that everyone is empowered to reach their potential – unlocking untapped enthusiasm from within!
How can I help someone who is demotivated?
Supporting someone who is feeling unmotivated can be a challenging but rewarding experience. Begin by having an open, authentic dialogue and truly hearing what they have to say. Assist them in building accessible objectives that are attainable; break down their projects into simpler tasks which will aid progress along the way while encouraging unconditional encouragement and support.
If motivation continues to dissipate, it may be beneficial to consider professional advice or assistance from an accredited source.
What are some things to avoid if I don't want to become demotivated?
If you want to avoid becoming demotivated, it's important to practice self-care and make sure that you are doing things that bring you joy. It's also important to stay organized and prioritize tasks, avoid procrastination, set realistic goals, and take regular breaks to feel motivated
Conclusion
Everyone has felt unmotivated at some point in their lives, but it doesn't have to be the end of your journey. By understanding and addressing demotivation's causes head-on, you can rekindle that motivation and keep moving forward toward achieving any goal.
Wish you the best! Fabian.
Share with your Friends: