Why Am I So Unmotivated? 8 Reasons to Regain Your Spark
Are you tired of feeling discouraged and stuck in a rut? Do you find yourself working hard but still not seeing the results that you want? If so, it could be because of your lack of motivation. Motivation is an essential part of success, yet many people struggle with finding the energy and drive to stay committed.
It's easy to feel frustrated and overwhelmed by these feelings, but don't despair and lose it – there are ways to get motivated despite your circumstances! In this blog post, we will discuss why you might be feeling unmotivated, how to identify negative thinking traps that may be holding you back from achieving your goals, as well as actionable steps and strategies for overcoming those barriers.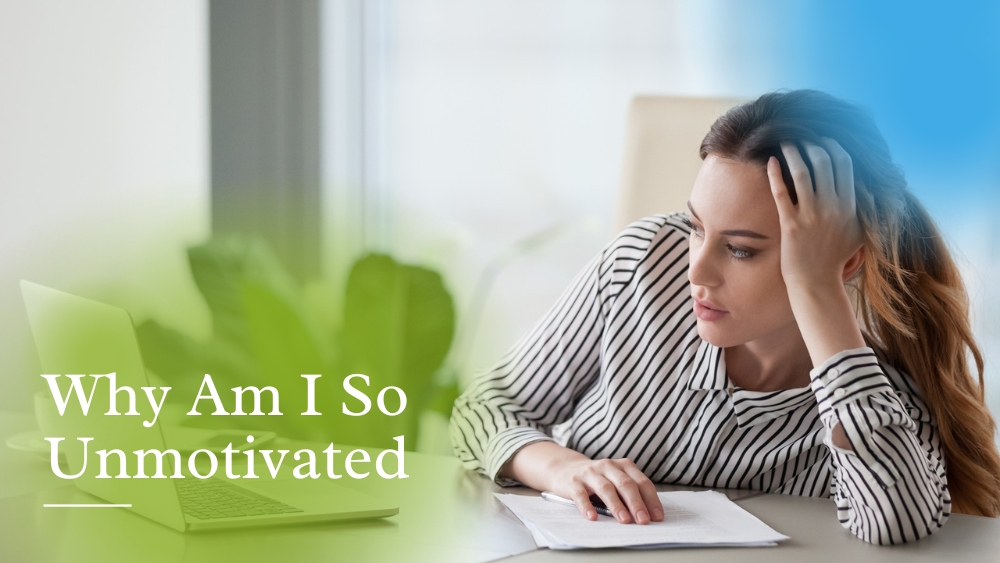 So if no matter how hard you try, something always seems just out of reach or any progress you feel good about making is quickly undermined by low motivation energy levels – read on to learn more about getting unstuck today!
What Is Motivation Exactly?
Motivation is the driving force behind our actions and choices. It's a psychological and emotional state that propels us to take specific actions to achieve certain goals – such as getting better grades, exercising more often, or completing tasks on time. Without motivation, it can be difficult to stay focused and make progress in any endeavor.
Why Am I So Unmotivated?
Though it's normal to feel unmotivated from time to time, there can be underlying issues that are causing this lack of motivation. These might include physical or mental health problems, fatigue, excessive stress, a lack of purpose or goals in life, low self-esteem, or feeling overwhelmed,
If you're noticing a sustained lack of motivation, it can be helpful to think about why you are feeling this way and then work on finding ways to address the underlying cause. When we feel unmotivated, it's generally caused by specific things.
These reasons are discussed in detail below:
1. Lack of Purpose
Without understanding the core purpose of your life, it's easy to feel stuck in a cycle of lethargy and apathy.
What drives you?
What makes you excited to embrace each new day?
These are the critical questions that can ignite your motivation and transform your mindset. By taking the time to reflect on your personal values and goals, you'll generate the spark you need to keep moving forward. Experience the power of purpose and rediscover your inner flame today.
2. Lack of Goals
Having meaningful goals is a great way to stay motivated. If you don't have any set goals or your current goals don't feel important, then it can be tough to find the drive and energy needed to complete the most important tasks well. Take some time to reflect on what you want to achieve and create achievable SMART goals that will help keep you motivated.
3. Fear
Fear can be a powerful inhibitor of motivation, particularly if the fear is linked with failure. If you're afraid that something won't go as planned, you may find yourself avoiding it altogether and losing motivation.
4. Lack of Belief in Yourself
If you don't believe that you can achieve something, it can be difficult to get motivated. Low self-esteem and a feeling of despair can lead to an inability or unwillingness to take action and move forward with goals.
5. Lack of Structure/Routine
A lack of structure or routine can leave us feeling unmotivated and directionless. It's important to have a plan for each day, as well as smaller goals that can be worked on over time in order to stay motivated.
6. Lack of Connection
It's easy to become unmotivated if there is no connection between ourselves and our goals. Without this connection, it may feel like whatever project we are working towards isn't worth the effort or energy required.
7. Unrealistic Goals
Having goals that are too far out of reach can lead to feelings of discouragement and lack of motivation. It's important to set realistic, achievable goals that you can strive for without feeling overwhelmed or disheartened.
8. Self Doubt
Self-doubt can be paralyzing and make it difficult to take action It's important to remember that failure is a part of life and that it doesn't necessarily reflect on the worth of ourselves or our abilities.
9. Lack of Focus
It can be easy to get distracted or sidetracked by other tasks most people or activities that prevent us from focusing on what we really need to do. Setting aside time each day for specific goals and tasks can help with focus and motivation.
10. Surrounding Environment
The work environment that we find ourselves in can also have an effect on motivation. It can be difficult to stay motivated and focused if you're surrounded by negative people or a stressful or emotional atmosphere.
By understanding why you are feeling so unmotivated, you can begin to find ways to address the underlying issues and get little motivation back on track. It can be helpful to talk with a professional or trusted friend about your feelings and explore options for getting motivated.
Additionally, making small changes in your daily routine, such as taking regular breaks, engaging in physical activity and exercise, eating healthy foods, and practicing mindfulness, can help to improve motivation levels. Finally, setting realistic goals and working towards them can help to build motivation and a sense of accomplishment.
Making small changes in your daily routine, such engaging in physical activity and exercise, eating healthy foods, and practicing mindfulness, can help to improve motivation levels.
Ways to Overcome A Lack of Motivation
Identify the root cause – Why am I so unmotivated?
Break down big goals into small tasks – How can I make this achievable?
Set realistic and achievable goals – What do I need to do in order to reach these goals?
Take action – What steps will I take today to move closer to my goals?
Reward yourself – How can I reward myself for completing a task?
Ask for help when needed – Who can I turn to in order to get the support and motivation I need?
Keep a positive attitude – What can I do to-do list to stay positive even when faced with negative thoughts or with challenges?
Celebrate accomplishments – How can I celebrate my success?
By taking the time to identify why you're feeling unmotivated, setting realistic and achievable goals, and rewarding yourself along the way, you can begin to find motivation and move forward with your goal. Utilizing these strategies can help you stay motivated and achieve success.
When you feel a lack of motivation, you don't have to start big and tackle one huge task. Just focus on small wins! Even tidying up a single thing can help you regain your motivation – because of this tiny little success. For example, making your bed in the morning can be an important first step towards a more organized day.
Allowing yourself to be satisfied with these small achievements will build confidence and encourage more progress. So, reach for that sense of accomplishment that comes from focusing on smaller goals – it may just be your secret weapon to overcoming any stagnation or lack of motivation!
Things to Try if You Have No Motivation to Do Anything
1. Take a break
Step away from the task and give yourself some time to relax.
2. Do something you enjoy
Find an activity that you enjoy, such as reading or listening to music, and take some time to do it.
3. Try a new hobby
Explore a new hobby or interest that may help to spark motivation and creativity.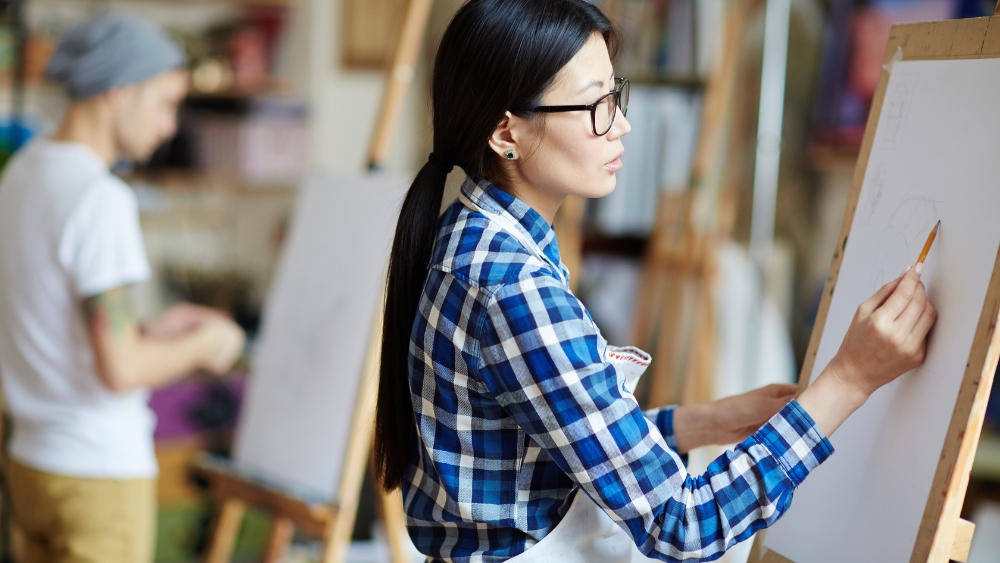 4. Re-evaluate your goals
Take the time to reassess your goals and make sure they are realistic and attainable.
5. Talk with someone
Connecting with a friend or colleague can help to give you that extra boost of motivation.
6. Make a plan
Write out a plan of action with achievable steps for reaching your goals.
7. Take it one step at a time
Break down big tasks into smaller, more manageable tasks.
8. Be kind to yourself
Remember that you are only human, and it's okay to make mistakes along the way. Celebrate successes and keep moving forward.
By taking the time to identify the root cause of your lack of motivation, setting realistic goals, and breaking them down into smaller tasks, you can begin to find motivation and the ability to move forward with your goals. Utilizing these strategies can help you stay motivated and achieve success.
Visualize the Long Term Outcomes
When feeling unmotivated, it can be helpful to take a step back and think about the bigger picture. Visualize what you want your life to look like in the future and how this goal will make you feel when it's achieved. Remember that each action taken today helps move you closer toward these more long-term goals and-term outcomes.
Focus on the positive, break down tasks into small manageable parts, and take action. With some effort, determination, and the right attitude, you can find the motivation to reach your goals.
Some Common Myths About Motivation
There are many myths surrounding motivation that can be damaging to one's mental health and productivity. Common myths include believing that you should always feel motivated to accomplish tasks, or that you must have a certain amount of motivation in order to achieve success.
In reality, motivation is not a consistent feeling; it comes and goes depending on the tasks at hand and how you are feeling. Additionally, success is not dependent on motivation alone; hard work focus, and dedication can also help you reach your goals.
Another myth is the idea that being unmotivated means you lack willpower or commitment. In fact, it can be difficult to stay motivated when facing setbacks or obstacles. It is important to remember that it is okay to feel unmotivated at times and that taking a break or refocusing may help you get back on track.
Finally, some people believe they can simply "will" themselves to be motivated. However, motivation is not always within your direct control – it often involves addressing underlying issues and making meaningful changes in your own personal life too.
FAQs
What are some of the reasons why people might feel unmotivated?
There are many potential reasons why someone might experience a lack of motivation. Common causes can include physical or mental health issues, such as depression, anxiety, and stress; exhaustion from too much work or not enough rest; financial troubles; inadequate support systems; and perceived failure or disappointment.
What are the consequences of being unmotivated?
When people lack motivation, they may find it difficult to complete tasks and make progress toward their goals. This can lead to procrastination, difficulty concentrating, lower productivity levels, decreased self-confidence, and further frustration with the lack of making progress.
How can I become more motivated?
There are a number of things you can do to motivate yourself to become more motivated. Start by taking a look at the reasons why you may be feeling unmotivated, and then think of strategies to address those issues.
This could involve seeking professional support, setting realistic goals and expectations, finding ways to reduce stress or fatigue, talking with family and friends, well-being together for social support, or creating a positive work-life balance.
How can someone tell if they are unmotivated?
Generally speaking, someone may know if they feel sad or are feeling unmotivated. This could manifest in feelings of apathy or lack of energy, or enthusiasm for tasks or activities. It could also include difficulty focusing, procrastination, avoidance of tasks and setting goals elsewhere, or a sense of hopelessness about the future.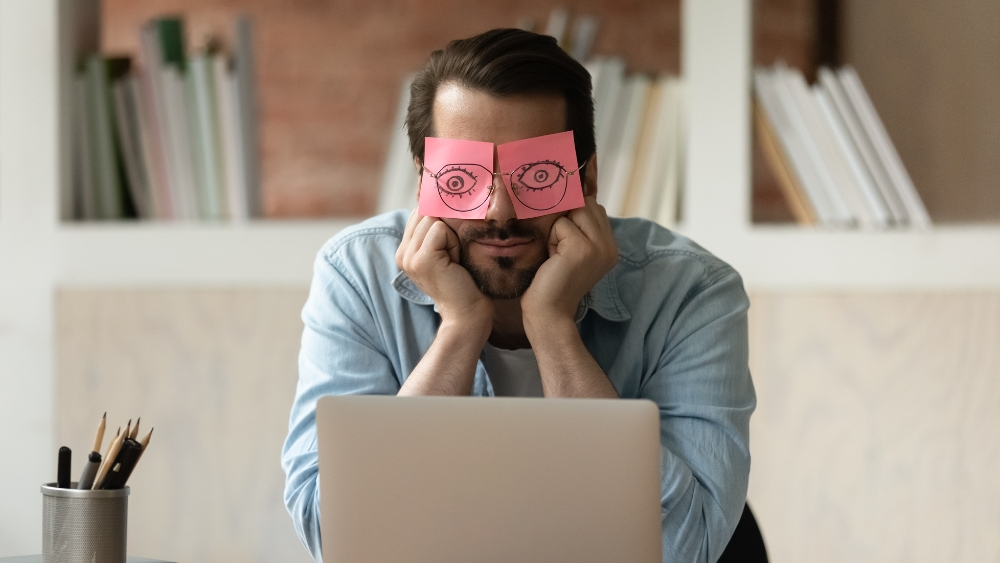 If you are experiencing any of these signs, it is important to take the time to address why you may be feeling unmotivated and explore potential solutions.
Conclusion
Pushing through times of doubt and discouragement is never easy, but with the right motivation, you, the person, can make great strides.
As you go forward on your journey, continue to use the tips we discussed in this post: acknowledge what's contributing to any lack of motivation, identify negative thinking traps that could be holding you back, and try out simple yet productive strategies to help break out of a rut.
Wish you the best! Fabian.
Share with your Friends: