What To Do When You Have No Motivation: 12 Actionable Steps
Do you often feel stuck, unable to finish tasks, or take on projects? Do you find yourself feeling overwhelmed and unmotivated in times of difficulty and stress? If so, it's important to recognize that a lack of motivation is a completely normal human experience – one that can happen to anyone at any time.
In today's blog post, we'll look at some easy steps for overcoming what may seem like insurmountable mental blocks. With the right plan and strategies in place, you can start making progress again–and move from being mentally paralyzed into action mode with more confidence.
Read on for our top tips for staying motivated when life throws challenges your way!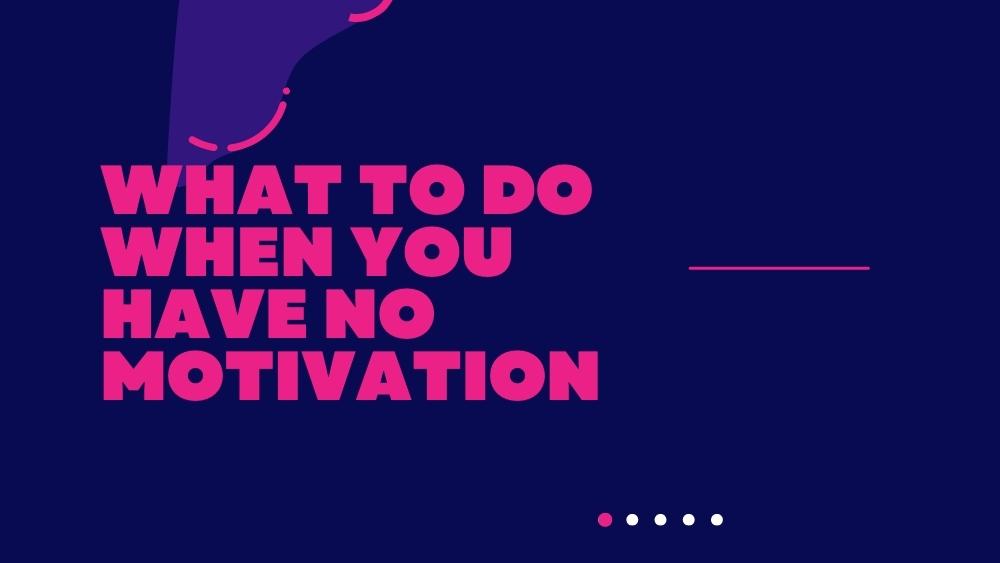 Understanding How Motivation Works
Motivation is a feeling of enthusiasm or desire that energizes us to take action. It can come from a range of sources, both internal and external, such as mental illness, our goals, values, interests, environment, or even outside rewards.
Motivation stems to do something, it helps increase our focus and clarity on the task at hand – allowing us to stay more engaged and productive.
When we lack motivation, It can be difficult to break through the barriers that stand in our way. In addition, low motivation means that we tend to become distracted and overwhelmed.
We may procrastinate or avoid the task altogether, leading to feelings of guilt and frustration. That's why we must take a proactive approach to staying motivated, even in difficult times.
Causes of Lacking Motivation
Some of the many causes of lacking motivation are:
1. Mental health issues
Feeling unmotivated can be the result of mental health issues like depression, anxiety, and stress. When life or work put too much pressure on us, it tends to affect our motivation levels.
It's important that we recognize these challenges and other mental health issues in order to address them effectively so we may keep striving for success!
2. Lack of commitment
It can be difficult to establish and maintain forward momentum when you lack the motivation or sense of purpose that drives success. Without a clear goal in sight, it's all too easy to get bogged down with feelings of stagnation and disinterest.
3. Lack of energy
Feeling unmotivated can be caused by more than just mental illnesses- physical exhaustion plays a role too. If your body is feeling worn down, or it's reaching burnout levels, it's understandable that taking on new tasks would feel like an insurmountable challenge.
4. Doubting yourself and your skills
It's easy to get caught up in self-doubt when it comes to motivation. It can be hard to stay on track with your goals when you're struggling with low self-esteem or doubting yourself and your skills.
5. Bad attitude
A bad attitude can also be a major barrier to motivation. If you're pessimistic or overly critical of yourself, it's easy to feel discouraged and disheartened, which can lead to a lack of motivation.
When It's time to Be Concerned About Low Motivation
It's natural to experience periods of decreased motivation, especially when faced with a challenging or uncomfortable task. What's not normal is feeling completely unable to complete the task or lacking any desire to attempt it.
If you have been feeling paralyzing apathy towards a particular task or project for a while and have tried various techniques to break the mental block, it may be time to be concerned.
What To Do When You Have No Motivation
When you find yourself in a mental slump, it can be challenging to pull out of that funk and get back on the path to productivity. Fortunately, there are multiple strategies available for improving your mental well-being and regaining your drive and enthusiasm – here are some tips so you don't stay stuck.
1. Practice Self-Compassion
Practicing self-compassion is one of the most important things you can do when feeling unmotivated. Making sure to be kind and understanding to yourself is essential for breaking through mental blocks.
This includes recognizing that mistakes are normal and trying to forgive yourself when you don't meet your own expectations.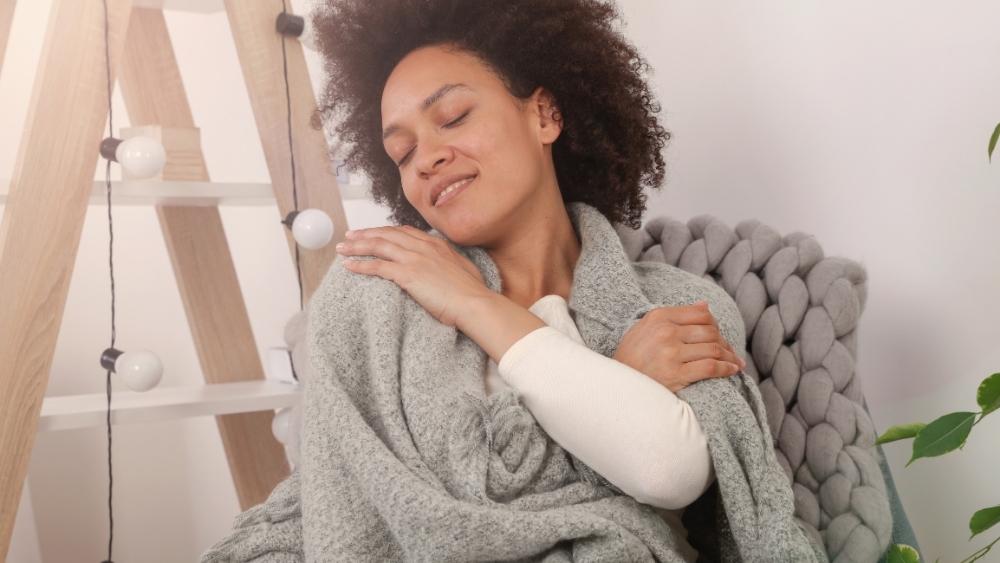 Remember, it's ok to take the time to recharge and reflect. You'll likely come back to your task feeling more energized and motivated than before.
2. Spend time outside
When feeling unmotivated, it can be beneficial to spend time outside. Being in nature is known to reduce stress and anxiety, helping you clear your head and gain a fresh perspective.
Research has found that nature can increase focus, creativity, as well as joy, and gratitude. So take a break from your desk and go for a walk or sit in the park to get some fresh air. You'll likely come back feeling more clear-headed and motivated.
You can also use the time outside to reflect, meditate and practice deep breathing. Doing this regularly can help keep you feeling grounded even in stressful times. So next time you feel stuck, take a break and spend some time outside for a mental reboot.
3. Argue the opposite when you think negative thoughts
When feeling unmotivated, it's important to recognize that negative thoughts are normal. So while it can be easy to focus on the worst-case scenario, try to challenge those thoughts and focus on the positive.
What can you learn from this situation? What are some potential opportunities that may come out of it? What skills can you develop in the process that may benefit you in the future? Practicing these techniques can help turn a mental slump into a learning experience.
So the next time you find yourself in a mental funk, try to think of it as an opportunity for growth and self-development. With the right attitude and strategies, you can turn a negative situation into something positive.
4. Use the 10-minute rule
The 10-Minute Rule is an effective way to overcome procrastination and start making progress, even when feeling unmotivated or having completely lost motivation. Setting a timer for 10 minutes, and committing to working on a task without interruption or distractions during that time is an easy way to make progress.
This simple tactic is proven to help break through mental blocks and increase focus, creativity, and productivity. What's more, the 10-Minute Rule makes it easy to start working on any task, no matter how daunting it may seem.
5. Pair a dreaded task with something you enjoy
Pairing a dreaded task with something you enjoy can be an effective way to stay motivated and break through mental blocks. For example, if you dread a particular task, try pairing it with something you enjoy – like listening to music or taking a short break.
This can help make the dreaded task more bearable and give you the motivation to keep going. The key is to find activities that help you relax and bring you joy so that even amidst difficulty, you can stay focused and productive.
With this technique, your productivity can be increased, and you will feel motivated and able to complete tasks faster in an enjoyable way.
6. Manage your to-do list
Effective to-do list management has numerous benefits that can help you progress toward your goals. Breaking down demanding tasks into smaller, achievable objectives and prioritizing important items on the list, makes daunting ventures more manageable.
Having a written plan of action helps provide clear steps for success while also offering an enhanced sense of accomplishment as each item is checked off.
7. Give yourself incentives or rewards for accomplishing tasks
Reward yourself for a job well done. Set smaller goals, and treat yourself to something special after each accomplishment. Whether it's simply taking 10 minutes away from the task or splurging on your favorite show, giving incentives is an effective way to increase productivity.
Such rewards, not only give extrinsic motivation but also boost morale, confidence, and enthusiasm in order to get things done quickly yet effectively – all without sacrificing internal motivation.
8. Practice self-care
Practicing self-care is essential for maintaining and restoring motivation. Take time to relax, enjoy hobbies, get enough sleep, and exercise regularly. In addition, taking breaks throughout the day can help increase productivity and reduce stress levels.
Practicing self-care includes activities such as getting enough sleep, a healthy diet, taking regular breaks, losing weight, and exercising. In addition, taking time to relax will decrease feelings of stress and overwhelm while still allowing you to move forward on projects.
Self-care also helps with goal setting by allowing you to remain balanced and focused on the task at hand. Make sure to establish a healthy work-life balance, and keep your mental health in check. Engaging in self-care will help you stay motivated and productive.
Having a positive attitude and mindset is essential for maintaining motivation and productivity. What's more, self-care helps us set achievable goals that are within reach.
9. Surround yourself with positive people
Staying motivated and productive can be challenging, but having a support system in the form of positive people makes this task much easier.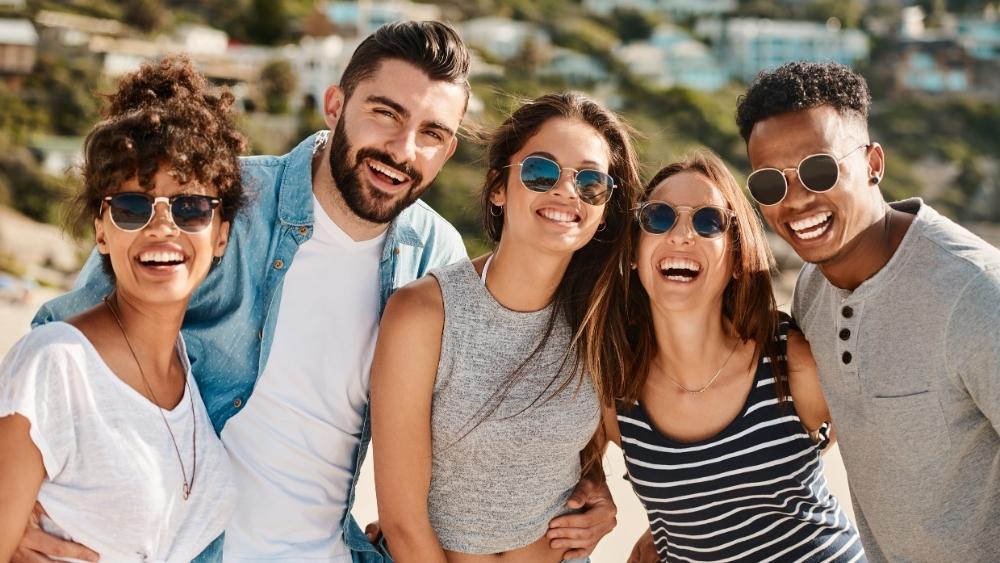 Friends, family members, or colleagues who have similar goals to yours will provide encouragement and accountability during difficult moments and help build an optimistic environment for success.
Connecting with those around you allows for collaboration as well as motivation – so take every opportunity to engage positively!
10. Make your tasks into habits in your daily routine.
Staying motivated and productive can seem like a daunting task. To make it easier, break those tricky tasks into achievable steps and create some habits around them – think of daily scheduling that works best for you! It doesn't have to be overwhelming if you micro-manage your process – this will help keep the pressure at bay.
11. Read an inspiring autobiography
Autobiographies offer an incredible insight into someone's journey, including their struggles and triumphs. These inspiring reads can profoundly impact our lives by providing guidance and motivation, and by encouraging us to persevere through difficulties.
Through exploring the stories of remarkable individuals, we gain invaluable lessons that can help us overcome our own challenges with resilience and strength.
12. Seek professional help
When trying to overcome a lack of motivation, it is important to remember that seeking mental health professional help is ok.
Seeing a qualified and experienced therapist can provide the support you need to identify and address any underlying mental health issues contributing to your lack of motivation.
A professional will also be able to provide strategies and tools for creating achievable goals, managing stress, and staying on track. Seeking professional help is a sign of strength, not weakness – so don't be afraid to take the first step!
FAQs
How can I tell if I'm experiencing low motivation?
If you're feeling unmotivated or stuck, it's important to recognize the signs and take action. Common warning signs include a lack of energy, an inability to concentrate on a task, procrastination, and overwhelming feelings of apathy or despair.
What are some things I can do to keep myself from getting discouraged?
It's important to remember that setbacks are a normal part of life, and it doesn't mean you're doing something wrong. So if you find yourself feeling discouraged, focus on the progress you have made instead of berating yourself for your mistakes.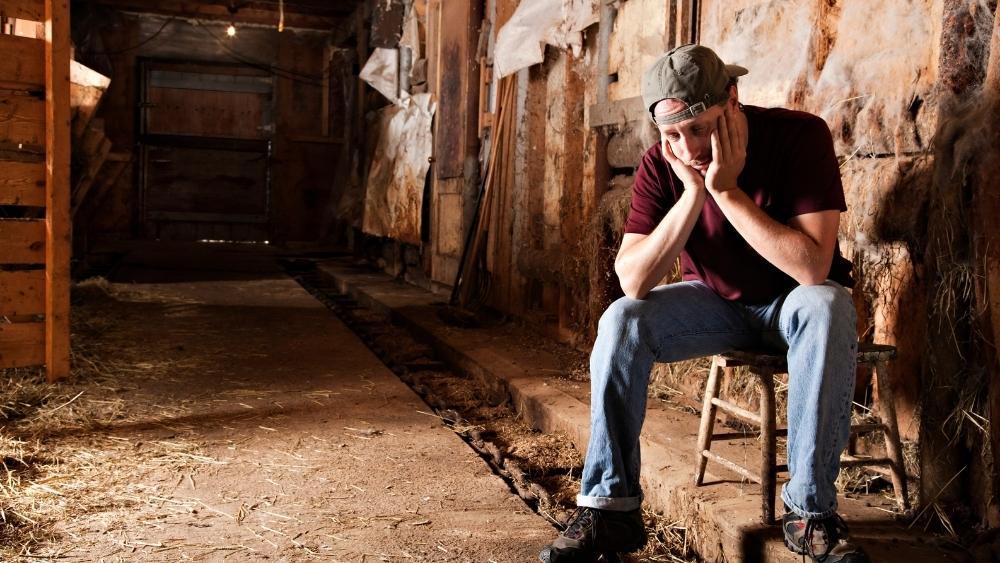 What are some online resources that can help with motivation?
There are many online tools and resources available to help you stay motivated, such as podcasts, TED talks, online courses, and books.
What are some things that can make it harder to get motivated?
Negative thinking and self-doubt can make it harder to stay motivated. It's important to be mindful of your thought patterns and challenge yourself to think positively. Also, try to limit the amount of time you spend comparing yourself with others – instead, focus on celebrating your own accomplishments.
Conclusion
Taking time to analyze what is causing your motivation deficit is key. Making adjustments, such as introducing positive reinforcements or restructuring daily tasks.
Focus on the positives and work to build upon them through setting achievable goals and celebrating each milestone along the journey. Also, remember that it's okay to ask for help when feeling overwhelmed or lost. We should not downplay the impact low motivation can have on our lives.
I wish you the best! Fabian.
Share with your Friends: