4 Proven Steps for Goal Setting That Will Help You Achieve Anything
Most people have a hard time setting goals, let alone achieving them. But, if you're one of those people, don't worry – you're not alone. In fact, setting and achieving goals is easier than you think once you know the formula.
The good news is that there's a simple 4 step process that anyone can follow to set and achieve their goals. So whether your goal is to get in shape, save money or start a business, this blog post will show you how to make it happen.
So if you're ready to learn the secrets to successful goal setting, and achieving your goals, keep reading. This goal-setting process will bring your personal life to the next level.
As an actionable real-life goal example, I will use three examples throughout this article to show how effective goal setting is done:
Start a blog
Lose weight
Read more books
This way, the steps for goal setting get more concrete, and you can easily relate to what's being suggested. With these examples, you can mirror the same approach to the specific goals that you want to accomplish or achieve.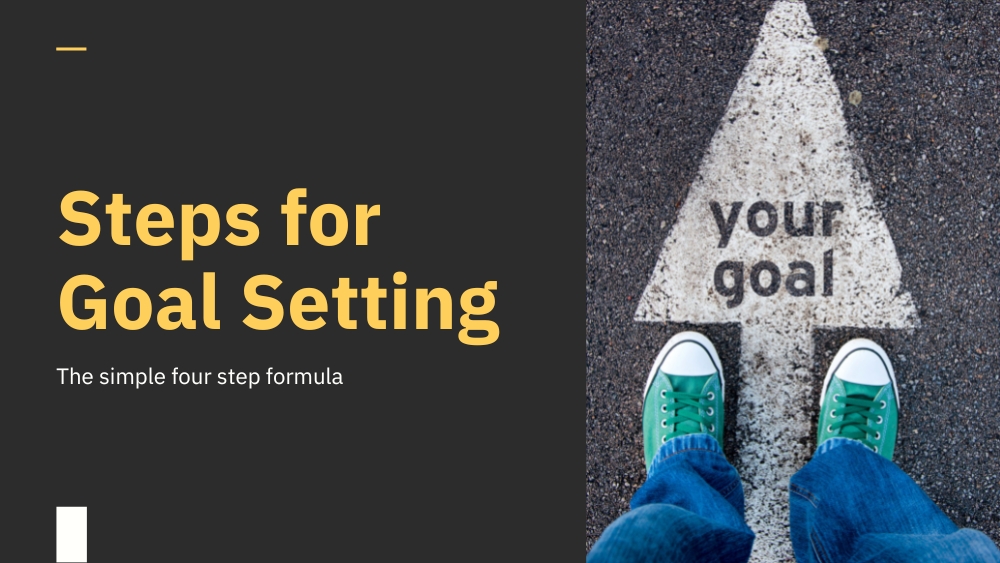 Since there are only four steps in this goal-setting process, It's crucial you do every single one of them. So, let us start this goal-setting process:
1. Define Clear, Measurable Goals
Setting a clear, measurable goal is essential to any successful project and is the first step. Start by identifying the desired outcome and including specific, quantifiable details to achieve your goals. For example, instead of setting a goal to "improve marketing efforts," make the goal statement something like this: "increase website traffic by 25% over the next six months."
As you define and set goals, you must have an answer to the question: "How do I know I have achieved this goal?" When you can answer this goal-setting question, you have set a measurable goal.
Additionally, make sure you give yourself some sort of deadline or timeline for your goal achievement. By giving a clear deadline, you are less likely to make excuses or procrastinate, which will help you stay on track and focused.
Let's take the examples from above and make them clear, measurable, and time-bound goals:
Start a blog becomes -> I will build a successful blog that has 1000 monthly visitors by August 30th
Lose weight becomes -> I will lose 20 pounds over the next two months
Read more books -> I will read four books in the coming month
Every newly defined goal above is clear and measurable. You know exactly when you have achieved this goal. And this is highly important, or else we can't track our progress, even short-term goals, let alone reward us for achieving small steps toward our set goals.
And most important: Write your goals down with pen and paper. Don't let them in your head. Goals become much more powerful once you have written them down.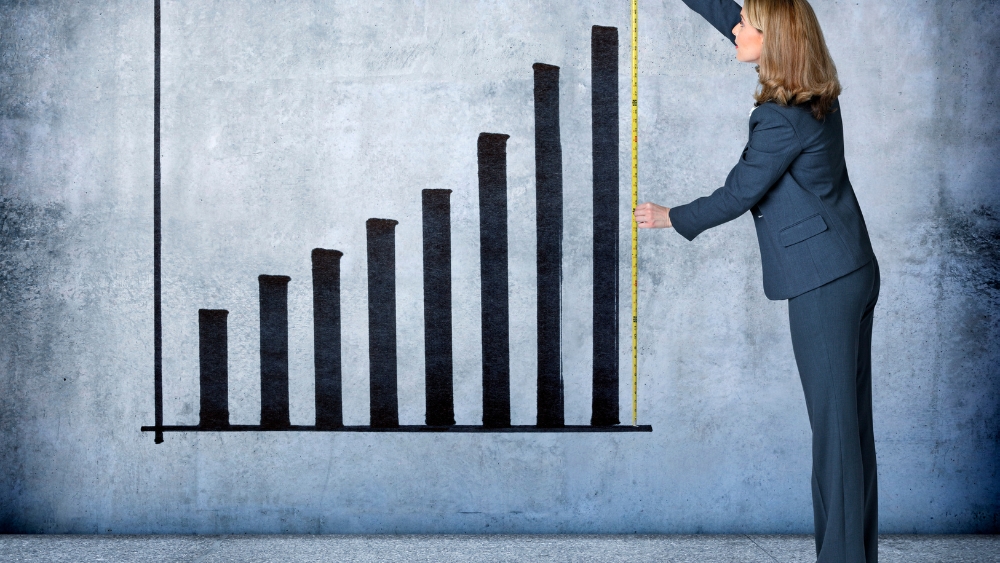 You could also use the SMART approach when defining your steps for the goal-setting process. SMART goals stand for Specific, Measurable, Attainable, Relevant, and Time-Bound.
2. Break the Goal Into Smaller Steps And Prioritize
The steps for effective goal setting include also breaking your written goals into smaller tasks. After you have your clear, measurable, scheduled goals, you have to break them down. It's easier to manage and track progress when tasks are broken down into smaller chunks.
Again, we go with the examples from above:
I will build a successful blog that has 1000 monthly visitors by August 30th:
Of course, I can't go over everything in this single post on how to build a successful blog. But here are some examples of breaking these types of challenging goals down into manageable goal sizes:
Look for a hosting provider
Search a niche on what to write about
Understand and learn search engine optimization
I will lose 20 pounds over the next two months:
The goal-setting steps for losing 20 pounds could be something like this:
Calculate daily calorie intake to lose 3 pounds per week
Define diet method
I will read four books in the coming month:
And the goal-setting steps for setting goals in the last example with reading more books:
Choose the books I want to read
Calculate the hours needed to read one book a week
Take your time and make this list as accurate as possible for the greatest effect. The more mini-steps your big goals have, the more attainable seems your goal.
Then when you have everything broken down, start to prioritize these tasks. There is ALWAYS something that has to be done first.
Rearrange the list or write a number for each step according to their importance and sense of urgency.
When everything is neatly arranged and prioritized, you have to…
3. Define Your Next Action
This may sound obvious, but you can't imagine how many dreams, goals, and ideas die here. You have a big goal, and you have the mini-steps for achieving it, but what's next?
For every small step you defined in the second point of your goal-setting process, you define now a clear and concrete next action step.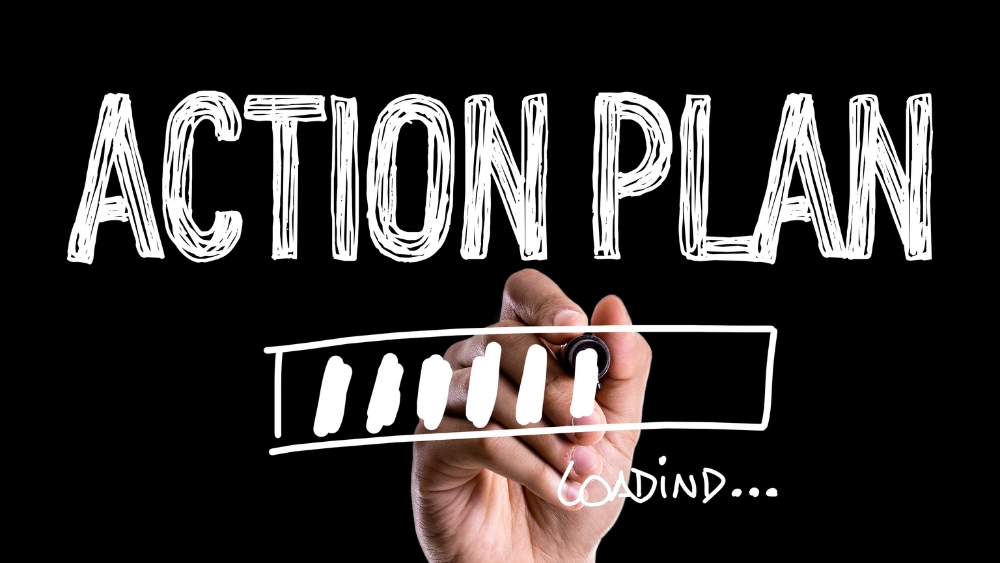 An action step, or an action plan, is something you can do RIGHT NOW that brings you closer to your ultimate goal.
We continue with the examples from above:
Look for a hosting provider – Next actionable steps:
Look for several hosting providers
Compare all and choose the one that best suits my needs
Search a niche on what to write about – Next actionable steps:
Find topics I am passionate about
Check if these niches are profitable
Understand and learn search engine optimization – Next actionable steps:
Find sources to learn about SEO
Calculate daily calorie intake to lose 3 pounds per week – Next actionable steps:
Find several calorie calculators
Run my metrics on everyone and take the average, this is my daily calorie intake
Define diet method – Next actionable steps:
Read about different diet methods
Choose the diet method I like the most
Choose the books I want to read – Next actionable steps:
Find topics I'm interested about
Buy the books on Amazon or my local bookstore
Calculate the hours needed to read one book a week – Next actionable steps:
Count words in the book (estimated)
Calculate how long it will take to read the book and set a fixed time aside to read (for example, 25 minutes per day, and I know I will achieve my goal)
You know exactly, at every moment toward accomplishing your goal, what you have to do. If there are too many steps in your goal, begin by defining the actionable steps for the most important one. And then work your way down.
When everything is laid out, and you have a highly detailed list of actionable steps, you are ready to pursue your goal. But you must keep track of your progress and do reviews frequently:
4. Track And Review Your Progress Regularly
It's essential to see how far you are on your goal journey. Tracking progress motivates you, and it also allows you to have a realistic view of where you are.
In our examples above, the measurable elements would be:
How many monthly visitors do I have on my blog?
How many pounds did I lose?
How many books did I read?
And to measure your set goals, you need some type of tools or a process. For our blog, this would be Google Analytics, and for our weight loss goal, this would be simply to weigh every day. And in the book example, we can count the pages we have read so far.
Tracking is important, or else we don't know if we must adjust our schedule and efforts to reach our set goals.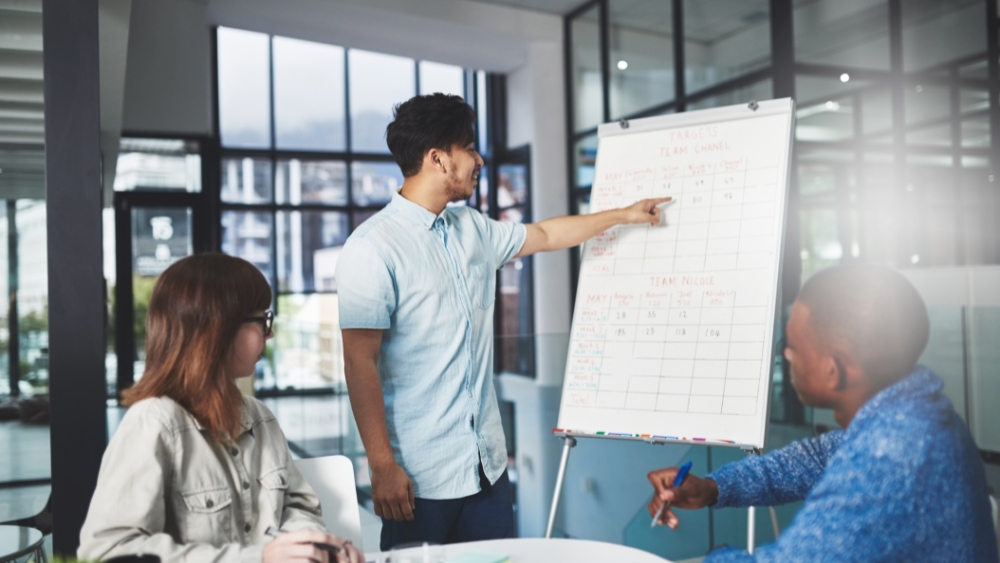 Then, we need to review our goals regularly. One thing I recommend is to pick one day per week and review what has been done, and identify what remains to be done. This way, you can monitor if your set goals still apply and make changes if necessary.
For example, I always do this on Sunday. Every Sunday at 16:00, a notification pops up on my mobile phone, reminding me to make my weekly review of my goals.
Seeing how we slowly but steadily progress toward our personal and career goals is an awesome experience, and it will help keep the fire of motivation burning!
In this self-reflection review, you can ask yourself questions like:
Have I been working on the most important tasks to help me achieve my goals?
Have I met any of the milestones I set for myself? If not, what adjustments do I need to make?
What steps can I take next week to stay on track and make progress toward my set goals?
What obstacles did I face, and how did I overcome them?
I recommend doing these weekly reviews with a pen and paper. These types of self-reflection questions allow you to understand what works and what doesn't, you can identify obstacles and can adjust your action plan accordingly. You are more likely to achieve goals this way.
For example, with the help of the weekly review, you notice your reading speed is a bit slower than anticipated, so you must add more minutes to your daily reading.
Or, maybe you don't like the diet method you have chosen. Then switch to another and see if you like this new method more.
You have to be honest to yourself in these reviews. Or else this doesn't work.
What Are The Steps Necessary For Successful Goal Setting?
The steps necessary for successful goal setting are: defining a clear goal and writing it down, then breaking your goals into smaller chunks, then plan your next actionable steps, and finally tracking and reviewing your progress regularly.
Successful Goal-Setting Steps – Conclusion
Setting and achieving your goals can seem overwhelming, but it doesn't have to be. By taking the time to define what's important to you and breaking down the steps of how you'll get there, you can create a roadmap that will help guide your journey.
With this process, I hope you feel inspired and motivated to take on the challenge of setting and accomplishing your goals! It may not be easy at first, but with consistent effort and dedication, you can make incremental progress toward success.
Don't let fear or uncertainty stop you from taking action – with practice, your successes will multiply. With clear objectives in mind and a positive mindset and focus, nothing can stand in the way of you reaching greatness and your goals.
And with the help of these four steps of goal setting, you are one step closer to achieving your set goals and to a fulfilling life.
Have fun chasing your dreams and goals! Best, Fabian
Share with your Friends: