14 Expert Strategies to Ignite Motivation and Inspiration
Are you feeling like you need a pick-me-up? Do mundane tasks feel like a daily struggle? If so, it might be time to inject motivation and inspiration into your life.
It's never too late to start pushing yourself toward bigger goals and living a more fulfilled lifestyle; with the right attitude, anything is possible! Read on to discover how developing a deeper sense of motivation and inspiration can transform your life.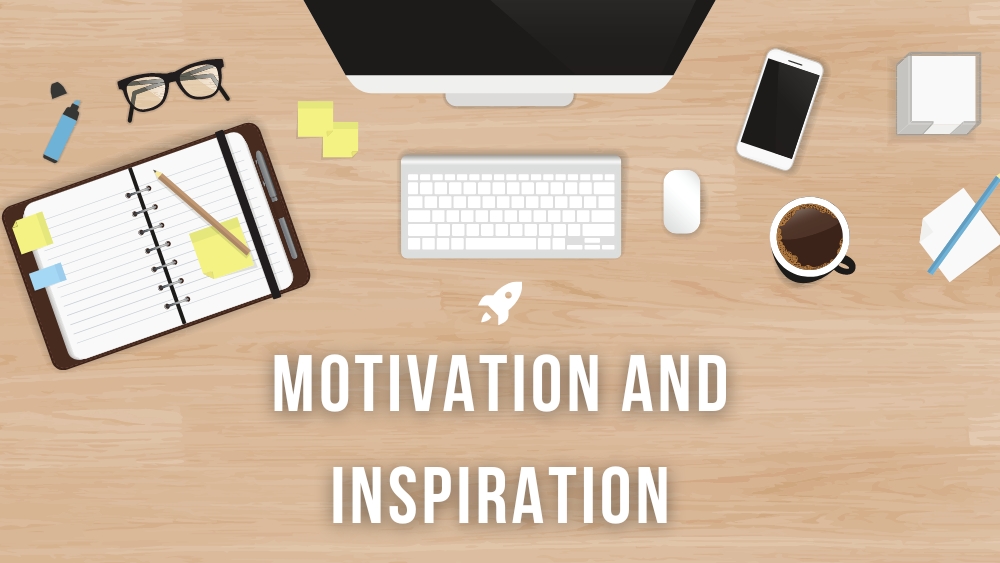 Motivation
Motivation is the invaluable spark that helps us stay on track and strive toward success. It can be an intrinsic force or come from external factors like rewards and recognition, encouraging people to take risks for their goals.
By keeping our motivation levels high, we open ourselves up to experience greater progress in life.
Motivation is the invaluable spark that helps us stay on track and strive toward success.
Inspiration
Looking to ignite the fire within? Inspiration is the key! It's that driving force that makes even the toughest tasks seem like a piece of cake.
But it's not just about powering through obstacles; inspiration also fuels creativity and helps us find novel solutions to age-old problems. So embrace your passions and purpose, and get ready to be inspired.
Inspiration fuels creativity and helps us find novel solutions to age-old problems.
Difference between Motivation and Inspiration
Motivation and inspiration are two powerful forces that can propel you toward success. Motivation helps you stay on track and focused on your goals, while inspiration can ignite your passion and creativity.
Although they may seem similar, it's important to understand their key differences first. External rewards drive motivation, while inspiration comes from within. By combining both motivation and inspiration in your life, you can unlock a world of possibilities and achieve great things. So, find what sparks your inspiration and use it to fuel your motivation toward your goals.
Tips For Motivating Others
Motivating others can be challenging, but it's essential for creating an environment of productivity and success. Here are some tips for motivating yourself and those around you:
Provide Incentives or Rewards
Rewarding and incentivizing others to work hard can be the golden ticket to unlocking their full potential and driving them toward success. By recognizing and highlighting their efforts, you can keep their motivation levels high and make sure they stay focused on achieving their goals.
So, whether through cash bonuses, recognition awards, or other creative incentives, never underestimate the power of rewarding others for a well-done job.
Demonstrate Enthusiasm
When you lead by example and show your unwavering enthusiasm for a task, you can be sure that others will take notice and follow suit. Your passion and commitment are contagious, inspiring others to invest fully and put their best foot forward. So, ignite your own fire and let it spread – your team will thank you for it!
Develop and Communicate Goals
Effective teamwork requires a shared vision of success. By setting clear and measurable goals, you provide your other team member with a roadmap for achieving success.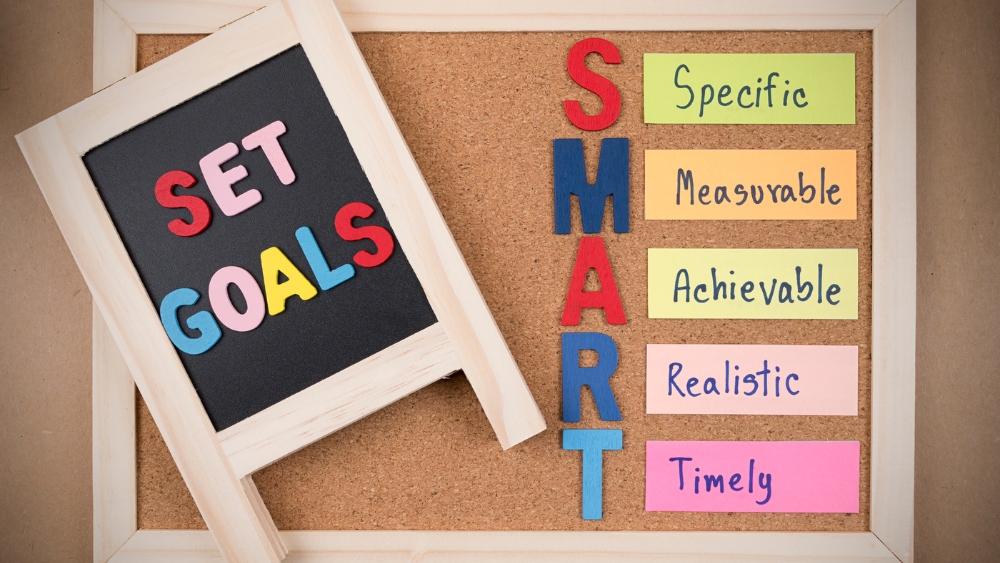 Open communication ensures everyone is on the same page, working towards a common objective. Through collaborative effort and alignment, your team can accomplish great things.
Offer More Responsibilities
Empowering individuals with increased responsibility has been proven to bolster motivation and instill a greater sense of value within the workforce. Additionally, by presenting challenges tailored to their expertise, individuals experience a sense of accomplishment upon completing said task. The result is an engaged and motivated workforce, driving productivity to record levels.
Maintain Open Communication
Maintaining open communication between all team members is key to maintaining morale and motivating people. Encourage everyone to share their ideas and provide feedback, as this will help foster an environment of collaboration and mutual respect.
Provide Advancement Opportunities
Offering professional growth and development opportunities can help motivate people to strive for more. Let them know that their hard work is being recognized and that there are paths for advancement within the organization.
Celebrate Team Successes
Celebrate your team's wins and acknowledge their hard work for a motivated and inspired environment. Motivation helps us keep our focus on goals, while inspiration provides the energy to tackle tough tasks. You can transform your life and achieve success with just five easy steps. So, seize the day and start your journey towards a more motivated and inspired life.
Tips For Inspiring Others
Inspiring others can be a challenge, but it's essential for creating an environment of creativity and innovation. Here are some tips for inspiring yourself and those around you:
Build Your Relationships
As a leader, fostering strong relationships with your team is critical to motivating and inspiring them. Showing respect for their skillset, trusting in their abilities, and valuing their talents builds an environment where they feel empowered to pursue greatness as a unified group that will strive together towards remarkable results.
Motivate Curiosity
Encourage a culture of open communication where questions and innovative ideas are welcome. By sparking curiosity, you create a dynamic atmosphere that nurtures creativity and fosters innovation. Build a team that is not afraid to express its thoughts and explore new ideas. With this mindset, you'll pave the way for growth and success.
Share Different Perspectives
Are you ready to broaden your horizons and view the world from fresh angles? Let's break away from traditional thinking and explore new perspectives! With endless interpretations of any given situation, there's always room for something new.
Why not challenge yourself to embrace the unexpected and venture beyond your comfort zone? You might just stumble upon exciting discoveries and inspire others to do the same. Let's unlock new possibilities and expand our minds together!
Develop and Communicate Values
Live and promote your values to light the way for others. Become a leader that motivates people towards greatness and inspires them with what you stand for. Let individual brilliance shine in harmony as each person admirably works toward their own success.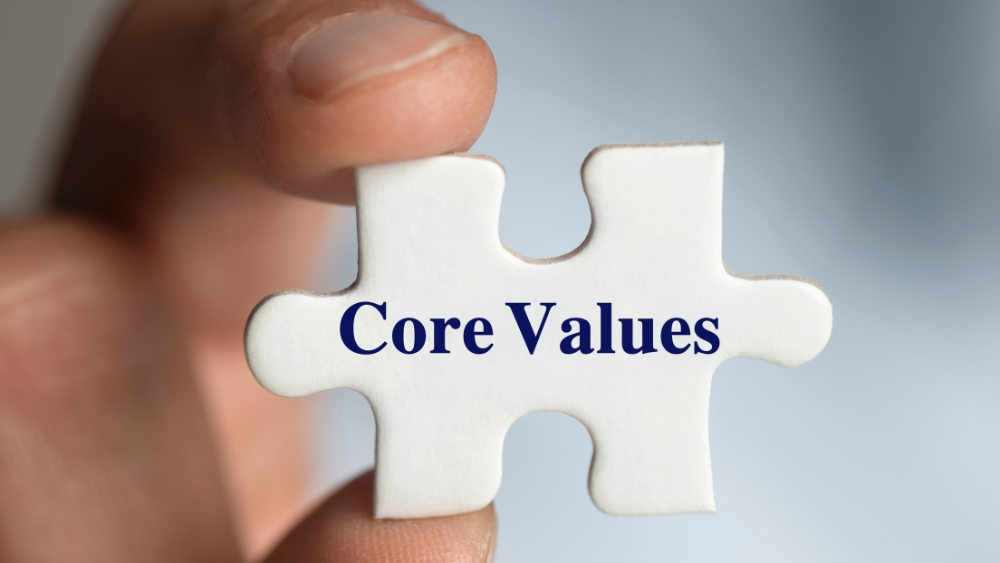 Serve As a Positive Example
Lead by example and become the source of inspiration to those around you. Showcase your passion for a task, and watch as others rally behind you in pursuit of greatness! Put yourself on the path towards success today – be an inspirational leadership exemplary role model for current and future endeavors.
Promote a Sense of Freedom
Empower those around you to be decision-makers and take charge of their work. Giving them the freedom to collaborate and be creative opens endless possibilities for success.
By instilling motivation and inspiration, you'll ignite a drive to reach goals and tap into your full potential. So go ahead, foster a creative environment, and watch as positive changes unfold.
Why Motivation and Inspiration Are Important in the Workplace?
Motivation and inspiration are essential for fostering an environment of collaboration and creativity in the workplace.
Motivating employees to strive for greatness helps ensure that tasks are completed efficiently and with a sense of purpose. Inspiring those around you can help foster an atmosphere of respect, trust, and open communication – all of which are necessary for any team to be successful.
By providing advancement opportunities, celebrating team successes, and offering regular challenges within their skill set, employers can keep morale high among employees and motivate them to reach their goals. Ultimately, motivation and inspiration are key components of creating a productive work environment that is conducive to success.
Benefits of Motivation and Inspiration
Improved Performance: Unleashing workplace potential begins with motivation and inspiration. With it comes an increase in productivity, a sharper focus on tasks at hand, and improved performance all around.
Increased Motivation: Unleashing enthusiasm for work tasks can help individuals tap into greater motivation levels, spurring inspiration and creating a more positive outlook toward their daily duties.
Better Attitude: Quality work comes from motivated employees. Your team can reach its full potential by having a positive attitude and embracing tasks.
More Fulfilling Work Life: Embrace motivation and inspiration to unlock greater satisfaction in your professional life. Find joy in the small moments, take pleasure in meaningful accomplishments, and hold onto amusing memories to create a more fulfilling experience at work.
Higher Quality Work: Satisfied customers are the result of motivated employees who take pride in their work. Investment in employee happiness yields higher-quality results, creating a win-win situation for everyone.
Increased Collaboration: Working together can spur big results; teams can unlock their full potential for creative problem-solving by cultivating motivation and inspiring one another.
Increased Productivity: Unlock your team's potential by fostering a work environment that inspires motivation and passion. Heightened productivity then comes as an added bonus, resulting in increased success for your company's mission and everyone!
Boosted Morale: To create a positive work environment, cultivating motivation and inspiration among employees can have extraordinary results: increased job satisfaction and decreased employee turnover. Moreover, a morale-boosting workplace ultimately serves as an engine for organizational efficiency.
A happy and harmonious work environment is key to a successful business. Employers can stimulate this by nurturing motivation and inspiration in the workplace, leading to increased performance, enthusiasm for collaboration, and enhanced morale – all of which drive profitability.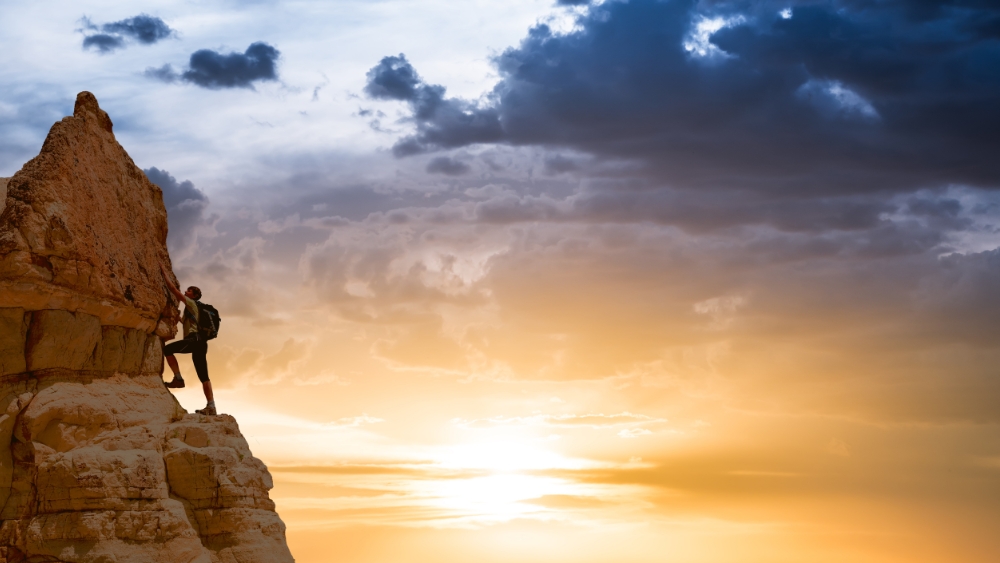 Investing effort into cultivating these qualities within yourself or instilling them among your colleagues will inevitably result in positive outcomes down the line.
Motivational And Inspiration Quotes
"Motivation is what gets you started. Habit is what keeps you going." – Jim Ryun
"You have power over your mind – not outside events. Realize this, and you will find strength." – Marcus Aurelius
"Success is the sum of small efforts, repeated day in and day out." – Robert Collier
"If you can dream it, you can do it." – Walt Disney
"Successful people do what unsuccessful people are not willing to do. Don't wish it were easier; wish you were better." – Jim Rohn
"Don't let yesterday take up too much of today."- Will Rogers
"The only way to do great work is to love what you do."- Steve Jobs
"If something is important enough, even if the odds are against you, you should still do it."- Elon Musk
"The future belongs to those who believe in the beauty of their dreams." – Eleanor Roosevelt
"Challenges are what make life interesting and overcoming them is what makes life meaningful." – Joshua J. Marine
Motivation and inspiration can give you the spark to move forward in life and reach your goals and objectives.
By taking a few moments each day or week to read or listen to inspiring stories and quotes, you can give yourself the encouragement needed to keep on pushing forward toward success! With these motivational quotes and tips, you can find new ways to motivate yourself and stay inspired no matter what obstacles lie ahead.
FAQS
What are the 4 kinds of inspiration?
The four types of inspiration are: Creative, Motivational, Intuitive, and Spiritual. Creative inspiration is when you're inspired to create something new or innovate existing ideas; Motivational inspiration is the kind that gives you the motivation and deep desire to keep on going and reach your goals; Intuitive inspiration is a feeling or sudden insight that helps guide you in making decisions; and Spiritual inspiration comes from religious or spiritual beliefs that can provide comfort, guidance, and direction.
How do I stay motivated?
Everyone experiences difficulty when it comes to finding the motivation needed for success. Fortunately, there is a multitude of strategies you can use to help stay on track and push through mental blocks: set achievable goals, take tasks one step at a time, build progress with smaller milestones or projects, reward yourself along the way, and remember that breaks throughout your day will provide an invaluable recharge.
What is the difference between motivation and influence?
Motivation is an internal force that drives a person to act, while influence is an often external source or factor that can motivate a person.
Motivation comes from within, and influences come from outside sources such as people, ideas, or events. In addition, motivation is more personal and focused on achieving goals, while influence is not necessarily goal-oriented but rather persuasive in nature.
What are motivation skills?
Motivation skills are powerful tools that can be utilized to unlock one's full potential and reach their goals. Through empirical research in positive thinking, goal setting, self-management techniques, and rewards or incentives – individuals have unlocked the keys to personal and career growth while achieving success in both professional & personal endeavors.
What are the basic types of motivation?
Motivation comes in several forms that have a significant, positive impact on our behavior. Intrinsic motivation is when you're motivated to pursue an activity for its own rewards and intrinsic benefits, while extrinsic motivation comes from external sources such as recognition or incentives.
For true success, it helps to be both self-motivated – pushing yourself forward with your own goals – and externally motivated through positive reinforcement from others around you.
Conclusion
Seeking positive motivation and inspiration is an important part of living a successful life. It helps us move forward and stay strong no matter what adversities we face in a particular way. Anything is possible with the right people in our corner, the power of goal-setting, and the courage to pursue our dreams.
We have now discussed the importance of motivation within ourselves and the power of seeking outside inspiration.
I wish you the best! Fabian.
Share with your Friends: