Discover 16 Smart Goal Examples for Maximum Results
Are you looking to unlock your full potential in both your personal and professional life? SMART goals might just be the key! In this blog post, we've compiled 16 inspiring examples of SMART (Specific, Measurable, Achievable, Relevant, and Time-bound) goals to help you take control of your future by setting meaningful objectives.
No matter what area of your life could use a boost – whether it's work productivity, performance, or even personal growth – we've got examples to show you how applying the SMART goal-setting method can lead to impressive results.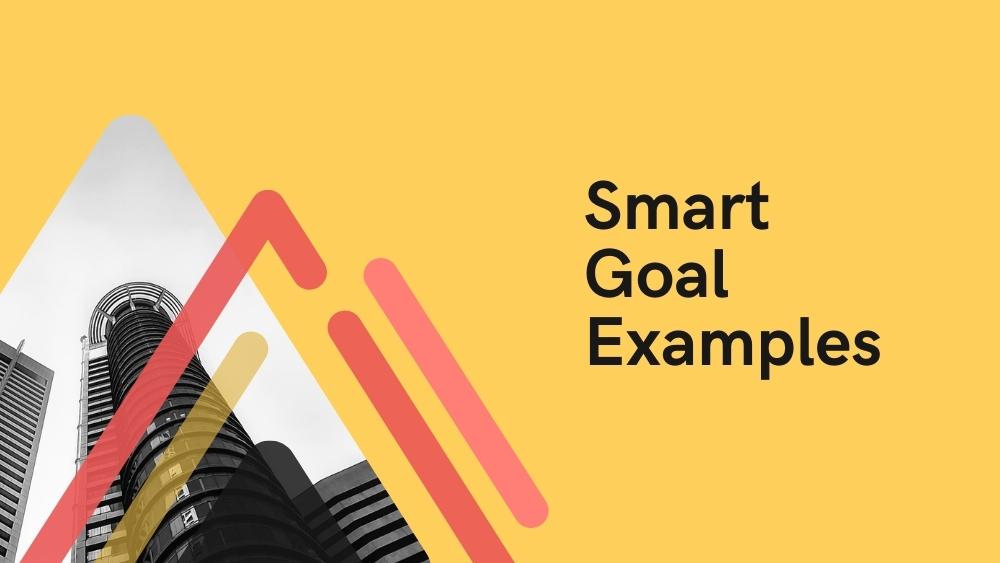 Understanding Smart Goals
You might have set many goals in your life, but how often do you end up achieving them? Oftentimes, we set vague or unrealistic targets that only leave us feeling overwhelmed and discouraged.
This is where SMART goals come into play.
To effectively understand SMART goals, let's break down each element of the acronym.
First off: Specificity means that your goal should be clear and focused so you know exactly what needs to be done in order to achieve it.
Next up is Measurability; this ensures that progress toward your goal can be easily tracked by assigning quantifiable metrics or milestones along the way.
Achievability makes certain that your objective remains realistic and within reach, given your resources and constraints, such as time or finances.
Relevance asserts that the goal aligns with broader priorities in both personal life and career development—this promotes focus on key drivers behind long-term success rather than short-lived whims.
Lastly: Time-bound ensures there's a sense of urgency around accomplishing your target by setting deadlines or specific timelines, which prevents putting things off indefinitely due to procrastination.
In summary, adopting a SMART approach when setting goals refines ambiguous aspirations into actionable plans with greater chances of successful outcomes across diverse aspects, including work productivity, academic endeavors, or personal self-improvement pursuits like physical fitness or mental well-being.
Once you've mastered the art of shaping SMART goals, making progress toward them becomes a more streamlined and rewarding experience.
SMART goals are specific, measurable, achievable, relevant, and time-bound.
16 Smart Goals Examples For Personal And Professional Development
Discover actionable examples of SMART goals to help you take control of your personal and professional development. From improving time management skills to learning a new skill, these goals are designed to be specific, measurable, attainable, relevant, and time-bound.
1. Improve Time Management Skills By Completing All Tasks For The Day
Improving your time management skills is crucial for personal and professional success. One effective SMART goal to help you enhance these skills is committing to completing all tasks for the day.
To put this into practice, start by creating a daily to-do list with realistic time frames for each task. Break down larger projects into smaller components that can be completed within a day's work.
Prioritize your tasks based on deadlines or importance and tackle them in order of priority. As an example: if your goal was to write a 20-page report in ten days, you could break that down into writing two pages per day.
By regularly evaluating your progress throughout the day (e.g., via check-ins or reminders), you'll ensure that no task slips through the cracks and maintain focus on what truly matters.
2. Increase Monthly Savings By 20% By End Of The Year
Saving more money is a goal that many of us share, but it can often feel like an unattainable dream. By setting a SMART goal to increase your monthly savings by 20% by the end of the year, you're giving yourself a clear and manageable target to aim for.
To accomplish this, first, take a detailed look at your current expenses and identify areas where you could cut back or eliminate spending altogether.
Once you've found ways to save on everyday expenses, consider creating an automated savings plan with your bank to ensure that 20% of each paycheck goes directly into your designated savings account.
This way, you won't even have to think about transferring the money – it will automatically be saved each month! Keep track of your progress regularly by reviewing bank statements and adjusting as necessary, perhaps increasing automatic transfers if you find additional opportunities to save along the way.
3. Complete A Bachelor's Degree Within The Next 3 Years
Completing a bachelor's degree is a significant accomplishment that can open doors to new opportunities and higher earning potential. If you're looking to improve yourself by obtaining your degree, setting a SMART goal of completing it within the next three years is achievable and realistic.
Another strategy for achieving this goal is to seek out support from academic advisors or career counselors who can provide guidance on creating a personalized plan of action.
By setting specific milestones along the way, you can track your progress and stay motivated toward reaching your ultimate goal.
4. Write And Publish A Book Within The Next 12 Months
If you're like me, you might have always had the dream of writing and publishing a book. Maybe you've even started writing one but haven't been able to finish it due to a lack of direction, motivation, or time management skills.
Firstly, set specific goals such as completing X number of chapters per month or week, researching X amount of information daily or weekly, and setting deadlines for each goal.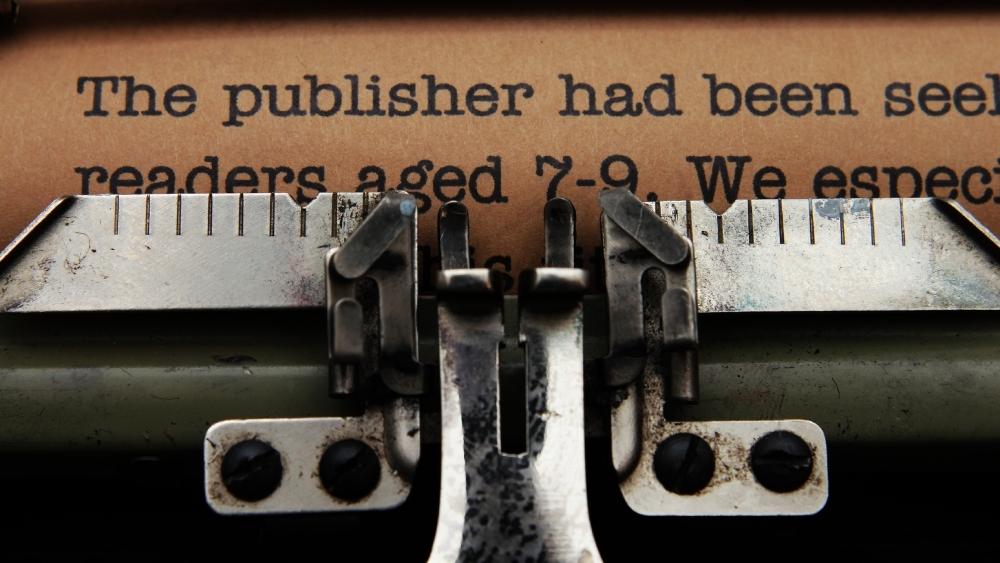 Make sure these goals are measurable by tracking progress using quantifiable metrics such as word count or hours spent writing per day. Make sure they are also attainable within your skillset and resources while being relevant to your overall objective of becoming an author.
By implementing these SMART framework guidelines into goal-setting for your book-writing process along with other best practices such as setting aside fixed periods throughout the week dedicated solely to writing coupled with eliminating any distractions during this time while also celebrating small wins through visibly tracking progress towards larger objectives; nothing should be stopping you from achieving your longed-for accomplishment!
5. Attend 2 Professional Development Seminars Within The Next 6 Months
One of my goals for the next six months is to attend two professional development seminars. These seminars will not only help improve my skills and knowledge in my current field but also provide opportunities for networking and personal growth.
Additionally, attending seminars can help broaden our perspectives and gain insights from other professionals or experts in different fields. This goal helps me stay focused on continuous learning while also providing an opportunity to build meaningful relationships with peers through shared experiences.
6. Improve Customer Satisfaction Ratings By 15% Within The Next Year
I know that as a business owner, one of your top priorities is to satisfy your customers. One specific and measurable way to achieve this is by setting a SMART goal to improve customer satisfaction ratings by 15% within the next year.
This goal can start by gathering feedback from customers through surveys or online reviews, identifying areas for improvement, and making necessary changes.
To track progress towards this goal, you can regularly analyze customer feedback reports and monitor key drivers affecting customer satisfaction, such as response time or personalized communication.
By improving customer satisfaction levels, not only are you meeting their needs but also building brand loyalty and increasing chances of repeat business.
Setting SMART goals for customer service can help focus attention on the right areas and lead to positive results.
7. Achieve A Sales Target Of $1 Million In The Next Fiscal Year
One of my personal goals is to achieve a sales target of $1 million in the next fiscal year. This goal may seem daunting, but with the SMART goal framework and key drivers in mind, it is achievable.
One way to measure progress toward this goal is by tracking conversion rates on leads and opportunities. Another way is by analyzing organic traffic and its correlation with closed deals.
By setting a specific measurable goal that pushes me out of my comfort zone, I am motivated to work harder and smarter toward achieving financial independence.
8. Learn A New Skill Within The Next 3 Months
As someone who is always looking to improve myself, I know that learning a new skill can be both challenging and rewarding. Setting a goal to learn a new skill within the next 3 months is an achievable and effective way to boost your personal development.
Perhaps you want to learn how to code in Python or master a new language like Spanish.
To achieve this goal, start by breaking down what you need to do into smaller steps with specific deadlines for completion. For example, researching online resources, finding tutorials or classes, practicing daily for at least 30 minutes, and setting milestones along the way, such as mastering basic programming concepts or reaching conversational fluency in your target language.
9. Improve Personal Relationships By Scheduling Regular Date Nights With Partner
One of the smart goals that can significantly improve your personal life is scheduling regular date nights with your partner. Spending quality time together can help strengthen your relationship, improve communication and intimacy, and reduce stress levels.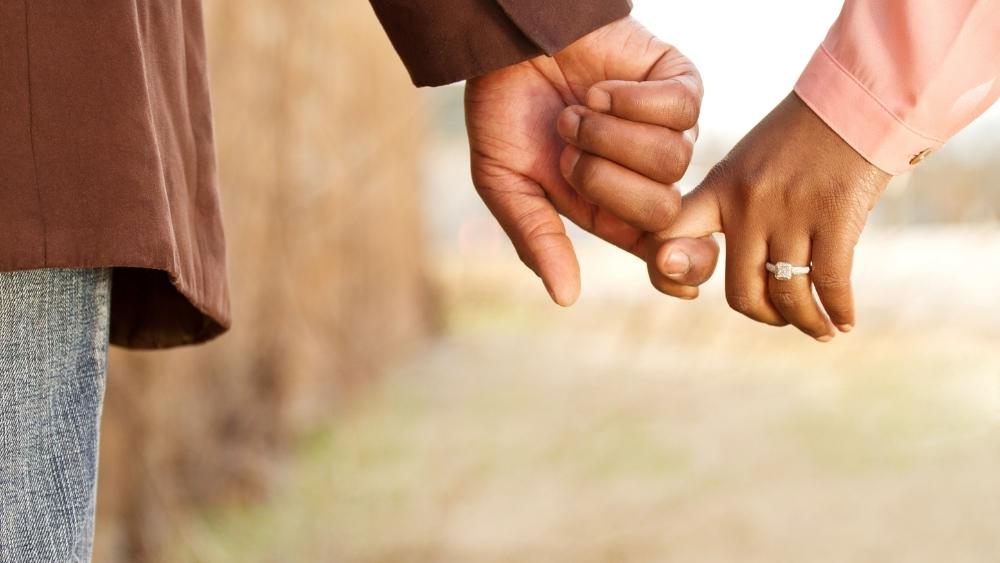 It doesn't have to be an expensive or elaborate plan; it could be as simple as cooking a meal together, watching a movie, going for a walk, or even playing board games.
Research suggests that couples who regularly go on dates report higher levels of satisfaction in their relationships than those who don't. A study by The National Marriage Project found that married couples who spend time alone once a week are 3.5 times more likely to describe themselves as "very happy" in their marriage compared to those who don't make intentional couple time a priority.
10. Improve Mental Health By Meditating For 10 Minutes Every Morning
If you're looking to improve your mental health, one of the easiest and most effective ways is by meditating for just 10 minutes every morning. With so much going on in our lives, it's important to take time for ourselves and clear our minds.
Research has shown that regular meditation practice can decrease symptoms of anxiety and depression while also improving cognitive function. And the best part is that it doesn't require any special equipment or training – all you need is a quiet space to sit comfortably with your eyes closed.
Make this a part of your daily routine, and you'll soon notice a significant improvement in your mood and overall sense of calmness throughout the day.
11. Obtain A Promotion To A Managerial Position By End Of The Year
I am determined to obtain a promotion to a managerial position by the end of this year. To achieve this goal, I will need to be very strategic and deliberate in my actions.
First, I will work on improving my communication skills with both direct reports and upper management.
Next, I will focus on building strong relationships with key stakeholders within the organization. By doing so, I can better understand their needs, goals, and pain points which would allow me to identify areas where I could add value.
Finally, I plan on taking ownership of projects outside of my current job scope that aligns with the company's overarching goals. Not only does it demonstrate initiative, but also showcases that I am thinking beyond just my immediate responsibilities.
12. Reduce Stress Levels By Practicing Mindfulness Meditation Daily
One effective way of reducing stress levels is by practicing mindfulness meditation daily. Mindfulness meditation involves focusing your attention on the present moment, without judgment or distraction.
In addition to mindfulness meditation, there are other relaxation techniques that can be helpful in managing stress. For example, deep breathing exercises and progressive muscle relaxation have been found to reduce tension and promote relaxation.
If you're looking for concrete ways to improve your mental health and reduce stress levels, consider adding these practices to your daily routine.
13. Start A Side Business While Maintaining Full-Time Job Within 6 Months
I know that starting a side business while maintaining your full-time job may seem daunting, but it's definitely achievable within six months! You just need to set some SMART goals and take consistent action toward achieving them.
Firstly, be specific about what type of business you want to start and research the market for potential opportunities. Set measurable goals like creating a business plan within the first month or registering your business with relevant authorities within the second month.
Allocate time-bound milestones such as working on the business during weekends or committing an hour daily before work to focus on building your brand. Finally, regularly evaluate your progress by tracking key performance indicators like revenue growth or customer acquisition rates, which will give you an indication of whether you're moving toward success or not.
14. Expand Your Network By Attending 1 Networking Event Per Week For The Next 3 Months
To improve my career prospects, I plan to expand my network by attending one networking event per week for the next three months. Networking is an essential part of professional growth as it allows us to connect with like-minded individuals who can offer useful insights and opportunities.
According to recent studies, over 85% of jobs are filled through networking. This statistic shows just how important it is for professionals to build relationships with others in their industry.
Additionally, expanding networks can lead to new business partnerships or even job offers.
15. Improve Physical Fitness By Running A Marathon Within The Next 6 Months
As someone who wants to improve themselves, running a marathon within the next 6 months can be an excellent Smart Goal to strive for. Not only will it help you improve your physical fitness, but it will also boost your mental toughness and give you a sense of accomplishment that is hard to match.
To achieve this goal, start small by incorporating shorter runs into your week and gradually increase the distance as you go along. It's important to set achievable milestones, such as completing a 5k or half-marathon before attempting a full marathon.
Additionally, consider finding a running partner or joining a local running group for added motivation and support throughout your training journey.
16. Take On A Leadership Role In A Community Organization Within The Next Year
One of my personal development goals is to take on a leadership role in a community organization within the next year. Not only will this help me build my leadership skills, but it also allows me to give back to my community and make a positive impact.
I plan on researching various organizations in my area and selecting one that aligns with my values and interests.
To achieve this SMART goal, I'll need to set specific steps along the way, such as attending regular meetings and volunteering for events, to develop relationships with current leaders who can eventually recommend me for a leadership role.
Additionally, I'll work on improving my communication skills by practicing active listening and seeking feedback from others.
Conclusion
In conclusion, setting SMART goals is an effective way to achieve personal and professional growth. The 16 examples provided in this article demonstrate the power of specific, measurable, attainable, relevant, and time-bound objectives.
Whether you're aiming to improve your time management skills or complete a marathon within six months, using the SMART framework can help ensure success by providing a sense of direction and motivation.
Remember that goal attainment involves both long-term planning and short-term action steps.
I wish you the best! Fabian.
Share with your Friends: