Discover The Top 11 Strategies for Eliminating Distractions
In today's fast-paced world, distractions are everywhere. They can easily derail our productivity and focus, leaving us feeling stressed and exhausted at the end of the day.
But fear not! We've compiled a list of 11 proven strategies to help you eliminate these pesky interruptions and regain control over your daily life. Whether it's creating a distraction-free workspace, setting clear goals, or utilizing focus apps – this blog post has got you covered with actionable tips that can transform your work habits for the better.
The Importance Of Eliminating Distractions
Eliminating distractions is crucial for boosting productivity and focus, as well as reducing stress and exhaustion in our daily lives.
Impact On Productivity And Focus
Did you know that distractions can have a major impact on your productivity and focus? It's true. Studies have shown that multitasking can lead to up to a 40% loss in productivity, which means you're not reaching your full potential at work or in your personal life.
Our brains are wired for single-tasking, so when we try to juggle multiple tasks at once, our ability to concentrate suffers significantly. This is why it's essential that we find ways of eliminating distractions effectively if we want to perform optimally and meet our goals consistently.
Let me tell you about an experience I had – I once thought I could easily handle watching my favorite show while working on an important project simultaneously. However, this doesn't work this way.
Distractions can cause a significant decrease in productivity and focus, with multi-tasking leading to up to 40% of productivity loss.
Increased Stress And Exhaustion
It's no secret that constant distractions can take a toll on your mental well-being, leading to increased stress and exhaustion. When you're constantly interrupted by phone calls, chatty coworkers, or the lure of social media, it becomes challenging to maintain focus and complete tasks efficiently.
For example, nurses in the emergency department face numerous interruptions throughout their shifts which can lead to higher stress levels and ultimately impact patient care.
The same holds true for anyone working under high-pressure situations – consistent distractions are detrimental not just to productivity but overall mental health as well.
Be aware of how external factors are affecting your daily life; recognizing these hindrances is the first step towards tackling them effectively with strategies like creating a distraction-free workspace or utilizing tools such as earplugs or noise-canceling headphones.
11 Strategies For Eliminating Distractions
There are several key strategies to eliminate distractions, including creating a distraction-free workspace, setting daily goals, avoiding sources of distractions such as social media and noise, and prioritizing important tasks using to-do lists or calendars.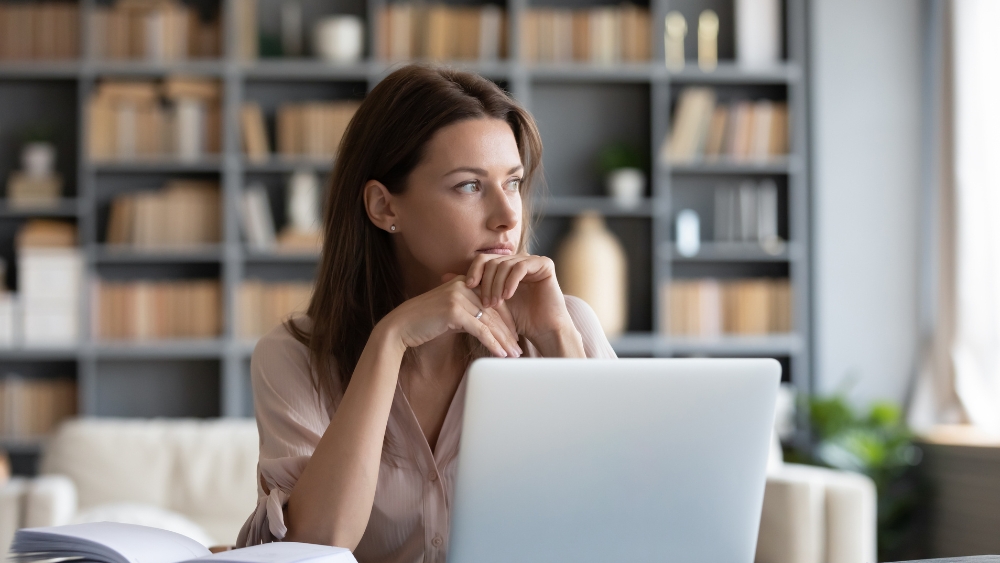 1. Creating A Distraction-Free Workspace
One of the most effective ways to eliminate distractions and boost your productivity is by creating a distraction-free workspace. This means setting up a designated area in your home or office where you can focus solely on your tasks without any interruptions.
Consider rearranging furniture or investing in ergonomic equipment to make yourself more comfortable throughout the day. Remove any unnecessary items from your desk that could potentially distract you, such as personal devices or knickknacks.
You might also want to experiment with different lighting options to create an optimal environment for concentration – some people find that natural light helps keep them energized, while others prefer dimmer settings for reduced eye strain.
If possible, choose a space away from high-traffic areas or noisy co-workers so you can maintain complete focus on the task at hand.
Implementing strategies such as working offline and putting phones on silent can help minimize distractions and increase focus.
2. Setting Daily Goals
Setting daily goals is an important strategy for eliminating distractions and increasing productivity. Here are some tips on how to do it effectively:
Start by listing your top priorities for the day.
Set achievable goals that align with those priorities.
Use specific, measurable language when crafting your goals.
Avoid setting too many goals or overwhelming yourself.
Break larger tasks into smaller, more manageable ones.
Keep your list visible and refer to it often throughout the day.
Celebrate your accomplishments as you check off completed tasks.
Review your progress at the end of each day to see where you can improve.
By setting daily goals, you will have a clear sense of purpose and direction for your workday, which can help minimize distractions and keep you focused on achieving your objectives.
3. Avoiding Sources Of Distractions Like Noise Or Social Media
One of the biggest distractions that can disrupt productivity is noise, whether it's from coworkers chattering or construction outside. To eliminate unwanted noise, investing in noise-canceling headphones may be helpful.
Another source of distraction is social media. It's easy to get sucked into scrolling through Instagram or Twitter when you should be focusing on work. To avoid these online distractions, set limits for yourself by using apps like Freedom and Focus that block websites and apps during designated times; create specific schedules for checking email and social media accounts instead of constantly checking them throughout the day; turn off notifications on your phone to minimize interruptions; or simply log out of all distracting websites before starting work.
4. Prioritizing Important Tasks
When it comes to completing tasks, it can be easy to get overwhelmed and distracted by everything on your plate. That's why prioritizing important tasks is crucial for staying focused and achieving goals.
To prioritize effectively, start by making a list of all the things you need to accomplish. Then, rank them in order of importance based on what will have the most significant impact or bring in revenue.
It's also essential to stay flexible and re-prioritize as needed throughout the day.
5. Using To-Do Lists
Creating and using a to-do list is a powerful strategy for eliminating distractions and staying focused throughout the day. By having a clear list of tasks to complete, you're less likely to be drawn off course by irrelevant distractions. Let's take a look at how you can create an effective to-do list that works for you.
| Step | Action | Explanation |
| --- | --- | --- |
| 1 | Identify your tasks | Write down all the tasks you need to accomplish for the day, including both work and personal tasks. |
| 2 | Prioritize your tasks | Organize the list based on priority, placing the most important tasks at the top of the list. |
| 3 | Break down larger tasks | Divide bigger tasks into smaller, more manageable steps to make them less daunting and easier to tackle. |
| 4 | Set deadlines | Establish a specific timeframe for completing each task to help stay on track and focused. |
| 5 | Keep it visible | Display your to-do list in a prominent location, such as on your desk or computer, to serve as a constant reminder of your priorities. |
| 6 | Update regularly | Ensure your list stays current by adding new tasks, marking off completed ones, and adjusting priorities as necessary. |
Remember, a well-structured to-do list can be a game-changer when it comes to eliminating distractions and staying focused on what truly matters. Give it a try and see the difference it makes in your daily productivity.
6. Utilizing Focus Apps Or Browser Extensions
As someone who struggles with distractions all the time, I've found that utilizing focus apps or browser extensions can make a major difference in keeping me on track.
One particularly useful extension I've found is StayFocusd, which lets you set a daily limit for how much time you spend on distracting websites (like social media). Once your allotted time is up, the extension will block access to those sites for the rest of the day.
It may seem extreme, but sometimes we need these kinds of restrictions in order to get things done.
There are various focus apps and browser extensions available to help eliminate distractions and enhance productivity.
7. Implementing The Pomodoro Technique
One of the most effective strategies for eliminating distractions is the Pomodoro Technique. This time management method involves breaking work down into focused 25-minute intervals, followed by short breaks in between.
For example, if you have a complex task to complete, break it down into smaller parts that can be completed within a 25-minute period. Then set a timer for 25 minutes and work on that specific task without any interruptions or distractions.
Once the timer goes off, take a five-minute break to stretch, walk around or grab a quick snack before starting another Pomodoro interval.
8. Maintaining A Healthy Work-Life Balance
Maintaining a healthy work-life balance is crucial for eliminating distractions and staying focused on what's important. By establishing boundaries and allocating time for personal activities, you can reduce stress and remain more engaged during your working hours. Here's a table outlining some suggestions on how to maintain a healthy work-life balance:
| Aspect | Action |
| --- | --- |
| Setting Boundaries | Establish clear boundaries between work and personal life. This can include having a dedicated workspace, setting specific work hours, and communicating your availability to colleagues and family members. |
| Time Management | Plan your day and allocate specific times for work tasks, personal activities, and breaks. This can help you stay focused on each task and avoid distractions. |
| Prioritizing Self-Care | Make time for self-care activities such as exercise, meditation, or hobbies. These activities can help reduce stress and promote overall well-being, making it easier to stay focused during work hours. |
| Personal Relationships | Allocate time for friends, family, and social activities to maintain a strong support network. Having a healthy social life can improve your mental and emotional well-being, increasing your ability to focus on work tasks. |
| Flexibility | Be open to adjusting your work-life balance as needed. Life circumstances change, and it's important to be adaptable in order to maintain your overall well-being and productivity. |
By implementing these strategies, you can maintain a healthy work-life balance, which is essential for eliminating distractions and achieving optimal productivity.
9. Establishing Routines And Habits
Establishing routines and habits is a critical factor in eliminating distractions and achieving optimal productivity. Here are some practical tips to help you establish routines and habits:
Start with a Morning Routine: Create a morning routine that prepares you for the day ahead. This could include activities like exercising, meditating, or journaling.
Create a Daily Work Schedule: Develop a daily work schedule that outlines your tasks for the day, prioritizes your workload, and sets time limits for each task.
Take Regular Breaks: Taking regular breaks helps to refresh your mind, reduce stress levels, and increase productivity. Work in shorter time frames with frequent breaks rather than long periods of continuous work.
Stick to Your Schedule: Stick to your established schedule, this will helps create structure throughout the day.
Eliminate Online Distractions: Avoid online distractions by turning off notifications or using an app that blocks social media during work hours.
Limit Multi-Tasking: Focusing on one task at a time is more productive than trying to complete multiple tasks at once.
Use Sticky Notes: Write daily goals or reminders on sticky notes and place them where you can easily see them throughout the day.
Incorporate Physical Activity into Your Routine: Exercise has been shown to improve focus and productivity, so incorporating physical activity into your routine can help eliminate distractions and boost energy levels.
Establish Boundaries with Colleagues: Setting boundaries with colleagues regarding work discussions during certain times will allow you to focus on important tasks without interruptions..
Review Your Progress Daily: Reflecting on daily accomplishments creates accountability as well as insight onto areas of improvement
By establishing these routines and habits in your daily life, you'll be able to eliminate distractions that hinder productivity while improving overall focus and organization throughout the day!
10. Taking Regular Breaks
I cannot emphasize enough how important it is to take regular breaks during work. Not only does taking a break every so often relieve stress and reduce distractions, but it can also increase productivity and focus.
When I have a lot of work to do, I typically try to take short five-minute breaks every hour or so. During these breaks, I make sure to step away from my workspace completely – maybe walk around the office or stretch for a couple of minutes.
Studies show that regularly taking short breaks throughout the day can help you stay productive and focused for longer periods of time compared to working straight through without stopping.
It's critical not to overdo it though; too many long or frequent breaks could negatively impact your productivity in the long run.
Taking regular breaks can help in relieving stress and reducing distractions while working.
11. Utilizing Tools Such As Earplugs Or Noise-Cancelling Headphones
I've found that utilizing tools such as earplugs or noise-cancelling headphones can be incredibly effective in eliminating distractions. Whether I'm studying for an important exam, working on a big project, or simply trying to focus during the workday, these tools help reduce auditory distractions and keep me in the zone.
Personally, I prefer using noise-cancelling headphones when working in noisy environments like coffee shops or open office spaces. It helps me stay focused on my tasks at hand by blocking out extraneous sounds around me.
If you're not a fan of headphones, earplugs are another option to consider; they're small, portable and can help reduce excess noise distractions while still allowing you to hear important sounds like phone calls or alarms.
Successfully Implementing Distraction Elimination Strategies
To successfully implement the strategies for eliminating distractions, it is important to reflect on personal distractions, identify priorities and goals, create a plan with clear objectives, and hold oneself accountable.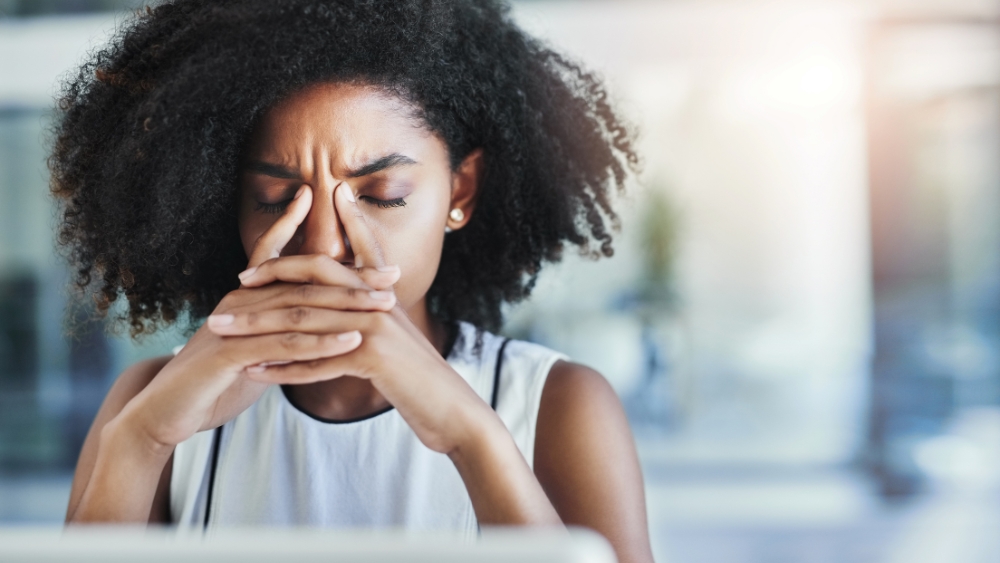 With these steps in place, you can eliminate the biggest distractions in your daily life and achieve complete focus on your tasks.
Reflecting On Personal Distractions
One critical factor in successfully eliminating distractions is to reflect on personal distractions. This involves looking inward and identifying the things that distract you the most, whether it's social media, noise, or even coworkers.
For example, if you find that checking your phone frequently distracts you from completing tasks, consider putting it on silent mode or completely out of sight during work hours.
Or if chatty coworkers often interrupt your focus, try working from a distraction-free mode or using noise-canceling headphones. These small changes can make a major role in boosting productivity and achieving professional goals without succumbing to everyday distractions.
Creating A Plan With Clear Objectives
To effectively eliminate distractions, it's essential to create a plan with clear objectives. This means taking the time to reflect on where your biggest distractions come from and setting specific goals for how you will address them.
It's also important to establish accountability measures for yourself. This could mean finding an accountability partner who will help keep you on track with your distractions elimination plan or using productivity apps that allow you to set reminders and track your progress towards meeting daily goals.
Holding Oneself Accountable
It's tough to stick to a plan and hold oneself accountable, but it is critical when it comes to eliminating distractions. One way of doing so is by keeping sticky notes around the workspace as reminders of what needs to be done.
Another helpful method is working with an accountability partner or using a focus app that tracks progress in real-time.
In addition to these methods, building routines and habits can help hold oneself accountable for staying focused. For example, taking regular breaks throughout the day helps prevent burnout and increases overall productivity.
Lastly, setting clear objectives with time limits will push you towards completing tasks within shorter periods of time, leaving more leisure time for yourself while achieving your daily goals.
FAQs:
1. What are some common distractions that can impact productivity?
Common distractions include social media notifications, email alerts, phone calls, text messages, background noise and interruptions from colleagues or family members.
2. How does multitasking affect concentration and focus?
Multitasking splits focus among different tasks making it more difficult to concentrate on any one thing at once. Thus reducing the quality of work produced and time taken to complete it ultimately reducing overall productivity.
3. What are some techniques for avoiding digital distractions while working?
Some techniques for avoiding digital distractions while working include using apps like forest or pocketpoints which restrict access to certain applications during specific timeframes in order help employees break their reliance upon certain devices and create healthier habits around workflow management.
It is also recommended that workers keep mobile phones silenced while attending meetings so as not be distracted by calls/texts etc., allowing you better attention towards your responsibilities with less distraction through sound notifications.
4. How can I organize my workspace to minimize physical distractions?
Organizing your workspace will largely depend on what kind of work environment you are currently operating within – but a good rule-of-thumb is always keeping things tidy and decluttered if possible.
This means keeping unnecessary items off desks (i.e., paperwork; snack wrappers) and out of sight when they're not being used; so as not cluttering counter space unnecessarily with additional competing items /visual stimuli vying for attention.
This thereby allows an individual's mind greater room needed focusing efforts onto important details without unwanted external influences distracting them away from vital task objectives, ultimately improving output productively immensely.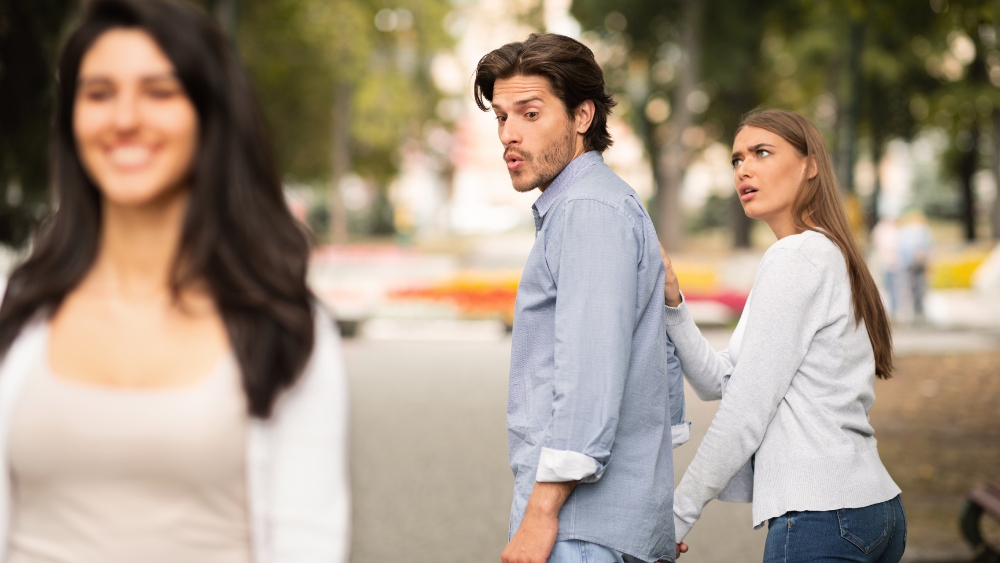 Conclusion
By implementing these 11 strategies to eliminate distractions, anyone can stay on track and achieve their daily goals. Creating a distraction-free workspace, prioritizing important tasks, utilizing focus apps or browser extensions, and taking regular breaks are just a few of the many ways to stay focused. It is essential to reflect on personal distractions and establish routines to successfully implement these strategies.
By doing so, you can increase your productivity and reduce stress in your daily life. Remember to stay accountable and hold yourself responsible for eliminating external factors that may try to pull you away from your goals.
With conscious decision-making and the right tools at hand such as noise-canceling headphones or music, everyone can achieve complete focus during work hours while also balancing leisure time.
I wish you the best! Fabian.
Share with your Friends: