Want a Thriving Career? Adopt These 30 Proven Work Habits
In today's competitive job market, having the right work habits can make all the difference in achieving a successful career. Whether you're just starting out or looking to take your career to new heights, cultivating these essential habits will not only boost your productivity but also set you apart as an exceptional professional.
In this blog post, we'll explore 30 good work habits that are integral to building a solid foundation for success and advancing in any field.
Key Takeaways
Key Takeaways:
Good work habits are essential for a successful career, providing structure, discipline, and productivity to achieve goals.
Key work habits for success include effective time management and prioritization skills, communication and collaboration abilities, adaptability and resilience in dealing with challenges, professionalism and growth mindset, as well as maintaining optimal health and wellbeing.
To improve productivity and efficiency at work, cultivate good habits such as goal – setting and planning techniques; utilizing technology tools such as project management software or productivity apps; implementing focus techniques like Pomodoro or deep work sessions; delegation strategies while prioritizing tasks.
The Importance Of Good Work Habits
Good work habits are an essential foundation for a successful career, as they provide the structure and discipline necessary to achieve our goals.
By continually developing positive habits in our professional lives, we set ourselves up for greater productivity, improved relationships with colleagues, and increased job satisfaction.
Maintaining strong organization skills and effective time management strategies allows us to optimize daily tasks while simultaneously preventing burnout.
For example, by prioritizing urgent tasks over less pressing matters or setting aside designated time blocks for specific projects, you'll find yourself consistently delivering quality results ahead of deadlines.
Perfecting communication skills also plays a crucial role in fostering teamwork and building lasting connections that can open doors throughout your career journey.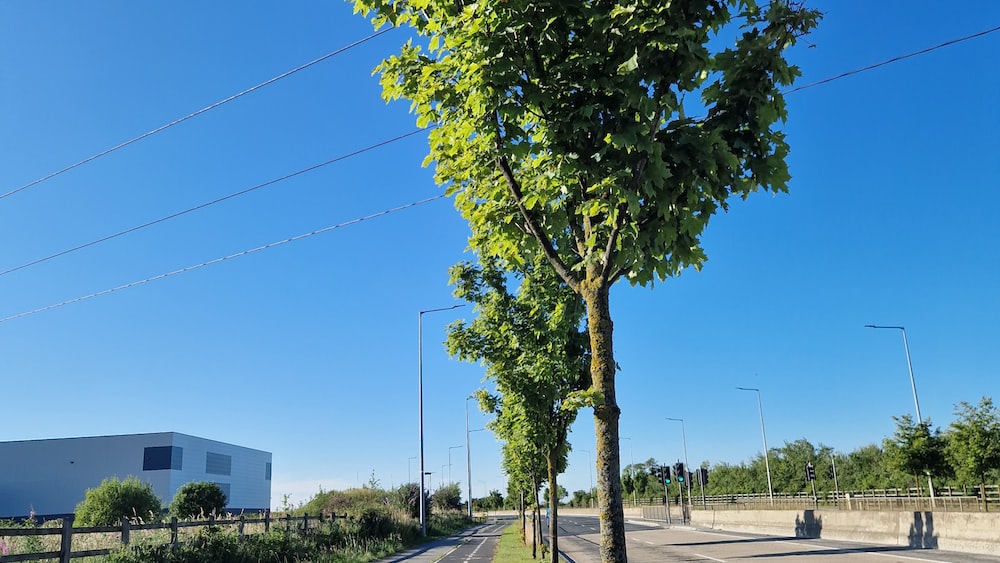 Moreover, embracing adaptability helps navigate unexpected situations or market changes smoothly while demonstrating resilience amid setbacks. A proactive attitude towards continuous learning ensures that you stay informed on industry trends which enhances your expertise and brings innovation into your workplace environment thereby distinguishing yourself as a valuable asset amongst peers.
Essential Work Habits For A Successful Career
To build a successful career, it is essential to have good work habits. These include effective time management and prioritization skills, strong communication and collaboration abilities, adaptability and resilience for dealing with challenges, professionalism and growth mindset, as well as maintaining optimal health and wellbeing.
Time Management And Prioritization
One of the most crucial habits for a successful career is mastering time management and prioritization skills. It's not just about getting things done on time, but also ensuring that you're working on the right tasks to achieve your goals efficiently.
To start, try creating daily or weekly schedules to plan out your workday, and prioritize tasks based on importance and urgency.
Use tools such as calendars, timers, and project management software to help keep track of deadlines and progress towards achieving goals. Remember to take breaks throughout the day to reduce burnout while maintaining focus – every break counts! Lastly, learn how to say "no" when necessary so you can protect your schedule from unnecessary distractions or workload.
One of the most crucial habits for a successful career is mastering time management and prioritization skills.
Communication And Collaboration
One essential good work habit for a successful career is effective communication and collaboration. As professionals, we must be able to express our thoughts clearly and listen actively.
Good communicators build strong relationships with their colleagues, minimize errors due to misunderstandings, and increase efficiency at work. Collaboration skills are also critical in today's workplace where teamwork is prevalent.
When working on a project with others, it's important to cooperate actively towards the same goal while leveraging each other's strengths.
To improve your communication and collaboration skills in the workplace, start by practicing active listening when conversing with your coworkers or team members.
This means giving them your full attention by avoiding multitasking or interrupting them mid-sentence. Secondly, make an effort to articulate yourself clearly using simple language that's easy for others to understand; avoid using complex jargon or ambiguous phrases that may lead to confusion or misinterpretation of information being communicated.
Adaptability And Resilience
Being adaptable and resilient is a crucial component of good work habits for achieving success in your career. Adapting to changing circumstances, unexpected challenges, and new opportunities is essential for growth and progress.
To cultivate adaptability and resilience, it's important to be open-minded and flexible in your approach to work. Be willing to try new things, take on different roles or responsibilities, and embrace change as an opportunity for growth.
Resilience requires developing coping mechanisms that help you manage stress effectively. This could include techniques like mindfulness meditation or practicing gratitude daily.
Remember that adaptability and resilience are skills that can be learned over time with practice. Start small by embracing changes outside of work or setting goals around building more resiliency into your life.
Professionalism And Growth
When it comes to building a successful career, professionalism and growth are crucial work habits to cultivate. Professionalism means consistently behaving in a manner that reflects positively on yourself and your employer, while also fostering an environment of respect and trust with colleagues.
Meanwhile, personal and professional growth involves continuously learning new skills, seeking out opportunities for advancement or mentorship programs within your organization or industry association.
You can pursue online courses or attend conferences relevant to your field of interest.
By implementing these good work habits into your daily routine – along with others mentioned in this article – you'll be well on your way to success in any career path you choose.
Health And Wellbeing
Taking care of our physical and mental health is crucial for maintaining good work habits. It's easy to get caught up in the hustle and bustle of our careers, but neglecting our health can have negative consequences on both our personal and professional lives.
In addition to these basics, incorporating exercise into your daily routine can help reduce stress levels and improve focus. Whether it's hitting the gym before work or taking a midday yoga class, finding ways to stay active will not only benefit your body but also boost productivity.
Remember that self-care should always be a priority – saying no to obligations when you're feeling overwhelmed or seeking support from friends and colleagues is a sign of strength rather than weakness.
Habits To Improve Productivity And Efficiency
One of the essential habits to achieve success in your career is improving productivity and efficiency. In this section, we will discuss proven methods such as goal-setting, technology utilization, focus techniques and delegation that can significantly boost your performance at work.
Goal-Setting And Planning
One of the most important habits to cultivate for a successful career is goal-setting and planning. Without clear goals, it's difficult to stay motivated or measure progress.
To start setting effective goals, begin by identifying your long-term aspirations and then break them down into smaller milestones. Be sure to make your goals SMART: Specific, Measurable, Achievable, Relevant and Time-bound.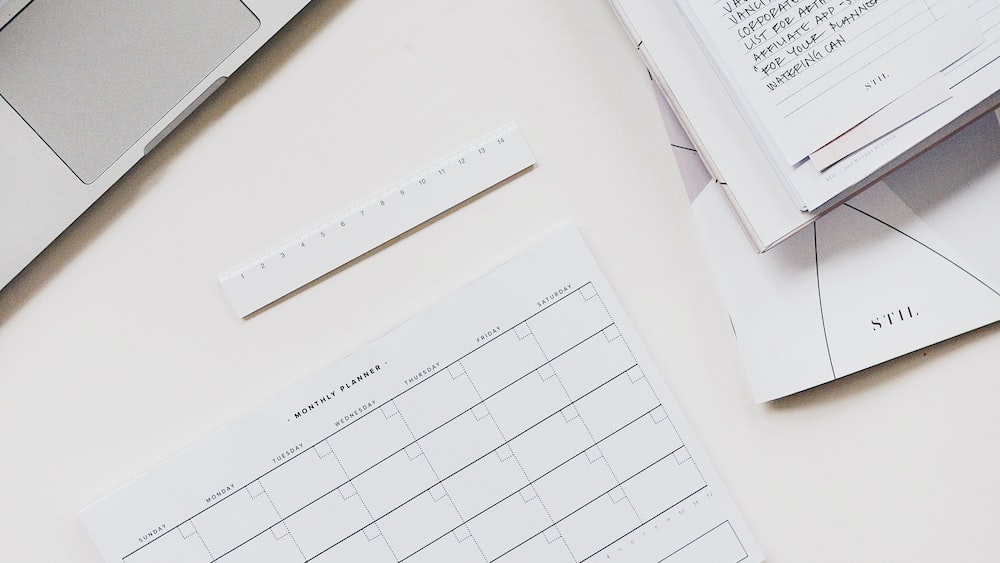 With clear goals in mind, you can then plan out actionable steps towards achieving those objectives – whether that be breaking down tasks into smaller steps or creating a timeline with deadlines.
Remember that planning isn't just limited to work-related tasks; managing personal responsibilities alongside career-related ones through prioritization of tasks will help maintain balance in achieving the overall objective.
Technology And Tools
As the world becomes increasingly digital, technology and tools play an important role in our work lives. There are a variety of applications and platforms that can help us streamline workflows, automate processes, and improve communication with colleagues.
For example, project management software like Trello or Asana can help you stay organized and on top of deadlines by breaking down projects into smaller tasks.
Moreover, productivity apps like RescueTime or Focus@Will help you manage your time better by identifying distractions and tracking your usage patterns to maximize focus.
It's essential to stay up-to-date with new advancements in technology as they can provide opportunities to simplify routine tasks, increase efficiency and facilitate innovation when used correctly.
Focus And Concentration
When it comes to building good work habits for a successful career, focusing and concentrating on your tasks is key. Without focus, you may find yourself distracted by various stimuli around you or lose track of what needs to be done.
To develop better focus and concentration skills, try breaking down large projects into smaller tasks that are easier to manage.
Another useful habit for improving focus is minimizing distractions. One way to do this is by eliminating background noise such as music or television when working on important tasks that require your undivided attention.
Overall, developing strong focus and concentration skills requires practice and discipline but can ultimately lead to greater productivity and success in one's career endeavors.
Work-Life Balance
Maintaining a healthy work-life balance is crucial to achieving success in your career. It can be easy to fall into the trap of overworking yourself, but this can lead to burnout and decreased productivity.
To achieve a healthy balance, prioritize your time and set boundaries for when you're off the clock.
Additionally, make time for hobbies and activities outside of work that bring you joy. This could include anything from exercising, reading a book or spending time with family and friends.
Remember – it's not just about working hard; it's also about enjoying life outside of work.
Maintaining a healthy work-life balance is crucial to achieving success in your career.
Delegation And Outsourcing
One of the most important habits for a successful career is knowing when and how to delegate tasks. Delegation allows you to focus your time and energy on more high-level projects, while also giving others the opportunity to take on new challenges and grow their skills.
Outsourcing can also be a valuable tool for increasing efficiency in your work habits. Whether it's hiring a virtual assistant or outsourcing certain aspects of a project, outsourcing can help free up your time while ensuring that those tasks are still completed with quality results.
However, it's important to do your research before outsourcing any aspect of your work – make sure you're working with reputable professionals who align with your values and goals.
Habits To Enhance Professionalism And Growth
Enhancing your professionalism and personal growth is essential for a successful career. In this section, you'll discover how to build strong networks and relationships, continuously learn and develop new skills, become a great leader and mentor, cultivate the right mindset and attitude, and encourage creativity and innovation in yourself and others.
Networking And Relationship Building
Building strong professional relationships is an essential work habit to cultivate for success in your career. Networking helps you expand your connections, learn from others' experiences, and build a support system that can help propel your growth in the industry.
Relationship building goes beyond just networking events and socializing; it's about creating meaningful connections based on shared interests and goals. Nurture these relationships by keeping in touch regularly to update each other on industry trends or events as well as asking for feedback when needed.
Remember that networking is not only beneficial at the start of a career but can also be useful throughout all stages of one's journey.
Continuous Learning And Development
One of the most critical and ongoing habits you can cultivate throughout your career is continuous learning and development. Our world is constantly evolving, and there is always something new to learn or discover.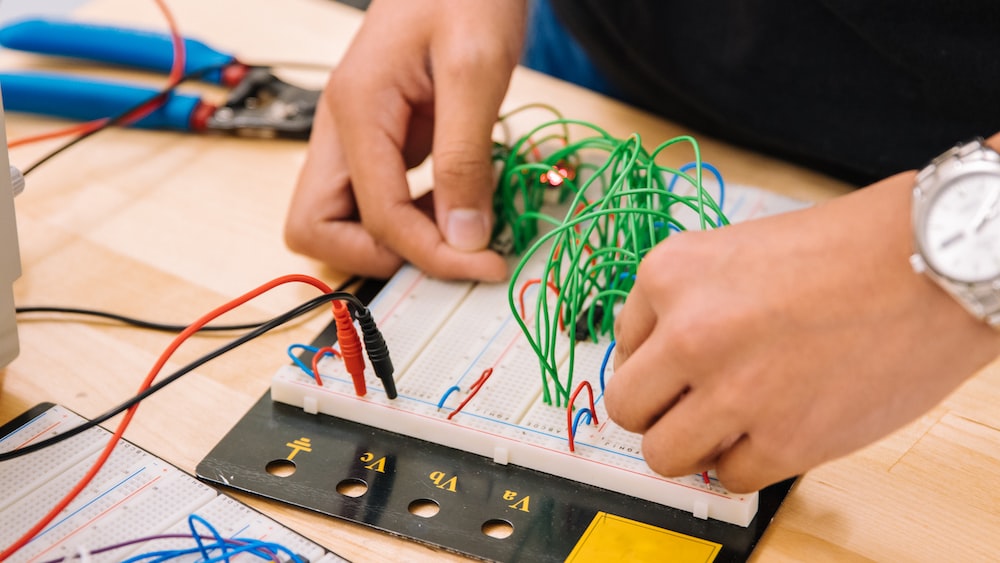 Continuous learning helps keep your skills sharp while also opening doors for personal growth and advancement within your career. As an example, I recently attended a workshop that introduced me to new technology tools that have since made me more productive than ever before.
Additionally, by consistently updating my skill set through various courses and programs related to my field, I'm able to offer clients the latest trends in marketing strategies they may not have considered otherwise.
Leadership And Mentorship
As you embark on your journey towards a successful career, it's essential to develop strong leadership and mentorship skills along the way.
To become an effective leader, start by setting a positive example for those around you. Demonstrate honesty, integrity, and accountability in all that you do.
In addition, seek out mentors who are more experienced than yourself. These individuals can provide valuable guidance and advice as you navigate through your career path.
Don't be afraid to ask questions or request feedback; this will show that you're committed to continuous learning and improvement.
Attitude And Mindset
We all know that attitude and mindset can make or break a career. It is essential to cultivate a positive attitude towards work, colleagues, and oneself. Believe in yourself, stay motivated, and find the good in every situation.
Another crucial aspect of attitude and mindset is having an open mind. Be willing to learn from others, accept constructive feedback, and embrace change. The business world is constantly evolving, so being adaptable is critical for long-term success.
To sum up the importance of attitude and mindset: with a positive outlook on life comes success! Even if things don't always go according to plan, your perseverance will ultimately pay off in the end if you maintain the right attitude towards your work.
Creativity And Innovation
When it comes to building a successful career, being creative and innovative can set you apart from the competition. Cultivating this work habit involves thinking outside of the box and approaching tasks with fresh perspectives.
To enhance your creativity and innovation at work, try brainstorming ideas in a group setting or spending time researching what others are doing in your industry.
You should also make time for hobbies or activities that inspire you creatively outside of work.
Ultimately, developing this habit takes practice and persistence. Don't be afraid to take risks and experiment with new approaches to challenges in order to foster your creative side.
Implementing Good Work Habits
To turn these good work habits into lifelong practices, start by assessing and tracking your progress. Identify what obstacles you may face in implementing them and create a plan to overcome them.
Stay motivated by celebrating small successes along the way.
Assessing And Tracking Habits
To stay on track with implementing good work habits, it's important to regularly assess and track your progress. Set aside some time each week or month to evaluate which habits you've successfully implemented and which ones need improvement.
One effective way to do this is by using a habit tracker. This could be as simple as marking off each day that you successfully complete a particular habit on a physical calendar or checklist.
Alternatively, there are many apps available that allow you to track your progress digitally, making it easy to monitor your daily routines no matter where you are.
Overcoming Obstacles And Challenges
So, you've decided to implement good work habits to build a successful career. That's great! But sometimes, life throws us curveballs that can make it difficult to stick to our plans. Here are some tips for overcoming obstacles and challenges along the way: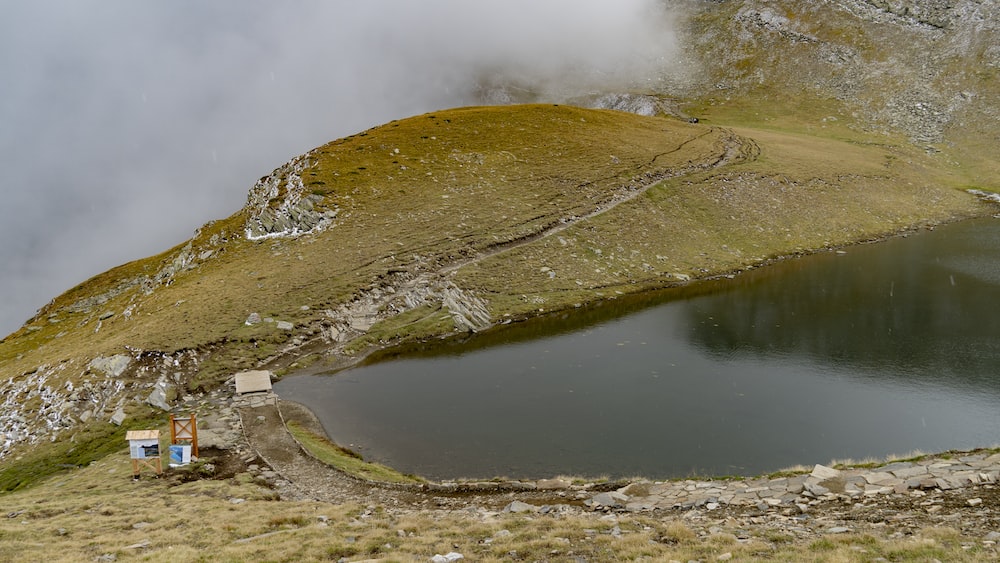 Don't give up at the first sign of resistance. Remember, every successful person has faced their fair share of setbacks.
Stay positive and focus on what you can control. Don't waste energy worrying about things outside of your control.
Be adaptable and willing to pivot when necessary. Sometimes, a change in strategy is needed to overcome an obstacle.
Seek out support from friends or colleagues who have been through similar challenges. They may be able to offer advice or perspective that helps you get unstuck.
Take breaks when needed but don't let distractions derail your progress. Schedule time for relaxation or self-care but stay disciplined with your work schedule.
Stay true to your goals and remind yourself why they are important to you. This will help motivate you during tough times.
Implementing good work habits takes discipline and dedication, but with these tips in mind, you'll be better equipped to overcome any obstacles that come your way.
Celebrating Success And Progress
When it comes to building good work habits for a successful career, celebrating your successes and progress is equally important as overcoming obstacles and challenges.
However, celebration doesn't necessarily mean throwing a big party every time you accomplish something significant. It could be as simple as giving yourself a pat on the back or sharing your achievements with friends or colleagues who have supported you along the way.
Acknowledging even the small steps towards achieving your goals can help keep you motivated and focused on further improvement.
Acknowledging even the small steps towards achieving your goals can help keep you motivated and focused on further improvement.
Examples Of Good Work Habits To Build A Successful Career
Here are some good work habits that you can adopt to build a successful career:
Set clear and realistic goals for yourself, both short-term and long-term.
Prioritize your tasks and manage your time efficiently, taking breaks when needed to avoid burnout.
Improve your communication skills by being an active listener, asking questions and providing feedback.
Work on building positive relationships with colleagues, clients, and stakeholders.
Take responsibility for your actions and be accountable for your mistakes.
Embrace change and be adaptable in the face of challenges or unexpected events.
Take care of your physical and mental health by getting enough sleep, exercising regularly, eating healthy foods, staying hydrated, and practicing self-care habits like meditation or mindfulness exercises.
By adopting these good work habits, you can increase your productivity, improve your personal development, enhance teamwork skills, and ultimately build a successful career that you can be proud of!
Bad Work Habits To Avoid
We all have some bad work habits that we need to avoid in order to be successful at our careers. Here are some common ones:
Procrastination: Putting off work until the last minute can increase stress and reduce quality.
Multitasking: Doing multiple tasks at once can lead to decreased productivity and mistakes.
Lack of organization: Not keeping a tidy workspace or a clear schedule can lead to missed deadlines and forgotten tasks.
Poor communication: Failing to communicate effectively with colleagues or clients can lead to misunderstandings and lost opportunities.
Negative attitude: A negative outlook on work can decrease motivation and hinder progress.
Resistance to change: Refusing to adapt or try new things can limit growth and creativity.
Overworking: Working long hours without rest or breaks can decrease quality, cause burnout, and harm physical and mental health.
Lack of accountability: Failing to take responsibility for mistakes or actions can damage relationships with colleagues and clients.
By avoiding these bad habits, you'll be able to improve your productivity, efficiency, professionalism, and overall success in your career.
FAQs:
1. What are some examples of good work habits for a successful career?
Some examples of good work habits include punctuality, organization, strong communication skills, attention to detail, a positive attitude and the ability to collaborate with others effectively.
2. How can I develop good work habits?
Developing good work habits requires dedication and consistency, as well as setting clear goals and priorities for your career path. It is important to identify areas in which you need improvement and actively seek out resources or support that can help you achieve success.
3. Why are good work habits essential in building a successful career?
Good work habits create a foundation of discipline and professionalism that enable individuals to perform at their best and consistently produce high-quality results. In turn, this enhances credibility within the workplace and builds trust among colleagues while contributing to overall job satisfaction.
4. Can anyone develop good work habits regardless of their role or industry?
Yes! Good work habits are universal principles that apply across all industries and roles regardless of skill level or experience required. By prioritizing these foundational practices in your daily routines, you can build the necessary skills needed for success no matter what field you're working in or hoping to pursue professionally.
Conclusion
In conclusion, developing good work habits is essential for anyone pursuing a successful career. Through discipline, accountability, and adaptability, you can improve your productivity and efficiency while also enhancing your professionalism and personal growth.
I wish you the best! Fabian.
Share with your Friends: