12 Game-Changing Goal-Setting Exercises To Achieve More
Are you ready to transform your life and achieve your dreams? By learning the art of effective goal setting, you can unlock your potential and make significant strides in personal growth.
In this blog post, we'll explore 12 powerful goal-setting exercises designed to sharpen focus, enhance motivation, and set you on a path toward success.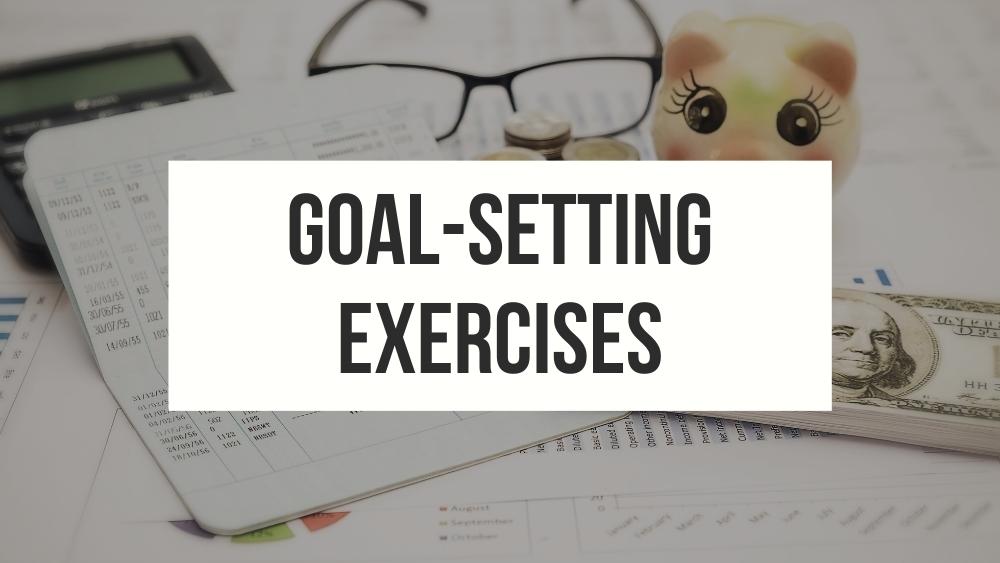 13 Best Goal-Setting Exercises
Discover the top 12 goal-setting exercises that will help you achieve your ultimate goals.
1. SMART Goal Setting
One of the most effective ways to transform your goals into reality is by using the SMART goal-setting method. This powerful technique can help you create specific, measurable, attainable, relevant, and time-bound goals that provide a clear roadmap for success.
For instance, let's say you want to lose weight and lead a healthier lifestyle. Instead of setting a vague goal like "I will get in shape," try using the SMART framework: "I will lose 10 pounds within the next two months by going to the gym three times per week and eating at least five servings of fruits and vegetables daily."
By setting such detailed parameters around what you hope to achieve (specific), how much progress you'll need to make (measurable), how realistic it is based on current circumstances (attainable), why it matters in relation to other priorities or values (relevant), and within what timeframe this must happen (time-bound), you set yourself up for greater success in reaching your desired outcome.
2. Visualization
Visualization is a powerful technique that can significantly impact your goal-setting journey. It involves creating mental images or visual representations of the goals you aspire to achieve, which in turn helps increase your belief in yourself and the chances of accomplishing those objectives.
To get started with visualization, find a quiet space where you won't be disturbed and take a few moments to imagine yourself achieving one of your important personal goals; it could be anything from landing a dream job, losing weight, or completing an academic milestone.
Be specific about every detail – including how it feels when you've achieved this goal. For example, if it's about reaching a fitness goal, envision yourself wearing those perfect-fit jeans or running that marathon effortlessly.
You can also create vision boards using images as inspiration for what success looks like to keep both short-term and long-term objectives visible daily.
Visualization exercises can help boost belief and increase the chances of achieving goals.
3. SWOT Analysis
One of the most powerful goal-setting exercises you can incorporate into your self-improvement journey is SWOT analysis. This time-tested strategy involves identifying your personal Strengths, Weaknesses, Opportunities, and Threats in order to gain a better understanding of where you excel and areas that need improvement.
For example, let's say through your SWOT analysis, you discover that one of your strengths is exceptional communication skills. In this case, setting a goal related to enhancing those skills can help position yourself for success in both your professional and personal lives.
Additionally, recognizing weaknesses such as poor time management allows you to set actionable goals focused on cultivating productive habits like daily planning or using technology tools effectively.
As for opportunities and threats – these are external factors that may influence your progress toward achieving certain objectives, but being aware of them upfront during the goal-setting process allows you to mitigate potential obstacles or seize chances that come along the way.
SWOT analysis involves identifying strengths, weaknesses, opportunities, and threats.
4. Prioritization Matrix
One of the best ways to achieve your personal goals in life is by using a prioritization matrix. This tool helps you to put all of your tasks and activities into perspective so that you can make informed decisions about what matters most to you.
With a prioritization matrix, you can easily identify which tasks are urgent, important, and not essential. By doing this, it makes it easier for you to set SMART goals that align with your core values and long-term objectives.
To make things easier for yourself when using a prioritization matrix, try setting an overall ultimate goal for each project or initiative.
Urgent & Important: Schedule an appointment with a gym trainer
Non-Urgent & Important: Plan meals according to the diet plan
Urgent & Not Important: Watch Netflix after a workout session
Non-Urgent & Not Important: Spend hours scrolling through social media
Using a Prioritization Matrix helps me allocate my time more efficiently, ensures productivity stays at its peak level throughout every day while minimizing distractions from non-important activities.
5. Habit Stacking
One of the most effective ways to develop new habits and achieve personal goals is through habit stacking. This technique involves building a chain of habits that work together to create positive change in your daily routine. Here is an example of habit stacking:
Wake up at 6:30 AM.
Drink a glass of water (hydration habit).
Meditate for 10 minutes (mindfulness habit).
Write down three things you're grateful for (gratitude habit).
Complete a 15-minute workout or stretching session (exercise habit).
Prepare a healthy breakfast (healthy eating habit).
Review your to-do list for the day (planning habit).
Another key principle of habit stacking is starting with small, achievable goals. This helps to build momentum and overcome the inertia that often holds us back from making lasting changes in our lives.
James Clear's book "Atomic Habits" emphasizes the importance of making tiny improvements each day towards your ultimate goal, rather than attempting drastic changes all at once.
Habit stacking is a technique used to build new habits that stick.
6. Time Management Techniques
Managing time effectively is crucial for achieving our goals. Some time management techniques that I find helpful include the Eisenhower Matrix, waking up earlier, and using an online calendar to schedule my tasks.
The Eisenhower Matrix helps me prioritize my tasks based on their importance and urgency so I can focus on the most critical ones first. Waking up earlier gives me extra time in the morning to plan out my day, meditate or exercise before starting work.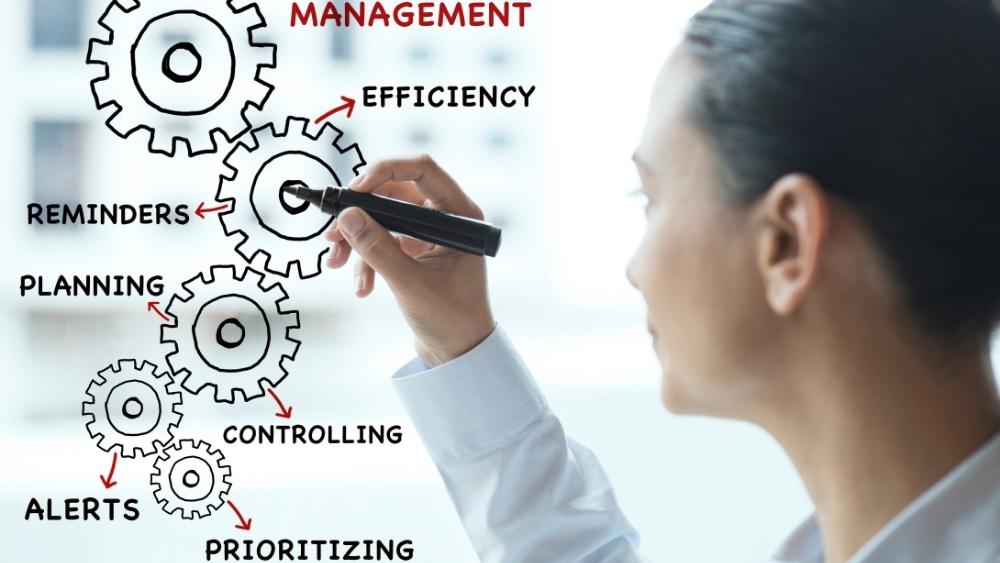 Additionally, breaking down larger goals into smaller actionable steps and setting realistic deadlines helps me stay motivated and focused on achieving them gradually. Also, tracking progress regularly allows me to evaluate what works well or needs improvement along this process toward meeting the ultimate goal.
In conclusion, applying effective time management techniques such as those mentioned above has helped improve my personal productivity levels significantly over time while maintaining a work-life balance aligned with core values and principles of success at different stages of life's endeavors.
7. Action Planning
Action planning is a key element in goal-setting exercises that can help us create meaningful and achievable objectives. It involves breaking down our ultimate goal into actionable steps or tasks, assigning deadlines and resources to each task, and monitoring progress toward the desired outcome.
An important aspect of action planning is making sure each step is realistic and achievable based on available resources and capabilities. By creating a structured plan, you can easily track your progress toward achieving your goals while staying motivated throughout the process.
8. Accountability Partners
One of the most effective ways to ensure that you stick to your plans and achieve your goals is by finding an accountability partner. This can be a friend, family member, or even a professional coach who will hold you accountable for taking action toward achieving your goals.
Working with an accountability partner helps keep you motivated, focused, and on track. You'll have someone to share progress updates with, discuss obstacles that may come up, and provide ongoing support and encouragement when things get tough.
For instance, imagine setting up wellness accountability partners to set exercise goals with positive outcomes such as weight loss or toning the body while engaging in activities such as hiking or yoga, which aligns with their core principles.
9. Gratitude Journaling
Gratitude journaling is one of the most effective goal-setting exercises that I have come across in my personal and professional life. Simply put, it involves writing down things that you are grateful for on a daily basis.
Personally, I have found that expressing gratitude for even the smallest of things can drastically improve my overall outlook on life. Whether it's having a warm bed to sleep in or simply enjoying a cup of coffee in the morning, taking time to acknowledge these moments helps me stay focused on what truly matters.
10. Vision Boarding
One of the most powerful exercises for goal setting is creating a vision board. It's a fun and creative way to not only visualize your goals but also manifest them into reality.
To make a vision board, start by collecting images, quotes, and symbols that represent your ultimate goal or desired outcome. Then arrange them on a piece of paper or board in a way that inspires you every time you look at it.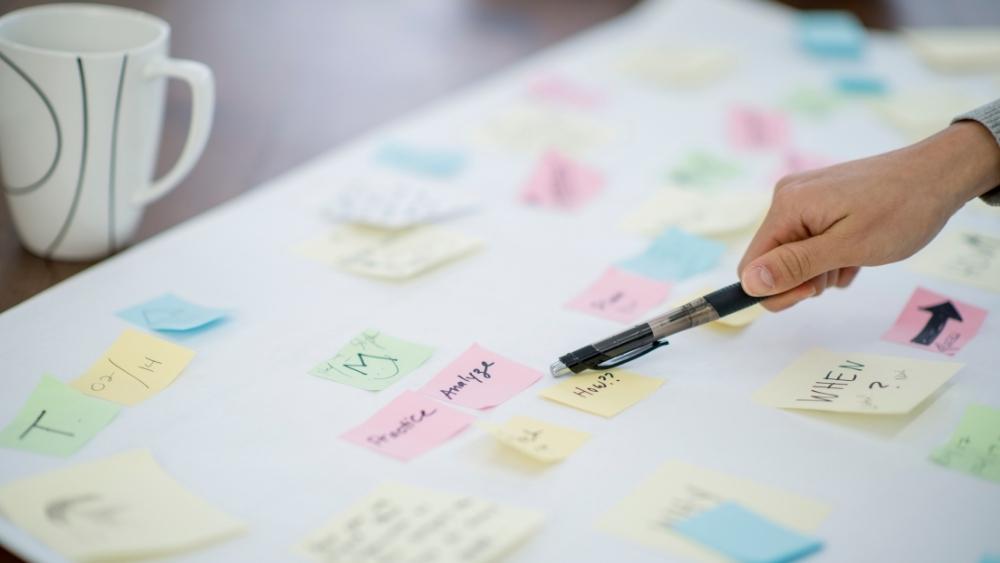 The key to successful vision boarding is being very clear on why this goal matters to you personally. Make sure each image represents something meaningful and aligns with your core values.
By focusing on what truly matters to you and regularly looking at your vision board, you're reminding yourself of what's important, which can help motivate and inspire action towards achieving these goals.
11. Self-Reflection
Self-reflection is an essential component of any goal-setting exercise. It's a way to look inward and identify the strengths and weaknesses that may impact our ability to achieve our goals.
One way I like to practice self-reflection is by journaling about my thoughts and emotions related to my personal goals. This helps me clarify my values and priorities while also identifying areas where I need improvement.
For example, if I want to improve my time management skills, I might reflect on times when I procrastinated or wasted time during the day.
12. Power List
One of the best goal-setting exercises that have helped me in achieving my personal and professional goals is the Power List. It involves writing down five critical tasks or actions I need to take daily towards my ultimate goal on a piece of paper every day.
The Power List technique is recommended for its practicality, simplicity, and effectiveness. Many successful people attest to its efficacy in boosting productivity and keeping them accountable for their daily activities.
How To Incorporate Goal-Setting Exercises Into Your Routine
To incorporate goal-setting exercises into your routine, you should first identify your personal goals and choose exercises that align with them, set a schedule to track progress using a goal journal, and actively implement the necessary actions to achieve those goals.
Identify Your Goals
One of the most crucial steps in goal setting is identifying your goals. This may seem obvious, but it can be challenging to pinpoint exactly what you want to achieve. Start by asking yourself some simple questions such as, "What do I want to accomplish?" or "What area of my life would I like to improve?".
Once you have a list of your personal goals, group them into categories such as career, health, relationships, and personal development. Look for patterns within each category and identify which ones are most important to you.
Consider these core values while choosing an ultimate goal that aligns with your passions and purpose in life. Remember that effective goal setting involves creating realistic and achievable goals based on previous achievements rather than pie-in-the-sky dreams.
Setting clear and challenging goals within your capabilities is crucial for effective goal setting.
Choose Exercises That Align With Your Goals
To ensure that you achieve your goals, it's essential to select exercises that align with them. Here are some tips to help you do just that:
Identify Your Goals: The first step is to know precisely what you want to achieve. Be specific and make sure they are realistic, achievable, and time-bound.
Determine Your Core Values: Consider your beliefs and values when selecting exercises that align with your goals. Make sure they support your personal or professional aspirations.
Choose Relevant Exercises: Look for goal-setting exercises that relate to your specific objectives. For instance, if you want to be more organized, try the Prioritization Matrix exercise.
Consider Your Learning Style: Everyone learns differently; thus, it's essential to choose an exercise that suits your learning style. If you're a visual learner, visualization exercises could work for you.
Mix It Up: Don't rely on one type of exercise; mix it up to keep things interesting and appealing.
Modify as Needed: Don't be afraid to adapt or tweak the exercises until they fit your needs and preferences.
Remember that the best way to achieve success is through consistent and persistent effort in pursuit of your goals!
Set A Schedule And Track Progress
To ensure that you are making progress toward achieving your goals, it's essential to set a schedule and track your progress. By setting aside specific times to work on each goal, you'll be able to manage your time more effectively and stay on track.
One way to do this is by using a training diary or journal, where you can record your daily habits and mini-goals. For example, if one of your ultimate health and fitness goals is to run a 5K race within six months, break down the goal into small, achievable mini-goals such as running for 10 minutes without stopping or adding an extra minute every day until reaching 30 minutes in total.
Then use the journal or app (like Strava) to monitor how often you are sticking with these mini-goals per week/month until eventually reaching the main outcome – running for a 5k distance within six months.
Use A Goal Journal
One of the best ways to track your progress toward achieving your personal goals is by using a goal journal. Writing down your goals and tracking your progress can help you stay focused, accountable, and motivated.
A goal journal can be as simple or as detailed as you'd like it to be.
In my own experience, keeping a daily log of my accomplishments has been helpful in motivating me to stay on course toward achieving my desired outcomes. By taking some time each day to reflect on what I have accomplished and identify areas that need improvement, I feel more connected with myself and what I'm trying to achieve.
FAQs:
1. What are some examples of goal-setting exercises?
There are several goal-setting exercises to choose from, including creating a vision board, conducting a SWOT analysis, or identifying SMART goals for your personal or professional life.
2. How can I stay motivated and accountable when working towards my goals?
To stay motivated, it's important to regularly track progress and celebrate small wins along the way. Additionally, consider enlisting an accountability partner who can help keep you on track and provide support as needed.
3. Can these goal-setting exercises be applied to any area of life?
Yes! The beauty of these exercises is that they can be tailored to fit any area of your life, whether it's career-related, health and wellness-focused, or focused on personal growth and development.
4. Is it better to focus on short-term or long-term goals when using these exercises?
It's important to strike a balance between the two types of goals as both have their benefits. Short-term goals help build momentum and set achievable benchmarks, while long-term goals provide direction and vision for the future. It all depends on what works best for you!
Conclusion
Incorporating goal-setting exercises into your daily routine can have an immense impact on your personal and professional growth. The 12 best goal-setting exercises outlined in this article provide practical tools that will help you set, track, and achieve your ultimate goals.
By using these exercises, you will become more focused and motivated to take the necessary actions toward achieving success. Remember to identify your goals, choose exercises that align with them, use a journal to track progress, and celebrate each step achieved along the way.
I wish you the best! Fabian.
Share with your Friends: