How Mindfulness Changes The Brain: Rewiring For Resilience
Hello there! Are you ready to embark on a life-changing journey towards mindfulness, resilience, and overall mental well-being? If so, you've come to the right place! In this blog post, we'll explore how mindfulness can change your brain and improve your mental health. We'll dive into the science behind mindfulness, its effects on the brain, and the benefits it has on our mental health. Finally, we'll discuss practical ways to incorporate mindfulness into your daily life. So, let's get started!
Mindfulness is the practice of being fully present in the moment, without judgment, and with an open and curious attitude. It's about paying attention to what's happening within and around us, moment by moment. It can be as simple as taking a few deep breaths or as involved as a dedicated meditation practice. The best part? Research has shown that practicing mindfulness can significantly impact our brain's structure and function, leading to increased resilience and overall mental health.
The Science Behind Mindfulness and the Brain
The science behind mindfulness is fascinating, and it involves the brain's ability to change, or neuroplasticity, and the role of meditation in mindfulness practice. Let's dive deeper into these two key aspects.
Neuroplasticity: The Brain's Ability to Change
Neuroplasticity is a remarkable feature of the human brain. It refers to the brain's ability to reorganize, adapt, and change throughout our lifetime. This means that our experiences, thoughts, and behaviors have the power to shape our brain's structure and function. Isn't that amazing?
Scientists have discovered that mindfulness practice can significantly influence neuroplasticity, leading to lasting changes in the brain. These changes can result in improved cognitive abilities, emotional regulation, and overall mental well-being.
By practicing mindfulness, we can harness the power of neuroplasticity and alter our brain structure and function to enhance our cognitive abilities, emotional regulation, and mental well-being.
The Role of Meditation in Mindfulness Practice
Meditation is a powerful tool in the practice of mindfulness. It involves focused attention and non-judgmental awareness of our thoughts, feelings, and sensations. By meditating regularly, we can train our brains to be more present, attentive, and compassionate.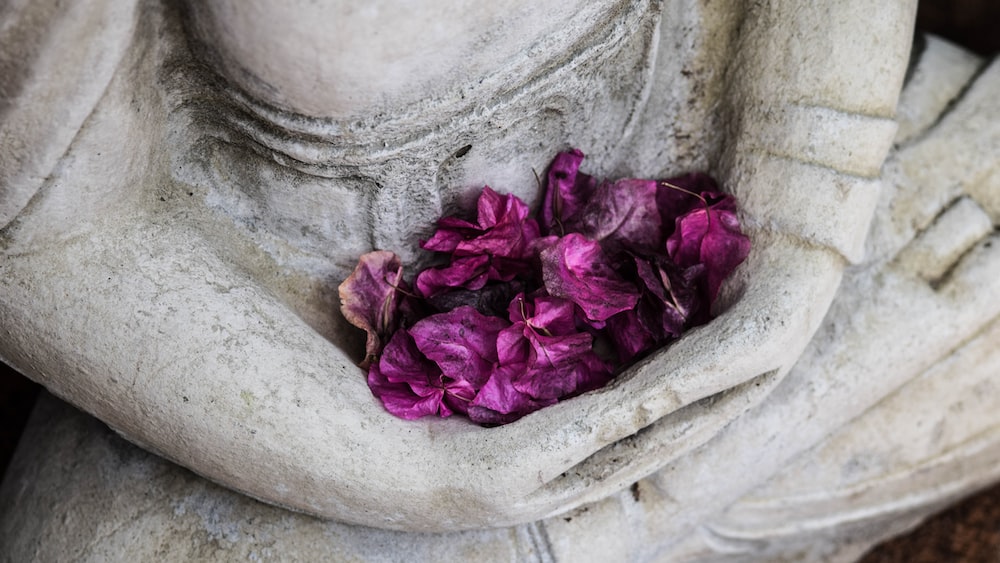 Research has shown that meditation can lead to changes in the brain's structure and function, particularly in regions associated with attention, emotion regulation, and self-awareness. These changes can have a profound impact on our mental health, resilience, and overall well-being.
Key Areas of the Brain Affected by Mindfulness
Mindfulness practice has been shown to affect several key areas of the brain, including the prefrontal cortex, amygdala, hippocampus, and insula. These areas play a crucial role in various cognitive and emotional processes. Let's explore how mindfulness can impact these brain regions.
The Prefrontal Cortex: Enhancing Focus and Decision-Making
The prefrontal cortex is responsible for executive functions such as planning, decision-making, and attention. Research has shown that mindfulness practice can increase the thickness and activity of the prefrontal cortex, leading to improved focus, problem-solving, and decision-making.
One study found that after just eight weeks of mindfulness training, participants experienced greater activation in the prefrontal cortex during tasks requiring focus and attention. This suggests that mindfulness can help us become more focused and efficient in our daily lives.
The Amygdala: Regulating Emotions and Stress Response
The amygdala is a small, almond-shaped structure responsible for processing emotions and generating our stress response. Through mindfulness practice, we can reduce the size and reactivity of the amygdala, leading to better emotional regulation and stress management.
Numerous studies have shown that mindfulness can decrease amygdala activation during emotional processing, resulting in reduced feelings of anxiety, stress, and fear. This suggests that mindfulness can help us become more resilient and better equipped to handle life's challenges.
The Hippocampus: Boosting Memory and Learning
The hippocampus plays a crucial role in memory formation and learning. Research has shown that mindfulness practices can increase the volume and connectivity of the hippocampus, leading to improvements in memory and learning abilities.
In one study, participants who underwent an eight-week mindfulness program demonstrated significant increases in hippocampal gray matter density compared to a control group. This suggests that mindfulness can help us retain information more effectively and enhance our learning capabilities.
The Insula: Increasing Self-Awareness and Empathy
The insula is involved in interoception, or the ability to sense and interpret internal bodily signals. It's also linked to empathy and understanding others' emotions. Mindfulness practices can increase the activation and connectivity of the insula, leading to enhanced self-awareness and empathy.
Research has shown that experienced meditators exhibit higher insula activation during tasks that require interoceptive awareness. This suggests that mindfulness can help us become more in tune with our bodies and emotions, as well as foster compassion and understanding towards others.
The Benefits of Mindfulness on Mental Health
Mindfulness has gained substantial attention in recent years as an effective approach to improving mental health. With its roots in ancient practices, this powerful tool has the potential to transform our lives, helping us navigate the ever-changing landscape of our minds. Let's dive into some of its remarkable benefits.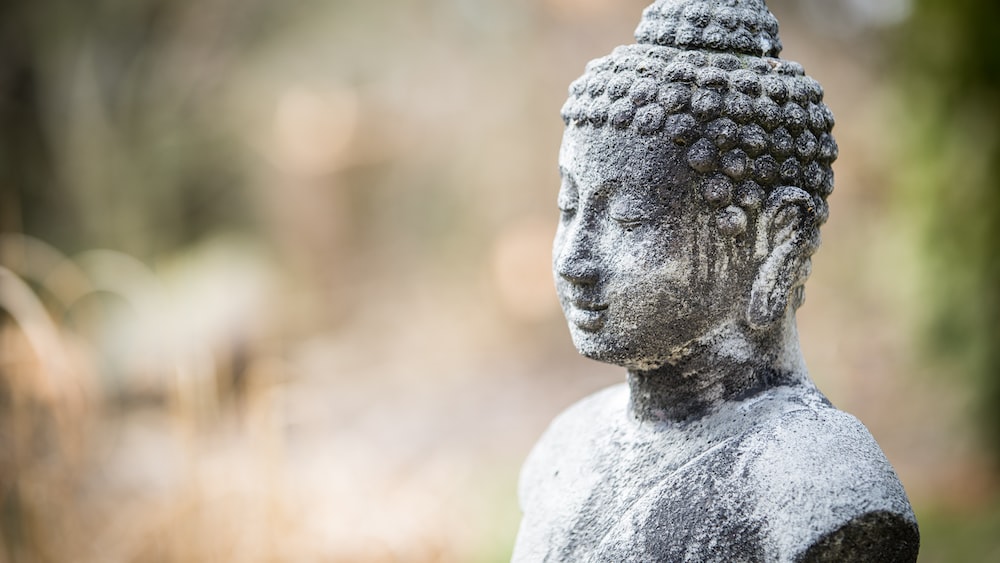 Reducing Anxiety and Depression
Anxiety and depression are two of the most prevalent mental health issues in today's fast-paced world. Mindfulness offers a natural and effective way to address these challenges. Research has shown that mindfulness-based interventions, such as mindfulness-based cognitive therapy (MBCT), can significantly reduce the symptoms of anxiety and depression.
Moreover, practicing mindfulness helps us develop a non-judgmental awareness of our thoughts and emotions, allowing us to recognize negative thought patterns and break free from the cycle of rumination that often fuels these disorders. By cultivating an accepting and compassionate relationship with our inner experiences, we can better manage and alleviate the debilitating effects of anxiety and depression.
Improving Attention and Concentration
In today's world of constant distractions, maintaining focus and concentration can be a struggle. However, mindfulness offers a solution to this problem. By training our minds to be present and fully engaged in the task at hand, we can improve our attention and concentration.
Regular mindfulness practice has been shown to enhance cognitive functions, including attention, working memory, and cognitive flexibility. As we strengthen our ability to stay focused and present, we become more efficient and effective in our daily tasks, ultimately leading to increased productivity and success.
Cultivating Emotional Resilience
Life is full of ups and downs, and our ability to navigate these emotional rollercoasters is crucial to our well-being. Mindfulness helps us cultivate emotional resilience, enabling us to bounce back from adversities and maintain a balanced state of mind.
By becoming more aware of our emotional experiences and recognizing that they are temporary and ever-changing, we can develop a greater sense of equanimity and inner strength. Additionally, mindfulness allows us to create a space between our emotions and our reactions, empowering us to respond to challenging situations with clarity, wisdom, and compassion.
By practicing mindfulness, you can cultivate emotional resilience, respond to challenges with clarity and wisdom, and maintain a balanced state of mind.
Supporting Addiction Recovery
Addiction recovery is a complex and challenging journey, but mindfulness can play a significant role in supporting individuals through this process. By cultivating present-moment awareness and learning to observe cravings and urges without judgment, individuals can develop healthier coping strategies and break the cycle of addiction.
Furthermore, mindfulness can help address the underlying causes of addiction, such as emotional pain, trauma, or unresolved issues. By fostering self-compassion and acceptance, individuals can heal and grow, ultimately leading to lasting recovery and improved overall well-being.
How to Incorporate Mindfulness into Daily Life
Incorporating mindfulness into your daily routine doesn't have to be complicated or time-consuming. With a few simple practices, you can begin reaping the benefits of this transformative approach to mental health and well-being.
Mindful Breathing Techniques
One of the most accessible and effective mindfulness practices is mindful breathing. This technique involves focusing your attention on your breath as it flows in and out of your body. By anchoring your attention on this natural process, you can cultivate a sense of calm and presence.
Start by finding a comfortable seated position and gently close your eyes.
Take a few deep breaths, inhaling through your nose and exhaling through your mouth.
Allow your breath to return to its natural rhythm and simply observe it without trying to change or control it.
If your mind wanders, gently bring your focus back to your breath.
Practice this technique for a few minutes each day, gradually increasing the duration as you become more comfortable with the practice.
Body Scan Meditation
Body scan meditation is another powerful mindfulness practice that can help you develop greater self-awareness and presence. This technique involves systematically bringing your attention to different parts of your body, cultivating an attitude of curiosity and non-judgmental awareness.
Begin by lying down in a comfortable position, with your eyes closed. Start at the top of your head and gradually work your way down through your body, paying attention to any sensations, tension, or discomfort you may experience. As you do this, remember to maintain an attitude of curiosity and acceptance, acknowledging your body's sensations without judgment or resistance.
Mindful Eating Practices
Have you ever scarfed down a meal, only to realize you barely remember what it tasted like? Mindful eating is a powerful way to reconnect with the experience of eating, savoring each bite, and being fully present during mealtimes. It can help you develop a healthier relationship with food, reduce overeating, and increase enjoyment.
To practice mindful eating, start by slowing down and paying attention to the sensations, flavors, and textures of each bite. Turn off distractions like the TV or smartphone and focus on the experience of eating. As you eat, express gratitude for the food and the effort that went into preparing it. By engaging in these practices, you can transform your relationship with food and experience the joy of truly savoring each meal.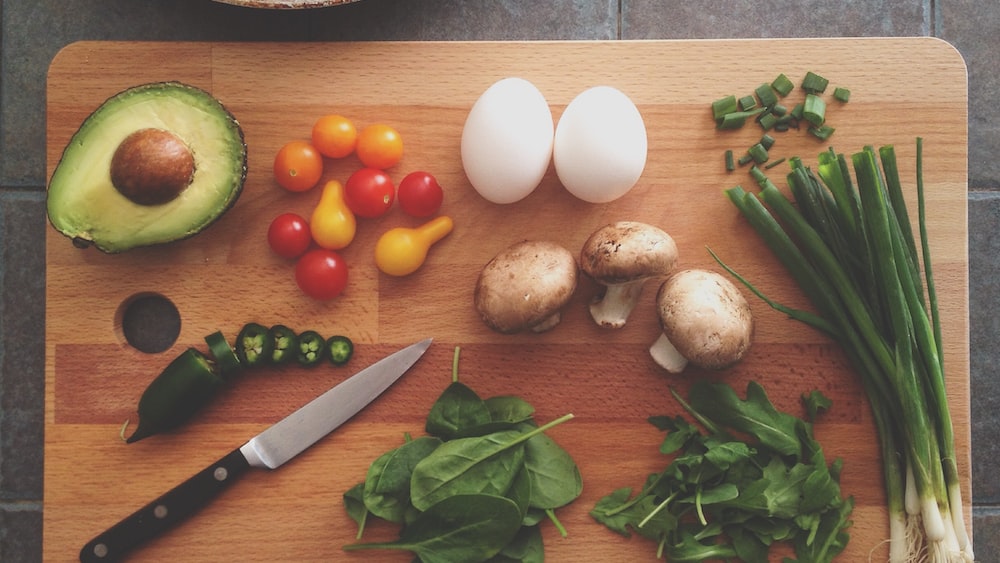 Incorporating Mindfulness in Work and Relationships
Incorporating mindfulness in work and relationships can lead to improved focus, communication, and emotional intelligence. Start by taking a few moments each day to connect with your breath and ground yourself in the present moment. This can be particularly helpful before entering into potentially stressful situations or difficult conversations.
Practicing active listening in your relationships is another powerful way to bring mindfulness to your interactions. This means fully engaging with the speaker, resisting the urge to interrupt or plan your response, and asking open-ended questions to demonstrate genuine curiosity and interest. By doing so, you'll foster deeper connections and improve your ability to navigate challenging conversations with grace.
FAQs
1. How long does it take for mindfulness to change the brain?
The time it takes for mindfulness to change the brain varies for each individual, but research suggests that measurable changes can occur within just a few weeks of regular practice. However, the key to lasting change is consistent, long-term practice.
2. Can mindfulness practice reverse the effects of stress on the brain?
Mindfulness practice can indeed help reverse the effects of stress on the brain. Studies have shown that practicing mindfulness can reduce the size of the amygdala, which is responsible for the stress response, and increase gray matter density in areas associated with emotional regulation, self-awareness, and empathy.
3. Is mindfulness suitable for everyone, including children and the elderly?
Yes, mindfulness is suitable for everyone, regardless of age. In fact, research has shown that mindfulness practices can have numerous benefits for children, such as increased focus, reduced anxiety, and improved emotional regulation. Similarly, the elderly can benefit from improved cognitive function, decreased stress, and enhanced well-being through mindfulness practice.
4. How much time should I dedicate to mindfulness practice daily for optimal results?
The amount of time you should dedicate to mindfulness practice daily depends on your personal preference and schedule. However, as little as 10-20 minutes per day can yield significant benefits. Consistency is key, so find a routine that works for you and stick with it.
Conclusion
Mindfulness has the power to rewire our brains for resilience and bring about profound changes in our mental health and well-being. By understanding the science behind mindfulness and incorporating practices such as meditation, mindful eating, and integrating mindfulness into our work and relationships, we can unlock a wealth of benefits.
Remember, the key to lasting change is consistent, long-term practice. So, why not give mindfulness a try and experience the transformative effects it can have on your life? With dedication and persistence, you can cultivate a more resilient, focused, and emotionally intelligent version of yourself. Embrace the journey of self-growth and start rewiring your brain for resilience today!
I wish you the best! Fabian.
Share with your Friends: