Achieve Dreams With Goal Inspiration: 10 Life-Changing Ideas
Are you ready to take control of your life and carve a path towards success and happiness? Setting goals is the first step in making your dreams a reality. In this blog post, we will dive into 50 goal inspiration ideas that can help transform different aspects of your life – from personal development and career, to health, finance, and even adventure.
We'll discuss the importance of setting goals, strategies for achieving them, and the multitude of benefits they bring along.
Key Takeaways
Setting clear and achievable goals is crucial for achieving success and happiness in life. There are different types of goals to consider, such as personal development, career, health and wellness, financial, adventure and travel.
To achieve your goals, it's important to create a step-by-step plan with realistic deadlines. Prioritizing tasks based on importance can help you avoid feeling overwhelmed.
Celebrating progress and achievements is essential for staying motivated. Seeking guidance when needed can also be beneficial in overcoming challenges along the way. Remember that small steps taken consistently over time can lead to big results when it comes to personal growth and success.
The Importance Of Setting Goals
Setting goals is crucial for achieving success and happiness in life; it helps you to focus on what really matters, prioritize your actions, and track progress towards achieving your objectives.
Goal-setting enhances focus and productivity by providing clear direction and purpose, allowing us to prioritize time and resources effectively for continuous self-improvement and growth.
Understanding Why Goal-setting Is Crucial
Goal-setting plays a vital role in our journey towards self-improvement and growth. By setting clear, achievable objectives, we provide ourselves with direction and purpose, which keeps us motivated to continuously progress in life.
One reason why goal-setting is so crucial lies in its ability to improve focus and boost productivity. When you have specific targets that you're working towards, you can prioritize your time more effectively and allocate resources accordingly.
For example, if one of your goals is to learn a new language within six months, this gives you an idea of the level of commitment needed each day or week for success. Your efforts are then concentrated on pushing yourself forward rather than being scattered across various tasks or interests with no clear end result.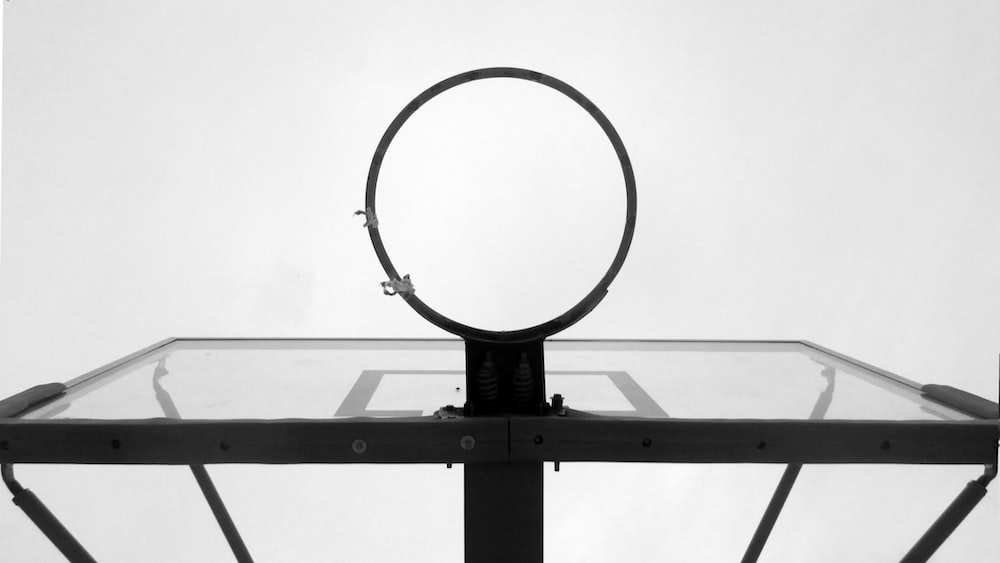 Types Of Goals To Consider
There are different types of goals to consider when looking for personal growth and self-improvement. Here are some examples:
Short-term goals: These are goals that can be achieved within a few days, weeks, or months. Examples include learning a new skill, reading a book, or organizing your living space.
Long-term goals: These are goals that can take years to achieve but can have a significant impact on your life. Examples include starting a business, buying a house, or achieving financial independence.
Career goals: These are goals that focus on your professional development and advancement. Examples include getting promoted to a higher position, switching careers, or acquiring new skills to enhance your marketability.
Health and wellness goals: These are goals that focus on improving your physical and mental well-being. Examples include losing weight, exercising regularly, practicing meditation or yoga, and reducing stress levels.
Financial goals: These are goals that focus on improving your financial stability and security. Examples include saving money for retirement, paying off debt, investing in stocks or real estate, or starting a business.
Travel and adventure goals: These are goals that focus on exploring the world and having new experiences. Examples include traveling to new countries, learning a new language abroad, or trying out extreme sports activities like skydiving or bungee jumping.
Relationship goals: These are goals that focus on improving your relationships with family members, friends, or romantic partners. Examples include spending more quality time with loved ones, communicating better with them, resolving conflicts amicably, or finding new meaningful relationships.
Personal development goals: These are focused on developing yourself as an individual and enhancing your personal growth potential through activities such as attending seminars and workshops related to personal development topics like confidence-building skills or communication techniques.
Spiritual Goals – People who believe in spiritualism set this type of goal which may include attending religious events, reading spiritual texts, practicing meditation or praying regularly.
Educational Goals – These types of goals focus on improving and expanding your knowledge base by learning new skills, studying further, completing courses that will result in a degree or certification.
Achieving these goals can help you become more focused, motivated and fulfilled in life.
50 Goal Inspiration Ideas To Achieve Success
In this section, we provide 50 inspiring goal ideas to help you achieve success in various aspects of your life; from personal development and career goals to health and wellness objectives.
Set SMART goals: Specific, Measurable, Achievable, Realistic, and Time-bound.
Break down goals into smaller milestones.
Find a mentor or accountability partner.
Write down your goals and review them daily.
Visualize yourself achieving your goals.
Create a vision board.
Set a deadline for each goal.
Prioritize your goals.
Develop a step-by-step plan.
Learn from successful people in your field.
Create a daily routine that supports your goals.
Practice positive affirmations.
Use goal-tracking apps or tools.
Celebrate small victories.
Learn from failures and setbacks.
Develop a growth mindset.
Read books on goal-setting and achievement.
Attend workshops and seminars.
Network with like-minded individuals.
Focus on one goal at a time.
Implement time management techniques.
Develop discipline and self-control.
Set aside time for reflection and self-assessment.
Practice gratitude and mindfulness.
Create a supportive environment.
Surround yourself with positive influences.
Develop resilience and perseverance.
Maintain a healthy work-life balance.
Find inspiration in quotes or motivational stories.
Engage in continuous learning and professional development.
Set personal goals in addition to career goals.
Cultivate your passions and hobbies.
Practice effective communication skills.
Develop strong problem-solving abilities.
Keep a journal to track your progress and insights.
Find ways to stay motivated and inspired.
Focus on your strengths and leverage them.
Develop emotional intelligence.
Cultivate a healthy lifestyle.
Prioritize self-care and mental well-being.
Set boundaries and learn to say no.
Embrace change and adaptability.
Learn from criticism and feedback.
Develop a strong personal brand.
Seek opportunities to challenge yourself.
Commit to lifelong learning.
Find ways to give back and help others.
Develop a strong sense of purpose.
Embrace your uniqueness and authenticity.
Believe in yourself and your ability to achieve success.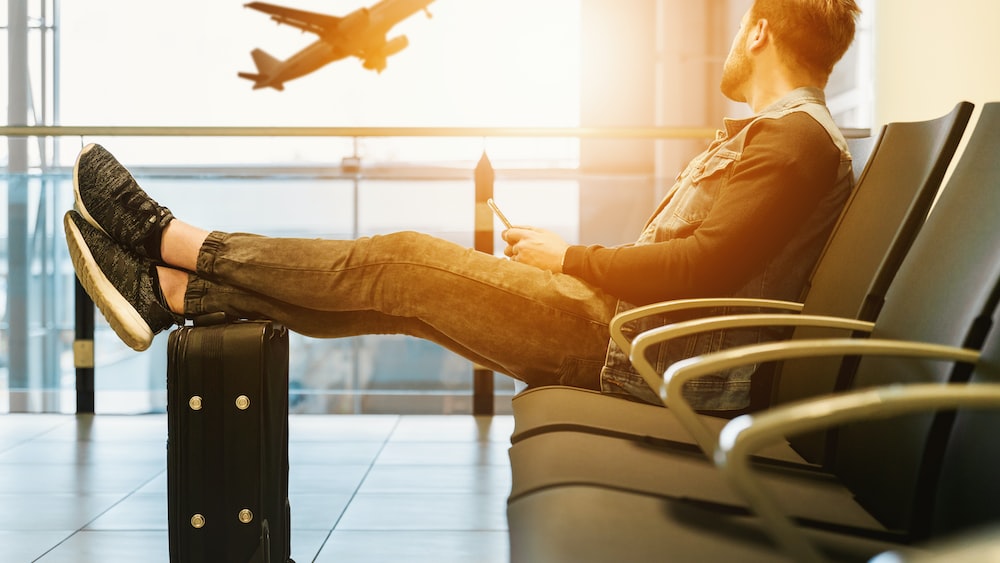 Strategies For Achieving Your Goals
To succeed in achieving your goals, it's important to create a step-by-step plan, stay accountable and motivated, overcome obstacles and challenges, celebrate progress and achievements, seek support and guidance.
Creating A Step-by-step Plan
One of the keys to achieving your goals is creating a step-by-step plan. Here are some tips:
Start with a clear objective. Define what you want to achieve and why it's important to you.
Break down your goal into smaller, manageable steps. Identify specific action items that will move you closer to your objective.
Set realistic deadlines for each step. This will help you stay on track and ensure that you're making progress.
Prioritize your tasks and focus on the most important ones first. This will help you avoid feeling overwhelmed or discouraged.
Create a timeline or schedule that outlines when you'll complete each step. This will help you stay organized and accountable.
Monitor your progress regularly. Check in on yourself to see how you're doing, and make adjustments as needed.
Stay motivated by celebrating your successes along the way. Acknowledge your progress, no matter how small, and use it as fuel to keep going.
Remember, creating a step-by-step plan may take some time and effort upfront, but it will ultimately make achieving your goals feel more manageable and achievable.
Staying Accountable And Motivated
Staying accountable and motivated is crucial for achieving your goals. One way to do this is by creating a support system of friends, family, or colleagues who can hold you accountable and provide encouragement along the way.
You can also set up regular check-ins with yourself to track your progress and adjust your plan as needed. When you reach milestones or make significant progress toward your goals, take time to celebrate those achievements and reflect on how far you've come.
Remember that setbacks are inevitable, so focus on learning from them instead of getting discouraged.
Overcoming Obstacles And Challenges
One common challenge when it comes to achieving goals is facing obstacles and setbacks. But don't let them discourage you! Remember that every obstacle presents an opportunity for growth and learning.
When encountering a roadblock, take a step back and assess the situation.
It's also important to maintain a positive mindset during these times. A growth mindset allows you to view failures as opportunities for improvement rather than fixed limitations.
Plus, celebrating small wins along the way can help keep your motivation levels high.
Celebrating progress in achieving goals keeps us motivated, and can involve reflecting on personal growth, rewarding milestones, and sharing achievements with supportive individuals.
Celebrating Progress And Achievements
When we set goals, it's important to recognize and celebrate when we make progress or achieve them. This helps to keep us motivated and encourages us to continue working towards our objectives.
One way to celebrate your progress is by reflecting on how far you've come since setting the goal. Take note of any obstacles or challenges that you overcame along the way.
You could also reward yourself for achieving milestones or completing tasks related to your goal.
Another idea is to share your achievements with others who support you in your journey towards success. This can include friends, family members, mentors, coaches, or colleagues who have been cheering you on from the sidelines.
Remember that celebrating progress doesn't mean stopping altogether – it simply means acknowledging how far you've come while continuing forward with new momentum towards reaching your ultimate objectives.
Seeking Support And Guidance
As you work towards achieving your goals, it's essential to recognize that seeking support and guidance can make a significant difference. No matter how self-sufficient you may be, having a mentor or accountability partner can help keep you on track and provide valuable insight from their own experiences.
Additionally, joining a community of like-minded individuals who are working towards similar goals can provide motivation and inspiration when progress feels slow.
For example, if one of your personal development goals is to become more confident in public speaking, finding a mentor who has experience in that area can give you tips and tricks for success.
Similarly, joining a public speaking club or attending workshops focused on improving communication skills can provide an opportunity to practice and receive feedback from others.
Benefits Of Setting And Achieving Goals
Setting and achieving goals can have many benefits, including increased motivation and focus, a greater sense of self-confidence and fulfillment, personal growth and development, positive impact on relationships, and improved financial stability.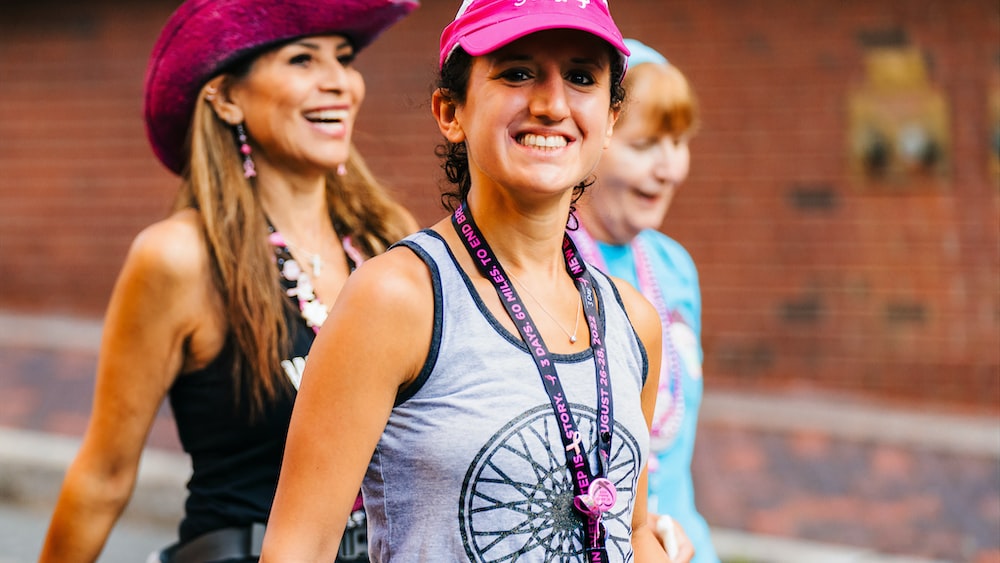 Increased Motivation And Focus
When you set goals for yourself, it can be easy to lose motivation and focus along the way. However, achieving goals can provide a sense of fulfillment that keeps us moving forward towards our dreams.
By setting small milestones and taking steps towards our objectives every day, we increase our motivation and productivity. For example, if your goal is to learn a new language, committing just 10 minutes each day to practice will help create momentum over time.
When we have a clear direction in mind, it's easier to maintain focus on what matters most. That's why setting achievable targets helps us stay on track towards success both personally and professionally.
It also helps with prioritizing tasks so we don't get bogged down by distractions or unnecessary work that doesn't align with our goals.
Greater Sense Of Self-confidence And Fulfillment
By setting and achieving goals, you can gain a greater sense of self-confidence and fulfillment in your life. Accomplishing even small goals can boost your self-esteem and give you the motivation to tackle bigger challenges.
Research shows that people who set challenging but achievable goals are happier and have higher levels of satisfaction than those who do not set any goals at all. When you feel confident about what you want to achieve, it's easier to stay motivated and focused on the path towards success.
Personal Growth And Development
When it comes to self-improvement, personal growth and development are two key factors that can help you achieve success in life. Personal growth involves identifying your strengths and weaknesses, setting goals for improvement, and taking action towards achieving those goals.
Once you have identified areas of improvement, it's time to focus on developing yourself in those areas. This is where personal development comes into play. Examples of personal development include learning new skills, improving your communication abilities, and cultivating positive habits like gratitude or meditation.
By committing to ongoing personal growth and development, you'll create a strong foundation for success both personally and professionally.
Positive Impact On Relationships
When we set meaningful goals, it not only benefits ourselves but also those around us. By improving aspects of our lives such as communication skills, empathy, and patience, we can positively impact our relationships with others.
In addition to personal growth goals benefiting relationships with family and friends, they can also improve professional connections. Networking events or joining organizations related to your career aspirations are ways to meet like-minded individuals who may become valuable contacts in the future.
Improved Financial Stability
Improving your financial stability is an important goal that can help you achieve success and happiness in life. Setting financial goals like creating a budget, paying off debt, or saving for retirement can help build a stronger foundation for your future.
There are several strategies you can use to improve your financial stability. These include seeking out professional advice from a financial planner or advisor, setting realistic goals and timelines for paying off debt or building savings, tracking your spending habits to identify areas where you can cut back, and investing in assets that will grow over time.
FAQs:
1. What are some examples of achievable goals for personal success?
Some examples of achievable goals for personal success include learning a new skill, improving physical health or fitness, setting financial targets, building stronger relationships with loved ones and volunteering in the community.
2. How can I stay motivated to achieve my goals?
Staying motivated is important when working towards achieving your goals. Some ways to remain focused and driven include breaking larger goals into smaller milestones, visualizing your progress and celebrating achievements along the way. Additionally, seeking support from family or friends can help provide encouragement and accountability.
3. Why is it important to set goals in life?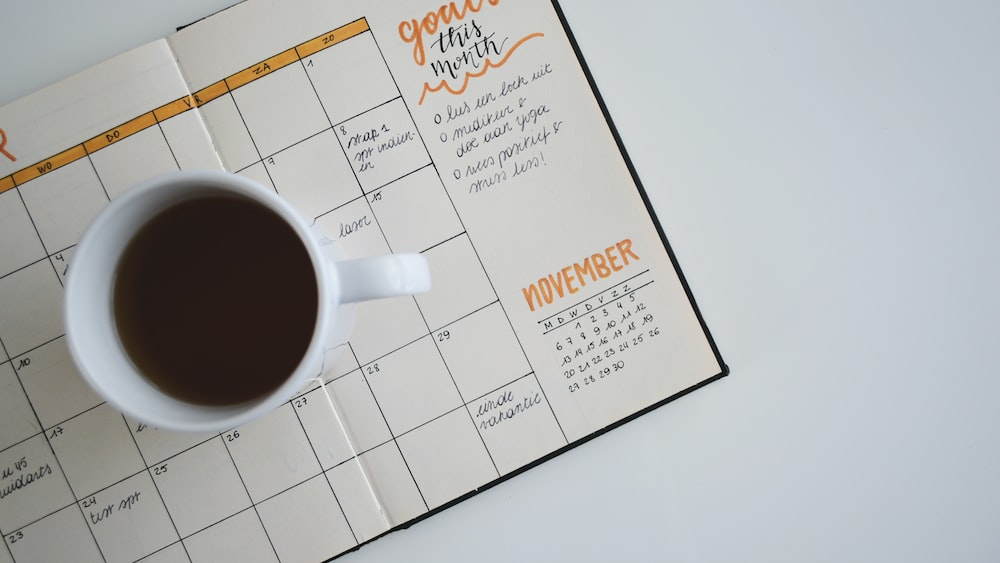 Setting specific and attainable goals can help individuals focus their energy on what truly matters most in their lives while providing a sense of purpose and direction. Goals also allow people to track progress toward self-improvement while helping them maintain motivation during challenging times.
4. How can I prioritize my many different life-goals effectively?
Prioritizing your life-goals involves evaluating what's most important overall so that you do not overstretch yourself and lead towards burnout e.g., determining which dreams should be tackled first based upon urgency/importance – then work through each one methodically by creating actionable steps that enable you reach those objectives within reasonable timeframes while taking other commitments such as work/family into account as well since balance is crucial for long-term fulfillment
Conclusion: Taking Action To Achieve Your Goals And Find Success In Life
In conclusion, setting goals is crucial for achieving success and happiness in life. With 50 goal inspiration ideas to choose from, you can start building the future you want today.
Keep a journal to record your progress and celebrate your achievements along the way. Remember to stay motivated, overcome challenges, and seek guidance when needed.
With a growth mindset and these strategies in place, success is within reach. Start prioritizing personal development goals such as attending events or defining core values to set a foundation for success.
I wish you the best! Fabian.
Share with your Friends: