Breaking Free: Overcoming Limiting Beliefs to Achieve Success
Do you ever find yourself feeling stuck and limiting your potential? Self-limiting beliefs can be one of the toughest obstacles to overcome when trying to achieve goals. They hold us back from opportunities, paralyze our actions, and stop us from leading our lives in the direction we want them to go.
Luckily, that doesn't have to be the case because there are always steps we can take toward freeing ourselves from these debilitating thoughts. Overcoming limiting beliefs is the first step toward a fulfilling life.
In this blog post, I'm exploring some of those practical strategies for shifting our mindsets and breaking through those self-imposed limitations once and for all!
What Are Limiting Beliefs?
Limiting beliefs is a set of negative thoughts and ideas we carry, usually without realizing it. They shape our behavior and actions and can profoundly affect the quality of our lives. Limiting beliefs can be based on fear, anxiety, or negative experiences from the past, but whatever their origin, they prevent us from living our lives to the fullest.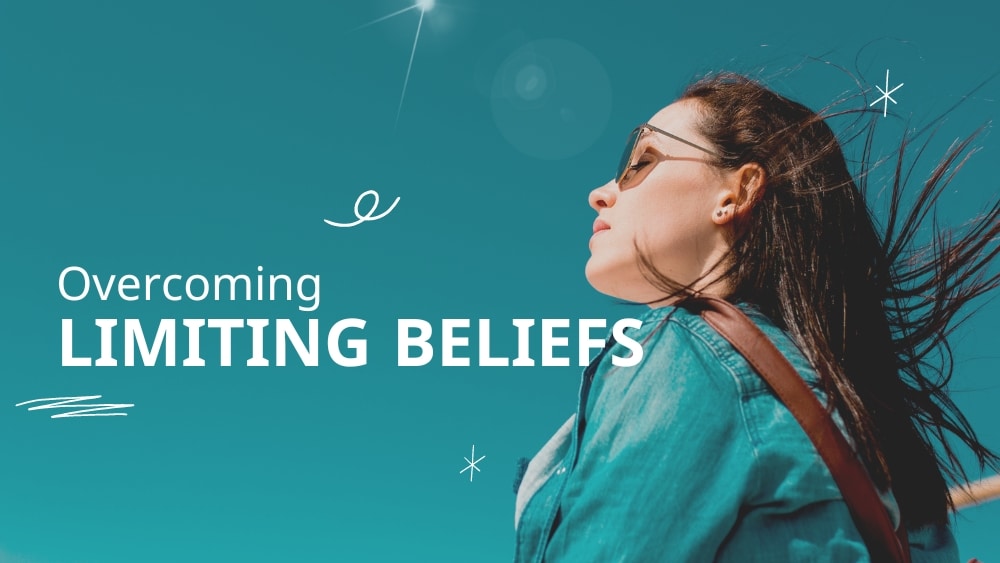 To overcome limiting beliefs, it's important to understand what they are and be willing to challenge them. Limiting beliefs often comes from self-doubt; they can make us feel incapable of achieving things or that certain opportunities aren't available. Overcoming limiting beliefs means replacing those negative thoughts and feelings with more positive, empowering ones.
Four Examples of Limiting Beliefs
Some examples of limiting beliefs are:
1. "I'm not smart enough." This type of belief limits our potential, causing us to think that we won't be able to overcome even the simplest challenge.
2. "I'm not good enough." This type of belief can damage our self-esteem and cause us to feel inferior or inadequate compared to others.
3. "I am a failure." This belief can cause us to give up easily and never try again, even if success is possible.
4. "I can't do it." This belief stops us from taking risks and trying new things, preventing us from growing and expanding our skill set.
Needles to say, these types of thoughts can have a dangerous effect on how we act and do things in the long run. So, let us explore how we can overcome limiting beliefs.
5 Steps to Overcome Your Limiting Beliefs
Limiting beliefs can be very powerful, and overcoming them takes work. However, with the right tools and attitude, you can learn to break through these barriers and set yourself free. Here are five steps that may help you overcome your limiting beliefs:
1. Identify Your Limiting Beliefs:
The first step in breaking down a limiting belief is understanding it. Identify the beliefs holding you back, such as "I can't do this" or "I don't have what it takes". To identify your limiting beliefs, you have to be 100% honest with yourself, even when it hurts. Or else you won't be able to find your limiting beliefs.
A good way is to have a daily journal, meditate, yoga, or other activities that let you connect with your body and mind.
You must be aware of your thoughts to identify your limiting beliefs.
2. Analyze the Evidence:
Look for evidence to support your limiting beliefs, and then try to find evidence that contradicts them. Consider your success and how it relates to the belief, or look for stories of people who have overcome similar beliefs.
You have to find the source to overcome limiting beliefs. Possible questions to ask yourself are:
What experiences have led you to believe that you are not smart enough or capable?
Where do these feelings of insecurity originate from?
Are there any patterns in your thinking that could be contributing to this belief?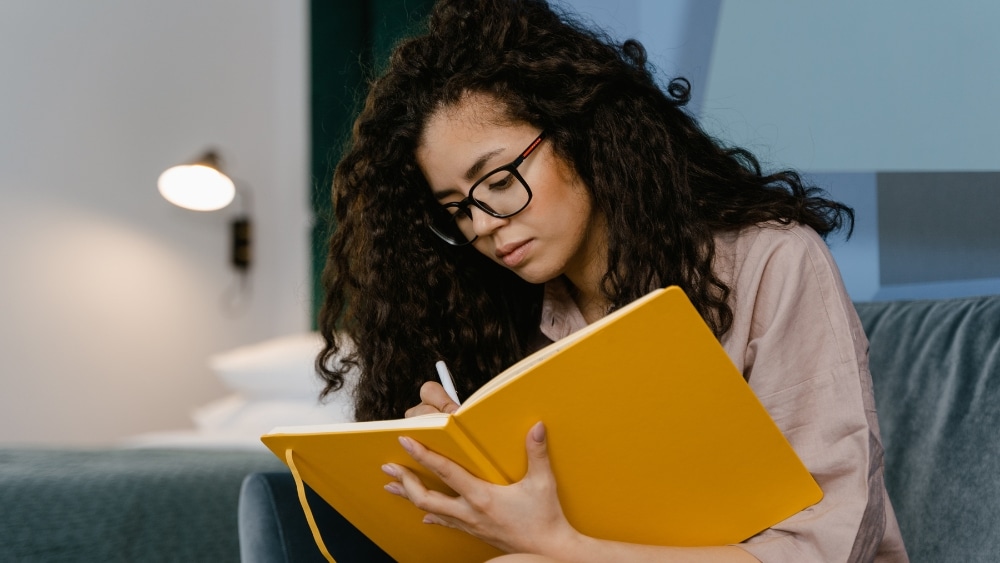 3. Challenge Your Limiting Beliefs:
Take time to think about why you believe these things and if they are true. Challenge yourself and push yourself to think of alternative ways of thinking that could be more positive.
4. Reframe Your Limiting Belief:
Start to reframe the belief and look at it in a new light. Focus on what can be done instead of what you fear may happen, and think about how to make this a positive experience rather than dwelling on the negative aspect
It's important to remember that overcoming limiting beliefs is a journey, not a destination. This means that it takes time.
One way to do this can be with affirmations. So, for example:
Becomes:
I am capable and worthy of success.
5. Take Action:
Once you have identified and challenged your limiting beliefs, it's time to start taking action. This can include setting small goals to help you overcome the belief or practicing more positive self-talk.
Taking steps towards breaking down the barrier of your limiting beliefs is key to confidently moving forward.
Start acting as if you have already achieved all that is desired of you. This action-taking will help embed a new mindset enabling long-lasting change from old limiting beliefs. With sustained effort, brighter horizons are sure to be reached!
How To Identify Limiting Beliefs?
Limiting beliefs can be extremely difficult to overcome, but the first step is identifying them. Limiting beliefs are incorrect or unhelpful assumptions that can hinder your productivity, creativity, and life.
One way to start identifying limiting beliefs is by asking yourself questions like: "What do I believe about myself?" or "What do I believe about others?" These questions help uncover any underlying beliefs that you may have.
Another way to identify limiting beliefs is through your thoughts and behaviors. Pay attention to thoughts that are negative, judgmental, or restrictive. Negative self-talk often indicates a limiting belief, such as: "I'm not smart enough" or "I'll never be successful."
Pay attention to thoughts that are negative, judgmental, or restrictive.
You can also look for patterns in your behavior that could indicate a limiting belief, such as avoiding new activities or situations out of fear of failure.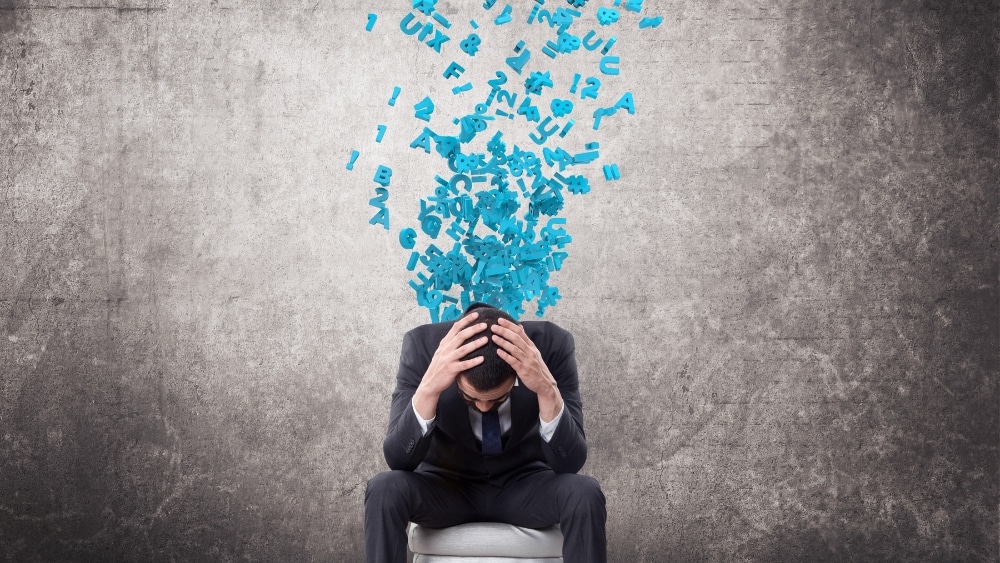 Once you've identified any limiting beliefs, you can overcome them and create positive changes in your life. This might involve challenging your thought patterns, reframing negative beliefs into positive ones, and finding ways to overcome any fears or doubts holding you back.
By recognizing your limiting beliefs and actively working to overcome them, you can unlock the potential for personal development and professional success. With the right mindset and determination, you'll be able to overcome any limiting beliefs and achieve success.
FAQ's
What is the root cause of limiting beliefs?
Limiting beliefs often originate from the hostile environment in which they were formed. Childhood experiences, negative feedback, and trauma can all contribute to the development of limiting beliefs.
Other factors, such as stress and fatigue, can also lead to feelings of self-doubt. Furthermore, media influence and society's expectations may reinforce these beliefs.
What are the top 10 limiting beliefs?
I'm not good enough
I'll never overcome this
Money is hard to come by
It's too late for me to make a change
My opinions don't matter
I can't do anything right
Nobody will like me
I'm not capable of achieving my dreams
Everyone else is smarter than me
I will always be stuck in the same place
How can I overcome limiting beliefs?
Limiting beliefs can be overcome with self-awareness, commitment to personal growth and development, and consistent effort. Start by gaining an understanding of the origin of your beliefs.
Then, work on replacing these beliefs with new ones that are more empowering and positive. Reward yourself for small successes and celebrate each milestone along the way.
How long does it take to overcome limiting beliefs?
If you're working on identifying, understanding, and overcoming your limiting beliefs, there is no definitive answer as to how long it will take. It depends on the individual, their current mindset, what they're willing to do, and the time and effort they are willing to put in.
Generally speaking, though, it can be a complex process that can take a while. It's not something you will overcome in one or two days, but rather something that should be worked on over time to achieve lasting results.
What are some affirmations for limiting beliefs?
Some examples of affirmations for overcoming these beliefs include:
"I am capable and worthy of achieving my goals."
"I have the strength and determination to overcome any obstacle in my path."
"I am open to learning new skills, knowledge and experiences."
"I trust myself to make the right choices for me."
"I will not let fear or doubt hold me back."
"I am capable of making my dreams come true."
"I believe in myself and my abilities."
"My self-confidence is growing every day."
"I can overcome any challenge that comes my way."
"I will not be defined by my past experiences."
What are harmful limiting beliefs?
Harmful limiting beliefs prevent you from living the life you want. These include, but are not limited to, beliefs such as "I'm not good enough", "I don't belong here", or "I can never achieve my dreams."
Such beliefs lead to a negative mindset and can create a barrier to personal growth, success, and happiness. Consequently, overcoming these beliefs to lead a fulfilling life is important.
What age is limiting beliefs formed?
Limiting beliefs can form at any age, depending on the individual and their life experiences. However, research suggests these beliefs develop in childhood or adolescence and become entrenched over time. By recognizing and tackling these beliefs right away, it is simpler to surmount them.
This is why focusing on personal growth from an early age is so important. By understanding the origin of your beliefs, you can challenge and overcome them to reach your full potential.
What is the opposite of limiting beliefs?
The opposite of limiting beliefs is empowering beliefs. Empowering beliefs are positive, self-affirming statements that allow you to believe in yourself and your capabilities.
Examples of such beliefs include "I am capable of achieving my goals", "I will overcome every challenge that comes my way", or "I am capable of crafting the life of my dreams". By embracing empowering beliefs, you can overcome limiting beliefs holding you back and take control of your future.
Conclusion
Making the journey from limiting beliefs to achieving your goals can be difficult. However, with patience and an open mind – as well as a determination not to let adversity stand in your way – it's possible for anyone ready to take control of their lives!
This article is a great resource on how you can overcome those barriers and create success through powerful alternative empowering thoughts that bring real purpose back into play. You have what it takes; now go make magic happen!
I wish you the best! Fabian.
Share with your Friends: