11 Mindfulness Techniques For Stress-Free Living
Welcome to the journey of stress-free living through mindfulness! In today's fast-paced world, stress is often an unwelcome companion that we can't seem to shake off. But fear not, for we have the power to change that! How, you ask? Through the practice of mindfulness techniques.
These techniques, when practiced consistently, can help you cultivate a sense of inner peace, better focus, and stronger resilience against stressors. In this article, we'll explore 11 mindfulness techniques that you can easily incorporate into your daily life for a more balanced and stress-free existence. Are you ready to embark on this transformative journey? Let's dive in!
Mindfulness Techniques for Everyday Life
The key to a more mindful and stress-free life lies in practicing mindfulness techniques every day. This section will introduce you to five powerful mindfulness practices that can be seamlessly integrated into your daily routine.
1. Mindful Breathing
The beauty of mindful breathing lies in its simplicity and effectiveness. It's a practice that you can do virtually anywhere, at any time. Start by finding a comfortable position, either sitting or lying down. Close your eyes and take a few deep breaths, inhaling through the nose and exhaling through the mouth.
Now, bring your attention to your breath, noticing the sensation of the air entering and leaving your nostrils. If your mind begins to wander, gently guide it back to the breath. Aim to practice mindful breathing for at least 5 minutes a day to experience its stress-relieving benefits.
Mindful breathing is a simple and effective practice that can be done anywhere and can help relieve stress.
2. Body Scan Meditation
Body scan meditation is a powerful mindfulness technique that allows you to cultivate a deeper awareness of your body and release tension. To begin, find a comfortable position, either sitting or lying down. Close your eyes and take a few deep breaths to center yourself.
Starting from the top of your head, slowly bring your attention to each part of your body, noticing any sensations, tensions, or discomfort. As you move through your body, imagine releasing any tension you find, allowing your muscles to relax and your body to sink deeper into the surface beneath you. Practice body scan meditation for 10-20 minutes daily to reap its full benefits.
3. Mindful Eating
In our busy lives, it's all too easy to eat mindlessly, barely tasting our food as we shovel it down. Mindful eating is a practice that invites us to slow down, savor, and truly experience our meals. To practice mindful eating:
Choose a meal or snack to enjoy mindfully.
Find a quiet, comfortable place to eat, free from distractions.
Take a moment to appreciate the appearance and aroma of your food.
As you eat, focus on the texture and flavor of each bite, chewing slowly and deliberately.
By incorporating mindful eating into your daily life, you can create a healthier relationship with food and foster a deeper sense of gratitude for the nourishment it provides.
4. Walking Meditation
Walking meditation is a fantastic way to combine mindfulness with physical activity, making it a perfect addition to your daily routine. To practice walking meditation: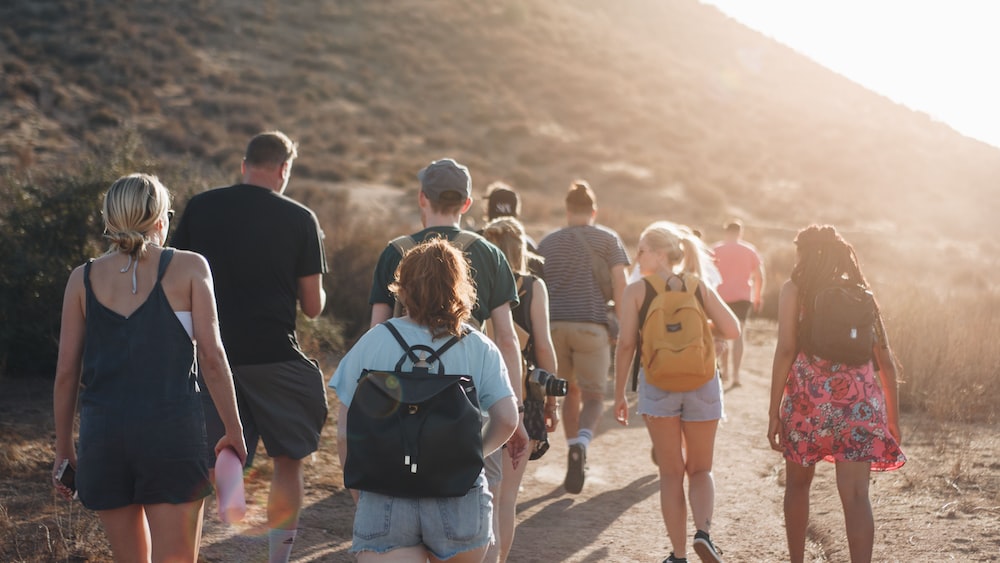 Find a quiet, safe space where you can walk uninterrupted.
Begin walking at a slow, comfortable pace, focusing on the sensations of your feet touching the ground and your body moving through space.
As your mind wanders, gently bring your focus back to the sensations of walking.
By practicing walking meditation regularly, you can cultivate a greater sense of presence and connection to your body and environment.
5. Single-Tasking
In a world that glorifies multitasking, the power of single-tasking is often overlooked. Research shows that multitasking can actually be detrimental to productivity and focus, while single-tasking allows you to be fully present and efficient in your work. To practice single-tasking:
Choose a task or activity that you'd like to focus on.
Set a timer for a specific amount of time, such as 25 minutes.
During that time, commit to focusing solely on the task at hand, resisting the urge to check your phone, email, or engage in other distractions.
By embracing single-tasking in your daily life, you'll likely find yourself more focused, productive, and less stressed in both your personal and professional pursuits. So, why not give it a try?
Mindfulness Techniques for Stress Reduction
Stress is an inevitable part of life, but it doesn't have to control you. By incorporating mindfulness techniques into your daily routine, you can reduce stress levels and improve your overall well-being. In this section, we'll explore some powerful strategies that can help you stay calm and centered under pressure.
6. Gratitude Practice
Gratitude is a powerful antidote to stress. When we cultivate a grateful mindset, we shift our focus from what's lacking in our lives to what we have. As a result, we start to feel more content, happy, and at peace.
Keep a gratitude journal: Each day, write down three things you're grateful for. It can be as simple as having a warm bed, a delicious meal, or a supportive friend.
Share your appreciation: Tell someone you care about how much they mean to you, or express gratitude for something they've done for you. This not only strengthens relationships but also boosts your own happiness and well-being.
Cultivating a grateful mindset can shift our focus from what's lacking in our lives to what we have, leading to increased contentment, happiness, and peace; keeping a gratitude journal and expressing appreciation to others are effective ways to do this.
7. Box Breathing
Box breathing, also known as four-square breathing, is a simple yet effective technique for reducing stress and promoting relaxation. It involves inhaling, holding your breath, exhaling, and holding your breath again, all for an equal count.
Inhale slowly through your nose for a count of four.
Hold your breath for a count of four.
Exhale slowly through your mouth for a count of four.
Hold your breath again for a count of four.
Repeat this cycle for several minutes, allowing your body and mind to relax. Over time, you'll notice a decrease in stress levels and an increased ability to remain calm under pressure.
8. Mindful Pause
In the midst of a hectic day, it's easy to get lost in the chaos and forget to check in with ourselves. A mindful pause is a simple way to reconnect with the present moment and regain a sense of calm.
Take a moment to stop what you're doing and focus on your breath. Notice the sensation of the air entering and leaving your body, and try to let go of any thoughts or worries.
As you breathe, observe your surroundings. What do you see, hear, smell, or feel? By engaging your senses, you can anchor yourself in the present moment and release tension.
9. Progressive Muscle Relaxation
Progressive muscle relaxation (PMR) is a technique that helps reduce stress and anxiety by systematically tensing and relaxing different muscle groups in your body. The process allows you to become more aware of physical sensations and encourages a deep state of relaxation.
Find a comfortable position, either sitting or lying down, and take a few deep breaths. Starting with your toes, tense the muscles in that area for a few seconds, then release the tension and relax.
Gradually work your way up your body, tensing and relaxing each muscle group in turn. Pay attention to the difference between the sensations of tension and relaxation, and let go of any stress or tension as you progress.
Mindfulness Techniques for Better Sleep
Sleep is essential for our physical and mental well-being, yet many of us struggle to get a good night's rest. By incorporating mindfulness techniques into your bedtime routine, you can create an environment that promotes relaxation and encourages deep, restorative sleep.
10. Mindful Bedtime Routine
Establishing a mindful bedtime routine can signal to your body and mind that it's time to wind down and prepare for sleep. By engaging in calming activities, you can create an atmosphere of relaxation, making it easier to drift off to dreamland.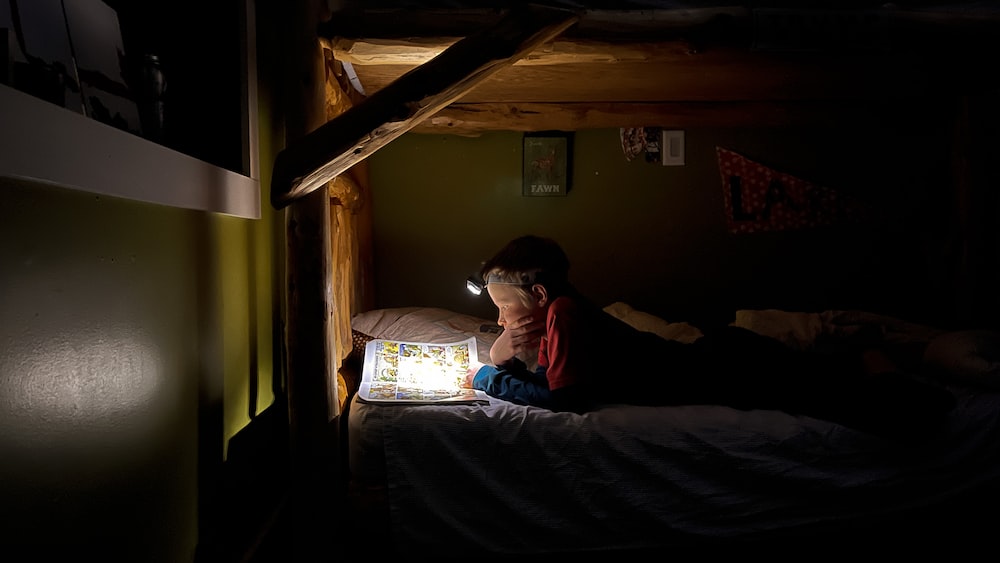 Unplug from technology: At least an hour before bedtime, put away electronic devices and engage in offline activities, such as reading, journaling, or meditating.
Create a soothing environment: Make your bedroom a sanctuary for sleep by keeping it cool, dark, and clutter-free. Consider using calming scents, such as lavender, to promote relaxation.
11. Guided Imagery
Guided imagery is a powerful mindfulness technique that can transport you to a world of peace and tranquility. By visualizing soothing landscapes, calming scenarios, or even cherished memories, you're allowing your mind to fully immerse itself in a serene environment. This practice not only helps you unwind from daily stress, but also promotes relaxation and rejuvenation.
One of the great things about guided imagery is that you can either follow along with a pre-recorded session or create your own mental adventure. Simply find a quiet, comfortable space, close your eyes, and let your imagination run wild. With time and practice, you'll be surprised how easily you can slip into a state of blissful calmness.
FAQs
1. How long should I practice mindfulness techniques each day?
How long you should practice mindfulness techniques each day really depends on your personal preference and available time. However, experts generally recommend aiming for at least 10 to 20 minutes per day. Consistency is key, so it's better to practice for a shorter duration daily rather than trying to squeeze in longer sessions occasionally.
2. Can mindfulness techniques help with anxiety and depression?
Yes, mindfulness techniques can be an effective tool for managing anxiety and depression. Research has shown that regular mindfulness practice can reduce symptoms of anxiety and depression and improve overall mental well-being. Of course, it's essential to remember that mindfulness practice is not a substitute for professional help, and it's always a good idea to consult with a mental health professional if you're struggling with these issues.
3. Are there any mindfulness techniques specifically for children?
Absolutely! There are several mindfulness techniques that can be adapted for children, such as mindful breathing, body scan meditation, and mindful listening. These practices can help children develop self-awareness, emotional regulation, and concentration skills. When introducing mindfulness to children, it's essential to keep the sessions short, engaging, and age-appropriate.
4. How can I stay consistent with my mindfulness practice?
Staying consistent with your mindfulness practice can be achieved by setting a specific time each day for your practice, creating a designated space for mindfulness, and incorporating mindfulness techniques into your daily routine. Additionally, it can be helpful to find a mindfulness buddy or join a group to stay accountable and motivated.
Conclusion
Mindfulness techniques offer a powerful way to improve your mental well-being, reduce stress, and enhance your daily life. By practicing these techniques consistently, you'll begin to notice a positive shift in your overall mood and outlook on life.
Remember, mindfulness is not a one-size-fits-all solution, so don't be afraid to experiment with different techniques and find what works best for you. The key is to be gentle with yourself, practice regularly, and stay committed to the process.
So, what are you waiting for? It's time to embark on your mindfulness journey and discover the myriad of benefits that come with living a more present, stress-free life. Happy practicing!
I wish you the best! Fabian.
Share with your Friends: