The Ultimate Showdown: Motivation vs Determination
When it comes to the process of achieving personal or professional goals, the two words "motivation" and the word "determination" tend to often come up in conversation. Although these terms seem similar, they tend to have different meanings, which can make a big difference when pursuing success.
In this blog post and article, we are going to discuss the key differences between focus and motivation, focus and determination, and how you can use them to motivate yourself successfully to reach your objectives.
We'll also look at practical steps you can take right now if you want to develop a focused mindset capable of accomplishing great things.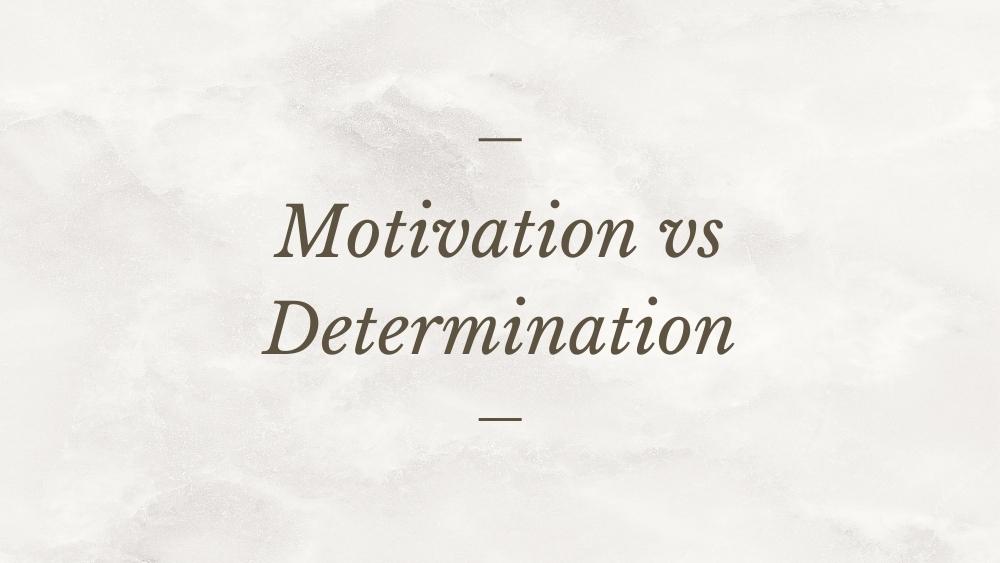 What Is Motivation
Motivation is the powerful force that drives us toward achieving our goals; our internal fire keeps us going. We all have it within us, whether it comes from our passions, innate desires, or external rewards and recognition. It's the force that helps us push through the toughest obstacles, and makes sense to stay committed to our ultimate vision.
But, like any powerful force, motivation needs constant care and attention to stay fueled. It's not a one-time deal, for example, and it can easily burn out if we don't nurture it along the way. So, let motivation be your faithful companion, your spark of inspiration, courage, and your guide to unlocking your full potential. Harness its power and watch as you soar toward success.
When we talk about motivation, we're really discussing the powerful inner driver that propels us into action. It's an intangible yet all-encompassing force that is shaped by our emotions, values, and beliefs. Essentially, motivation is an expression of our personal identity in action.
Motivation is the powerful inner driver that propels us into action.
What we do, the decisions we make, and the outcomes we achieve are all reflections of the internal motivation that is driving us forward. So whether you're striving towards a personal goal or pursuing professional success, understanding and harnessing your internal motivation is key to unlocking your full potential.
Two Main Types of Motivation
There are two main types of motivation: intrinsic and extrinsic.
Extrinsic Motivation
This type of motivation is all about using external rewards or incentives to spur action, whether it be a cash prize, a trophy, or even just a pat on the back. Although commonly used in the workplace, extrinsic motivation can also be effective for exercise, diet, health, and different things besides studying.
But it's important to remember that external motivators can only take us so far, and intrinsic motivation – a sense of personal drive and fulfillment – is ultimately what sustains us for the long haul.
Examples of extrinsic motivation in the workplace and education
Bonuses
Promotions
Awards or recognition
Grades
Extra credit
Special privileges
Intrinsic Motivation
Discovering one's inner drive is an enticing force that fuels us to act and take action based on our internal desires, interests, or passions. Unlike external motivators, intrinsic motivations stem from an internal desire within us, granting an unwavering sense of satisfaction and joy, intrinsic rewards that research shows can last a person a lifetime.
Intrinsic motivation packs a powerful punch and is known by research to be more effective than its external counterpart. It propels us towards our ambitions, unphased by outside rewards. The beauty of intrinsic motivation is that it can spring from various sources, providing us with the necessary fuel to remain both intrinsically motivated and highly motivated over extended periods.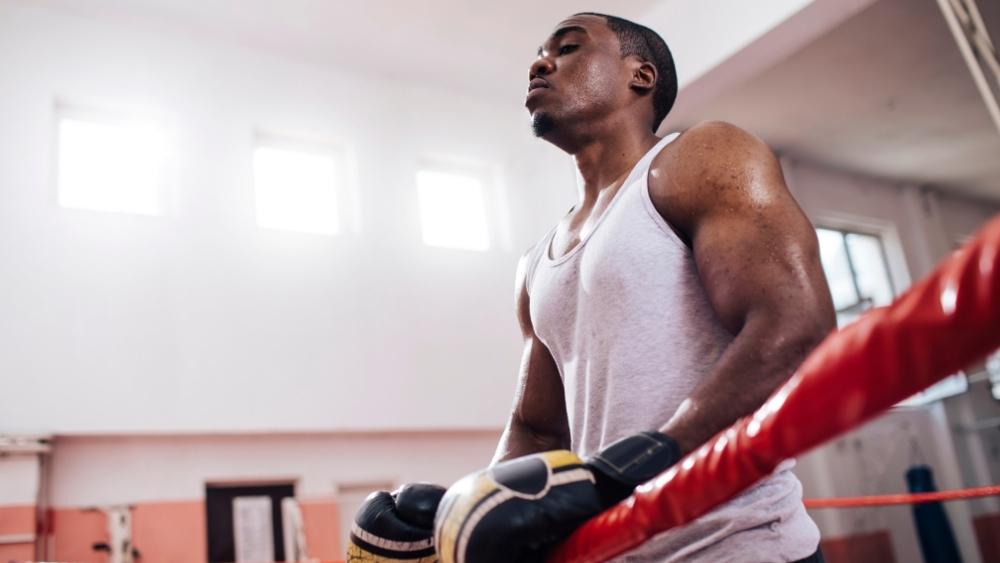 Nurturing our intrinsic motivation regularly is imperative to keep us on the path toward our aspirations. If we fuel our inner fire, we can conquer anything that comes our way.
Examples of intrinsic motivation in the workplace and education
Working on an interesting project
Pursuing a hobby or passion
Exploring and learning something new
Helping others
Engaging in creative activities
What is Determination
Determination is the mental strength to stay focused and push towards achieving a goal, despite any setbacks or obstacles that may arise in a certain way.
Determination is the mental strength to stay focused and push towards achieving a goal, despite any setbacks or obstacles that may arise in a certain way.
It's a quality shared among successful people because it takes motivation to get started on a goal, but it requires determination to work through any obstacle that may come up along the way. People with strong determination can see a task through to completion, no matter how difficult or tedious it may be.
What's the Difference Between Motivation and Determination?
Although motivation and determination are two different things, and both play a role in achieving success, there is an important distinction to be made between the two concepts.
Motivation is the spark that drives us to take action, while determination is the sustained effort needed to stay on track and reach our goals. In other words, motivation gets us started, while determination keeps us going.

Motivation gets us started, while determination keeps us going.
Motivation often comes from external sources such as rewards, recognition, or incentives. On the other hand, determination is an internal or external motivation that requires self-discipline and perseverance. It's easier to give up when faced with obstacles. However, those who are determined to succeed will push through and use their internal desire or external motivation to as fuel to keep going.
Success is a combination of two essential traits: motivation and determination. Motivation ignites the fire within us, and determination keeps it burning brightly. These qualities are fundamental to achieving our goals and dreams.
By cultivating and fusing these traits, you become unstoppable and capable of pushing through any obstacles that come your way. Whenever you feel demotivated or stalled in your pursuits, know that motivation and determination are your guiding lights toward success. Nurture them both and watch your dreams come to life.
Capture Motivation 
Imagine working in an environment where your colleagues are constantly, intrinsically motivated and passionate about their jobs. This is where the idea of "capturing natural motivation first" comes into play.
By recognizing and rewarding natural motivation, in others, whether it's an individual, team, or whole organization, you can inspire them to reach new heights of productivity and enthusiasm for hard work.
The possibilities are endless when it comes to achieving this. Verbal praise, awards, bonuses, incentives, or anything that speaks to the person or team in question are all viable options.
Rewards can be material or immaterial, ranging from gift cards or extra vacation days to recognition awards or promotions – whatever resonates best with the individual. The key is in tailoring the approach to fit each person to achieve maximum results.
Capture motivation is a vital tool for any organization that wants to inspire its workforce to reach its full potential. It helps build a culture of success and creates a deep sense of belonging and purpose for each employee. Adopting this approach can lead to a fulfilled and engaged workforce that delivers exceptional results.
For example, he suggests if motivation is key for an employee to work on a certain project, recognition and reward may be the best way to capture motivation. Acknowledging employees for their efforts, giving them positive feedback, or rewarding them with a bonus could help spark motivation in employees and bring out their potential.
Alternatively, he suggests that if motivation is needed in the workplace as a whole, an incentive program could be utilized to inspire motivation in the team.
Channel Determination 
Channeling determination is a dynamic process that fuels motivation and enthusiasm toward achieving a goal. It is not merely about setting targets and creating action plans but also about exhibiting discipline, tenacity, and resilience. By mastering the art of channel determination, you can unlock your full potential, break through obstacles, and pave the way for success.
So, if you want to unleash your inner determination, start by setting realistic goals, creating a smart plan, and staying focused on the prize. Then, get ready for an exciting journey of self-discovery and growth.
To channel determination effectively, it is important to set realistic goals that are achievable. This includes breaking up the goal into smaller milestones, setting a timeline to achieve each step, and taking time to reflect on progress along the way.
Once a plan of action is in place, motivation becomes key to staying on track. Regular reminders of why this goal is important, positive reinforcement when milestones are achieved, and motivation from external sources can help fuel motivation and enthusiasm.
The final part of channeling determination is staying resilient to reach the ultimate goal. No matter how highly motivated or determined one may happen to be, there will likely be obstacles along the way to overcome. However, those who are determined to succeed will push through and use their motivation as fuel to keep going.
Tips for Staying Motivated and Determined
Set realistic goals
Break up big goals into smaller, achievable milestones to track progress and motivation.
Take breaks
Taking regular breaks to rest can help you stay focused and feel motivated over a longer period of time.
Reward yourself
Celebrate small successes and motivate you along the way with rewards that make sense for your motivation style.
Get motivation from others
Utilize motivation from external knowledge sources such as acting as mentors or colleagues to keep you on track.
Stay positive and believe in yourself
Believe that you can reach your goals, do hard work, and stick around even when motivation starts to dwindle.
Track progress
Monitor your diet and health progress regularly to stay motivated and determined.
Adapt strategies
If motivation starts to fade, look for ways that you can control or can control change your strategies or motivation tactics.
Stay focused
Stay focused on the goal or challenge at hand, even when faced with setbacks or challenges.
Celebrate accomplishments
Take time to reflect on successes and celebrate them to stay motivated and determined.
Visualize success
Imagine yourself achieving your goals; this can help you stay motivated and determined to keep working towards them.
By following these tips and combining motivation with determination, anyone can reach and accomplish their desired goal with ease.
FAQs
Can you be determined without motivation?
While determination is certainly a key factor in achieving success, motivation can provide that extra boost individuals need to find joy and motivate themselves to hit their goals with lightning speed.
While motivation isn't the end-all, be-all, it can give us the drive to stay focused and on-task, even when the going gets tough. So let's harness the power of motivation to find joy, hope, and determination to make our lives and our dreams a reality.
What are some ways to stay motivated?
Some ways to stay motivated include setting realistic goals, taking regular breaks, rewarding yourself, getting motivation from the example of others, staying positive and believing in yourself, tracking progress, adapting strategies, staying focused, celebrating accomplishments, visualizing success, and taking time to reflect.
How do motivation and determination work together?
Motivation and determination can work together by setting goals that are achievable yet challenging enough to inspire motivation. Once the idea and motivation are in place, it makes sense is important for employees to stay determined by focusing on the goal, adapting strategies, and staying resilient. Having motivation can help fuel the determination of employees to achieve the desired goal.
Is determination key to motivation?
No, motivation and self-determination theory both play an important role part in achieving goals. Motivation is key to staying energized and determined to complete the task. Determination, on the other hand, keeps individuals focused and resilient to stay on track with their motivation.
By combining motivation vs self-determination theory, and self-determination theory, any goal can be achieved.
What is the difference between motivation and determination?
Motivation is a psychological term that refers to the enthusiasm and energy needed to get started on a task or reach a goal. Determination is the willpower and persistence required to continue working towards a goal despite any setbacks or challenges. Both motivation and determination are two words that are necessary to feel motivated to reach any desired outcome.
Conclusion
Gaining the momentum to succeed requires more than just wishful thinking. It takes a strategic approach through tools and techniques that will fuel your motivation and channel your determination toward success.
As individuals, teams, and organizations, reaching our goals is within reach when we have the right mindset. By arming ourselves with motivation and determination, we can achieve anything we set our sights on.
I wish you the best! Fabian.
Share with your Friends: