How To Stop Making Excuses In A Relationship: Break Free From Self-Sabotage
Hello friends! Have you ever found yourself sabotaging a perfectly great relationship with the clever application of excuses? Don't worry; you're not alone. It's like using a stick to poke a beast that's not really bothering anyone, except in this case, the beast is our love life and the stick… well, the stick is our knack for deflecting blame. But hey, nobody's perfect, right?
Let's delve into the exciting, occasionally cringe-worthy, and fascinatingly complex world of excuses in relationships. Spoiler alert: The plot thickens as we proceed. We're not simply laying out the red carpet for our flaws here. Instead, we're going to do something far scarier. We're going to face them, learn from them, and use them as stepping stones towards self-improvement. So, buckle up as we explore how to stop making excuses in a relationship, enhance our romantic partnerships, and break free from self-sabotage.
Before we dive in, allow me to clarify what this journey entails. We're not about finger-pointing or blame-shifting here. This is a space of growth, understanding, and transformation. Heck, maybe by the time we're through, you'll feel like thanking your excuses for bringing you here.
Understanding Excuses in Relationships
Our journey begins with understanding the nature of excuses within the realm of relationships. Much like a beautifully presented dish at a fancy restaurant, our excuses often serve to conceal the raw ingredients beneath. In this case, these ingredients are our imperfections, fears, or unwillingness to change.
What are Excuses in Relationships?
The Oxford dictionary blandly describes an excuse as a reason put forward to conceal the real cause of an action. But let's serve this up with a flavor of our witty humor (bear with my culinary analogies, they're going through a phase). Excuses in relationships are sort of like wearing sunglasses indoors. You look cool on the outside, but in reality, you're probably just nursing a hangover.
Our relationship excuses can manifest in many forms, and they usually rear their heads during disputes or disagreements. They can be as simple as downplaying our mistakes or as elaborate as narrating Sherlock Holmes-worthy stories to avoid accountability. That's right, I called us out. I told you this was a journey of self-discovery.
In essence, they're just constructs we create to evade unpleasant situations, confrontations, or just to keep the peace (ironically). Buckle up, because it's about time to uncover the kind of impact these bad boys can have on our relationships.
Excuses in relationships are like wearing sunglasses indoors – they may look cool, but they hide the real cause of our actions and can have a negative impact on our relationships.
The Impact of Making Excuses in Relationships
Remember that hangover we were nursing with sunglasses? Well, much like that throbbing headache, our excuses tend to exacerbate the very issues we hope to avoid. Similar to a band-aid on a wound, they may offer temporary relief, but can potentially keep us from addressing the root cause.
Firstly, our excuses can create an environment of mistrust. Our partners may start to question our integrity, sincerity, and commitment to the relationship. Like a scratch on a CD (yes, we're going old school), our excuses can disrupt the harmonious rhythm of our relationship, turning what was once a beautiful melody into a series of jarring sounds.
Why We Make Excuses in Relationships
Humans, it seems, have quite the knack for self-preservation, at times even against their best interests. But why do you think we resort to these excuses in our relationships? Let's peel back the layers of this onion, with each layer representing a different reason for our excuses. Don't worry; I promise to refrain from any more culinary references (for now).
Fear of Confrontation or Conflict
My dear reader, aren't we all just trying to avoid conflict and maintain peace in our little corners of the world? Much like a mouse avoiding the cat, we resort to excuses to dodge heated arguments or confrontations. It's like using a spoon to ward off a grenade. Ridiculous, right? But again, aren't we all a bit ridiculous when looked at through the lens of irony?
Reading this, you might wonder why we engage in such self-defeating patterns. It's usually because confrontation can feel menacing. It triggers our fears of rejection, criticism, or abandonment. Imagine facing a hungry, roaring lion. Confrontations can feel just as frightening.
Despite the fear, we need to understand that conflict, when handled with respect and maturity, can lead to growth and deeper understanding in a relationship. The cat is not the enemy; it's our distorted perception of the cat (despite its pointy teeth and scary claws).
Avoiding Responsibility and Accountability
The responsibility of owning up to our flaws can weigh heavier than a sack of potatoes. Our shoulders slump, our chests tighten, and we find ourselves scurrying around for an escape route. Thus, the birth of an excuse.
Excuses conveniently sidestep the need to acknowledge our mistakes. They're a psychological Get-Out-of-Jail-Free-card. They absolve us temporarily, but remember the keywords here: temporarily and responsibility. Let's explore these in the feelings that drive our excuses and the ironies therein.
Lack of Self-Awareness or Denial
Caught in the whirlwind of denial and lack of self-awareness, our excuses often dance to the song of delusion. The melody is catchy, but the rhythm – way offbeat. It's a perilous tango, my friend, compelling yet destructive.
Self-awareness is like holding a mirror to one's soul, but we often only see what we want to see. While the mirror displays our strengths, we turn a blind eye to our flaws, conveniently hidden behind our crafted excuses. We need to unveil these shadows if we stand any chance at stopping making excuses in our relationships.
The Dangers of Making Excuses in Relationships
Let's switch gears and delve into the darker side; the true dangers lurking in the corners of our excuse-driven relationships. The stakes are much higher than one might imagine – trust me on this one, we've got quite the trip ahead.
Erosion of Trust and Respect
Repeat after me, dear reader: Trust and Respect. These are the pillars of any successful relationship. But, under the weight of constant excuses, these pillars might just crumble. It's akin to termites eating away at the woodwork; slowly, but surely, the structural integrity begins to wear down.
Here's an exciting analogy. Imagine our excuses as snippets of graffiti on the wall of respect built in our relationships. One or two might add to the aesthetic, but go overboard, and you've got yourself an eye-sore.
Our partners might end up feeling like they're part of a never-ending treasure hunt with no treasure. Every held-back truth, every exaggerated scenario, and every fabricated reason acts like hollow breadcrumbs that lead to nowhere. That, my friends, is hardly the basis for a trusting relationship.
Excuses can erode trust and respect in a relationship, just like termites slowly destroy the structural integrity of a building.
Stagnation and Lack of Growth
Excuses in relationships can be like invisible chains, nudging us into a stagnant pool where growth and progress drown. Ironically, it's often our best intentions – the commitment to keep the peace or cater to a seemingly fragile ego – that lead us into this immovable state. We suppress our needs, our viewpoints, even our dreams, all in the name of keeping things conflict-free. But in reality, avoiding crucial conversations is a one-way ticket to staleness.
It's like being the reigning champ in the "Who Can Stay Stuck the Longest" competition – a contest in which, trust me, no one's handing out trophies. Even more alarming, this stagnation bleeds into other life areas; what starts as a hiccup in your relationship gradually infects all aspects, from personal development to social connections.
Research supports this, showing that relational growth influences our overall happiness and well-being. In the throes of a stagnant relationship, we lose sight of our potential, of the growth we could attain if only we shed our cloak of excuses.
Foster Unhealthy Patterns and Dynamics
Another rather unfortunate side effect of excuse-making is the creation of toxic dynamics. Think of it as unwanted baggage – a narcissist keeps 'forgetting' their promises, but you whip out your handy "They're just stressed" excuse. And just like that, you're lugging around an overweight, undignified suitcase.
This situation, pardon my French, can snowball into a one-sided, resentment-infused circus – a debacle where the all-excuse-pass seems to legitimize every misbehavior, every disappointment. You spiral into an endless loop, a feedback system of misplaced defenses, inadvertently promoting unhealthy habits within the relationship.
How to Recognize and Acknowledge Your Excuses
Recognizing your excuses is the first step on the path of "how to stop making excuses in a relationship". It requires taking a breather and plunging into self-analysis – a discomforting yet ultimately rewarding endeavor. So, brace yourself and let's dive in.
Self-Reflection and Honesty
Let's be real. Self-reflection, much like a spicy food contest, stings during but rewards afterward. To booth, honesty with oneself – unflinchingly, brutally truthful with oneself – takes guts. But it's fundamental when learning how to stop making excuses in a relationship.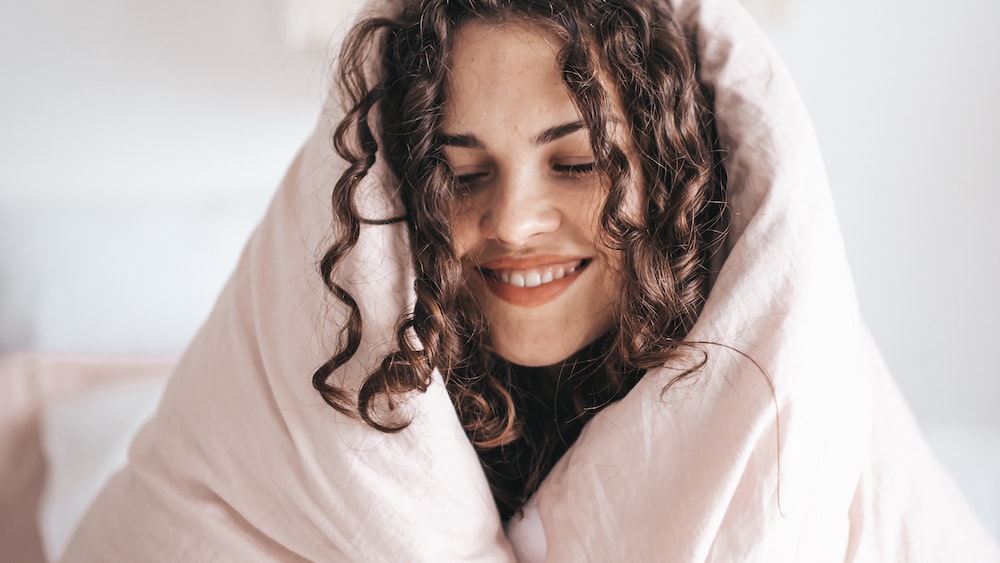 Being completely honest about your role in nurturing this excuse culture paves the way for transformation. Acknowledge your role, accept your history of excuse-making. Marvel at the parenting genius in your metaphorical excuse-birthing spree. Only then can you conceive a game plan to evict these hangers-on.
Feedback from Your Partner
Feedback – it's the flashlight illuminating the dark crevices of your denial. To recognize and understand your own excuses, engage with your partner. Initiate open discussions about your behaviors, ask for their perspective.
Remember, this isn't an exercise meant to invoke guilt or accusations, but a chance to shed light on unspoken tensions or suppressed issues. Your partner may be your best mirror, reflecting back the excuses you've been blind to.
But don't stop here. Encourage your partner to partake in this exercise too. After all, yet another aspect your spouse may mirror is their own excuse-making habits that have gone unnoticed.
Feedback is the flashlight that can help you uncover your own excuses and shed light on unspoken tensions or suppressed issues in your relationship.
Recognizing Patterns in Your Behavior
Excuses, unlike a zesty, unpredictable salsa dance, tend to be predictable – they follow patterns, rhythms. Understanding these patterns is pivotal in evolving beyond them when learning how to stop making excuses in a relationship.
You might default to excuse-making when faced with confrontation or when your partner expresses dissatisfaction. Recognizing these triggers and becoming more self-aware can aid in breaking the cycle and steering clear of excuse territory.
Steps to Stop Making Excuses in Relationships
Okay, we've recognized our excuse-making prowess. We've acknowledged its effects. Now it's time to roll up our sleeves, strap on our metaphorical gloves, and prepare to evict Mr. Excuse from our relationship house.
Embrace Responsibility and Accountability
Remember the parenting genius moment for spawning excuses? Well, now it's time for some tough love. Embrace responsibility for your actions and their consequences. Responsibility is the kryptonite to your excuse-making superpowers, a potent mix that can stunt the growth of new excuses.
Admit when you've messed up. Heck, own it! You'll find the sky doesn't come tumbling down when you apologize or admit fault. Instead, you instill a refreshing change in dynamics, one that could influence your partner to follow suit.
Cultivate Open and Honest Communication
Open, honest communication is the superfood salad to nourish a lasting, healthy relationship. If you've been indulging in blame-shifting and excuse-making, it's time to change the menu.
Share your feelings and thoughts candidly. Opt for "I" statements over "You" accusations. You'll be surprised how admitting, "I felt hurt when you missed our date night," feels so much better than regurgitating a half-hearted excuse like, "Well, you're always late too."
Seek Professional Help if Necessary
Sometimes, even our most valiant efforts can't seem to unravel the complex web of excuses. If you're overwhelmingly tangled, seeking professional guidance is a viable, courageous option. Imagine a secret decoder ring for deciphering the enigma of your relationship. That's what therapists are – a specialized hand to guide you through your journey.
A professional can provide unbiased, expert perspectives. They can introduce strategies and tools custom-designed to combat your specific excuse-making issues. Plus, they're a pillar of support on your road to relationship recovery.
Sometimes, we need a navigator in our corner, helping us see the forest despite the trees, or in this case, the love despite the excuses. Remember, there's no shame in reaching out for assistance when creating a healthier, excuse-free relationship.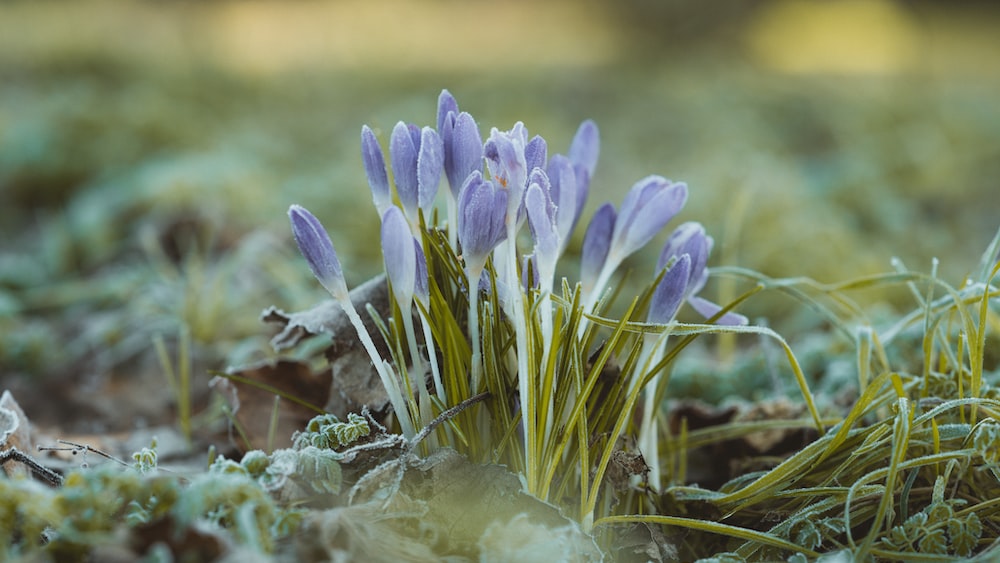 Tips for Maintaining a No-Excuse Attitude in Your Relationship
Like tossing an old pair of pants that have long lost their shape and no more suit your style, ditching the habit of making excuses in relationships can make you feel light and incredibly liberated. But here comes the crunch part – how to maintain this exhilarating, no-excuse attitude, and not slouch back into the comfortable yet pothole-ridden road of excuses. Say no more, because I've gathered some tips that will prop you up on this journey. And remember – like any marathoner will tell you, the key to success is endurance sprinkled with doses of self-compassion. Now, go fetch your water bottle – This is going to be interesting!
Practice Mindfulness and Self-Awareness
The first step in shedding our cloak of excuses comes down to embracing mindfulness and self-awareness. It's like turning the spotlight onto your inner stage and becoming the keen observer of your thoughts, feelings, and actions. Here is where you might see your inability to address certain issues, or perhaps, even a tinge of narcissism. Being mindful helps you to stay in the present, taking full notice of what's unfolding rather than losing yourself in a flurry of thoughts, fears, and yep, you guessed it, excuses.
When you steadily practice mindfulness, you also enkindle a greater sense of self-awareness. This involves understanding why you react a certain way, your emotional triggers, and also the excuses you dish out in response. Remember, mindfulness and self-awareness are like sea waves caressing the shore; they permit a gentle, introspective exploration of your inner self without the harsh verdict that often accompanies self-scripted judgements.
Embracing mindfulness and self-awareness is the first step in shedding our cloak of excuses and allows us to observe our thoughts, feelings, and actions, leading to a greater understanding of our emotional triggers and the excuses we make.
Develop Healthy Coping Mechanisms
Naturally, we humans aren't too keen on discomfort. Why willingly walk into a thorny bush when there's a flower-laden path beckoning us? That's where the excuses kick in – they're our escape chutes from discomfort. But, there's a thorny bush at the end of every rainbow, and excuses won't help you wade through the actual discomfort in life. Enter healthy coping mechanisms.
Instead of repressing or avoiding discomfort or conflict with excuses, we need strategies to deal with them head on. This could be as simple as deep breathing to anchor you during heated discussions, taking time out when the situation gets intense, or even writing down your feelings to further self-awareness. Bear in mind – the goal of using these mechanisms isn't swatting away discomfort like bothersome flies, but acknowledging those feelings, expressing them healthily, and working through them with your partner – all minus the dampening umbrella of excuses.
Foster a Growth Mindset
Now, Imagine yourself standing at the base of a steep, rocky cliff, staring at the rigorous ascent that lies ahead. Two alternatives strike you: scamper away with a bagful of excuses or lace up your boots gripping the promise of a rewarding, exhilarating view that awaits you at the top. This is exactly what a growth mindset feels like in the realm of relationships.
A growth mindset births the realization that personal development is a never-ending marathon, not a sprint. Understanding and acknowledging that making mistakes is part of life – and that they are stepping stones to becoming a better you, eliminates the pressing need for excuses. With a growth mindset, when you falter (and let me be frank: you will), rather than cling to excuses, you'll dust your pants, reflect on your shortcomings, and leap forward with newfound resolve. Remember, each step you take in personal growth is an invincible leap away from the realm of excuses.
FAQs
1. Why do I keep making excuses in my relationship?
Knighted as the scapegoats of the emotional realm, excuses usually surface when you're grappling with uncomfortable emotions, fears, or insecurities. Instead of dealing with the emotion head-on, making an excuse feels like the easier route. Remember, a long-lasting relationship can't be built on shaky foundations of excuses. It requires constant self-work, honesty, and most importantly, the courage to face your emotions, not sidestep them wrapped in a blanket of excuses.
2. How can I communicate better with my partner without resorting to excuses?
Effective communication with your partner, sans the armor of excuses, involves true listening, empathy, and honesty. One strategy could be to consciously pause before reacting, allowing you to respond thoughtfully rather than defensively. Being clear and assertive about your feelings without pointing the blame at your partner also reduces the need for excuses. Remember, excuses not making an unwanted cameo in your conversations is the aftermath of healthy and open communication.
3. What if my partner is the one constantly making excuses?
If your partner is the Excuse King or Queen, it's critical to communicate your feelings about this without any blame-games. Instead, express your concerns, how it's impacting your relationship, and how both of you can conquer this hill together. Always remember, a relationship isn't a solo expedition – it's a tandem journey, where each person should motivate and support the other.
4. Can a relationship recover from a pattern of making excuses?
A relationship can definitely rebound from the habitual cycle of making excuses. But it requires persistence, mutual understanding, and individual accountability. As they say, it's never too late to turn a new leaf. So if you're keen on putting a hard stop on excuses, start by making small yet significant changes in your approach. Sure, it would feel like mastering the saxophone after years of flute-playing, but as they say – growth happens outside the comfort zone.
Conclusion
Navigating the course of relationships while actively battling the urge to spew excuses is like wading through swampy terrain barefoot – uncomfortable and messy, but incredibly rewarding once crossed. But remember, learning how to stop making excuses in a relationship isn't a switch to be flipped overnight. It requires persistent efforts, a steadfast mindset, and the willingness to face rather than flee from the uncomfortable.
Moreover, while it might be easier to toss the blame-confetti onto external factors, acknowledging our intrinsic role, sprinkled with doses of self-awareness, mindfulness, and emotional resilience, sets the stage for healthier relationships sans stalwart excuses. Just as Rome wasn't built in a day, neither are excuse-free relationships. But trust me, when you stand atop the mountain of self-growth, glancing back at the labyrinth of excuses you've left behind, the view is nothing short of breathtaking.
So here's an almighty toast to you, for acknowledging the need for change and embarking on the journey to stop making excuses. Remember, you've got this – one mindful step at a time. Until next time, march on! Signing off, Fabian.
Share with your Friends: