8 Essential Strategies: Goal Setting For Teachers Mastery
In today's rapidly evolving educational landscape, it is crucial for teachers to continually refine their skills and strategies. If you're an educator looking to level up your teaching game, this blog post is for you! We've compiled 8 effective paths for goal setting that will empower you in various facets of your profession – from mastering tech tools and understanding pedagogy principles to actively participating in political debates and boosting student outcomes.
Why Goal Setting Is Important For Teachers
Goal setting plays a significant role in the professional growth and development of teachers. By establishing clear objectives, we can focus on specific areas that require improvement or enhancement in our teaching strategies and techniques.
For instance, one common goal for educators is improving student outcomes by creating engaging lessons tailored to individual learning needs. Achieving this goal might include exploring new instructional strategies, employing educational technologies effectively, or utilizing data-driven decision-making processes based on assessment and evaluation results.
Another critical aspect of goal setting is its impact on fostering collaboration among educators. By working together towards shared goals – whether in curriculum design, classroom management initiatives or advancing school-wide programs – teachers can foster a supportive network where ideas are exchanged freely for collective success.
Effective goal setting provides numerous advantages for today's educators seeking self-improvement: it hones focus on key areas of growth; drives measurable performance results; facilitates collaboration among peers; empowers teachers with practical tools needed for ongoing career advancement; ultimately enhancing both their personal fulfillment within their profession along with positive impacts upon those they serve – their students!
Eight Paths For Effective Goal Setting For Teachers
Strengthening your tech skills, brushing up on pedagogy, and improving classroom management are just a few of the eight paths for effective goal setting that can elevate your teaching practice.
Improving teaching skills involves developing technical abilities through attending educational technology workshops and seeking peer support.
Strengthening Tech Skills
If you're looking for a way to improve your teaching skills, then developing your technical abilities is an excellent place to start.
To strengthen your tech skills, there are several paths you can take. For instance, attending workshops or seminars on educational technology can give you hands-on experience using different software and hardware solutions.
Moreover, seeking peer support can be another way of strengthening your tech skills.
Brushing Up On Pedagogy
If you want to become a better teacher and help your students succeed, it's essential to brush up on your pedagogy.
One way to do this is by attending professional development workshops or conferences focused on pedagogy. You can also read books or articles written by experts in the field of education, or simply brainstorm with colleagues about new teaching strategies that have worked for them.
Improving Classroom Management
When it comes to being an effective teacher, classroom management is crucial. This means creating a positive and productive learning environment where students feel supported and engaged.
Improving classroom management can involve various strategies such as establishing clear rules and expectations, implementing behavior plans or rewards systems, and utilizing positive reinforcement techniques.
One strategy I have found particularly helpful in improving my own classroom management skills is using mindfulness techniques to help students regulate their emotions and behaviors.
Simple practices like deep breathing exercises or self-reflection activities can go a long way in promoting calmness and reducing disruptive behavior. Additionally, incorporating technology tools like online timers or noise level monitors can also be useful for keeping the class on track and minimizing distractions.
Getting Politically Active
Getting politically active is an essential aspect of effective goal setting for teachers. In order to achieve positive changes in the classroom, it's important to advocate for policies and initiatives that support education.
For example, one teacher I know became involved with a group advocating for increased funding for special education programs in her state. By joining forces with other educators and parents in the community, they were able to successfully lobby their legislators and secure more resources for students with special needs.
Collaborating On Student Outcome Goals
One of the most effective ways to improve student outcomes is by collaborating on goals with your colleagues. When we work together to set goals for our students, we can pool our knowledge and resources to create a plan that will benefit everyone.
Once you have identified potential collaborators, set aside time to discuss specific student outcome goals that you want to work towards. This might include improving test scores in a particular subject area, increasing attendance rates or reducing behavior issues in the classroom.
By working together and sharing best practices and strategies, we can ensure that all students are supported and given the tools they need to succeed.
Creating A Meaningful GSPD Plan
Creating a meaningful GSPD (or, growth and self-development plan) is an essential part of your professional development as a teacher. This plan helps you to identify areas for improvement and set achievable goals that will help you grow both personally and professionally.
To create a meaningful GSPD plan, start by assessing your strengths, weaknesses, and interests.
Next, focus on setting specific goals that are challenging but realistic. Be sure to write them down so that you can refer back to them frequently throughout the year. Finally, develop an action plan with concrete steps that will enable you to achieve each goal within a certain timeframe.
For example, if one of your goals is improving classroom management skills, your action plan may include taking workshops or online courses on behavior management strategies or seeking feedback from colleagues who excel in this area.
Setting SMART Goals
To make a meaningful impact on your teaching journey, it's essential to set SMART goals. SMART stands for Specific, Measurable, Achievable, Relevant and Time-bound.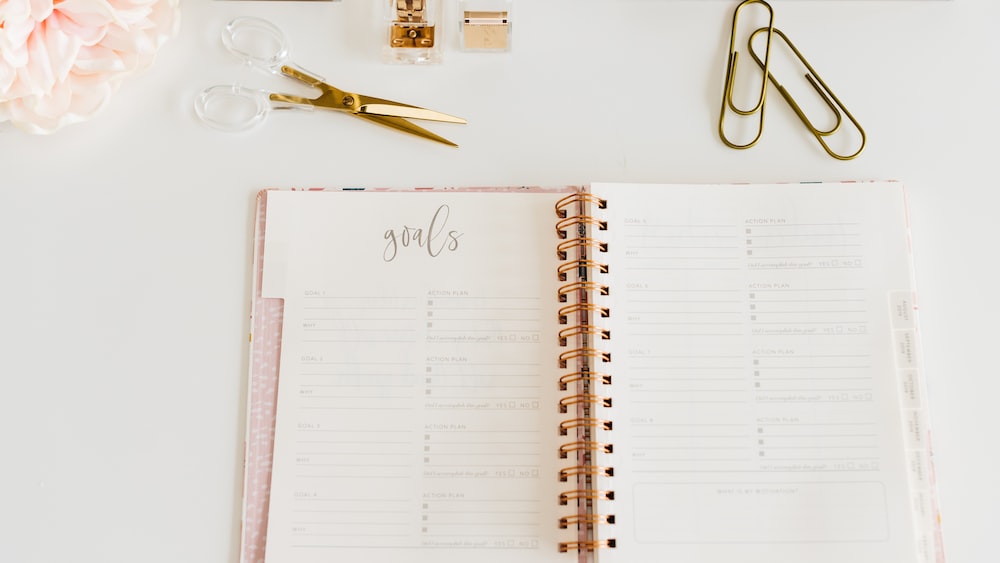 Start by identifying something specific that you want to achieve – something measurable that you can track over time. Ensure that the goal is achievable given your current circumstances and relevant to the objectives of your class or school community.
Finally, add in a timeline within which you hope to accomplish this goal; without one, it can be challenging to stay motivated as time goes by.
Continuously Reflecting And Developing
As educators, we must continuously reflect on our practices and develop new strategies to better serve our students. Reflective practice involves critically examining your teaching methods, student outcomes and assessing what worked well or what needs improvement.
To engage in continuous reflection and development, we encourage educators to keep a reflective journal where they can record their thoughts on daily experiences as well as explore different perspectives on teaching strategies.
Additionally, attending professional development conferences or workshops is an excellent way for teachers to learn from peers in the same field while also growing professionally.
Tips For Effective Goal Setting
To effectively set goals, prioritize and focus on realistic objectives that align with your professional growth and development as a teacher.
Prioritize And Focus On Realistic Goals
When setting goals for yourself, it can be tempting to aim for the stars and set lofty aspirations. However, it's important to remember that effective goal-setting is about prioritizing and focusing on realistic goals that you can actually achieve.
To prioritize your goals, begin by identifying what is most important for your professional growth and development at this time. Think about where your strengths lie and where there are areas for improvement in your practice.
Once you've identified the most important priorities for your growth, focus on creating SMART (specific, measurable, achievable, relevant, time-bound) goals that will allow you to track progress towards achieving these priorities.
For example: instead of saying "I want to be a great teacher", set a more specific goal like "I want to develop strategies to better engage students during group work".
By focusing on realistic goals and tracking progress along the way with both short-term success milestones and long terms ambitions, you'll be able to boost resilience and stay motivated throughout your educational journey.
Collaborating with peers and administrators in goal setting helps align individual efforts with the school's objectives, enabling improvement of student outcomes and overall institutional targets.
Collaborate With Peers And Administrators
Collaborating with peers and administrators is an essential aspect of effective goal setting as a teacher. It allows you to gather diverse perspectives, receive feedback, and share best practices for achieving your goals.
When working on a particular objective, consider reaching out to colleagues who have expertise in that area or have successfully accomplished similar goals in the past.
In addition, collaborating with administrators can help align your goals with the school's overall objectives and vision. This ensures that your efforts are contributing towards improving student outcomes and achieving institutional targets.
For instance, if one of your objectives is to integrate technology into classroom instruction effectively, seeking guidance from the school's IT department or instructional technology specialist can be immensely helpful in achieving this goal.
Use Data And Feedback To Inform Goals
When setting personal goals, it's important to gather sufficient data and feedback. This will help you focus on your strengths and weaknesses as a teacher, allowing you to make better decisions based on reliable information.
Conversely, frequent feedback from colleagues or school administrators enables you to identify both positive traits and inefficiencies in the classroom context. By analyzing this feedback objectively, you can develop specific action plans that motivate sustained growth throughout the academic year.
Develop A Plan Of Action
When it comes to effective goal setting for teachers, developing a plan of action is crucial in achieving success. This involves identifying the steps you need to take and outlining a timeline for completion.
For instance, let's say one of your goals is to improve student outcomes through better instructional strategies.
Having a well-defined plan not only helps you stay on track but also provides motivation as you see progress being made towards achieving your goals. Remember that flexibility is key: be willing to adjust your plan based on new information or unexpected challenges that arise along the way.
Monitor Progress And Make Adjustments
We all know that setting goals is important, but monitoring our progress and making adjustments as needed can be even more critical for achieving success. As teachers, it's easy to get caught up in the day-to-day demands of the job and lose sight of our long-term objectives.
Monitoring your progress doesn't have to be complicated or time-consuming – something as simple as keeping a checklist and checking off completed tasks can make a big difference.
Additionally, taking note of what works (and what doesn't) along the way allows you to adjust your approach accordingly. For example, if one teaching strategy isn't yielding the results you hoped for, try another until you find one that resonates with your students.
Benefits Of Effective Goal Setting For Teachers
Effective goal setting for teachers leads to improved student outcomes, enhances teacher performance, and supports professional growth and development. It fosters a culture of high expectations, promotes reflective practice, and encourages collaboration among peers.
With clear goals in place and a plan of action to achieve them, teachers can effectively monitor their progress and make necessary adjustments along the way.
Improves Student Outcomes
When we as teachers set clear and high expectations for ourselves through effective goal setting, we are not only benefiting our own professional growth but also improving the outcomes of our students.
For example, if one of your goals is to improve student behavior in class by creating a positive classroom culture – you may collaborate with fellow teachers to identify what has worked well for them or seek out professional development opportunities that focus on classroom management strategies.
By setting SMART (Specific, Measurable, Achievable, Relevant and Time-bound) goals such as decreasing disruptions by implementing a morning routine activity over the next month or creating learning centers in your room where individual work is done during work time; constantly reflecting on these efforts will help you develop skills needed to make changes in order for students get the most out of their educational experience.
Setting clear and achievable goals as teachers helps improve classroom performance, leading to enhanced teaching abilities and ultimately improved student outcomes.
Enhances Teacher Performance
When we set clear and achievable goals for ourselves as teachers, it allows us to improve our overall performance in the classroom. By identifying areas where we may need improvement, such as creating a more engaging and interactive learning environment or increasing student participation, we can develop specific strategies and action plans to meet these goals.
For example, setting a goal of incorporating more technology into our lessons may require us to attend workshops or training programs to learn new skills or collaborate with colleagues who have experience utilizing digital tools in their own classrooms.
As we work towards meeting these goals, we not only enhance our teaching abilities but also demonstrate a commitment to lifelong learning and improvement that is reflected in improved student outcomes.
Supports Professional Growth And Development
When we set goals as teachers, one of the most important aspects is ensuring our own professional growth and development.
For example, you might set a goal to attend professional development workshops or conferences throughout the year to gain new insights into instructional strategies or classroom management techniques.
Ultimately, by prioritizing your own growth and development as an educator, you not only improve your teaching effectiveness but also model a lifelong learning mindset for your students.
FAQs:
1. Why is it important for teachers to set goals?
Setting goals can help teachers prioritize their time and efforts, enhance their professional growth, improve student outcomes and provide a clear direction for personal development.
2. How can improving tech skills benefit a teacher?
Improving tech skills enables teachers to integrate technology into the classroom more effectively, facilitate online learning experiences and engage with students using digital tools that make content more accessible across various devices.
3. What are some strategies for effective classroom management?
Effective classroom management involves establishing routines and expectations early on in the school year, communicating clearly with students and parents regarding behavior policies as well as utilizing positive reinforcement techniques like praise and encouragement when behavior aligns with these expectations.
4. Can you explain what smart goals are?
SMART goal setting stands for Specific, Measurable, Achievable, Relevant and Time-Bound objectives designed to enable individuals or teams to pursue specific aims through actionable plans culminating in measurable achievements within set timelines while prioritizing relevant metrics indicating progress towards an ultimate aim over time.
Conclusion
As teachers, it's important to continuously reflect and develop our skills. Setting goals is a key part of this process, and there are many paths we can take to effective goal setting.
By strengthening our tech skills, brushing up on pedagogy, improving classroom management, getting politically active, collaborating on student outcome goals, creating a meaningful GSPD plan, setting SMART goals and continuously reflecting and developing ourselves as educators; we can enhance our teaching effectiveness and improve student outcomes.
Remember to prioritize realistic goals and collaborate with peers while using data and feedback to inform plans of action.
I wish you the best! Fabian.
Share with your Friends: