Trustworthy Vs Loyal: Understanding The Key Differences
Welcome, travelers on the self-improvement express, to yet another enlightening pit-stop on our journey. Today, we're dissecting an issue as sticky as honey-coated fingers, – the complex relationship and key differences between being trustworthy and being loyal. It's a lot like deciding whether a doctor (or a mechanic, depending on your preference for metaphors) is better because they're reliable or because they put you first, even when it's not advantageous for them.
Does it make your head spin like a drunken spinosaurus in a ballet class? Well, fret not, because we're jumping into this head-on, like whitewater-rafters with a thirst for the fast-paced and exhilarating. If that sounds terrifying, remember this is just a blog post (although an incredibly exciting one!), not an actual raft in tumultuous waters. Settle in, as we explore trustworthy vs loyal, and quite possibly answer other existential queries you didn't know you had.
Defining Trustworthiness
Diving headfirst into this pool of wisdom, we start with trustworthiness. Perhaps it's best to consider trustworthiness as a currency; more valuable than actual money, harder to earn, and far too easy to lose.
Understanding Trustworthiness
Trustworthiness, dear readers, isn't just about confidently handling secrets like airtight tins that contain your friend's embarrassing moments. It reaches deeper – it's about being reliable, honest, and ensuring the consistency of your words and actions. Trust is like the invisible rope that tethers a tightrope walker to safety and the dependable net beneath the circus trapeze artist.
Using trust to elevate yourself from the league of "meh everyone's like that" to the prestigious club of "Wow, I can really count on this person!" is the wisest investment you'll ever make. Being trustworthy, in essence, is like that meticulous doctor who delivers on their promises, doing exactly what they say they will.
Being trustworthy means being reliable, honest, and consistent in your words and actions, and is the wisest investment you can make to elevate yourself from ordinary to extraordinary.
The Importance of Being Trustworthy
You see, trustworthiness is a passport that opens up interpersonal relationships and fruitful collaborations, brighter than a neon sign announcing free snacks. You might even find people going out of their way to aid in your success. All because they know that their trust is safe with you. The importance of being trustworthy is truly monumental.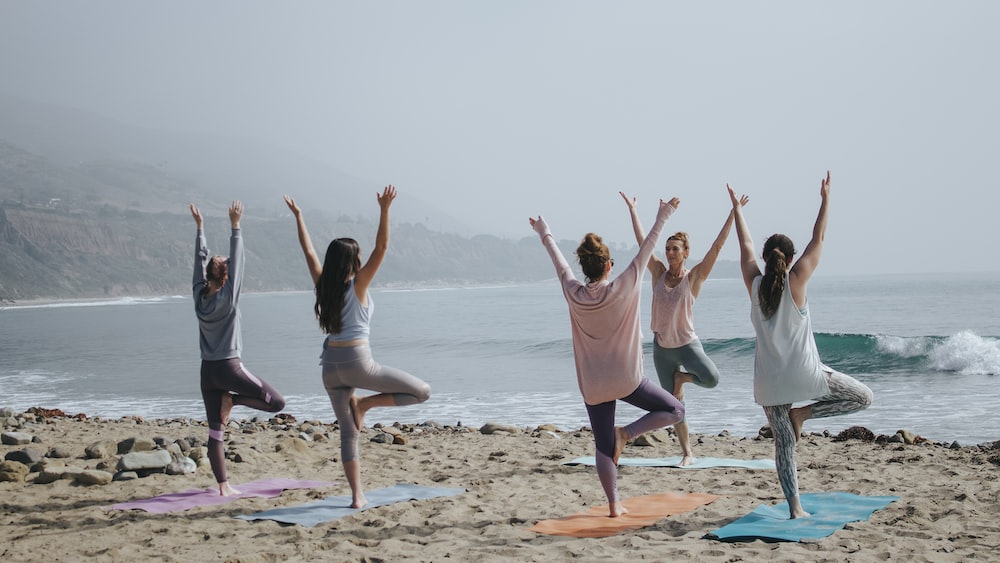 But remember, building trustworthiness is like constructing a skyscraper, molding it brick by calculated brick. But demolishing it? It's as easy as tipping over your coffee mug. One hasty mistake and it can all trickle away, leaving behind nothing but a stubborn stain. Therefore, always tread with caution and intention in this realm.
Defining Loyalty
Having paddled through the sea of trustworthiness, we now find ourselves on the shores of loyalty. To simplify, let's think of loyalty as that one die-hard fan who cheers for their favorite team even when they are on a continuous losing streak. It's about sticking around through the thick, thin, and the absolute absurd.
Understanding Loyalty
Loyalty*, is a warm, fluffy puppy that sticks by you because it loves you, not because it wants something from you. It's about that familial, unconditional allegiance which says, "I'm here for you, come rain, shine, or zombie apocalypse." It's your most steadfast friend, or that doctor who goes the extra mile for your wellbeing, even when it's a little inconvenient for them.
In a world where fickleness is as frequent as TV show reruns, loyalty stands out as an admirable trait. But it's not just about sticking together like glue; it's also about nurturing growth, like the gardener who waters and cares for the plants, sticking with them through seasons of blooming flowers and dropping leaves. All this to say that loyalty, my dear readers, is more than just being present – it's a commitment to longevity, growth, and mutual evolution.
The Importance of Being Loyal
Loyalty is the secret ingredient that can transform superficial connections into lasting relationships, much akin to turning a humble pumpkin into a magnificent carriage. The importance of loyalty stretches across all fragments of our existence, from personal friendships to business relationships.
Loyalty feeds into the assurance that despite the world turning topsy-turvy, some constants remain. It's more than just sticking around; it's rooted in the affirmation that someone's there for you even when the going gets tough. This sense of stability can help draw out the best version of oneself, making loyalty a cornerstone in the journey of self-improvement.
Trustworthy vs Loyal: The Key Differences
Exploring the world of trustworthy vs loyal, we find two seemingly fraternal twins, sharing a family resemblance, but not identical. They encompass an intriguing interplay of often overlapping yet distinct patterns.
How Trustworthiness and Loyalty Interact
Trustworthiness and loyalty interact much like two charismatic actors in a captivating drama, sometimes harmonizing, other times clashing. They're the jazz and blues of personal growth, each with its own rhythm, yet creating beautiful music together.
Loyalty often breeds trustworthiness because consistency (the heart of loyalty) forms a strong foundation for trust. People are more likely to trust those who consistently prove their loyalty over time. However, trustworthiness doesn't always breed loyalty. One can be reliable and trustworthy, akin to our reliable doctor, but it doesn't necessarily mean you'd stick by them when things get tricky.
They are enmeshed with one another, gallantly performing their intricate dance. And if we aren't swept up by their rhythm, we're left scratching our noggins in bewilderment, seeking the harmony within their interaction.
Trustworthiness and loyalty are like the jazz and blues of personal growth, with loyalty often breeding trustworthiness but trustworthiness not always breeding loyalty, creating a captivating and intricate dance between the two.
When Trustworthiness and Loyalty Conflict
There comes a time when trustworthiness and loyalty find themselves on opposing sides in the boxing ring of life, furiously battling it out like two heavyweight contenders. Picture this, you're having a meal with Tony Soprano, when he suddenly asks, teasingly: "Who do ya trust more, eh? A trustworthy stranger, or a loyal friend who's got a track record of messin' things up?" Makes you scratch your head, right? Imagine knowing someone whose loyalty is unquestionable, but whose decision-making and performance often leaves much to be desired. They may be loyal to the bone, yet their lack of trustworthiness places you in quite a pickle.
On the flip side, picture a brilliant, dependable team member whose actions are flawless, but whose icy demeanor remains immune to the flame of loyalty. Like a well-oiled machine, they perform impeccably, but not for a second would they hesitate to jump ship for greener pastures. On a roller coaster ride between the peaks of loyalty and the valleys of trustworthiness, where do you get off? The conflict between trustworthiness and loyalty becomes particularly pronounced in these situations, further solidifying the insightful observation that "trustworthy vs loyal" isn't always a straightforward comparison.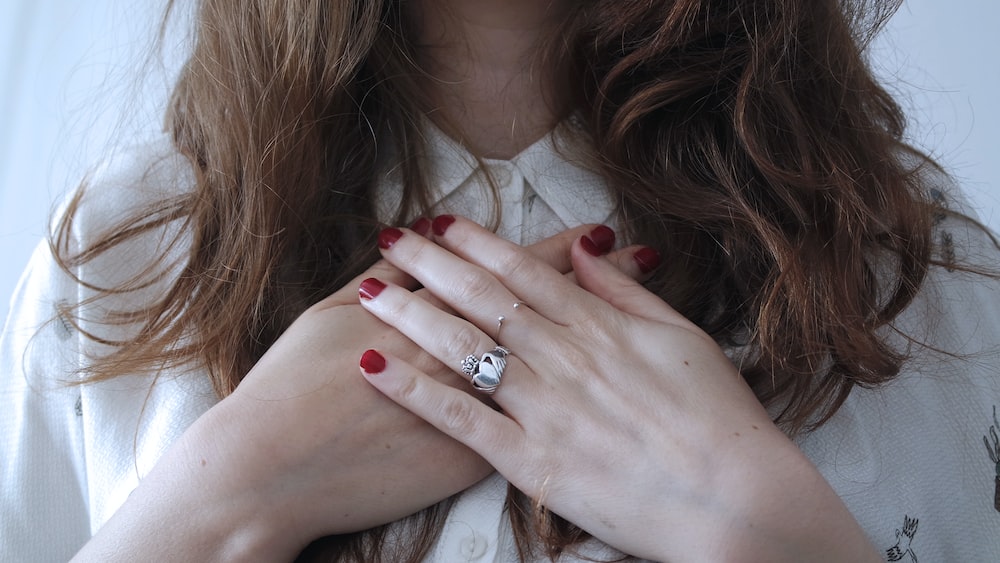 Trustworthiness and Loyalty in Relationships
When exploring the realm of relationships, trustworthiness, and loyalty don the parts of lead actors. They're the buzz surrounding the backstage gossip, the stars etched on the walk of fame, the celebrity names paraded everywhere. We, as emotionally complex beings, crave both trustworthiness and loyalty in our relationships, be they platonic, romantic or professional. Under the spotlight of scrutiny, let's examine the nuanced roles they play in directing our personal and professional interactions.
The Role of Trustworthiness in Personal Relationships
Just like a dash of salt adds flavor to your food, trustworthiness brings zest to our personal relationships. But here's the catch; too little, and the connection becomes bland, too much, and it risks becoming overpowering. Imagine going to someone with your deepest secrets, not knowing if they'd hold them as close to their chest as their own heartbeat or sell them to the highest bidder like they're at a Monday morning auction. Now, picture a friend who, like a vault, guards your confidences and treats your trust as their temple. Can you feel the difference?
Your trust in that friend would grow like a castle built over time with solid bricks, becoming increasingly resilient with each shared secret. In the world of personal relationships, trustworthiness often acts as the cornerstone, strengthening the structure and integrity of the connection.
On the other hand, failure to respect such trust is like an earthquake that can bring the castle tumbling down. Each instance of breached trust chips off little portions of the castle, making it susceptible to collapses under the tremors of doubt. Trustworthiness, quite like good health, often goes unnoticed until its absense is felt. It's not just about keeping secrets or delivering on promises; trustworthiness is the very marrow of personal relationships, lending them substance, stability, and solidity.
The Role of Loyalty in Personal Relationships
Now, let's shift gears and talk about a desirable yet somewhat elusive creature lurking in the shadows of relationships, waiting for its chance to shine: loyalty. Picture a Friday night, in the middle of a thunderstorm, your car stalled on a lonely road, and, with a few quick dials, someone shows up in the pouring rain to rescue you. That, my friends, is the power of loyalty- weathering the storms of life by your side.
But alas, as much as loyalty claims a starring role in our relationships, it often finds itself partaking in an awkward dance with trustworthiness. Loyalty lends a comforting presence in times of trouble; however, it's as useful as a chocolate teapot without the backing of trustworthiness.
Trustworthiness and Loyalty in Business
How do trustworthiness and loyalty come into play in the boardroom? Much like in relationships, these virtues hold pivotal roles here as well, often determining who rises to the top and who crashes down in a spectacular display of fireworks. Let's delve further to unearth the impact of trustworthiness and loyalty in the dense jungle of business dynamics.
The Role of Trustworthiness in Business Relationships
Trust me when I say -literally and figuratively- trustworthiness in business can make or break your company. It's the very lifeline that pumps success into the veins of your business. A business leader infused with trustworthiness is like a lighthouse in the storm, guiding their team towards the safer shores of success. Their words are their bond, their actions aligned with their speech.
However, just as a medical student can't become a surgeon overnight, trustworthiness must be earned over time, through a series of consistent actions establishing one's reliability. A business leader oscillating like a faulty pendulum would shatter any accumulated trust in an instant, much like a porcelain vase meeting its untimely end upon a cold, hard floor.
Trustworthiness in business is like a lighthouse in the storm, guiding the team towards success.
The Role of Loyalty in Business Relationships
Let's muse on loyalty now, as we navigate the labyrinth of business relationships. Ever heard of employees sticking around even when the company isn't doing particularly well? The ones who roll up their sleeves and brave the rough waters rather than deserting the ship at the first sight of a stormy cloud? That's loyalty at its best, campers!
Loyalty provides an incredible adhesive that holds the organization together against all odds. In the hustle and bustle of corporate life, it not only serves as a stabilizing anchor but also breathes life into the core ethos of the organization. Be it retaining a valuable employee or upholding a profitable partnership, loyalty in the business realm is just the magic potion we need.
Think of it like running a relay race. The first runner may have handed over the baton perfectly but if the last runner drops it due to lack of loyalty, it all accounts for nil. Just as a chain is as strong as its weakest link, a company is only as loyal as its least committed member. Nurture loyalty, folks, it's the secret sauce leading to an enriching business environment.
Building Trustworthiness and Loyalty
At the heart of every authentic, lasting relationship or successful business venture, you might just find trustworthiness and loyalty pulling the strings in the background. Because let's face it, there's no denying the charm of being someone whose word is their bond, someone who would stick by your side like a shadow even on the darkest of days. How do we breathe life into these virtues? Well, fasten your seat belts, for we're embarking on a journey of building trustworthiness and loyalty!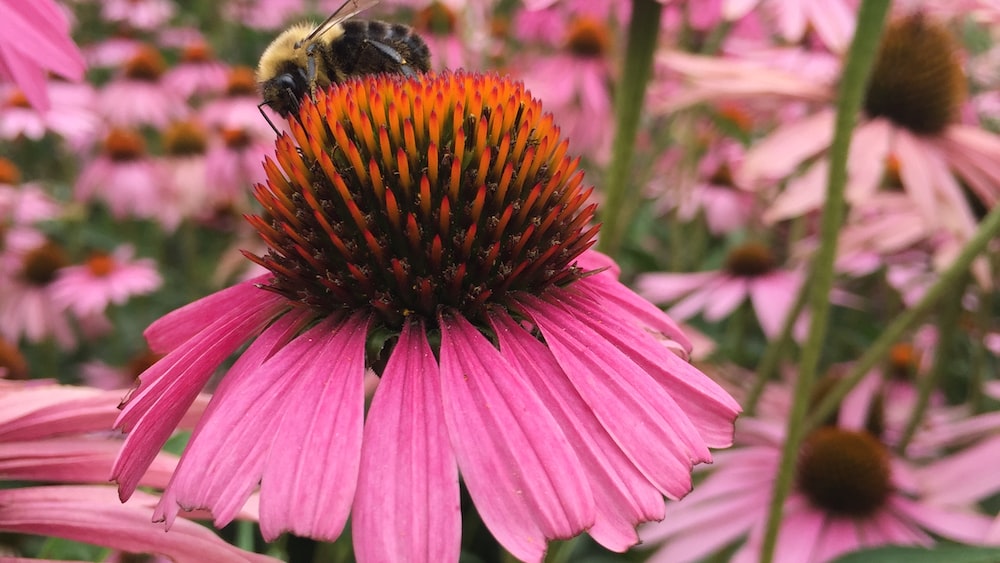 Steps to Becoming More Trustworthy
Becoming a more trustworthy person is akin to learning how to ride a bicycle. Firstly, you need to learn how to be honest, no matter the circumstances. This can feel like the shakiness of first mounting a bicycle; you're unsure and your heart might quiver just like a whisker on a wide-eyed rabbit. But as the old saying goes, honesty is indeed the best policy.
Secondly, be reliable. This is the stage where you've mastered your balance on the bike and you're riding oh-so gracefully. If our community's residents know they can count on you, they'll respect you more and consider you a trustworthy person. People often speak of reliability as the key to success for small businesses. The same principle applies to personal development.
The third step is maintaining consistency. This stage is akin to maintaining your speed and direction while cycling. You've gotten over the initial humps, now you need to keep the momentum going. Always match your actions with your words and follow through on your promises. When people see your consistent actions, they will affirm your trustworthiness.
Steps to Becoming More Loyal
Cultivating loyalty can be likened to nurturing a garden. The first step is always putting others first. Just like a gardener gives more attention to his plants than to himself, be there for the people who matter the most to you. Prioritize their needs, and they too will prioritize your relationship.
The second step involves developing a deep understanding of the commitments you have made. Sink your roots deeply into the soil of your commitments, watering them with consistency and sheltering them from doubt or neglect.
Lastly, stand up for those who are not there to stand up for themselves. This is loyalty in its purest form. Just as a mighty oak tree shields the smaller plants in its shade, stand firm in your loyalty to protect the relationships dear to you.
FAQs
1. What is more important: trustworthiness or loyalty?
The importance of trustworthiness versus loyalty largely depends on a person's values and the situation at hand. Trustworthiness tends to be valued in situations where honesty and reliability are critical. On the other hand, loyalty often takes center stage when commitment and perseverance are deemed important. In truth, the most flourishing relationships typically blend these two attributes harmoniously.
2. Can you have loyalty without trustworthiness?
Having loyalty without trustworthiness can be a precarious situation. Think of it like a chair missing a leg – it might still stand, but it's not as solid or safe as it could be. A loyalty that isn't backed by trustworthiness can quickly evaporate when tested.
3. How can I improve my trustworthiness and loyalty?
Improving trustworthiness revolves around being honest, reliable and consistent. To improve loyalty, one should focus more on putting others first, comprehending the commitments made and standing up for those who can't defend themselves.
4. How do trustworthiness and loyalty impact leadership?
Trustworthiness and loyalty have profound effects on leadership. Their impact is as powerful as the pull of gravity on an apple falling from a tree. A leader who is trustworthy garners respect and cooperation from their team. Similarly, a leader who displays loyalty fosters a positive, supportive, and unified team environment.
Conclusion
In the unending journey of personal growth, understanding the differences between trustworthiness and loyalty provides a significant leap forward. It's been a pleasure crisscrossing this terrain of personal fulfillment with you. Remember, while the fruits of self-improvement are tempting, the real joy is in the journey, in the pedaling of the bicycle, the nurturing of the garden.
We've explored the landscape of trustworthiness and loyalty, found how they both enshrine our relationships and lead to personal and professional growth. They are like two sides of a coin, each holding its unique value yet contributing immensely to the collective worth of the currency.
With the footsteps of trustworthiness and the heartbeats of loyalty, we can make our community stronger, our small businesses more successful and the lives of our fellow residents more fulfilling. In the end, it all boils down to one simple thing: be the person you would love to have by your side and you will never go astray.
Remember, the voyage of becoming more is an undulating wave, always in motion, always renewing itself. Keep riding, keep cultivating, and the universe will reward your efforts in ways you can't even predict yet.
Until we meet again on these lines of wisdom and whimsy, keep growing, keep discovering, and carry the flag of trustworthiness and loyalty high and proud. This has been Fabian, your trusty guide in this incredible journey of self-improvement.
Share with your Friends: