50 Personal Goals Examples To Unlock Your Potential
Are you ready to take control of your life and achieve the success you've always dreamed of? It all starts with setting personal goals that inspire and motivate you. With 50 Personal Goals Examples at your fingertips, our comprehensive guide offers diverse ideas for self-improvement, growth, and achievement in various aspects of life.
Whether it's enhancing your health or embarking on new adventures, these examples will spark your imagination and help pave the way to a more fulfilling existence.
Key Takeaways
Setting personal goals is essential for achieving success and living a fulfilling life.
Health and well-being goals, such as regular exercise, balanced nutrition, mindfulness practices, sufficient sleep, and stress reduction techniques, are crucial for overall self-improvement.
Personal development and growth goals can include learning new skills or languages, pursuing hobbies or interests, taking courses or workshops to improve knowledge and broaden horizons. These actions can help in career advancement while bringing a sense of accomplishment outside of work responsibilities.
Prioritizing mental health by finding ways to reduce stress levels through goal-setting and daily practices can lead to increased productivity in all areas of life. Seeking professional help when necessary can also be pivotal for managing challenges effectively.
Health And Well-being Goals
To improve overall health and well-being, we can set personal goals such as establishing a regular exercise routine, prioritizing mental health through mindfulness and meditation practices, getting sufficient sleep, reducing stress levels, and maintaining a balanced and nutritious diet.
Incorporating a regular exercise routine into our lives is an essential component of achieving success and improving overall well-being.
Regular Exercise Routine
Incorporating a regular exercise routine into our lives is an essential component of achieving success and improving overall well-being. Here are some ideas to help us embark on a fitness journey that aligns with our personal growth aspirations:
Set realistic fitness goals: Start by setting achievable targets, such as committing to 30 minutes of exercise per day or working out four times a week.
Choose activities we enjoy: Opt for workouts that resonate with our interests, like swimming, yoga, dancing, or hiking.
Gradually increase intensity: As we grow stronger and more confident in our abilities, challenge ourselves by increasing the level of difficulty or intensity of workouts.
Mix up workout routines: To prevent boredom and plateaus in progress, incorporate different exercises and switch between various types of physical activities.
Create a schedule: Designate specific days and times for workouts to establish consistency and ensure we stay accountable for our fitness goals.
Find a workout buddy or support system: Enlist the help of a friend or join a community group to share encouragement, motivation, and mutual accountability in our fitness journeys.
Track progress: Keep track of milestones achieved along the way; celebrate small victories to keep momentum strong.
Listen to our bodies: Pay attention to signs of fatigue or discomfort during workouts; adapt exercise regimes accordingly to avoid potential injuries or burnout.
Make it fun: Use music playlists, podcasts, or other media entertainment sources during workouts as added motivation and enjoyment.
Stay committed despite setbacks: Embrace challenges as part of the process; maintain perseverance through obstacles while staying focused on long-term objectives.
By integrating these tips into our fitness regime, we can create an effective regular exercise routine that supports personal growth and helps pave the way towards overall success in life.
Balanced And Nutritious Diet
Maintaining a balanced and nutritious diet is an important aspect of achieving personal goals related to health and well-being. Here are some ideas to incorporate into your diet:
Eating a variety of fruits and vegetables each day, aiming for at least 5 servings
Choosing whole grains over refined grains for added fiber and nutrients
Incorporating lean proteins such as chicken, fish, beans, and tofu into meals
Limiting processed foods high in sugar, salt, and unhealthy fats
Drinking plenty of water throughout the day to stay hydrated
Preparing meals at home instead of relying on fast food options
By incorporating these healthy eating habits into your daily routine, you'll not only feel better physically but also mentally. A well-nourished body can help improve mood, increase energy levels, and enhance overall wellness. Remember to focus on progress rather than perfection when it comes to developing healthy eating habits – small changes can make a big difference in the long run!
Mindfulness And Meditation
In order to achieve personal growth and success, it is important to prioritize mindfulness and meditation as part of your daily routine. Mindfulness allows you to be present in the moment, calm your mind, and reduce stress levels.
Meditation can help improve focus, increase self-awareness, and enhance overall well-being. By practicing these habits on a consistent basis, you can improve your mental health and gain clarity on your goals.
Research has shown that regular meditation can decrease symptoms of anxiety and depression while increasing feelings of happiness and positivity. Additionally, incorporating mindfulness techniques into our daily lives through activities such as yoga or nature walks can also have significant benefits for overall well-being.
Sufficient Sleep
One of the most important goals for personal growth and success is getting sufficient sleep. Lack of sleep can lead to a range of health problems, including lack of focus, mood swings, and even depression.
To ensure that you get enough sleep each night, set aside a specific time to go to bed and wake up each day. You can also create an environment that promotes rest by avoiding distractions such as electronics in the bedroom or adjusting the room temperature to your liking.
Getting enough rest has numerous benefits, including increased productivity during waking hours and better decision-making skills. Beyond this, sufficient rest also leads to overall physical well-being, which allows individuals to lead more fulfilling lives with fewer incidences of chronic illness or fatigue-related ailments.
Learning how to manage stress effectively is crucial for overall well-being.
Stress Reduction
Stress is a part of everyone's life, and learning how to manage it effectively is crucial for overall well-being. Setting goals related to stress reduction can be hugely beneficial for individuals looking to improve their quality of life.
Studies have shown that chronic stress can lead to physical and mental health problems over time.
Prioritizing Mental Health
As we focus on achieving personal goals, it's vital to prioritize our mental health. This can include taking time for self-care activities like going for walks, practicing yoga or meditation, or simply spending time with loved ones who uplift us.
It's essential to recognize when we need a break and take steps towards reducing stress levels in our lives, such as delegating tasks or practicing deep breathing exercises.
Remembering that mental health plays an integral role in our overall well-being can go a long way in managing the various stresses and challenges that come with pursuing personal goals.
Taking care of ourselves allows us to perform better at work and maintain healthy relationships with those around us.
Personal Development And Growth Goals
For personal development and growth, individuals can set goals such as learning a new skill or hobby, building positive relationships, and practicing mindfulness. These goals can help an individual improve their quality of life and achieve success in various aspects.
Learning New Skills Or Languages
Learning new skills or languages can be an excellent way to boost your personal growth and broaden your horizons. Here are some ideas to help you get started:
Take up a new hobby that challenges you, such as painting, coding, or cooking.
Learn a new language through classes, online courses, or language exchange programs.
Improve your writing skills by taking a creative writing course or journaling regularly.
Pick up a musical instrument and take lessons to develop your skills.
Develop your public speaking abilities by joining Toastmasters or taking a public speaking course.
Learn how to code and sharpen your programming skills with online resources like Codecademy.
Explore the world of photography and take classes to improve your technique.
Sharpen your marketing knowledge by reading books on the subject or taking marketing courses online.
By setting goals around learning new skills or languages, you can cultivate new interests and passions while expanding your knowledge base. With dedication and effort, these personal achievements can help propel you towards success in all areas of life.
Personal Hobbies Or Interests
One way to improve oneself is to pursue and develop personal interests. Here are some examples of hobbies or interests that can help with personal growth:
Learning a musical instrument
Taking up painting or drawing
Writing poetry or fiction
Practicing yoga or other physical activities
Learning cooking or baking skills
Studying history or philosophy
Volunteering for local organizations or charities
Exploring nature through hiking, camping, or gardening
Taking up photography or videography
Joining a book club or writing group
Developing personal hobbies or interests can aid in self-discovery, provide an outlet for creativity, and improve mental health. By pursuing these passions, individuals can learn new skills and gain a sense of fulfillment outside of work or daily responsibilities. It's important to prioritize personal growth and development by setting aside time to pursue these hobbies regularly.
Taking Courses Or Attending Workshops
If you're looking to further your personal and professional development, taking courses or attending workshops is a great way to do so. Here are some examples of courses and workshops you can take: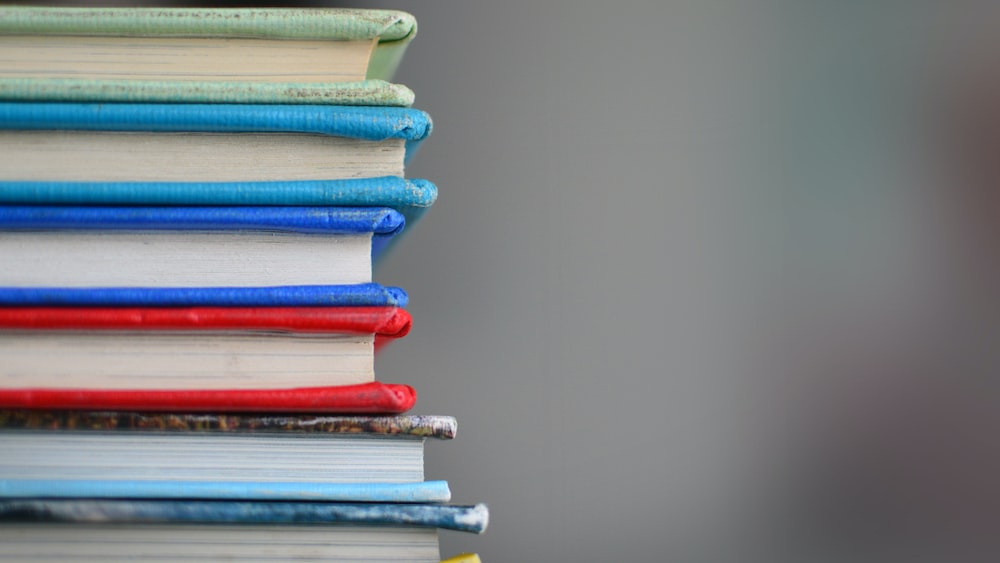 Online Courses: With the rise of technology, online courses have become more popular than ever. Websites like Coursera, Udemy, and Skillshare offer a wide range of courses in various fields such as business, marketing, programming, design and many more.
Language Classes: Taking language classes or learning a new language can be beneficial for personal growth and career advancement. There are many language schools that offer intensive language programs or online classes.
Writing Workshops: Whether you want to write a book or just improve your writing skills, attending a writing workshop can help you achieve your goals. You can find writing workshops at local community centers or online.
Leadership Training: If you want to improve your leadership skills, attending a leadership training course can be helpful. Many organizations offer leadership development programs that focus on areas such as communication, conflict resolution and decision making.
Financial Literacy Workshops: Understanding how money works is essential for both personal and professional success. Attending financial literacy workshops can help you learn about budgeting, investing, debt management and other important financial topics.
Creative Classes: Taking classes in creative fields such as music, art or dance can help you unleash your creativity and express yourself in new ways.
By taking courses or attending workshops in areas that interest you, you will not only expand your knowledge but also enhance your overall personal growth and development!
Building Positive Relationships
Building positive relationships with people can have a significant impact on our overall well-being and success. Whether it's with family, friends, or colleagues, having strong connections with others can help us feel more fulfilled and supported.
One way to build these relationships is by practicing active listening and empathy. This means truly hearing what the other person is saying and trying to understand their perspective without judgment.
By prioritizing authentic connections with others in both personal and professional settings, we open ourselves up to opportunities for growth and collaboration. For example, seeking out mentorship or forming partnerships can lead to new insights, skills, and experiences that might not be possible otherwise.
Improving Communication Skills
Improving communication skills is a vital personal goal for anyone looking to achieve success. Being able to effectively communicate with others can help in both personal and professional relationships.
One way to improve communication skills is by actively listening when speaking with others.
Another way to improve communication skills is by practicing clear and concise speech. Ensuring that your thoughts are well-organized and expressed clearly will make it easier for others to understand you.
Additionally, reading more material on effective communication can be helpful in developing better communication habits.
Practicing gratitude and mindfulness can greatly improve one's quality of life.
Practicing Gratitude And Mindfulness
One personal development goal that can greatly improve one's quality of life is practicing gratitude and mindfulness. Being mindful means being present, aware and attentive to the moment without judgment.
It allows individuals to appreciate what they have instead of focusing on what they lack. Gratitude journaling is a practical way to cultivate gratitude by writing down things for which one is grateful for daily or weekly.
Another aspect of mindfulness is deep breathing exercises as it helps relax the mind and body while helping reduce anxiety levels. Mindfulness meditation has also been found effective in improving people's mental well-being by training them to be more present-centered and prevent them from dwelling on past regrets or future worries.
Career And Financial Goals For Success
Develop a well-defined career plan, increase productivity at work by prioritizing tasks and deadlines, save for a down payment on a house or pay off debt, invest in stocks or real estate to build wealth, expand professional network through networking events or online platforms and take on leadership roles or projects to gain experience.
Developing A Career Plan
Developing a career plan is crucial for long-term success and job satisfaction. Here are some steps to help create a solid career plan:
Identify your interests, skills, and values to help determine which career path suits you best.
Research different industries and occupations to gain knowledge about potential jobs.
Set goals for where you want to be in your career in the short-term and long-term.
Create a plan with actionable steps to achieve those goals, such as gaining education or experience in a particular field.
Network with professionals in your desired industry or connect with a mentor who can offer guidance.
Continuously evaluate and reassess your plan as circumstances change or new opportunities arise.
Remember that it's okay if your career plan evolves over time. The important thing is that you have a direction and purpose in your professional life. By creating a solid career plan, you can stay motivated and focused on achieving success in the long run.
Increasing Productivity At Work
In order to achieve success in your career, increasing productivity at work is a crucial goal to set for yourself. This can be achieved by implementing time management strategies, such as creating a work schedule or prioritizing tasks based on importance and urgency.
Another way to boost productivity is by taking regular breaks throughout the day. Studies have shown that taking short breaks every hour or so can actually improve focus and concentration in the long run.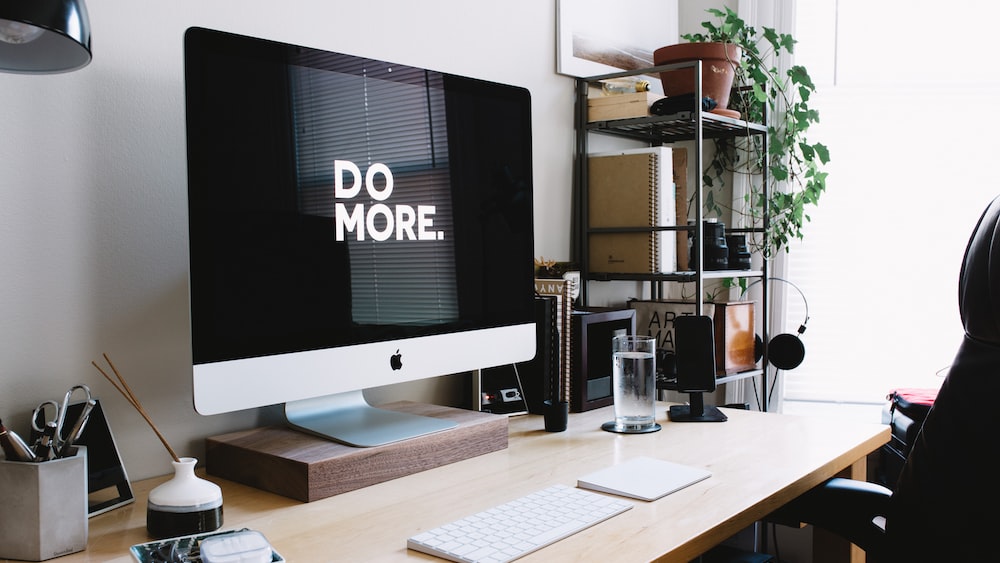 Additionally, setting achievable goals and rewarding yourself for meeting them can provide motivation and encourage productivity.
Saving For A Down Payment On A House
If you're interested in self-improvement and growth, consider setting a personal goal to save for a down payment on a house. Owning property is an excellent investment that can provide long-term financial security.
The process of saving for a down payment requires discipline, planning, and patience.
There are different ways of going about this depending on your situation. For instance, creating a side hustle or cutting back on some expenses could help increase your monthly savings.
It's important to stay committed to the plan even when setbacks arise along the way.
Paying off debt leads to financial freedom and stability.
Paying Off Debt
One of the most challenging personal goals for many people is paying off debt. However, this goal can be incredibly rewarding once achieved. It requires discipline and patience but ultimately leads to financial freedom and stability.
For example, by making small changes like packing lunch instead of eating out or starting a side hustle can make a significant impact on reducing debt over time. One can also seek professional advice from financial experts to develop an effective plan that works best for their situation.
Investing In Stocks Or Real Estate
Investing in stocks or real estate is a great way to achieve financial success. Setting aside money each month and investing it into the stock market can yield excellent returns over time.
Likewise, purchasing property and renting it out can be an excellent income source as well.
It's essential to educate yourself on how the market works before beginning your investment journey. You should also understand that there are risks involved with any investment strategy.
But if done smartly, investing in stocks or real estate can be incredibly rewarding and provide you with long-term financial stability.
Expanding Professional Network
Expanding your professional network is an essential personal goal that can help you achieve success in both your personal and professional life. It involves building connections with like-minded individuals, whether it's through attending conferences or networking events or simply reaching out to people in your industry for coffee chats.
One effective way to expand one's professional network is by joining relevant organizations and groups on social media platforms such as LinkedIn. You can also attend industry-specific meetups or join online forums related to your field of interest.
These platforms provide excellent opportunities to connect with others who share similar ambitions and interests while also learning from their experiences. Remember that networking should be a process of fostering mutually beneficial relationships rather than just promoting oneself – offer support when needed, share knowledge, make introductions where possible.
Taking On Leadership Roles Or Projects
Taking on leadership roles or projects is an excellent personal goal that can lead to growth and success. Being a leader requires making decisions, taking responsibility for outcomes, and motivating others towards a common goal.
It is also an opportunity to develop essential skills such as communication, delegation, and problem-solving.
Leadership roles can take many forms, such as heading a team at work or leading a community initiative. The key is to find something you are passionate about and take the initiative to make it happen.
For example, volunteering for a charity event or organizing a neighborhood cleanup project can be great ways to gain leadership experience while contributing positively to your community.
Adventure And Travel Goals
Individuals can set adventure and travel goals such as planning trips to new places, trying new adventure sports, attending cultural events, learning about different cultures, and volunteering or doing community service.
Planning Trips To New Places
Traveling to new places is a great way to expand your horizons, experience different cultures, and gain new perspectives. Here are some personal goals centered around planning trips to new destinations:
Research at least three new travel destinations for the year
Plan a solo trip to a place you've always wanted to visit
Explore a national park or nature reserve you've never been to before
Take a road trip with friends or family
Attend a cultural event in another country
Volunteer abroad and make a positive impact in another community
Learn about the history and traditions of the place you're traveling to
Try new foods and drinks that are unique to the destination
Stay in accommodations that are outside your comfort zone (e.g. camping, hostels)
Document your travels through photography or journaling
Traveling can be expensive, so make sure you plan accordingly by setting a budget and saving money. Additionally, research any necessary visas or vaccinations well before your trip. With careful planning and preparation, venturing out into the world can be an enriching and rewarding personal goal.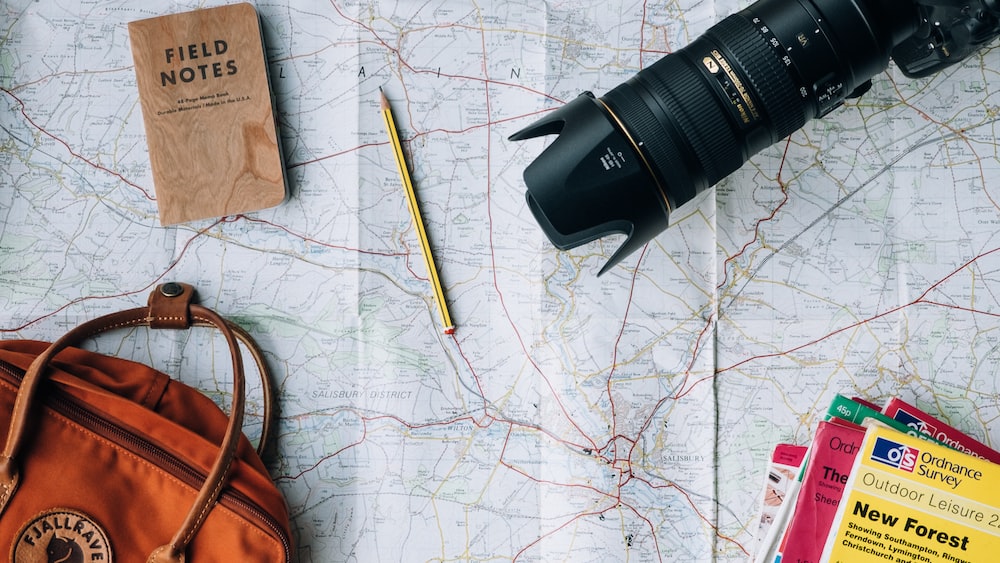 Trying New Adventure Sports
I enjoy pushing myself out of my comfort zone and trying new things. Adventure sports are a great way to do this while also getting some adrenaline pumping. Here are some adventure sports I want to try as personal goals:
Bungee Jumping
Skydiving
Rock Climbing
White Water Rafting
Surfing
Snowboarding
Zip lining
Paragliding
Scuba diving
Kayaking
Trying new adventure sports can be a scary experience, but it can also be incredibly rewarding and fulfilling. It's important to always take proper safety precautions and have a trained professional guide you through the process.
Additionally, participating in adventure sports can boost confidence levels and help individuals overcome fears, leading to personal growth and development.
Overall, setting goals to try new adventure sports is a fun and exciting way to incorporate self-growth into one's life while also experiencing something new and thrilling.
Attending cultural events enriches your life and helps you become more open-minded and respectful towards others.
Attending Cultural Events
Attending cultural events is a great way to broaden your horizons and gain new perspectives. Here are some examples of cultural events you can consider attending:
Visit a museum or art gallery to appreciate different forms of art and learn about history.
Attend a theater performance or musical to experience different cultures and art forms.
Participate in a cultural festival or event to celebrate diversity and traditions.
Try different cuisines by visiting ethnic restaurants and understanding the significance behind them.
Attend language exchange meets to learn new languages and meet people from different cultures.
Remember, attending cultural events not only enriches your life but also helps you become more open-minded and respectful towards others.
Learning About Different Cultures
Learning about different cultures is an essential part of personal growth and development. It broadens your perspective and helps you appreciate diversity in the world.
When I traveled to Asia last year, I was fascinated by the rich history and traditions of the countries I visited. I took guided tours that exposed me to local customs and practiced saying basic phrases in their languages.
By stepping out of my comfort zone and immersing myself in a completely foreign culture, I gained a newfound appreciation for my own background.
Overall, setting goals related to learning about different cultures is not only fun but plays a significant role in personal growth as it exposes us continuously to new ideas that we can apply in various aspects of our lives.
Volunteering Or Doing Community Service
One personal goal that can lead to self-improvement and growth is volunteering or doing community service. By giving back to the community, we not only help those in need but also gain a sense of fulfillment and purpose. Here are some ideas for volunteering or doing community service:
Participate in a charity walk or run
Volunteer at a local soup kitchen or homeless shelter
Help out at a youth center or after–school program
Clean up a local park or beach
Donate blood or support a blood drive
Teach skills or share knowledge with others in need
Participate in disaster relief efforts
Join a volunteer fire department or EMS squad
Research has shown that volunteering can have positive effects on mental health, including reducing stress and anxiety, improving mood and self-esteem, and increasing social connections. It can also provide opportunities for learning new skills and experiences.
When considering volunteering opportunities, it's important to find something that aligns with your interests and values. Start by reaching out to organizations in your local area that you're passionate about. Volunteering doesn't have to take up all of your time; even just a few hours per week can make a difference.
By making volunteering or community service part of our personal goals, we not only benefit ourselves but also contribute to making the world around us a better place.
FAQs:
1. How can setting personal goals help me achieve success?
Setting personal goals provides focus and direction, helps prioritize actions towards achieving what you desire in life and gives a sense of accomplishment when those goals are achieved.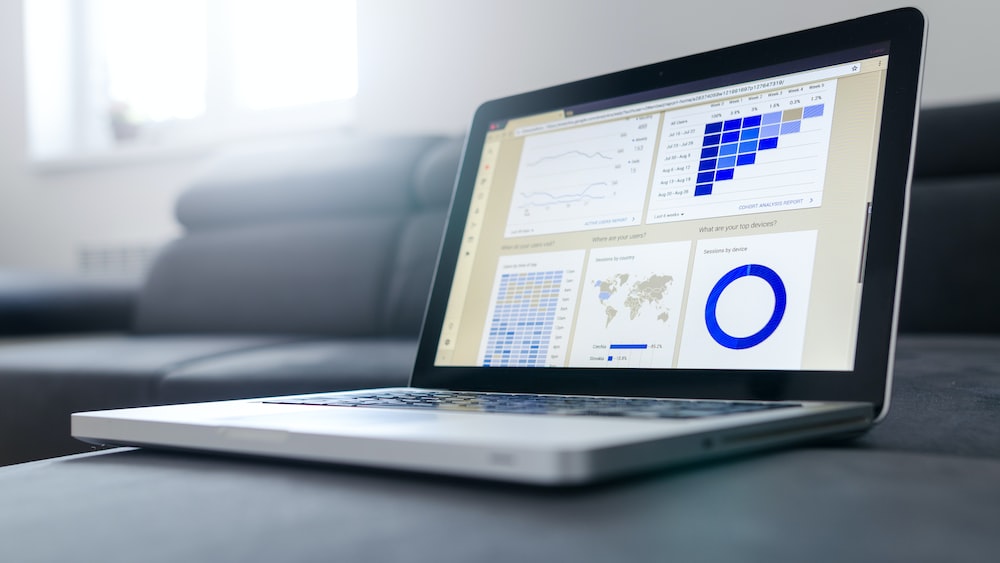 2. What types of personal goals should I set for myself?
Personal goals could be anything from health and fitness-related objectives to career advancement targets or educational pursuits. It's important to choose achievable but challenging objectives that align with your values and aspirations.
3. How can I stay motivated while working towards my personal goals?
Maintaining motivation is key in achieving your desired outcome – breaking down larger objectives into smaller milestones often helps make the goal seem more manageable and allows for gradual progress without overwhelming oneself along the way. Celebrating small wins as they occur can also keep spirits high, altering daily routines/taking breaks if necessary to avoid burnout can aid in sustaining long-term progress and commitment as well!
Conclusion
In conclusion, setting personal goals is an excellent way to achieve success and live a fulfilling life. With the 50 examples shared in this article, individuals can find inspiration and ideas to help them on their journey towards self-improvement.
From health and well-being goals to career and financial aspirations, there are various areas of life where individuals can set targets for themselves. By planning effectively and taking action towards these goals every day, anyone can achieve the success they desire in life.
I wish you the best! Fabian.
Share with your Friends: