50 Essential Goals For Managers: Achieve Success
As a manager, setting and achieving goals is crucial for your personal growth and the success of your team. With effective goal-setting, you can boost productivity, improve direction and focus, and foster a positive work environment.
In this blog post, we will explore 50 practical goals that managers can implement to reach new heights in their professional journey. From enhancing time management skills to embracing innovative technologies, these carefully curated objectives are designed to drive meaningful change in your workplace.
Key Takeaways
Effective goal–setting is crucial for managers to increase productivity, motivation, direction, focus, and personal and professional growth.
There are four types of managerial goals: professional development, team development, financial and growth, innovation, and technology. Each type has its own set of specific objectives aimed at achieving greater success within an organization.
The article provides 50 practical SMART goal examples that managers can implement to reach new heights in their professional journey. These range from creating a culture of accountability and ownership to increasing customer satisfaction and retention.
Ultimately, setting achievable goals for yourself as a manager will help you foster better employee engagement while driving positive results. Remember to establish clear timelines throughout the process while monitoring progress closely with your team along the way.
Why Setting Effective Goals Is Important For Managers
Setting effective goals is crucial for managers because it increases productivity and motivation, provides better direction and focus, and fosters personal and professional growth.
Setting effective goals for managers is crucial in driving increased productivity and motivation.
Increased Productivity And Motivation
Setting effective goals for managers is crucial in driving increased productivity and motivation, both personally and within their teams. By establishing clear objectives that are aligned with the organization's overall vision, managers can create a sense of purpose and direction that fuels team members' drive to excel in their work.
For example, consider a manager who sets a goal to improve customer satisfaction ratings by 10% within six months. This target not only challenges the manager but also encourages them to identify areas where his or her team can provide better service or product quality.
As progress towards this goal is tracked, celebrated milestones can inspire further motivation among team members while fostering a culture of continuous improvement.
Better Direction And Focus
As a manager, it is essential to have clear direction and focus in order to achieve success. Setting effective goals can help provide this clarity and keep you on track towards achieving your objectives.
For example, if one of your team's goals is to increase customer satisfaction and retention rates by 10%, you can develop an action plan with specific steps such as conducting customer surveys or implementing new customer service initiatives.
This will help create a clear roadmap that outlines the necessary actions needed to achieve this goal. Furthermore, tracking progress against key performance indicators (KPIs) will help provide feedback on the effectiveness of certain strategies and identify areas for improvement.
Personal And Professional Growth
As a manager, setting goals that focus on personal and professional growth is crucial for continued success in the workplace. Personal development goals can include expanding your skillset through training or learning opportunities, finding new challenges within your role, or improving time management skills.
Professional growth goals may involve taking on additional responsibilities, seeking out mentoring or coaching opportunities from senior managers, or working towards long-term career objectives.
It's important to align these goals with both your individual values and the objectives of your organization to ensure they are relevant and achievable.
Types Of Managerial Goals
There are several types of managerial goals, including professional development goals that focus on enhancing skills and knowledge, team development goals where managers aim to build a more cohesive and effective team, financial and growth goals that prioritize revenue and business expansion, as well as innovation and technology goals aimed at improving organizational performance through new ideas or technologies.
Professional Development Goals
One of the most important types of goals that managers should set is professional development goals. These objectives help them to enhance their skills and knowledge, which can lead to better performance in their roles.
For example, a manager might set a goal to improve their time management skills by attending a workshop on task prioritization. Another goal could be to learn more about leadership skills by reading books or listening to podcasts from industry experts.
Team Development Goals
As managers, we understand that our team members are crucial to the success of our organization. Therefore, setting team development goals is essential to ensure cohesive teamwork and maintain a positive work culture.
One example of a team development goal could be implementing regular team-building activities or workshops to encourage cross-functional interaction and improve problem-solving skills.
Another example is creating opportunities for mentoring relationships between experienced employees and newer or less experienced ones within the same department or across different departments.
Financial And Growth Goals
One of the most important goals for managers to set is financial and growth goals. These goals involve increasing revenue, cutting costs, and expanding the business.
It's essential to establish an action plan that aligns with the organization's overall objectives.
Additionally, setting growth goals involves identifying opportunities for expansion into new markets or products that align with the company's vision. The article emphasizes creating SMART (specific, measurable, achievable, relevant, and time-bound) goals to make them more attainable and trackable.
Innovation And Technology Goals
As a manager, embracing innovation and technology can result in significant benefits for your team. By setting goals that revolve around technological advancements, you can stay at the forefront of your industry while ensuring efficiency and productivity.
For instance, a goal to implement new software or tools that streamline tasks for your team could help boost output while reducing time spent on mundane tasks.
Furthermore, creating training programs to improve technical skills will also lead to better efficiency and performance from individuals within the team.
Embracing innovation goes beyond just implementing new technologies – it means consistently seeking out ways to improve processes and promote growth within the organization.
50 Effective Goals For Managers To Set And Achieve
This section provides 50 SMART goal examples for managers to set and achieve, including professional development goals, team development goals, financial and growth goals, innovation and technology goals, and more.
Creating a culture of accountability and ownership within your team is crucial for achieving success.
Create A Culture Of Accountability And Ownership
As a manager, creating a culture of accountability and ownership within your team is crucial for achieving success. This means setting clear expectations for each team member and empowering them to take responsibility for their actions and decisions.
One effective way to cultivate this culture is by regularly providing feedback and recognition for good work. Encourage your team members to share their successes, challenges, and ideas with one another, which can help build trust and collaboration within the group.
Another strategy is to implement regular check-ins or progress reports that hold individuals accountable for meeting deadlines or producing high-quality work.
Develop A Diverse And Inclusive Team
As a manager, it's important to foster an environment of diversity and inclusivity within your team. When team members come from different backgrounds and have unique perspectives, they bring new ideas to the table and can help solve problems in innovative ways.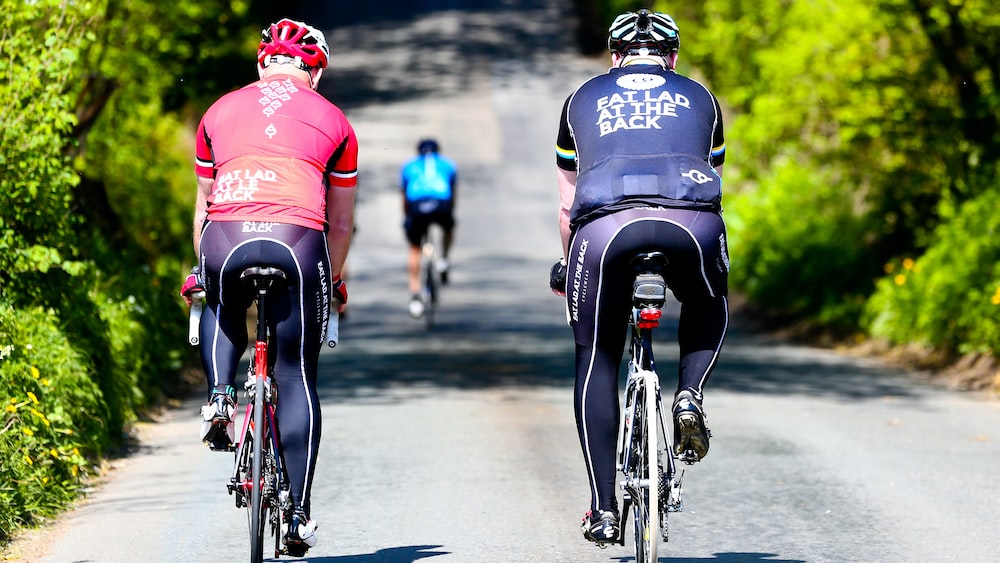 There are many steps you can take as a manager to develop a diverse and inclusive team. For example, you can proactively recruit candidates from underrepresented groups or create mentorship opportunities for employees who may feel marginalized.
You can also provide training on unconscious bias or implement flexible work arrangements that accommodate employees' individual needs.
Increase Customer Satisfaction And Retention
As a manager, one of your key goals should be to increase customer satisfaction and retention. Your customers are the lifeblood of your business, and by keeping them happy, you'll not only ensure their loyalty over time but also attract new ones through word-of-mouth marketing.
There are various ways to achieve this goal; for instance, providing outstanding customer service that goes above and beyond what's expected can make all the difference in how your brand is perceived.
One strategy that has proven effective in boosting customer satisfaction is personalization. By tailoring your approach to each individual client's needs and preferences, you're showing them that they matter to you as more than just another sale.
This can involve anything from remembering their name when they call, offering customized recommendations based on past purchases or even just sending personalized thank-you notes after each transaction.
Implement A New Performance Management System
As managers, it's essential to ensure that your team members are performing at their best. One way to accomplish this is through implementing a new performance management system.
This includes setting clear expectations and goals for employees, providing regular feedback and coaching, and tracking progress towards these goals.
To successfully implement a performance management system, it's important to involve employees in the process. Allow them to provide input on what they believe would be effective measures of success and encourage open communication throughout the process.
Additionally, make sure that the system aligns with your organization's objectives and values while being consistent across all departments.
Improve Time Management And Delegation Skills
As a manager, improving time management and delegation skills is crucial to effectively leading your team. One way to achieve this goal is by setting specific objectives that align with the organization's goals and allocating tasks accordingly.
Delegating tasks to team members, meanwhile, helps build trust and accountability among team members while freeing up more of the manager's time for higher-priority initiatives.
Effective delegation involves identifying each employee's strengths and weaknesses as well as providing clear expectations for the task at hand.
Enhance Communication And Conflict Resolution Skills
As a manager, enhancing communication and conflict resolution skills is crucial to the success of your team. Being able to communicate effectively with employees is key in ensuring that everyone is on the same page and working towards a common goal.
Additionally, conflict resolution skills are necessary when disagreements arise amongst team members. Learning how to de-escalate situations and find mutually beneficial solutions is vital in maintaining a positive work environment.
According to studies, effective communication can increase productivity by up to 25% while also boosting employee morale.
Additionally, companies that invest in training for conflict resolution have lower turnover rates than those who don't prioritize such initiatives.
Increasing profitability through cost-cutting measures is an effective goal for managers to set and achieve.
Increase Profitability Through Cost-cutting Measures
One effective goal for managers to set and achieve is increasing profitability through cost-cutting measures. This can involve identifying areas where expenses can be reduced without sacrificing quality or productivity, such as renegotiating vendor contracts or implementing energy-efficient practices.
As a manager, it's important to have a deep understanding of your organization's financial situation and goals in order to identify opportunities for cost-cutting without compromising on essential resources or services.
Utilizing data-driven insights and seeking input from team members can help you develop effective strategies for cutting costs while maintaining high levels of performance and customer satisfaction.
Expand Business Into New Markets Or Products
Expanding a business into new markets or products is an exciting challenge for any manager looking to grow their organization. This goal requires extensive market research, customer analysis, and product development strategies that can help you identify the most profitable opportunities.
It's essential to assess whether this expansion aligns with your organizational objectives and values while ensuring that there are adequate resources available for implementation.
You could also consider partnering with other businesses or outsourcing certain services to ensure you have access to the necessary skills required for achieving success.
Develop And Implement A Sustainability Plan
Developing and implementing a sustainability plan is an increasingly popular managerial goal. It involves creating a plan to reduce the environmental impact of an organization's processes, products, and services.
In addition to contributing positively to the environment, developing such a plan can also improve your company's reputation with stakeholders. By demonstrating that you are taking steps to be socially responsible and environmentally conscious, you may attract new clients and business partners who align with these values.
Build A Strong Employer Brand
Building a strong employer brand is crucial for any manager looking to attract and retain top talent. A solid brand can make your company stand out from the competition and create a positive reputation among potential candidates and employees.
An important step in building a strong employer brand is identifying what makes your workplace unique. Whether it's offering flexible schedules or providing opportunities for career growth, highlighting these distinct qualities can help attract employees who share your values.
Additionally, creating an open communication culture where employees feel valued and appreciated can go a long way in establishing your reputation as an outstanding employer.
Strategies For Achieving Managerial Goals
To achieve managerial goals successfully, creating a clear plan and establishing timelines, setting measurable targets and tracking progress, encouraging teamwork and collaboration, seeking feedback and making adjustments, as well as celebrating successes and learning from failures are crucial strategies.
Creating a clear plan and establishing timelines is one of the most important things for self-improvement and growth.
Create A Clear Plan And Establish Timelines
As someone interested in self-improvement and growth, one of the most important things you can do is to create a clear plan and establish timelines for achieving your goals. Here are some steps you can take to make that happen:
Start by setting specific, measurable goals. Think about what you want to achieve and how you'll know if you've succeeded.
Break your goals down into smaller, more manageable tasks. This will help you make progress faster and stay motivated along the way.
Set deadlines for each task, using the SMART framework to ensure they're realistic and achievable.
Use a project management tool or app to keep track of your progress and see how far you've come.
Review your plan regularly to make sure it's still working for you. Adjust as needed based on feedback or changes in circumstances.
Celebrate your successes along the way! Even small victories are worth recognizing as milestones on your journey toward achieving your ultimate goals.
Remember, creating a clear plan and establishing timelines is just one part of effective goal-setting. But by putting these steps into practice, you'll be well on your way to making real progress toward becoming the best version of yourself in both your personal and professional life.
Set Measurable Targets And Track Progress
As a manager, it's important to set goals that are specific and measurable. Here are some tips on how to set measurable targets and track progress:
Use the SMART framework to create goals that are Specific, Measurable, Achievable, Relevant, and Time-bound.
Break down larger goals into smaller milestones that can be easily measured and tracked.
Use tracking software or a spreadsheet to monitor progress towards each goal.
Set deadlines for each milestone and hold yourself accountable for meeting them.
Regularly review your progress and adjust your approach as needed.
Celebrate small wins along the way to stay motivated.
By setting measurable targets and tracking progress, you'll be able to see how far you've come and make adjustments as needed to achieve your goals.
Encourage Teamwork And Collaboration
We can achieve great things when we work together. Encouraging teamwork and collaboration is a crucial goal that managers should set for themselves and their teams.
Teamwork helps to foster a positive and supportive working environment, which in turn leads to increased creativity, innovation and overall productivity.
Research has shown that collaboration improves job satisfaction levels by creating a sense of belongingness within organizations leading them towards achieving common goals effectively.
Managers who prioritize collaborative efforts will also find it easier to build bridges across departments or teams that may have conflicting priorities or objectives – ultimately making them better leaders with strong interpersonal skills.
Seek Feedback And Make Adjustments
As a manager, it is important to seek feedback from your team members and make adjustments as necessary. This involves actively soliciting input from your employees on what's working well and what needs improvement in the workplace.
Making necessary adjustments based on feedback shows that you value and care about your team members' opinions while demonstrating a willingness to adapt and improve processes for better outcomes.
Whether it's adjusting workloads or modifying communication methods, seeking feedback helps managers identify areas of weakness and take appropriate actions to address them.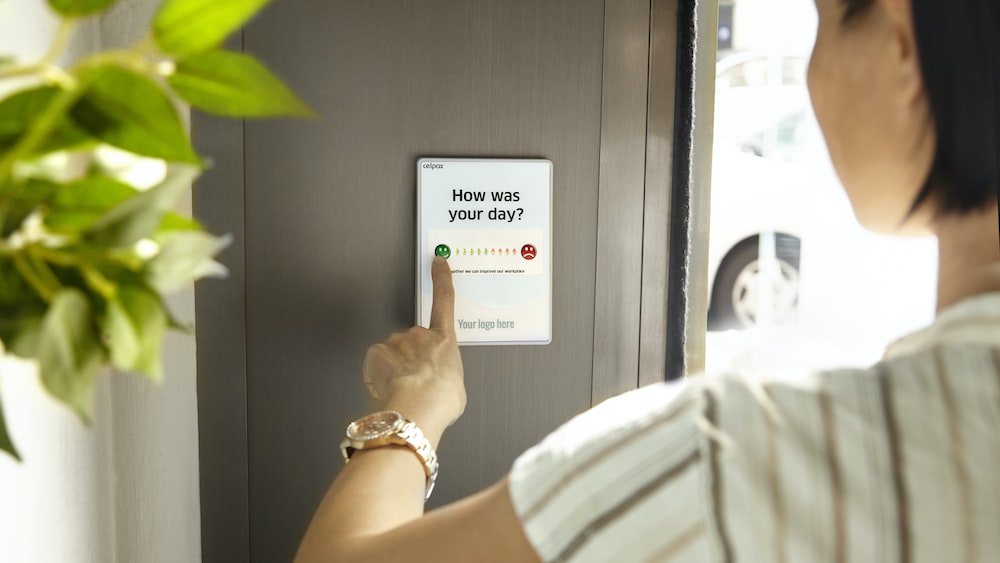 Celebrate Successes And Learn From Failures
As a manager, it's essential to celebrate your team's successes no matter how small they may be. Celebrating success helps boost morale and motivates employees to continue performing well.
Moreover, by recognizing employee achievements and strengths, you build trust with your team members.
On the other hand, failures offer a great opportunity for learning and growth. Managers can use these opportunities as teaching moments to help employees learn from their mistakes while avoiding similar situations in the future.
Encourage open communication among your team members so that challenges are addressed immediately rather than swept under the rug.
In conclusion, celebrating successes and learning from failures are crucial elements of effective goal-setting for managers seeking self-improvement and growth within their organizations.
FAQs:
1. How can setting goals help a manager achieve success?
Setting clear and concise goals provides managers with a roadmap for their professional development which helps them to focus on specific areas in order drive performance, increase productivity and reach milestones.
2. Are there specific characteristics that make an effective goal?
Yes, an effective goal is Specific, Measurable, Attainable, Relevant and Time-bound (SMART). A SMART goal acts as a framework to ensure objectives are clear and achievable within given timelines while pushing you towards the desired outcome.
3. Can I use these goals in any industry or position?
Yes! These goals have been created with broad applicability in mind so regardless of your industry or job title they can be used and adapted accordingly to meet your needs.
Conclusion
In conclusion, setting and achieving effective goals is crucial for managers who want to improve their personal and professional growth while leading their team to success.
With our comprehensive guide outlining 50 SMART goals and strategies for achieving them, managers can take action towards meeting organizational objectives with ease.
Remember to establish clear timelines, monitor progress closely, and encourage teamwork to increase productivity and motivation within the workplace.
I wish you the best! Fabian.
Share with your Friends: