How Goal-Setting Boosts Academic Performance: The Ultimate Guide
In today's fast-paced and competitive world, academic success is a top priority for many individuals. One powerful tool in achieving this success is the practice of goal setting.
But how exactly can goal setting help improve academic performance? In this blog post, we'll explore the significant impact of establishing well-defined goals on learning outcomes, motivation, time management, and overall achievement.
We will also discuss key elements and strategies to create effective academic goals that lead to personal growth and career success.
Key Takeaways
Goal setting can boost clarity and focus, increase self-discipline and motivation, enhance time management and efficiency, and provide measurable tracking tools for achieving academic success.
Effective academic goal setting involves specific, measurable, achievable, relevant, and time-bound goals with realistic timelines for better planning.
Regular tracking and evaluation of progress towards academic goals are essential to achieve success. Celebrating small accomplishments along the way can keep students motivated toward their ultimate long-term objectives.
Understanding The Significance Of Goal Setting In Academic Performance
Goal setting plays a crucial role in academic performance as it boosts clarity and focus, increases self-discipline and motivation, enhances time management and efficiency, and provides a measurable tracking tool.
Goal setting provides a boost to clarity and focus, allowing students to prioritize their efforts and creating a sense of accomplishment that keeps them motivated to push forward.
Boosts Clarity And Focus
One major advantage of goal setting in academic performance is the boost it provides to our clarity and focus. In today's fast-paced world, students often find themselves surrounded by countless distractions and competing priorities that can make concentrating on academics difficult.
For instance, let's say you set a specific target of improving your math grade from a B to an A within the next semester. This objective enables you to prioritize your efforts – like spending extra time practicing problems or seeking guidance from your instructor – ultimately boosting both clarity and focus.
Moreover, as you work towards achieving this goal step by step, it creates a sense of accomplishment that keeps you motivated to continue pushing forward.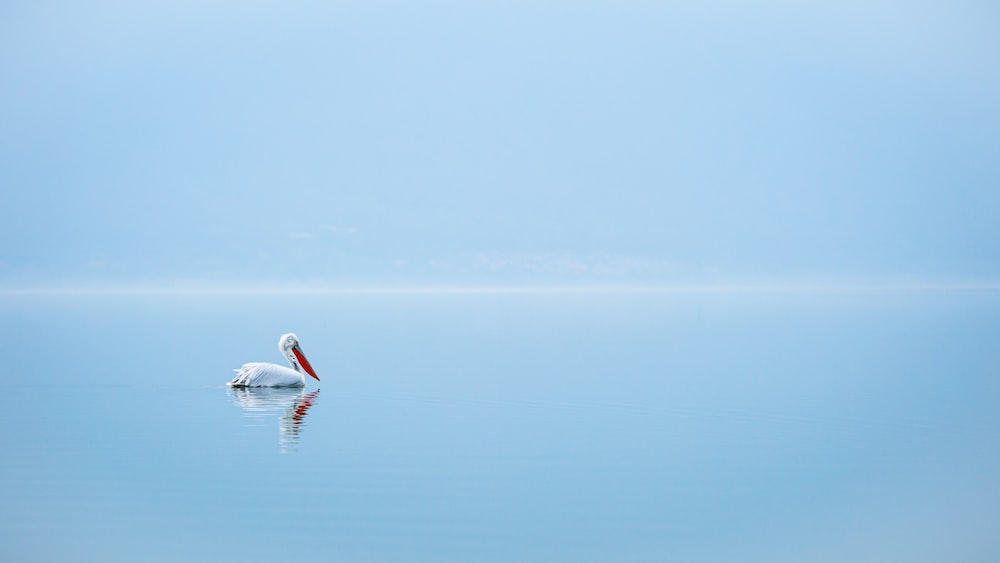 Increases Self-discipline And Motivation
When it comes to academic performance, self-discipline and motivation are vital components of success. Fortunately, goal setting is a proven way to increase both these traits.
One of the ways that academic goals can help boost motivation is by providing direction and purpose. When you have a specific target or outcome in mind, it's easier to push through challenges or setbacks because you know what you're working towards.
For example, if your goal is achieving an A on a test, this can motivate you to study extra hard leading up to the exam. Similarly, by breaking down long-term goals into smaller milestones (such as reading one chapter per day), students are more likely to make steady progress over time rather than procrastinating until the last minute.
Enhances Time Management And Efficiency
When it comes to academic success, time management is key. Setting goals can help you effectively manage your time and increase efficiency. By breaking down long-term goals into smaller, more manageable tasks, you can create a plan with specific deadlines to keep yourself on track.
In addition to keeping yourself accountable for deadlines, goal-setting can also help identify areas where you may be wasting time or procrastinating. By regularly evaluating progress towards your goals and adjusting as needed, you can maximize your productivity and achieve better results in less time.
Provides A Measurable Tracking Tool
Setting academic goals can be challenging, but one of the best ways to ensure success is by making them measurable. Creating an actionable plan with specific objectives for each goal can allow you to monitor your progress and make adjustments where necessary.
A measurable tracking tool helps individuals stay focused and motivated as they work towards their academic targets. It gives them a sense of direction and clarity about what they are trying to achieve.
By using this tool regularly to track their progress, students will have greater insight into how well they are progressing towards achieving their long-term career goals, college preparation or achieving better grades overall.
Key Elements Of Effective Academic Goal Setting
Effective academic goal setting is crucial for achieving success and boosting academic performance. In this section, we will outline the key elements of goal setting to help you establish well-defined goals, realistic timelines, regular tracking and evaluation, and celebrating achievements.
Specific, Measurable, Achievable, Relevant, And Time-bound Goals
Setting goals is an effective way to achieve success and improve academic performance. To make goals effective, they should be specific, measurable, achievable, relevant, and time-bound. Here are some reasons why these elements are important:
Specific: Setting specific goals helps provide a clear direction for achieving the desired outcome. It defines precisely what needs to be accomplished.
Measurable: Measuring progress towards a goal helps you stay motivated and focused. It gives you a sense of accomplishment when you hit your targets and helps identify areas where improvements can be made.
Achievable: Goals should be realistic but challenging enough to motivate you to strive for them. This means breaking down larger goals into achievable milestones.
Relevant: The goal must align with your priorities and values so that it feels meaningful and worth pursuing.
Time-bound: Deadlines help create accountability and urgency which motivates individuals to stay on track towards their goals.
By incorporating these elements into your academic goal-setting process, you can focus more effectively on achieving academic success while reaching personal and career aspirations as well as improving time management, motivation, learning culture enhancing study habits, growth mindset, focus, and self-discipline among others.
Realistic Timelines
As we set academic goals, it's important to acknowledge that time is a significant factor in achieving those objectives. Establishing realistic timelines enables us to develop and improve our study habits and become more efficient learners.
When I plan my academic goals, I focus on breaking tasks down into smaller, manageable pieces with specific deadlines.
For example, if one of my long-term career goals is to pursue a degree in engineering from a prestigious university, I know that there are several steps I need to take along the way.
To ensure success, setting short-term goals like completing prerequisite courses by a certain date or submitting applications for scholarships before deadlines helps me stay on track towards achieving both my short- and long-term objectives.
Regular Tracking And Evaluation
Regular tracking and evaluation are essential to achieving academic goals. By monitoring your progress, you can determine whether your current strategies are working or need adjustment.
Regular tracking also provides motivation by keeping you focused on the end goal.
For example, if your goal is to improve test scores in math, consider taking practice tests regularly and tracking your performance over time. You might discover that certain areas require more attention than others and adjust your study plan accordingly.
In conclusion, setting effective academic goals requires regular tracking and evaluation of progress towards those objectives. This approach involves breaking larger goals into smaller milestones while celebrating accomplishments along the way to cultivate motivation when faced with setbacks or challenges in reaching a long-term outcome successfully.
Celebrating Achievements
One essential part of effective goal setting is taking time to celebrate your achievements. Celebrating successes can help you stay motivated, boost your confidence, and reinforce positive habits.
When I accomplish one of my academic goals, whether it's acing a tough exam or completing a challenging project ahead of schedule, I take a moment to acknowledge my hard work and feel proud of what I've accomplished.
This helps me stay focused on achieving future goals and reminds me that my efforts are paying off.
Celebrating achievements doesn't have to be anything grandiose; even small rewards like treating yourself to something you enjoy can make a difference. What matters most is acknowledging your progress and recognizing the hard work that went into reaching your goal.
Strategies For Setting And Achieving Academic Goals
Prioritize your goals and break them down into actionable steps.
Seek support from teachers, mentors, or peers to hold yourself accountable.
Set both short-term and long-term goals for better planning and tracking progress.
Focus on process goals rather than outcome goals to increase motivation and learning strategies.
Setting short-term and long-term academic goals are vital for achieving academic success and personal growth.
Short-term Vs. Long-term Goals
Setting both short-term and long-term academic goals are vital in achieving success and improving academic performance. Short-term goals can help students break down a larger goal into manageable steps that they can realistically achieve within a shorter period, such as weekly or monthly objectives.
Long-term goals provide direction and focus for future aspirations. They enable students to envision what they want their academic achievements to look like months or even years from now.
By setting measurable long-term objectives, it helps students create an actionable plan that outlines how each incremental goal contributes to reaching ultimate academic success.
In conclusion, incorporating both short-term and long-term academic goals into your study habits is important in maximizing your potential for personal growth while maintaining an engaging sense of progress along the way.
Academic Performance Goals Vs. Personal Goals
To achieve optimal academic performance, it's essential to have clearly defined goals. Goals can either be academic performance-based or personal, depending on the context of their relevance.
Academic goals are specific to your educational journey and relate directly to the subject areas you are studying.
While both types of objectives are important for overall self-improvement and growth, it's crucial not to confuse them with each other.
For instance, establishing a goal such as "I will complete my term paper two weeks before the deadline" can be classified as an academic goal because it ties directly into your coursework.
Remember that one aspect should not overshadow another; they need to work harmoniously together towards your ultimate outcomes – better grades/academic achievement or any set milestone geared towards growth personally or professionally.
Process Goals Vs. Outcome Goals
When setting academic goals, it is important to distinguish between process goals and outcome goals. Process goals focus on the steps necessary to achieve success, rather than the ultimate result.
Outcome goals are often what we think of when setting academic objectives, focusing on achieving a specific end result. While these can be motivating, they may not always be entirely within our control (such as getting accepted into a particular college).
Therefore, it is more effective to set process goals that lead us towards those outcomes.
By combining both types of goals and approaching them with a growth mindset perspective, students can develop a sense of direction and purpose in their academics while improving their study skills and motivation along the way.
Establishing Actionable Steps And Prioritizing Goals
As we know, setting academic goals is essential for success in school and beyond. However, it's equally important to establish actionable steps to reach those goals effectively. Here are some tips for prioritizing your academic goals:
Break down bigger goals into smaller, more achievable ones: Consider the end goal you hope to achieve and then break it up into smaller steps that you can accomplish along the way.
Determine a realistic timeline: Be sure to set up a timeframe that aligns with your long-term goals while remaining realistic and attainable.
Prioritize based on importance: Decide which of your objectives are the top priority and tackle them first.
Develop an action plan: Create a step-by-step plan that outlines what actions you need to take in order to accomplish each objective.
Monitor progress regularly: Don't forget to track your progress as you work towards achieving each goal. This will help you stay motivated and on track.
Seek support when needed: There's nothing wrong with seeking support from classmates or teachers when facing obstacles or challenges.
Celebrate achievements along the way: Recognizing accomplishments is crucial in reinforcing positive behavior and maintaining motivation towards future goals.
By establishing clear actionable steps that prioritize your academic objectives, you'll be well on your way toward achieving success in school and beyond!
Seeking Support And Holding Accountability
When it comes to achieving academic goals, seeking support and holding accountability can be invaluable. Many people find that they are more motivated when someone else is actively rooting for them or checking in on their progress.
Having an accountability partner or group can help keep you on track and focused on your goals. For example, if you set a goal of finishing all of your homework by the end of each day, having someone else ask about your progress can help prevent procrastination and distractions.
Research has shown that social support plays a crucial role in helping individuals achieve their goals. Whether it's through friends and family members or formal support groups, finding people who understand the importance of academic achievement can give you the boost you need to succeed.
FAQs:
1. How can setting academic goals improve my performance?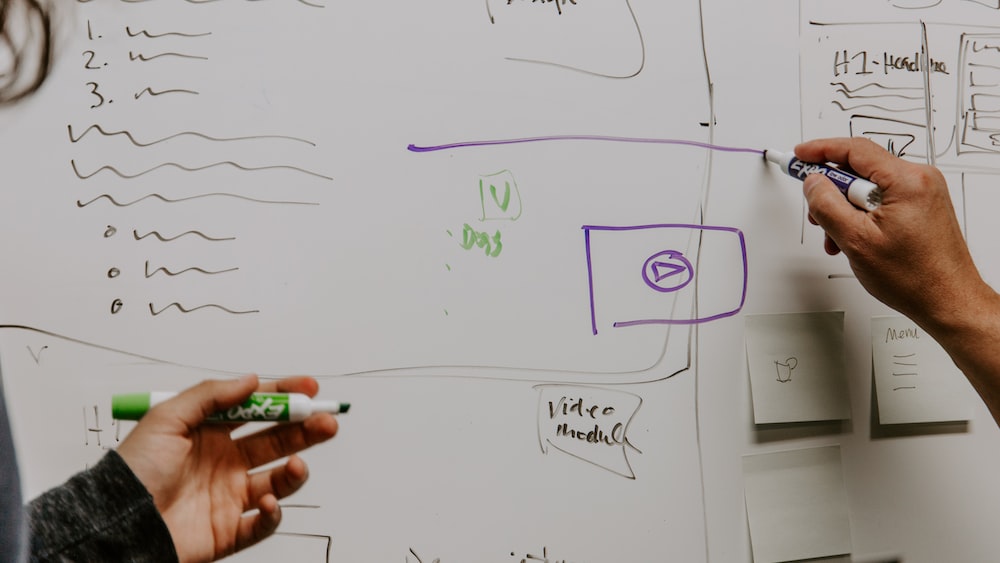 Setting specific and measurable goals helps create a clear path toward success while also providing motivation to stay focused and determined throughout the learning process. By breaking down larger tasks into smaller, achievable steps, it becomes easier to track progress and identify areas for improvement.
2. What types of academic goals should I set?
It can be beneficial to set both short-term and long-term goals; short-term goals might include completing homework assignments or studying for exams, while long-term goals could involve achieving certain grades or graduating with honors. It's important to set realistic but challenging objectives that align with your personal interests and abilities,
3. How do I stay motivated when working towards my academic goals?
Motivation is key when it comes to achieving academic success – try not get too bogged down by setbacks or perceived "failure" along the way since they generally represent opportunities for reflection and adjustment rather than complete adversity.A few ways one may sustain motivation are seeking support from peers/family members/teachers as well as creating accountability systems such as keeping a study schedule or calendar which illustrates your overall plan over time.
4. Can goal-setting help if I struggle with procrastination?
Absolutely! Setting concrete deadlines within your larger educational plan could help diminish feelings of stress and overwhelm whilst making things more manageable. Additionally, tracking progress via these milestones will allow you to measure productivity and make adjustments where necessary so that items on your list become prioritized accordingly instead of dragging things out longer than anticipated due in part because they were never properly scheduled in advance!
Conclusion
In conclusion, goal setting plays a crucial role in academic performance. It helps students stay focused, motivated, and disciplined while enhancing their time management skills.
Effective goal setting involves creating specific goals that are measurable, achievable, relevant, and time-bound.
Implementing strategies like prioritizing goals and seeking support from teachers or peers can also help students reach their academic potential.
Goal-setting can ultimately foster a growth mindset by encouraging personal responsibility for progress and ownership over one's learning journey.
I wish you the best! Fabian.
Share with your Friends: