How Emotional Intelligence Enhances Conflict Management
Have you ever been trapped in the hypnotic dance of a conflict, feeling like a high-flying trapeze artist without a safety net? Well, let me tell you a secret. You're not alone in this. Conflict, whether it's a heated debate with a co-worker or a tense disagreement with a loved one, is an inevitable part of life that we all experience.
But what if I told you there was a way to navigate through these tricky situations more efficiently and amicably? Thankfully, there's an essential tool at our disposal – Emotional Intelligence. It's an underrated superhero in the realm of conflict management. It's not about dodging or suppressing conflicts but learning how emotional intelligence is used in conflict management to resolve them in a more harmonious way. So, buckle up, fellow navigators, as we chart the course through the stormy waters of conflict with the compass of emotional intelligence.
Understanding Emotional Intelligence
Before diving into the profound sea of emotional intelligence, let's take a moment to understand what it really is. After all, accurate navigation demands a proper map, right?
Definition of Emotional Intelligence
Emotional intelligence, unlike its more sterile cousin, "IQ," isn't about how many mathematical formulas you can memorize or how many classical books you've read. Instead, it's the ability to identify, evaluate, control, and express our own emotions and understand those of others. Think of it as a translator helping you decode the complex language of emotions.
It's akin to being a maestro conducting an emotional orchestra where every feeling plays a crucial part in creating a harmonious symphony. But don't worry, you don't have to be a Mozart or Beethoven to master this art. With effort and practice, it's a skill that can be honed.
Emotional intelligence is the ability to understand and control our own emotions and empathize with others, like being a maestro conducting an emotional orchestra.
The Four Major Skills of Emotional Intelligence
Self-awareness: Like the secret knowledge of an ancient philosopher, self-awareness shines the light of understanding on our own emotions. It's about recognizing our feelings and how they affect our actions. Imagine this as a magical mirror showing our emotional reflection with utter honesty. It might be a little uncomfortable at first, but trust me, clarity breeds mastery.
Self-management: Once we recognize our emotions through the mirror of self-awareness, the next step is to manage them effectively. You know, like being a puppet master who learns to control the strings of his emotions rather than being controlled by them. It's all about controlling impulsive feelings, managing our reactions and adapting to changing circumstances.
Social-awareness: This is when we step out of our personal bubble and tune into the emotions of those around us. It's like tuning a radio to the right frequency, catching the emotional signals emitted by others. This skill allows us to understand and respond to the needs and concerns of others, aiding us to build stronger relationships and navigate social networks.
Relationship management: This skill rides on the coattails of the first three competencies. It's about establishing and maintaining healthy relationships, inspiring and influencing others, managing conflicts, working well in a team, and navigating the social intricacies of the workplace.
The Role of Emotional Intelligence in Conflict Management
Decoding the role of emotional intelligence in conflict management is like unveiling the mystery behind a magician's trick. It leaves you intrigued and fascinated at the same time.
How Emotional Intelligence Influences Conflict Resolution
Emotionally intelligent people address conflict differently. They don't run away from it nor do they let their emotions overpower them. Instead, they take the bull by the horns, acknowledging the conflict and addressing it head-on. It's almost as if they've unlocked a secret level in a video game, where they have the superpower to master their emotions and manage conflicts more effectively.
They're mindful listeners, empathetic towards the emotions and perspectives of others, and excellent communicators. They're less defensive and open to feedback, making them champions at resolving conflicts.
In a world prone to conflicts, emotional intelligence is like your personal navigation system, guiding you through the fog of disagreements towards resolution and understanding.
The Impact of Emotional Intelligence on Conflict Management Styles
Emotionally intelligent people tend to adapt their conflict management styles depending on the situation, making them chameleons of conflict resolution. While they may take a more collaborative approach in some circumstances, they choose a more compromising style in others. Evidently, their emotional intelligence enhances their flexibility in managing conflicts.
Understanding someone else's emotions helps them diffuse potential conflicts before they even arise. It's almost like being a firefighter of conflicts, extinguishing small fires before they become catastrophic. In essence, emotional intelligence molds their approach to conflict, directing them towards resolutions that benefit all parties involved.
Emotionally intelligent people adapt their conflict management styles based on the situation, diffusing potential conflicts and directing resolutions that benefit all parties involved.
Practical Ways to Use Emotional Intelligence in Conflict Resolution
Now that we've established the power of emotional intelligence in managing conflicts, let's delve into some practical strategies to unlock this potential. It's like revealing the secret ingredients for a perfect dish. Ready to whip up a conflict resolution feast infused with emotional intelligence? Let's dive in!
Active Listening and Emotional Intelligence
Who knew that channeling your inner Sherlock Holmes could come in handy in conflict management? Active listening, much like a detective, requires you to listen more than you speak, emphatically focusing on the speaker's words, and engaging them with relevant feedback. This is where the power of Emotional Intelligence (EI) beams like a spotlight in a fog of misunderstanding.
Here's the fun part; emotional intelligence allows you to interpret the unspoken language, including non-verbal cues, facial expressions, and body language, amongst others. It's like being bilingual in communication! Interpreting these cues enhances your understanding, thereby improving your ability to sort out conflicts. It's analogous to defusing a ticking time bomb – the more wires you understand (emotions and perspectives), the better your chances of defusing the bomb (resolving the conflict).
Communication Engineering with Emotional Intelligence
In the grand architectural design of conflict resolution, emotional intelligence plays the role of the chief engineer. Now, you ask, how's that even relevant? Well, walk this emotional spec bridge with me.
Communication engineering relates to how emotional intelligence is used in conflict management. The relevance stems from understanding other people. It prompts you to draft your responses in a way that resonates with them, building connections like the cables on a suspension bridge. Hand me that strategy blueprint, will you?
Humor is a tool, my friend, and an underused one at that. A light-hearted joke or clever pun can defuse tension and reframe the conversation. Ever tried to remain mad while genuinely laughing? Exactly, harder than denying a puppy some treats. Using witty humor lets you navigate around a defensive wall, allowing for easier communication.
Let's not forget about precise language. Clarity is king in communication! Emotional intelligence aids you in selectively constructing your sentences to maximize understanding and minimize misinterpretation. Consider it the safety gear in your conflict resolution toolkit. It's not just what you say, but how you say it!
Using Affirmation and Humility in Conflict Management
Conflict management may feel like standing in a gladiator's arena faced with the daunting task of taming a lion called Misunderstanding. Here's an insider's tip: the lion is more likely to respond to calm affirmations and sprinkles of humility than aggressive tones and spears of words.
Affirmation strengthens your connection with the other individual, creating an arena of respect and understanding. By affirmatively recognizing their perspective, and employing the power of emotional intelligence to validate their feelings, you're gently taming the lion, coaxing it closer to resolution. While you may not agree with their stance, acknowledging its existence is halfway to understanding it.
Showcasing humility is like offering the proverbial olive branch. It cushions the blow of admitting you might have been wrong or maybe didn't understand everything fully. Because, admit it, we aren't all-knowing entities. Humility breeds openness, which paves the way to resolution. Remember, the goal here isn't to win; it's to reach a mutual understanding.
Case Study: Emotional Intelligence and Conflict Resolution in the Workplace
A 2010 study by the Journal of International Business and Cultural Studies found a direct link between EI and workplace performance. This makes for an interesting case study, showcasing the real-life implications of our topic in question. So, loosen your corporate ties, folks, because we've officially stepped into the office of conflict resolution.
How to Resolve Conflict at Work Using Emotional Intelligence
Have you ever found yourself embroiled in a tension-filled situation at work? Of course, you have. We all have. Grab a cup of coffee, and let's talk about how we can use EI to resolve these scenarios.
The first step is to recognize and understand your own emotions. Remember, self-awareness is the first milestone on the road to emotional intelligence. Recognize what you feel, why you feel it, and how it impacts your actions.
Next, take a stroll in the other person's shoes. Understand their viewpoint and feelings. Appreciating their perspective dilutes the tension and offers clarity. Both these steps form crucial elements of active listening and go a long way in managing conflicts at work.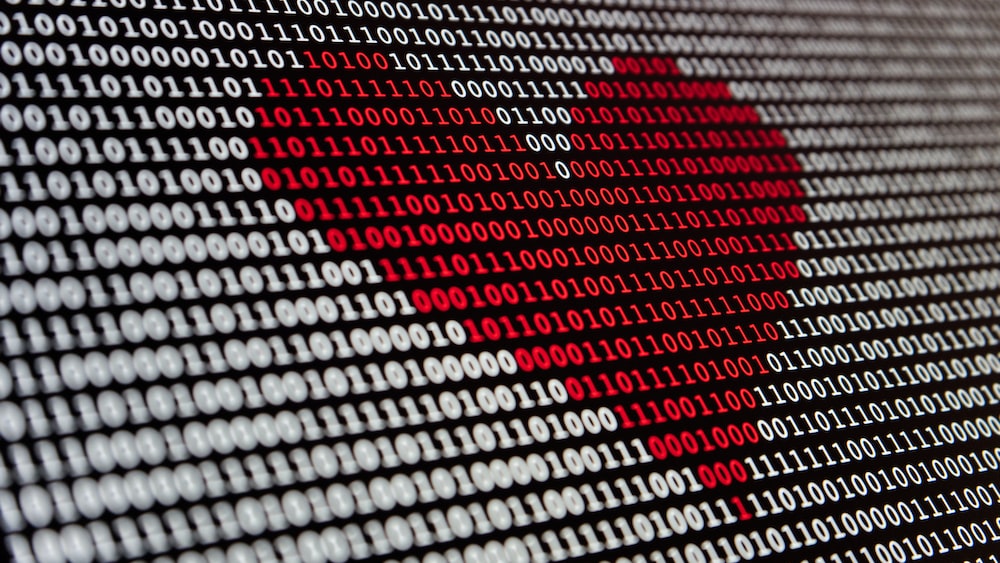 Building High-Performance Teams Through Conflict Resolution
Contrary to popular belief, conflict isn't always a team-breaker. Instead, when addressed effectively, it can serve as a catalyst for growth and innovation. It encourages diversity of thinking, enhancing problem-solving, and decision-making abilities within the team.
Resolve conflicts constructively by using emotionally intelligent communication responses, including active listening, positive affirmations, and verbalizing your understanding of their standpoint. Alongside resolving the conflict, these steps foster respect and understanding within the team, enhancing its overall cohesion and performance.
Emotional intelligence truly shines in its ability to convert conflicts into opportunities, transforming regular teams into high-performance powerhouses. Diversity of thought, empathy, and effective communication are the potent ingredients of a high-functioning team recipe.
Conflict can be an opportunity for growth and innovation when addressed effectively through emotionally intelligent communication responses, fostering respect, understanding, and enhancing overall team cohesion and performance.
Enhancing Your Emotional Intelligence for Better Conflict Management
So, we understand how emotional intelligence plays a significant role in conflict management. But, how do we amp ours up? Read on as we unravel some effective strategies to boost your EI, enhancing your ability to manage conflicts effectively.
Steps to Improve Your Emotional Intelligence
Before we dish out these strategies, here's an emotional intelligence truth-bomb: it's not a fixed trait. So, give yourselves a pat on the back, because yes, it can be developed and refined.
Step 1. Self-awareness: Like a wise man once said, "The first step to change is awareness." Understand your emotions, identify what triggers them, and observe how they affect your actions.
Step 2. Self-regulation: Next, learn to manage these emotions. Rather than reacting immediately, practice responding thoughtfully.
Step 3. Empathy: Understand and share the feelings of others. Practice active listening and observe non-verbal cues to better understand those around you.
These steps, when employed consistently, significantly enhance your emotional intelligence, equipping you to navigate the labyrinth of conflict management more effectively.
Congratulations, folks! You're now armed with practical strategies to fuel your journey of personal and interpersonal growth, making the world a bit more harmonious, one conflict at a time.
Strategies for Applying Emotional Intelligence in Conflict Situations
Ready to bring emotional intelligence into your toolkit for conflict situations? Great! Here are strategy steps you shouldn't overlook. First, practice being self-aware. Recognize your emotions at the moment they emerge and consider how they are influencing your thoughts and behavior. This is like being the CSI of your own brain. Secondly, put yourself in the shoes of others. A strategy called empathic concern helps you to not just understand but also share the feelings of others.
Thirdly, actively manage your emotions. As much fun as it would be to wreak emotional havoc in every challenging situation(even I sometimes indulge in extravagant inner tantrums), it's not the most productive route. Acknowledge your feelings, but also guide them in a way that's beneficial to the situation. Finally, articulate your emotions accurately to others. Think of it like being a translator between you and the world. Remember that word choice is vital as a mismatch can lead to misunderstanding and escalate the conflict.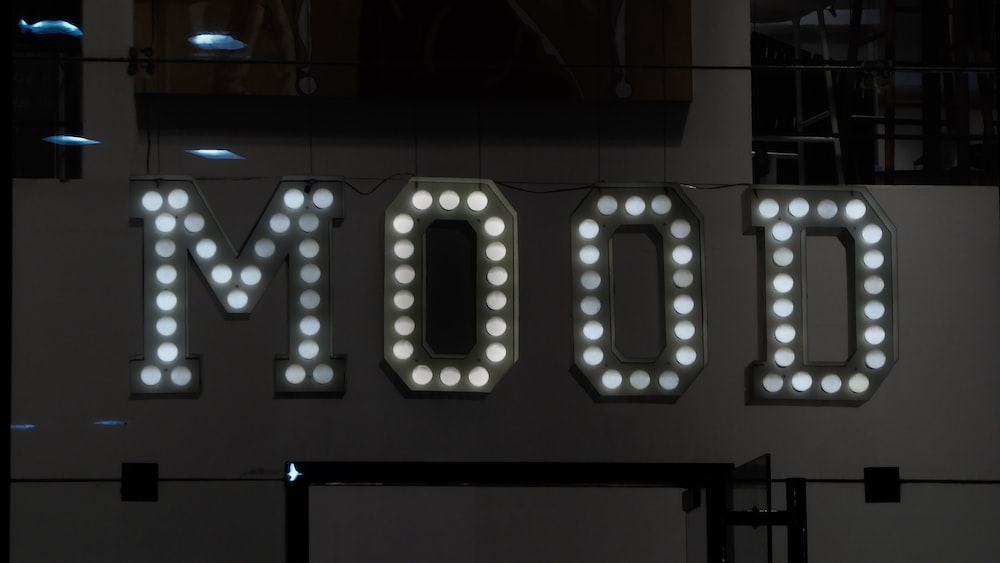 FAQs
1. How does emotional intelligence affect conflict resolution?
In conflict resolution, emotional intelligence plays a critical role. It helps you to understand not just your own emotions but also those of others. This understanding can guide actions, fostering a resolution that is sensitive to the feelings of all parties involved.
2. What are some strategies for using emotional intelligence in conflict management?
Strategies for using emotional intelligence in conflict management include practicing self-awareness, showing empathic concern, actively managing your emotions, and effectively communicating your feelings to others. By using these strategies, conflicts can be tackled with understanding and empathy.
3. How can I improve my emotional intelligence for better conflict resolution?
Improving emotional intelligence for better conflict resolution involves being self-aware, practicing empathy, managing emotions, and communicating effectively. These practices don't evolve overnight, it's a journey of constant learning and relearning. You're essentially practicing self-growth – keep it up!
4. Can emotional intelligence be used to prevent conflicts?
Yes, emotional intelligence can be used to prevent conflicts. By understanding and managing our feelings, and those of others, emotionally charged situations can be navigated with greater care, potentially avoiding conflict entirely.
Conclusion
Emotional intelligence isn't just some fluffy concept we talk about when we've run out of things to say. It's a substantial, research-backed approach that can provide notable results in conflict management. Throughout this piece, we've seen glimpses into how emotional intelligence is used in conflict management from self-awareness, empathy, emotional regulation to effective communication.
We've laughed, heck, we've almost been detectives, translators, and a bunch of other roles as we navigated this enthralling world of emotional intelligence. But if there's one thing to take away, it's that emotional intelligence, in the context of conflict management, is a tool that can bring understanding, empathy and eventually peace in the face of discord. It's a journey riddled with discovery and growth, and anyone willing to invest time and energy into enhancing their emotional intelligence is sure to reap the benefits in both personal and professional fronts.
And with that, I bid you a warm goodbye, as you embark or continue on this journey of self-improvement. Remember, it's not about perfection, but the strive towards becoming better, one conflict at a time. Good luck and until next time, cheers from Fabian!
Share with your Friends: