Learn How to Master Your Mindset in Only 3 Steps
In today's fast-paced world, having a powerful and positive mindset can make all the difference in achieving success and fulfillment in our lives. Mastering your mindset is not only crucial for personal growth but also directly impacts your overall well-being, including mental and physical health.
In this blog post, we'll reveal three essential steps to help you conquer limiting beliefs, embrace a growth-oriented approach, and ultimately unlock your full potential.
The Importance Of Mindset Mastery
Mastering your mindset is crucial for a fulfilling life as it leads to improved confidence, greater resilience, increased motivation and productivity, and reduced stress and anxiety.
Improved Confidence And Self-esteem
An essential benefit of mastering your mindset is the significant improvement in your confidence and self-esteem. Imagine walking into a room full of strangers, feeling comfortable in your skin, and striking engaging conversations with ease.
A personal example to consider is when I first started attending networking events for my business. Initially, I was plagued with self-doubt and insecurities about whether people would take me seriously or if I had anything valuable to offer them.
But as I delved deeper into mindset mastery techniques such as positive self-talk and visualization exercises, not only did my confidence soar, but so did my ability to connect meaningfully with others.
Increased Resilience And Ability To Handle Challenges
One of the most valuable benefits of mastering your mindset is gaining increased resilience and a stronger ability to handle life's challenges. Resilience refers to our capacity to bounce back from setbacks, failures, or difficulties with adaptability and persistence.
With a resilient mindset, you're able to view obstacles as opportunities for growth rather than insurmountable hurdles.
By cultivating this powerfully adaptive mindset, people like ourselves become more apt at turning negative emotions into positive action. A study has shown that individuals who embrace challenges and see them as opportunities tend to have better mental health outcomes compared to those who shy away from adversity.
When we equip ourselves with the right tools – such as identifying limiting beliefs or engaging in positive self-talk – we can strengthen our inner resolve and create lasting change in our lives.
Developing a resilient mindset can help you cope adaptively and bounce back from setbacks and failures.
Greater Motivation And Productivity
One of the most significant benefits of mastering your mindset is experiencing a substantial increase in motivation and productivity. In addition, by adopting a growth mindset, you'll find yourself more eager to learn, embrace challenges, and push through setbacks that might have discouraged you in the past.
Imagine this: when obstacles appear in the path toward reaching specific objectives, instead of getting defeated or bogged down by negative emotions like fear or self-doubt, you view them as valuable learning experiences that will ultimately contribute to your personal development.
This positive outlook enables you to be more optimistic about taking action – whether it's tackling an ambitious project at work or embarking on a journey towards lifelong fitness – and sustain momentum even during challenging times.
Reduced Stress And Anxiety
For me, the most significant benefit of mastering my mindset has been the ability to manage stress and anxiety more effectively. In addition, by challenging my limiting beliefs and cultivating a growth mindset, I have found that I am better equipped to handle difficult situations with greater resilience and ease.
One technique that has helped me reduce stress in particular is mindfulness meditation. By practicing mindfulness regularly, I have learned to observe my thoughts and emotions without judgment or attachment, which has allowed me to develop a greater sense of calm and clarity even in stressful situations.
Overall, mastering my mindset has given me a greater sense of control over my mental health and well-being.
Three Steps To Mastering Your Mindset
The key to mastering your mindset lies in three simple steps: identifying and challenging limiting beliefs, practicing positive self-talk, and cultivating a growth mindset.
Step 1: Identify And Challenge Limiting Beliefs
To master your mindset, the first step is to identify and challenge limiting beliefs that may be holding you back. These beliefs are negative thoughts or assumptions about yourself and your abilities that influence your actions and decisions.
For example, if you believe that you are not smart enough to pursue a certain career path, you may avoid opportunities or give up easily when faced with challenges. However, by challenging this belief and recognizing that intelligence can be developed through learning and practice, you can take action towards achieving your dream life.
It's important to remember that limiting beliefs are often based on assumptions rather than facts, so it's essential to examine them critically and objectively.
Step 1 involves identifying and challenging limiting beliefs associated with three steps to mastering your mindset.
Step 2: Practice Positive Self-Talk
The way we talk to ourselves has a powerful impact on our mindset and overall well-being. Positive self-talk involves consciously replacing negative thoughts with positive ones, which can improve confidence and increase motivation.
Developing the habit of positive self-talk takes time and effort, but there are many strategies that can help. Some people find success by writing down positive affirmations or repeating them out loud each day.
Others may benefit from visualizing themselves achieving their goals or surrounding themselves with supportive people who encourage a positive outlook.
Step 2 of mastering your mindset involves practicing positive self-talk.
Step 3: Cultivate A Growth Mindset
To cultivate a growth mindset, you need to embrace challenges and setbacks as opportunities for growth, rather than seeing them as indicators of failure. This involves believing that your abilities and intelligence can be developed through hard work, practice, and dedication.
One example of someone who embodies the concept of a growth mindset is author Eckhart Tolle. He believes that we can all train our minds to become more aware and present in the moment.
By focusing on our thoughts and emotions without judgment or resistance, we can develop greater clarity and self-awareness.
Tools And Strategies For Mindset Mastery
To cultivate a positive and growth-focused mindset, there are several effective tools and strategies that you can utilize. These include affirmations, visualization techniques, journaling to increase self-awareness, mindfulness practices, and building a supportive network.
Utilizing Affirmations And Visualization Techniques
I've found that utilizing affirmations and visualization techniques have been incredibly powerful tools in helping me master my mindset. Here are some tips on how to use them effectively:
Start with positive affirmations: These daily statements can help build confidence and self-esteem. Choose affirmations that align with your goals and values, and repeat them daily to reinforce positive thinking.
Visualize success: Visualization involves creating a mental picture of yourself achieving your goals. This technique can help you stay motivated and focused on the end result, making it easier to take action toward achieving your dreams.
Use guided meditations: Guided meditations can be incredibly helpful in accessing the power of your subconscious mind to create the reality you desire. Look for meditations specifically designed for manifesting abundance or success.
Create a vision board: A vision board is a visual representation of your dreams and goals. It's a powerful reminder of what you're working towards and can keep you inspired to take action every day.
By incorporating these techniques into my daily routine, I've seen dramatic improvements in my mindset for success, productivity levels, and overall well-being. Give them a try for yourself – you may be surprised at just how powerful they can be!
Visualization techniques can help in manifesting dreams.
Journaling To Increase Self-Awareness
One powerful tool for mastering your mindset is journaling. By regularly writing down your thoughts, feelings, and experiences, you can increase self-awareness and identify patterns in your thinking and behavior.
To get started with journaling, simply set aside some time each day to write about whatever comes to mind. You might also want to try using specific prompts or questions to guide your writing.
For example, you could ask yourself what you're grateful for today or reflect on a recent challenge you faced and how it made you feel.
Engaging In Mindfulness Practices
One effective way to master your mindset is through engaging in mindfulness practices. Mindfulness means being fully present and aware of the current moment, without judgment or distraction.
To engage in mindfulness practices, you can start by setting aside a few minutes each day to focus on your breath and body sensations. You can also incorporate mindful activities like yoga, meditation, or walking into your daily routine.
Additionally, journaling can be a helpful tool for reflecting on your thoughts and emotions with curiosity rather than criticism.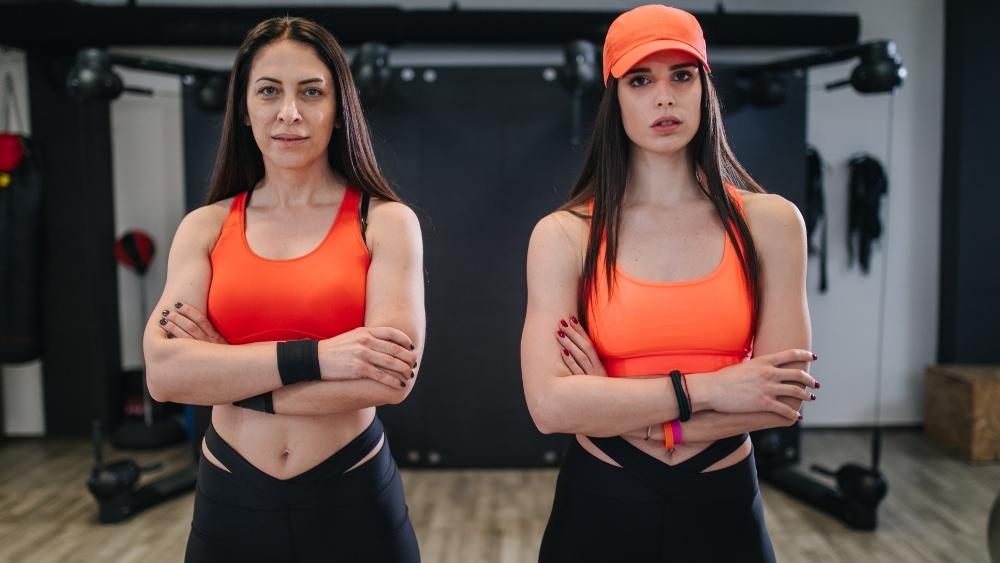 Creating A Supportive Network
Another important step in mastering your mindset is creating a supportive network. Having positive and like-minded individuals around you can greatly impact your attitude and overall outlook on life.
One example of a supportive network is joining a mastermind group or accountability partnership where members work together to achieve their goals and provide support for each other.
Another option could be finding mentors or coaches who inspire and guide you toward success. Even simple things like spending time with friends who share similar values or interests can boost your mood and help reinforce positive habits.
Maintaining A Positive Mindset
To maintain a positive mindset, it is important to practice gratitude daily, surround yourself with positive influences and find inspiration in even the smallest things.
Practice Gratitude
One of the most effective ways to master your mindset is by practicing gratitude. Gratitude involves acknowledging and appreciating the good things in life, no matter how small they may be.
Research has shown that practicing gratitude can lead to a host of benefits, including improved mental health, stronger relationships, and even better physical health. To incorporate gratitude into your daily routine, you might try keeping a gratitude journal or simply taking a few minutes each day to reflect on the things for which you are thankful.
You could also choose one person each day to thank for something they did or said that had a positive impact on your life.
Surround Yourself With Positive Influences
To maintain a positive mindset, I have found that surrounding myself with positive influences is key. This can include spending time with people who uplift and inspire me, reading motivational books or articles, and listening to uplifting music or podcasts.
Research from Stanford University has shown that social support plays a significant role in maintaining physical health and psychological well-being. By aligning ourselves with individuals who share similar values and aspirations, we create an environment of encouragement and positivity that helps us achieve our goals.
In my own life, I've seen how the energy of those around me can impact my mood and outlook on life.
Find Inspiration
Another effective strategy for mastering your mindset is to find inspiration. Inspiration can come from a variety of sources, such as books, podcasts, mentors, or successful individuals who have overcome challenges similar to yours.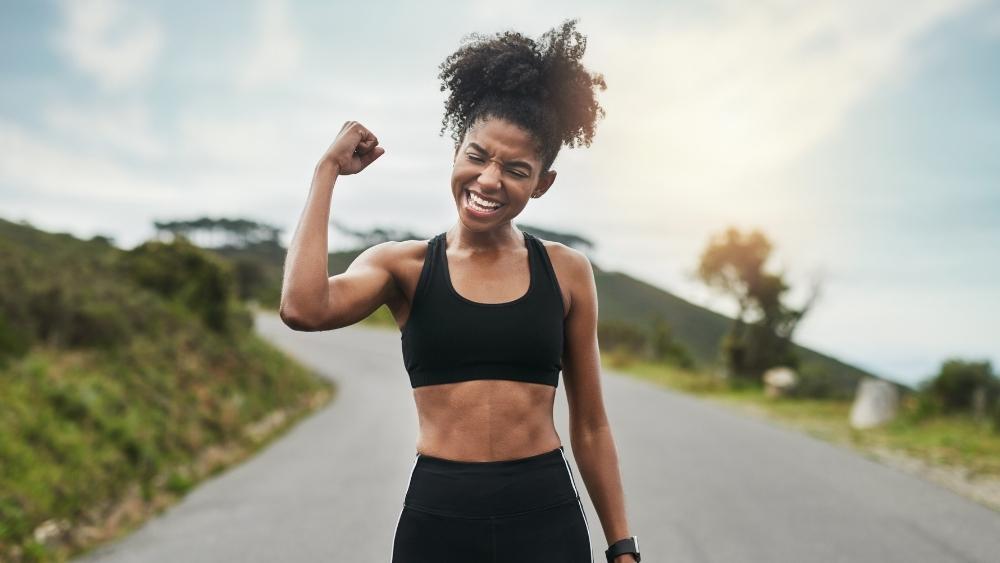 For instance, Stanford University researchers found out that people who are inspired believe in their ability to create change and make progress despite obstacles. Therefore, finding inspiration may be an essential part of developing a growth mindset for success.
FAQs:
1. What are the three steps to mastering your mindset?
The first step is self-awareness, where you identify and acknowledge any negative thought patterns or beliefs that may be holding you back. The second step is reframing those negative thoughts and replacing them with positive affirmations and empowering perspectives. Finally, it's essential to take consistent action toward your goals while keeping a growth-oriented mindset.
2. How can I cultivate a growth-oriented mindset?
Cultivating a growth-oriented mindset involves embracing challenges as opportunities for learning and development rather than something to avoid or fear. Practicing gratitude, setting realistic goals, and surrounding yourself with positive influences can also help shift towards a more optimistic outlook on life.
3. Can anyone master their mindset regardless of their current mental state?
Mastering your mindset is achievable for everyone but requires ongoing effort, patience, and commitment. Consulting mental health professionals could help individuals understand underlying issues such as anxiety or depression which then must be addressed alongside developing better cognitive practices.
4. Is it necessary to work with a coach or mentor when trying to master my mindset?
A coach or mentor can provide guidance and clarity around identifying limiting beliefs and advising on strategies best suited to individual aspirations. The benefit of having external input means listening from an objective perspective and avoiding potential blind spots related to personal biases that might hold one back.
Conclusion
Mastering your mindset is an incredibly powerful tool that can transform your life. By following the three steps outlined in this article: identifying and challenging limiting beliefs, practicing positive self-talk, and cultivating a growth mindset, you can take control of your thoughts and live a more fulfilling life.
Utilizing tools such as affirmations, visualization techniques, journaling, mindfulness practices, and creating a supportive network will help keep you on track. Above all else, remember to maintain a positive mindset even on difficult days by practicing gratitude, surrounding yourself with positive influences and finding inspiration wherever possible.
I wish you the best! Fabian.
Share with your Friends: