17 Mindful Tips: How To Practice Mindfulness
Welcome! You're about to embark on a journey of self-discovery and transformation through the practice of mindfulness. Mindfulness is a powerful tool that can help you improve your mental, emotional, and physical well-being. In this comprehensive guide, we'll explore 17 mindful tips and techniques that will enable you to live a more balanced, present, and fulfilling life.
The beauty of mindfulness is that it's a practice anyone can learn and benefit from, no matter their age, background, or experience. Imagine living a life where you're more aware of your thoughts, feelings, and actions, and can navigate life's challenges with grace and resilience. Sounds great, right? So, let's dive in and discover the world of mindfulness together!
Understanding Mindfulness
First things first: to truly benefit from mindfulness, it's important to understand what it is and how it can positively impact your life.
What is Mindfulness?
Mindfulness is a mental state achieved by focusing your awareness on the present moment, while calmly acknowledging and accepting your feelings, thoughts, and sensations. It's about being fully present in the here and now, without getting lost in the past or worrying about the future.
Mindfulness has its roots in Buddhist meditation practices, but it has been adapted and refined over the years to suit the needs and challenges of modern life. Today, mindfulness is recognized as a powerful tool for personal growth, mental health, and well-being.
Being fully present in the here and now, mindfulness is a powerful tool for personal growth, mental health, and well-being.
The Benefits of Practicing Mindfulness
The benefits of mindfulness are vast and well-documented. Research has shown that consistent mindfulness practice can lead to:
Reduced stress and anxiety
Improved focus and concentration
Enhanced emotional intelligence
Greater self-awareness and self-compassion
Better decision-making and problem-solving skills
Improved relationships
Overall enhanced well-being and life satisfaction
Getting Started with Mindfulness
Ready to begin your mindfulness journey? Here are some crucial steps to help you get started on the right foot.
1. Set Clear Intentions and Goals
Before you dive into mindfulness practice, it's essential to establish clear intentions and goals. Ask yourself why you want to practice mindfulness and what you hope to achieve. Here are some common goals people set for their mindfulness practice:
Cultivate a calmer, more focused mind
Develop greater self-awareness
Improve emotional resilience
Enhance relationships
Experience greater overall well-being
2. Create a Dedicated Space for Mindfulness Practice
Having a dedicated space for your mindfulness practice can help you establish a consistent routine and signal to your mind that it's time to focus. Your mindfulness space doesn't have to be elaborate or large – a quiet corner in your home or office can work just fine.
Make the space comfortable and inviting
Minimize distractions (put away your phone, turn off notifications)
Consider adding elements that promote relaxation, such as soft lighting, calming scents, or soothing sounds
3. Find a Technique That Works for You
There is no one-size-fits-all approach to mindfulness. Each person's journey is unique, so it's important to explore different techniques and find what resonates with you.
Some people prefer guided meditations, while others enjoy the simplicity of focusing on their breath. You might also consider joining a mindfulness class or group to learn from others and share your experiences. Remember, the key is to find a practice that works for you and is sustainable in the long run.
Experiment with different mindfulness techniques and exercises
Be patient and open-minded
Give yourself time to discover what works best for you
Mindfulness Techniques and Exercises
Now that you have a foundation for your mindfulness practice, let's explore some popular techniques and exercises to help you cultivate greater awareness and presence.
4. Mindful Breathing
Mindful breathing is one of the simplest yet most effective mindfulness exercises. It involves focusing your attention on your breath, observing the sensations of inhaling and exhaling, and gently bringing your focus back to the breath whenever your mind wanders.
Find a comfortable seated position
Close your eyes or maintain a soft gaze
Take slow, deep breaths, and pay attention to the sensation of the air entering and leaving your body
Mindful breathing is a highly effective mindfulness exercise that involves focusing on your breath, observing the sensations, and bringing your focus back to your breath whenever your mind wanders.
5. Body Scan Meditation
Body scan meditation is a powerful technique that helps you develop greater awareness of your body and any sensations or tension you might be holding onto.
Lie down or sit comfortably
Starting at the top of your head, mentally scan your body, making note of any sensations, tension, or discomfort
As you become aware of these sensations, allow yourself to fully experience them without judgment, and then release them as you exhale
6. Progressive Muscle Relaxation
Progressive muscle relaxation (PMR) is a technique that involves tensing and relaxing different muscle groups in your body, helping you to release tension and stress.
Find a comfortable position, either sitting or lying down
Starting with your feet, tense the muscles for a few seconds, then release and relax for a moment
Move up to the next muscle group (calves, thighs, etc.), tensing and relaxing each group until you reach your head
7. Loving-Kindness Meditation
Loving-kindness meditation, also known as metta meditation, is a practice that helps cultivate compassion and love for yourself and others.
Sit comfortably with your eyes closed
Silently repeat phrases of loving-kindness, such as "May I be happy, may I be healthy, may I be safe, may I live with ease"
Gradually extend these well-wishes to others, including loved ones, acquaintances, and even people you may have difficulty with
8. Guided Imagery Meditation
Guided imagery meditation involves using your imagination to create a peaceful, calming scene in your mind, helping you to relax and be present.
Find a comfortable position and close your eyes
Imagine a peaceful, calming scene, such as a serene beach, a lush forest, or a tranquil meadow
Engage all your senses as you visualize this scene, including sights, sounds, smells, and textures
Incorporating Mindfulness into Daily Life
One of the greatest benefits of mindfulness is that it can be practiced anywhere, at any time, allowing you to weave mindfulness into the fabric of your everyday life.
9. Mindful Eating
Mindful eating involves paying attention to the experience of eating, including the taste, texture, and smell of your food.
Choose a meal or snack to eat mindfully
Take time to savor each bite, fully experiencing the flavors and textures
Pause between bites to check in with your body and hunger signals
10. Mindful Walking
Mindful walking is a simple way to incorporate mindfulness into your daily routine, helping you to connect with your body and the world around you.
Find a quiet place to walk, either indoors or outdoors
Focus on the sensation of your feet hitting the ground and the rhythm of your steps
Pay attention to your surroundings, taking in the sights, sounds, and smells as you walk
11. Mindful Listening
Mindful listening involves fully engaging with the sounds around you, helping you to be more present and attentive in your interactions with others.
Choose a piece of music or a podcast to listen to mindfully
Focus on the different elements of the sound, such as the rhythm, melody, or tone of voice
If your mind wanders, gently bring it back to the sound
Mindful listening can improve your ability to be present and attentive, and you can practice it by focusing on the different elements of a chosen sound and gently bringing your mind back if it wanders.
12. Mindful Communication
Mindful communication involves being fully present and attentive in your conversations with others, promoting deeper understanding and connection.
Practice active listening, giving your full attention to the speaker without interrupting or forming a response in your mind
Slow down and be aware of your own thoughts and feelings before responding
Cultivate empathy and compassion for the person you're speaking with
Mindfulness for Mental Health and Well-being
As you can see, mindfulness offers a wealth of techniques and practices to help you cultivate greater self-awareness, emotional resilience, and overall well-being. By incorporating mindfulness into your daily life, you'll be well on your way to living a more balanced, present, and fulfilling life.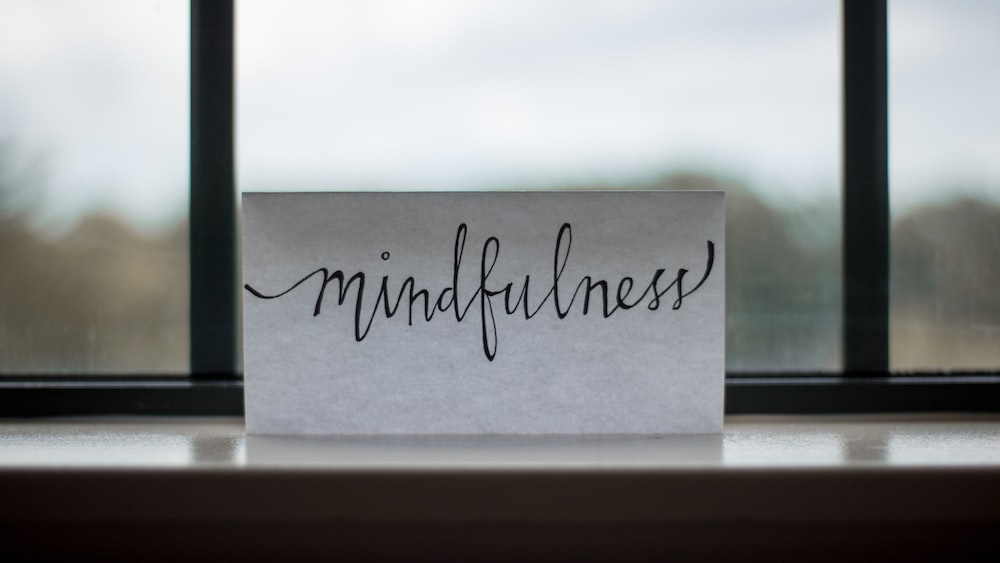 13. Mindfulness for Anxiety
Anxiety can be crippling, but practicing mindfulness can be a helpful tool to manage and alleviate its symptoms. By focusing your attention on the present moment, you can learn to acknowledge your anxious thoughts without judgment and let them pass. This process helps you break the cycle of worry and prevent spiraling into further anxiety.
One technique to try is the 3-3-3 rule, which involves identifying three things you can see, three things you can hear, and three parts of your body you can feel. This simple technique can ground you in the present moment and help you regain control when anxiety threatens to take over.
14. Mindfulness for Depression
For those struggling with depression, mindfulness can provide a powerful means of relief and healing. When depression strikes, it can be easy to get lost in negative thoughts and feelings. Mindfulness teaches us to observe these thoughts without judgment and to recognize them as transient experiences rather than defining truths.
One effective mindfulness practice for depression is the RAIN technique:
Recognize the emotion or thought
Allow it to be present without resistance
Investigate the thoughts or feelings with curiosity
Nurture yourself with compassion
By following these steps, you can learn to manage depression and build resilience against future episodes.
Another helpful practice is gratitude journaling, which involves writing down things you're grateful for each day. This can help shift your focus from negative thoughts to positive experiences, and over time, rewire your brain to more easily recognize the good things in your life.
15. Mindfulness for Stress Reduction
In today's fast-paced world, stress is an all-too-common experience. Mindfulness can serve as an essential tool for reducing stress and improving overall well-being. By cultivating awareness of the present moment, we can learn to recognize stress triggers and respond to them more effectively.
One powerful stress-reduction technique is mindful breathing. By focusing on your breath, you can anchor yourself in the present moment and create a sense of calm and clarity. To practice mindful breathing, simply find a comfortable position, close your eyes, and observe your breath as it flows in and out of your body.
Another helpful practice is the body scan meditation, which involves mentally scanning your body from head to toe, observing any sensations or tension you may be experiencing. This exercise can help you release stress and tension, promoting relaxation and a sense of peace.
Mindfulness, including techniques such as mindful breathing and body scan meditation, can be used to reduce stress and improve overall well-being in today's fast-paced world.
Additional Mindfulness Resources
To support your mindfulness journey, there's a wealth of resources available, including apps, books, and courses. In the sections below, we'll explore some of the best options to help you deepen your practice and reap the benefits of mindfulness.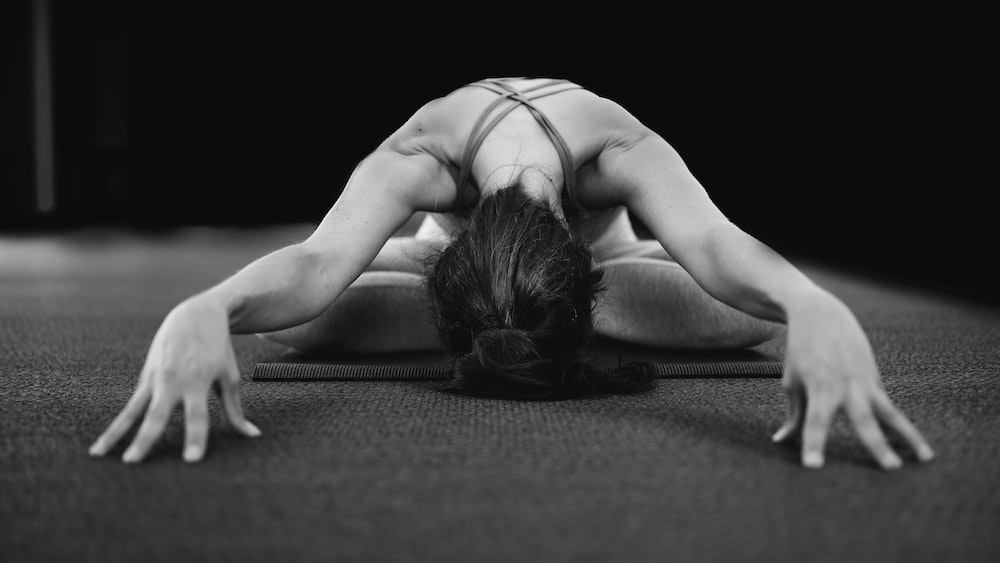 16. Mindfulness Apps and Programs
There are numerous mindfulness apps and programs available to help you integrate mindfulness into your daily life. Here are some of the best options:
Headspace: This popular app offers guided meditations, animations, and articles to help you build a consistent mindfulness practice.
Calm: This app provides a variety of guided meditations, sleep stories, and breathing exercises to help you manage stress and improve sleep.
Insight Timer: With thousands of free guided meditations and a customizable timer, this app is a great resource for both beginners and experienced practitioners.
17. Mindfulness Books and Courses
For those looking to deepen their understanding of mindfulness, there are many excellent books and courses available. Some top picks include:
"The Miracle of Mindfulness" by Thich Nhat Hanh: This classic book offers practical advice and insights on how to incorporate mindfulness into everyday life.
"Mindfulness: An Eight-Week Plan for Finding Peace in a Frantic World" by Mark Williams and Danny Penman: This book provides a step-by-step guide to developing a mindfulness practice, complete with exercises and audio meditations.
FAQs
1. How long does it take to see the benefits of mindfulness?
To see the benefits of mindfulness practice varies for each individual. However, many people report noticing improvements in their well-being, focus, and stress levels within just a few weeks of consistent practice.
2. Can mindfulness help with physical pain?
Yes, mindfulness can help with physical pain. By focusing your attention on the present moment and observing your pain without judgment, you can learn to manage pain more effectively and reduce its impact on your daily life.
3. How often should I practice mindfulness exercises?
Practicing mindfulness exercises should be done as often as you feel comfortable. Some people benefit from daily practice, while others might find it more suitable to practice a few times per week. The key is to find a routine that works for you and is sustainable for the long term.
4. Can children and teens benefit from mindfulness?
Absolutely! Children and teens can greatly benefit from mindfulness practices. In fact, research has shown that mindfulness can help young people develop emotional regulation, focus, and resilience. It can also reduce stress, anxiety, and depression, making it a valuable tool for their overall mental well-being.
Conclusion
Mindfulness is a powerful practice that can bring a multitude of benefits to your life, from improving mental health to enhancing daily experiences. By incorporating mindfulness techniques into your daily routine, you can cultivate a greater sense of presence, awareness, and inner peace.
Remember, there is no one-size-fits-all approach to mindfulness; find the techniques and frequency that work best for you. Whether you're practicing mindful breathing, body scan meditation, or mindful eating, each practice can help you develop a deeper connection with yourself and the world around you.
Don't forget, mindfulness is an ongoing journey of self-discovery and growth. Be patient with yourself and allow the process to unfold naturally. With consistent practice, you'll likely notice a positive shift in your overall well-being, and you might even inspire others to embark on their own mindfulness journey.
So, why wait any longer? Embrace the transformative power of mindfulness and start living a more present, fulfilled, and balanced life today. Happy practicing!
I wish you the best! Fabian.
Share with your Friends: