15 Mindfulness Habits To Transform Your Life
Hello, and welcome to a journey of self-improvement and transformation! In today's fast-paced world, it's so easy to get caught up in the hustle and bustle of daily life. But what if there was a way to find peace and balance amidst the chaos? Enter the world of mindfulness. In this article, we'll explore 15 mindfulness habits that can truly transform your life and lead you to a path of greater well-being and fulfillment.
You might be asking yourself, "What is mindfulness, and how can it help me?" Great question! Mindfulness is simply paying attention to the present moment without judgment. It's about being fully engaged with your thoughts, feelings, and actions so you can make more conscious choices, leading to a happier and more fulfilling life.
The Importance of Mindfulness Habits
Incorporating mindfulness habits into our daily routine can have profound effects on our mental, emotional, and physical well-being. It helps us become more aware of our thoughts, feelings, and actions, ultimately leading to more intentional and fulfilling lives.
What is mindfulness?
Mindfulness is a mental state achieved by focusing one's awareness on the present moment, while calmly acknowledging and accepting one's feelings, thoughts, and bodily sensations. It is a practice rooted in ancient meditation techniques but has gained popularity in recent years due to its numerous benefits and accessibility.
Practicing mindfulness involves being fully present in the moment, and paying attention to your thoughts, emotions, and sensations without judgment. This might seem simple, but it can be quite challenging, as our minds are often filled with distractions and preoccupations. The good news is that mindfulness is a skill that can be developed through consistent practice and patience.
Mindfulness is a skill that can be developed through consistent practice and patience, which involves being fully present in the moment and paying attention to your thoughts, emotions, and sensations without judgment.
Benefits of practicing mindfulness
There are numerous benefits to incorporating mindfulness into your daily life. Recent research has shown that practicing mindfulness can:
Reduce stress: Mindfulness helps us to become more aware of our thoughts and emotions, making it easier to manage stress and anxiety.
Improve focus and concentration: By training our minds to stay present, we can enhance our ability to concentrate and complete tasks more efficiently.
15 Mindfulness Habits To Transform Your Life
Now that we understand the importance of mindfulness and its benefits, let's dive into 15 habits that can help us incorporate mindfulness into our daily lives.
1. Daily meditation practice
Meditation is an essential part of mindfulness practice. It is a way to train the mind to become more focused, aware, and accepting of the present moment. Engaging in daily meditation, even for just a few minutes, can significantly improve your mental clarity and overall well-being.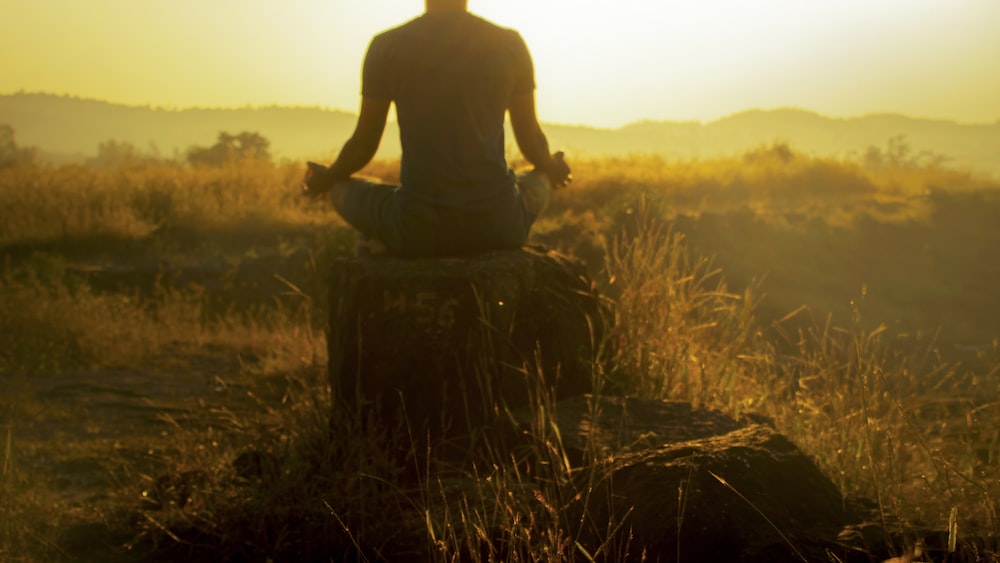 To start, find a quiet space, sit comfortably, and focus on your breath. Let your thoughts come and go without judgment, and gently guide your attention back to your breath when it strays.
2. Gratitude journaling
Gratitude journaling is a powerful practice that can help us cultivate a greater sense of appreciation for the good things in our lives. By focusing on the positive aspects of our lives, we can shift our mindset from one of scarcity to one of abundance.
To begin, set aside a few minutes each day to write down three things you're grateful for. These can be small, everyday joys or larger events that have brought you happiness. Over time, you'll begin to notice a shift in your perspective as you become more attuned to the beauty and abundance all around you.
3. Mindful breathing exercises
Mindful breathing exercises are a simple yet effective way to practice mindfulness and reduce stress. These exercises involve focusing on your breath, and can be done anywhere, anytime.
Start by taking a few deep, slow breaths, inhaling through your nose and exhaling through your mouth. Pay attention to the sensation of the air entering and leaving your body, and let your thoughts come and go without judgment.
4. Practicing mindful eating
Mindful eating is the practice of being fully present and attentive during meals. It involves savoring the flavors, textures, and smells of your food, as well as listening to your body's hunger and fullness cues.
To practice mindful eating, begin by removing distractions during meals, such as screens or reading materials. Take the time to appreciate the appearance and aroma of your food before taking your first bite. As you eat, chew slowly and savor each bite, paying attention to the various flavors and textures.
5. Engaging in mindful movement
Mindful movement, such as yoga, tai chi, or even a simple walk in nature, can help us connect with our bodies and the present moment. These activities encourage us to focus on our breath and the sensations in our body, fostering a greater sense of awareness and presence.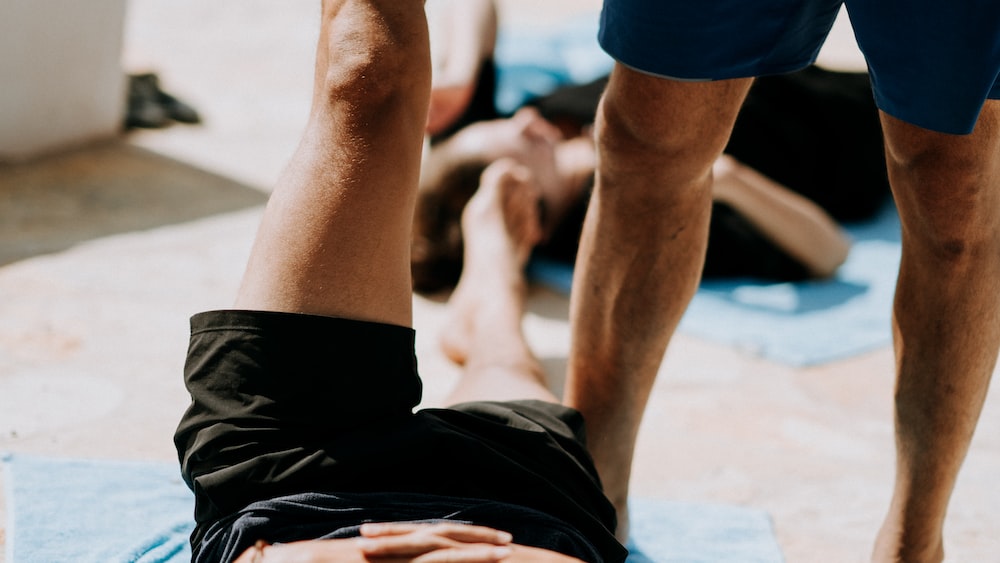 To engage in mindful movement, choose an activity you enjoy and set aside time each day or week to practice. Focus on your breath and the sensations in your body as you move, and let your thoughts come and go without judgment.
Incorporating mindful movement into your routine, such as yoga or walking in nature, can increase your awareness and presence, and help you connect with your body and the present moment.
6. Cultivating self-compassion
Cultivating self-compassion is an essential part of any mindfulness practice. It involves treating yourself with love, kindness, and understanding, especially during times of difficulty or failure. Many of us are our own harshest critics, but self-compassion teaches us to speak to ourselves with the same kindness and compassion we would offer to a dear friend. This can be a difficult habit to develop, especially if we have a history of negative self-talk, but with practice, it can transform our inner dialogue and improve our overall well-being.
One way to cultivate self-compassion is to practice self-forgiveness. This involves acknowledging our mistakes and shortcomings without judgment or criticism, and instead offering ourselves words of kindness and encouragement. Another way to practice self-compassion is through self-care. Taking care of our physical, emotional, and mental health is an act of self-love that can help us feel more grounded, balanced, and resilient in the face of life's inevitable ups and downs. Overall, cultivating self-compassion is a powerful mindfulness habit that can help us navigate the roller coaster of life with greater ease and grace.
7. Mindful communication
Effective communication is essential for healthy relationships, both personal and professional. However, many of us struggle with communicating in a way that is clear, compassionate, and mindful. Mindful communication involves being present and fully engaged in the conversation, listening with an open mind and heart, and speaking with intention and kindness. It requires us to be aware of our own thoughts and emotions, as well as those of the person we are communicating with.
One way to practice mindful communication is to take a few deep breaths before speaking, to calm the mind and body and bring our awareness to the present moment. It can also be helpful to practice active listening, which involves giving our full attention to the person speaking and reflecting back what we have heard to ensure clear understanding. Another important aspect of mindful communication is to speak with kindness and empathy, avoiding judgment and criticism and instead offering words of support and encouragement. With practice, mindful communication can become an integral part of our relationships, leading to deeper connections and greater understanding.
8. Setting intentions for the day
Setting intentions is a powerful mindfulness habit that can help us focus our energy and attention on what truly matters in our lives. Intention setting involves identifying our priorities and goals, and then consciously directing our thoughts and actions towards these objectives throughout the day. By setting clear intentions, we can create a sense of purpose and direction in our lives, and make decisions that align with our values and aspirations.
One way to set intentions for the day is to take a few minutes each morning to reflect on what we hope to accomplish and how we want to feel throughout the day. This might involve writing down our intentions in a journal or planner, or simply repeating them silently to ourselves. It can also be helpful to break our intentions down into smaller, actionable steps, and to visualize ourselves successfully achieving our goals. By setting intentions and directing our focus towards what matters most, we can cultivate a greater sense of meaning and fulfillment in our lives.
Tips for Implementing Mindfulness Habits
Embarking on the journey of mindfulness is a privilege and can bring numerous benefits to your life. However, developing new habits might seem daunting at first. Fret not, for we have some tips that will help you successfully integrate mindfulness habits into your daily routine.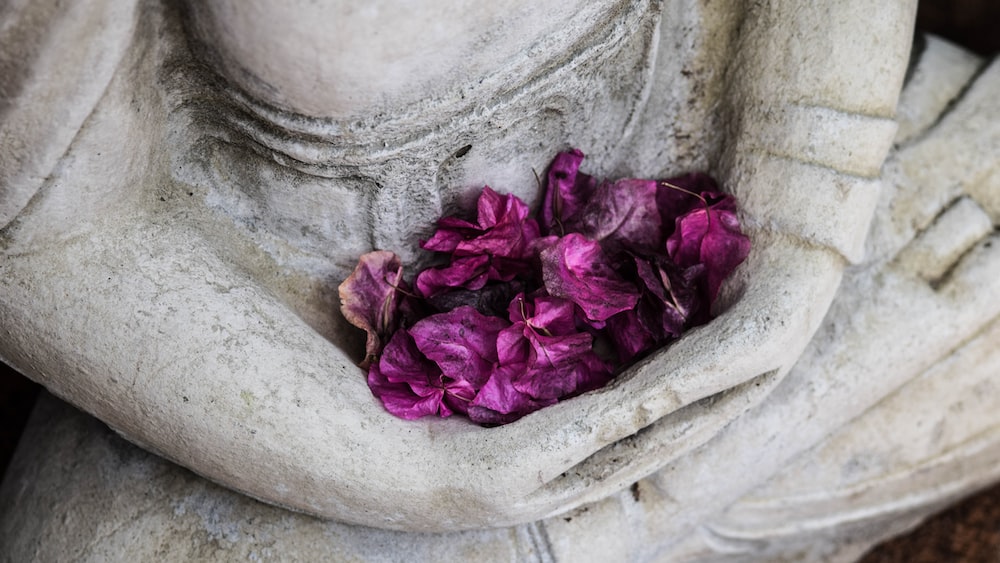 Starting small and being consistent
It's crucial to start small when implementing mindfulness habits. Rome wasn't built in a day, and neither will your mindfulness practice be. Begin by dedicating just a few minutes each day to one of the mindfulness habits mentioned earlier. Consistency is key; it is better to practice a little bit every day than to do a lot occasionally.
Remember, this is a marathon, not a sprint. Gradually increase the time you spend on mindfulness activities as you become more comfortable and confident. Your goal is to make mindfulness a natural part of your daily routine, something you look forward to and enjoy.
Being patient and non-judgmental
Mindfulness is all about being in the present moment and accepting it without judgment. As you begin your mindfulness journey, it's essential to be patient with yourself and recognize that progress takes time. Don't get discouraged if you don't see immediate results or if you struggle with certain habits.
Embrace a non-judgmental attitude towards your practice and yourself. Refrain from criticizing your efforts or comparing yourself to others. Instead, treat yourself with kindness, understanding, and compassion. This will encourage a healthy and sustainable mindfulness practice.
Finding what works best for you
Mindfulness is not a one-size-fits-all practice. What works for your friend or family member might not work for you. Explore different mindfulness habits and techniques to find the ones that resonate with you and fit seamlessly into your lifestyle.
Don't hesitate to customize your practice to suit your needs, preferences, and schedule. If you have kids, consider involving them in your mindfulness activities to make it a shared experience. The key is to find a practice that you genuinely enjoy and can sustain in the long term.
FAQs
1. How long does it take to develop a mindfulness habit?
Developing a mindfulness habit varies for each individual, depending on factors such as consistency, commitment, and personal circumstances. Generally, it takes around 21 days to form a new habit. However, it might take longer to truly integrate mindfulness into your daily life and experience its full benefits.
2. Can mindfulness help with anxiety and stress?
Mindfulness can indeed help with anxiety and stress. Numerous studies have shown that regular mindfulness practice can reduce stress levels, improve mental well-being, and increase resilience to stressful situations.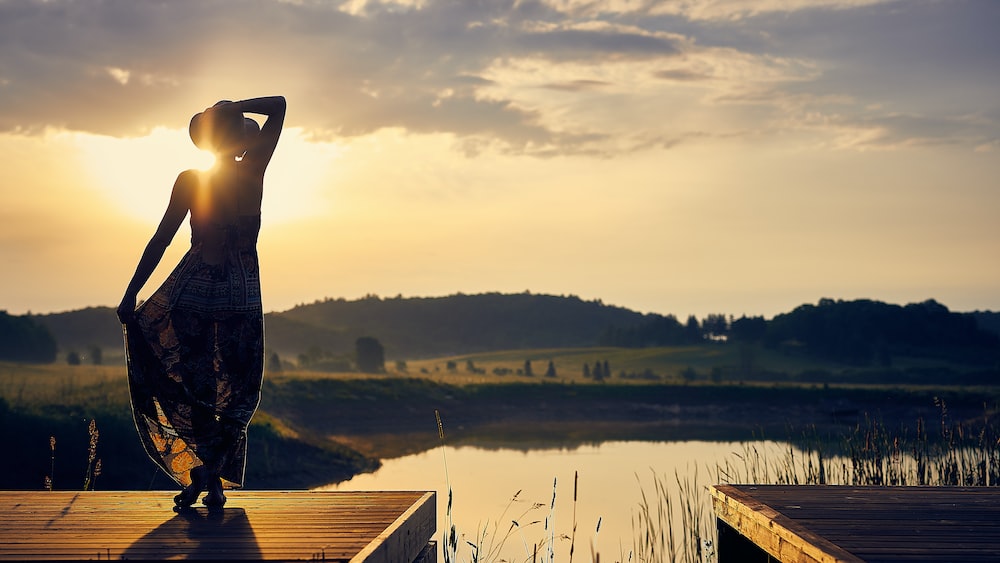 3. How can I practice mindfulness at work?
Practicing mindfulness at work can be achieved through simple activities such as taking short breaks to focus on your breath, engaging in mindful listening during meetings, or setting intentions for the day. Creating a designated quiet space for mindfulness breaks can also be helpful.
4. What are some mindfulness exercises for beginners?
Some mindfulness exercises for beginners include deep breathing exercises, body scan meditation, mindful eating, and practicing gratitude. These exercises can be easily incorporated into your daily routine and serve as a great starting point for your mindfulness journey.
Conclusion
Adopting mindfulness habits can significantly transform your life and enhance your well-being. The desire to make a change and improve your mental health is the first step towards embracing mindfulness. Remember, it's essential to start small, be consistent, and patient with yourself as you embark on this journey.
Don't forget to explore different techniques to find the ones that resonate with you and make mindfulness a natural part of your daily routine. And, most importantly, enjoy the process! Your future self will thank you for the gift of mindfulness.
I wish you the best! Fabian.
Share with your Friends: