Trustworthiness Vs Credibility: Understanding The Key Difference
Life, as it often does, throws us a curveball when we least expect it: just when we think we've finally grasped the essence of trustworthiness vs credibility, we find ourselves furrowing our brows and squinting our eyes at the nuanced distinction rearing its head. I'm here to reassure you that it's not just a pesky fly buzzing around – it's a thought-provoking investigation worth diving into.
Imagine yourself being whisked away to a cosy coffee shop, seated at a rustic wooden table, and being handed the proverbial cup of wisdom. Today's special? A hearty brew of trustworthiness and credibility. Fasten your mental seatbelt, for we're about to embark on a journey into the heart of these two seemingly interchangeable – yet profoundly distinctive – concepts.
While sipping on this stimulating blend of understanding, we'll explore each concept in depth, traverse the intersection where they collide, and look towards context-dependent applications. Now, wouldn't that be a sip worth savouring?
Defining Trustworthiness and Credibility
Much like two tango dancers, trustworthiness and credibility move fluidly within the rhythm of social interaction, each one playing an instrumental role yet expressing its character subtly differently. It's time to shine the spotlight on each dancer and discover what makes them pirouette distinctively.
What is Trustworthiness?
Ah, trustworthiness, the daisy chain in the garden of interpersonal relations, the soft purring of a well-fed cat, that understated quality–the absence of which can cause castles of friendships to crumble to sand. Yet, what is trustworthiness at its core?
It is the attribute of being dependable and reliable. The ability to hold someone's secrets with fidelity, to uphold the promises you've made, to be there steadfastly in times of duress. It's having the integrity to act in accordance with your principles, even when temptation may pull you astray.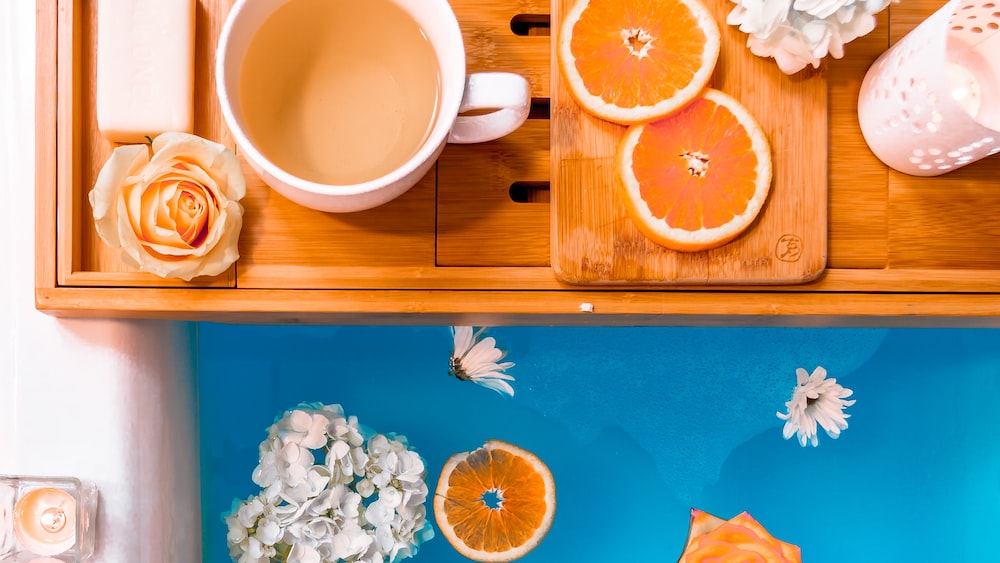 Like the trusty old satchel that has seen better days yet holds your precious possessions close, the wrinkled map leading you to unexplored territories, or the familiar aroma of your favourite bookstore, trustworthiness is the comforting soft purr providing a stable rhythm to relationships and interactions.
Trustworthiness is the attribute of being dependable and reliable, holding someone's secrets with fidelity, upholding promises, and acting with integrity, even in the face of temptation.
What is Credibility?
On the other hand, credibility is an intellectual powerhouse dressed in a well-tailored suit, striding confidently through the corridors of accuracy and competence. Where trustworthiness is all about reliability and dependability, credibility is about believability and legitimacy.
It is the quality that allows others to see you as an authoritative figure, endowed with the relevant knowledge and experience required to discuss specific topics or take decisive actions. Credibility aligns itself with the facts, the clear argumentations, and the proven track record.
The Intersection of Trustworthiness and Credibility
As we delve deeper, we encounter a fascinating crossroads where trustworthiness and credibility intersect, creating a swirling dance of subtle differentiation and robust integration.
How Does Credibility Relate to Trustworthiness?
The relationship between trustworthiness and credibility is quite like the bond between two star-crossed lovers in a Shakespearean play – complex, intricate, and exceedingly meaningful. Imagine trustworthiness as the heartbeat, steady and reliable, while credibility is the brain, sharp and discerning.
Credibility often walks a step ahead, creating the initial impressions that iron the path of acceptance or rejection. It lays down the foundation of trust but does not ensure its ongoing stability – this is where trustworthiness steps in.
However, credibility alone, much like an empty goblet at a banquet, fails to satisfy completely. Granted, it might command initial respect and attention, but without the accompanying charm of trustworthiness, it risks being seen as cold, aloof, or even unreliable.
The complementary interplay of trustworthiness and credibility sets the stage for deep, meaningful, and resilient relationships, both personal and professional.
The Four Credibility Quadrants and Their Relation to Trustworthiness
Now that we've established a fundamental understanding of both concepts, it's time to break down the walls of ambiguity. Picture the idea of credibility quadrants – like an artist's palette, each quadrant representing a shade of credibility.
Consider the first quadrant, where people are perceived as both trustworthy and credible. Here, individuals find respect and acceptance – a blend of reliability and competence propels them to high esteem.
On the opposite end, you find individuals who aren't seen as credible or trustworthy. They're the shadows on the walls, unable to capture trust or respect, their words and actions carrying little to no weight.
For those considered trustworthy but not credible, they're the lovable underdogs–their hearts in the right place, but their skills lacking the luster to make a solid impact.
Lastly, imagine the conundrum of being being deemed credible but not trustworthy–it's like being a stocked library with no one to read the books. The intellectual prowess is evident, but the absence of trust renders the wealth of knowledge inaccessible.
In this rich tapestry of trustworthiness and credibility, it's clear that these constructs, while separate, are deeply interwoven. As we navigate the nuances of trustworthiness vs credibility, remember: to influence, engage, and lead effectively, we need a fine blend of both.
To influence, engage, and lead effectively, we need a fine blend of both trustworthiness and credibility.
Trustworthiness Vs Credibility in Different Contexts
To understand the nuanced spectrum of trustworthiness vs credibility, let's examine their manifestation in several contexts. How you ask? Well, the test bench of real-life applications is always an ideal setting for any intellectual curiosity, wouldn't you agree?
Trustworthiness and Credibility in Web Design
When browsing the infinite expanse of the Internet, how often do we instinctively trust one website over another? And why, you might wonder. The answer often lies in the realms of trustworthiness and credibility, which, like conjoined twins, check in hand-in-hand into the world of web design.
A look as fleeting as a hummingbird's can judge a website's credibility based on its visual appeal, reliability of information, and ease of navigation. Much like reluctantly engaging with that one gaudy, flashy neighboor who loves donning obtrusive neon signs. On the other hand, trustworthiness hinges on transparency, privacy policies, and security features, akin to counting on your age-old friend who's been providing the safest haven for your secrets since kindergarten.
Achieving Trustworthiness and Credibility in Qualitative Research
Delving into the realm of qualitative research, the pillars of trustworthiness and credibility stand tall, casting long shadows of influence. Like the subtle but pervasive aroma of freshly brewed coffee tantalizing your senses, these are subtle yet foundational aspects that can either make or break your research.
The nobly head-scratching task of establishing trustworthiness involves ensuring transparency in methodology, accurate data interpretation, and providing rich, detailed descriptions. Imagine it as preparing a sumptuous feast for your esteemed guests; you'd explain the recipe, method, and choice of ingredients in detail for them to feel confident about indulging, right?
In contrast, credibility refers to the ability to generate findings that accurately represent the participants' perspectives. Like a masterful portrait artist striving to capture every nuance of the subjects' expression, a researcher needs commitment, engagement, and a perceptive eye to achieve credibility.
The Impact of Trustworthiness and Credibility on Personal and Professional Relationships
Navigating the tangled vines of personal and professional relationships, the compass of trustworthiness vs credibility often guides the way. Indeed, their influence weaves an intricate tapestry of experiences and interactions that define our lives.
Building Trust and Credibility in Business
In the cut-throat world of business, trustworthiness and credibility are like the holy grail. At the risk of sounding like a boisterous business guru, allow me to explain how.
Valued more than a well-stocked vending machine in a sugar-craving office environment, trustworthiness involves integrity, fairness, and consistency in dealings. Anyone remembers the thrill of finding the unexpected bonus Kit-Kat in their lunchbox as a kid? That's how clients feel when businesses live up to their promises.
In stark contrast, credibility is built through demonstrated competence and expertise, adding value, and consistent performance. Think of it as that one uber-reliable colleague who can fix a jammed printer and save you from scary late-night deadlines. Repeated times, of course.
Trustworthiness and Credibility in Leadership
In the universe of leadership, trustworthiness and credibility shine brighter than the North star, guiding individuals and teams towards their goals.
A trustworthy leader, much like that superhero-character in every workplace sitcom, embodies the values of truthfulness, reliability, and loyalty. They are the 'rock', the one who keeps the team grounded during turbulent times.
On the flip side, credible leaders, like the wise, grey-bearded sage in every coming-of-age novel, are known for their competence, clarity, and ability to influence. Your go-to person for wisdom-infused advice and ridiculously efficient action plans.
And thus, the exploration of "trustworthiness vs credibility" undulates like a riveting symphony, adding depth and dynamics to every sphere of life. May the knowledge accumulated here enlighten your journey further.
Frequently Asked Questions
What is the key difference between trustworthiness and credibility?
The key difference between trustworthiness and credibility lies in their basic definitions and implications. Trustworthiness emanates from an individual's or entity's character, speaking volumes about their honesty, integrity and ethical standards. On the other hand, credibility primarily comes from demonstrated competence and reliability, essentially how convincingly you can back your claims with solid evidence.
Can a person or source be credible but not trustworthy, and vice versa?
Indeed, a person or source can be credible but not necessarily trustworthy, along with the vice versa scenario. Being credible means you can reliably deliver on what you promise or know your stuff well, but it doesn't always entail being honest or transparent. Contrastingly, a trustworthy individual may not necessarily be competent or knowledgeable in certain fields, although they could be completely honest and sincere.
How can trustworthiness and credibility be improved?
Improving trustworthiness and credibility is often a matter of consistency and transparency. Trustworthiness can be enhanced by routinely demonstrating honesty, authenticity, and consistency in your actions. As for credibility, it is built on a foundation of knowledge, experience, and proven skills. It demands keeping up-to-date with the latest industry trends, continued learning, and displaying your competence.
Why are trustworthiness and credibility important in research and business?
Trustworthiness and credibility play vital roles in business and research because they foster trust and respect among all stakeholders involved. Trustworthiness ensures ethical practices, consistency, and transparency, which organize teamwork and collaboration. Credibility, meanwhile, guarantees the deliverance of reliable output based on expertise and competence.
Conclusion
Demystifying the concepts of trustworthiness and credibility is a critical step towards understanding their nuanced roles in various aspects of life. From relationships, research, to corporate dynamics – these twin-pillars stand as the backbone, influencing the course of action immensely.
Our discourse on trustworthiness vs credibility has unfolded the subtle differences and intersections of these two powerful assets. Trustworthiness roots in the element of character – integrity and honesty – while credibility is bred through reliable competence and expertise. Yet, in life's vast canvas, they perhaps play their best roles while intertwining in varying degrees, facilitating the creation of a trusting and functional environment.
Before we part, recall that reliability ties trustworthiness and credibility together and serves to amplify both. While neither can be built overnight, consistent and mindful practices can gradually build them up. As you continue unraveling and nurturing these powerful facets of human life, my hope is that this guide serves you well.
Until next time. Yours truly, Fabian.
Share with your Friends: